22 Easy Frozen Vegetable Recipes
Don't settle for the same old boring veggie dishes you always make. These 22 easy frozen vegetable recipes are delicious and nutritious! The family-friendly veggie recipes save you time and money and are full of flavor.
(THIS POST PROBABLY CONTAINS AFFILIATE LINKS. OUR FULL DISCLOSURE POLICY IS LONG & BORING BUT, YOU CAN FIND IT HERE.)
22 Easy Frozen Vegetable Recipes to Try!
If you've been to a grocery store in the last couple of days then you've seen all the empty shelves. With everyone staying home amidst the quarantine, many people have stocked up on food to avoid going out unnecessarily.
Most of the canned vegetables were gone but there were still tons of frozen veggies available. Honestly, I was super excited to find so many frozen vegetable options.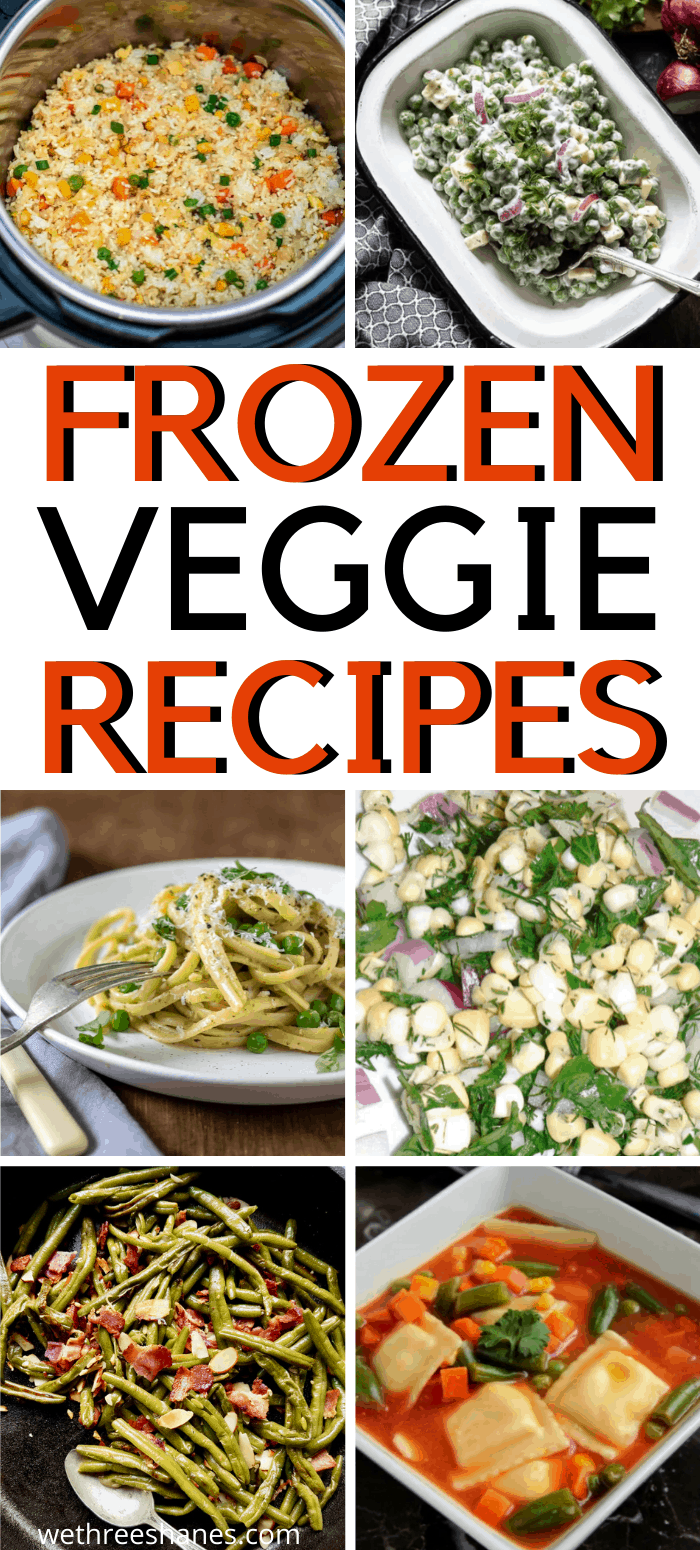 Personally, I would rather cook with frozen veggies because they taste better, have more nutrients, and can be used in all sorts of recipes. If you have the room in your freezer you should stock up on them and then try some of these delicious frozen vegetable recipes.
---
Side Dish Recipes Using Frozen Veggies
Lets kick our frozen vegetable recipes off with some popular side dishes. They are great to add to your main meal and still get the veggies you need.
SAUTEED FROZEN GREEN BEANS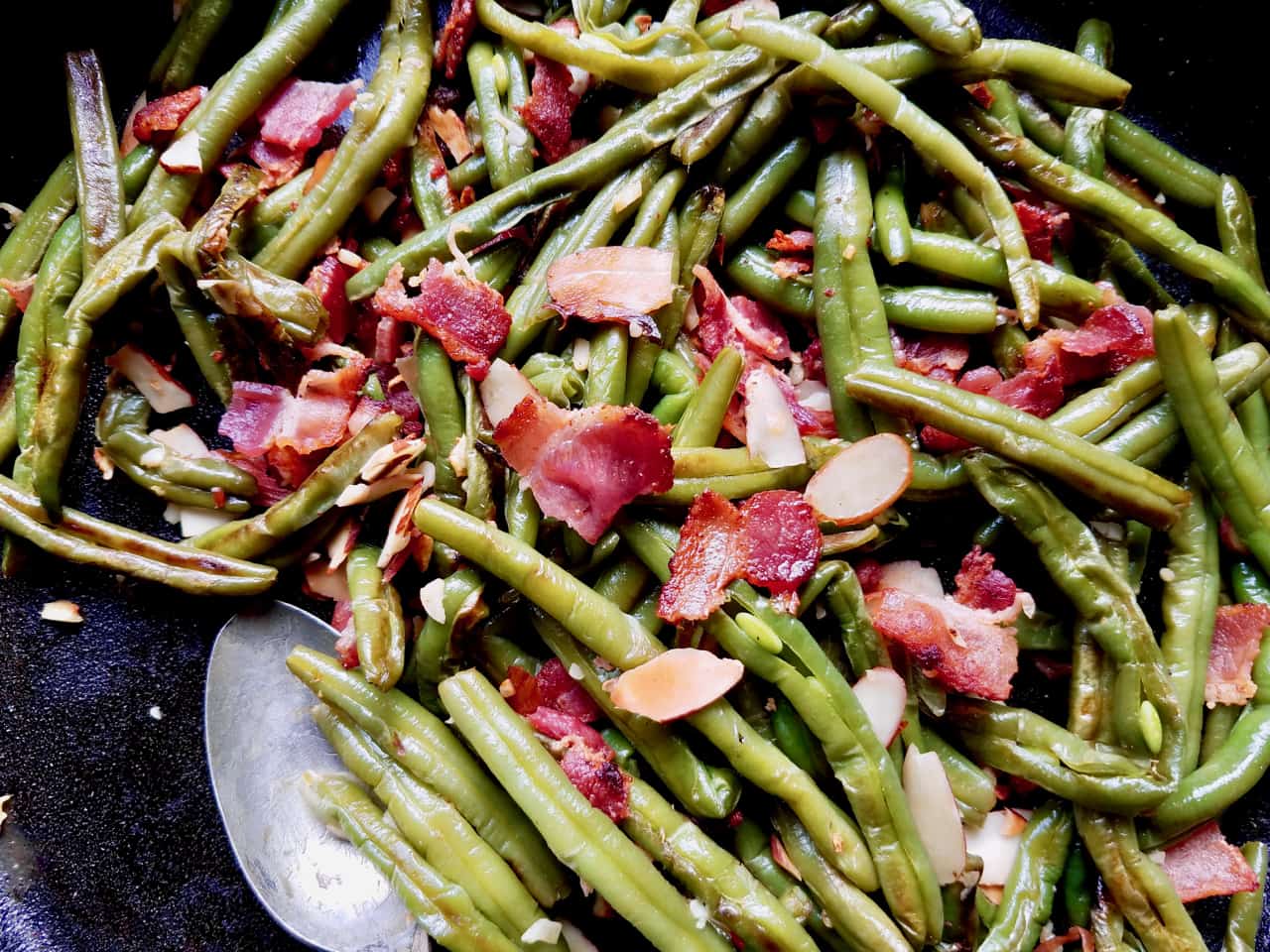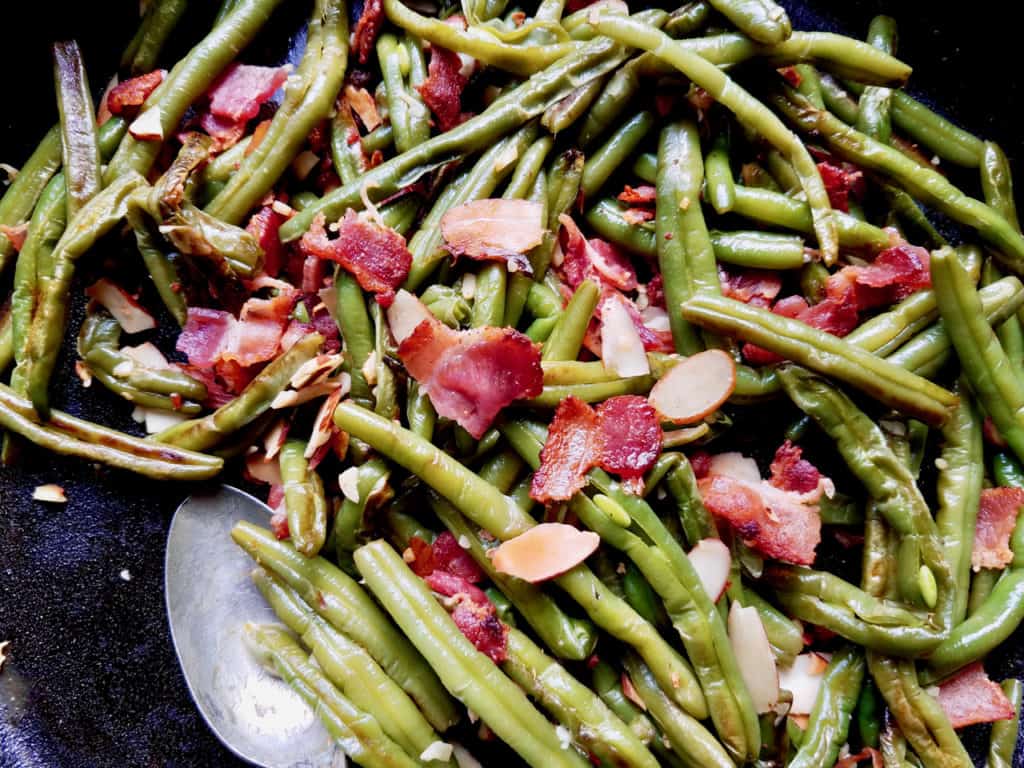 We're starting off our frozen veggie side dishes with one of our recipes. It's made with frozen green beans and bacon but you can skip the bacon if you don't have it on hand. Just sauté the green beans in a tablespoon of butter instead of in the bacon grease. They still turn out delicious. – We Three Shanes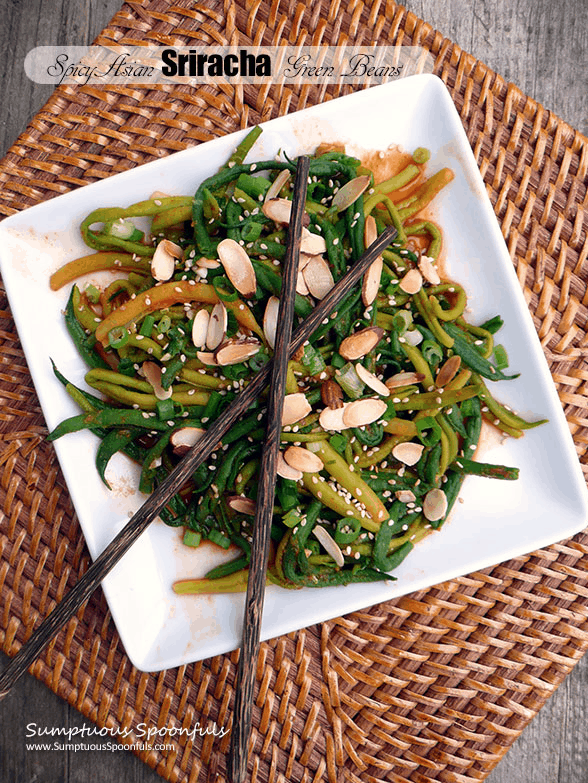 These flavorful Sriracha Green Beans come together in just under 15 minutes and are a great healthy side dish. – Sumptuous Spoonfuls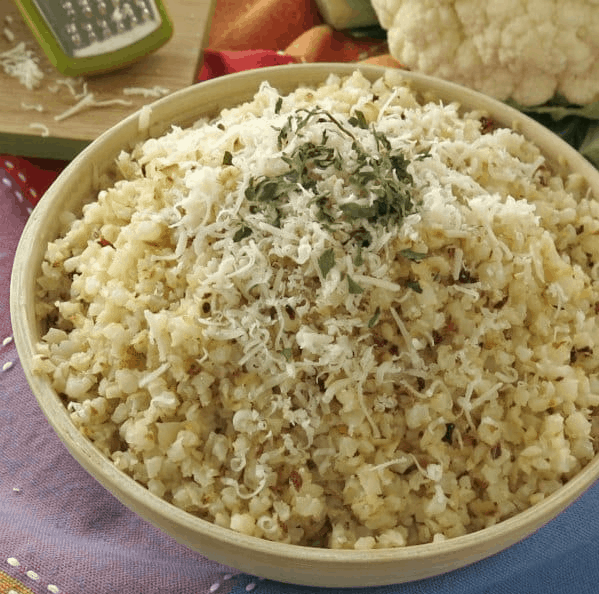 Make Roasted Cauliflower Rice with Parmesan Cheese and Garlic with a package of cauli-rice from the FROZEN food aisle. – The Dinner Mom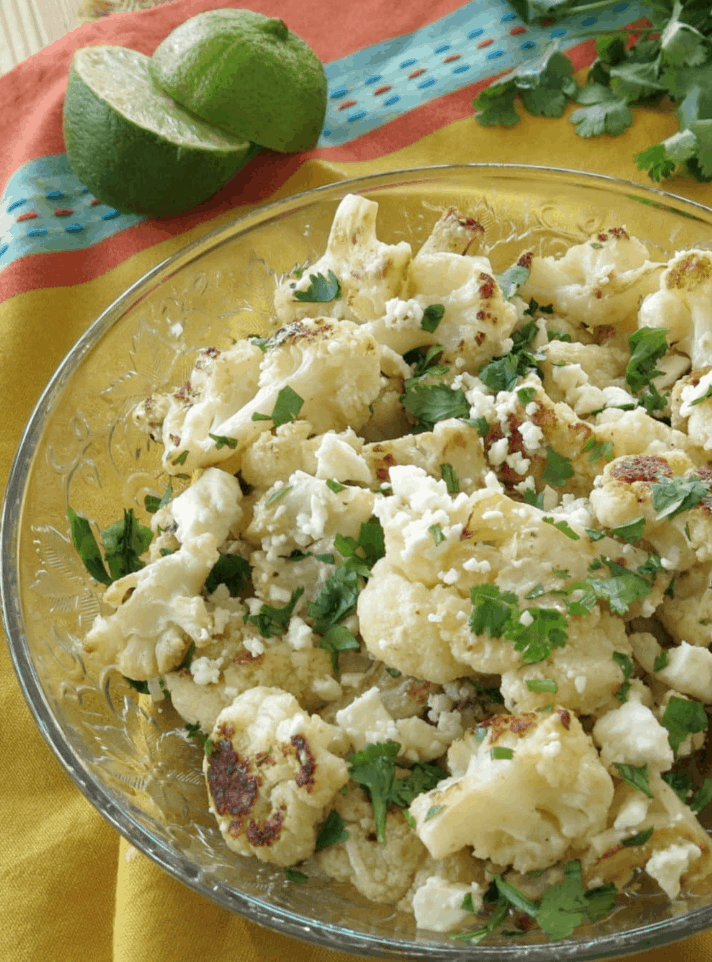 Mexican Street Style Cauliflower is a low-carb alternative to elote in a cup. Both are delicious and addictive side dishes but, you can enjoy twice as much of the cauliflower version! It's easy to do when you start with a bag of frozen florets! – The Dinner Mom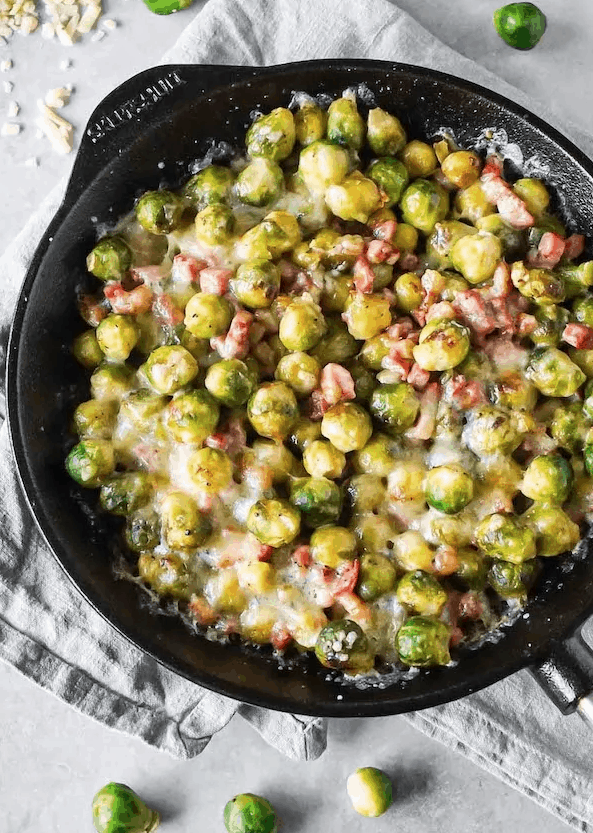 One-pan cheesy brussel sprouts with bacon is a side dish that's very easy-to-make yet incredibly flavorful, filled with creamy cheese and crispy bacon bits that will make you fall in love with brussel sprouts. – Here to Cook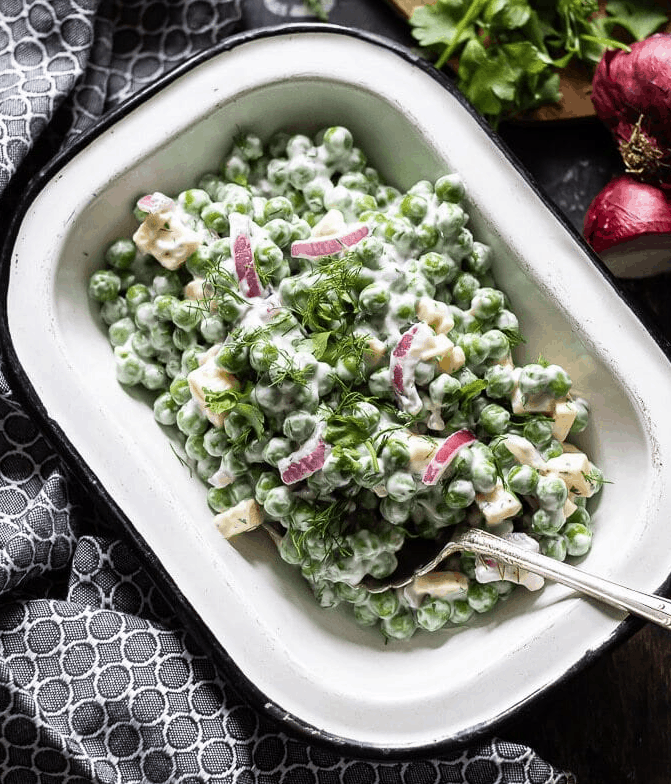 This creamy pea salad recipe is easy to make (using frozen peas – or even canned or fresh!) and it's full of flavor. It's a delicious side dish for all seasons and sure to be your new favorite salad. – Veggie Desserts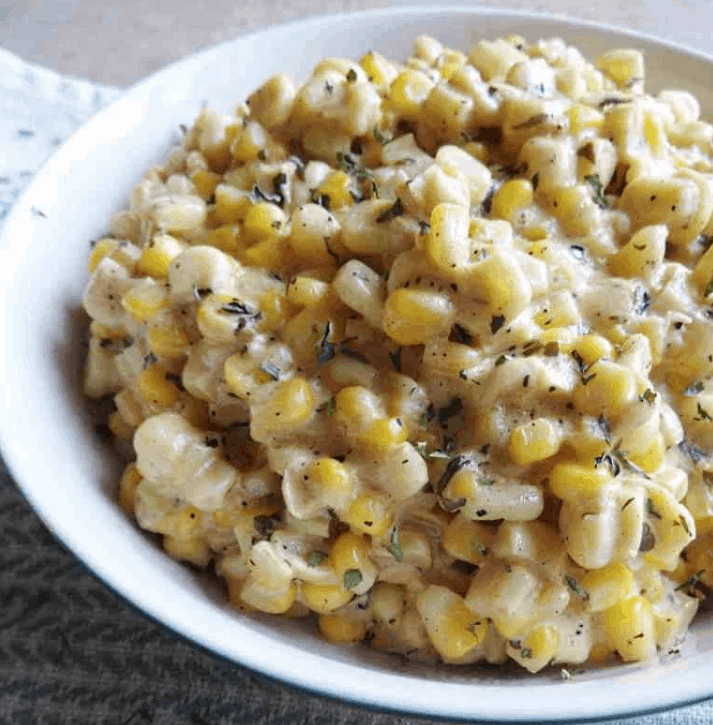 This cream style corn will knock your socks off! Creamy, cheesy, buttery … oh so delicious! – Savory with Soul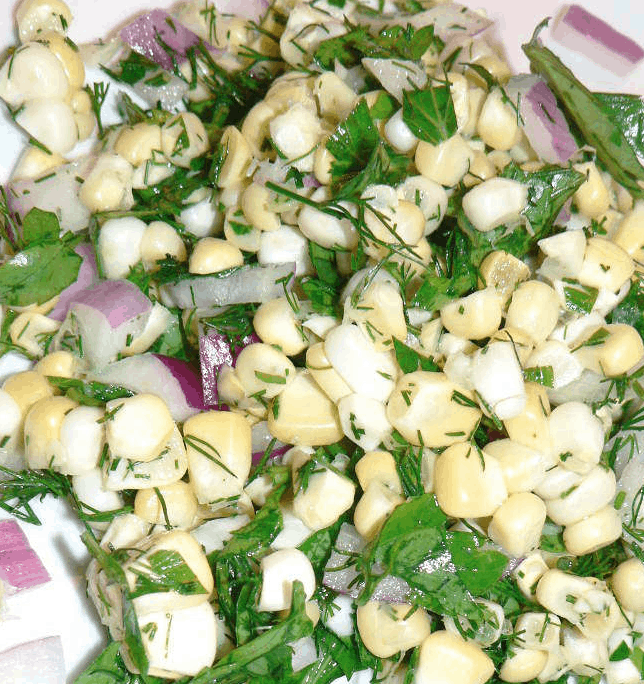 Are you looking for a delicious, healthy and fresh corn salad recipe to make? Then look no further, this delicious Summer Corn Salad is a perfect vegan summer salad to serve for dinner or to bring to a party! – Tasty Galaxy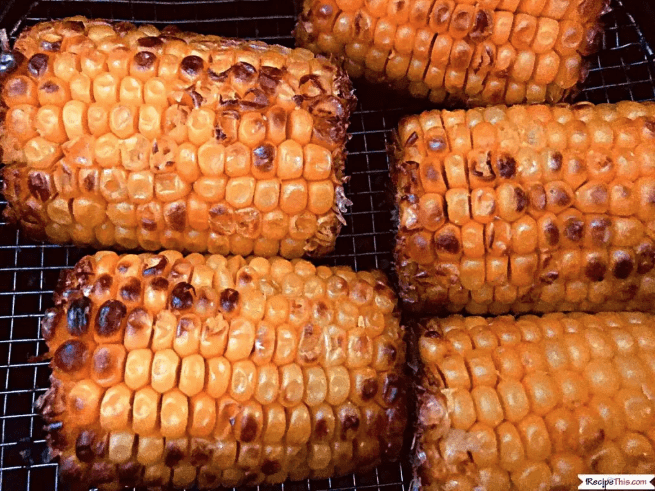 The most delicious corn on the cob, cooked from frozen in the air fryer, that is lightly seasoned and served with melted butter. It will have you struggling just to have the one. – Recipe This
---
Frozen Vegetable Soup Recipes
Soups are an easy meal to throw together. They are the perfect comfort food and we can definitely use some of that right now. Here are 5 easy soup recipes that use frozen vegetables.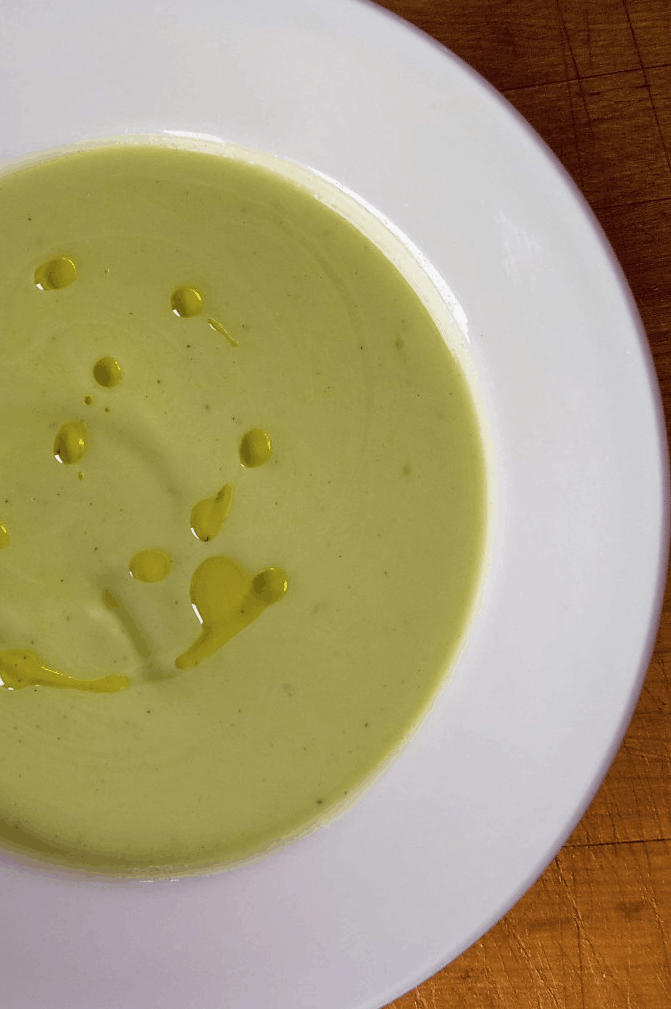 This paleo broccoli soup is a healthy version of the classic cream of broccoli soup—but with no cream. It's low carb, keto, Whole30, and gluten-free with dairy-free and vegan options. – Cook Eat Paleo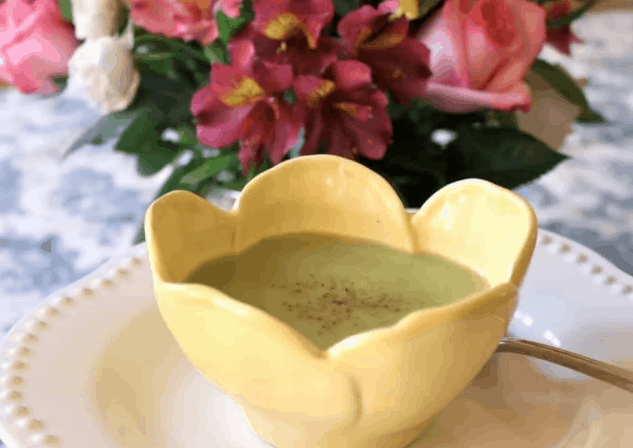 This light and tasty pea soup isn't the regular thick and heavy split pea soup that usually comes to mind when someone mentions pea soup. It's quick and super easy to make, too! – Christina's Cucina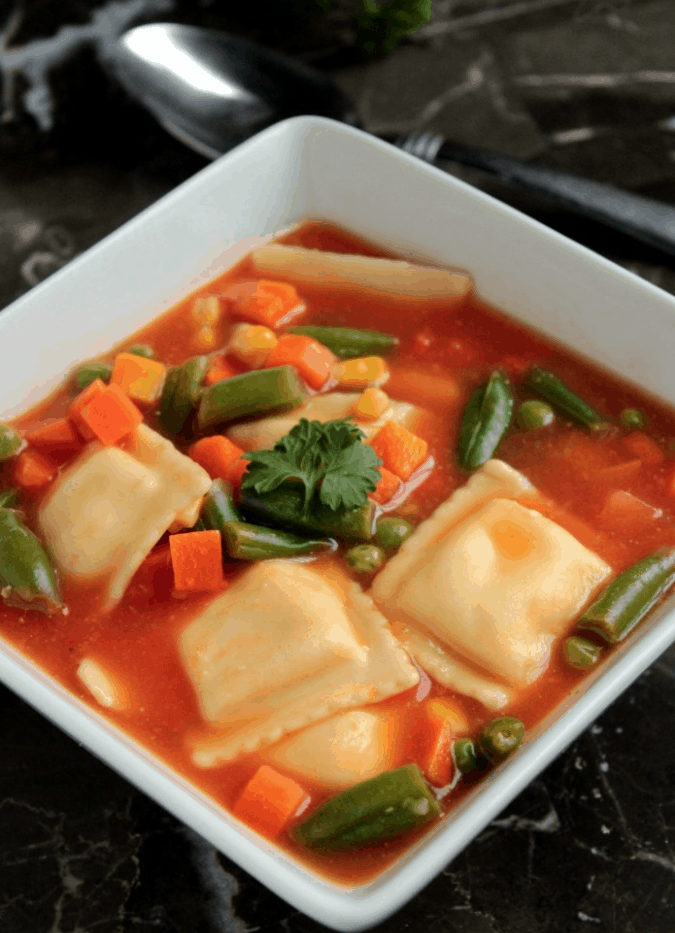 5 Ingredient Ravioli Soup is just that, ravioli soup that's simply made with only 5 ingredients. – Big Bears Wife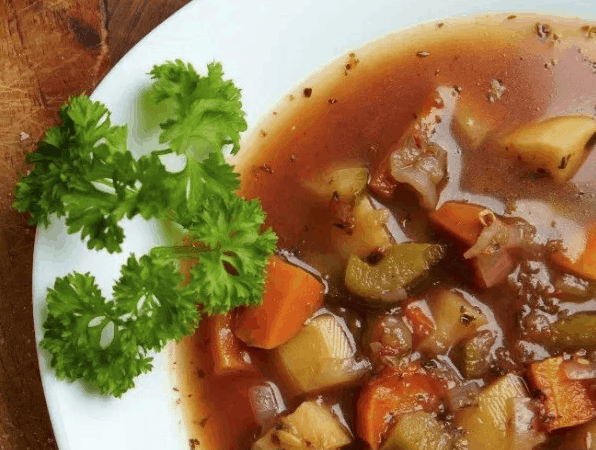 Packed full of vitamins, vegetable soup is the quintessential health food. Dump the handful of ingredients into your slow cooker and in a few effortless hours you will have a warm and delicious vegetable soup that is Paleo, Whole30 compliant, and Keto. – Pink Fortitude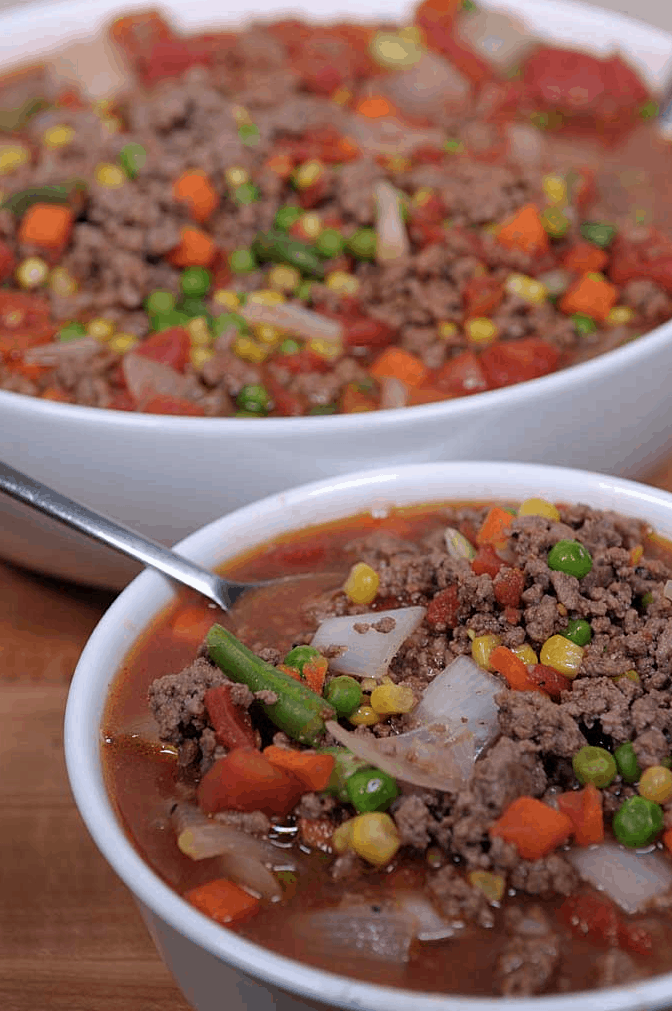 Hamburger soup is a great way to feed a family on the cheap, without cutting corners when it comes to flavor or nutrition. – Foodal
---
Casseroles Using Frozen Vegetables
Casserole are an easy way to throw some ingredients together and come out with a delicious dinner. The added use of frozen veggies makes these recipes come together quickly with little prep work.
Some of these recipes require chicken. If you don't have any on hand you can easily swap fresh chicken for the canned version. I love to throw canned chicken into a recipe to speed up the prep work and the recipe still turns out amazing.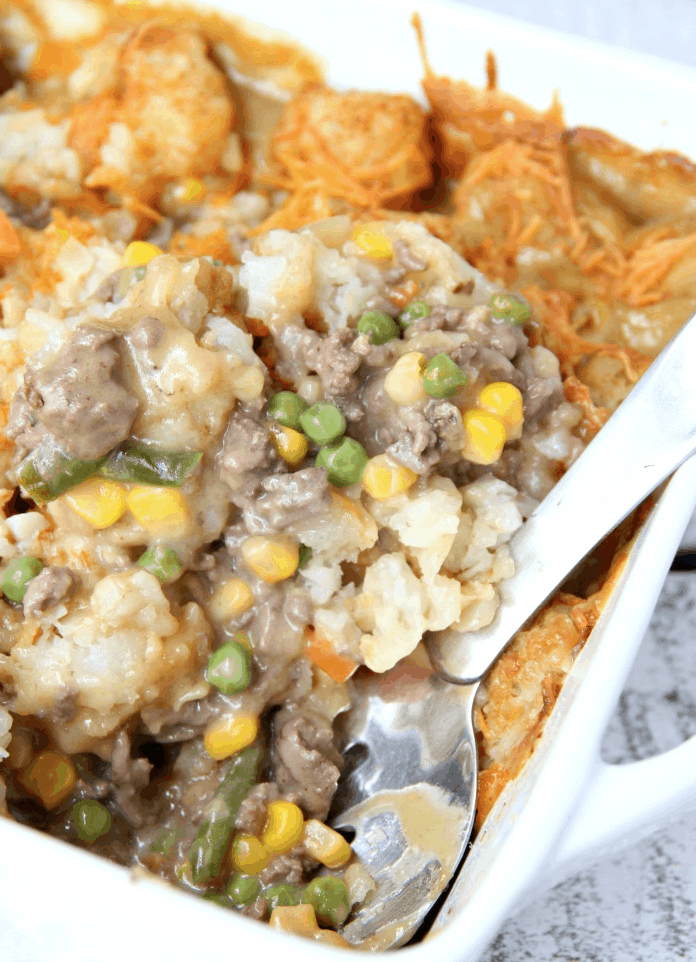 Tater Tot Casserole – A classic casserole that's both delicious and family-friendly! Comes together quickly with a few staple ingredients! – Bitz & Giggles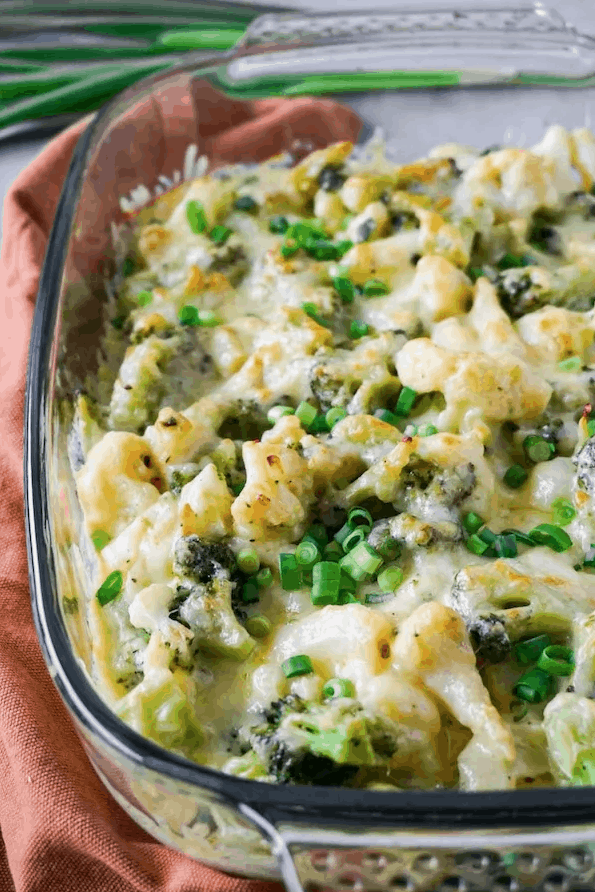 Creamy Loaded Keto Cauliflower Casserole with broccoli and cheese is an ultimate keto side dish – low-carb and high-fat deliciousness that can proudly take its place on your dining table. – Here to Cook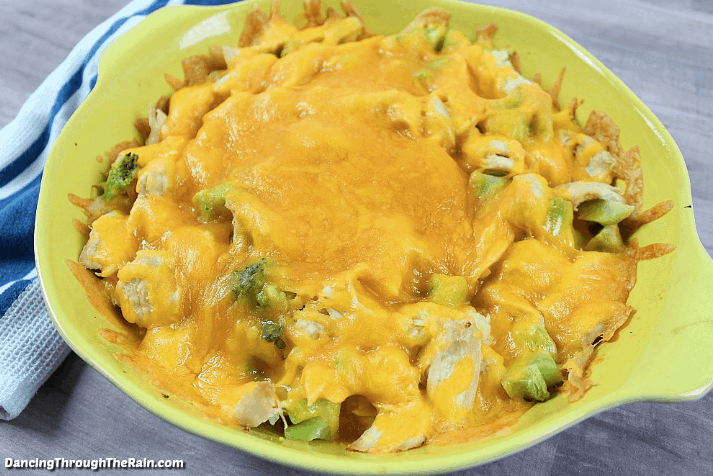 Looking for a delicious dinner you can make quickly without too many ingredients? Gluten Free Chicken Broccoli Casserole is the perfect full meal in a pan. – Dancing Through the Rain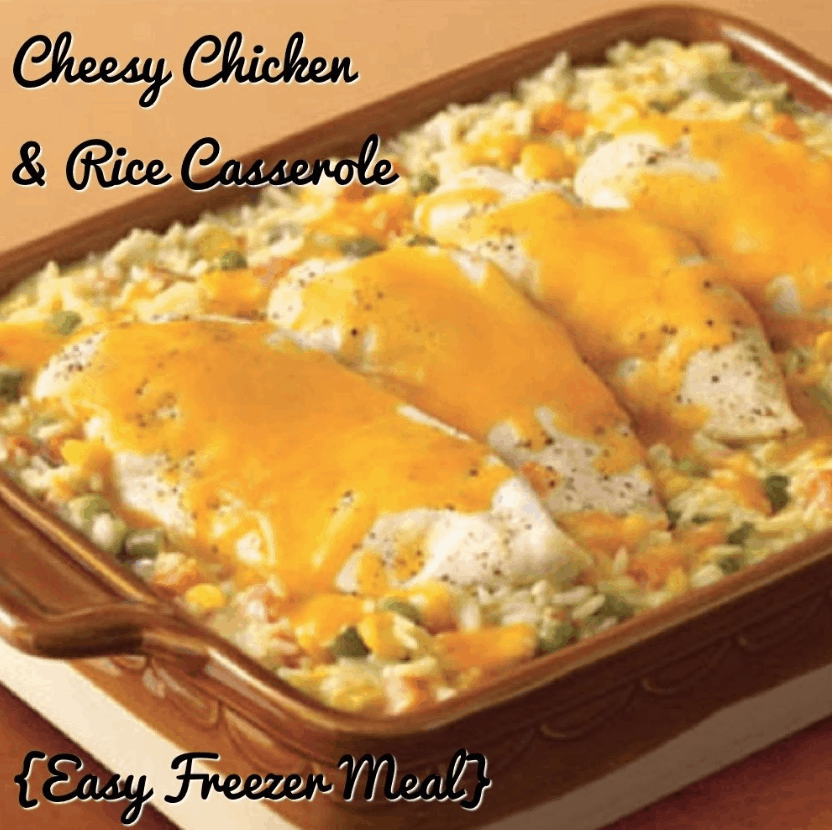 This super easy, super cheesy chicken and rice casserole with veggies is everything that will make family dinner all you wanted and more. – Nanny to Mommy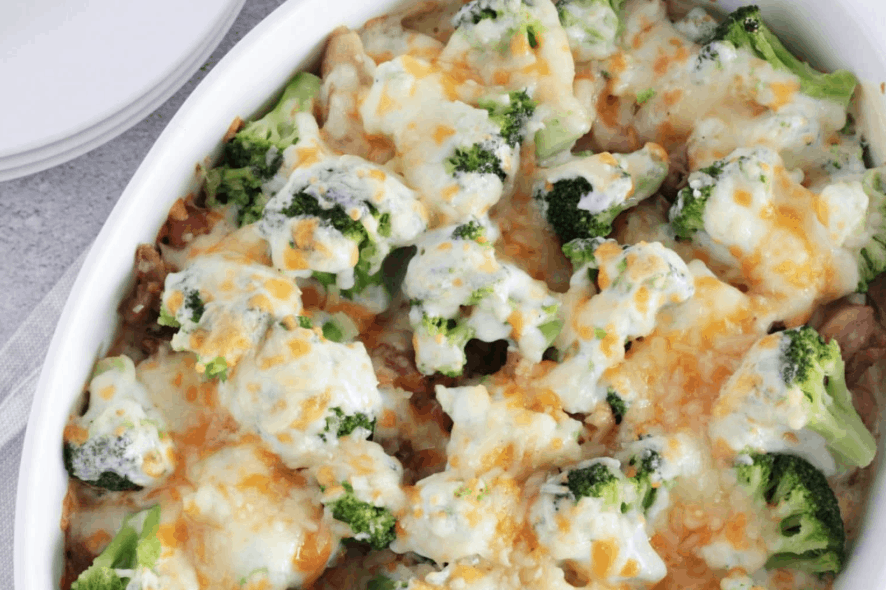 This Chicken Casserole with Broccoli is an easy and healthy dinner recipe. It is so creamy and simple to make, it is the perfect comfort food. Serve it with Rice or noodles. This is a perfect make-ahead recipe, plus it is low carb friendly. – Enjoying Life Everday
---
Frozen Vegetable Dinner Recipes
I've got 3 more frozen vegetable recipes for you. These simple one-pot recipes make a great meal all on their own.
Pasta with peas is a tasty one-pot, 10 minute midweek dinner that's bursting with fresh taste! It's a delicious, hearty, and family friendly Italian dish (pasta e piselli). Plus it's so easy! – Veggie Desserts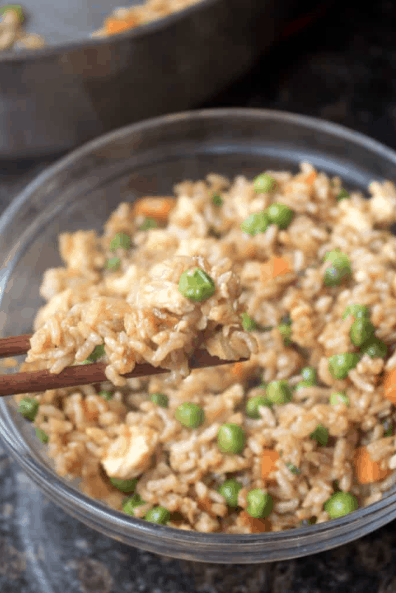 Make your own quick, flavorful, and healthier Super Easy Vegetarian Fried Rice in just 15 minutes! – Served From Scratch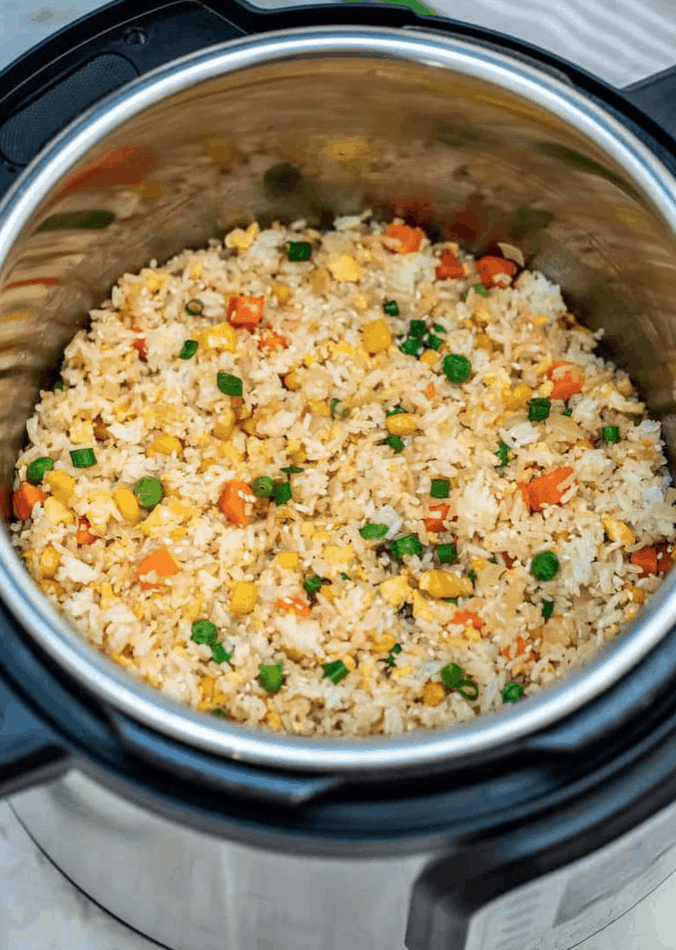 This Instant Pot Hibachi Fried Rice recipe is a quick, easy, and super tasty way to use up leftovers. – Recipes from a Pantry
---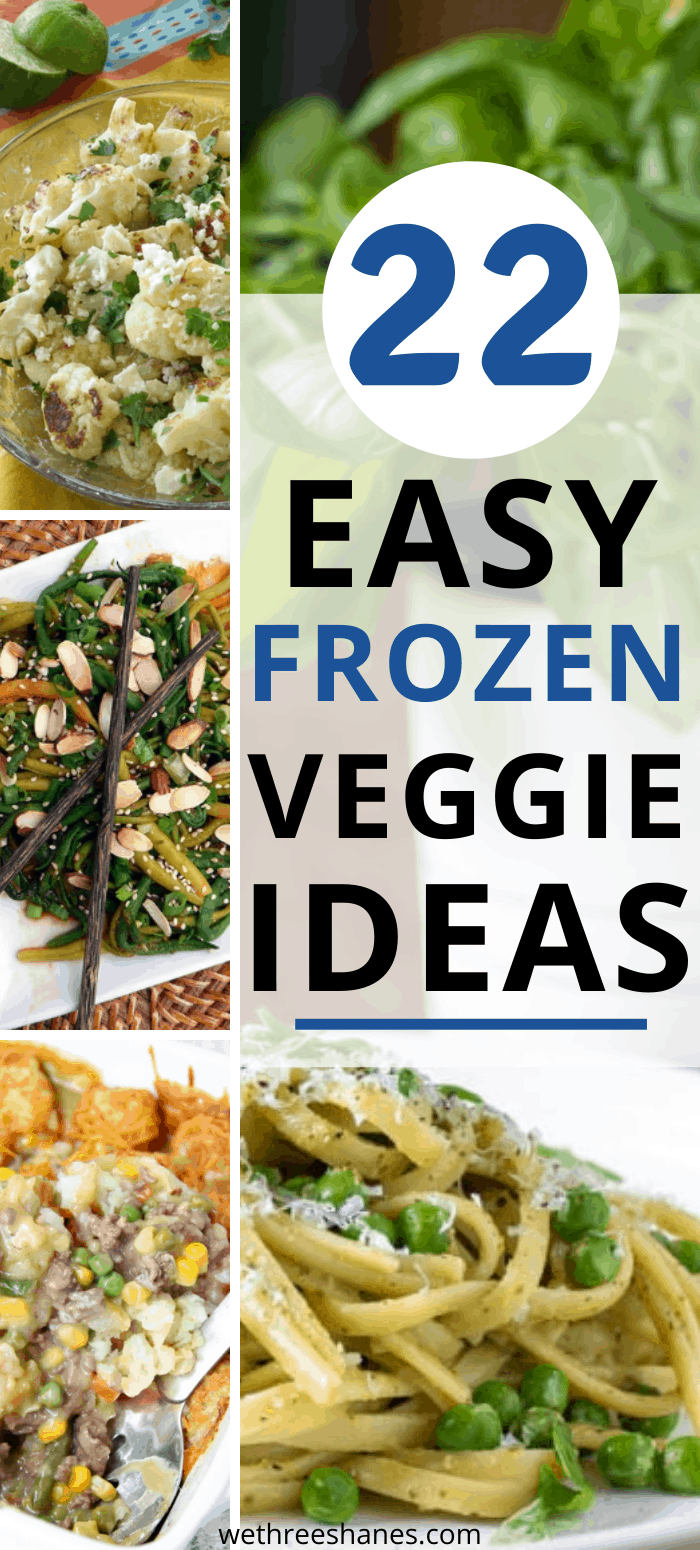 22 Frozen Veggie Recipes
Using frozen vegetables to speed up dinner is a smart move for busy moms! Frozen veggies are packed at their peak so they are full of flavor and nutrition. Coming up with tasty recipes, however, can be a challenge.
These 22 frozen vegetable recipes are family tried and tested so you know you are getting great recipes you'll love. Throw them into your dinner rotation and start eating more veggies!
---
You Might Also Like: