DIY Dry Shampoo That Really Works!
Next time you run out of dry shampoo, run to your pantry instead of the store. This all-natural DIY Dry Shampoo cost pennies to make & really works!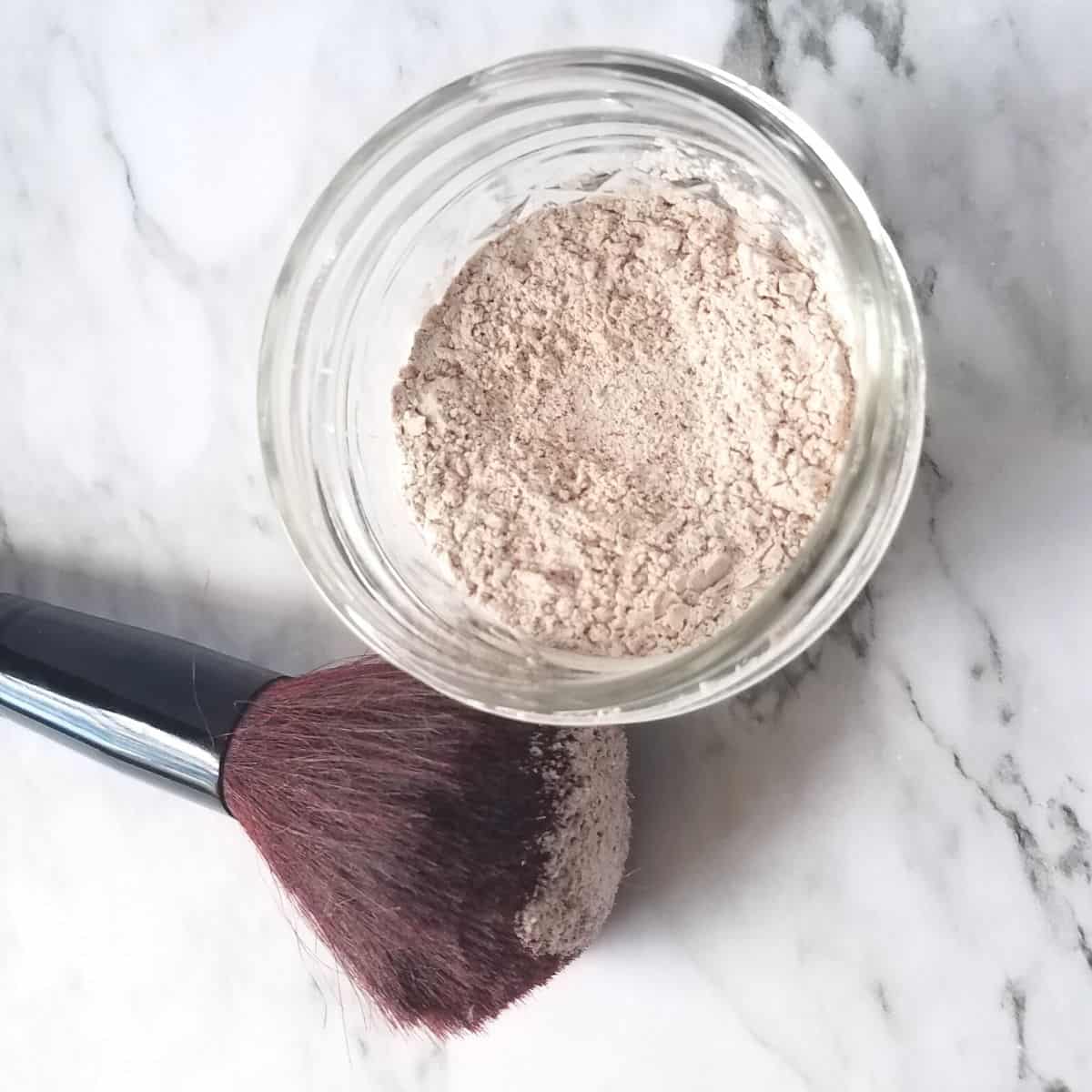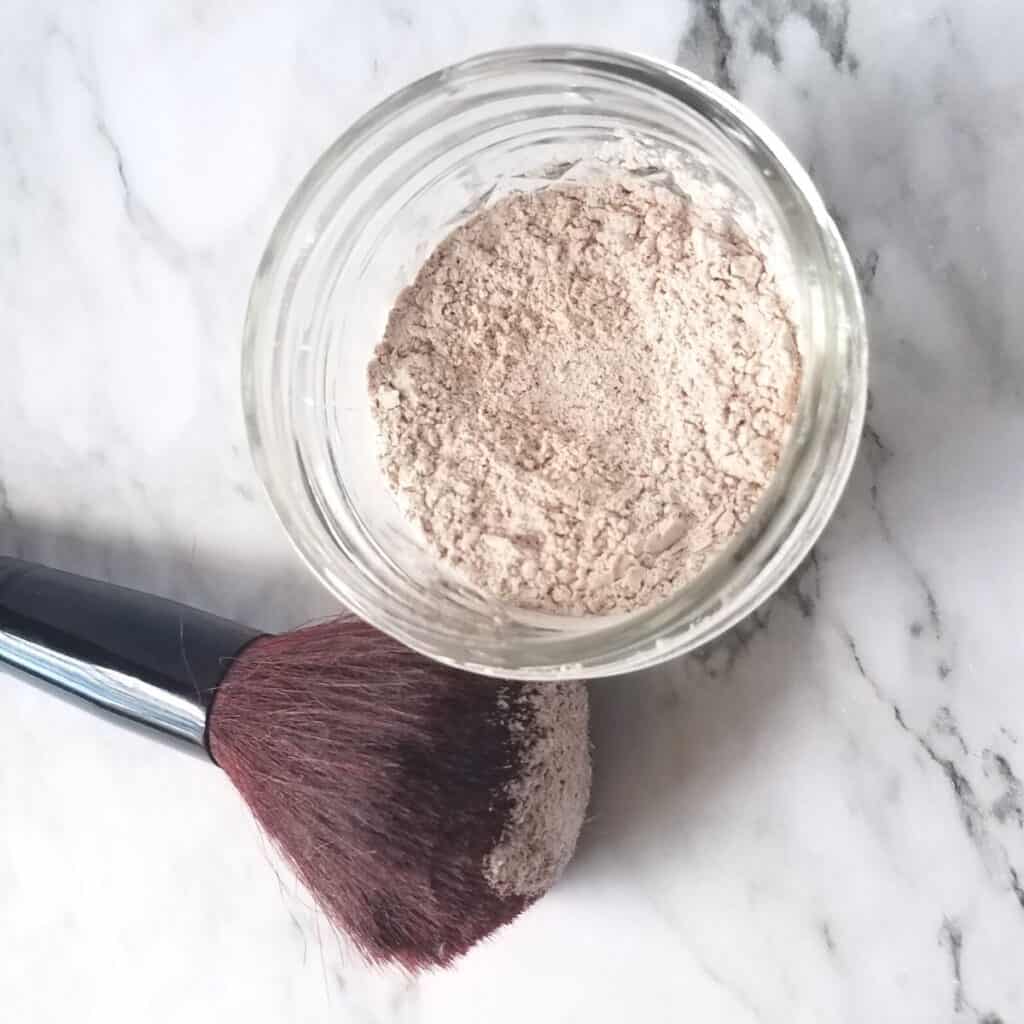 (THIS POST PROBABLY CONTAINS AFFILIATE LINKS. OUR FULL DISCLOSURE POLICY IS LONG & BORING BUT, YOU CAN FIND IT HERE.)
DIY Dry Shampoo That Really Works!
How many of us are still washing our hair everyday? Yeah, me neither. It is mostly up in a bun everyday and is getting washed every 3 days or so. The quarantine has got me, dang it.
What better way to remedy that than with some homemade dry shampoo? It's actually super easy and I guarantee most people have the ingredients at home, always. Plus, it's way cheaper than the store bought stuff and lasts longer.
---
DIY Dry Shampoo Recipe for Light Colored Hair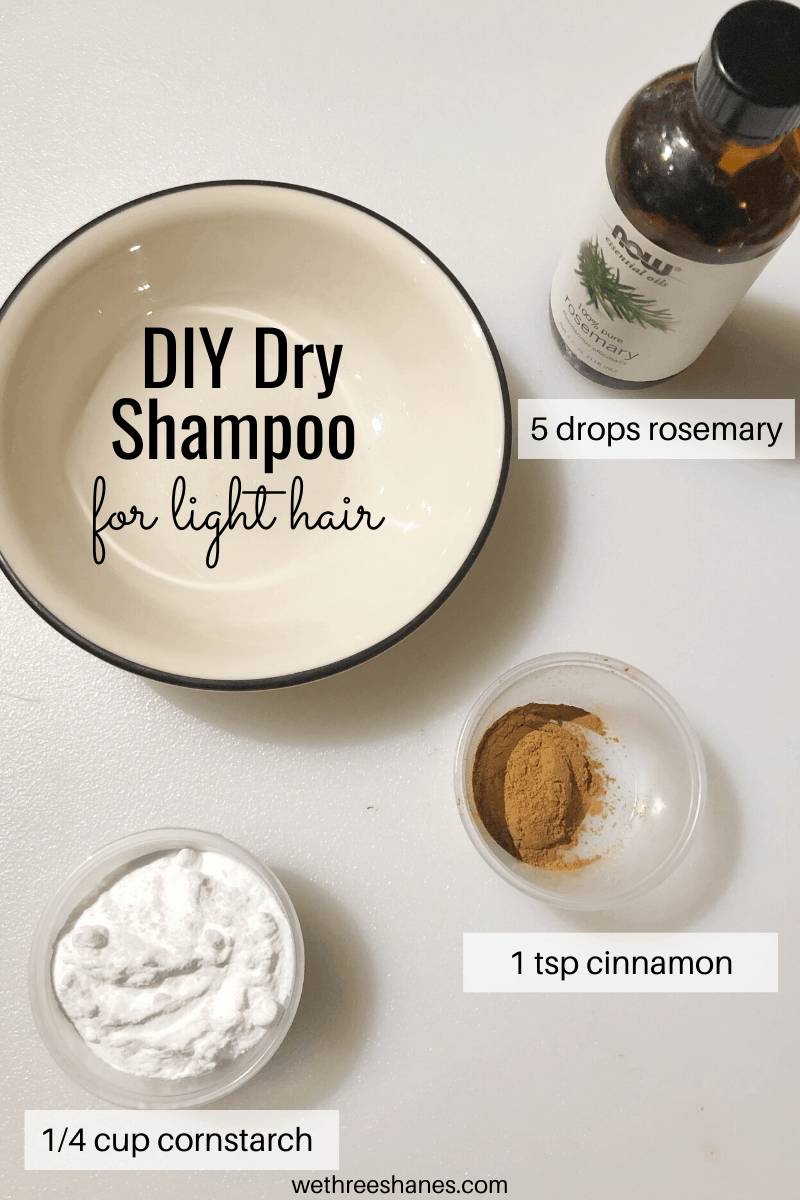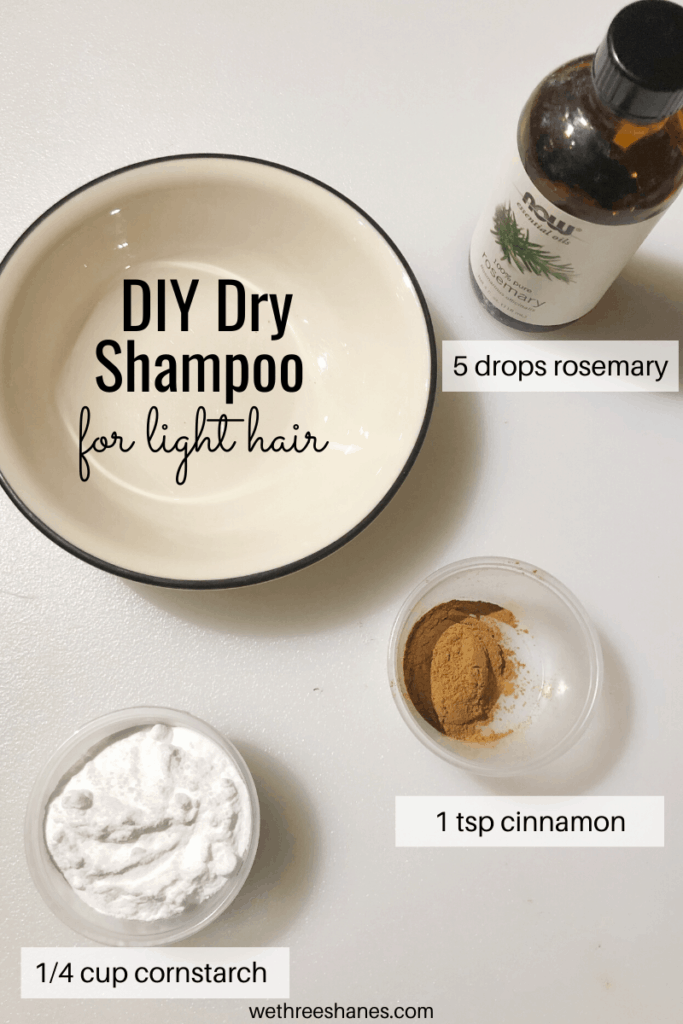 1/4 cup cornstarch (or arrowroot powder)
1 tsp cinnamon
optional 5 drops essential oil
Mix your ingredients together and that's it!
Rosemary is a great essential oil to use in your homemade dry shampoo. Rosemary is great for hair and it smells amazing with the cinnamon.
DIY Dry Shampoo Recipe for Dark Colored Hair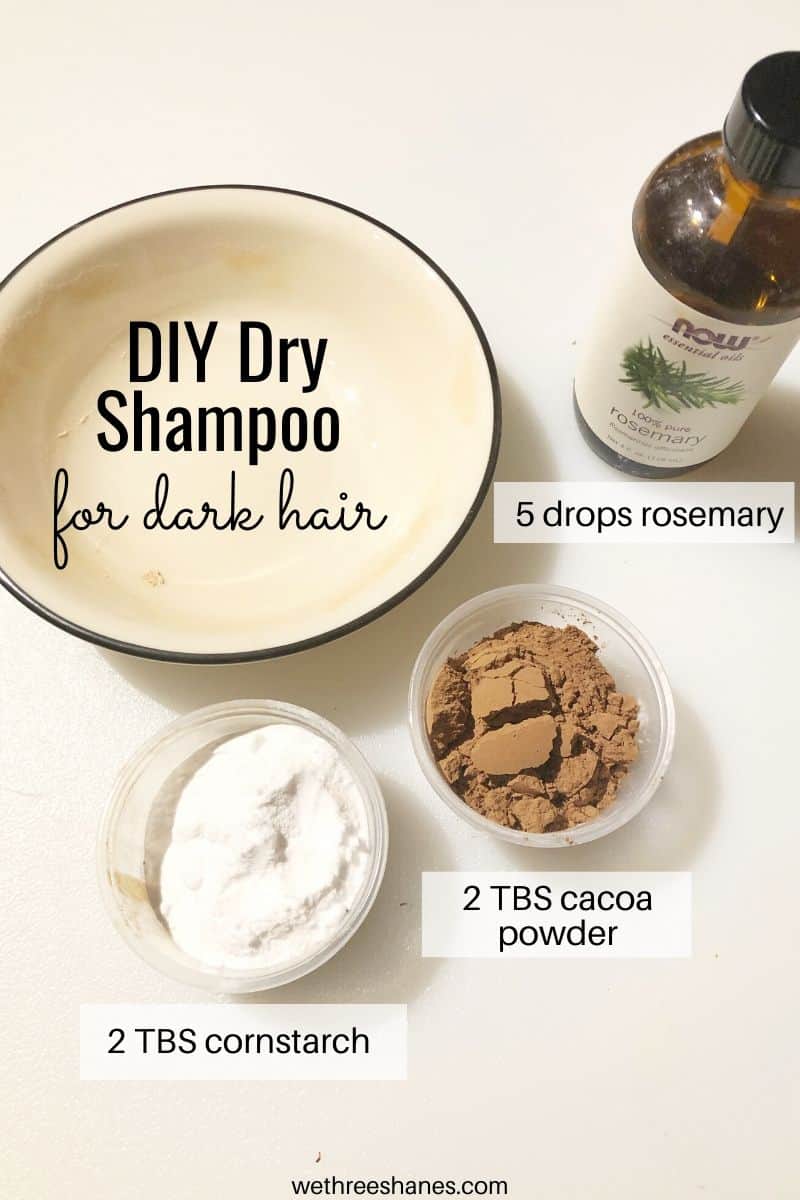 2 TB cornstarch (or arrowroot powder)
2 TB cacao powder
optional 5 drops essential oil
Mix ingredients together.
Essential Oils for Oily Hair & Scalp
I mentioned above that rosemary essential oil is great mixed in this dry shampoo recipe but there are other oils that would also be great to use. I know it seems counter productive to put oils on oily hair but essential oils can help.
Essential oils are much lighter so they don't appear greasy when applied to the hair. They can penetrate your scalp which can help control sebum production and moisturize and nourish the scalp. A healthy scalp helps produce healthy hair.
Other healthy scalp & hair essential oils to try are:
Lavender
Lemon
Chamomile
Eucalyptus
Cedarwood
---
Storing & Using DIY Dry Shampoo
Once you mix the ingredients together, you can put your dry shampoo into a small container. There are two ways to do this. One, you can add it to a container that has holes in it, like a salt shaker. Then you can shake the powder directly onto your hair at the roots.
The second way would be to add it to any kind of a container, and then use a blush brush to apply it to your hair. Just dip the brush in the mixture and then apply it directly onto your roots.
Does Homemade Dry Shampoo Really Work?
I made some of this a few years ago for one of my kid's teachers for teacher appreciation week. The next year, I saw her outside of the school and she said she was almost out and would love if I would make her some more. She said she loved it! The next year my daughter ended up having her as a teacher again so you bet your booty I made her another jar of it.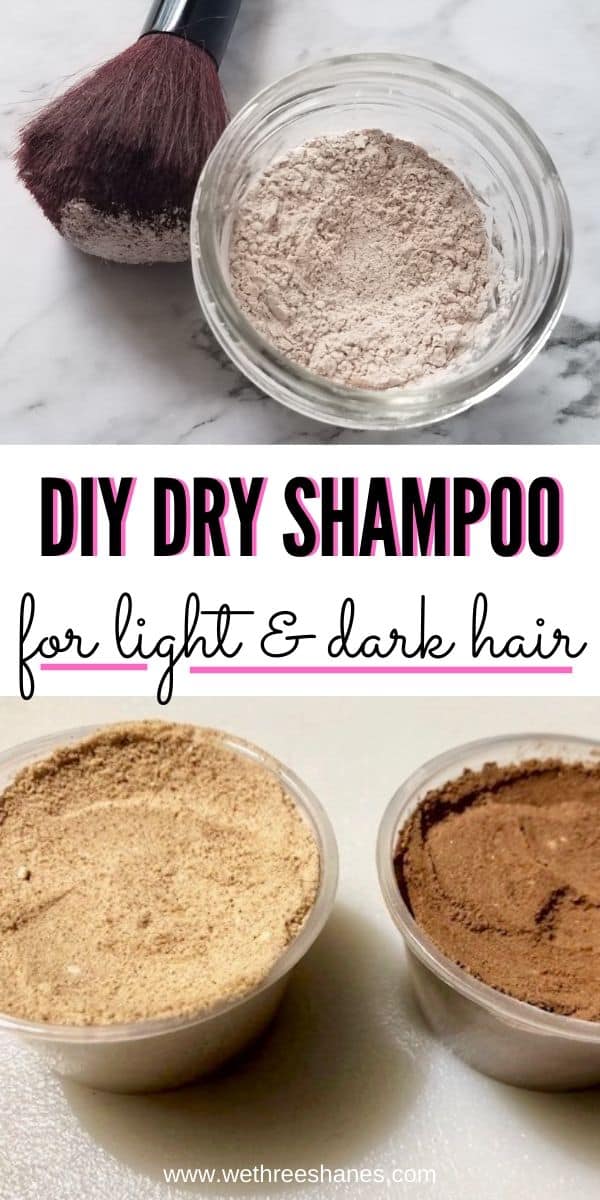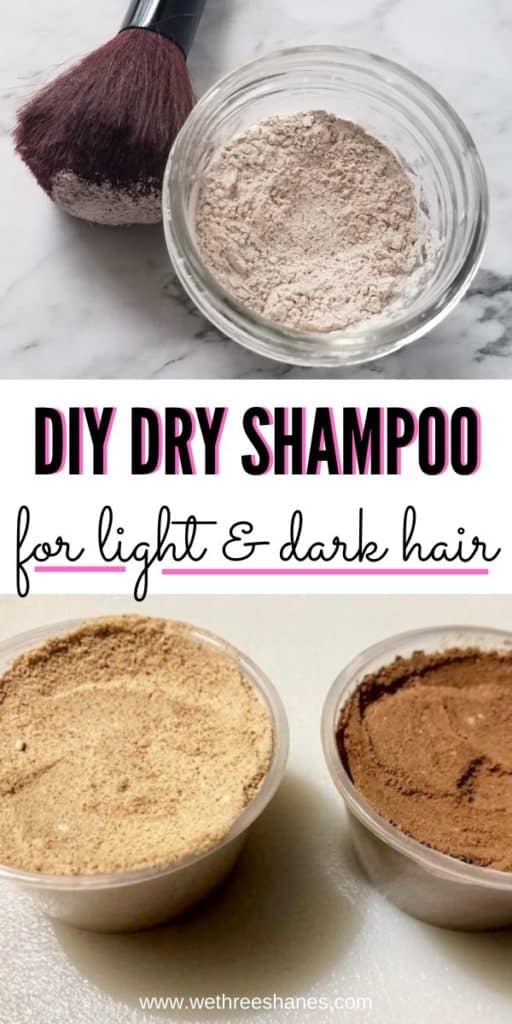 With only two ingredients, why would you not give DIY Dry Shampoo a try? Help yourself out, your husband out and your hair out and try it. Quarantine can't win. Let's have clean looking hair even if we aren't washing it everyday.
---
You Might Also Like: