Low Waste Living Tips When Zero Waste Seems Too Hard
Does Zero Waste sound impossible or too expensive? Learn how to make lowering your waste simple and affordable so you can start your journey today.
(THIS POST PROBABLY CONTAINS AFFILIATE LINKS. OUR FULL DISCLOSURE POLICY IS LONG & BORING BUT, YOU CAN FIND IT HERE.)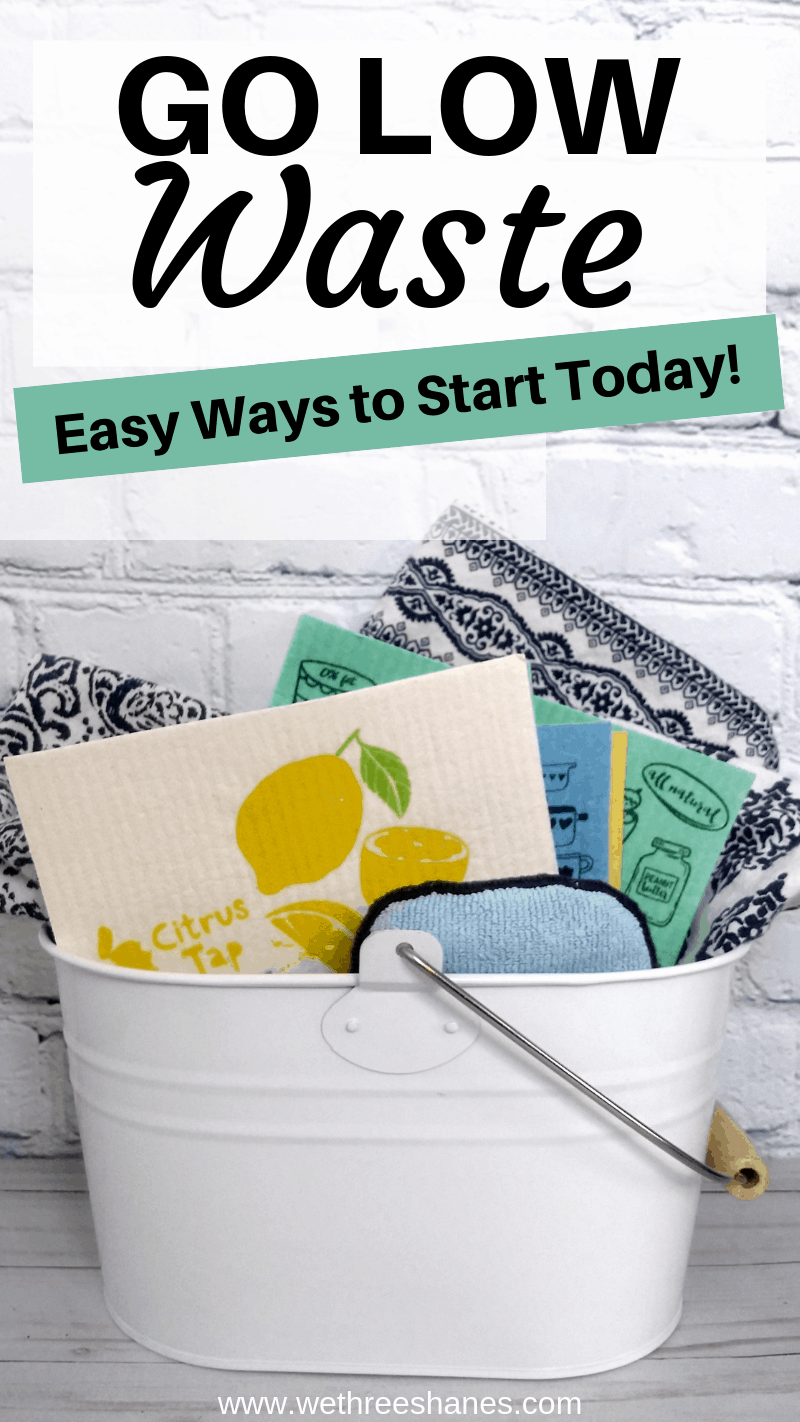 The 5 R's of Zero Waste
Zero waste is when you try to produce as little waste as possible. The average American produces about 4.6 pounds of trash a day. Think of how quickly that all adds up.
So in our last blog post, Explaining the 5 R's of Zero Waste, I talked about Bea Johnson. She is considered the founder of the Individual Zero Waste movement. Her rules for the best way to go Zero Waste in your home are called the 5 R's of Zero Waste. You can find them in her amazing book, Zero Waste Home. You can go into them more in depth on our 5 R's blog post, but just as a quick review, they are:
Refuse
Reduce
Reuse
Recycle
Rot
---
Zero Waste and the Impossible "Jar of Doom"
I type that heading with a smirk and wink. If you have looked into Zero Waste at all, or watched any of Bea's videos on YouTube, you would see that her family only produces one little jar of waste every year. No seriously, just one jar between the 4 people in her household.
I saw that as an amazing feat for her and her family, but it was just not a reality for me and mine at this moment. We don't live in an area with package free stores. Making a change that drastic would put a very real strain on the relationships with those in my family who already think my "hippie ways" are a bit extreme. But I knew I wanted us to improve, so instead of getting frustrated and deciding it was just too hard, we have made some changes to get us on the right path.
Don't look at that jar and think if you can't do the jar, you can't improve. To quote Anne Marie Bonneau:
We don't need a handful of people doing Zero Waste perfectly. We need millions of people doing it imperfectly.
I was inspired by that jar and Bea so much, but I also knew my reality. I decided pretty early on that I was not going full blown Zero Waste immediately. I knew this would have to be a gradual lifestyle change, or it would turn into a flash in the pan experience my family would soon abandon for ease.
My reason for writing this post is not to preach, but to get the word out about Zero Waste and to inspire change like Bea did for me…but to also make small changes seem achievable so we can all take care of this planet together.
---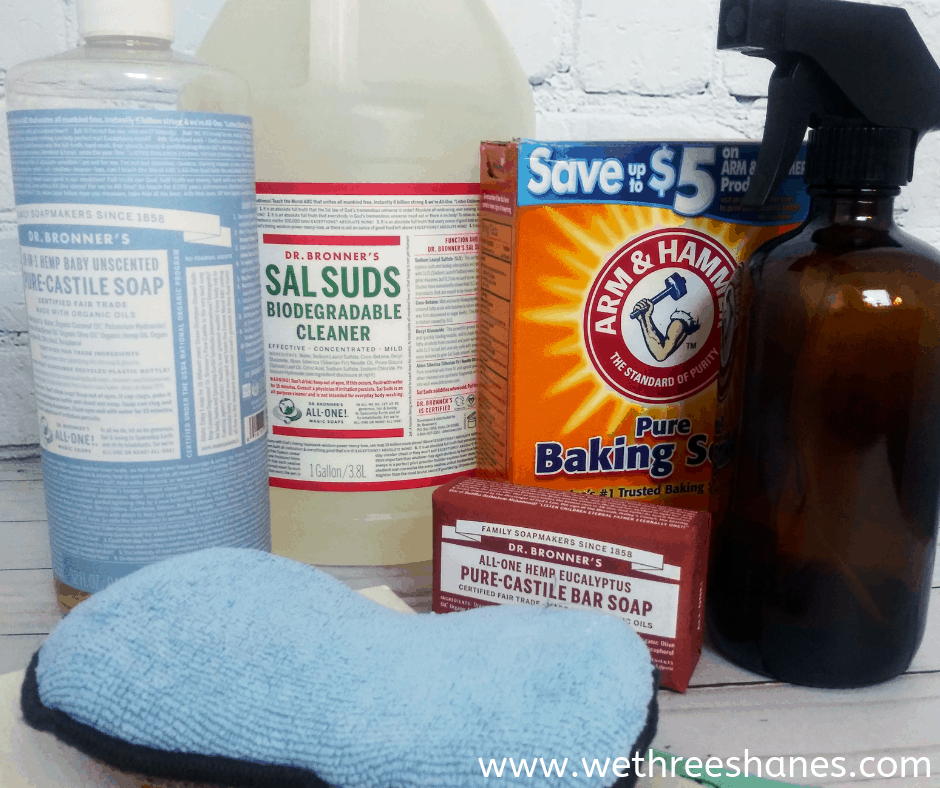 How to Use the 5 R's in Our Home
My first suggestion would be to check out my previous post on Reducing Single Use Plastics, if you haven't already. This will ease you into the idea of going Zero Waste, and has some good info on why you should.
Now, let's talk about how we can improve on the last post and move into all kinds of waste, not just single use plastics alone. Here are some of the things we have started in our home that have not seemed very difficult. I hope that hearing what we have found success with might inspire you to make some of these changes…because if we can do it, so can you!
---
How to Create a Low Waste Kitchen
The kitchen is one area I want to talk about separately, because it's an area where people tend to make the most Zero/Low Waste lifestyle changes. I include grocery shopping with kitchen stuff.
Buy Bulk Items
I have started to buy more bulk items to avoid packaging. This is especially good to do for your nuts, grains, even some snack mixes and candy. Buying bulk not only saves on waste, but it can save you money! And I didn't need to go to a specialty store to do this. A lot of regular grocery stores have a bulk section.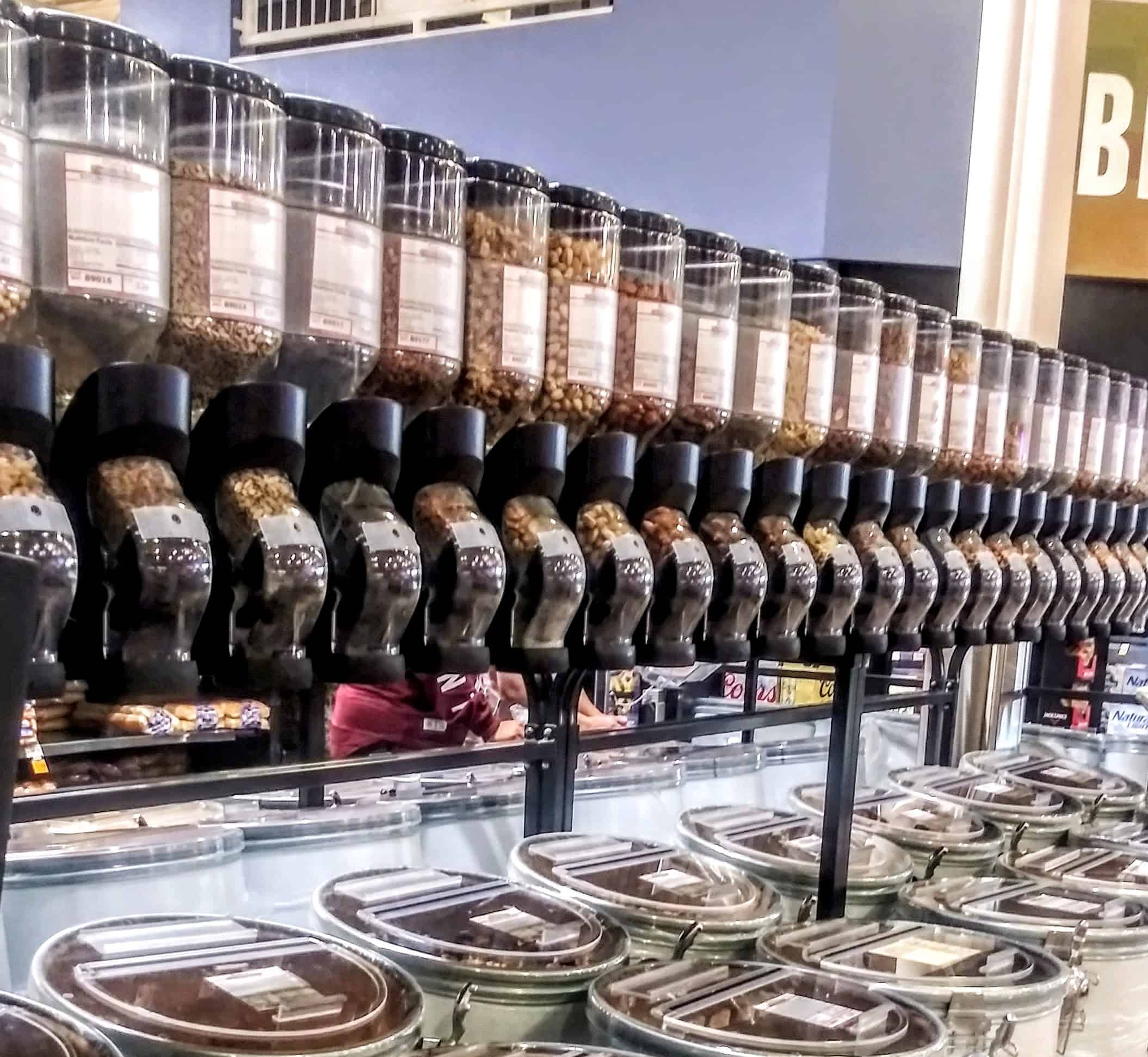 Switch to Reusable Bags
We made the switch to reusable shopping bags. This includes the bags we use inside the store (like for produce or bulk purchases). I personally will only buy reusable bags that are washable, so they do not get contaminated and spread germs (which is one excuse brought up by those that are pro plastic.)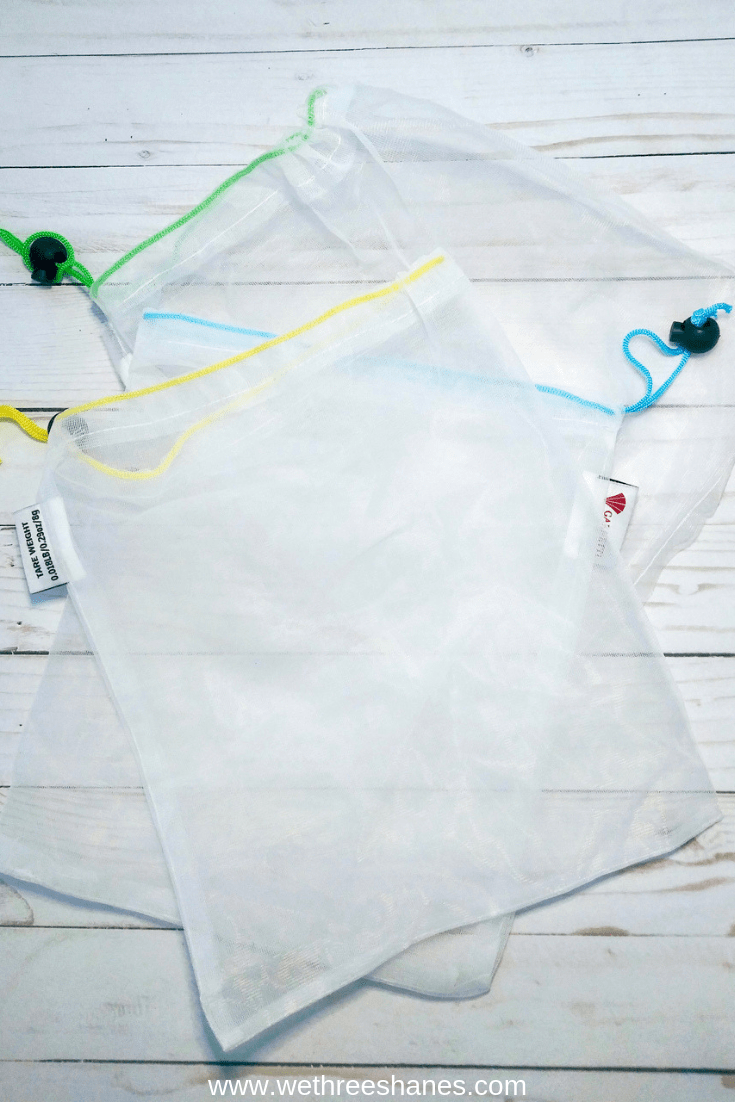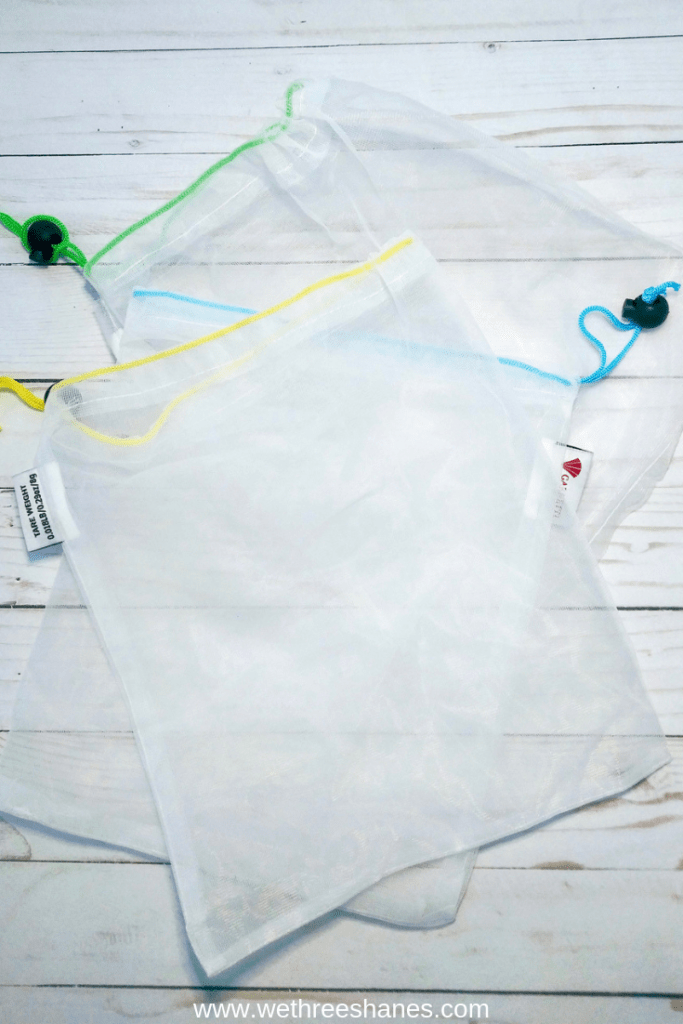 Avoid Single Use Products
In the kitchen, we have also implemented changes to avoid using so many singles use paper and plastic products. These take money away from the food budget every shopping trip. We ditched the plastic wrap, paper towels, ziplock bags, and more. We now use washable:
These do cost more upfront so just make one switch at a time. But now, I'm saving money every grocery trip since I'm only filling my cart with food and not with expensive plastic and paper products.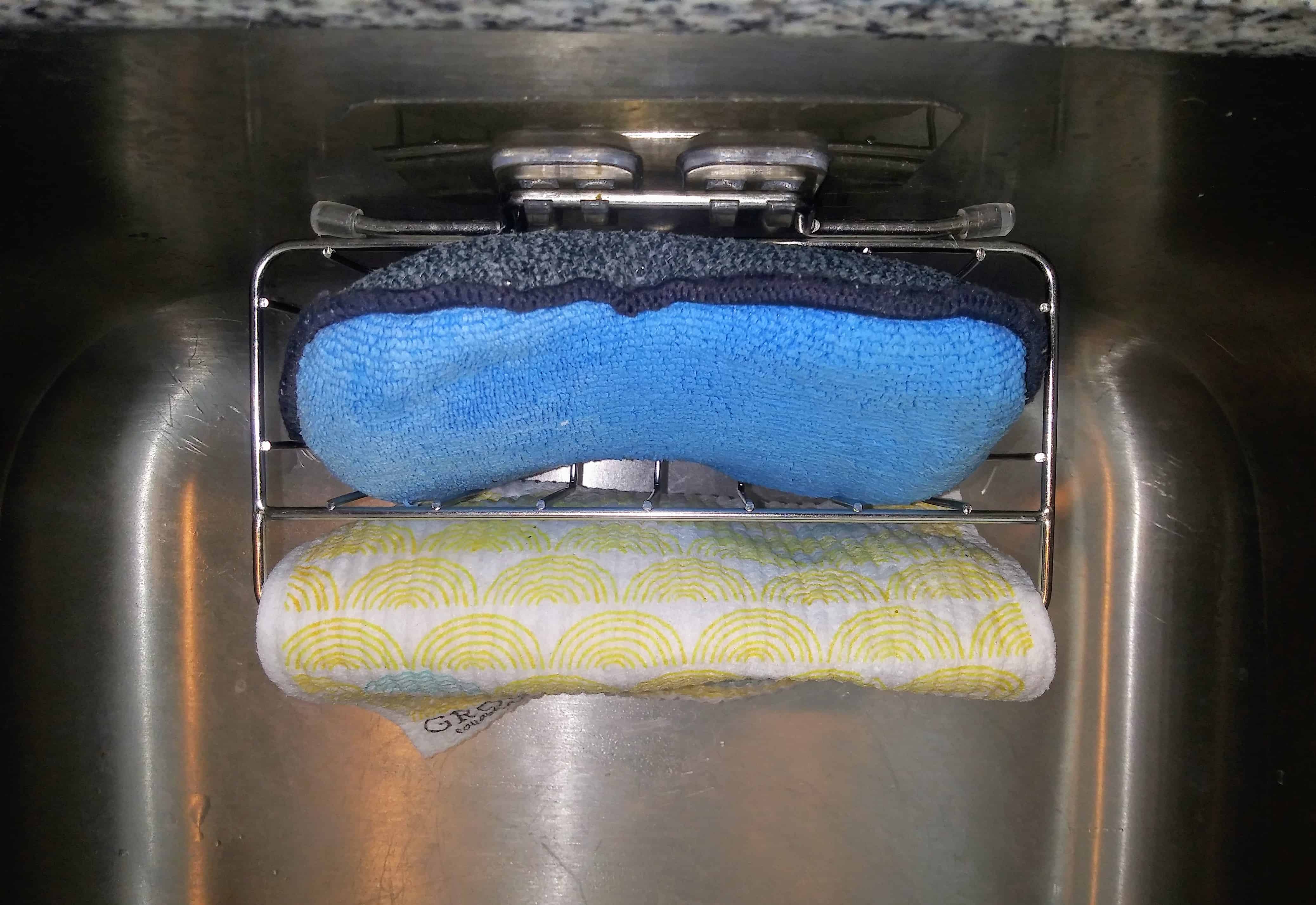 I have come to love some of our switches so much. The cellulose towels we got for cleaning the counters instead of paper towels are amazing. They are thicker and absorb a lot. I liked them so much, I bought a special holder that will always keep the one I'm using that day next to my sponge. It goes inside the sink so it keeps everything handy and dry but also keeps things looking clutter free and off the counter.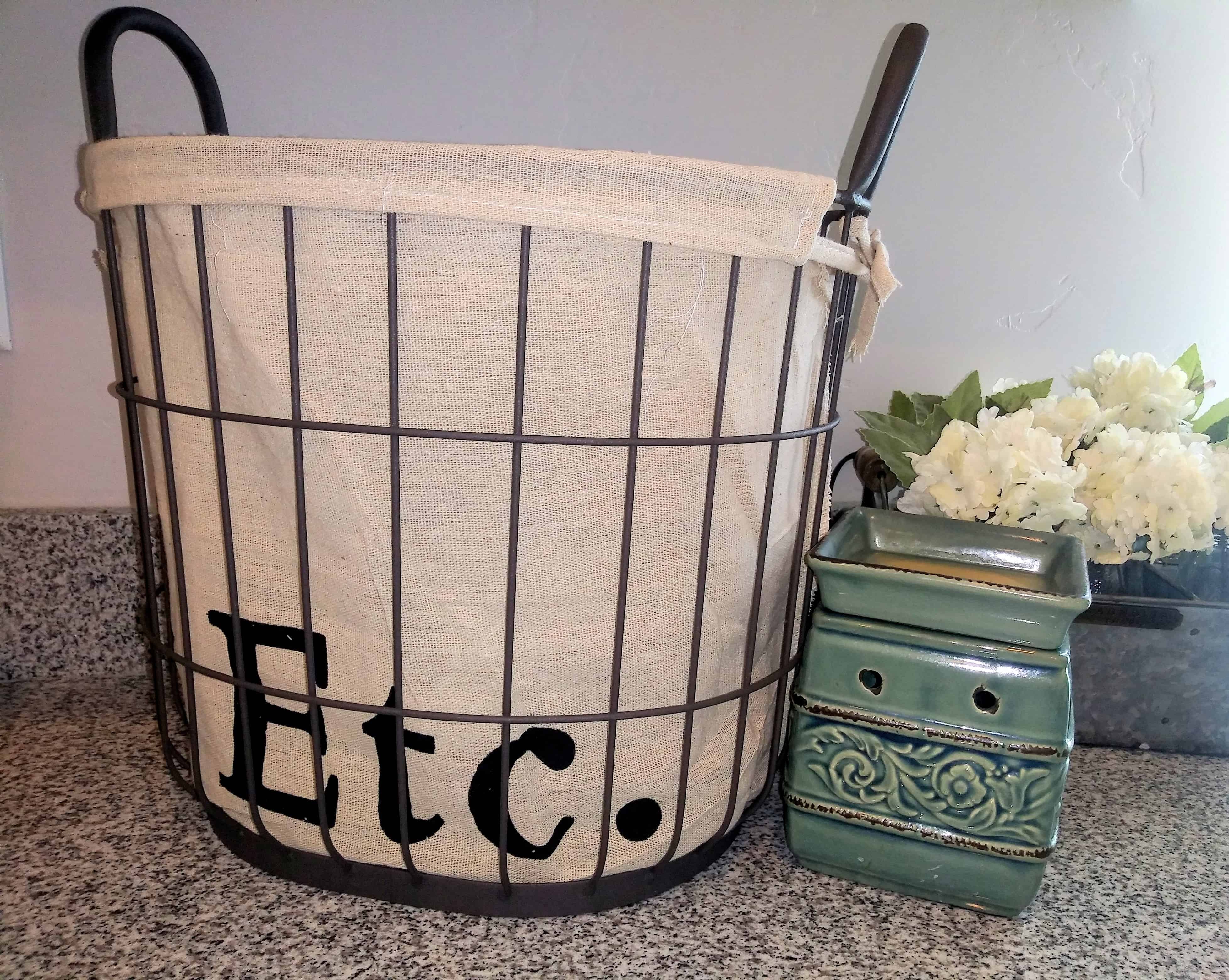 Another new addition to our kitchen is this wire basket I picked up at Hobby Lobby. It is an easy place to collect all the reusable items as we dirty them. Once it starts to get a little full, I just collect whats in there and take them to the wash.
Counter Top Composter
In the kitchen we also added a counter top compost. It makes for an easy place to collect scraps until they can be taken outside. Here's the large double roller one I plan to get next spring if you want to take a peak at what's in this hippie girls cart.
---
How to Create a Low Waste Bathroom
Let's talk low waste bathroom. This is another area where hubby and I have made some changes.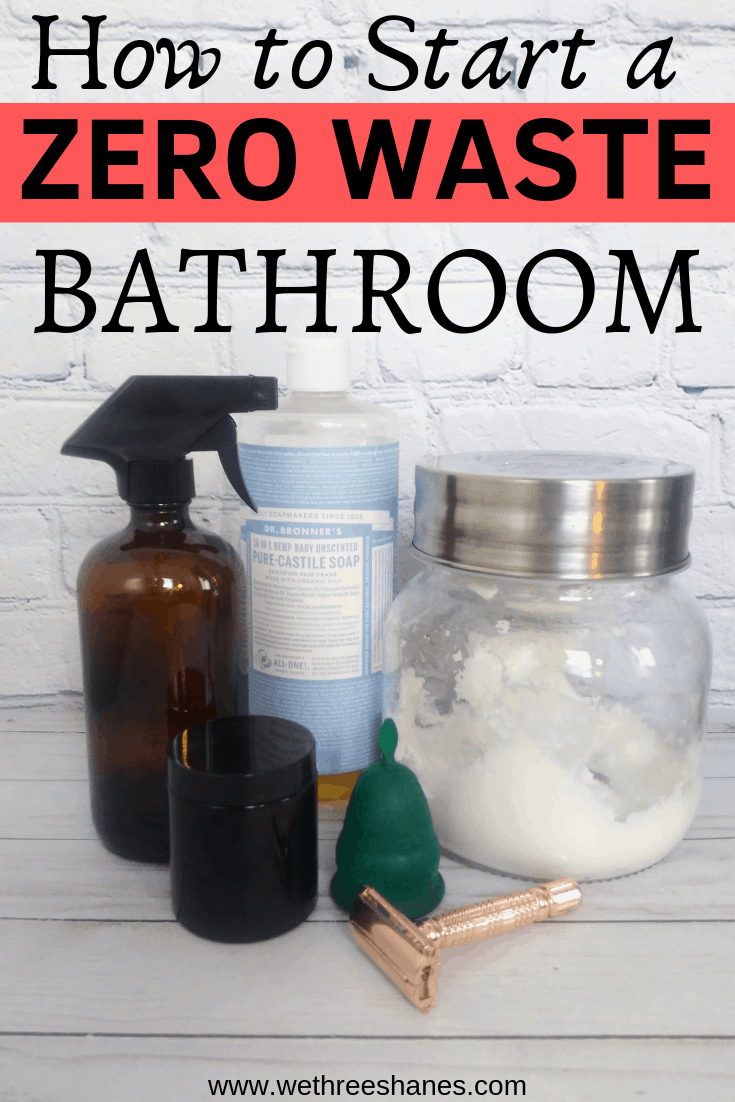 Reusable Menstrual Products
There are many reusable menstrual products out there to choose from. There is something for everyone. Personally, I use a menstrual cup which I have done for over 10 years now! Couldn't imagine going back. I have unusually heavy periods. Not only did a cup save me from having to run to the bathroom every ten minutes (even with a super plus tampon), but it helped with my cramps too.
There are also reusable pads that many women use. I do not. I never liked pads before I went reusable, so they aren't for me. As backup to my cup, I instead use period underwear, I have not been disappointed in their performance.
Switch to Safety Razors
Hubby and I have also switch to safety razors. These aesthetically beautiful razors will not only keep plastic waste out of your trash bin, but they will keep money in your wallet.
Razors have gotten so expensive! With a little practice (because they are metal so sturdier and heavier) safety razors work amazingly. And talk about cheap refills. 100 blades for under $18…that used to get me like 4 of the plastic razor refills.
Homemade Cleaners
In both the bathroom and all around the house, I have started to make my own products. Not only are they safer than the store bought brands, but I can usually make them for cheaper and without the wasted packaging.
If you go to the store and look around, you would believe you need a ton of different cleaning products, I have found that you really need very few. There are some basic ingredients that are very helpful while making your own cleaners. Vinegar and baking soda are two you can get right from the grocery store. I also got this set of glass bottles so I can reuse them over and over again.
The other two bases for making multiple cleaners I would highly recommend are Castile Soap and Sal Suds (both from Dr. Bronner's). These are the best soaps, I have found, to use in cleaning products.
Both are safe for your family, but also marine life and the environment. They have multiple uses listed right on the bottle. We not only make tons of household cleaners out of these, but also use Castile soap to make our foaming hand soap.
To save on plastic and packaging, I usually buy the gallon bottles of Castile Soap (this one is less expansive than Dr. Bronner's but still has great reviews) and Sal Suds. It is more money upfront but they last forever.
---
Creating a Low Waste Home Life
Taking the time to think about needs vs. wants before we purchase something. We do this by going to a store with a plan or list already in mind and try not to add impulse purchases.
We have found that taking a more minimalist approach to our lives is making us have a need for less. For example, once my closet was decluttered and organized, I purchased nicer hangers for my clothes.
I now don't want to add more stuff to it that would take up space and make it less organized…or make it so I would have to buy more hangers or ones that don't match. If I decide I really want something, then I have to give something else up to make the space. It really makes you think if you really need something, or if you're just being impulsive.
Reusable Batteries
More and more products are rechargeable now, so we are using less disposable batteries (and that's a good thing). When we do need a battery we now own AA and AAA batteries that can be recharged. Not only is this keeping batteries that leach toxic chemicals into our soil out of landfills, but this one is a huge money saver. Batteries are expensive, so not having to buy those regularly keeps those shopping cost down.
---
I'm Not Perfect with Zero Waste, but I'm Learning and Growing
I hope these changes that we have made will keep myself and my family on the path of continuing to go more and more Zero Waste, and I hope they inspire you to think how you can make a difference.
I don't know if I will ever make it to producing Zero Waste, but I know I want to do better. I know I want to continue to improve. This earth is too important to me, and our future not too.
If you guys would like some more motivation to keep you going on a slow and steady Zero Waste journey, I have enjoyed my trip down the rabbit hole on YouTube. It keeps me motivated and inspired. I have especially enjoyed the following people that talk about minimalism, zero waste, and healthy living; Sarah Therese, Shelbizleee (does include some swearing), and Madeleine Olivia.
Have you thought about lowering your waste before? How are you going to make changes in your life to implement the 5 R's, and send less waste to landfill? Let us know in the comments.
---
You might also like: