DIY Srunchie Apple Watch Band
Learn how to sew a scrunchie apple watch band out of fabric. Quick, easy, cost effective and cute!
(THIS POST PROBABLY CONTAINS AFFILIATE LINKS. OUR FULL DISCLOSURE POLICY IS LONG & BORING BUT, YOU CAN FIND IT HERE.)
DIY Scrunchie Fabric Band for Apple Watch
Out of all of the fashion trends to resurface from the 90's, who would have thought the scrunchie would be one of them?! I know I didn't but they are everywhere. We already did a post on how to sew your own scrunchie and now we are showing you how to make your own scrunchie apple watch band.
These are cute, simple and can be as big or small as you want them. That is the best part of DIY. You get to customize them however you want. And now a days, during this pandemic we are facing, why not make your scrunchie watch band out of the same fabric as your favorite face mask.
Let's stop talking about it and start making.
---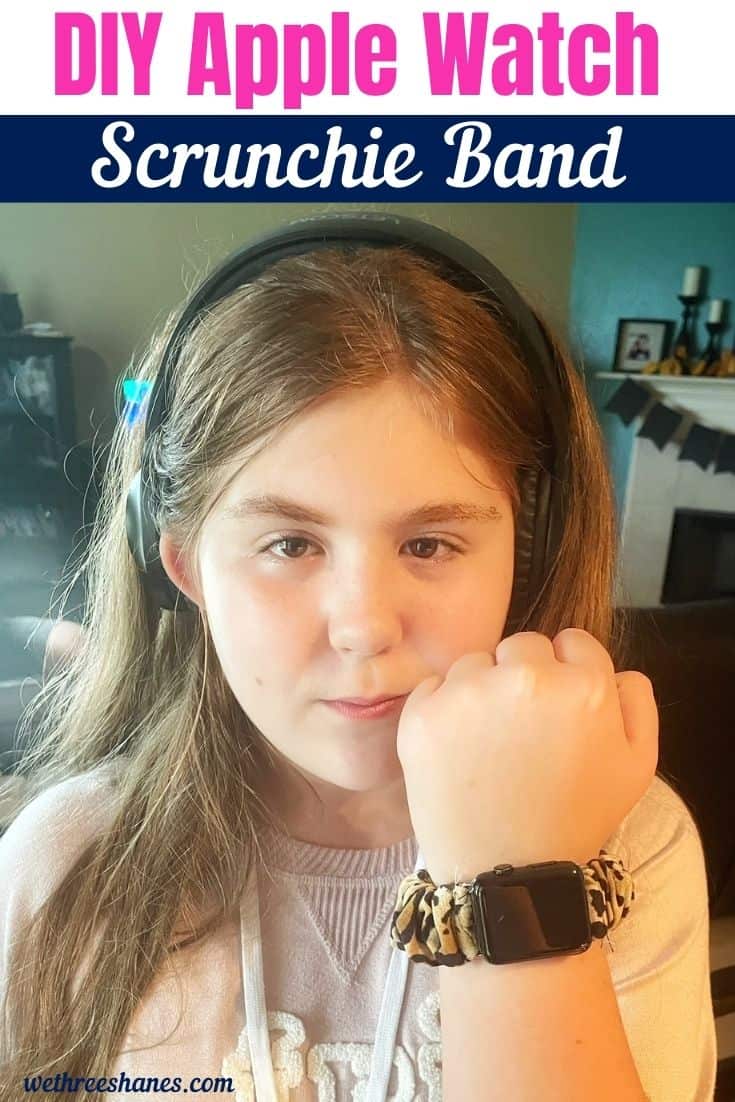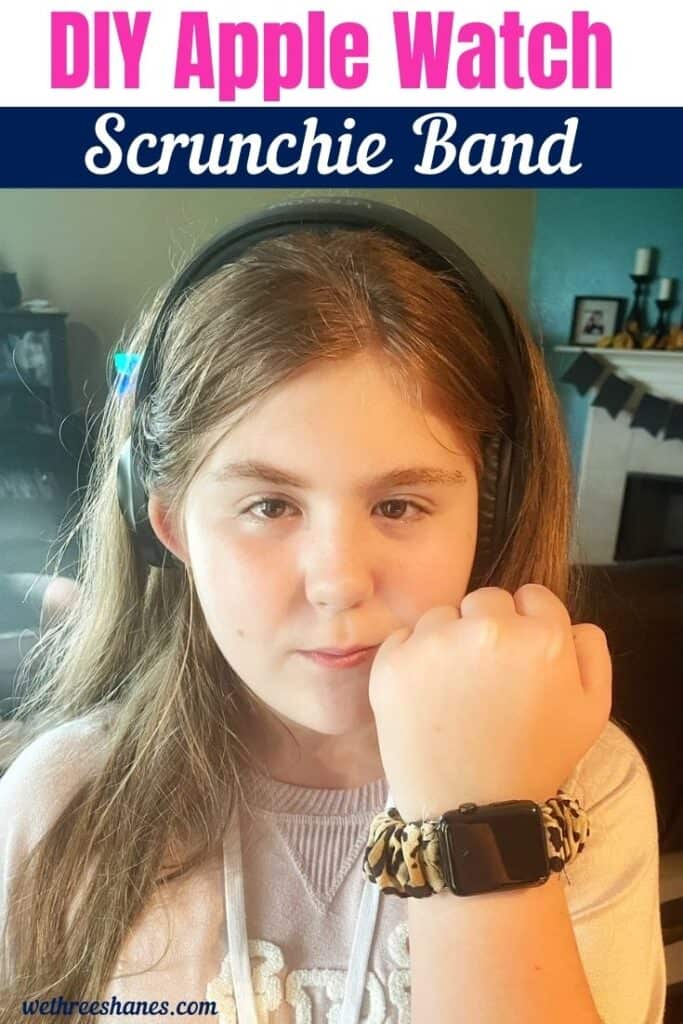 Here's What You Need to Get Started
Sewing Machine
Fabric
Thread
Elastic ( you can use any size you like )
I am going to demonstrate using a medium sized scrunchie. You can make yours skinnier or fatter and everyone's measurements are going to vary depending on the size of your wrist. The scrunchie band I'm making is for my daughter and her wrist was about 6 inches around.
First, you'll need to cut your fabric. I cut my fabric piece at 18 inches long by 4 inches tall.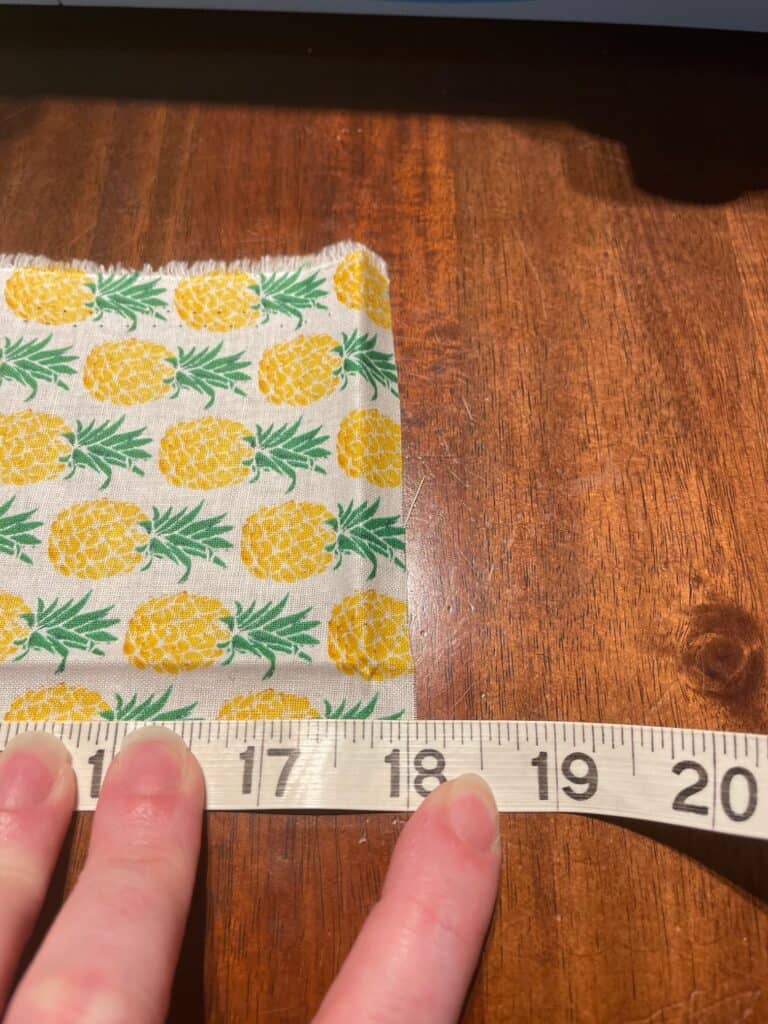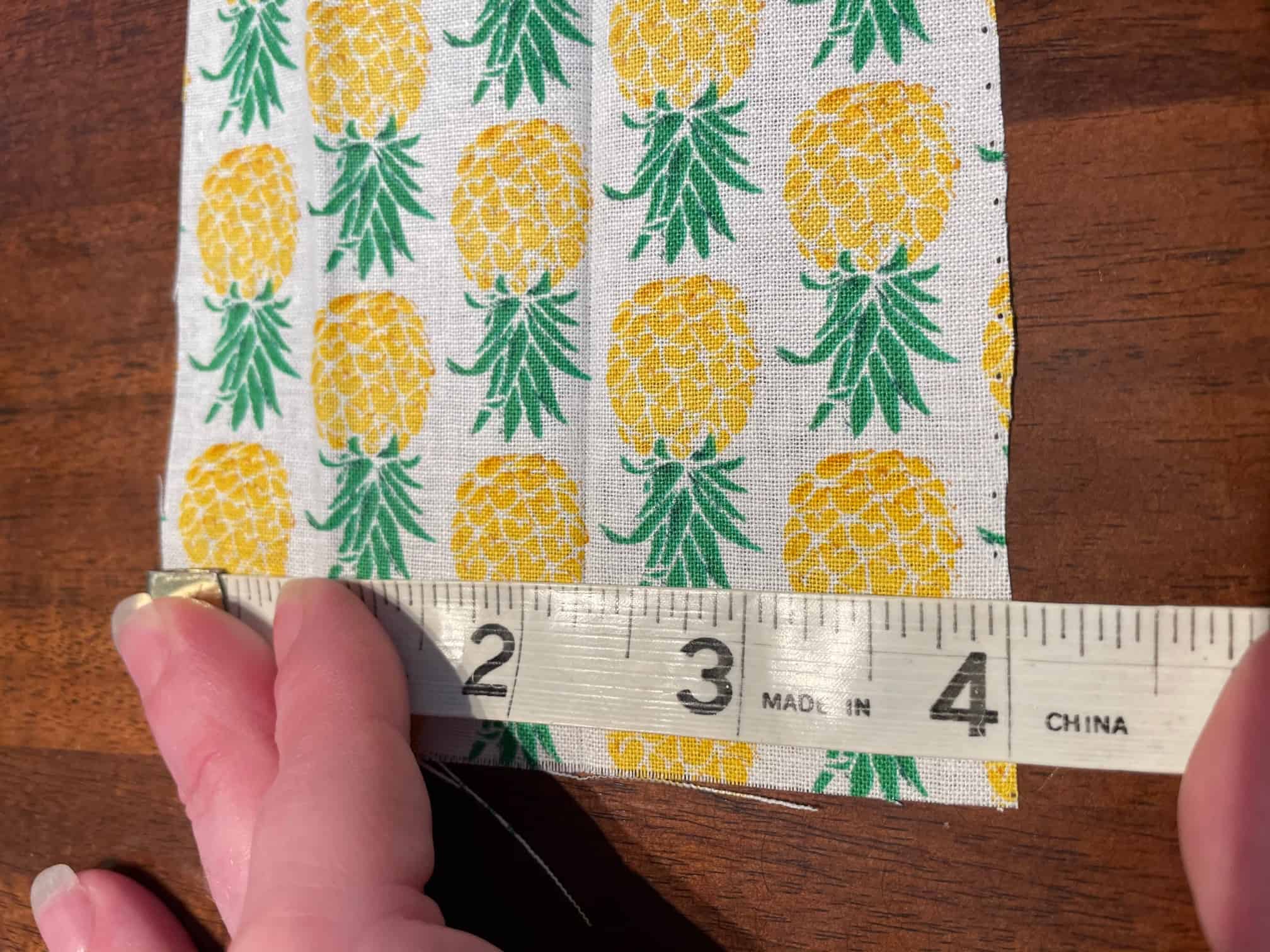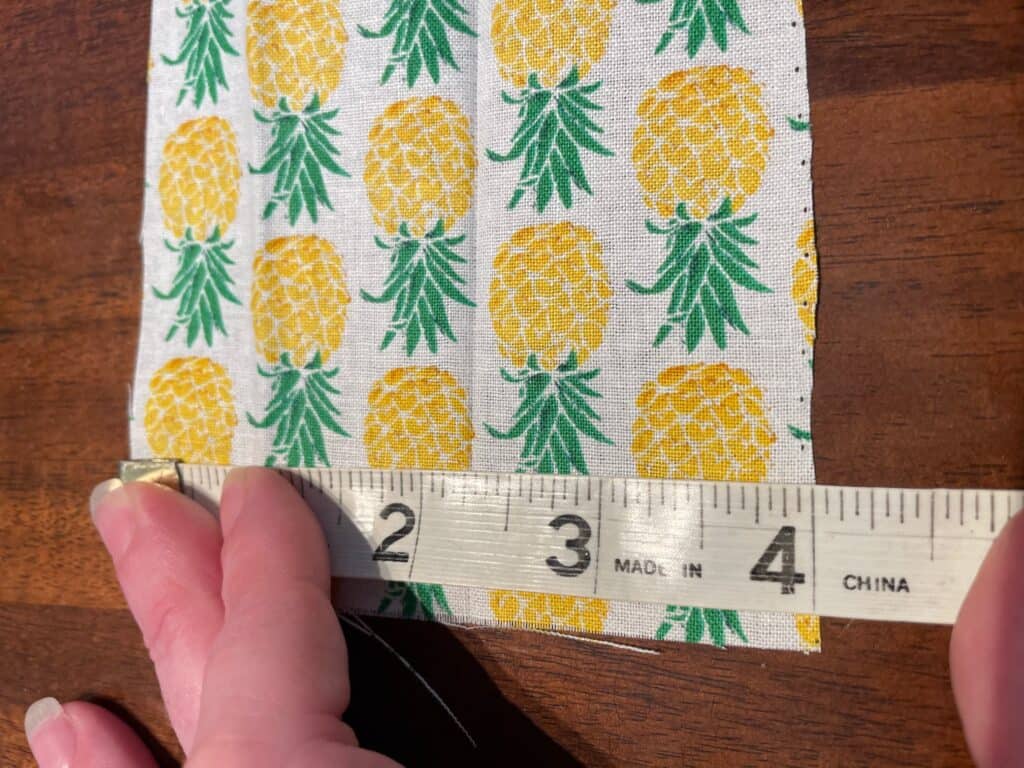 2. Once your fabric is cut out, you need to fold it with the right sides together and sew along the edge forming a long tube. Then, you will need to turn the fabric right side out.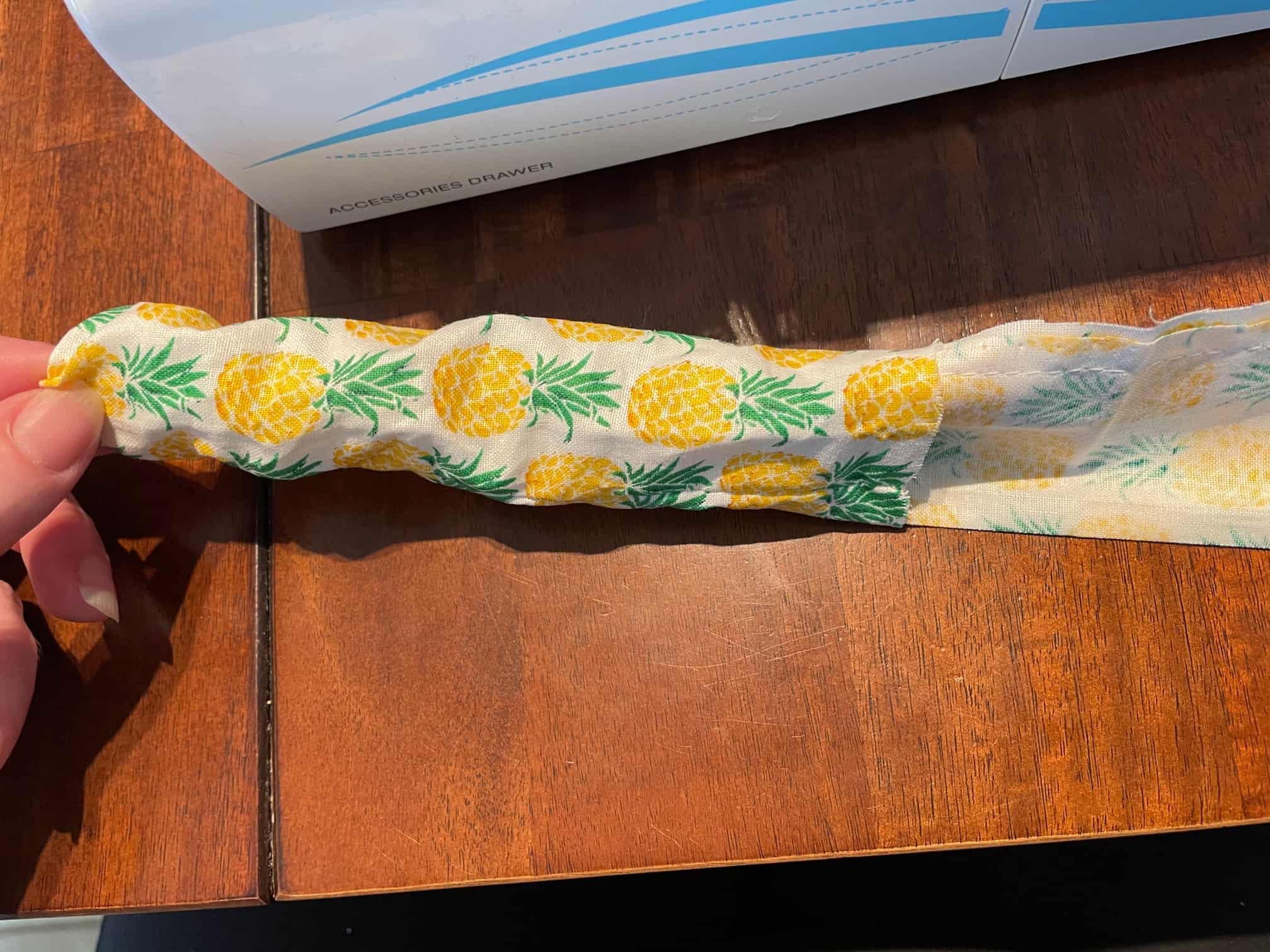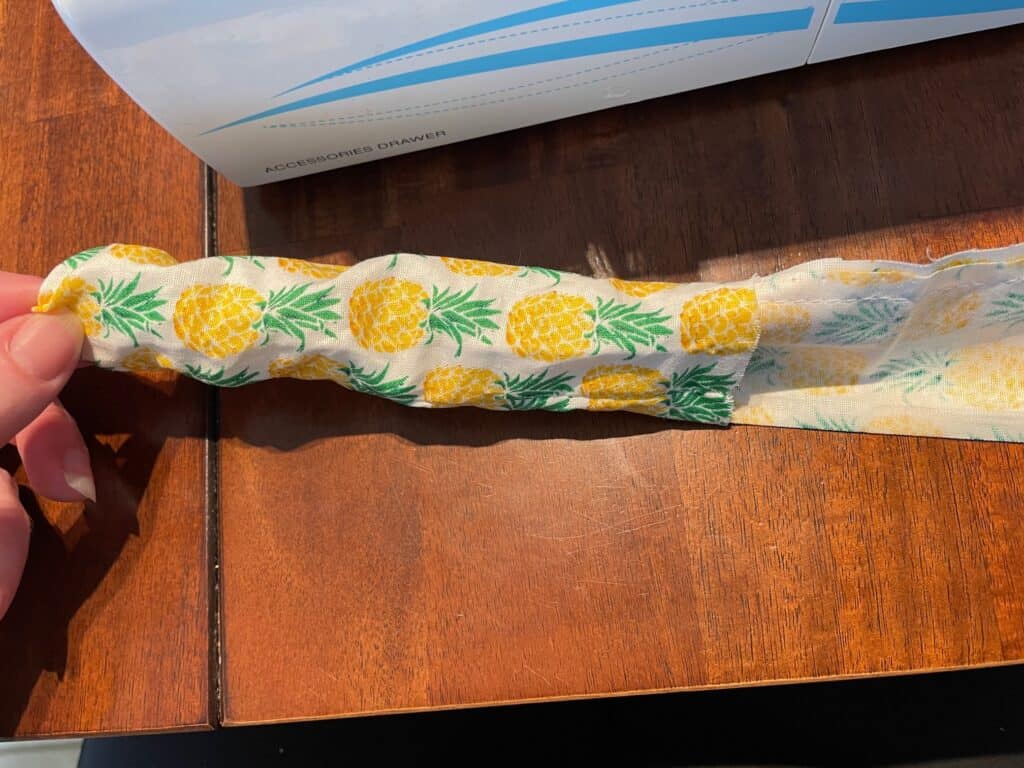 3. Now, you need your elastic. I measured the wrist and cut the elastic the same size. Attach a safety pin to one side of the elastic and then use another safety pin or straight pin to attach the other side of the elastic to the inside of one end of the tube.
Basically, you'll use the safety pin to help feed the elastic through but you want the other end piece pinned in place so it doesn't slip through the tube.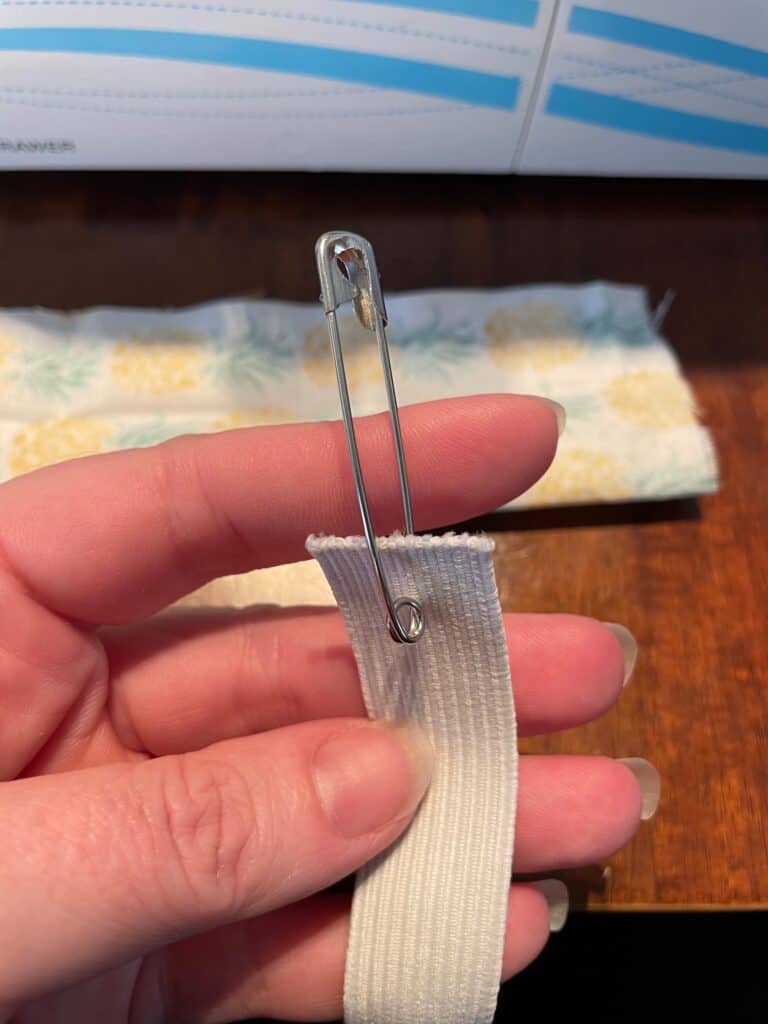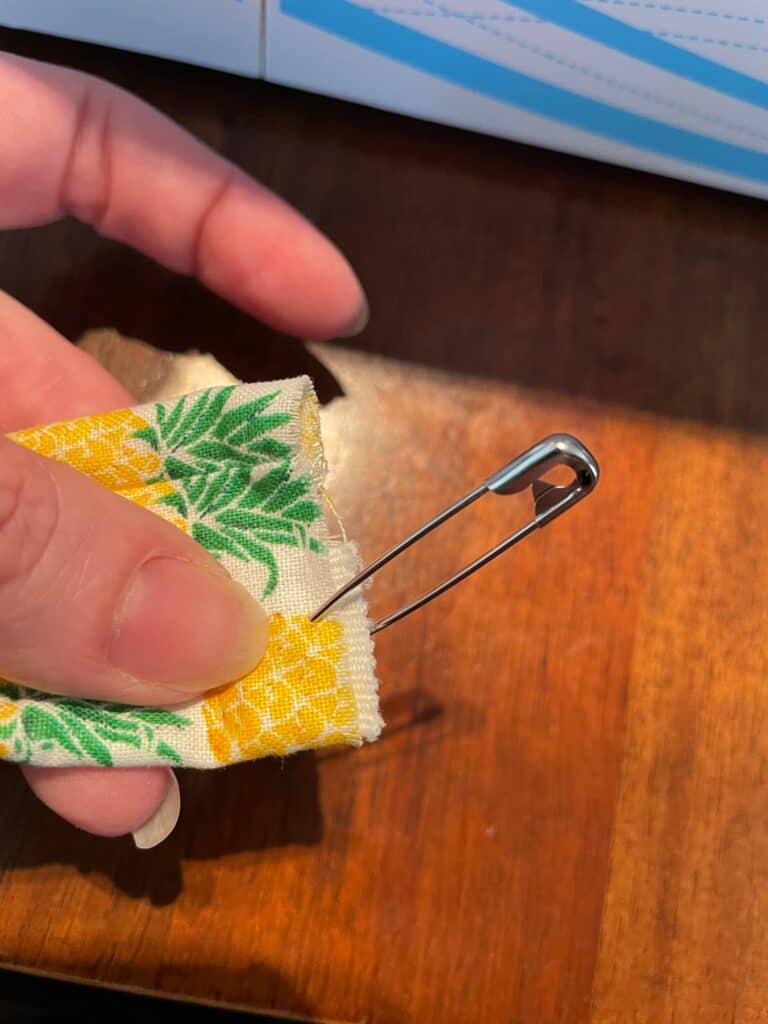 4. Feed the rest of the elastic through the tube and pin that end of elastic to that end of the tube. Then, sew both of these into place so they do not move and can remove the safety pin.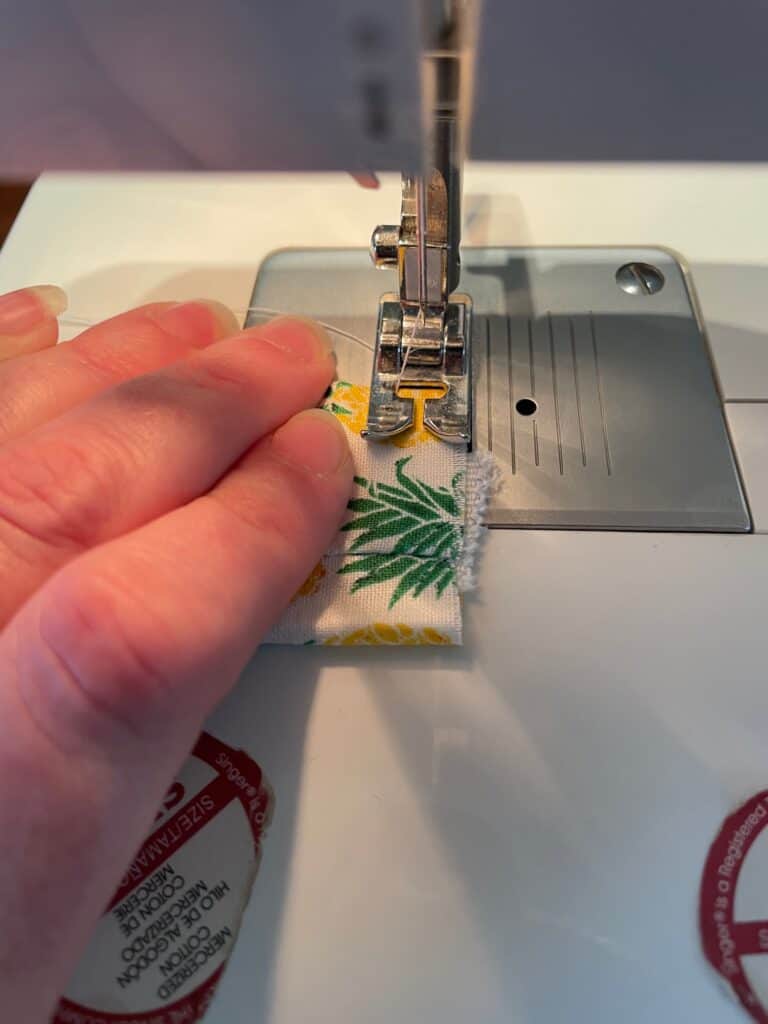 5. We are so close to being done! You want to grab your watch band connector and feed your end through to the other side. I then took both sides and folded them in, and then folded the top down. We want to hide the frayed edges. We have to fold down the edge one more time and over the metal connector and sew that down to secure it to the connector.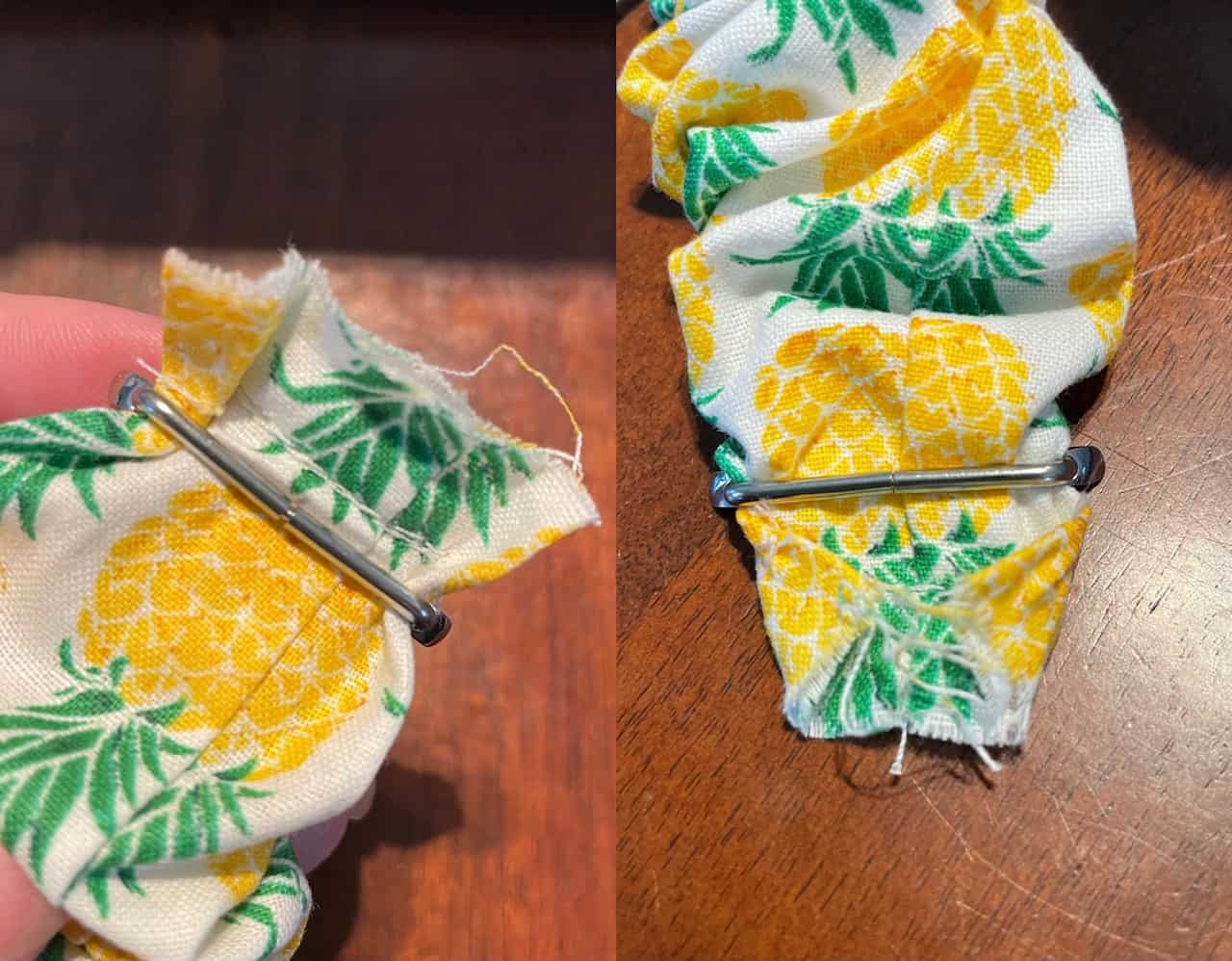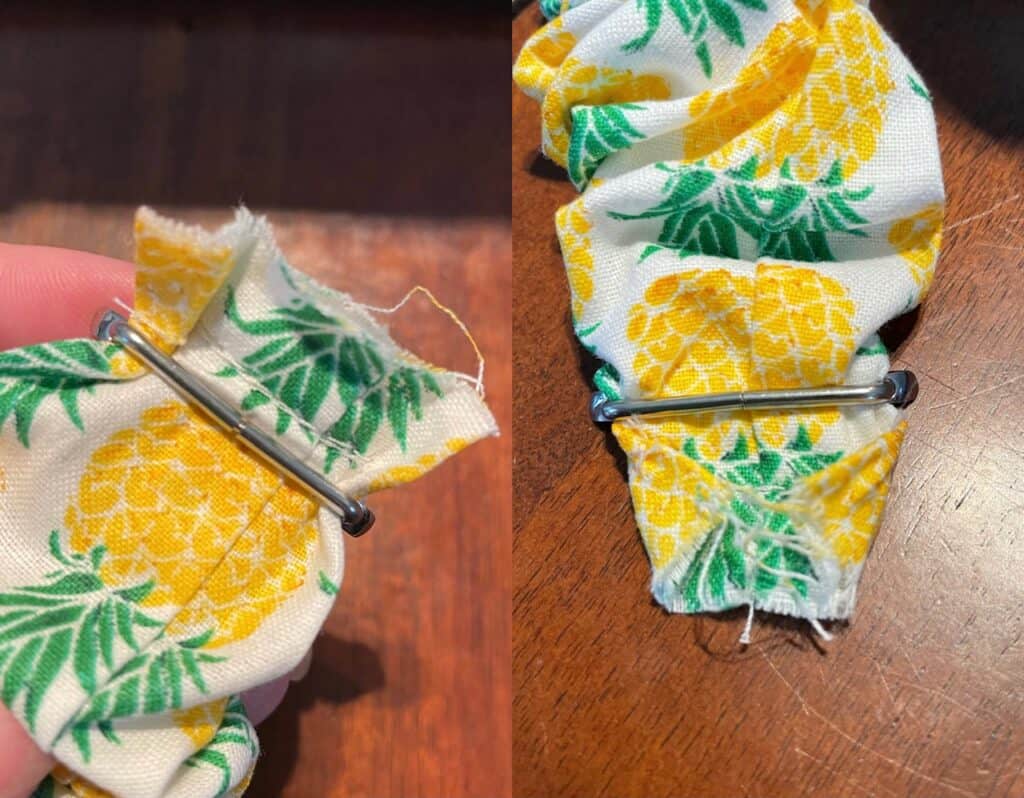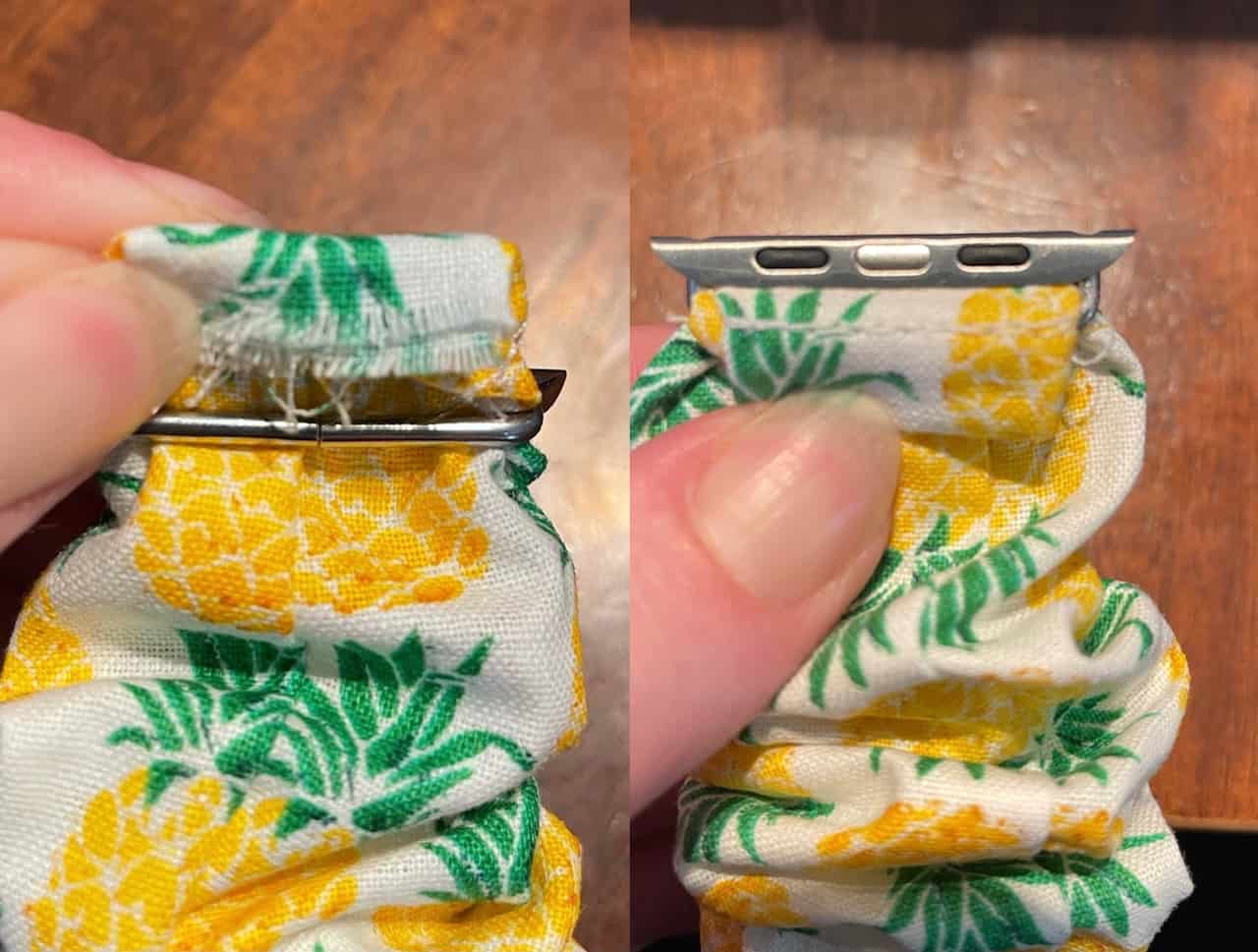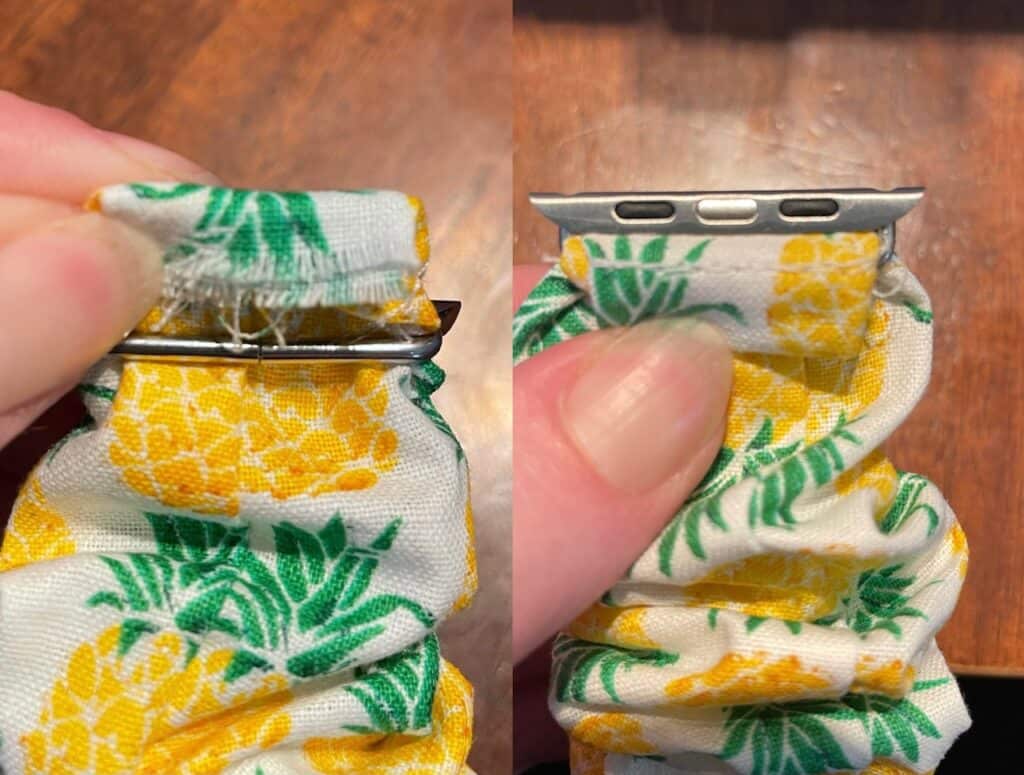 Do this to both ends and you are done! Ta-da! What do you think?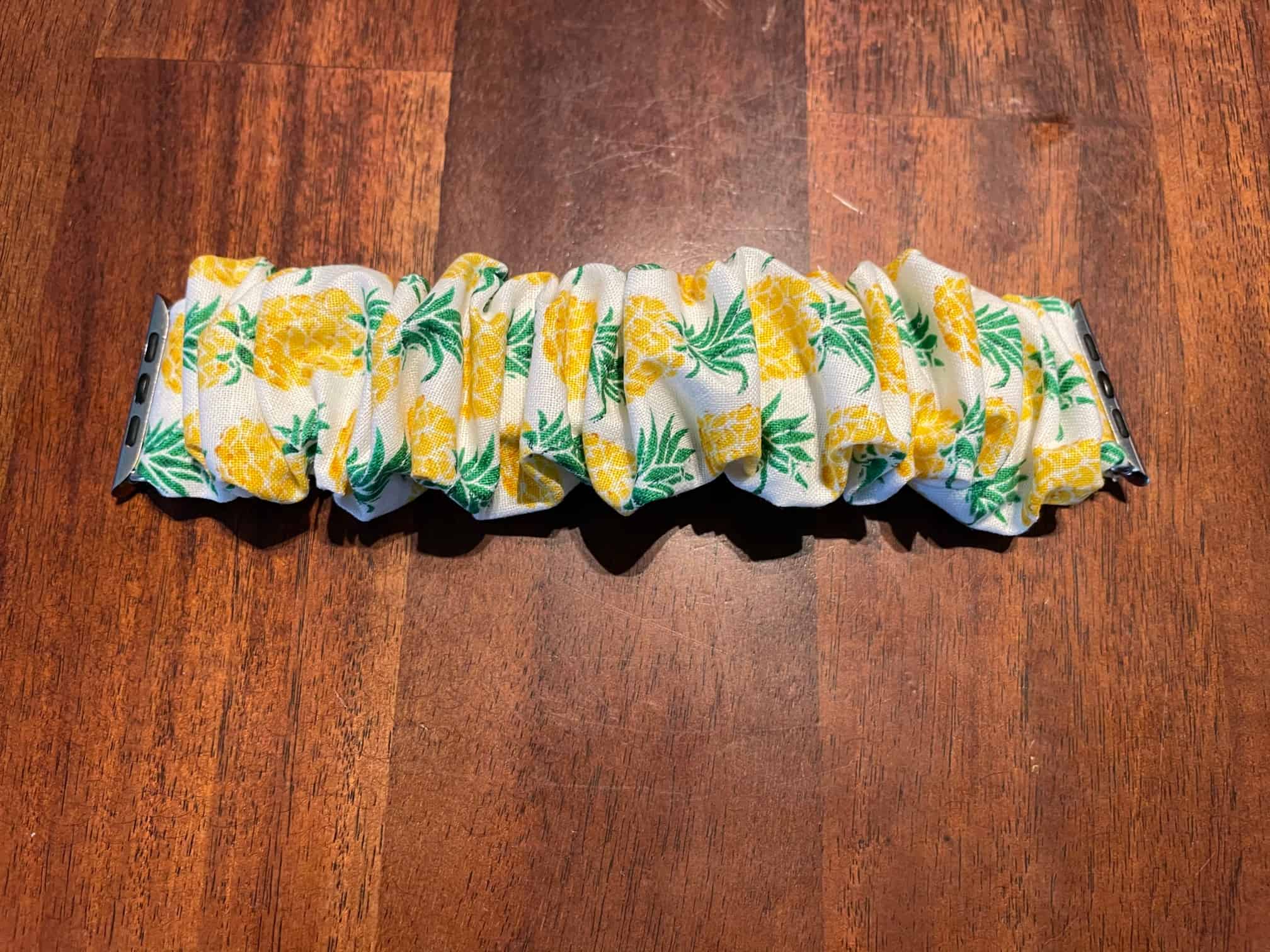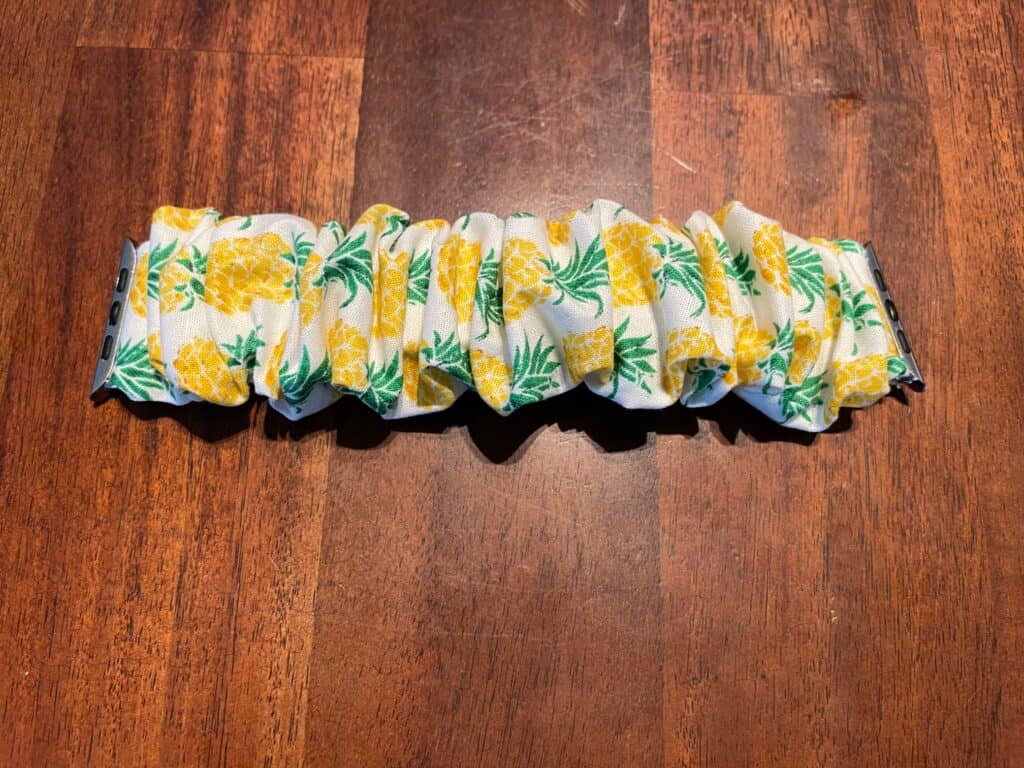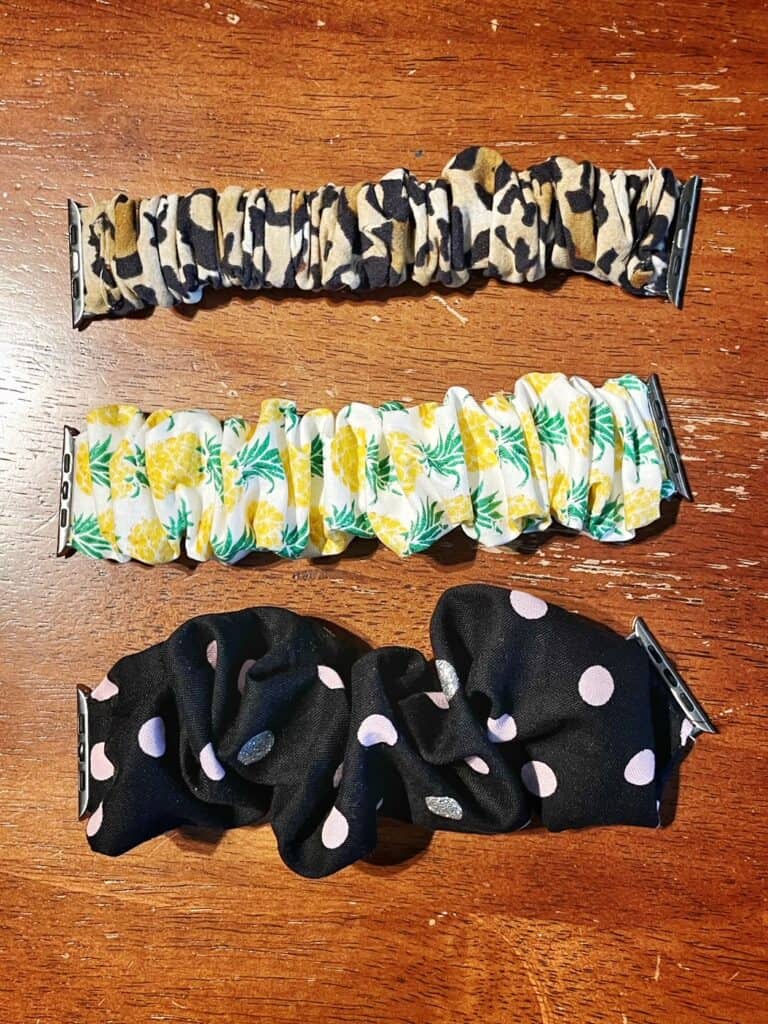 Tips for Making Your Own Apple Watch Scrunchie Band
Here's a couple of tips to think about before you make your own Apple watch scrunchie band.
The first two bands in the picture I made using 3/4 inch elastic. I like that because it gives it a cleaner look. The third band I made with 1/4 inch elastic and it looks way more like a big scrunchie. It's really up to you which look you prefer or maybe even just what supplies you already have on hand.
The cheetah material, I used to make an apple watch band and several face masks, is from a 2XL, super soft, $3 tank top from Walmart that I never wear. It is the perfect softness for being on your wrist or face all day.
So don't forget about repurposing! When a shirt I love gets a hole or a stain and just isn't wearable any more, sometimes I just cut it into strips of fabric to use for projects just like this.
---
Apple Watch DIY Scrunchie Band
If you buy these pre-made they are any where from $10 to $40 depending on where you get them. I bought a 4 pack of the watch connectors for $15 and used fabric I already had laying around. So, I got 4 watch bands for only $15 dollars. Not bad!
Not to mention the fact that I got to customize them however I wanted. Color, size, shape. You name it. Just remember when ordering your watch band connectors, that different watches have different sizes. Make sure you order the right size for your exact watch.
You won't believe how quick and easy it is to make these DIY scrunchie Apple watch bands. Each one only took about 15 minutes to make, start to finish. With Christmas coming up, these would make a great DIY, budget-friendly gift.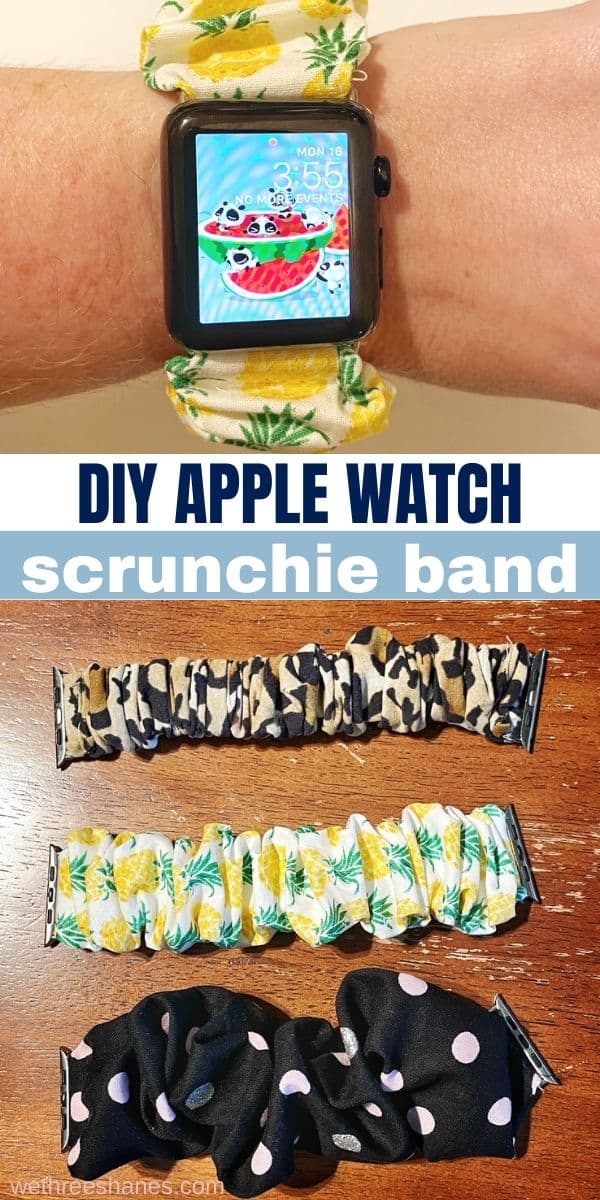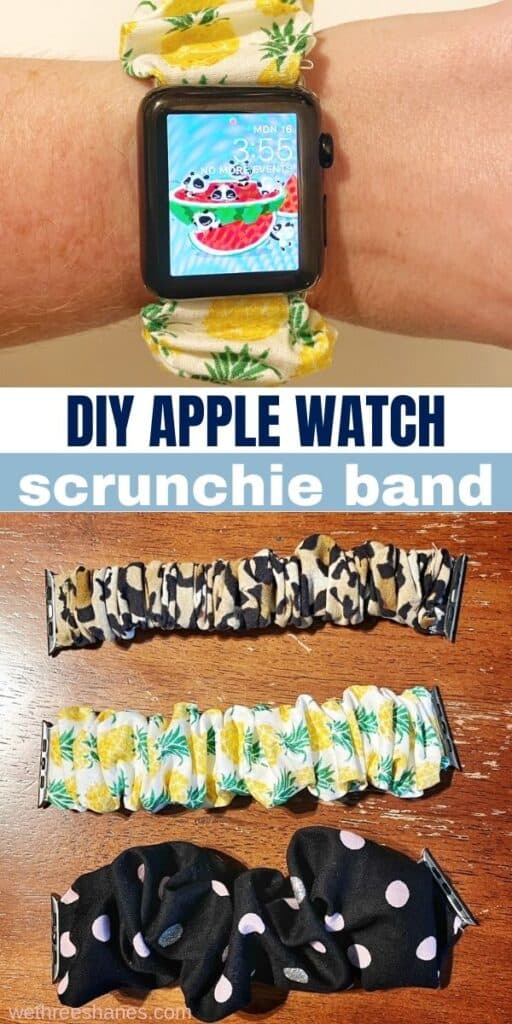 If you make yourself a scrunchie watch band we would love to hear about it in the comments.
---
You Might Also Like: