Our Favorite Black Friday Deals
Here's a quick look at our favorite Black Friday deals you don't want to miss!
(THIS POST PROBABLY CONTAINS AFFILIATE LINKS. OUR FULL DISCLOSURE POLICY IS LONG & BORING BUT, YOU CAN FIND IT HERE.)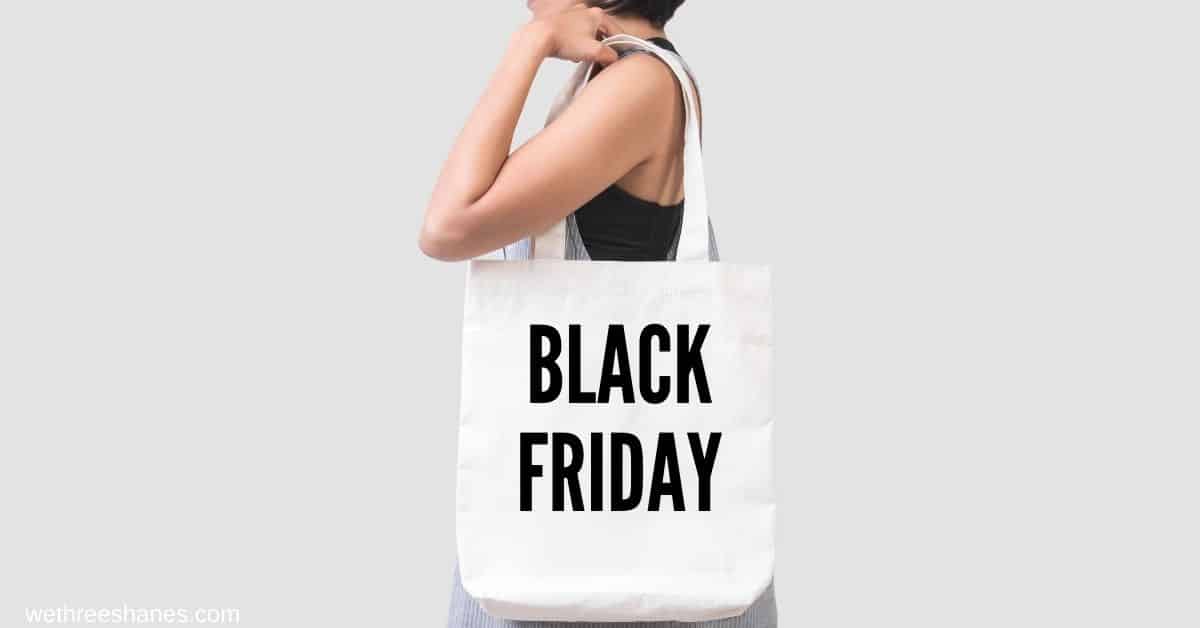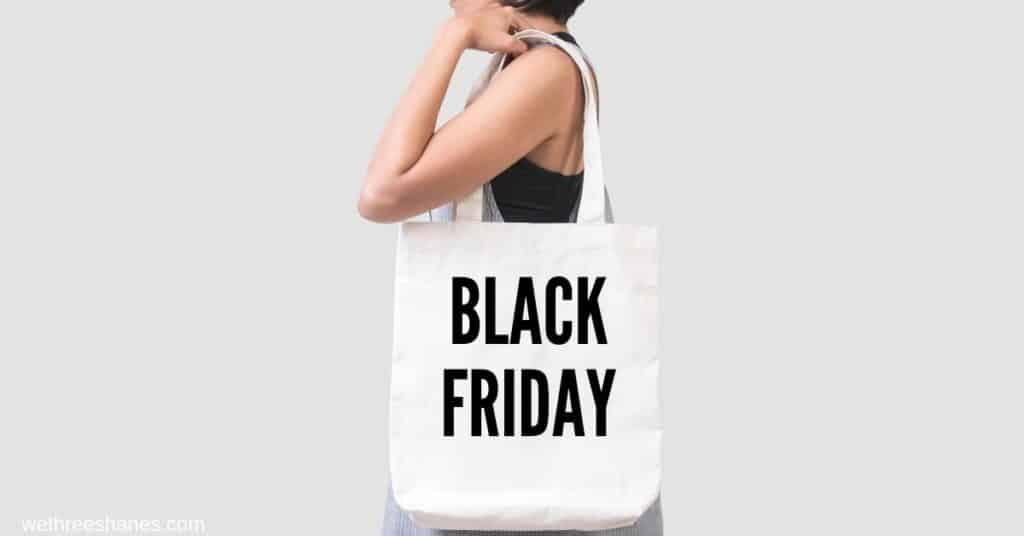 Our Favorite Black Friday Deals
We all know there are some amazing deals you can score on Black Friday. I'm not a huge fan of crowding in stores for deals so I really only ever shop Amazon on Black Friday.
I'm not going to throw out a bunch of random deals here. These are deals that I have my eye on and things that you'd find in a post on our blog. These deals are all available right now! Check back through out the week, especially on Friday, because we'll be updating the deals as more of them come out!
---
Tips for Getting the Best Deals
Before I start listing the best deals, there are a couple of things you can do to make your Black Friday go as smooth as possible.
My guess is that if you're looking at Black Friday Amazon deals then you're most likely already a Prime member. If not, then you can sign up now and get a 30-day FREE trial. If you're a student then make sure to take advantage of student Prime which gets you additional savings.
Check out Upcoming Deals and if there is something you really like then place it in your cart. Things run out fast so having it in your cart gets it bought faster. Then set an alarm on your phone so you can hop on Amazon right before the deal starts so you can be quick to buy. There are new deals every day so check back often.
Jump on the waitlist if you don't get the deal. It gives you a great chance at still getting the deal and you don't loose anything by trying.
Don't want to scroll through pages of deals to see if they have something you're hoping to score at a discounted price? Type what you're looking for in the search bar. Once it comes up, check the Black Friday deals box on the left side and all Black Friday deals for that subject will come up. This is how I find the best deals for organization stuff for the home.
---
Organization
---
Kitchen
Instant Pots, Blenders, Air Friers and Mixers are always great deals to grab on Black Friday. The best deals can always be found on Black Friday but Instant Pot has some great early deals going on.
---
Cleaning
---
Sustainable Living
We share a lot about sustainable living here on We Three Shanes. Swapping to reusable items can be expensive at first but saves you money (and the planet) in the end.
---
STEAM Gift Ideas for Kids
I love STEM and STEAM gifts for kids. If a kid can learn and play at the same time then I say go for it!
---
And in a category all by itself is the 23andMe Health + Ancestry Service: Personal Genetic DNA Test. This is a popular Black Friday deal every year. We bought some last year and I honestly think it's a really cool thing to do so if you've ever been curios about these DNA test, now's the time to buy.
---
I do want to mention one other Black Friday deal that's going on right now that is not found on Amazon. The new Always Pan has been really big this year and Kristy has a review post coming out next week. However, their Black Friday sale is going on now. So, here are a couple of pros and cons on the Always Pan incase you have had your eye on it and want to buy while it's on sale.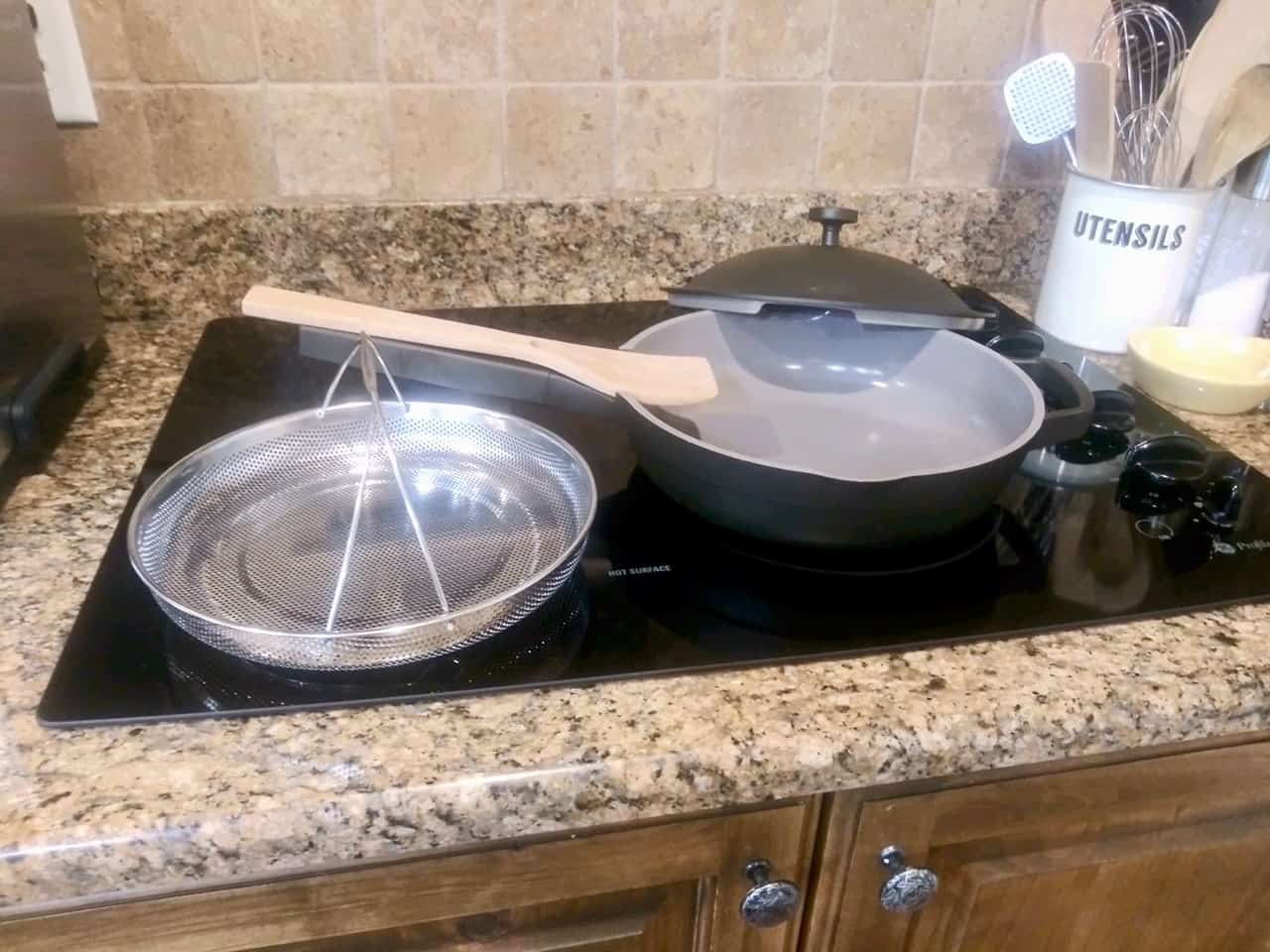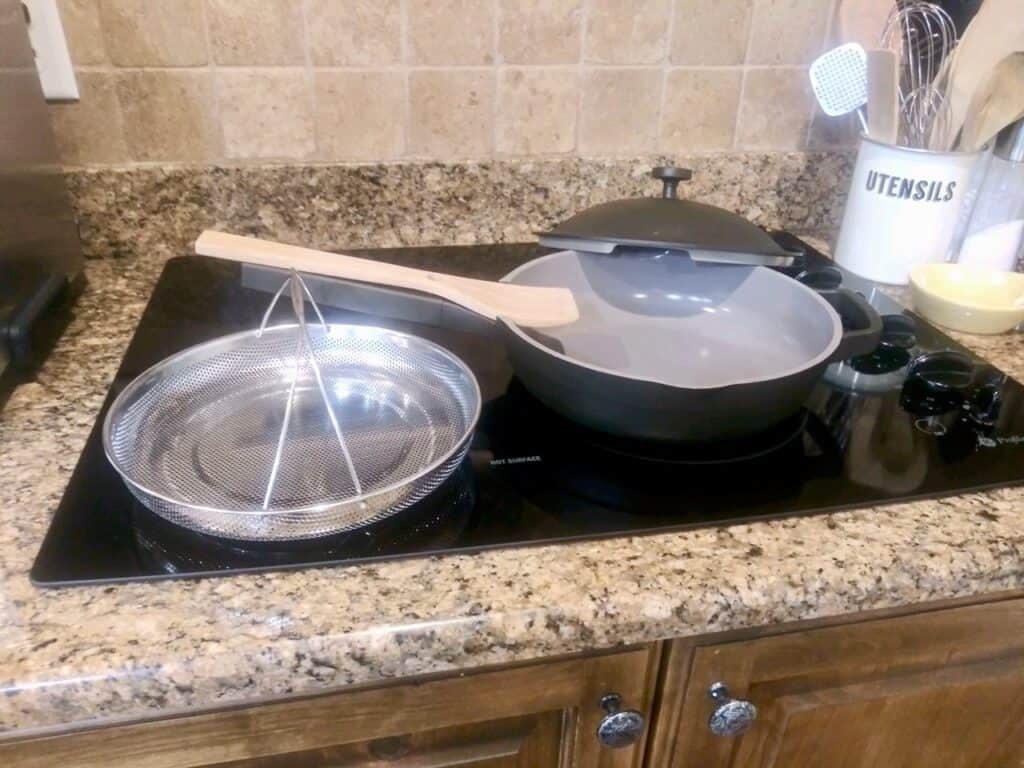 Pros:
Non-stick is AMAZING! You really don't need butter or oil for stuff to come right off. But, if you want butter for flavor, you can use it without damaging the pan.
Comes with a steamer that can double as a small colander for washing your greens.
Has lip to seal in heat when you want, but strains easily with the spout for no mess.
Built in spoon rest for wooden spoon is awesome. Food that comes off the spoon goes right back into the pan which mean no mess on the counter or a spoon rest to wash.
Has a similar feel and even heating to cast iron, but is lighter.
Has a soft touch grip on handle that keeps the handle from getting hot.
Cons:
Soft grip handle and amazing non-stick means it can't go from stove top to oven. It's not oven safe.
The price is HIGH but the pan is meant to replace all your pans so if you compare it to the cost of a set of pans then it's comparable. Plus, if you take advantage of the Black Friday deal then you save $50.
We are not affiliates of the Always Pan so we don't earn any money if you buy through our link.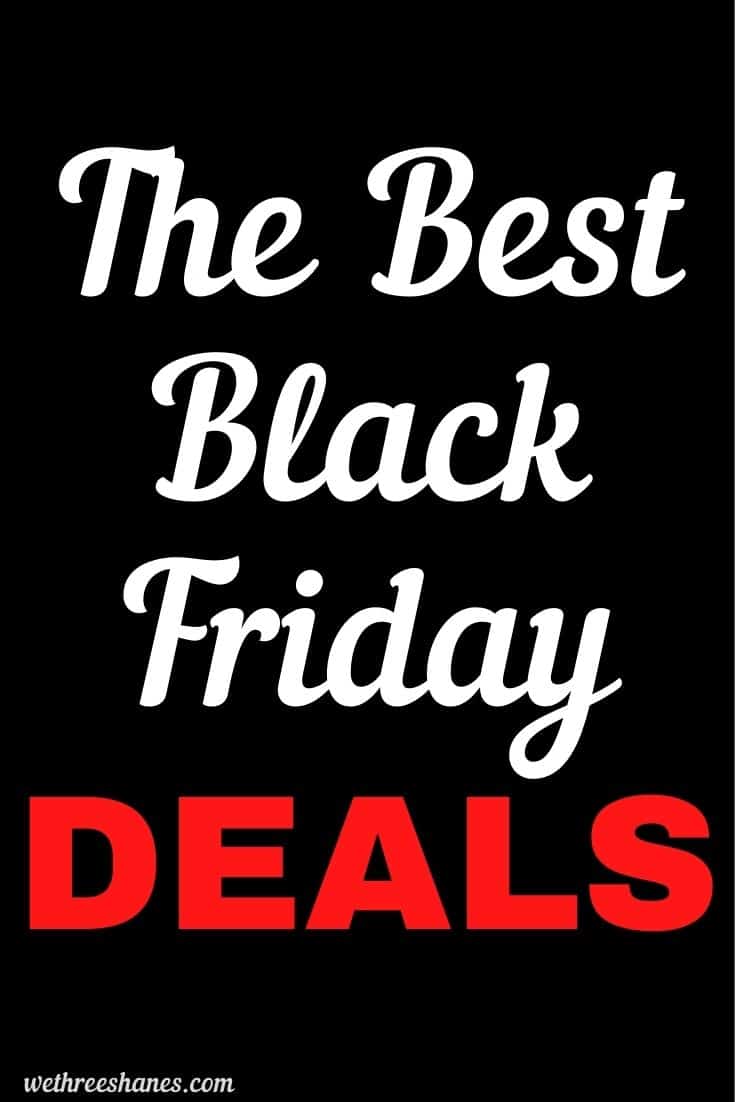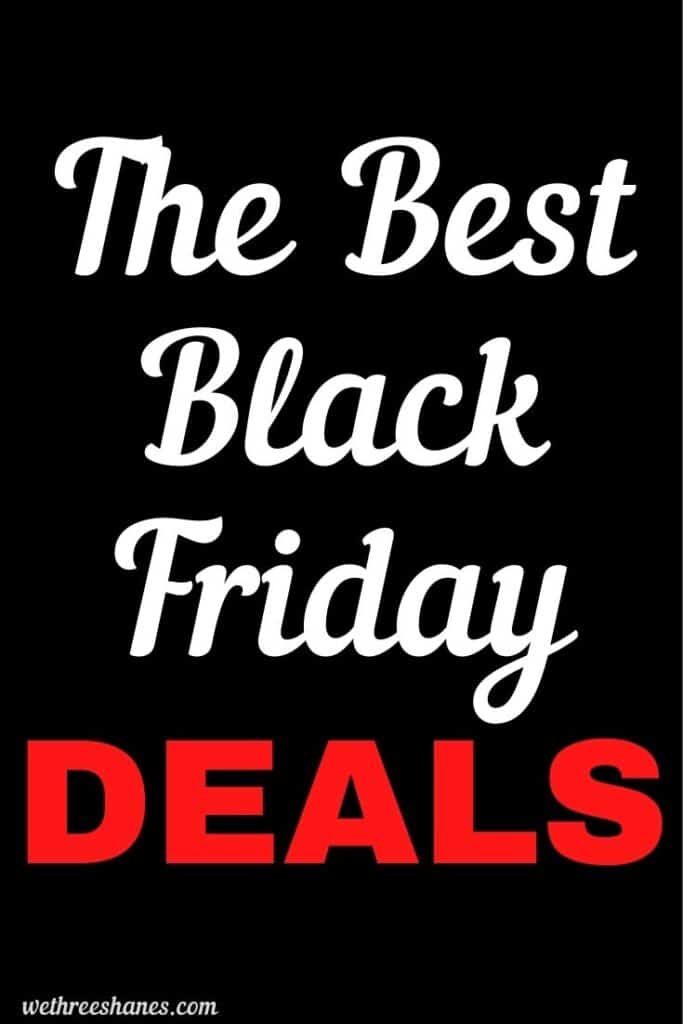 Don't forget, we'll be updating the list as more Black Friday deals come out so make sure to check back through out the week.
What Black Friday Deals are you most excited for?
---
You Might Also Like:
---