Easy Craft Using Dollar Store Candles
Learn how to make interchangeable, decorative covers for dollar store candles. You can make them for any reason or season with these easy instructions, dollar store candles, and a few craft supplies.
(THIS POST PROBABLY CONTAINS AFFILIATE LINKS. OUR FULL DISCLOSURE POLICY IS LONG & BORING BUT, YOU CAN FIND IT HERE.)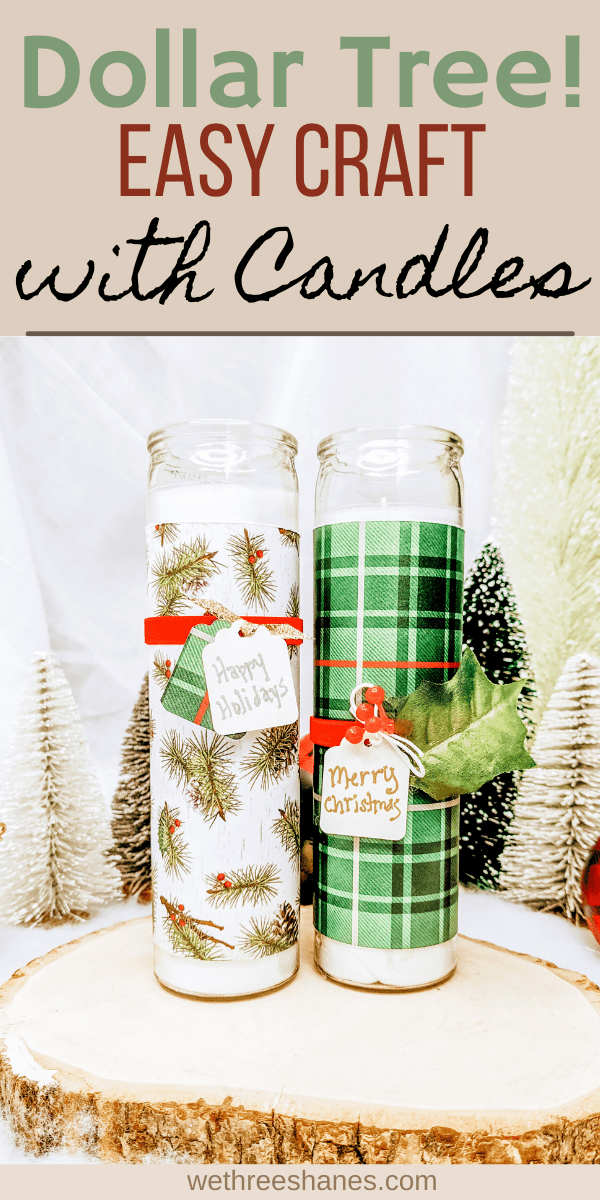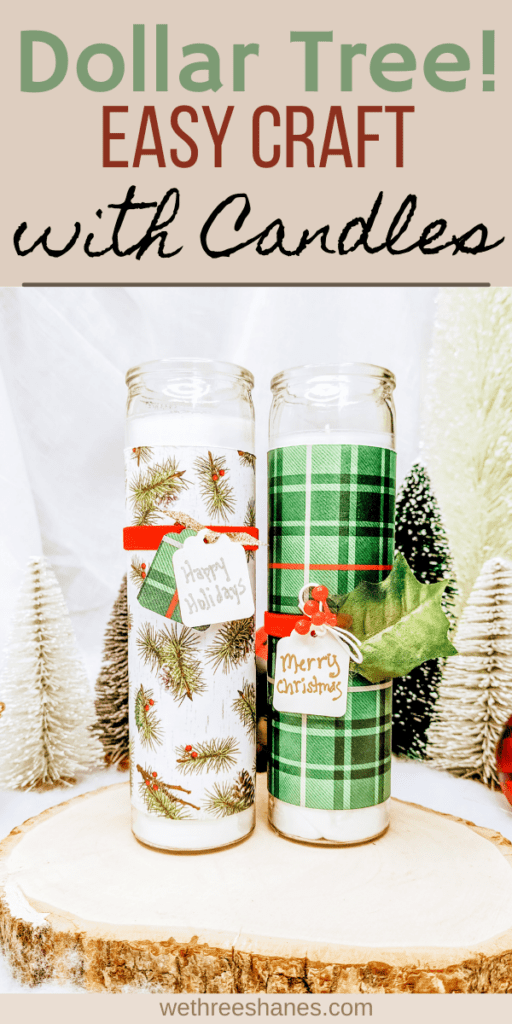 Affordable Decor Made with Dollar Store Candles
Dollar store candles are great. They are tall, and sturdy with lots of burn time. They are great to have for your emergency storage. So wouldn't it be great if while you already had them on hand, you could use them for decor too?
With this quick, easy, affordable craft you can make cute covers for your candles for every season or holiday. And that doesn't mean you have to have candles for every season, because these covers slip right off and can be changed with ease. Making this the perfect craft/decor for someone trying to be more minimalist.
And not only is this candle craft great to use in your own home, but you can use this craft to make affordable gifts too!
---
Supplies You Will Need For Your Candle Covers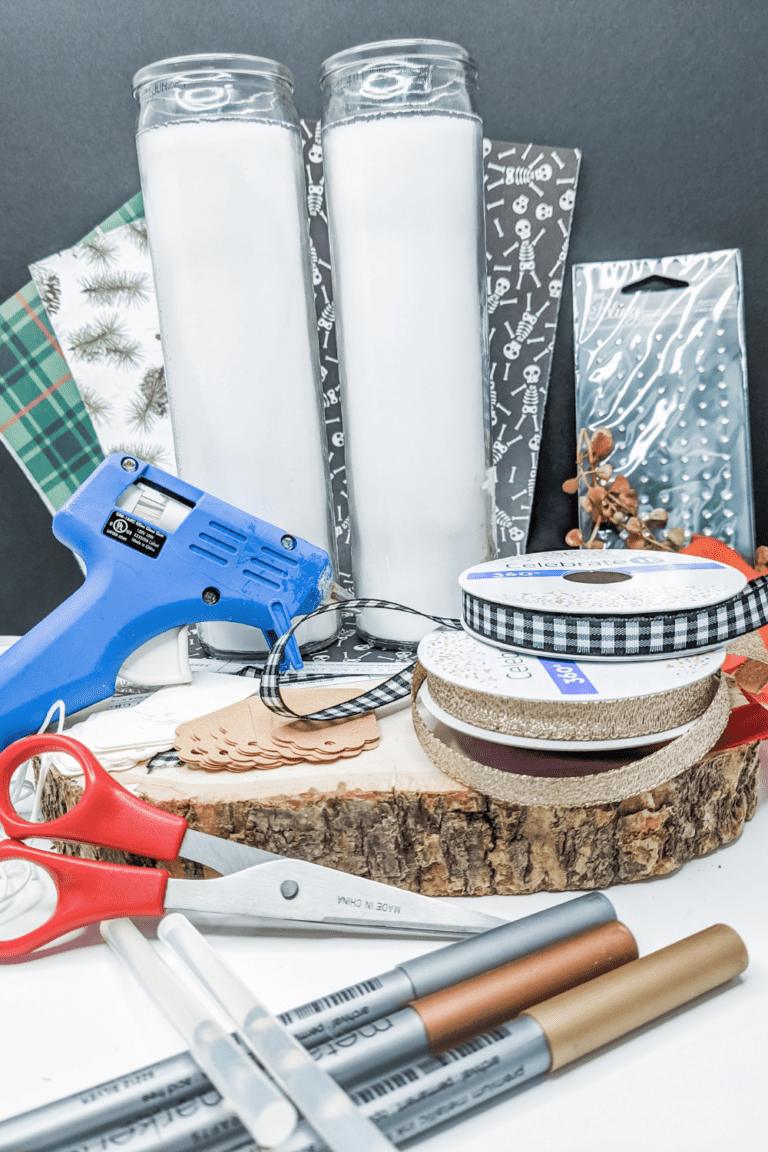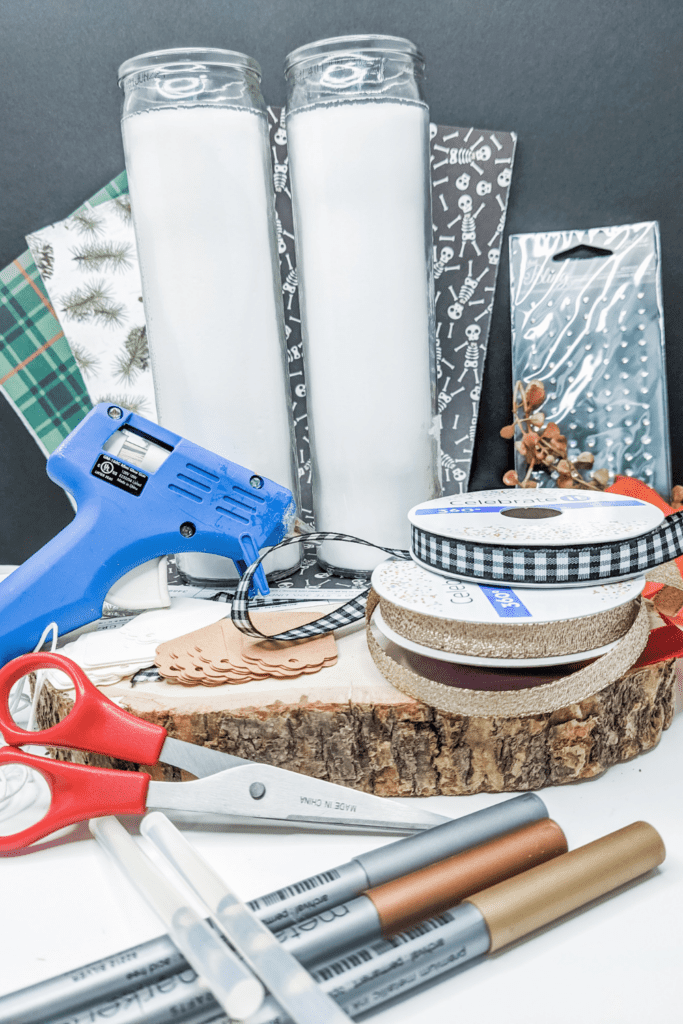 Once you have your Dollar Store Candles, you will only need a few things to make these cute candle covers.
Dollar Store Pillar Candles in Glass
A glue gun (I personally like the mini glue guns and sticks when crafting, they are just easier to use in my opinion. I use a glue gun like this.)
Glue Gun Sticks (make sure to get the size sticks that match your gun)
Scissors (for cutting your craft paper, ribbon, or accessories)
Craft paper (I like the thicker paper often used for scrapbooking, it is easier to work with and comes in themes.)
Ribbon (I used the kind from the Dollar Store to show you what is possible with the lowest budget, but you are of course free to get larger ribbon if you like that look.)
Tags (I like to use these to write phrases for the holiday, or to address them as gifts.)
String or Raffia (to attach tags)
Pens or Markers (to write on tags, I like these pens because of their fine tips, and these markers because they are metallic)
Any other accessories you want to add to customize your candle.
Accessories are where you can have some extra fun with these candles. You can add flowers, foliage, stickers, mini bells, plastic pieces (like the plastic spider I added to the Halloween example), really anything you would like that is small enough to glue on.
---
How to Make Covers for Your Dollar Store Candles
Step 1 – Cut your paper to the size you want for your candle.
Step 2 – Wrap your paper around your candle and use your glue gun to glue the edge of the paper. Make sure when you are pressing the paper together that you do this carefully so you don't burn your fingers on the hot glue!
You want to stick the paper to itself, not to the candle. This way you can remove it later to change to a different cover.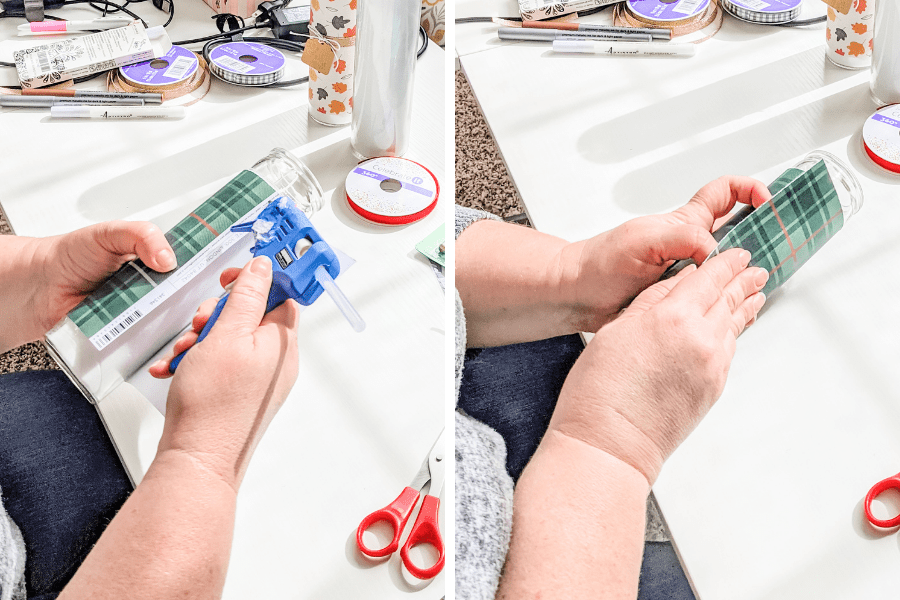 Step 3 – Glue down any edge that isn't flat. This will make sure your paper stays glued together, and that you have a nice round circle. Carefully press down making sure not to burn your fingers.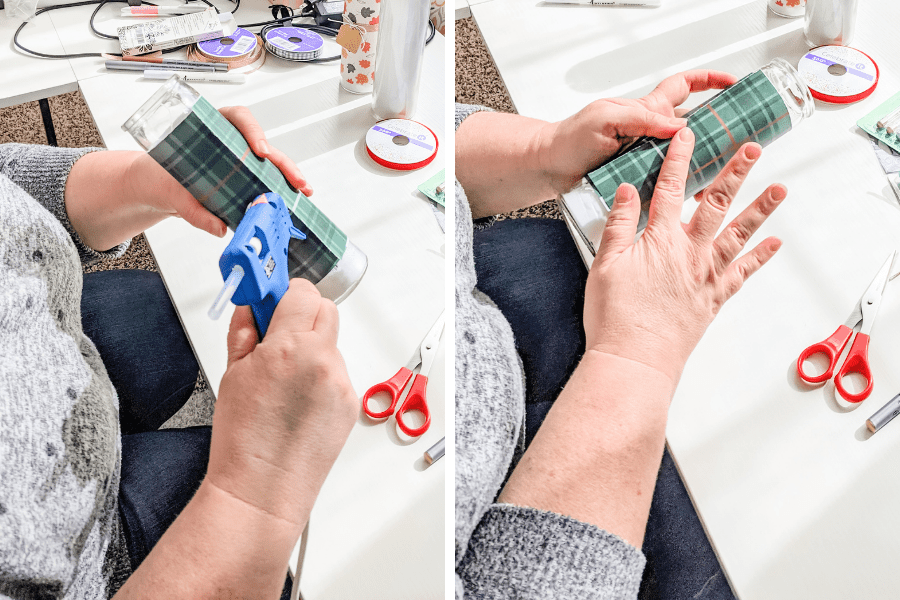 Step 4 – Measure your ribbon, cut it to size, and glue it to itself. Then once it is glued to itself, you can secure it with glue to the part of your candle cover where you want it to sit.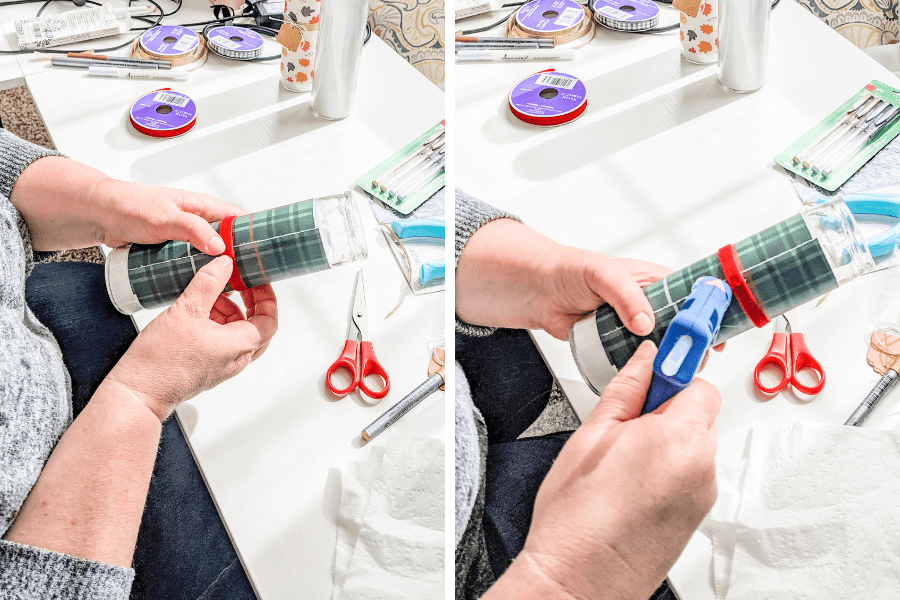 Step 5 – Add glue to any tags or accessories you want, and stick them onto the ribbon.
Gluing these to the ribbon instead of the paper gives the item something thicker for the glue to grab onto, and makes it less likely to rip off.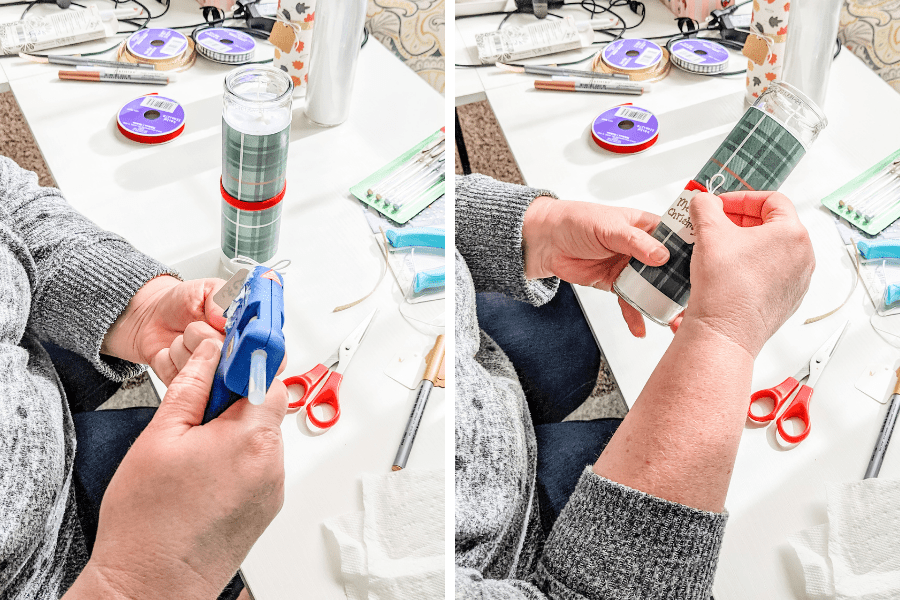 Step 6 – Once all your glue has cooled and set, you can remove your cover to start another one, or leave it on and display your candle.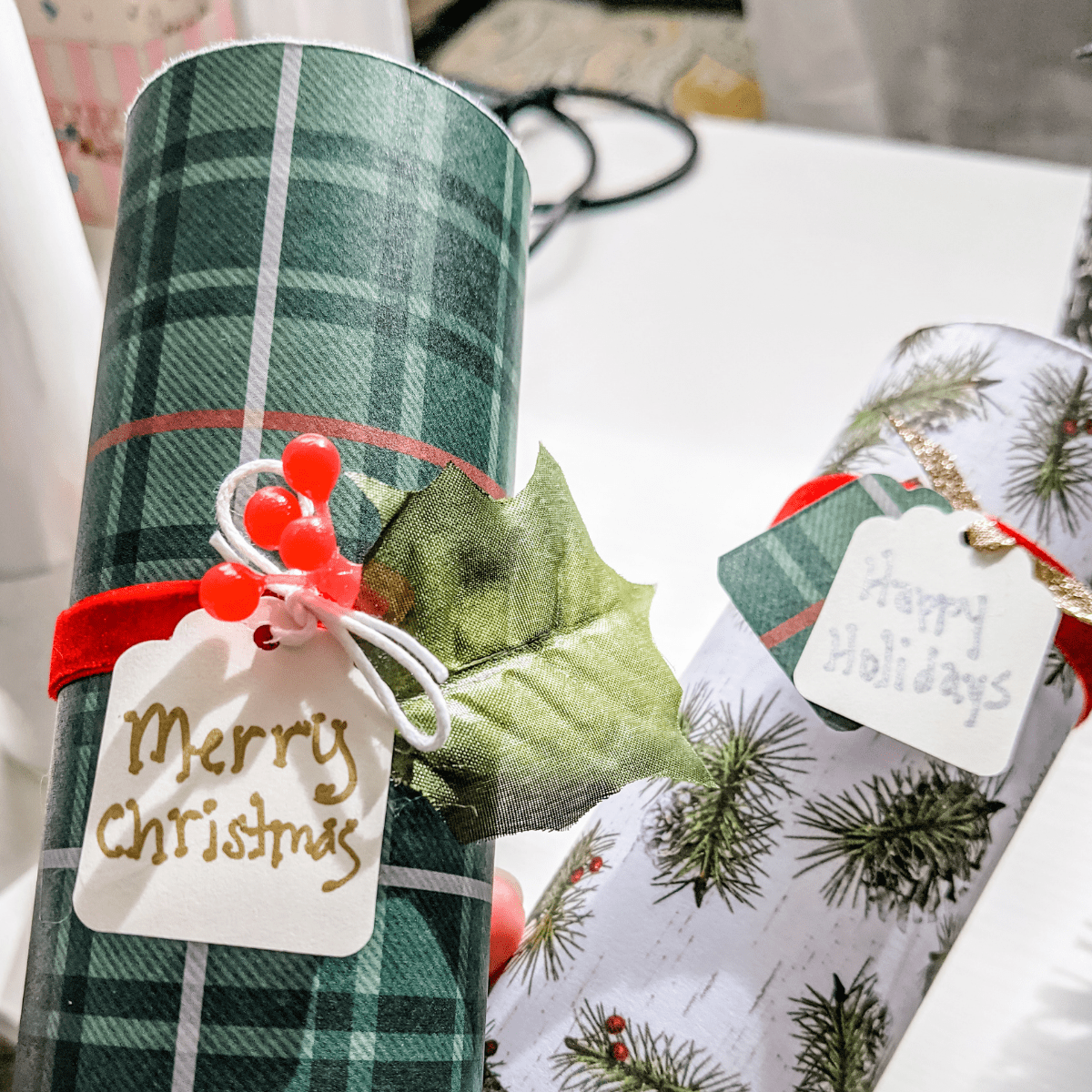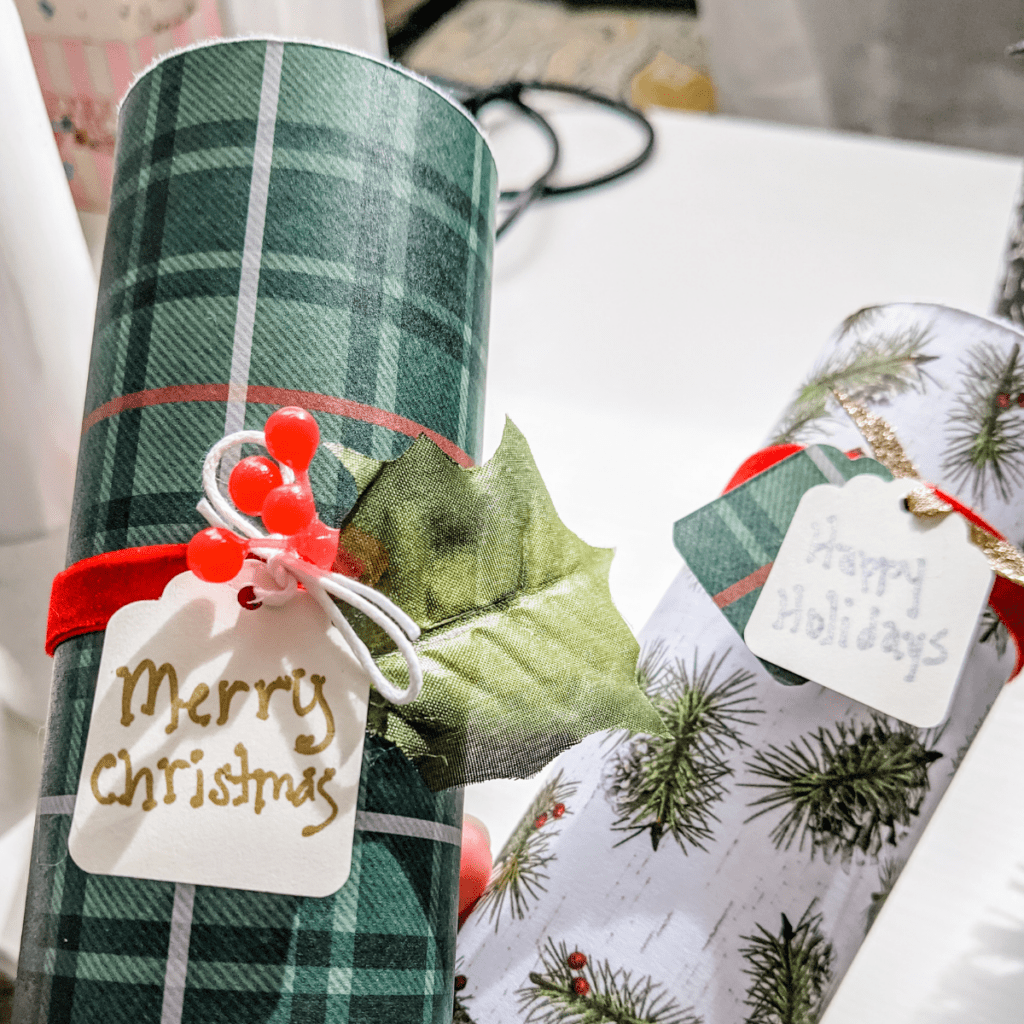 Bonus Tip – If you don't want the covers to crease while not in use, you can put them on an empty paper towel roll, or place multiple on an empty wrapping paper roll. You can also consider using a piece of fabric instead of paper.
---
Now You Have Cute Candles!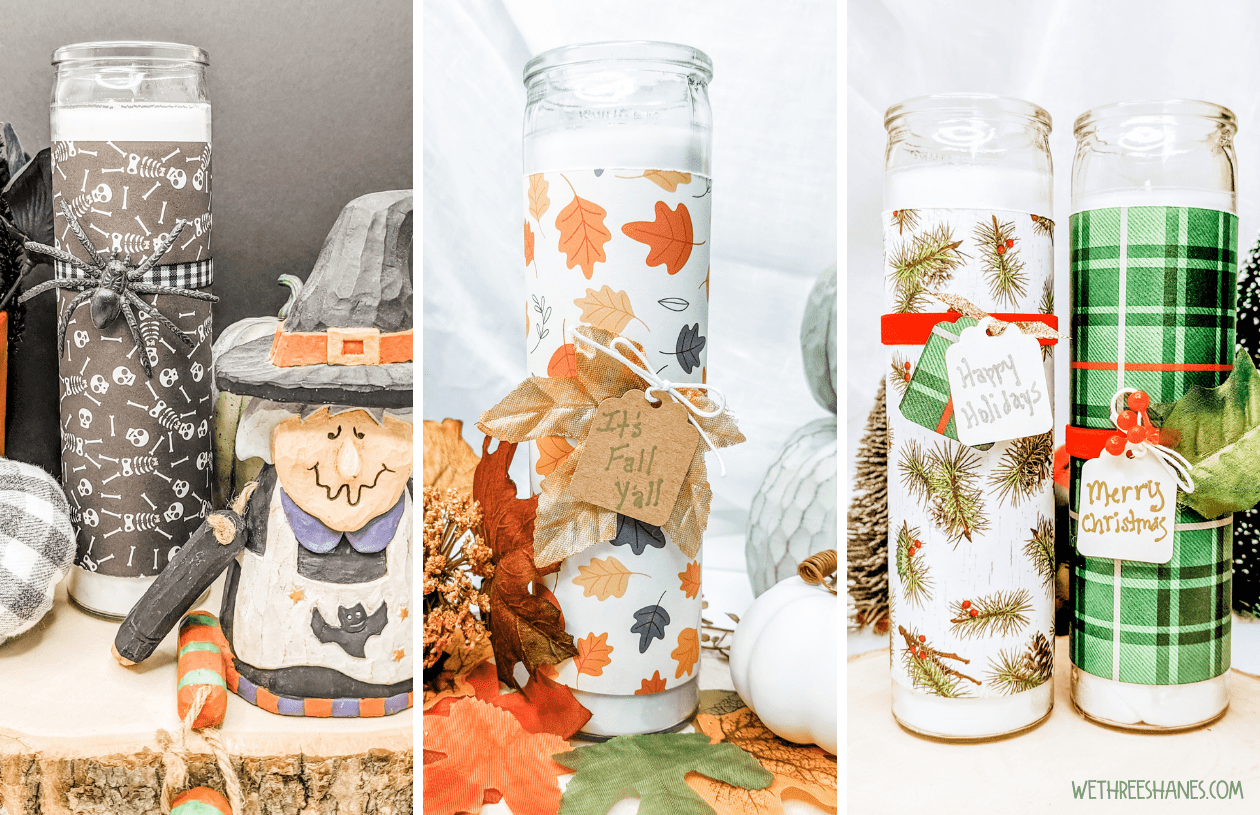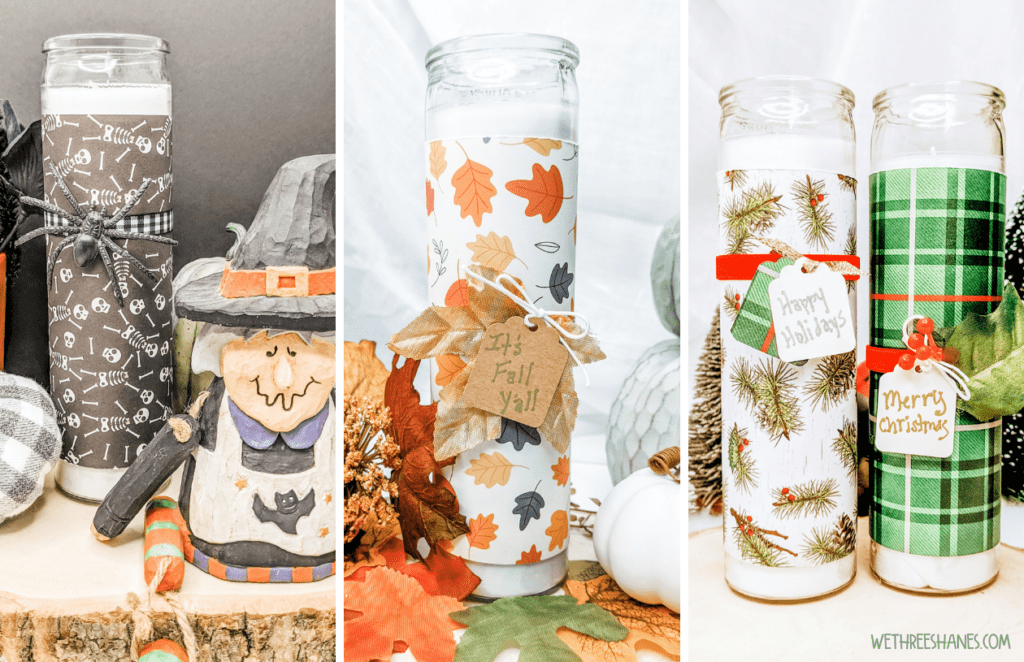 Now that you have the supplies and know-how to make the removable covers for your Dollar Store Candles, you can make one for every occasion. With the time of year it is now I made examples for Halloween, Fall, and Christmas, but you can make them for any time of year…I bet a Valentines one would be really cute!
And don't forget that these would make cute affordable gifts. Maybe a back to school candle for a teacher, a thank you candle instead of card, even a candle just to tell a friend how special they are.
---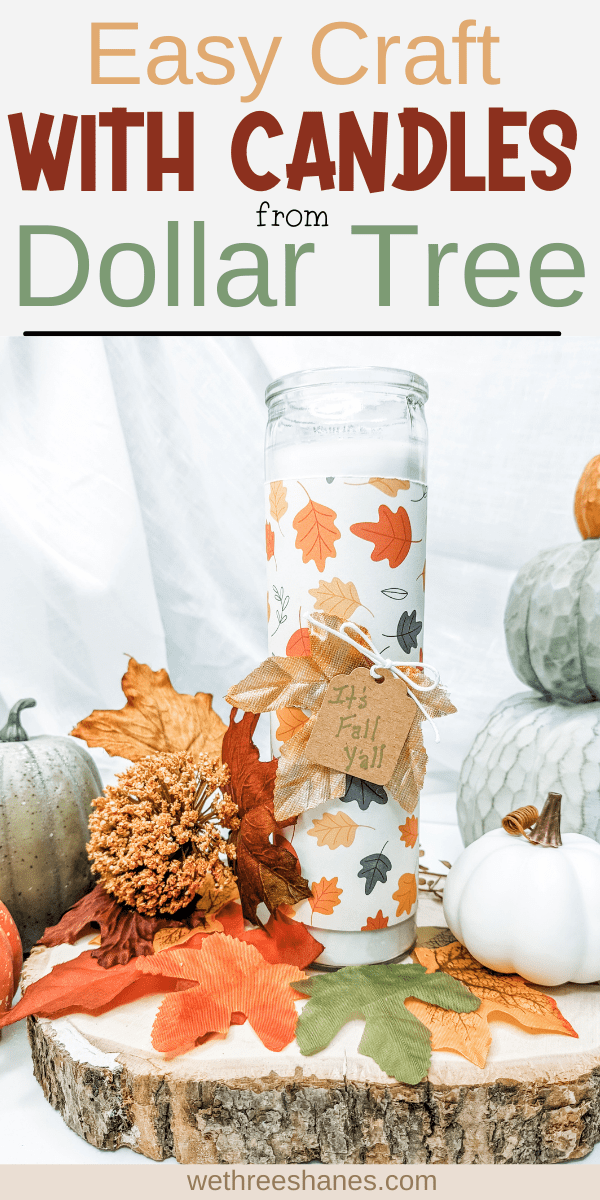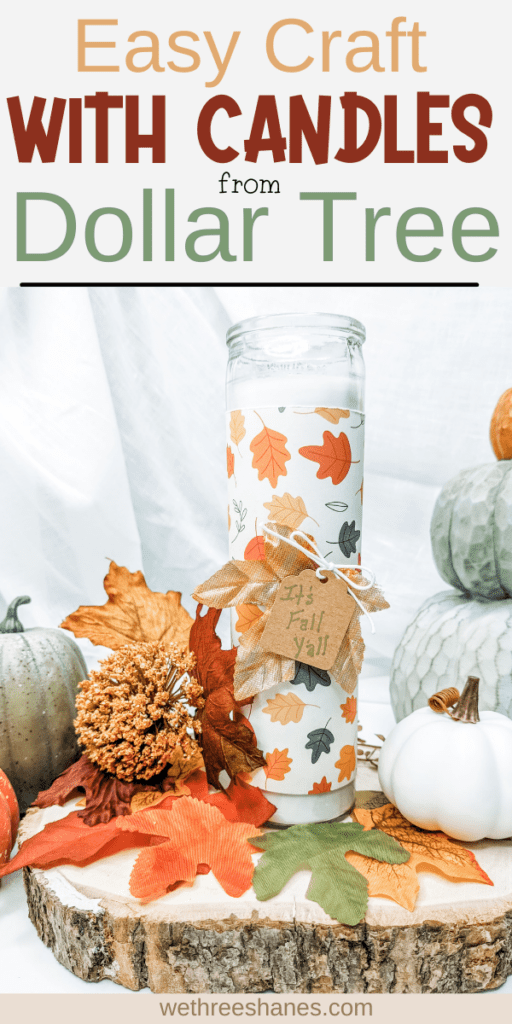 What holiday cover are you excited to make for your Dollar Store Candles? What non-holiday cover could you come up with? Let us know in the comments, we love to hear from you!
---
You Might Also Like: