Free Cat Butt Potholder Crochet Pattern
This free cat butt potholder crochet pattern is purrrrfect for all the cat loving cooks out there. Make them as a gift, keep for yourself, or both.
(THIS POST PROBABLY CONTAINS AFFILIATE LINKS. OUR FULL DISCLOSURE POLICY IS LONG & BORING BUT, YOU CAN FIND IT HERE.)
If you like to crochet and you love cats, or know someone who loves cats, then you'll definitely want to check out this free pattern. It's a fun little craft project that is super simple and makes a great gift.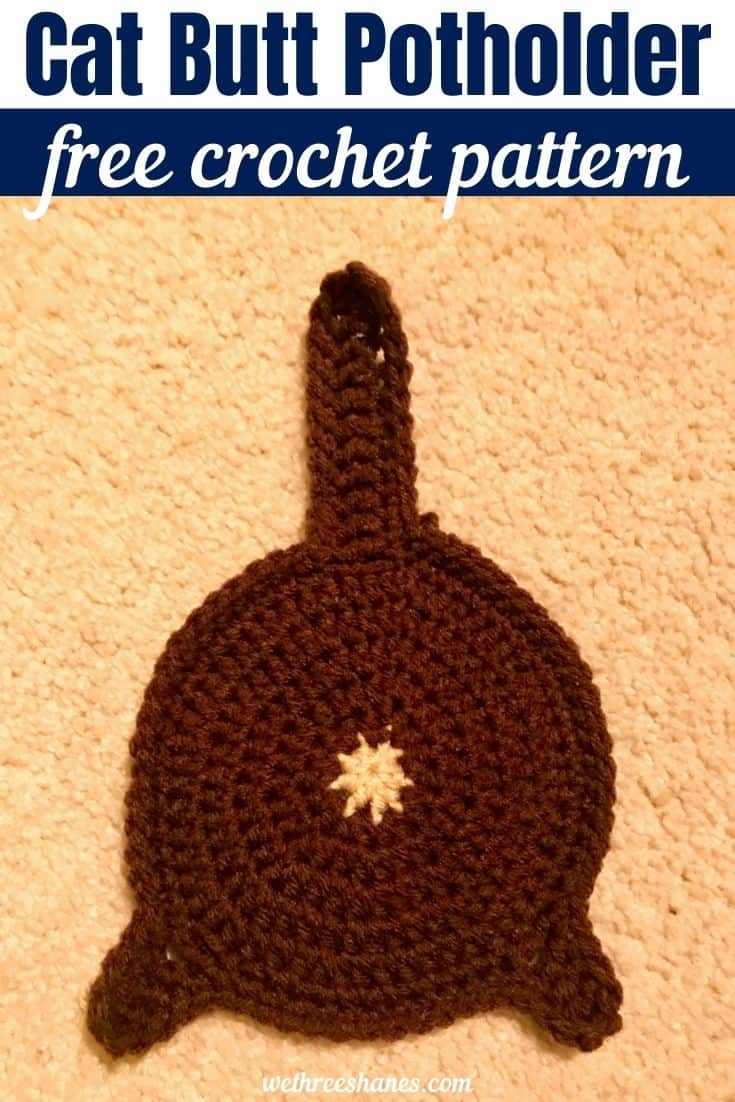 But First a Quick (Hilarious!) Story
(You can scroll down for the pattern but seriously, it's a pretty funny story!)
Don't you just love sweet souls?! I have a few of those in my life. You know the ones I am referring to that seem to just know when you need a hug or some kind words. The ones that smile and light up a room.
I have a friend whose son is like this. Granted he can be a LOT. He has ADHD and can be very hyper and hard to calm down.
I am a cub scout leader for our church and he was one of my cub scouts. The great thing was because I knew him on a personal level I knew when he just needed a time out and then would bring him back after a few minutes and he would be great.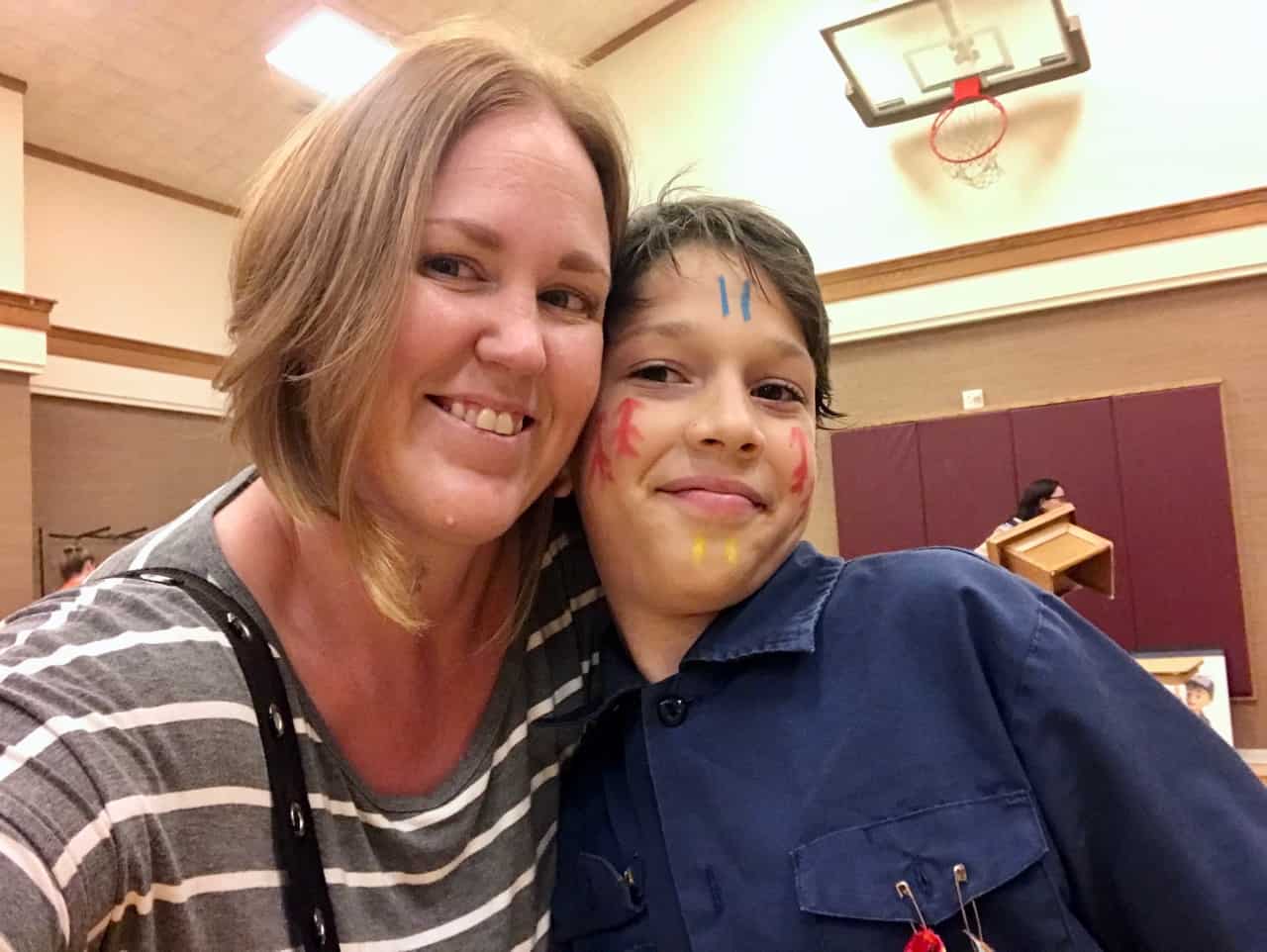 One time, I was having a really rough morning with my kids before school. I was tired, and had no patience and they were tired and had no patience.
It was not my proudest moment as a mom. There was yelling and lots of not nice things said by all.
When I was walking down the hallway of my kids school after they were both in class I felt an overwhelming feeling of regret and despair knowing I probably was not the best mom that day. My boy scout saw me in the hall way and unlike all the other mornings he sees me and usually just waves, he came right over and gave me a big hug.
No words were spoken but he definitely had listened to a prompting to comfort me in that moment and it made a huge difference in my day.
Fast forward a few months. Around Christmas time I really wanted to make his mom, one of my wonderful friends, a Christmas present. I crochet and during the winter I just seem to make a lot of crochet things because it is cold outside. My sister Kim had sent me a picture of these cat butt pot holders.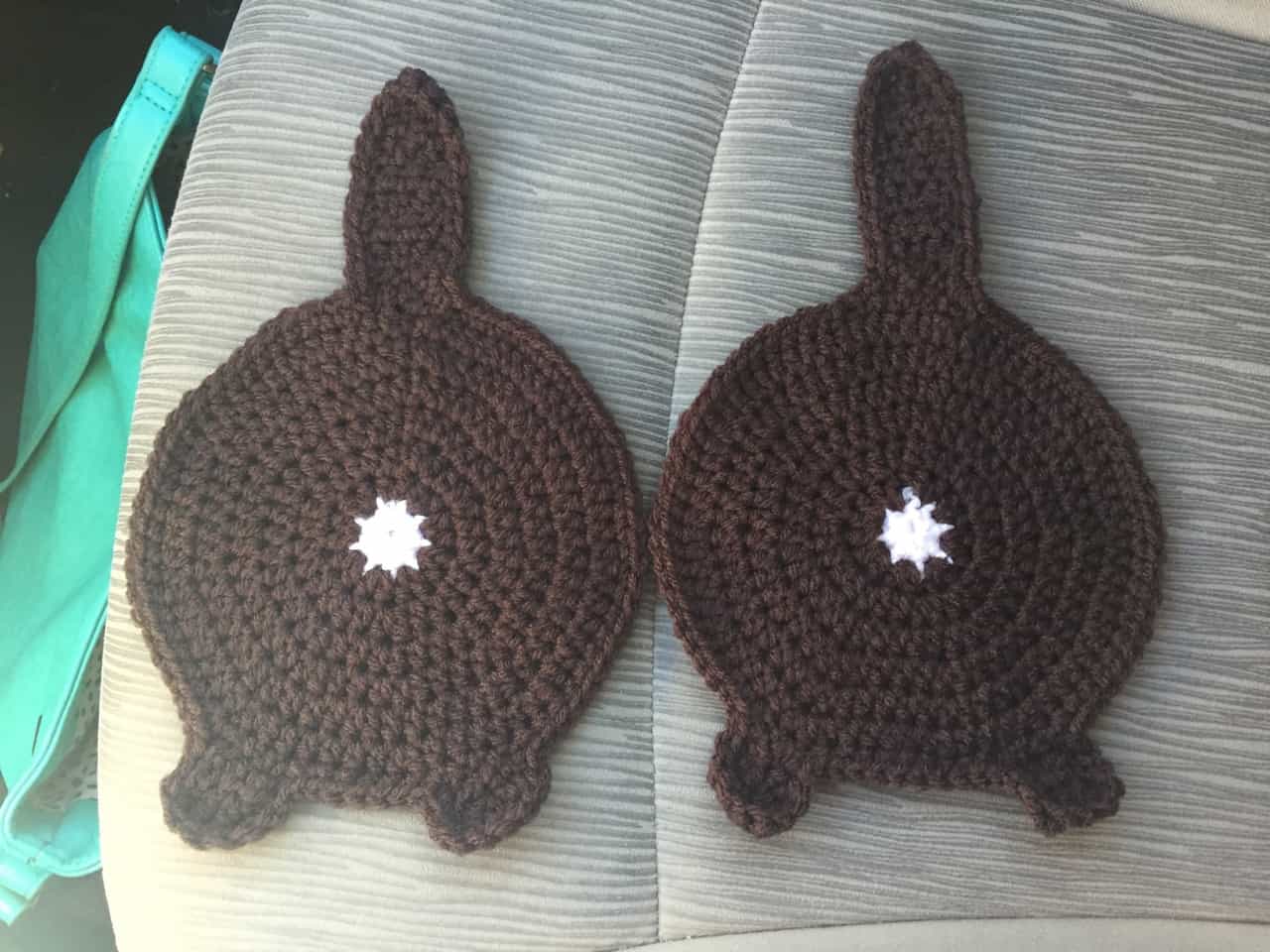 I immediately knew I HAD to make these for my friend. She is OBSESSED with cats. When I say obsessed with cats I mean she prefers them over humans. She loves her fur babies as she calls them.
So, I got to work. I usually don't use patterns. I will just look at a picture and then figure out how to do it. I worked on them off and on for a week trying to get them just right and to look like a cat's butt. I was so proud of them. Who knew I could be so proud of crocheting a cat's ass, but I totally was.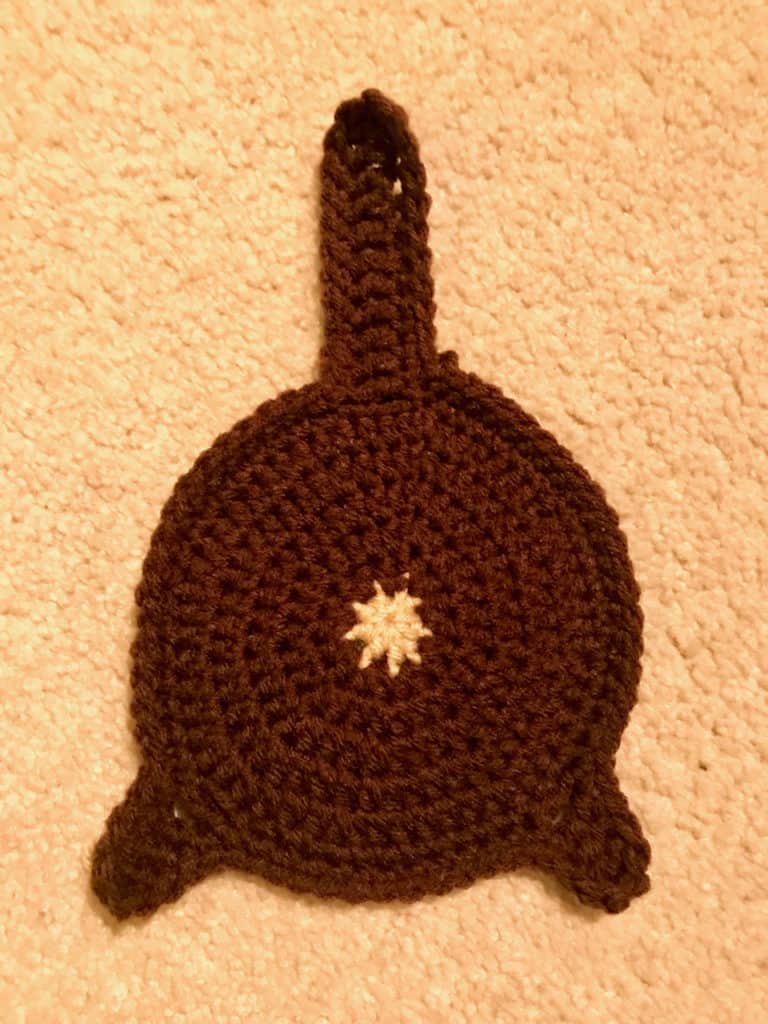 I told her I had a present for her. I drove to her house, knocked on the door and presented them to her. She stared at them for a good 10 seconds before realizing what they were. Then she exclaimed REALLY loud, "Oh they're BUTTHOLES!" I about died laughing.
Her husband and kids were in the room too and she just kept repeating, "Oh my gosh they're buttholes. I love them." And laughing.
I forgot to mention that my friend loves baking and cooking and is wonderful at it. This is another reason I wanted to make these for her. I knew she would use them. It made my heart so happy that she found so much joy in those cat butts.
This was on a Sunday. The next day at school I was hanging out with all the other parents waiting to pick up their kids at the end of the day. I'm standing there when all of the sudden I see her son with his class walking towards me and he is smiling huge and waving at me.
This is totally normal because he always did. Then after he passes by a few feet he turns around and yells at me, "Miss Katie, THANKS FOR THE BUTTHOLES!"
I am sure my face was the same red shade as my hair. I am also sure every single parent standing there heard and was wondering what the heck had occurred between us that weekend. I can't even begin to tell you how hard I started laughing.
Another friend who was standing right next to me looked at me and asked, "Did he say buttholes?" Again, more laughter until I was crying.
These are the moments that make life wonderful. I can still hear him saying it in my head and the innocent and gleeful look he had on his face. It was seriously the best! This kid has a great place in my heart and I'm so glad he loved the cat buttholes I crocheted for his wonderful family.
---
Free Cat Butt Potholder Crochet Pattern
Use any size hook you would like for this project. I used a 6mm or an I Hook:
sl st= slip stitch
SC= Single crochet
HDC= Half Double crochet
DC= Double crochet
CH=Chain
row 1- With pink yarn make a Magic circle 8 HDC in circle. Join with a sl st to top of first HDC and pull tight
row 2- Attached the main color and Ch 2, 2 HDC in each st around. join
row 3- chain 2 Always work into the stitch you joined the the last round first. 1 HDC and 2HDC round.
row – 4 Chain 2, 1 HDC first 2 st and 2 HDC all the way around and join
row- 5 Chain 2, 1 HDC first 3 st and 2 HDC all the way around and join
row- 6 chain 2, 1 HDC in first 4 st and 2 HDC all the way around and join
row-7 chain 12 for the tail
-DC two stitches down from the top and DC in every chain until you reach the rest of the pattern count 4 st over and attach the tail with a sl st
-1 SC in the next 18 st
-chain 5 ( for legs ) DC 2nd st down and 2 DC in each st until you reach the rest of the pattern. Count two st over and attach leg to rest of pattern.
-1 SC in the next 10 st then we repeat the same process for other leg.
-chain 5 then DC 2nd st down and 2 DC in each st until you reach the rest of the pattern.
-count two stitches over and attack the leg to the rest of the body.
-SC to the beginning and sl st closed.
-Lastly, you SC all the way around your pattern. This will finish off your cat butt and make it looked neat and complete.
I hope you get as much enjoyment out of your cat butt potholder as my friend did hers!
---
You Might Also Like: