How Thrift Store Shopping Is Beneficial For The Environment
Thrift store shopping can be a great way to save money, find awesome "new to you" or vintage items and can also help reduce your carbon footprint and help ease the environment.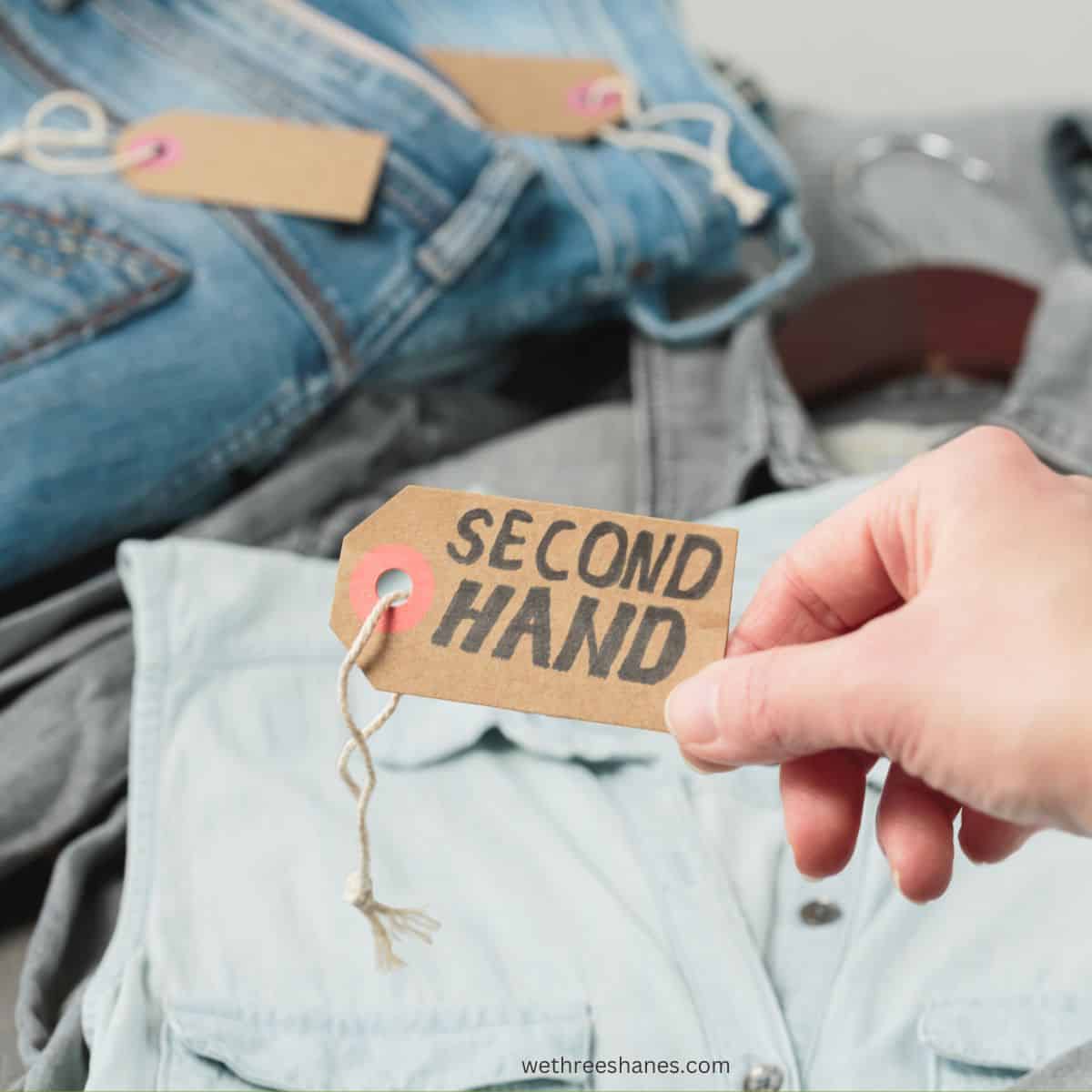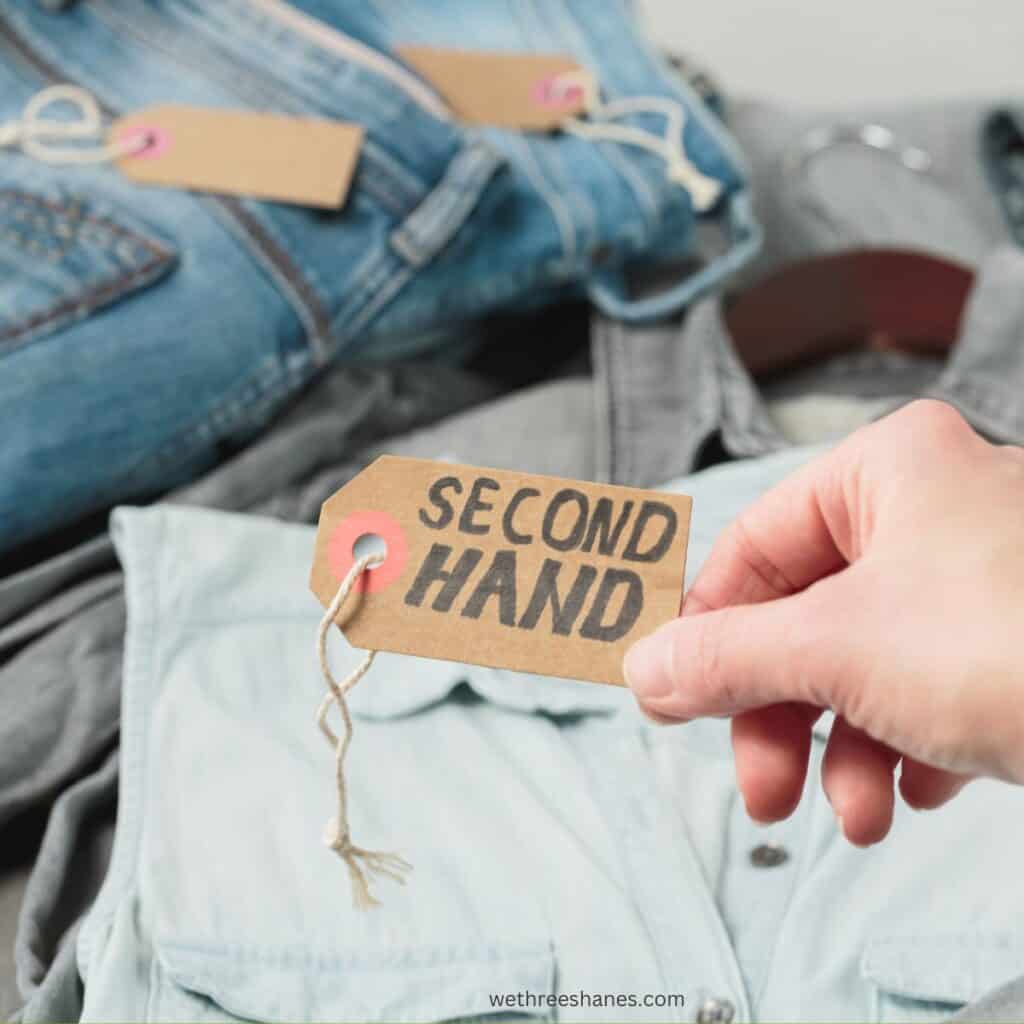 (THIS POST PROBABLY CONTAINS AFFILIATE LINKS. OUR FULL DISCLOSURE POLICY IS LONG & BORING BUT, YOU CAN FIND IT HERE.)
Thrift Shopping Is Beneficial To The Envirnoment
Thrift store shopping can be a lot of things but one thing most people do not think about is how thrifting can affect the environment.
I love thrifting because I love hunting for a treasure. To me it is like mining for gold. You never know what you might find.
Some items that end up at thrift shops are really old and worth money. Some aren't valuable at all but can be repurposed into something new. Other items are just super fun and cool.
Whatever your reason for thrift store shopping something you might not have considered is how it is very beneficial for the environment. Less items end up in the landfill when they go through a thrift store first before getting dumped straight into a landfill.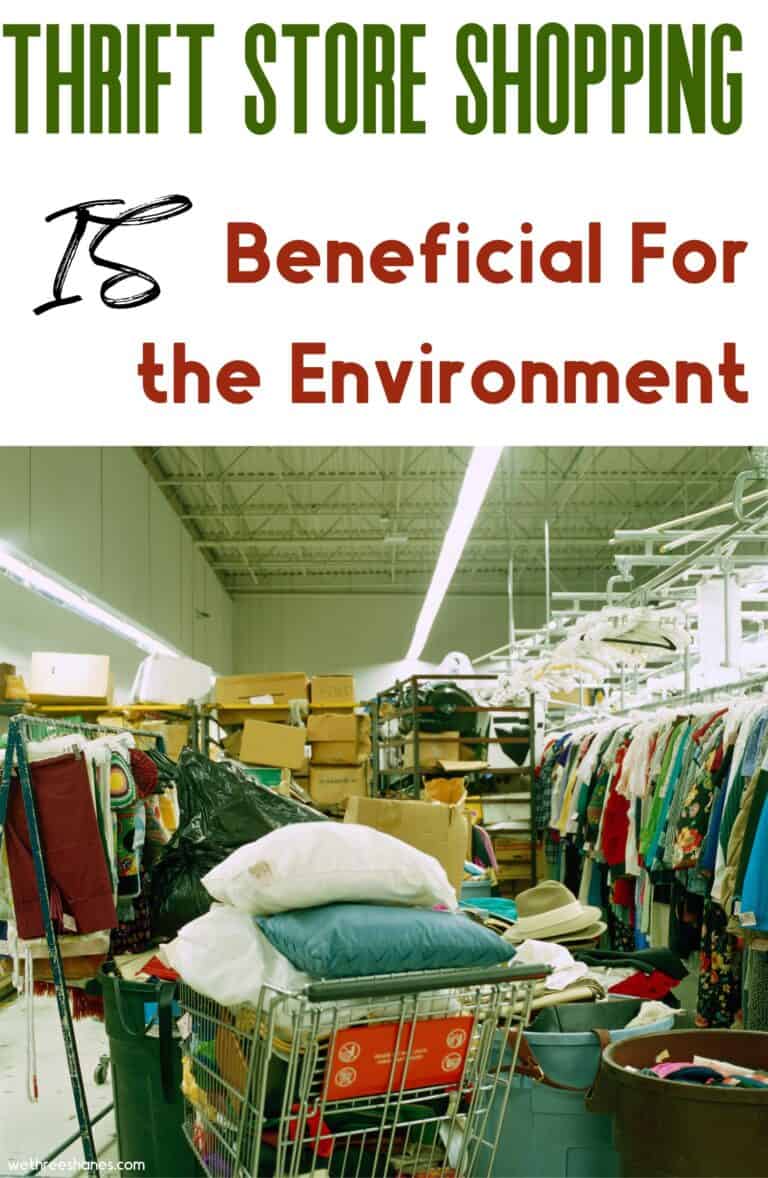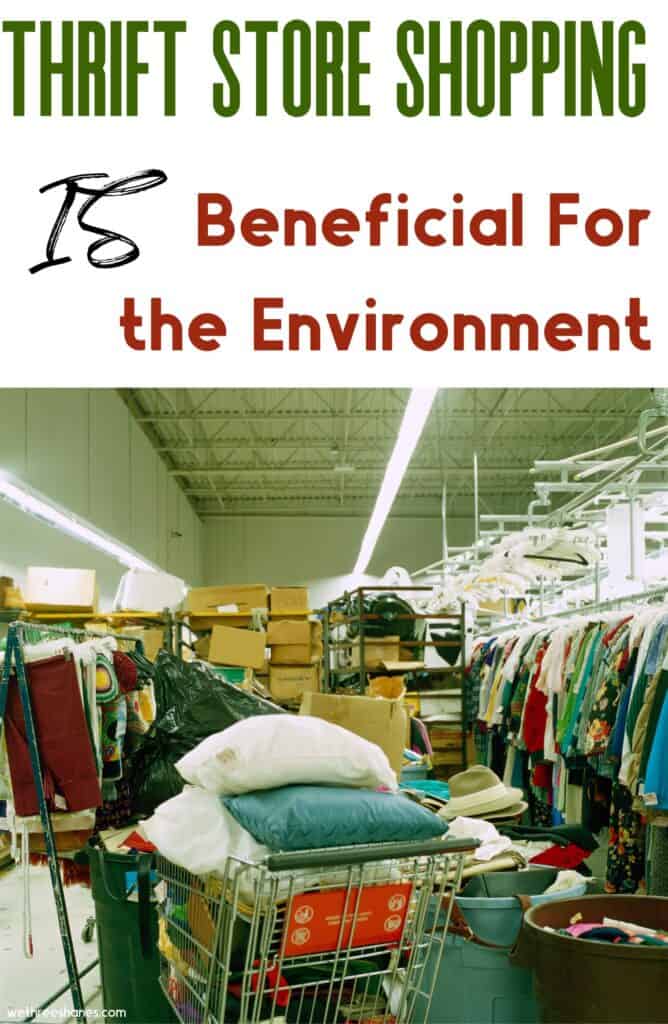 Keep Clothing, Bedding and Furniture Out of Landfills
Did you know that the average American throws out 60 to 80 pounds of old clothes in a lifetime? Imagine how much space that takes up in a landfill. That is just clothes!
Think about things like furniture that take up lots of space. Your local thrift store will most likely take that couch from you to sell to someone else. You get it out of your house and the environmental impact it makes can be enormous.
We grew up learning about recycling and donating items to the thrift store and buying things from there is a form of recycling. I think we often forget that, but it is recycling.
When we reuse other peoples stuff and people reuse yours, then it makes a positive impact. It is sustainable practices like these that can boost the local economy, minimize air pollution and reduce the amount of waste we all contribute to our local area.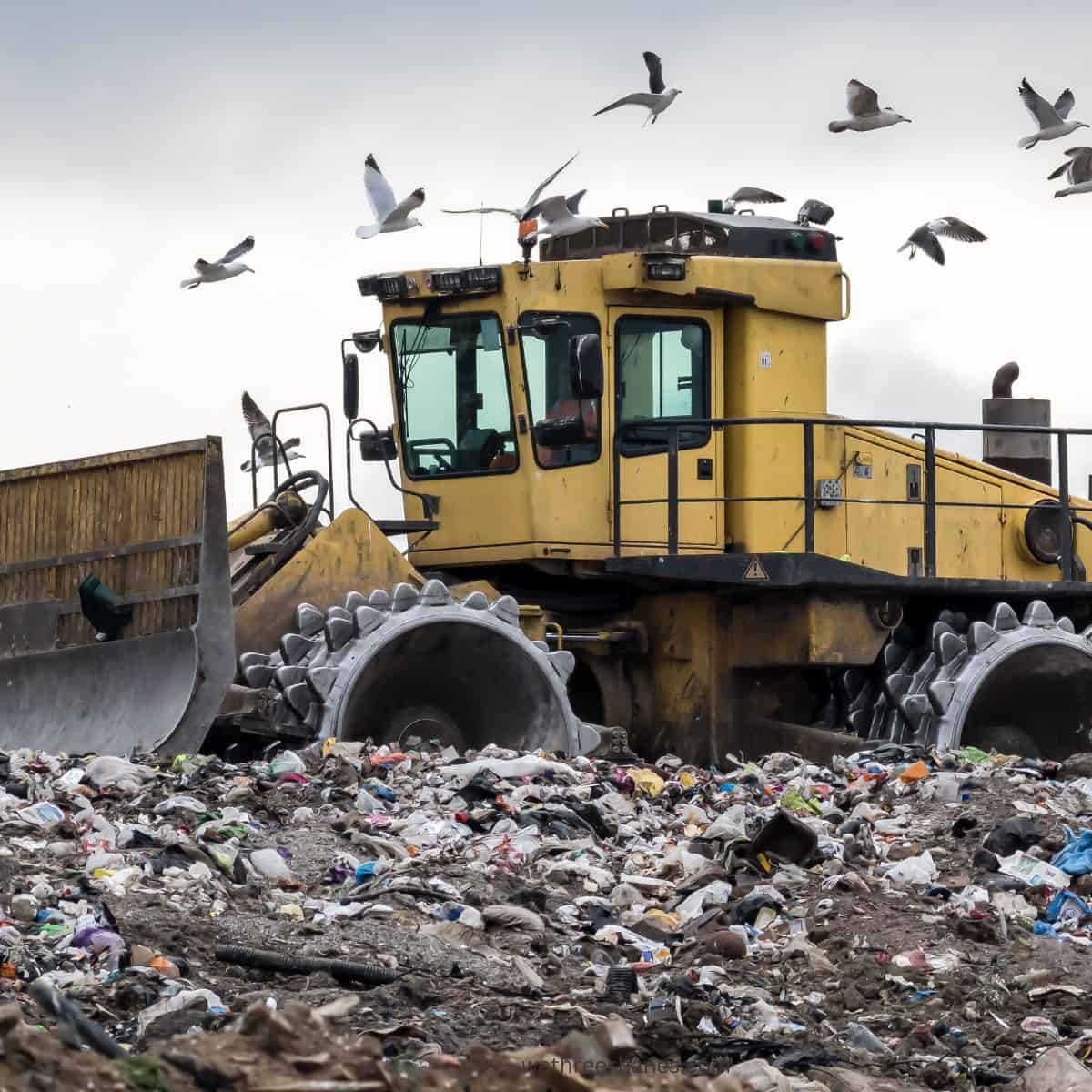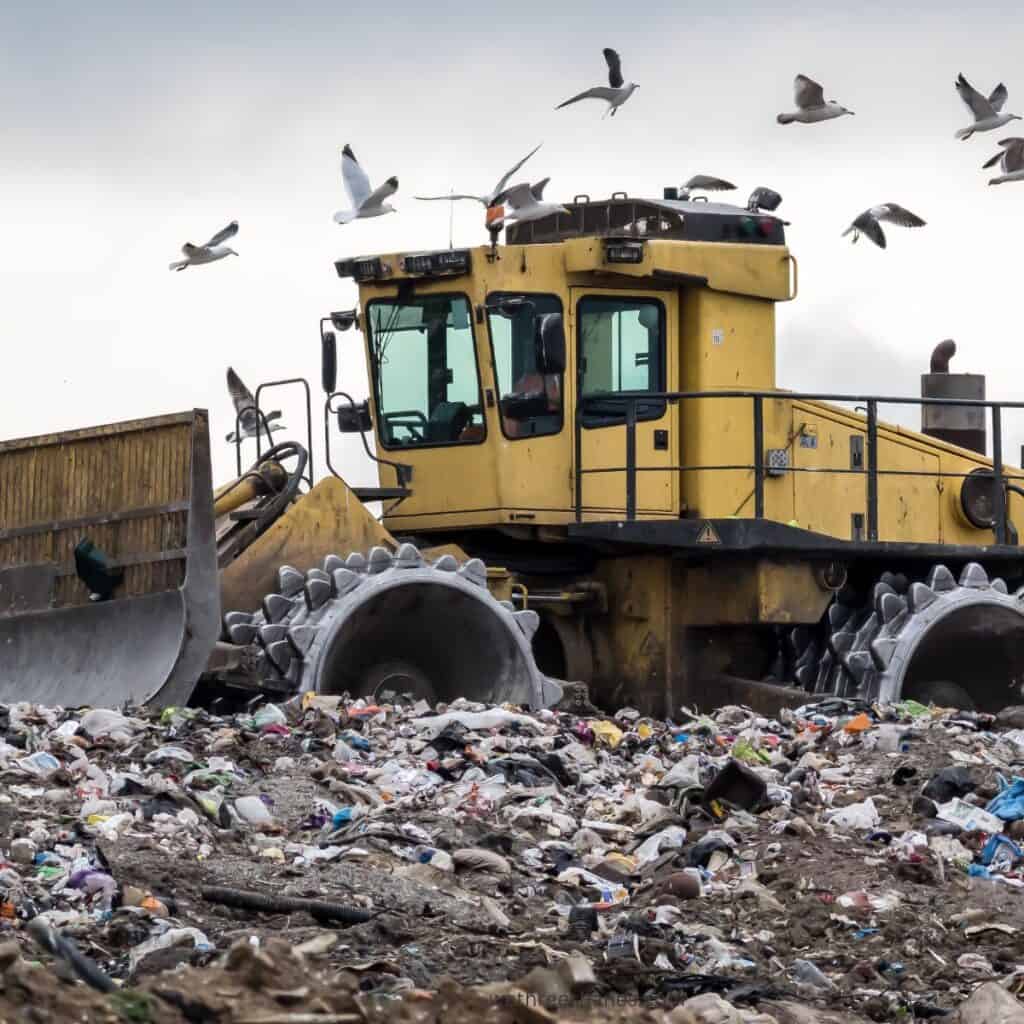 Reduce Chemical and Carbon Footprint
While doing research for this post I kept coming across the words Fast Fashion. This is referring to inexpensive clothing that is being produced rapidly by mass market retailers (think Shein and Temu).
It's easy for workers, young women and sometimes children, to be miss treated by working in horrendous conditions for little pay and long hours.
The fast fashion industry accounts for 10% of the worlds carbon emissions. This can cause climate changes and a myriad of health problems and issues.
Another reason fast fashion is bad is because they use cheap and toxic textile dye. These types of dye pollute our water. We need to try and keep our waters clear of toxic chemicals and waste.
All of this can be lowered if we quit fast fashion and went thrift shopping instead.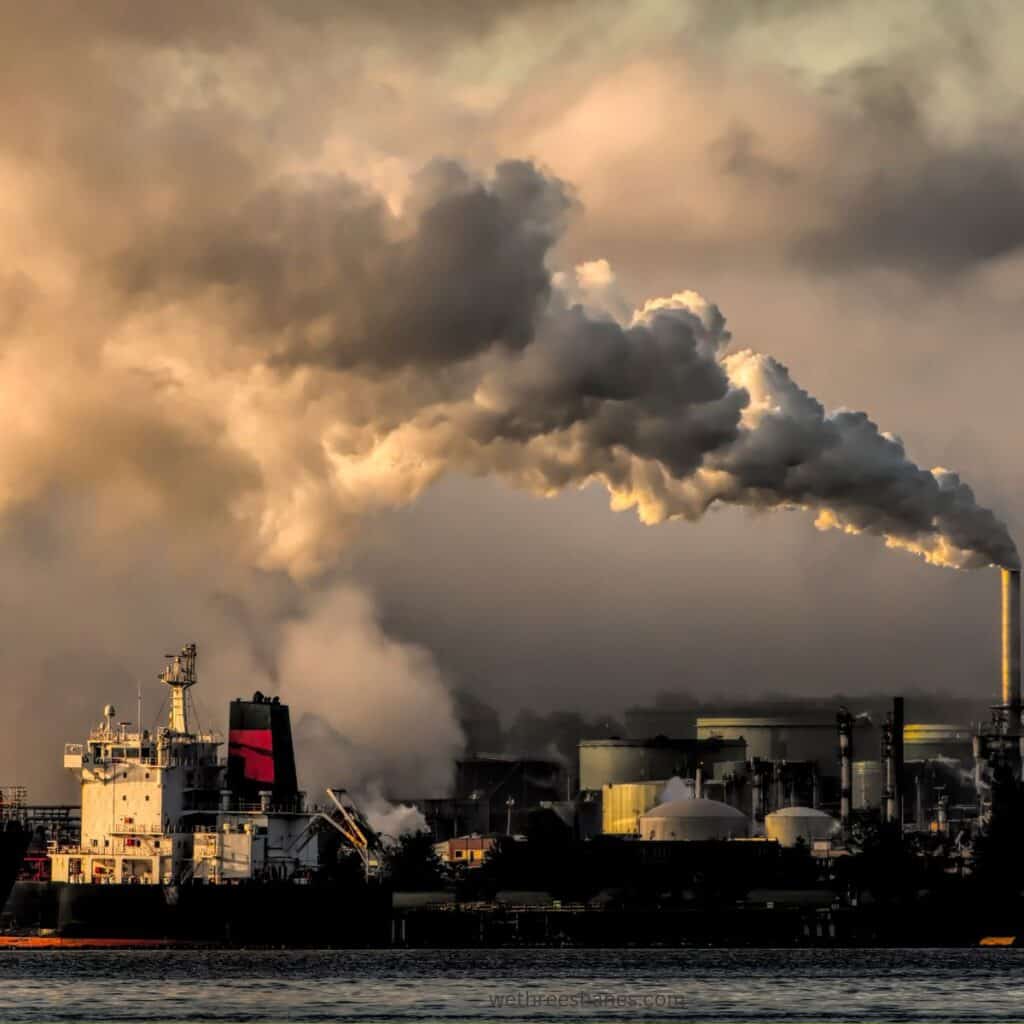 Lower Water Consumption
Did you know that it takes a lot of water to make electronics, home goods and clothing? It can take multiple gallons of water to make one single t-shirt.
Did you know that polyester does not decompose in water? The fabric actually stays intact and if thrown into our oceans it can hurt, damage or even kill the wild life.
However, if we donate clothing to a second hand shop or even have a yard sale or rummage sale, we can really help the quality of our oceans and conserve the gallons of water used to create something new.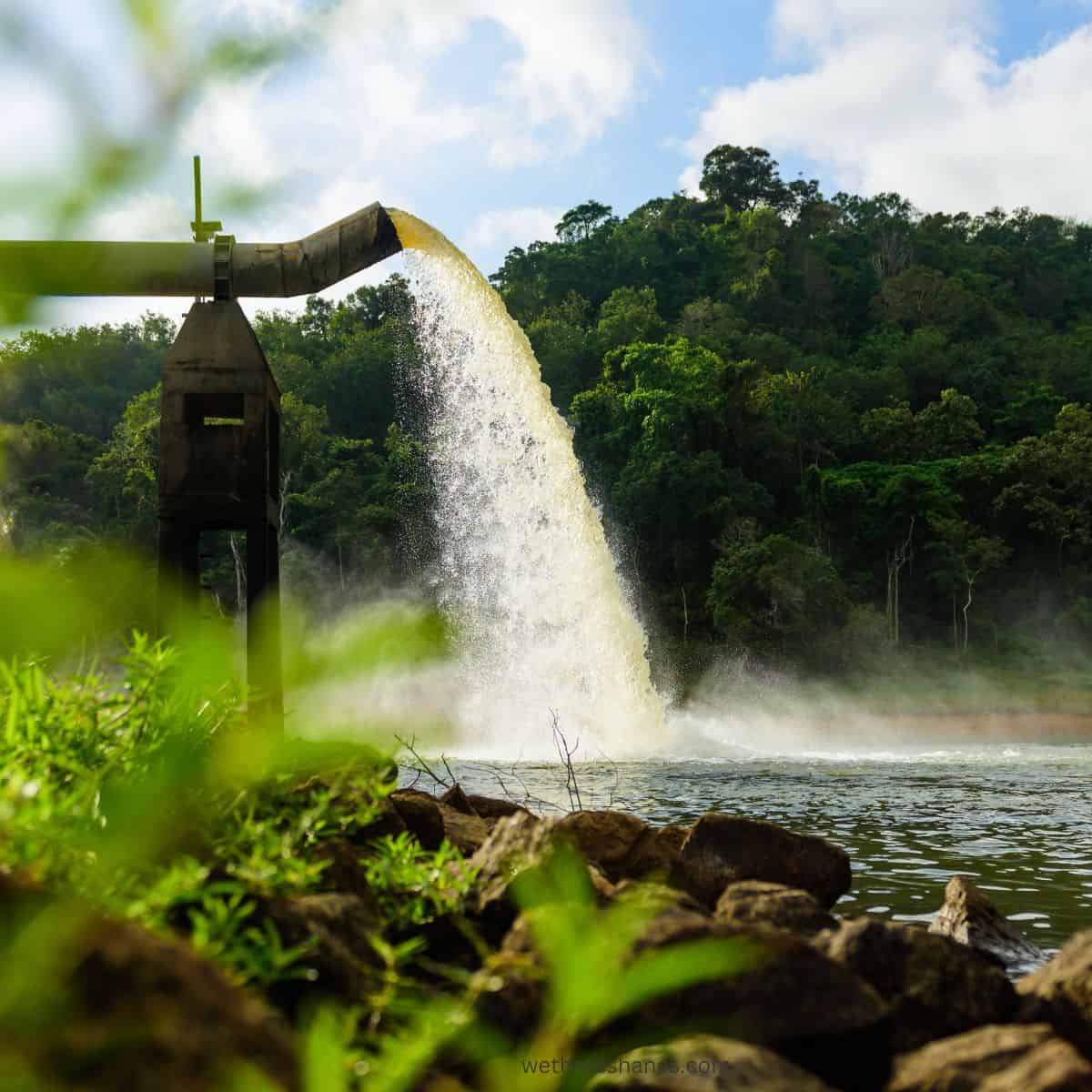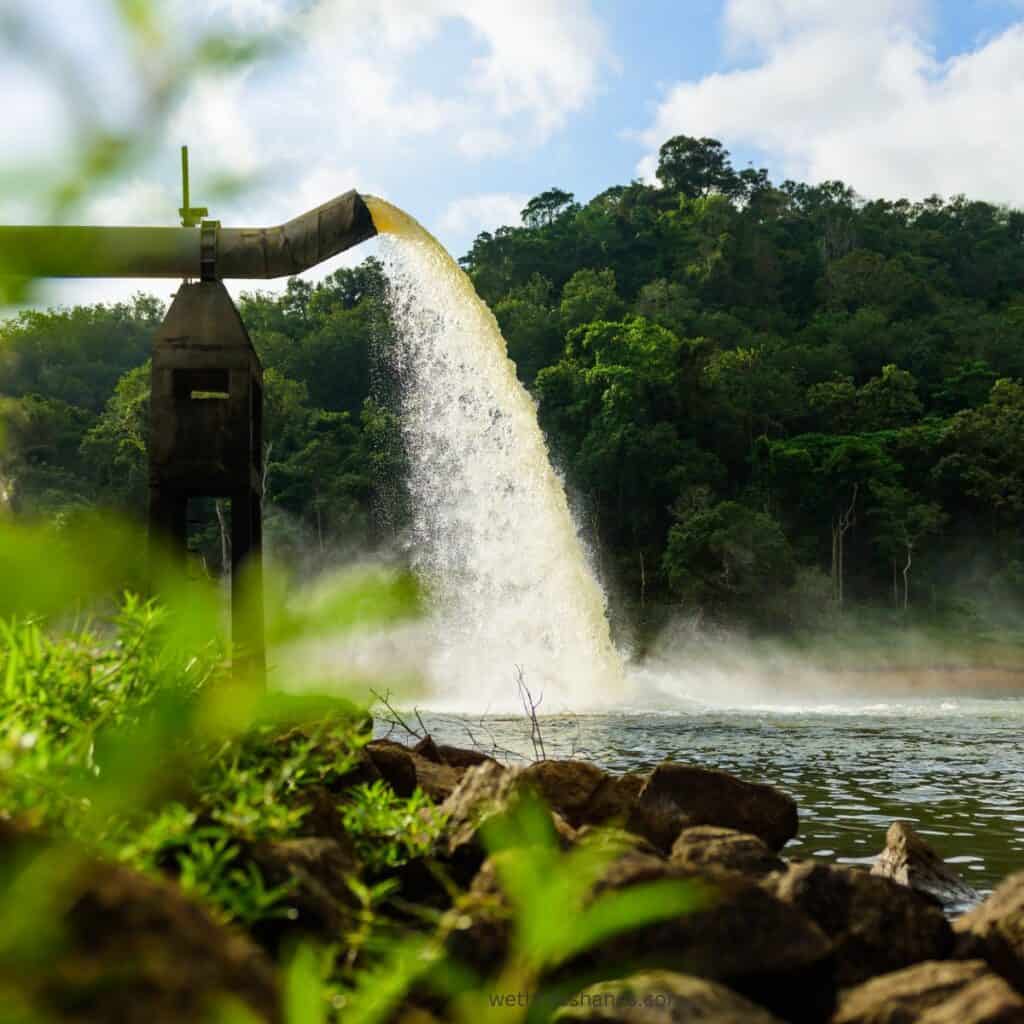 Support Charities Through Thrift Shopping
The Salvation Army, Goodwill and Haven House thrift stores are all companies who are charitable causes. When you are donating clothing and goods there and spending money at these organizations, you are giving back to your community.
Not to mention the small businesses who sell secondhand clothes, vintage finds and unique items helps produce jobs.
There are a number of donation centers that make it easy to drop items off and can be written off on your taxes. Or, if you want to make a little extra cash, most cities have at least one consignment shops where you can sell your unique pieces and earn money from doing so.
Reduce Waste
We think of thrift stores as a good place to get clothing but there is SO much more you can get at second-hand stores. Toys, kitchen appliances, puzzles and games, shoes, backpacks, cups and china are only the tip of the iceberg.
I often find really cool vintage dressers or night stands. One of these days I hope to find a really cool vintage sewing table to put in my craft room. You can bring new life to all of these old things.
If you are a young family without a lot of money, thrifting can be a huge help financially.
You can find practically new toys and games. Young children don't know the difference. They will love it as if it is new because to them it is.
Just remember to properly sanitize it before letting them have it. Especially since most small children put things in their mouth.
There is a massive second-hand market for a lot of things. My kids are involved with theatre and the thrift store is the one of the easiest ways to find affordable prices for costumes.
Learn how to clean and properly sanitize clothing you get from the thrift store if you aren't sure how.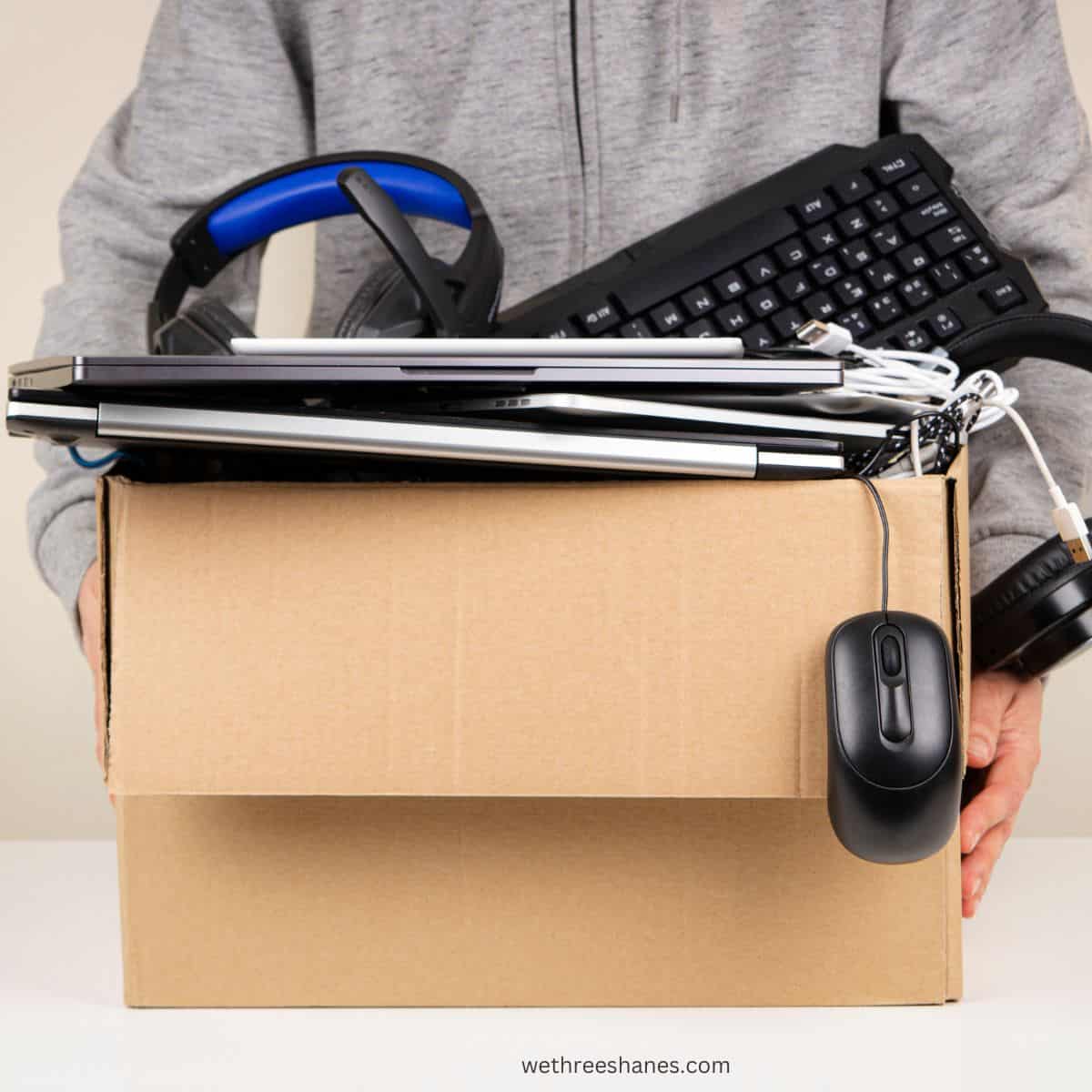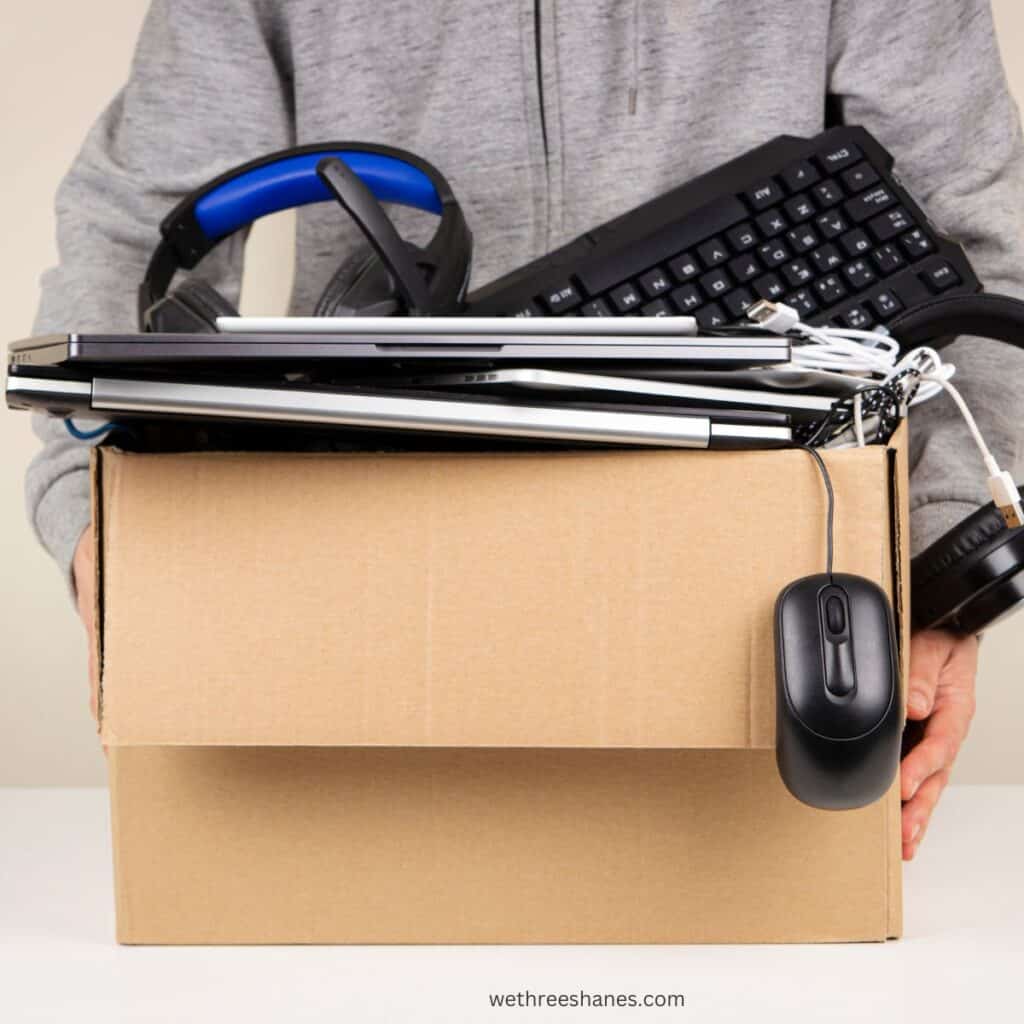 On Line Thrifting
Online thrift stores have become all the rage in recent years. They are all over social media. Shopping for clothes online can save on money, time and gas which in turn means less pollution.
Younger generations, such as the gen z-ers, want things to come to them. This makes online thrift shopping ideal. You can still find high-quality items that work for the latest trends because the latest trends always come from past tends.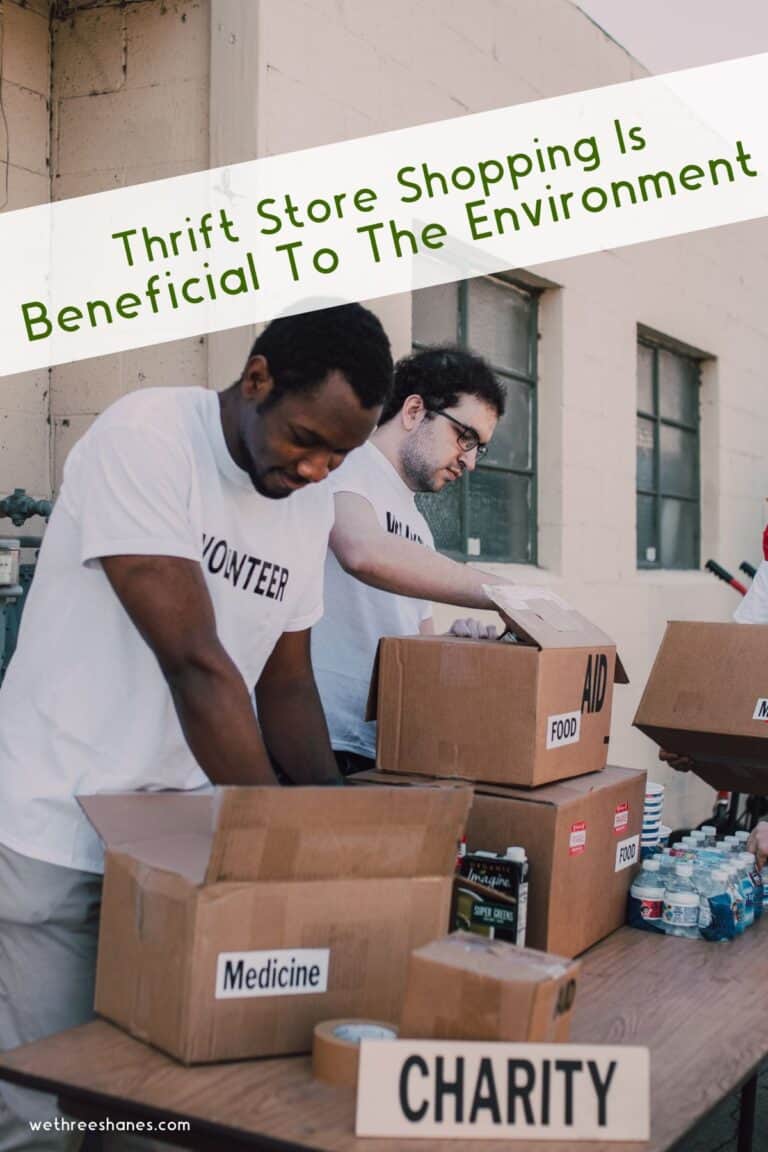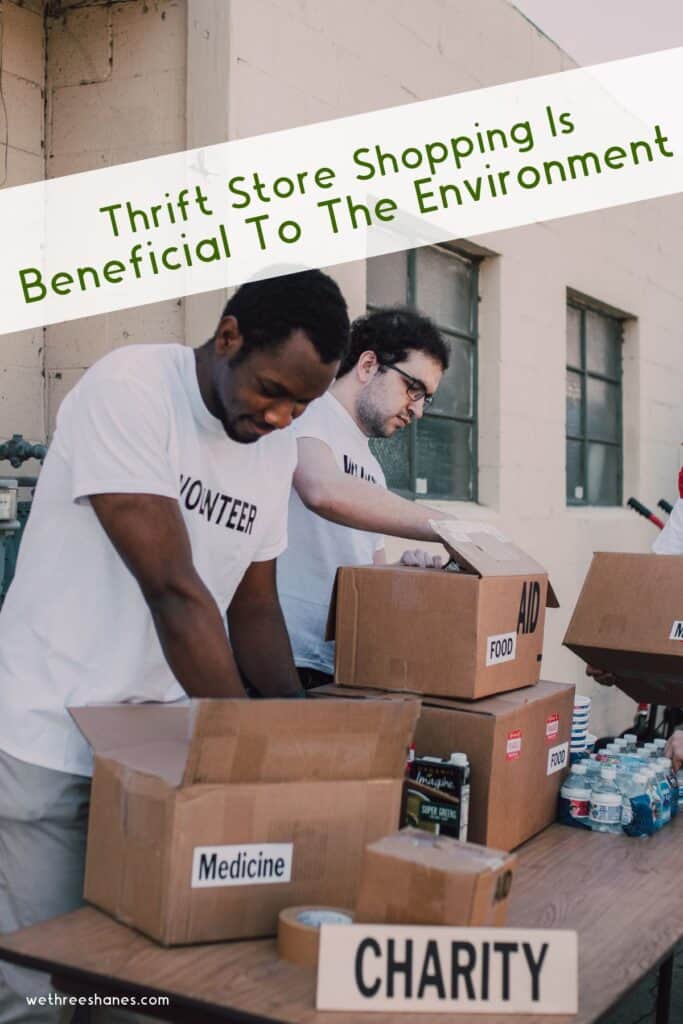 Second Hand Shopping Is Good For The Environment
When you choose to shop second hand, it is like we are giving the environment a big hug. Who doesn't like a big hug?!
This earth is the only one we got. And thrifting is such a fun way to take care of it.
It also benefits our pocket books, and enhances are homes and closets. It can actually bring happiness into our lives when we find that golden nugget amongst the other used items.
Low prices for used items is my favorite way to shop. I love giving a used item a new home. Plus you get good deals on most of the treasure trove of stuff you can find.
If you have never tried second hand shopping, I encourage you to give it a try. Help reduce your own carbon footprint and try second hand.
What is your favorite thing to look for at the thrift store? Let us know in the comments. We love hearing from our readers.
You May Also Like: