I am Thankful Free Printables for Kids this Thanksgiving
Elevate your family Thanksgiving with our free 'I am Thankful' printables for kids! Let the little ones express gratitude in a fun and creative way, turning Thanksgiving into a day of heartfelt reflections and joyful moments.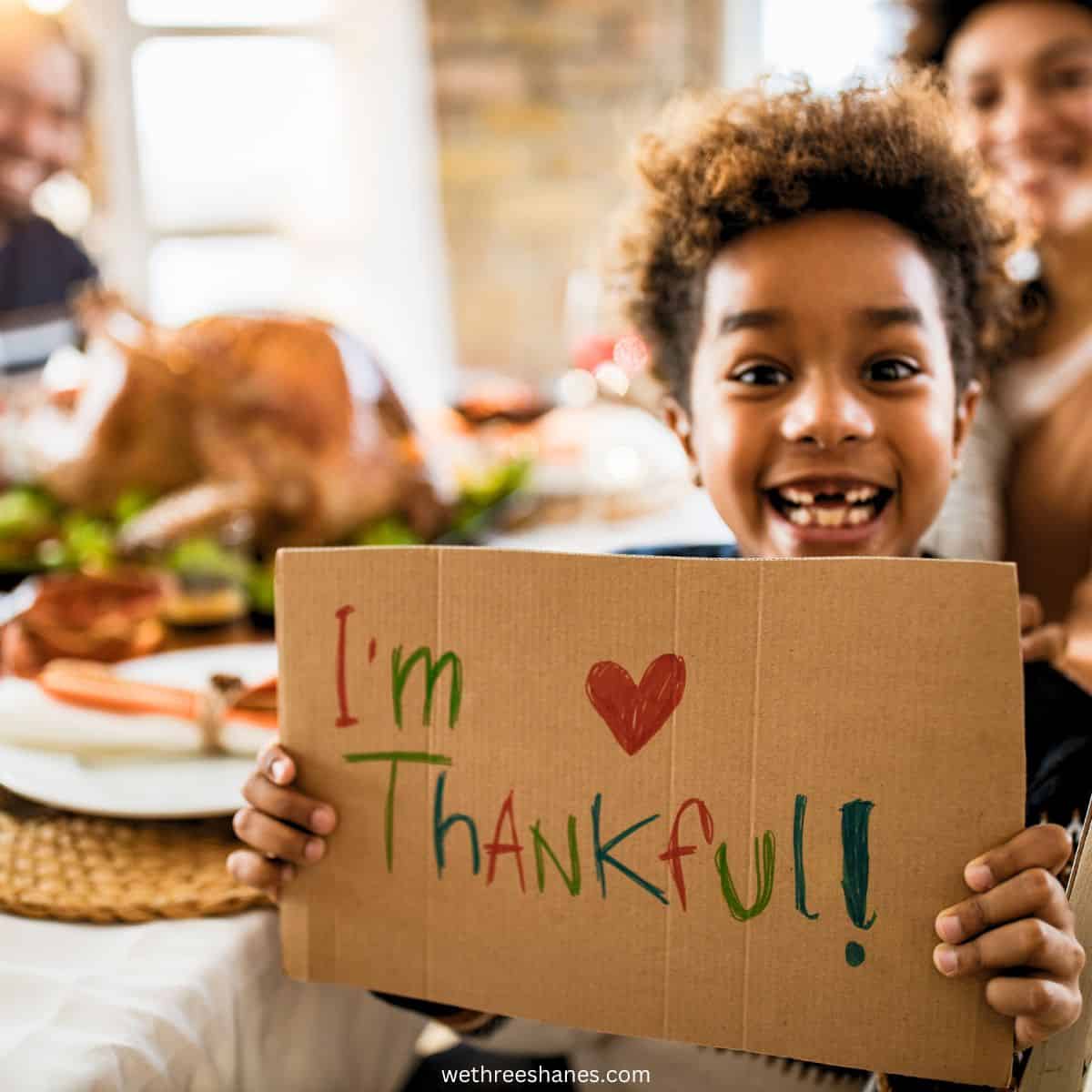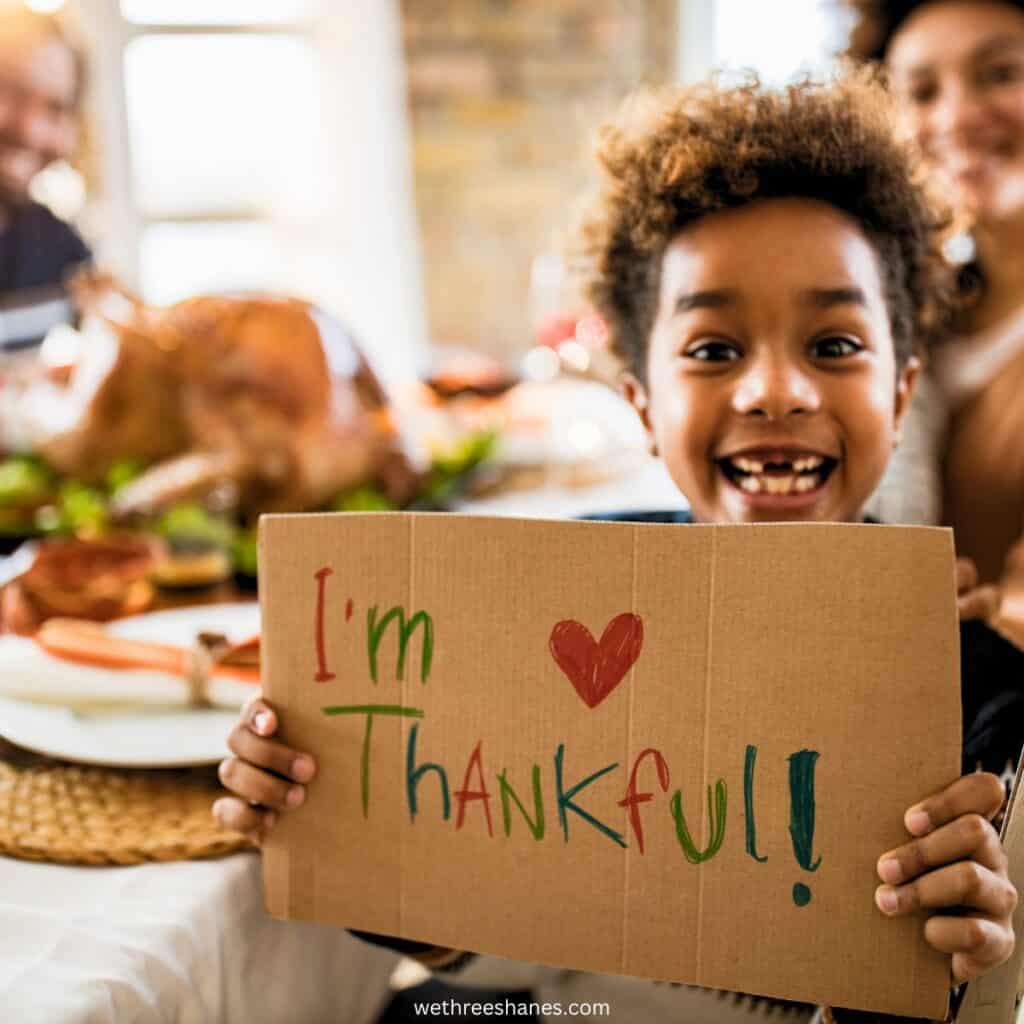 (THIS POST PROBABLY CONTAINS AFFILIATE LINKS. OUR FULL DISCLOSURE POLICY IS LONG & BORING BUT, YOU CAN FIND IT HERE.)
Gratitude Printables for Thanksgiving
Thanksgiving, a cherished holiday that ushers in the warmth of autumn, is more than just a day for sumptuous feasts and cherished family gatherings. It's the time of year to pause, reflect, and give thanks for the blessings that enrich our lives.
While adults have developed the art of gratitude over the years, teaching children to recognize and express their thankfulness is equally important. That's why these "I am Thankful" printables are the perfect activity for this time of the year.
Gratitude isn't an inherent trait; it's a value that needs nurturing. Kids are innately curious and observant, soaking in the world around them like sponges. They're attuned to the wonders of everyday life that we, as grown-ups, often overlook.
Encouraging children to recognize and articulate their thankfulness not only cultivates a positive outlook but also fosters empathy and mindfulness. "I am Thankful" printables offer a creative and enjoyable way to make this happen.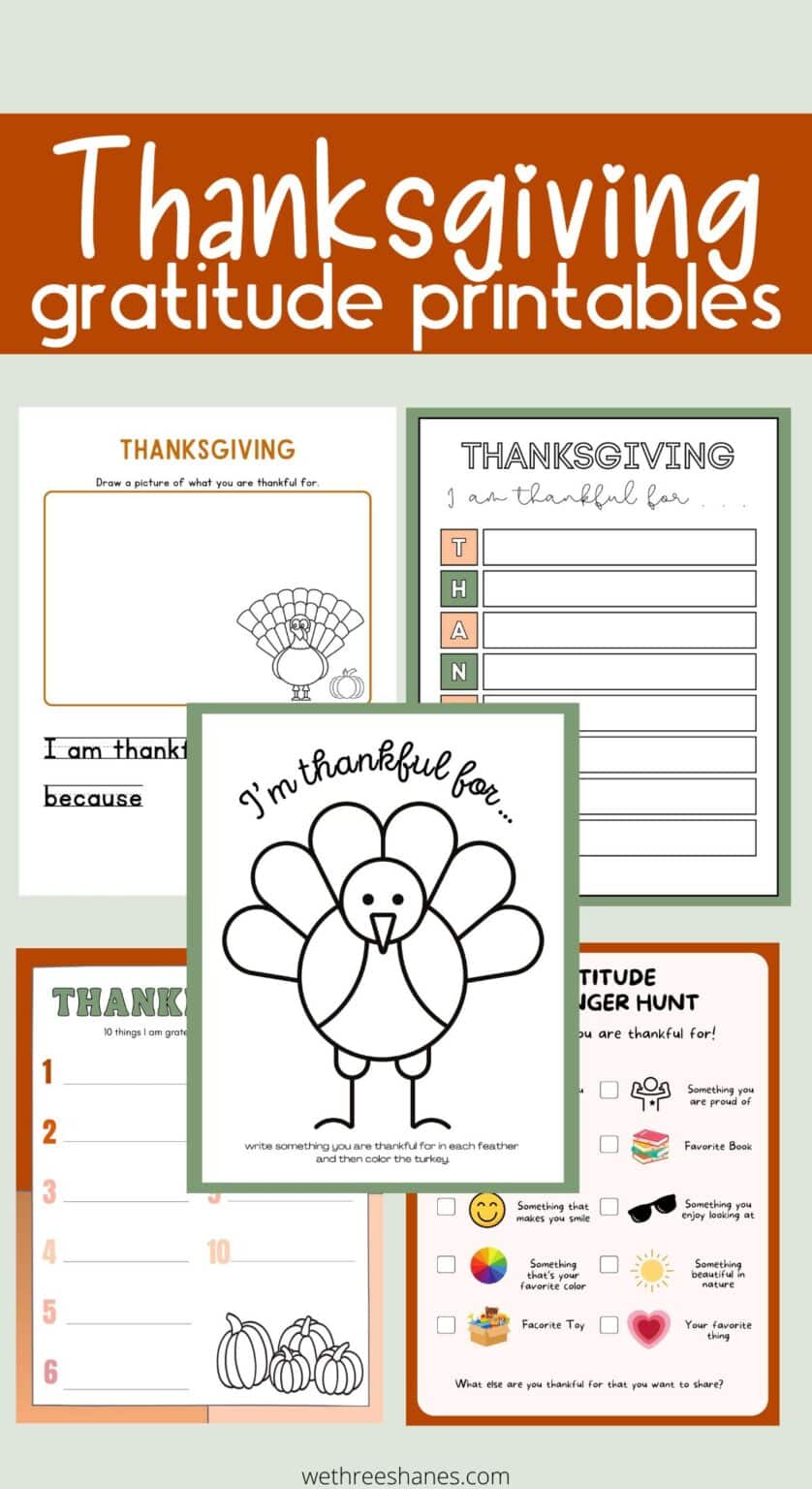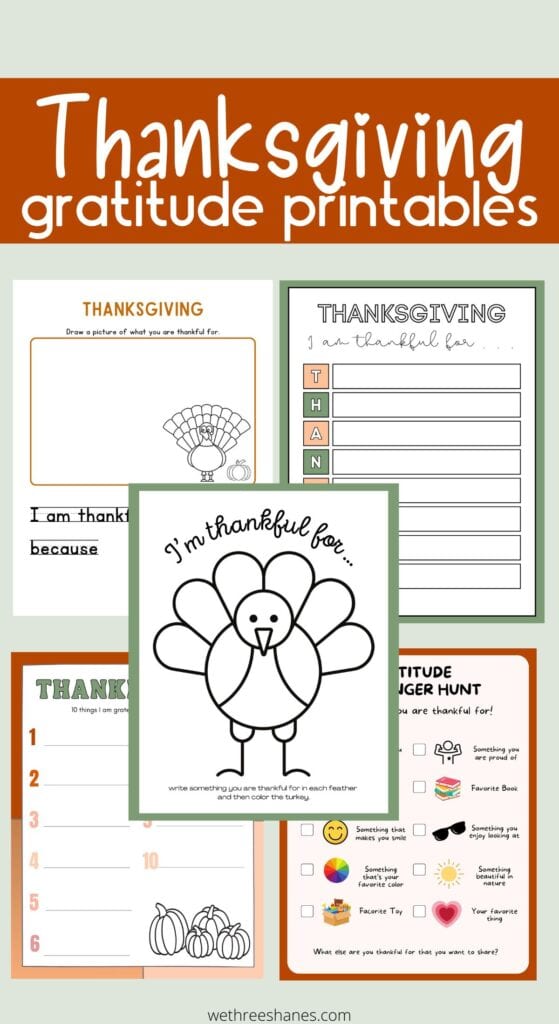 A Thankful Heart
Why not make gratitude a family thing this Thanksgiving? Picture your little ones, or whole family, sitting at the dinner table, grabbing their crayons with excitement, all set to jot down the stuff that makes them smile from ear to ear.
There are 6 free Thanksgiving printables for different ages so all family members can enjoy them, even older kids.
So, if you're looking for a meaningful and entertaining Thanksgiving activity that will not only keep kids of all ages busy while waiting for Thanksgiving dinner but also instill the values of gratitude and self-expression, you're in the right place.
Print out these "I am Thankful" sheets, and embark on an adventure of gratitude with your little ones.
How to Print Free Printable PDF Gratitude Worksheets
These thankful free printable worksheets could not be easier to print off. Just click the "Yes Please!" button under the printable/s you want to download and then print the PDF file from the download page. Then gather your family around the thanksgiving table to start your gratitude activities.
Remember, these printables are for personal use only. Classroom use is allowed.
I'm Thankful Turkey
This thankful coloring page is a great option for the whole family. Write the things you're thankful for in each of the turkey feathers and then color the rest of the page.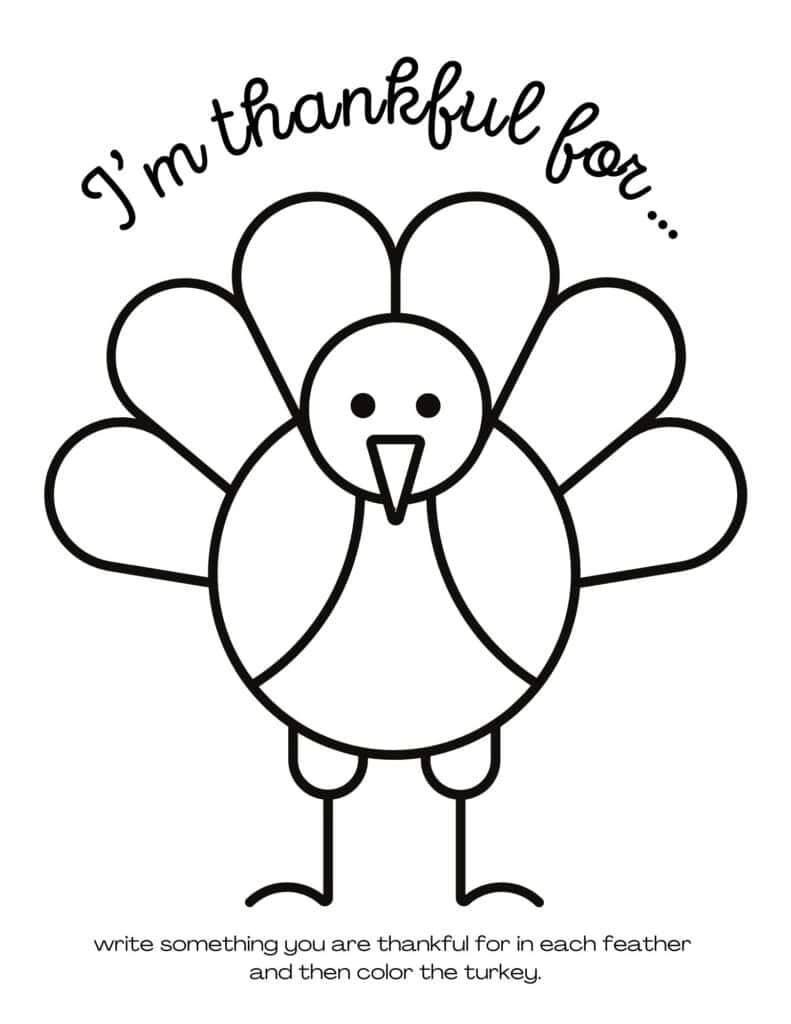 Thankful Picture
This thankful activity gives little kids a chance to draw a picture of what they are thankful for and to practice their writing at the same time.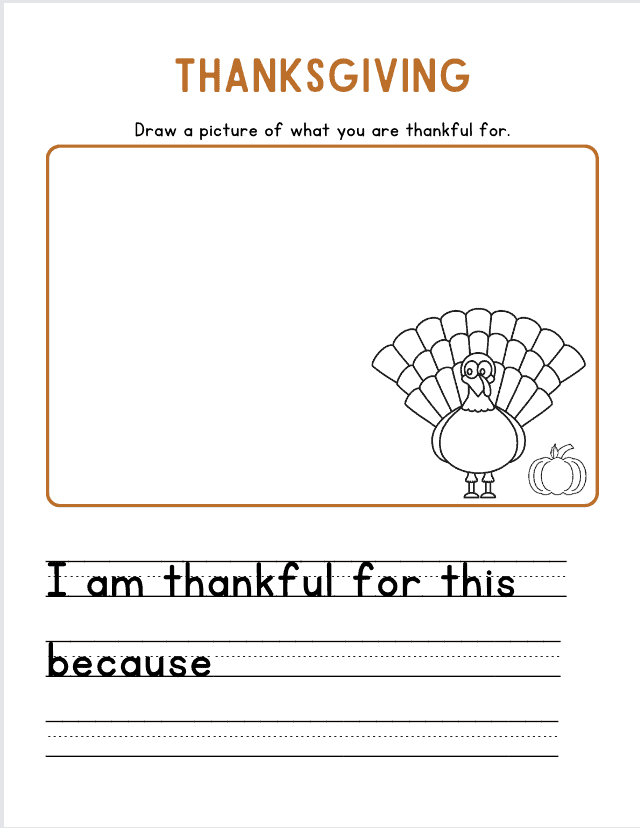 Thankful List Worksheet
This is a simple worksheet that can be used for older kids and adults. Younger kids will need help writing out the 10 things they are most thankful for. Print in color or black and white.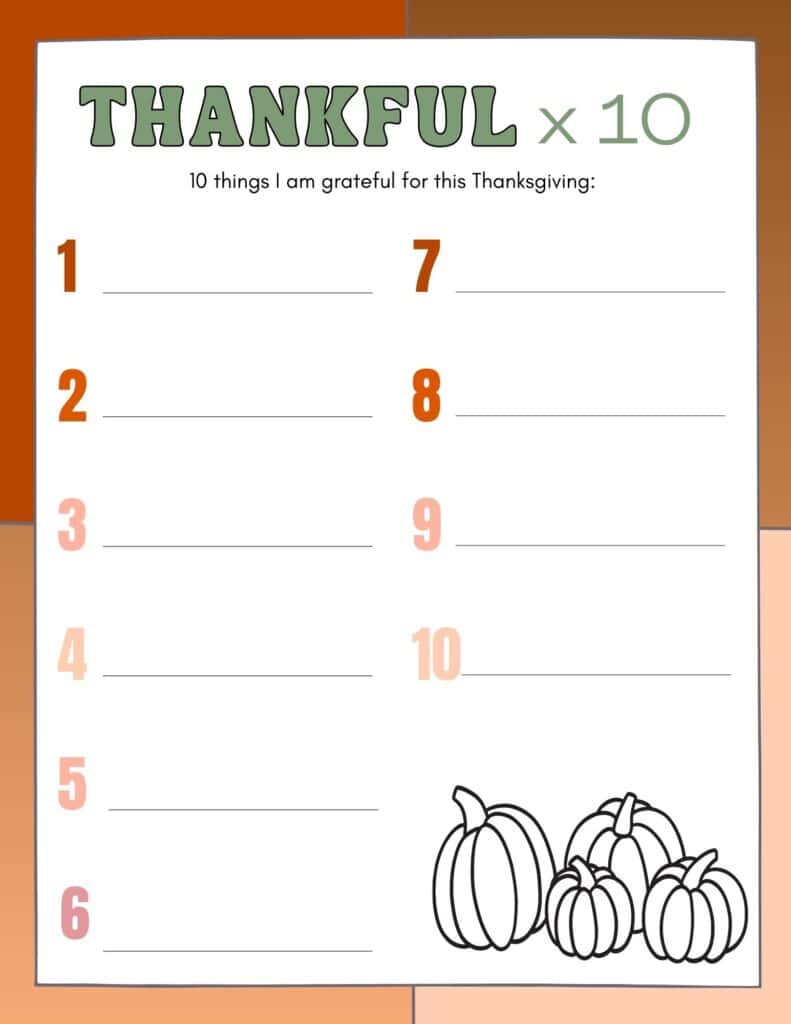 I'm Thankful Worksheet
This Thanksgiving worksheet is a bit different because you need to think of something you're thankful for that starts with each letter in the word thankful. It makes people think a little bit more and maybe come up with something they are grateful for that they maybe hadn't of thought of before.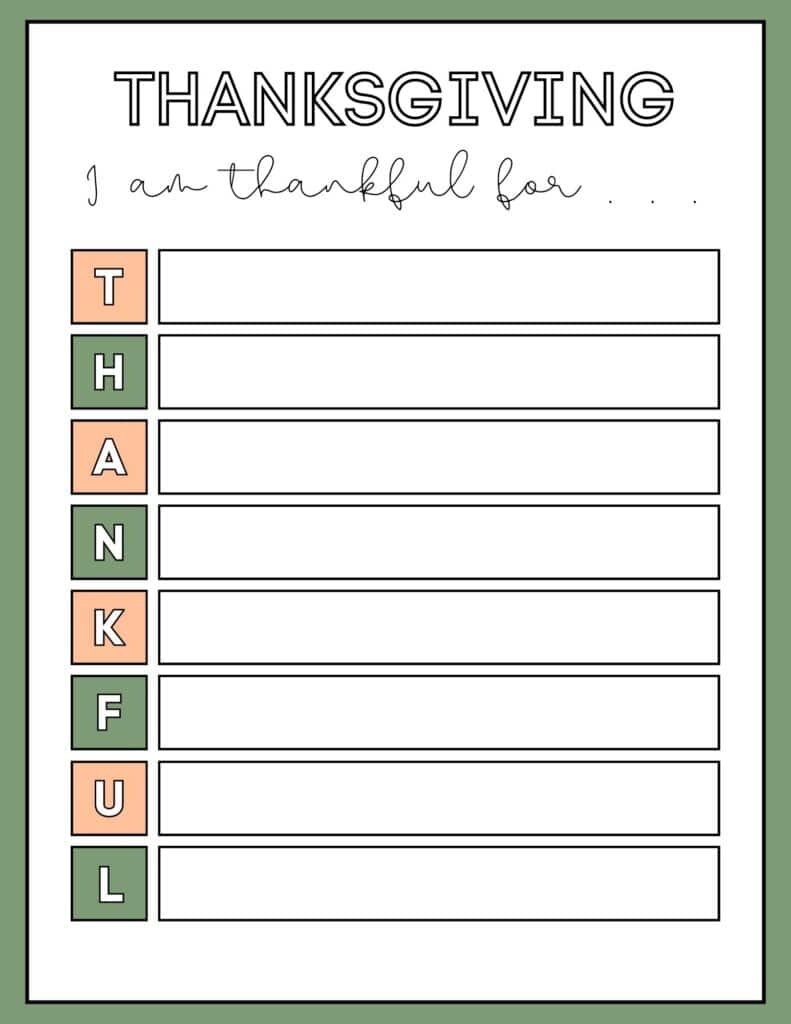 Thankful Banner
This thankful banner is a great way to display the different things the entire family is thankful for. Each person in the family can have a piece of the banner to write on and then you can string them together to hang somewhere in the house.
This is an excellent activity to do at the beginning of the month of November so you can see the banner all month long. However, you can save it for Thanksgiving day if you want to use it as a special decoration for the day.
You can print the pages on regular paper and back it with construction paper to add more structure if you'd like. Each banner piece is big enough for younger children to draw pictures of what they are thankful for. While older children can write theirs. 
There are five pieces that will print from one download. Each with a different but complementary color.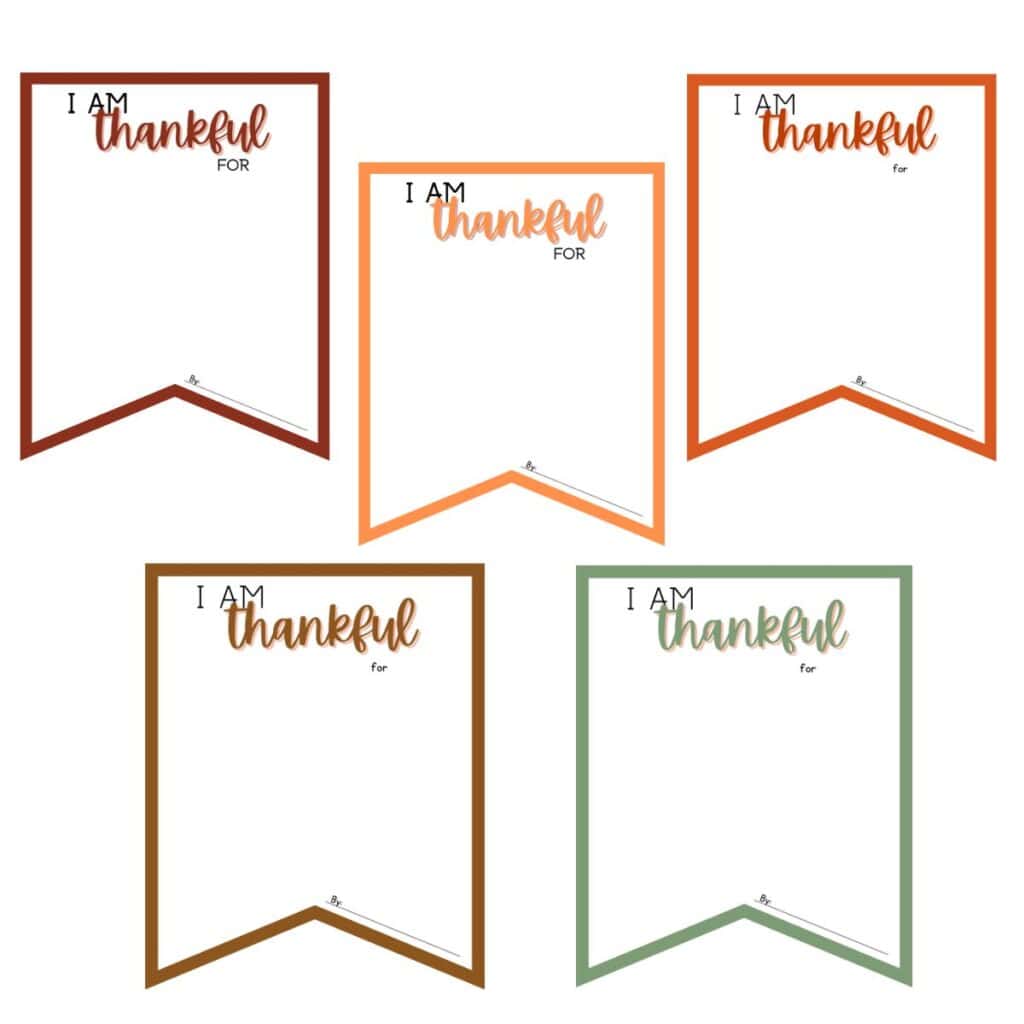 Gratitude Scavenger Hunt
This thankful activity doesn't require writing but it will get kids moving and thinking. It gives kids gratitude prompts and then they have to go in search of those things.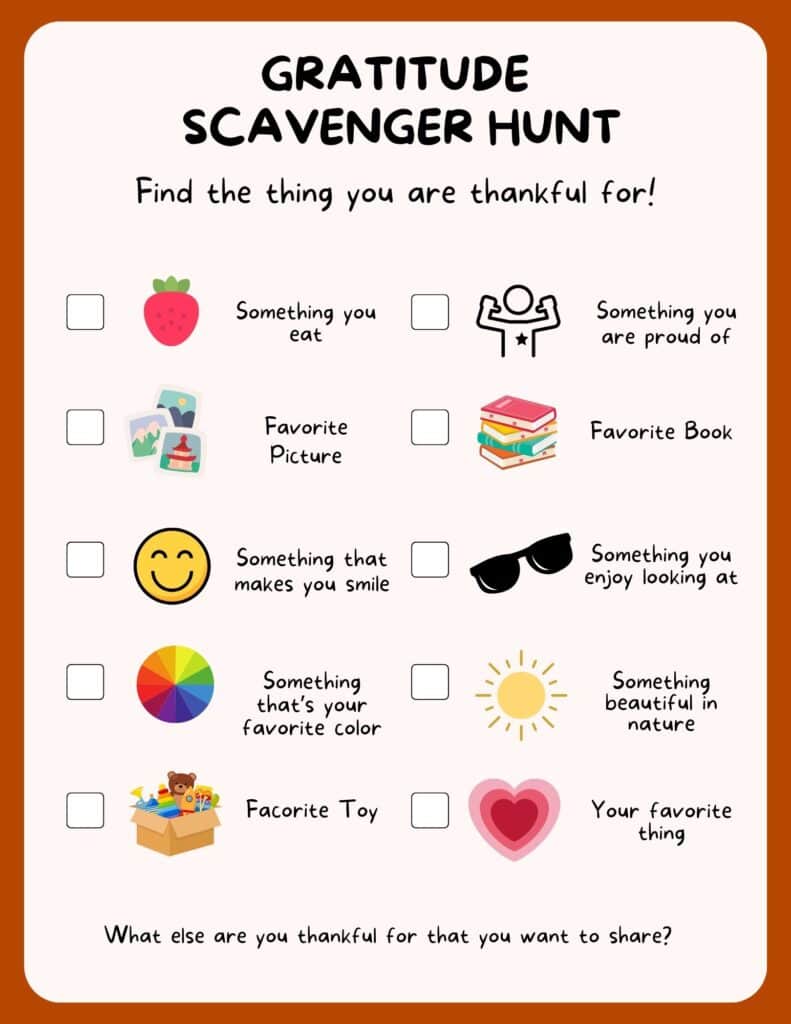 Tips to Make This a Family Fun Activity
Here are some tips for parents to make "I am Thankful" printables a fun and memorable activity on Thanksgiving:
1. Set the Mood – Create a warm and inviting atmosphere by playing soft, cheerful music and lighting some candles. It can make the activity feel more special and cozy.
2. Engage in Discussion – Before kids start filling out the printables, engage in a short conversation about gratitude. Ask them about the things or people they appreciate. Share your own thoughts and feelings about Thanksgiving and what you're thankful for.
3. Artistic Freedom – Encourage your children to express their gratitude in their own unique way. Let them use a variety of art supplies, such as markers, colored pencils, stickers, and cut out magazine pictures to make their printables colorful and exciting.
4. Include Everyone – Make it an inclusive family activity. Have parents, grandparents, and siblings participate as well. This will not only make it more enjoyable but also set an example of gratitude for the children.
5. Share Stories – Alongside their drawings and notes, ask your kids to share stories or explanations about why they are thankful for what they've chosen. This adds depth and meaning to their expressions.
6. Create a Gratitude Collage – After everyone has completed their "I am Thankful" printables, create a gratitude collage or display board. Hang it up in a prominent spot where everyone can see and appreciate it throughout the holiday season.
7. Thanksgiving Tradition – Incorporate the "I am Thankful" printables into your Thanksgiving tradition. Make it a part of your pre-dinner or post-dinner routine. Children can share their gratitude notes during the meal or before dessert. Next year pick a different printable to do. Then, you can rotate through the printables for the next couple of years.
8. Keep it Lighthearted – While gratitude is a serious and important concept, keep the activity lighthearted. Use humor and fun prompts to get kids thinking about the lighter side of thankfulness.
9. Document and Reflect – Keep a record of each year's printables and notes. Over time, you'll have a collection of memories that show how your children's gratitude and perspective have evolved. If you don't want to keep printables every year then take a photo of all of them for an end of year album.
11. Express Your Own Gratitude – Don't forget to fill out your "I am Thankful" printable as well. Kids love seeing their parents participating, and it's a great opportunity to model gratitude.
12. Count Your Blessings – At some point during the day, take a moment as a family to read aloud or share what everyone is thankful for. It's a beautiful way to remind each other of the things that matter most.
By incorporating these tips, you can turn these free Thanksgiving gratitude printables into a delightful and meaningful family tradition that fosters gratitude, togetherness, and creativity this Thanksgiving season.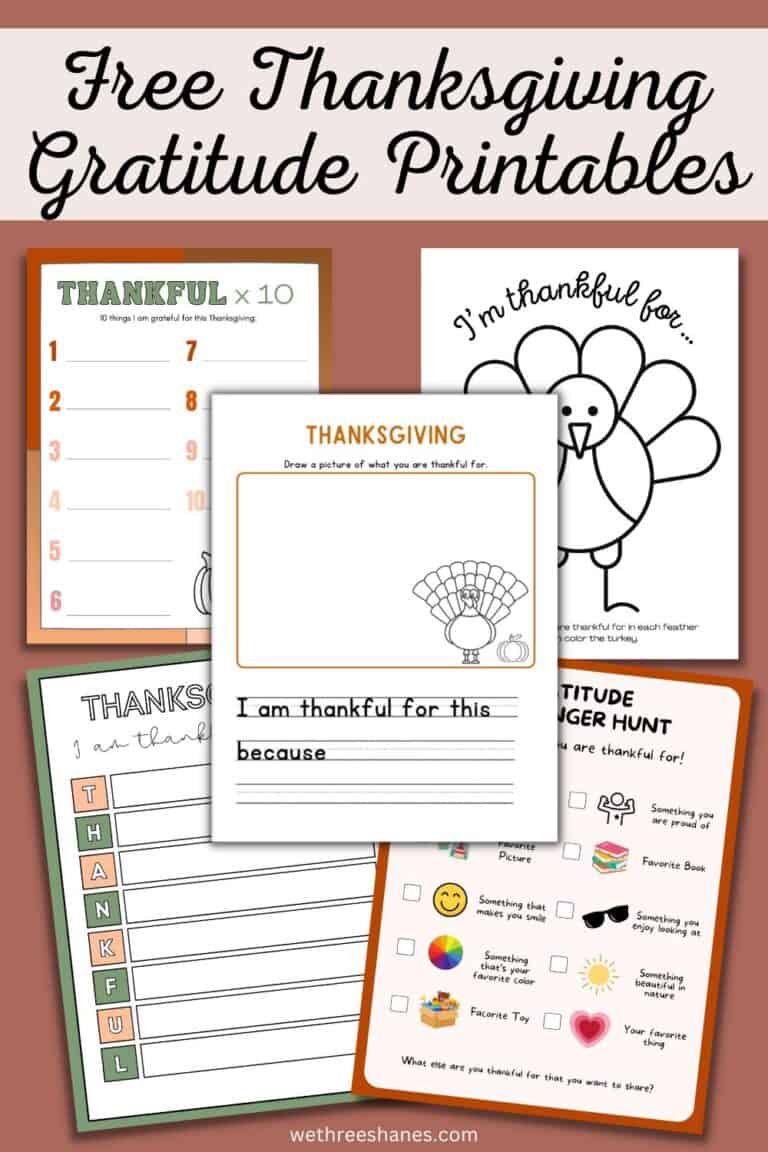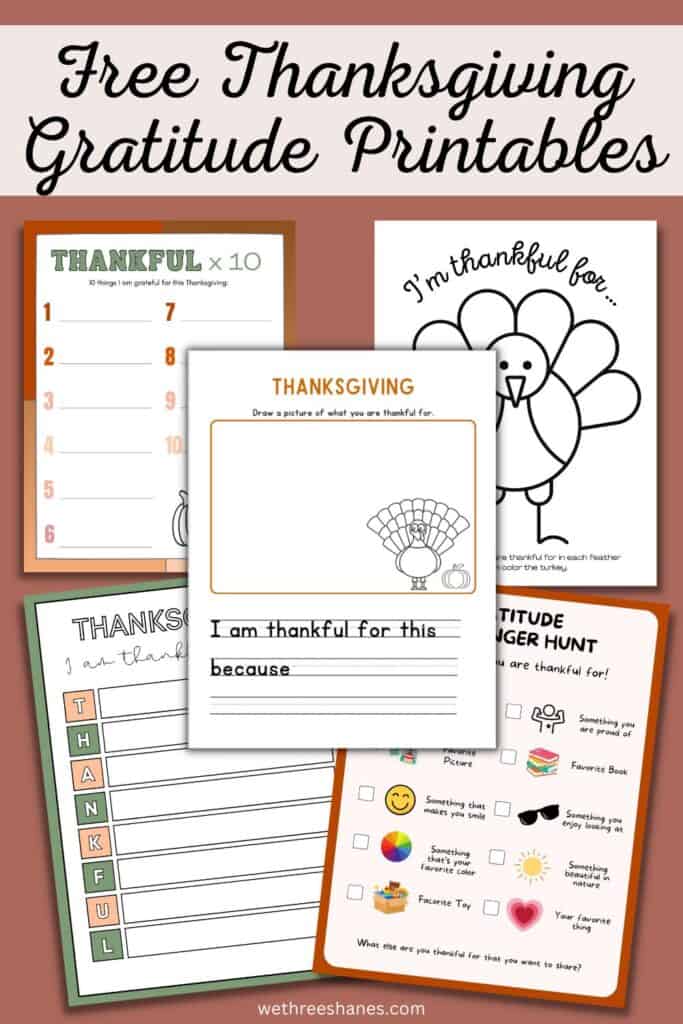 The Spirit of Thanksgiving
So there you have it – a simple way to infuse Thanksgiving with a little extra gratitude. These 'I am Thankful' printables are a great reminder that there's always something to be thankful for.
So go ahead, print them out, and enjoy some thanksgiving activities that help the family express gratitude this fall season.
Let's keep that thankful spirit alive, not just on Thanksgiving, but all year round. Wishing you a Happy Thanksgiving filled with love, laughter, and lots of gratitude!
Which printables did you use this Thanksgiving? Tell us all about it in the comments below!
You Might Also Like: