I love to share simple living ideas. I'm still currently on a path to simple living but have learned and continue to learn many things along the way. Simple living to me means cutting out the unnecessary things in life that cause nothing but stress, to a degree. I'm constantly looking for more ways to simplify everything from cooking, cleaning, to spending time with family and getting out doors more. I will be sharing a lot of that with you.
But, that's really only a small part of who I am. If you want to know more than just what I plan on sharing blog wise then keep reading.
My sisters would tell you I'm the bitchy sister. When I was a teenager my parents said they would make my future husband sign a "no returns" contract. I didn't get married until I was 24 (already an old maid in Mormon years) and I think they were getting nervous there would be no takers.
While I can be bitchy, especially mornings if you try to talk to me before, um let's say, noon, I prefer to think of myself as direct and willing to offer constructive feedback, usually only when solicited! The truth is, we're all the bitchy one; sarcasm runs deep in this family. I'm just better at it.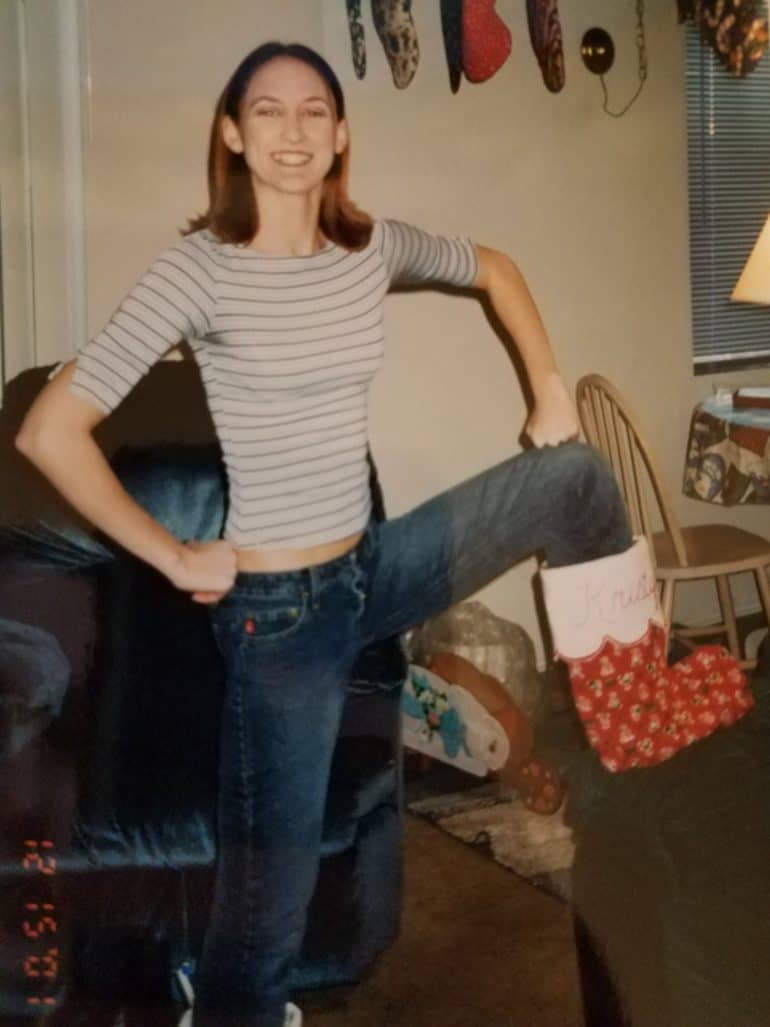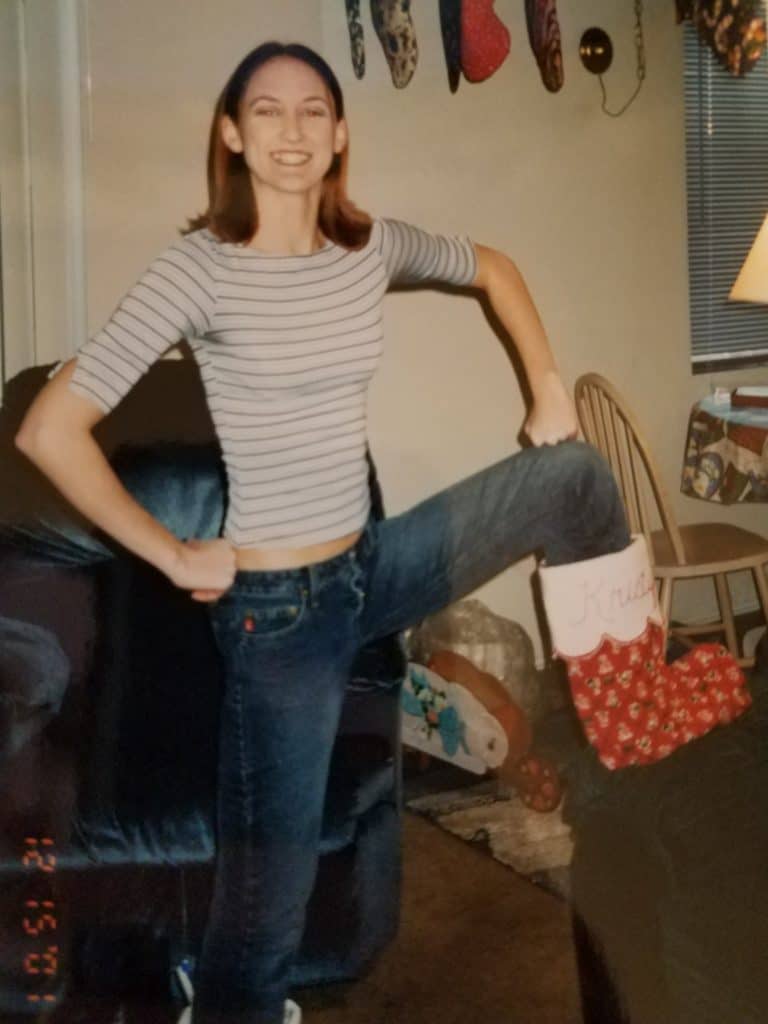 For someone so self-assured among family, I have quite a bit of social anxiety. When we were young, I remember begging Kristy to make my purchases at the mall or to call the pizza guy so I wouldn't have to.
Even now, I cringe thinking of how terrifying a new or unpracticed social situation feels. I used to think/hope I would grow out of it once I was an adult but instead I've found there are way more things to freak out about.
While many things have gotten easier with practice (I can easily shop on my own now :)), I still hate the phone! I would rather drive somewhere to make an appointment in person than do it over the phone, but if I have to make a call, I will…probably have a good cry first.
For me, this blog is a way to work on pushing the limits of my comfort zone. Blogging takes a lot more social interaction than I'm used to but I don't want to let a little introversion keep me from enjoying the experience of connecting with all of you through this blog!
I have always loved both eating and cooking (not necessarily in that order but probably). Instead of cartoons on Saturday mornings I watched cooking shows. By the time I was 12, I had quite the kitchen gadget collection from years of birthday and Christmas presents.
I pretty much plan my life around both cooking and eating food. I can't wait to share my favorite recipes with you! The list is so long and gets longer everyday.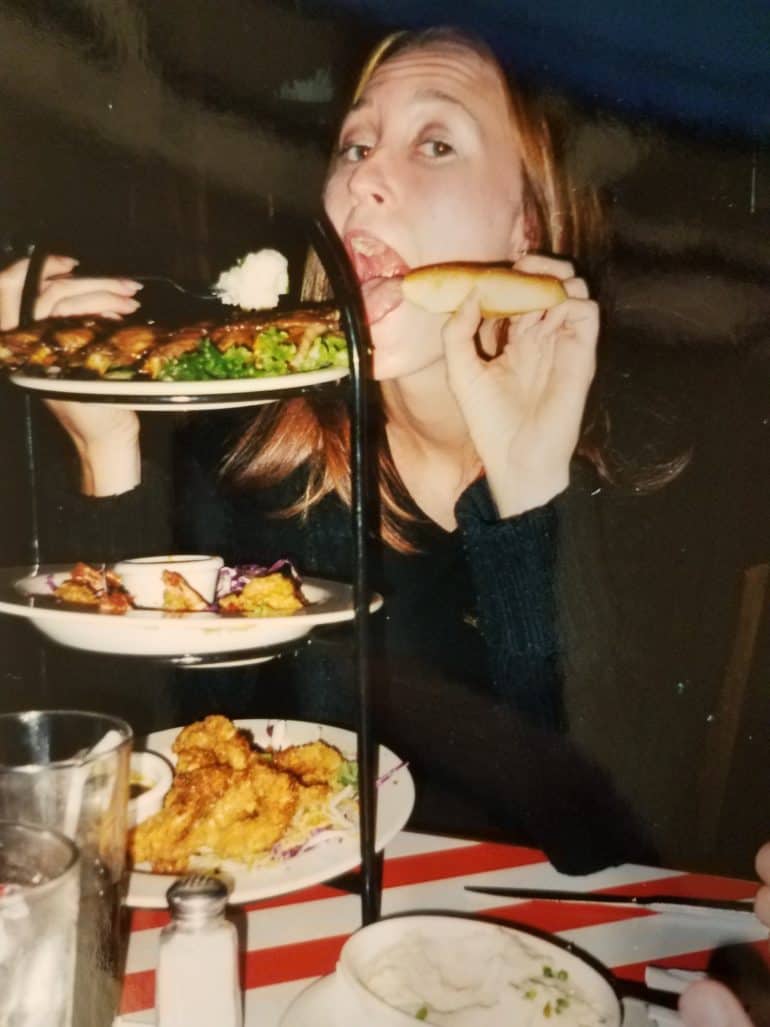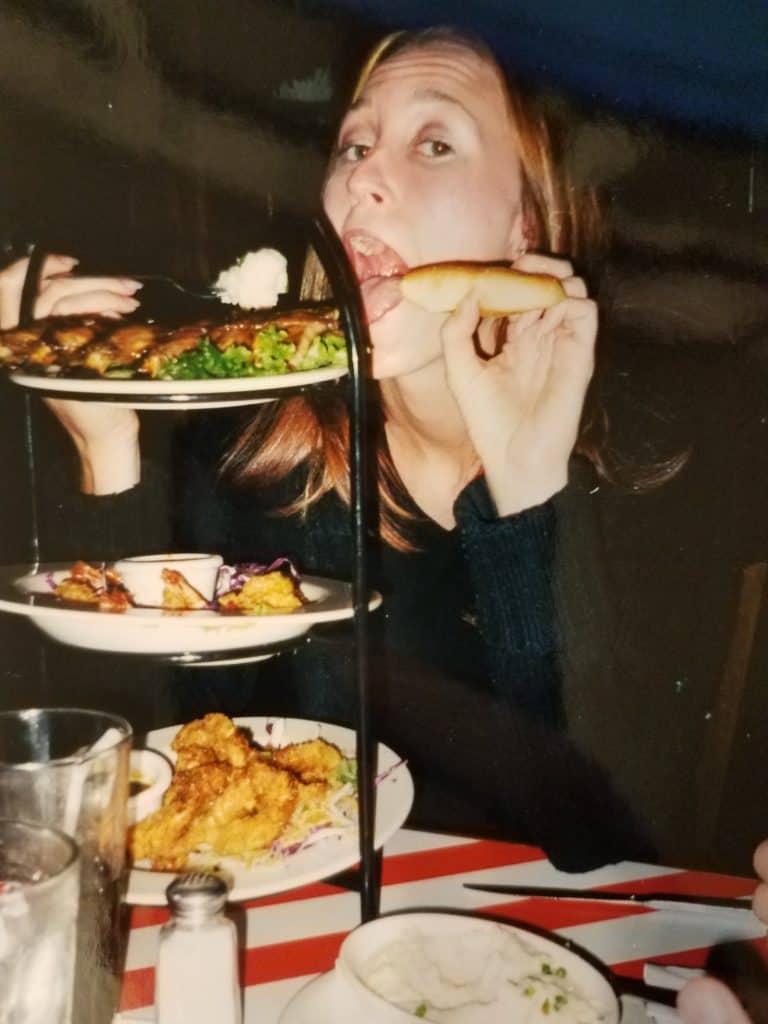 On a side note, I totally hate to bake!I find it to be so monotonous. Measure, pour, measure, pour, stir repeat. Boo! I do love homemade bread though, so if you are ever in my area feel free to drop some off anytime you feel like it. 🙂 Katie is definitely the baker in the family. You can count on her for some amazing baking recipes. Delicious cinnamon rolls anyone? Yes please!
Except these two recipes. They are so good they're worth the boring effort: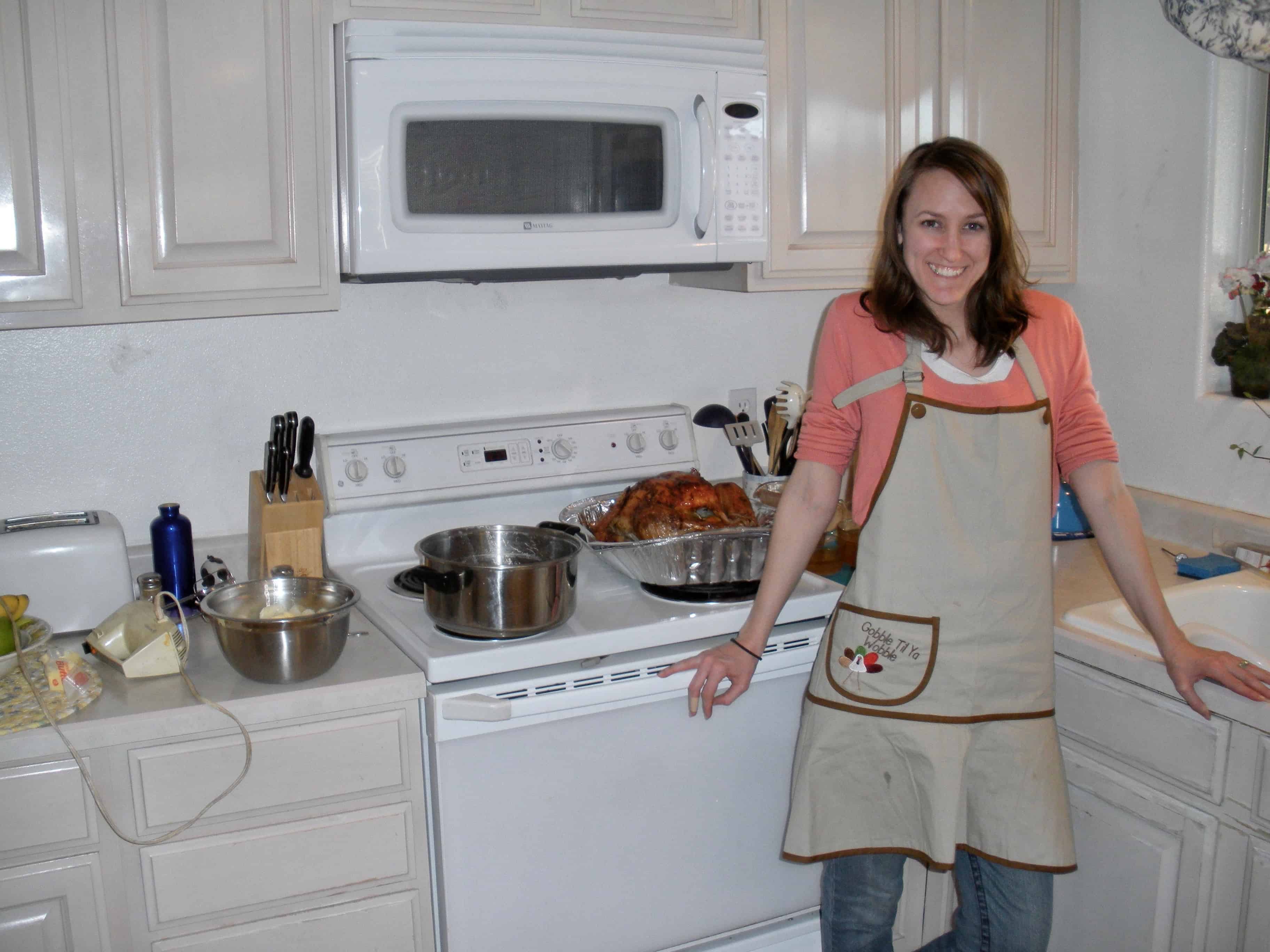 Our group bio mentions we are Mormon. I consider myself a hopeful, liberal mormon. (Don't believe everything you hear on Fox news. Lots of liberals aren't crazy!) I can't say I know everything in my church is perfect, but I love the friendships and community I have there. Sometimes we may have different ideas about where culture starts and truth ends, but I always feel connected to people who try to lift others with love and understanding.
Family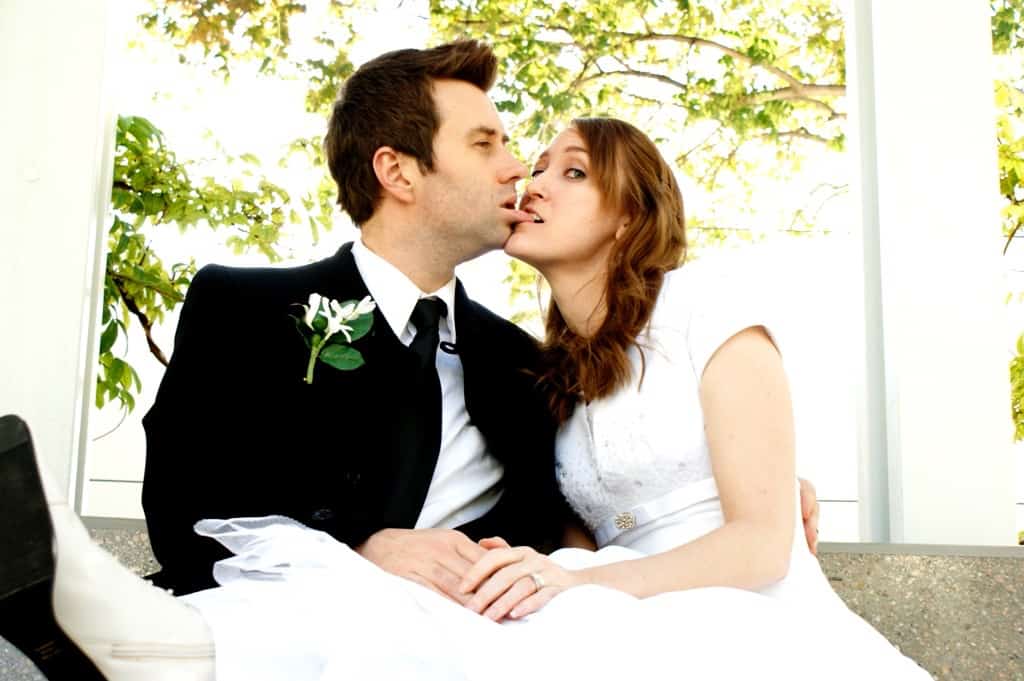 My husband, Ender, and I met in Los Angeles after he followed a job there from SLC. We met at church, but didn't start dating until after I forced my brother and our friends to invite him to hang out with us, and hint at asking me out.
We went to Chili's on our first date. It could have been Taco Bell and I would have been happy. Now his favorite marriage advice to give is: "Find someone who grew up poor because they're easy to please." Also, I just really like Taco Bell.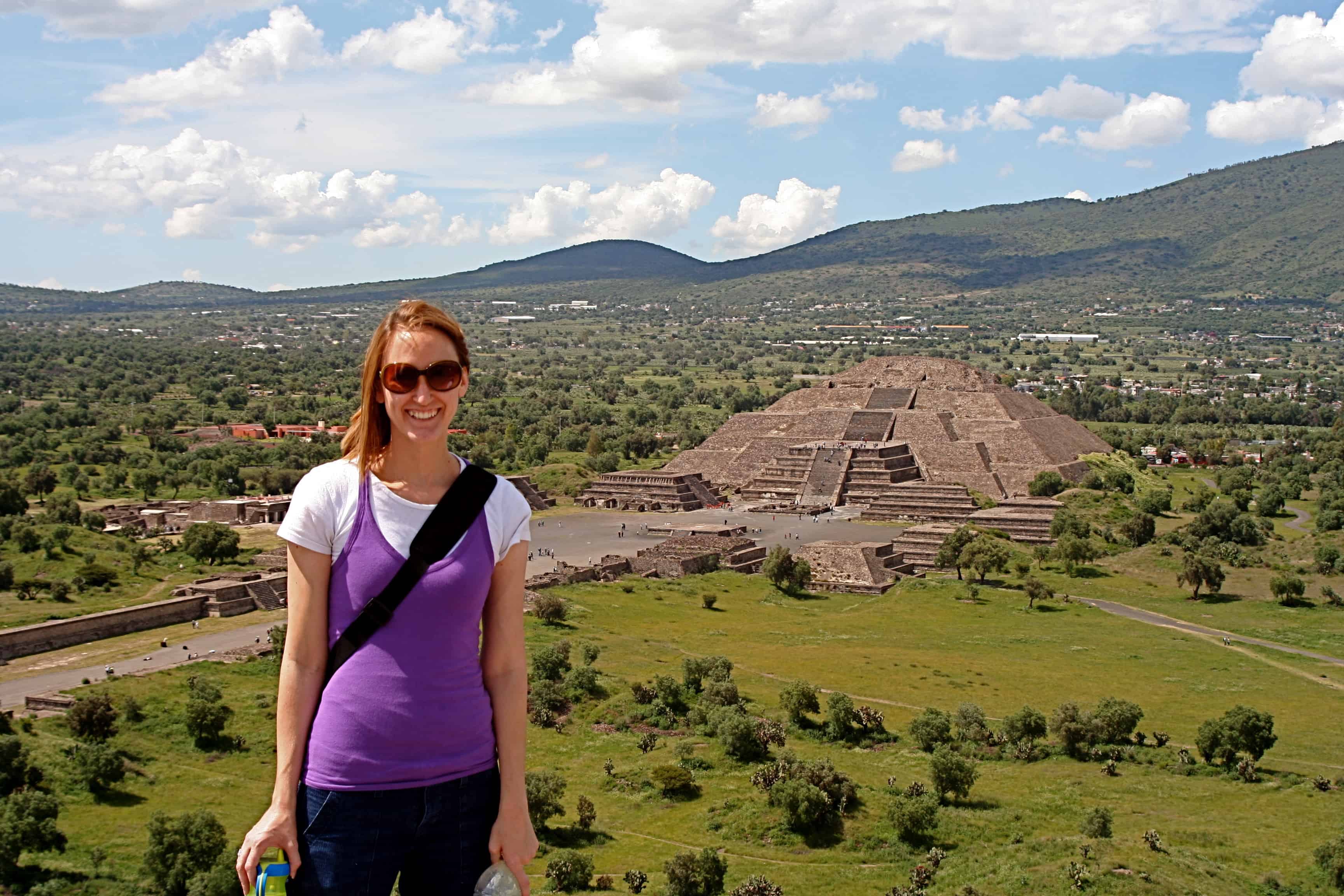 One of the hallmarks of our relationship is a spirit of adventure. In 14 years, we have moved 12 times, lived in 5 states and even a foreign country.
We spent 3 years in New York City, eating amazing food and meeting awesome people. We lived in St. George, Utah, where we adopted our beautiful son, Jacob. We did two years in Mexico City (I don't speak Spanish but it was worth it for the food alone!) for Ender's masters degree and another 4 in Muncie, Indiana for a PhD.
This year we're in Fort Collins, Colorado for his clinical internship and next year we will see where our next adventure takes us!We do plan to settle down soon, hopefully close enough to our families that Jacob can see his grandparents and cousins a few more times a year. (We stayed in Fort Collins because we love it so much!)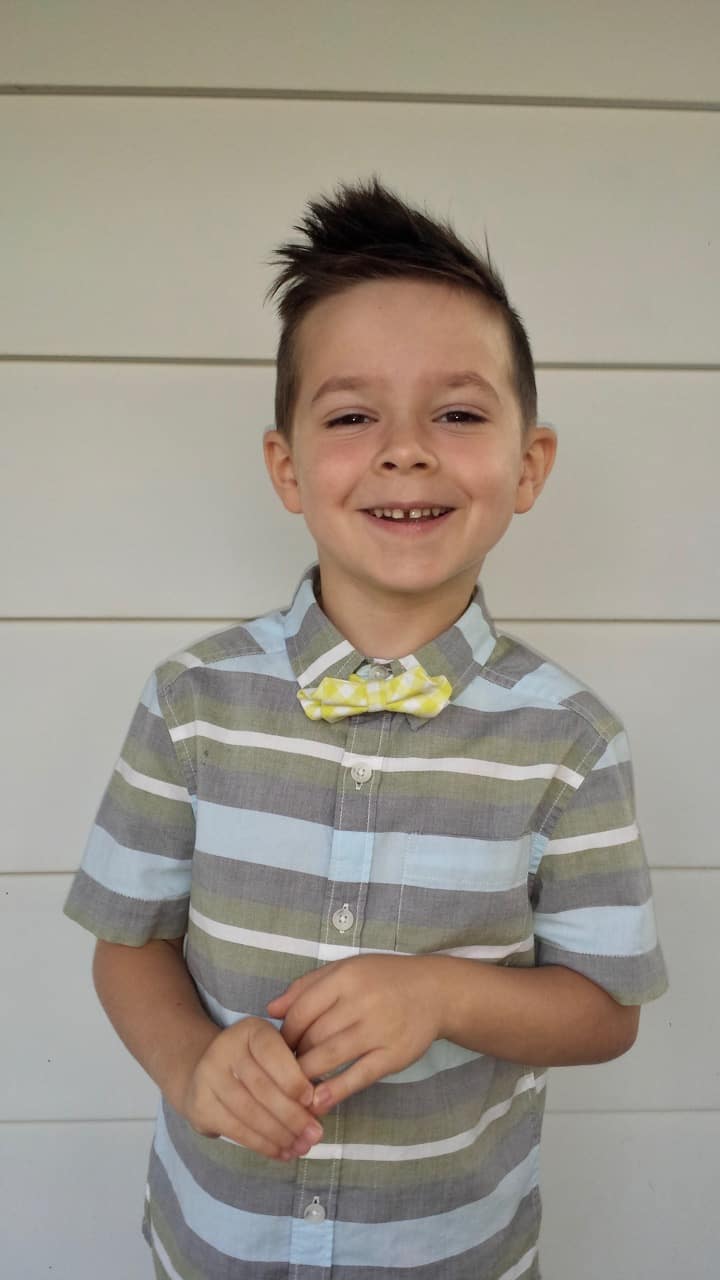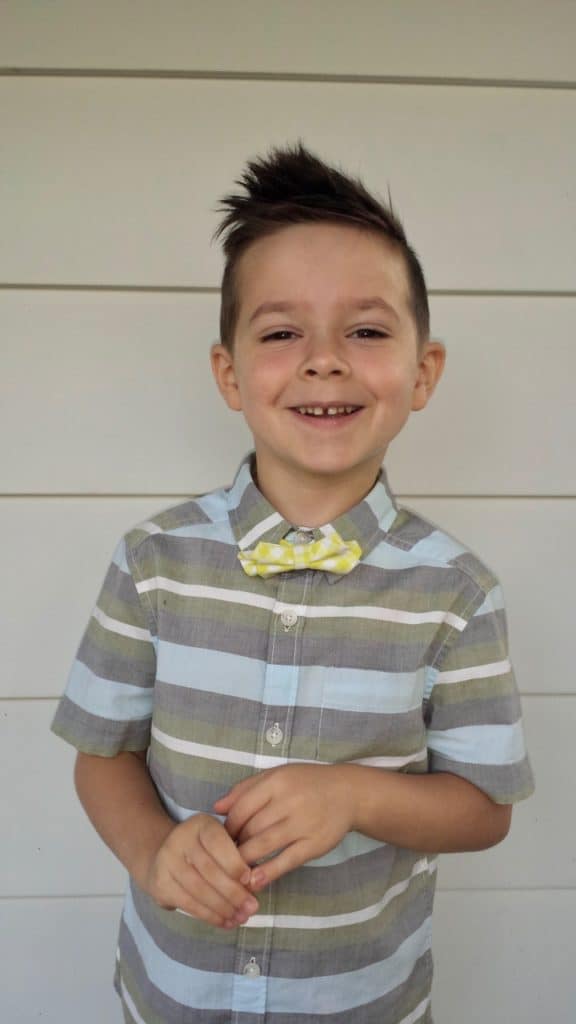 I mentioned the adoption of our son.We have an open adoption and we absolutely love it! We have been blessed with the most amazing birth mom and family. If you are considering an open adoption and want to talk, hit me up!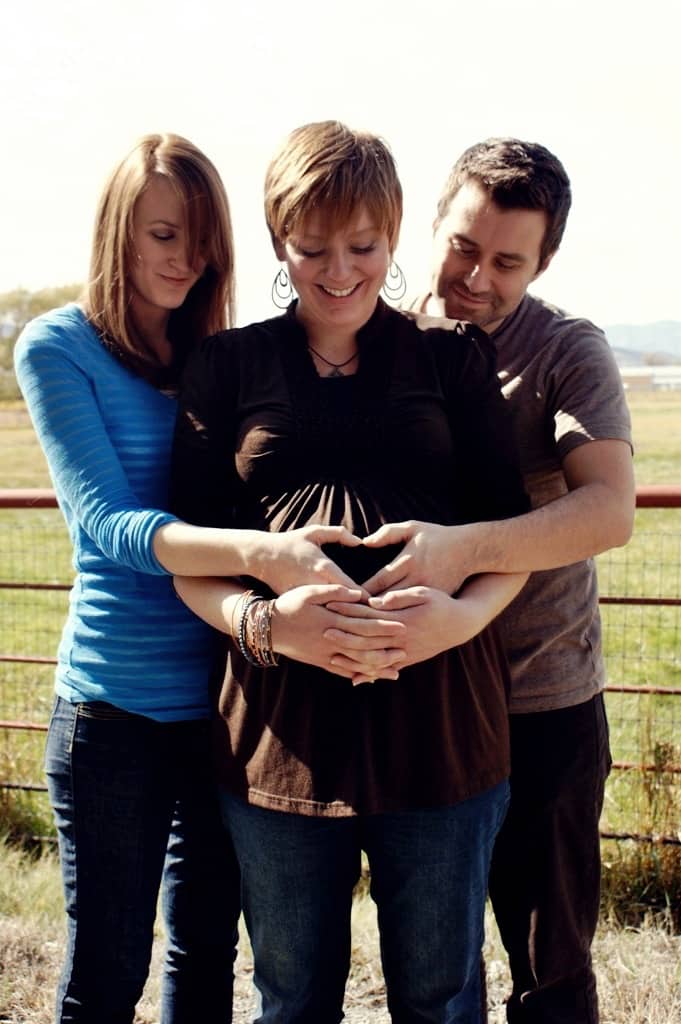 One of the things half a dozen long-distance moves has taught me is the value of less. Minimalism resonates with me the more I crave a simpler life.
I want to have less clutter to put away, less laundry to do, fewer clothes to iron, and more enjoyment out of the things I really care about. I want to look around an organized house and love every part of it.
I used to be a pack rat. Growing up on a tight budget really taught me to be frugal, but also made me feel like I should hold on to everything I ever bought. Learning to let go of things I no longer want or need has gotten easier as I experience a less hectic life with more time for what is important. I know minimalism isn't for everyone, but hope some of you will enjoy reading posts about the things that work for me.
I love my time cuddling on the couch with my family, watching a movie and snacking. Some of our favorite movies and TV shows include: Schitt's Creek, Doctor Who, Avatar the last Airbender, Arrested Development, Amelie, Spirited Away, Scott Pilgrim and Speed Racer (to name very few).
We also love board games. ConceptLove Letter, and Sushi Go are a couple of favorites. We also have two rescue dogs Rory and Macho.
Fun Facts
I love pickles and will absolutely drink the pickle juice when the jar is done.
I eat a very unhealthy amount of salt.
In Junior high, I had the same glasses as my PE Teacher. She was not very popular so this was super embarrassing at the time.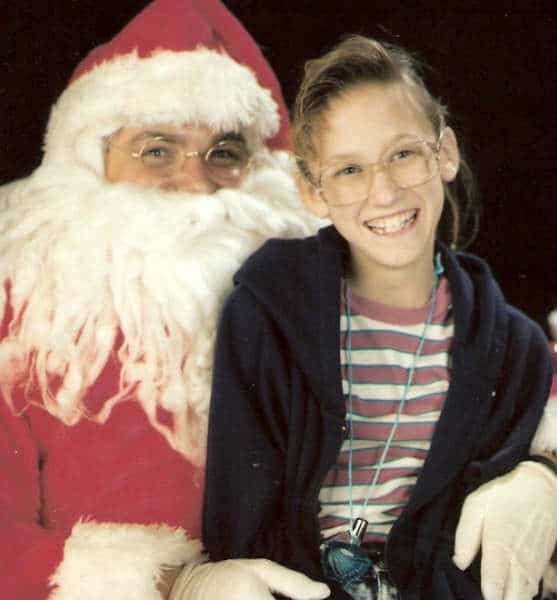 I hated to read growing up. HATED IT! Until…Ender talked me into reading the Ender series (ha!).I loved it, and have been reading ever since. Some of my favorite books are: Extremely Loud and Incredibly Close, Bossy Pants, Agatha Christie novels, and the Harry Potter series (obviously). 
I always plug my nose when jumping into water.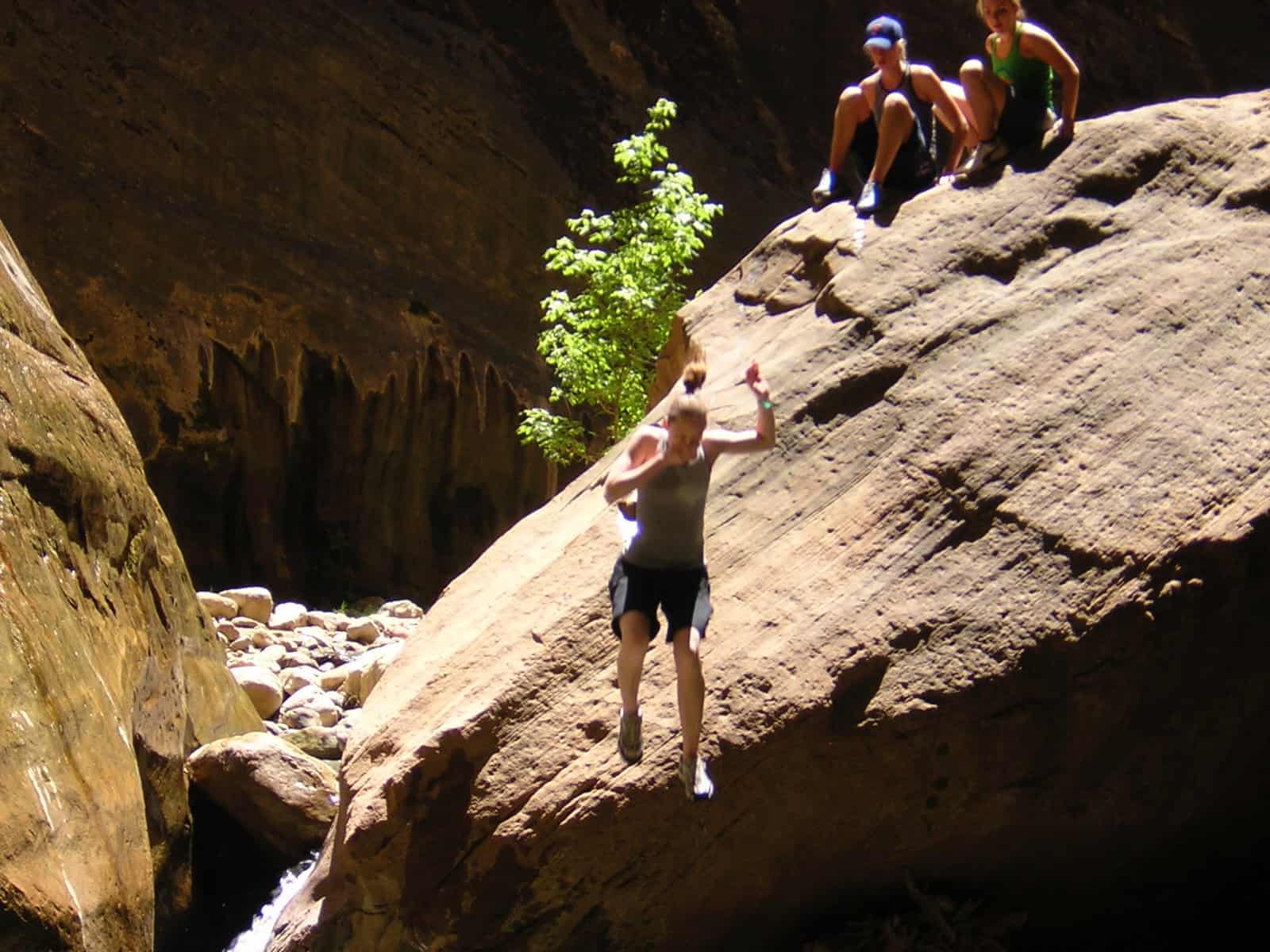 I still have a baby tooth. We grew up with out dental insurance so the first time I went to the dentist was in college. By then it was too late to pull the adult tooth into place so the baby tooth stayed. I'm a bit self conscious about it and hope to one day get a veneer. (I cracked this tooth while eating out with a friend so I finally got it fixed! Woot!)
I was on a championship hiphop team after I was married. Don't think because you get married you have to stop doing some of the things you love. Marriage only means you have an amazing cheerleader on your side.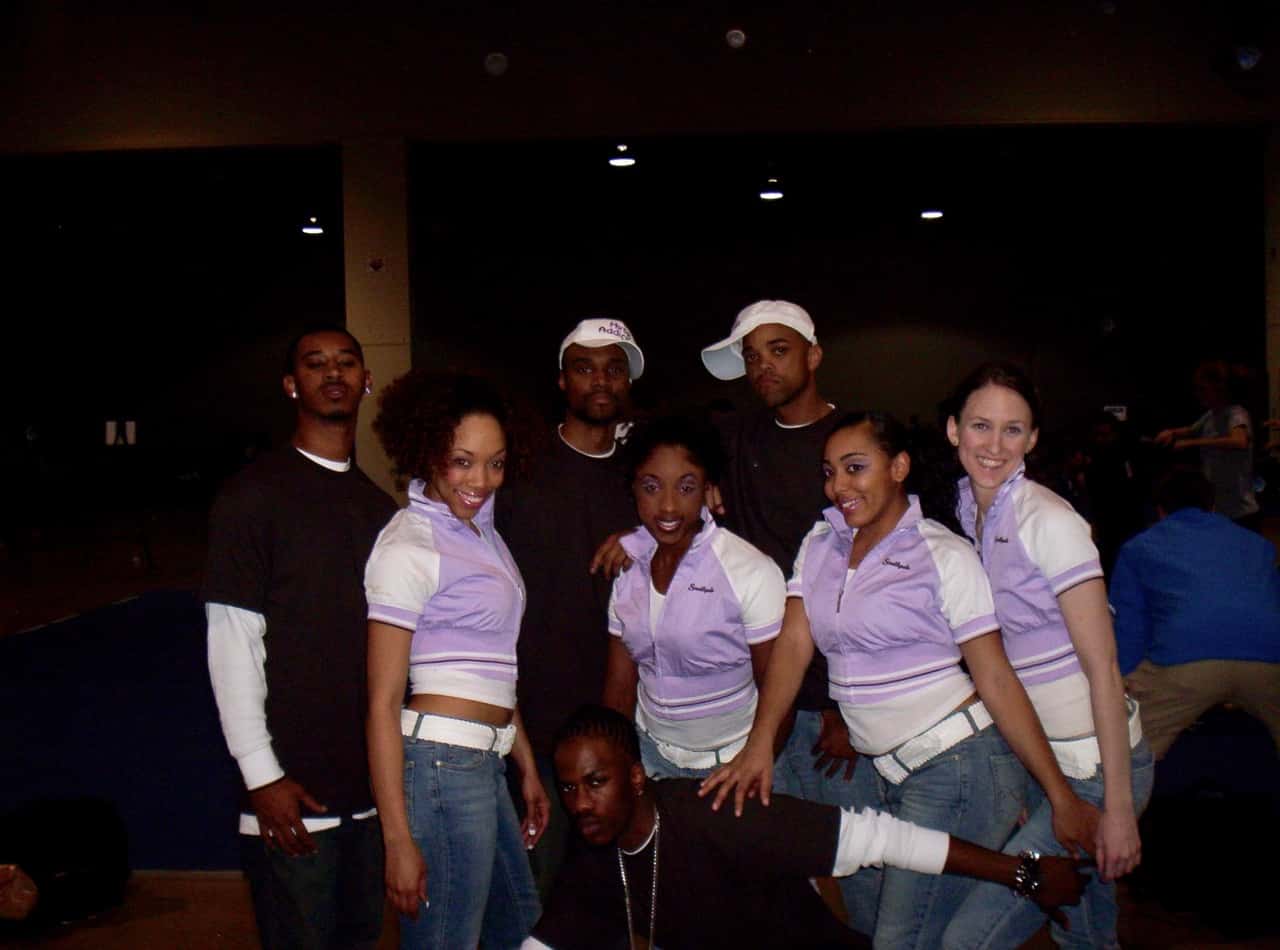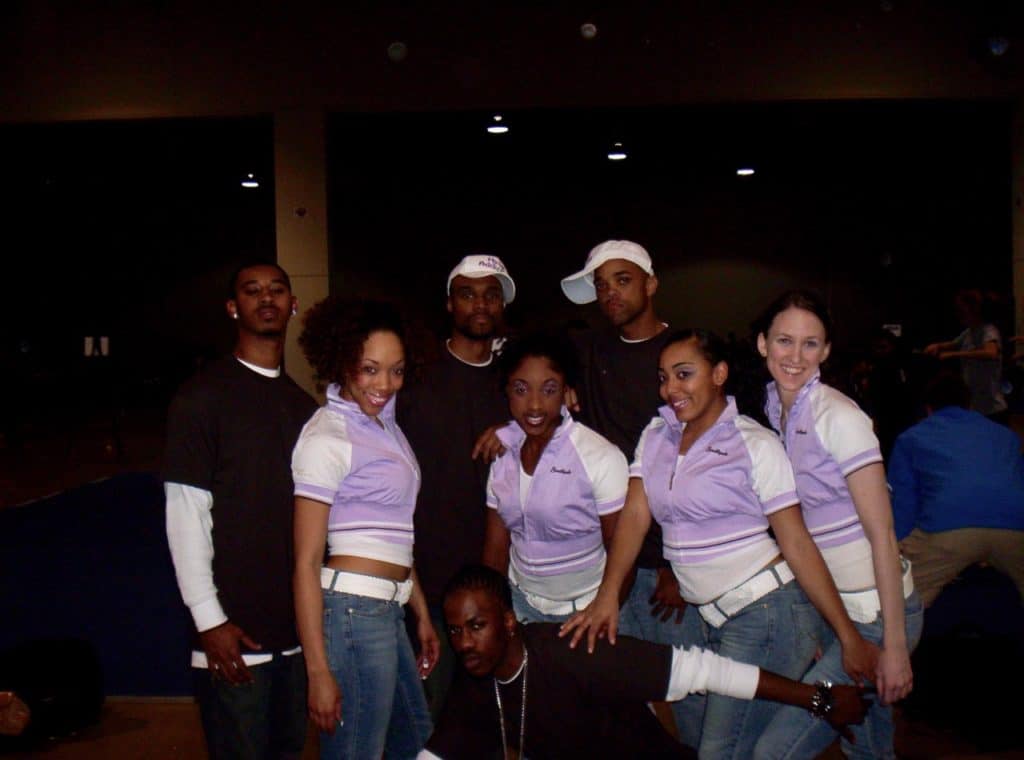 Growing up I was ridiculously flexible. My nick name was Gumby.