The Best Dollar Store Fall Decor
Fill your home with lovely decor this Fall, with a trip to the Dollar Tree. Today I'm sharing the Best Dollar Store Fall Decor finds to help you save money this season.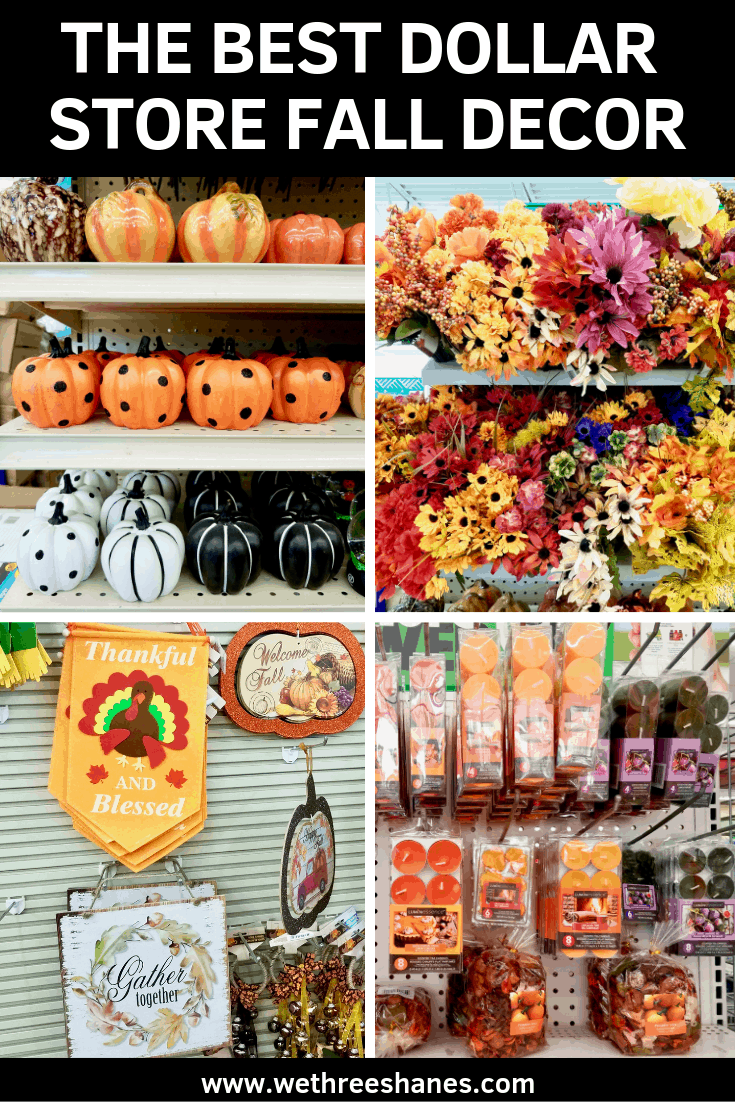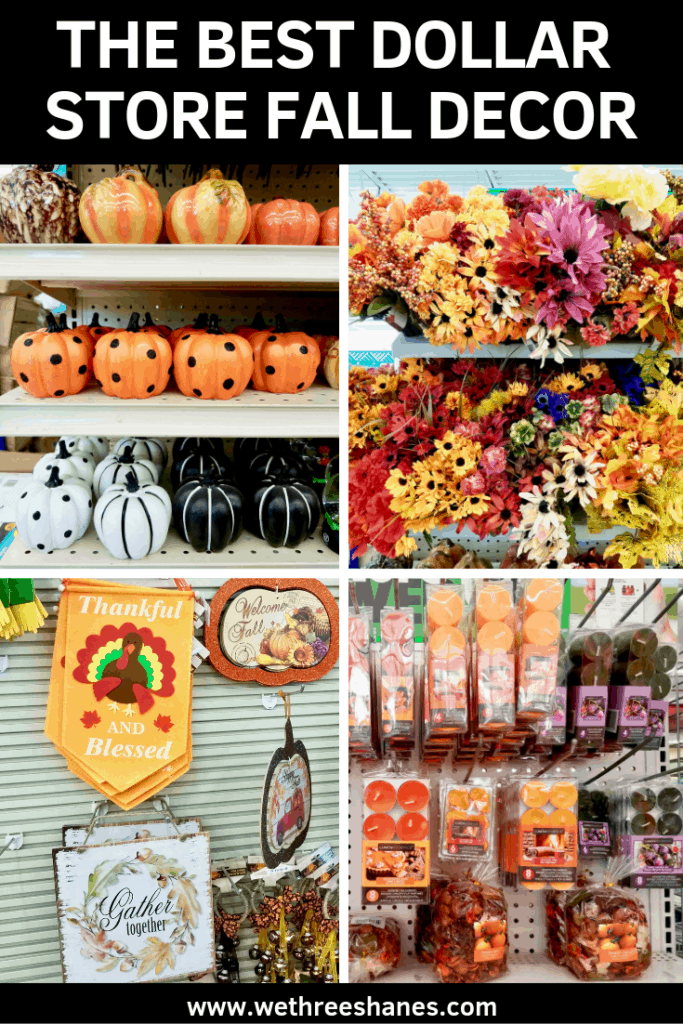 The Best Dollar Store Fall Decor
I live across the street from a dollar store which is great for saving money. It can also a bit dangerous. The Dollar Tree has really upped it's game in the decor department, especially Holiday decor.
A trip to the dollar store is a must before buying Holiday decor from anywhere else. It just makes sense to spend less when the decor is so dang good.
If you haven't been to your local Dollar Store to check out the Fall decor then I've got you covered. I'm going to share all the great stuff you should hurry up and nab.
Fall Ribbon
There are a ton of choices when it comes to Fall ribbon at the Dollar Store. I'm dying to make a cute Fall wreath. Some burlap and Fall ribbon would be perfect together.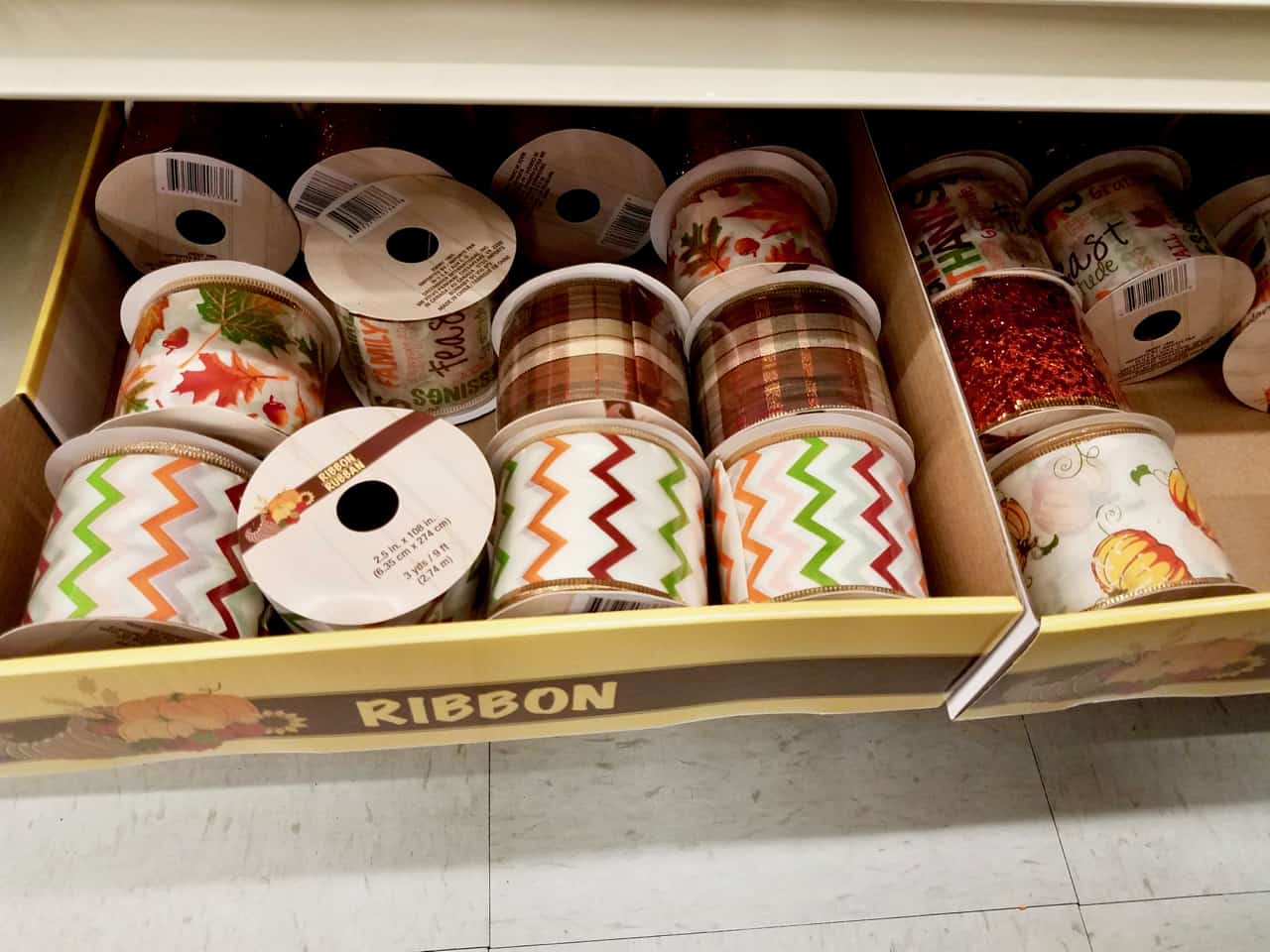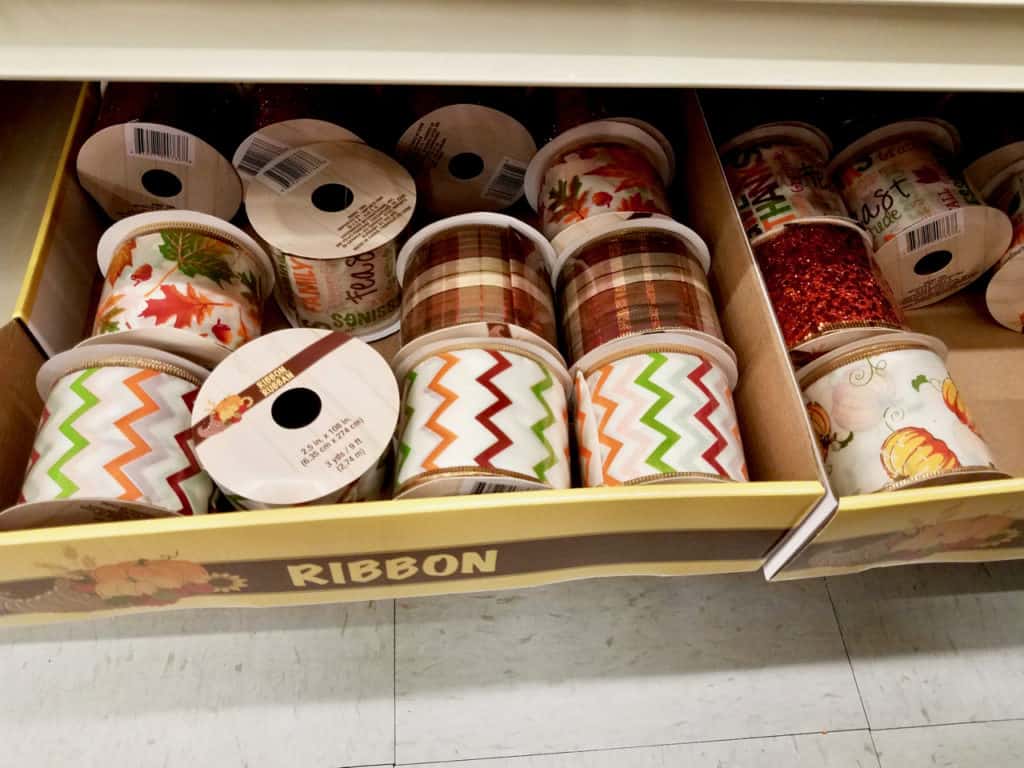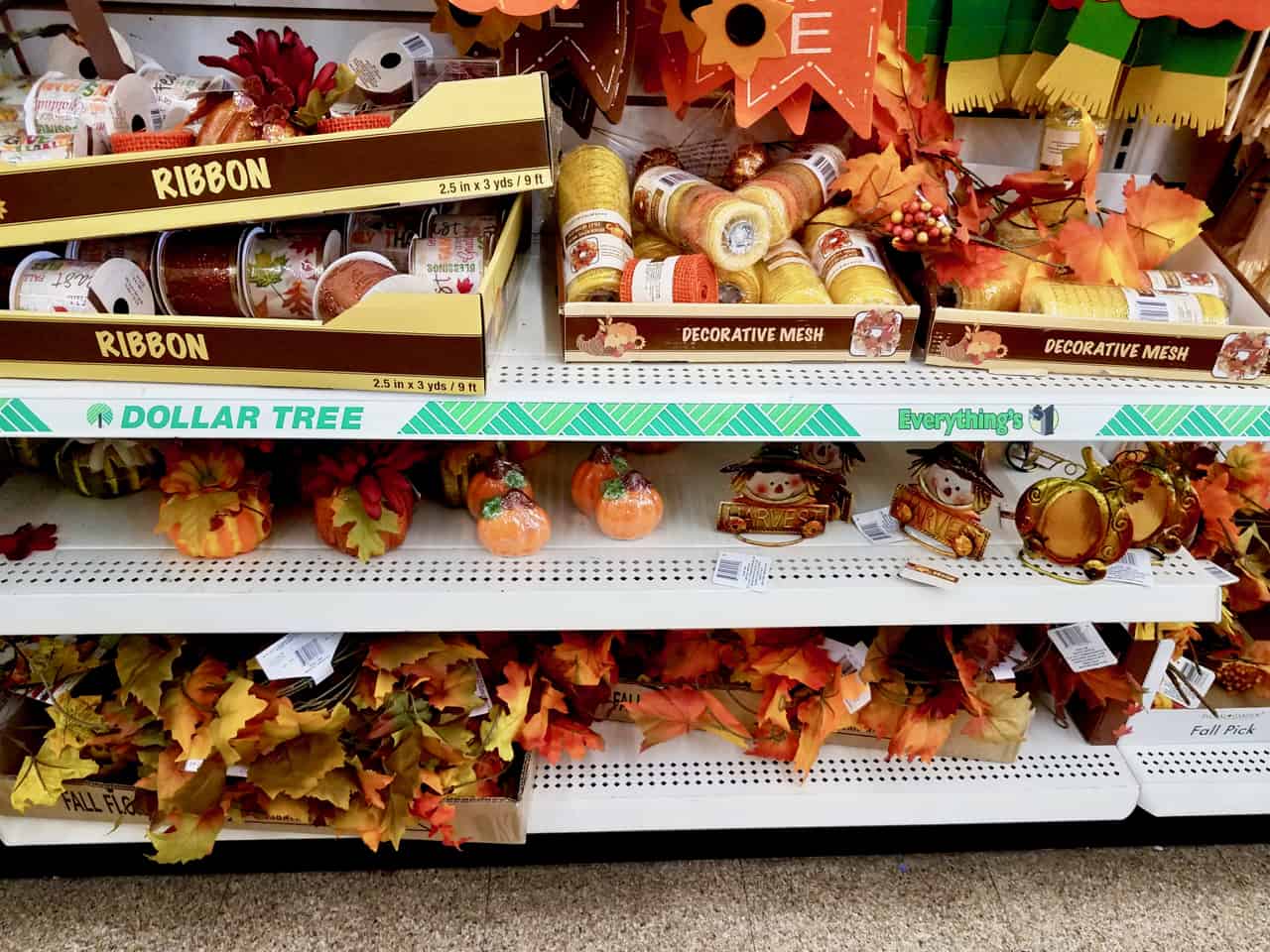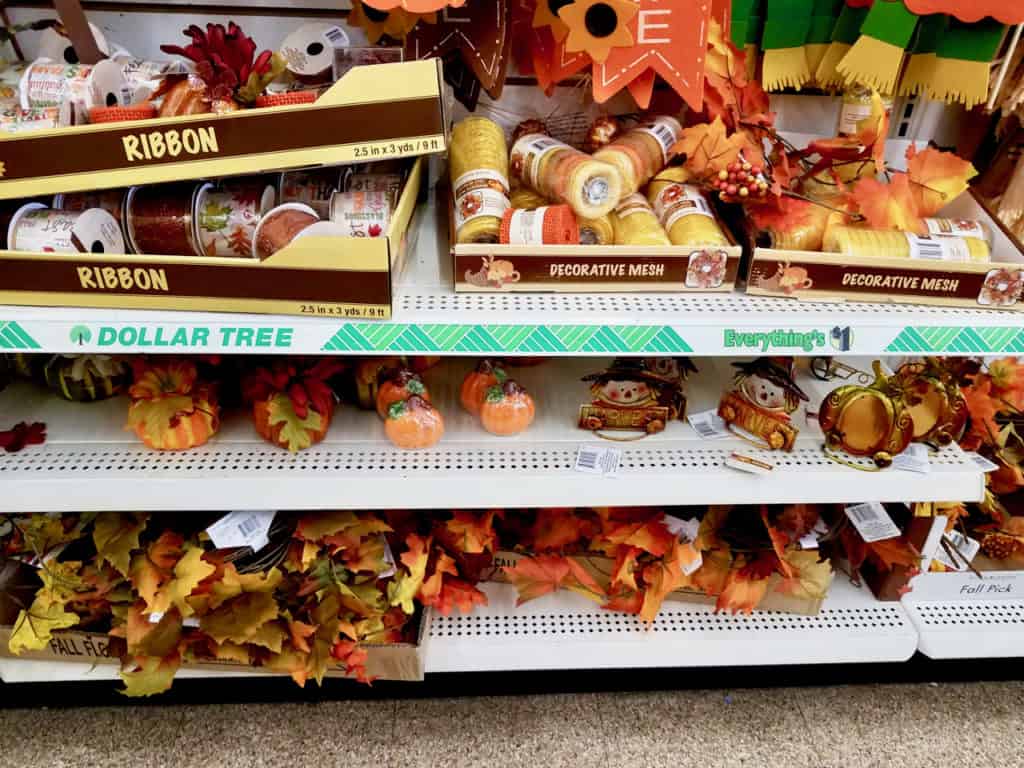 Florals and Leaves
Speaking of wreathes, these flowers in Fall colors would be a great addition. Or if you have vases you can easily add subtle Fall decor by swapping the flowers for Fall ones.  It's an easy way to bring Fall indoors.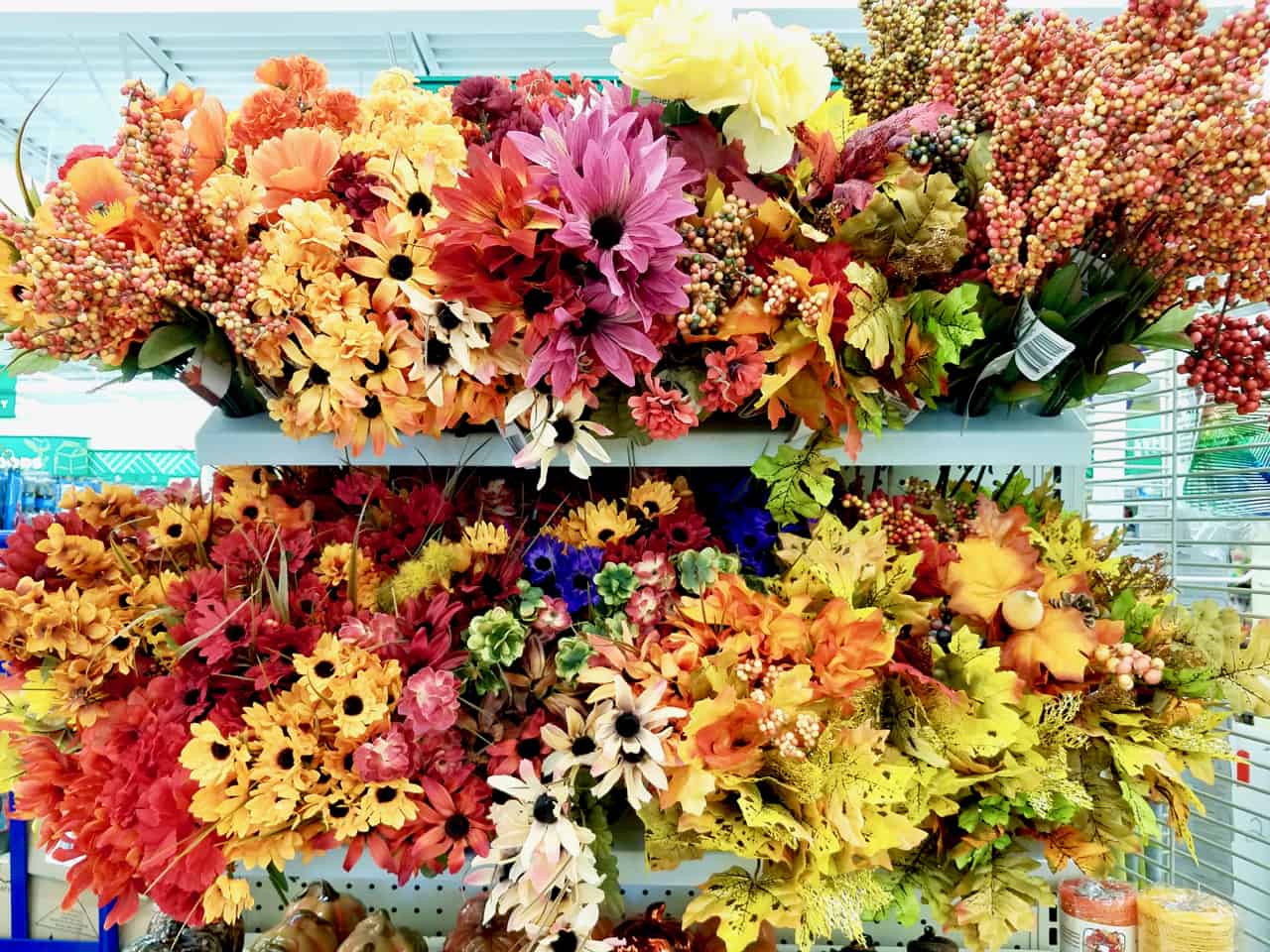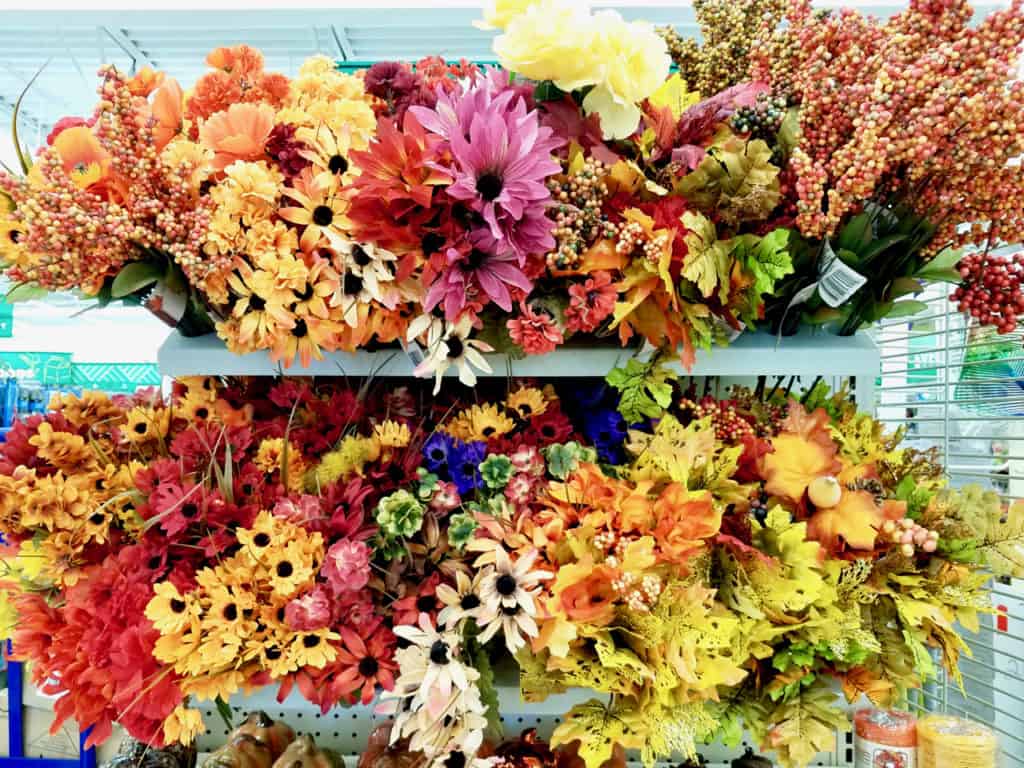 Dollar Store Fall Wall Decor
How cute are these wall signs? Just like flowers in the home, I love to swap out regular, every day wall decor for Holiday decor.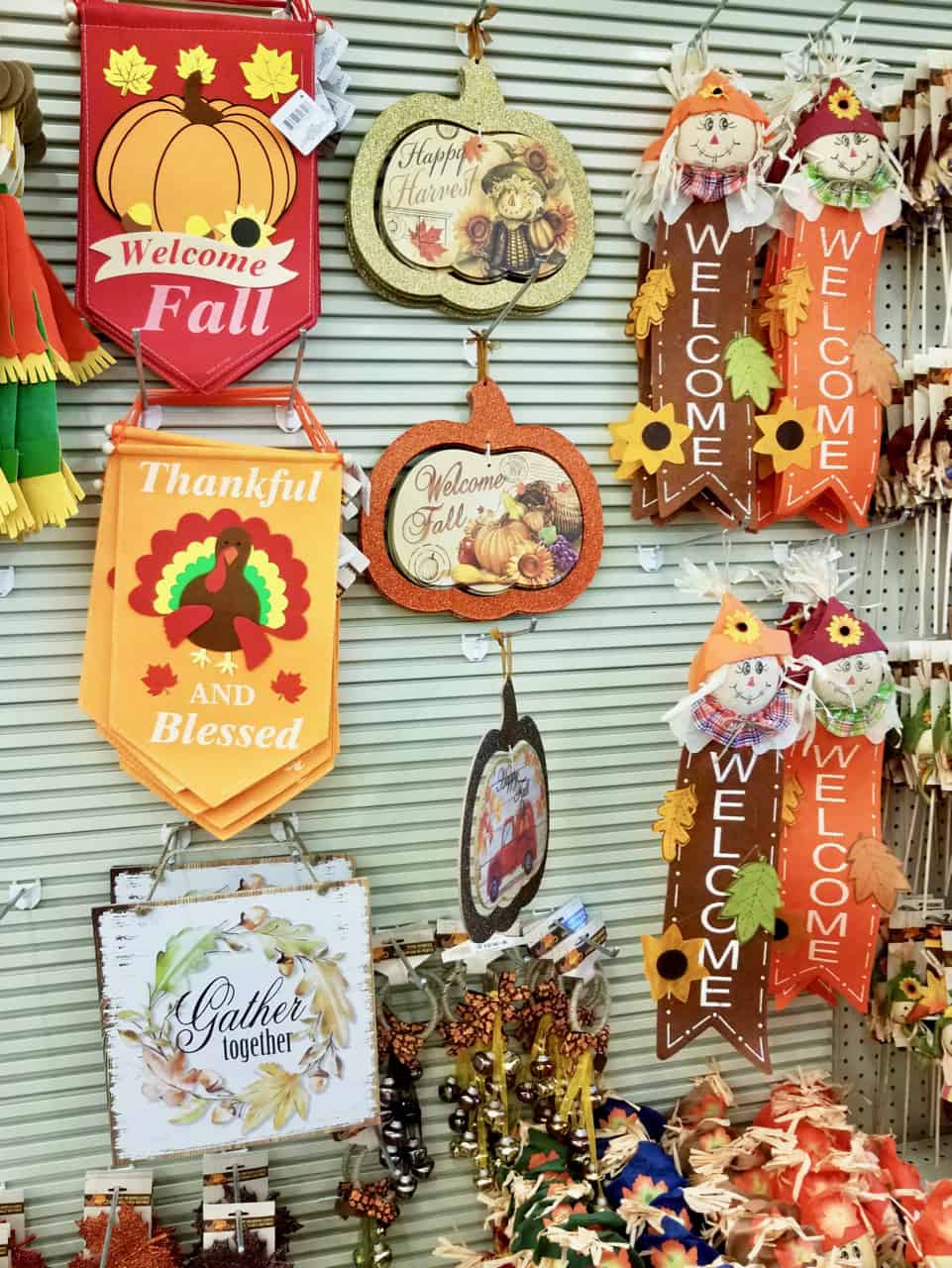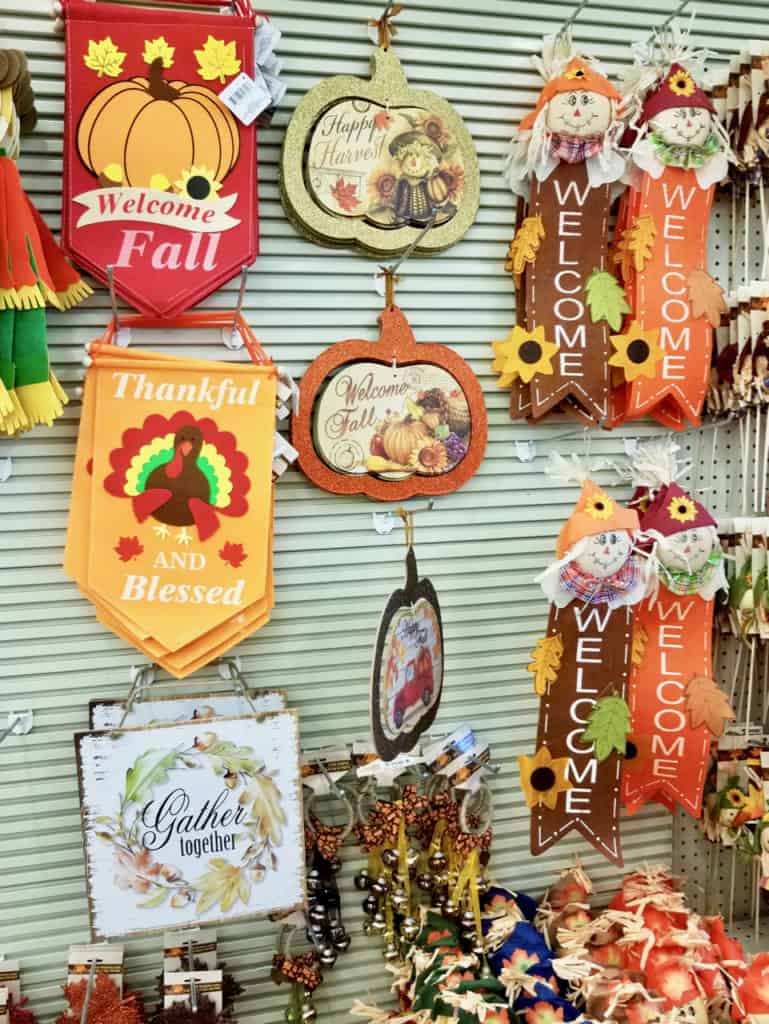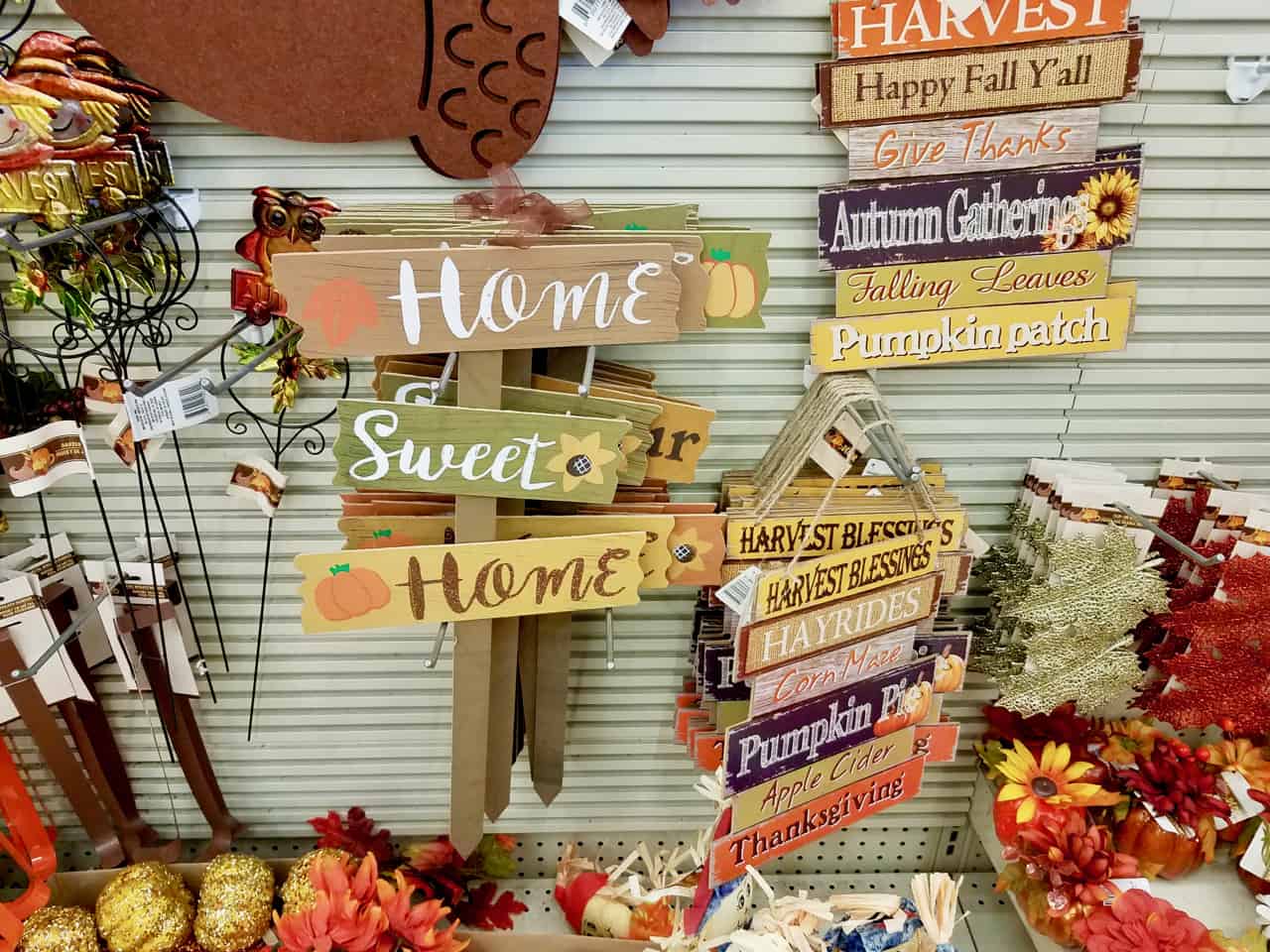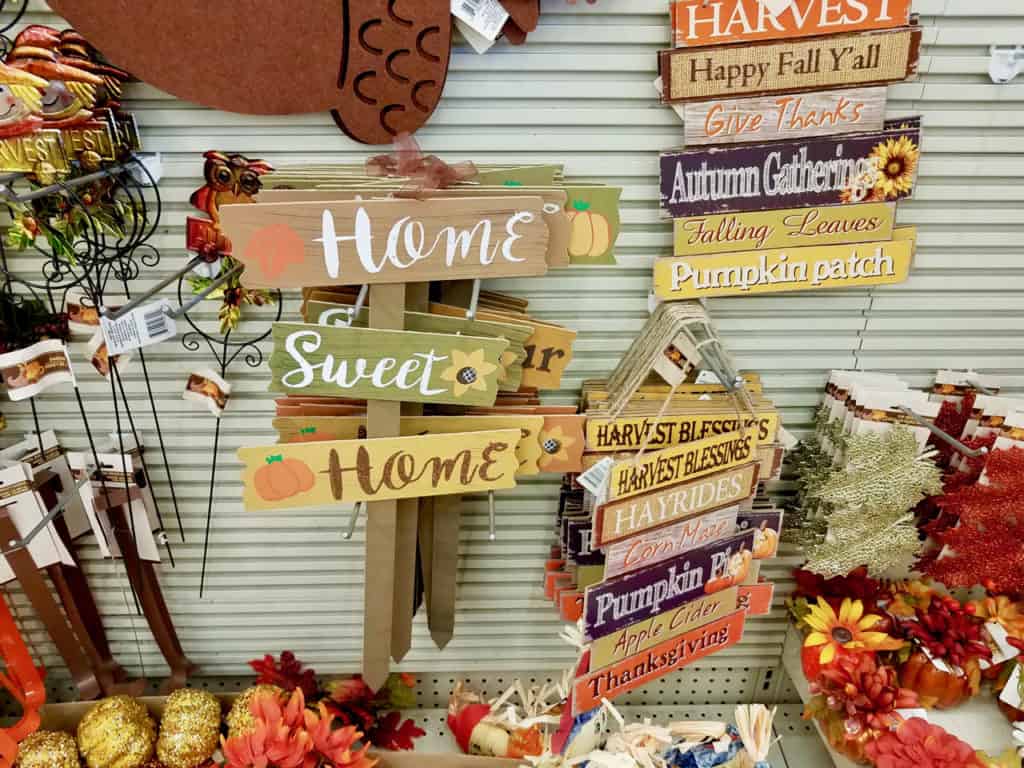 Scarecrows
These adorable scarecrows are easy to add to planters for some extra Fall flare. You can see some other great lawn and garden decor in the photo above. That home sweet home sign would be perfect in a pot of flowers on the front porch.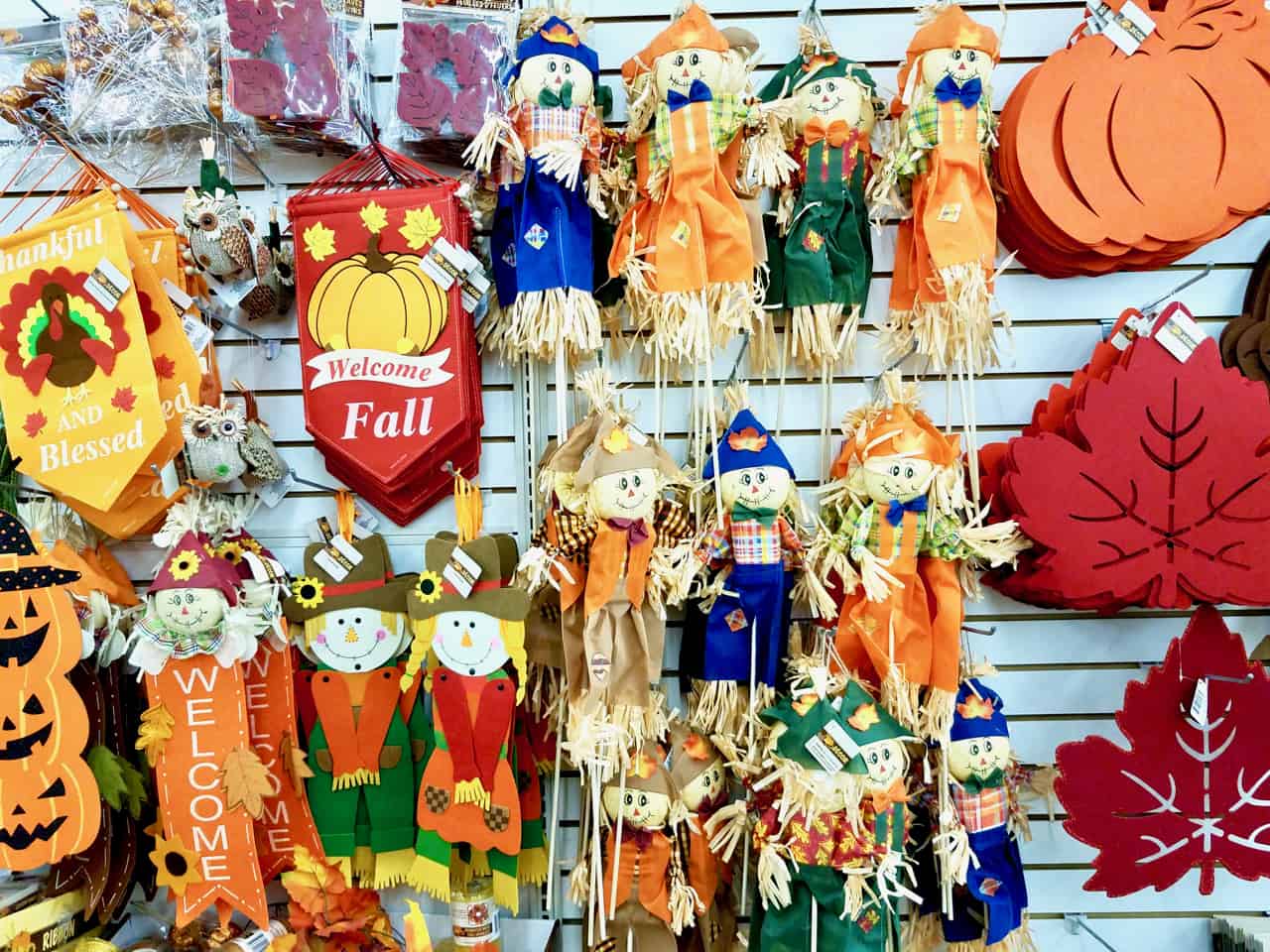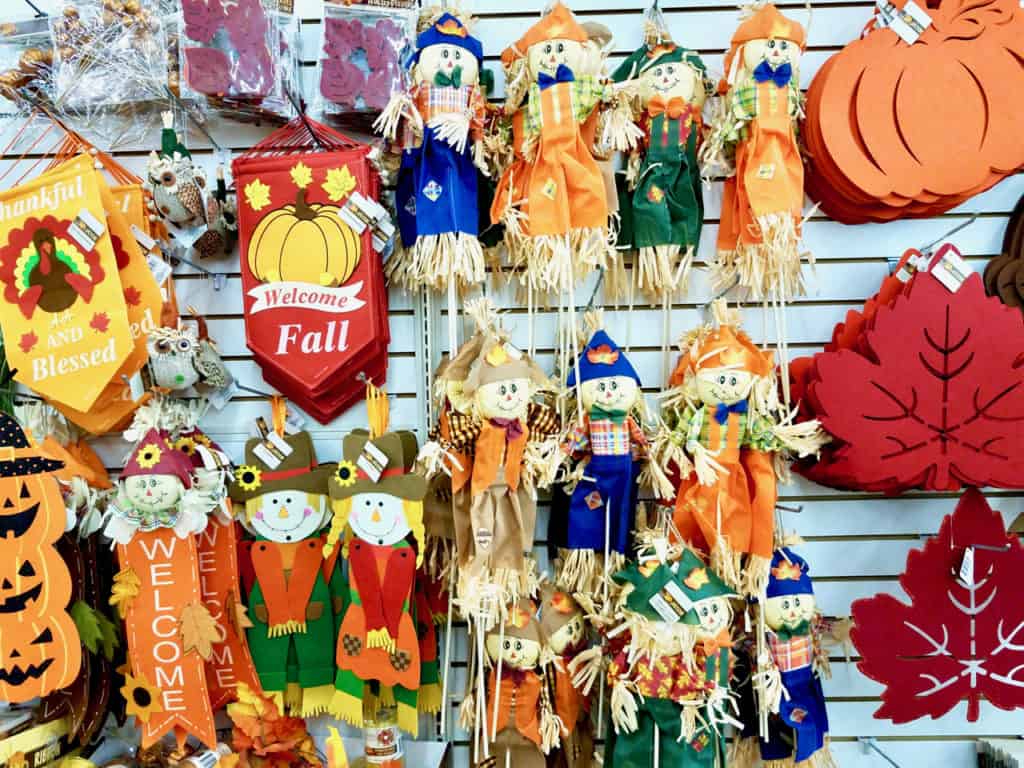 Dollar Store Pumpkins
So many pumpkin styles to choose from this year at the Dollar Store. I love grabbing mini pumpkins and placing them all over my house. It's great for Fall and Halloween.
I can throw out some pumpkins as soon as Fall weather shows up and add Halloween decor once Oct hits. Then I keep the pumpkins up for Thanksgiving too.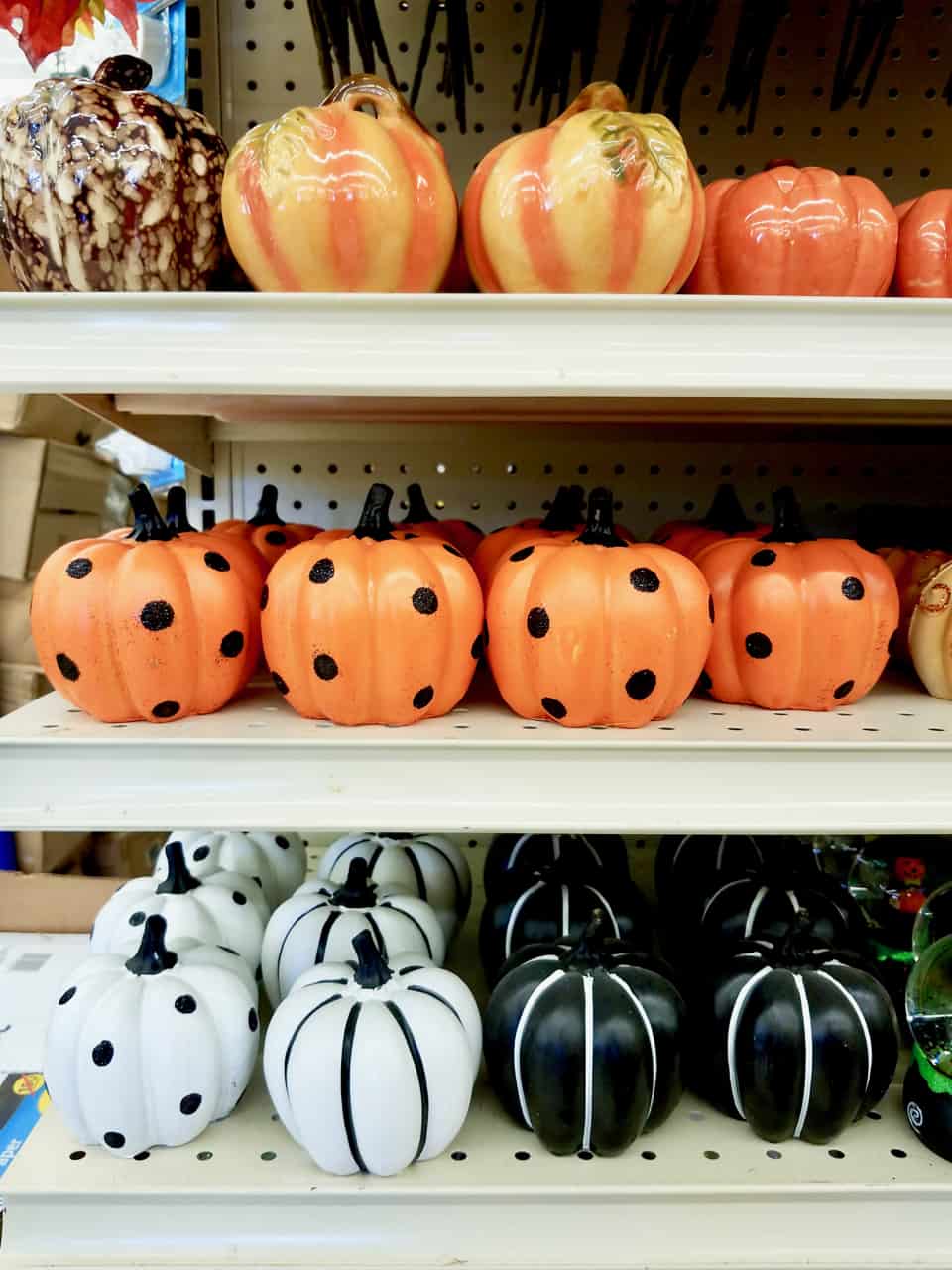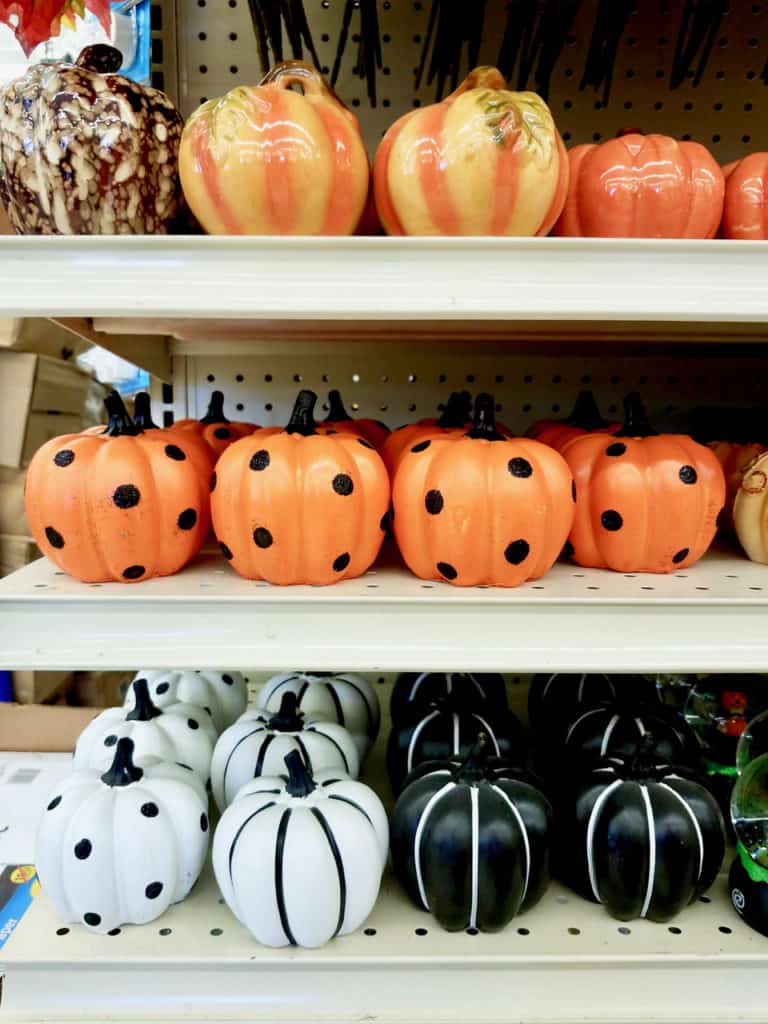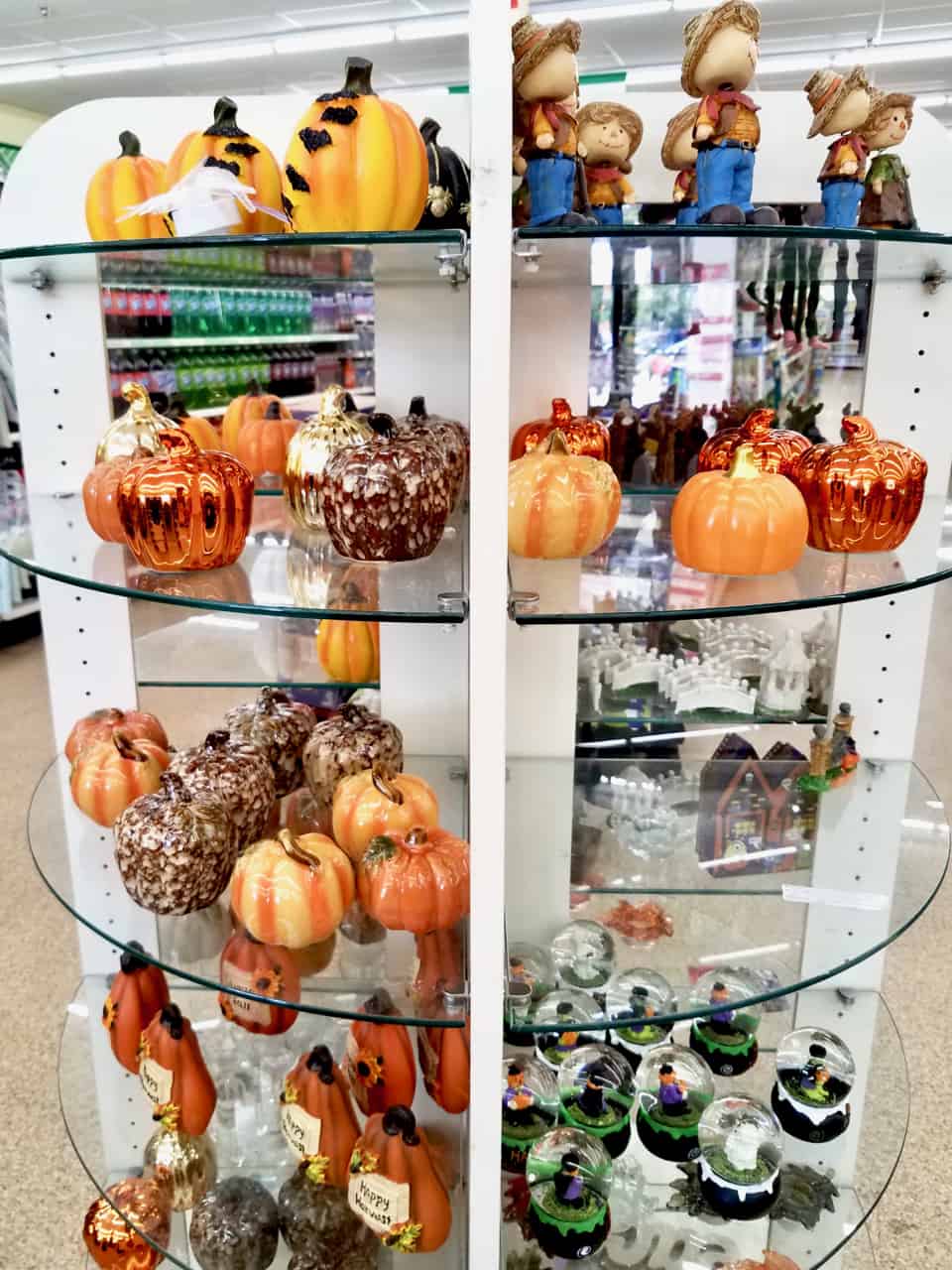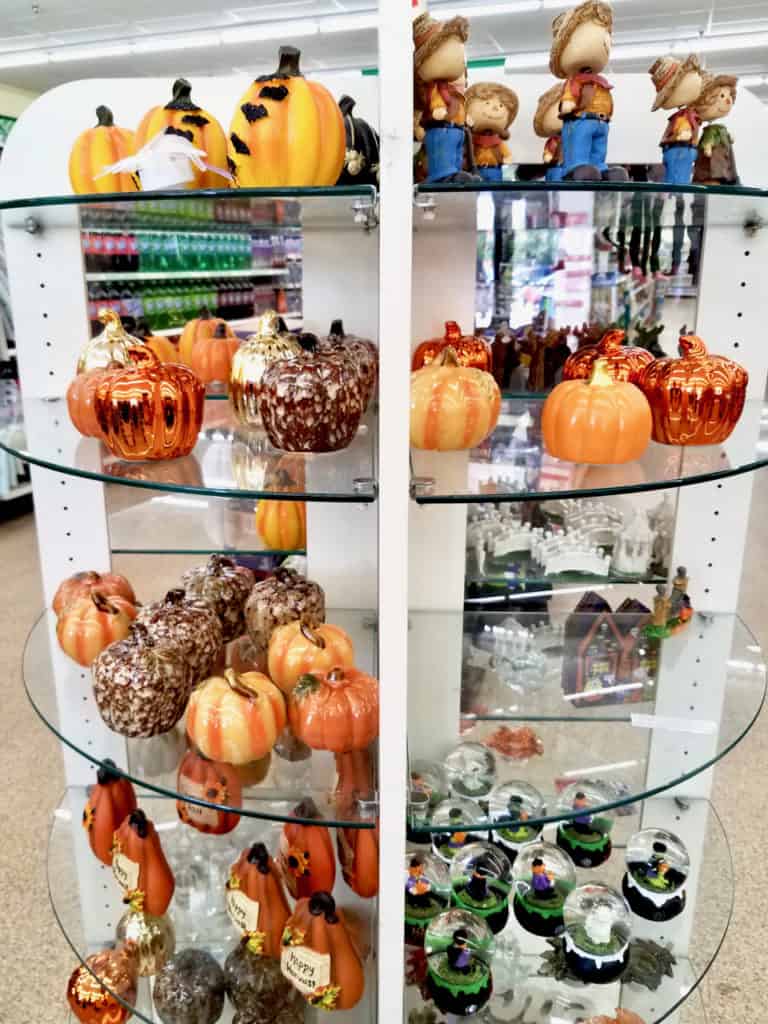 Fall & Halloween Paper Goods
Paper goods can get expensive, especially themed ones. The paper goods at the Dollar Store are quite pretty and would be great for Fall treats.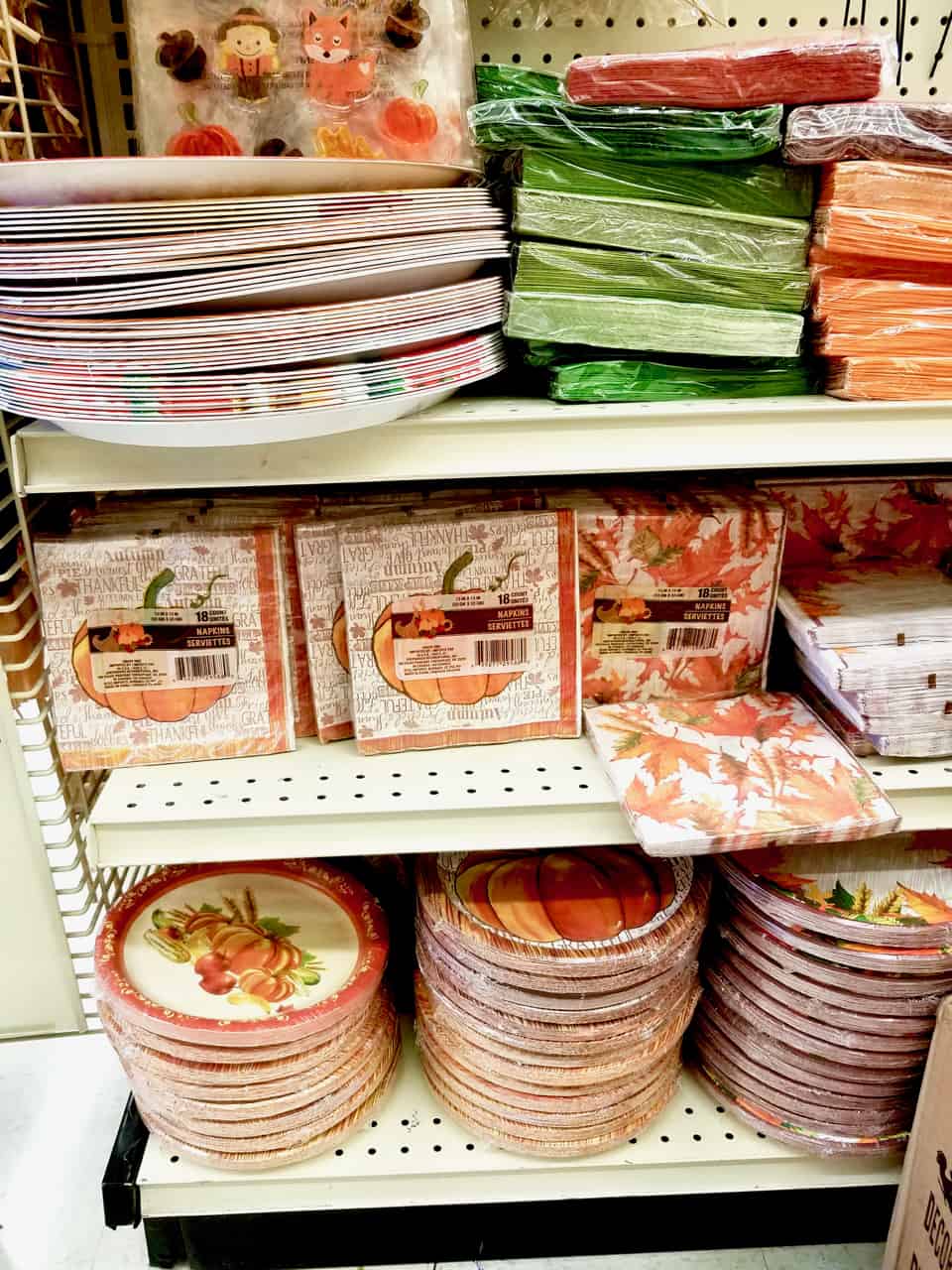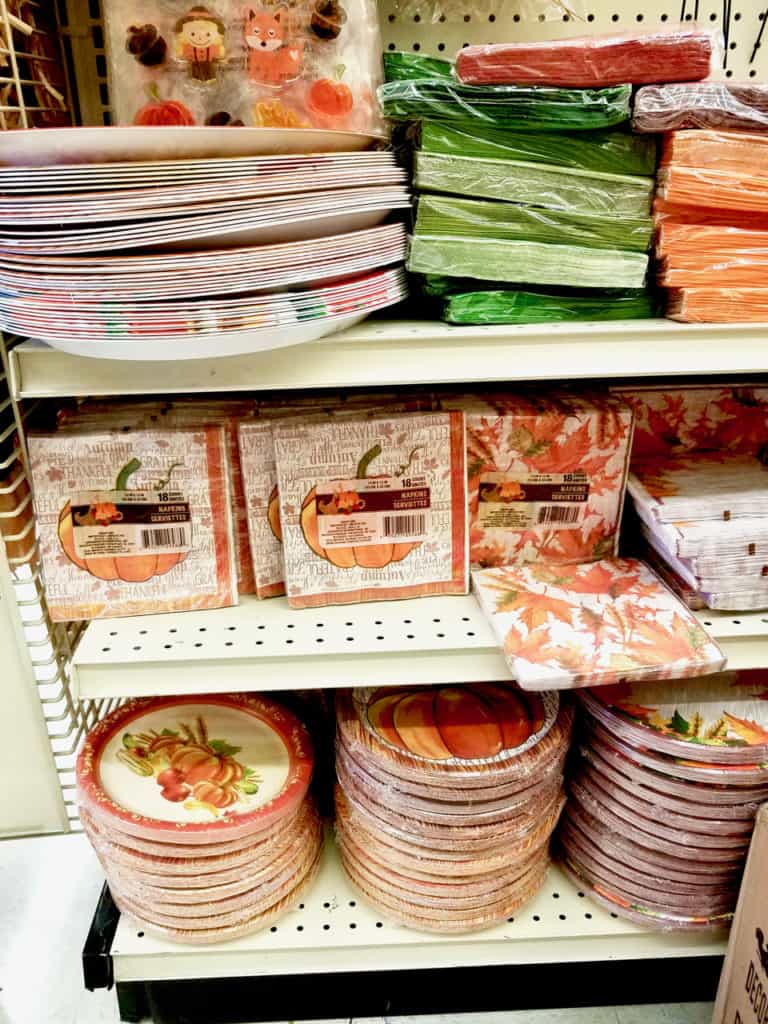 Fall Kitchen Items
you prefer to go the non-paper route there are plenty of glassware and kitchen items to choose from. These would look great on some open shelves in the kitchen or used for Thanksgiving dinner.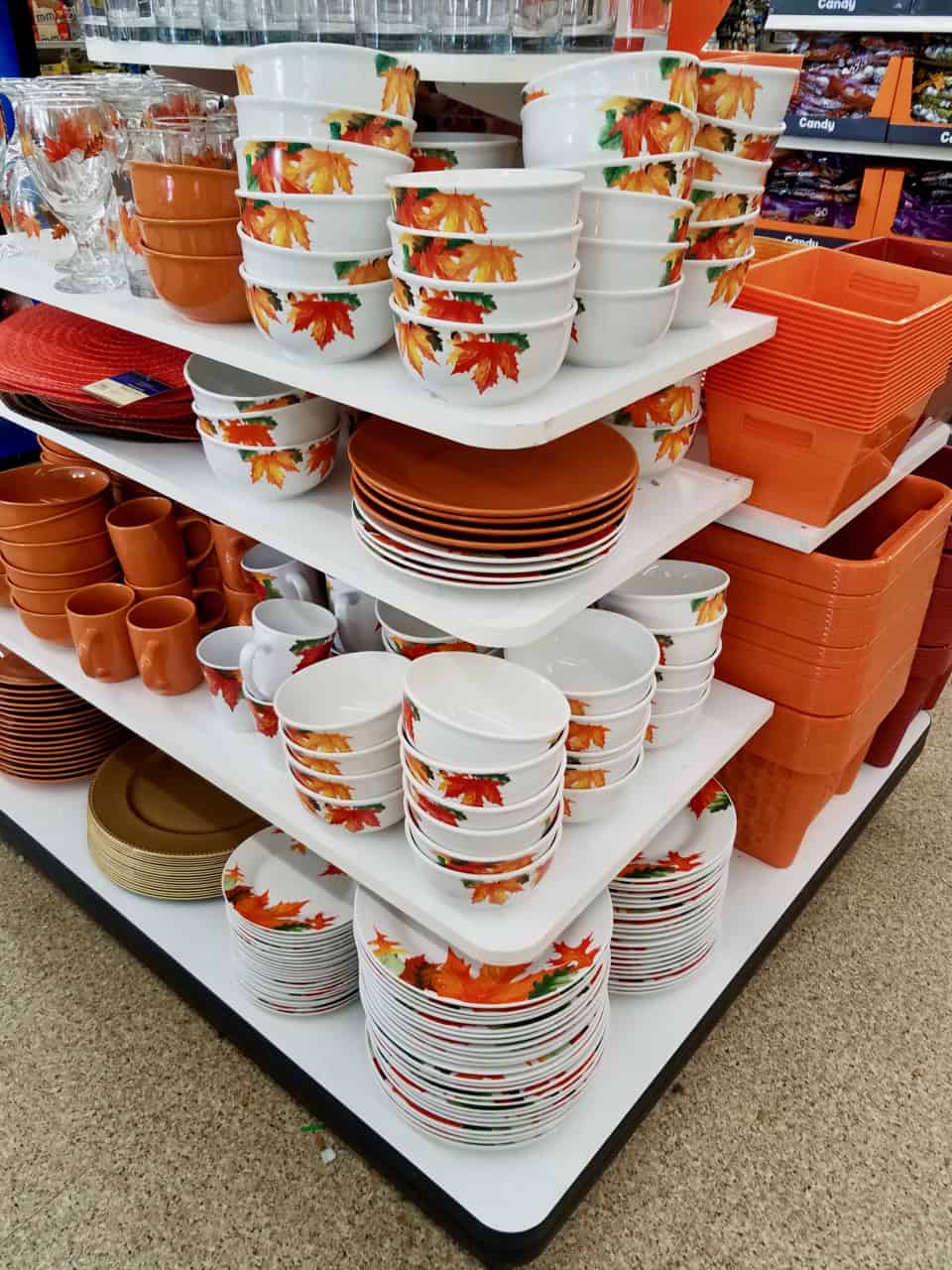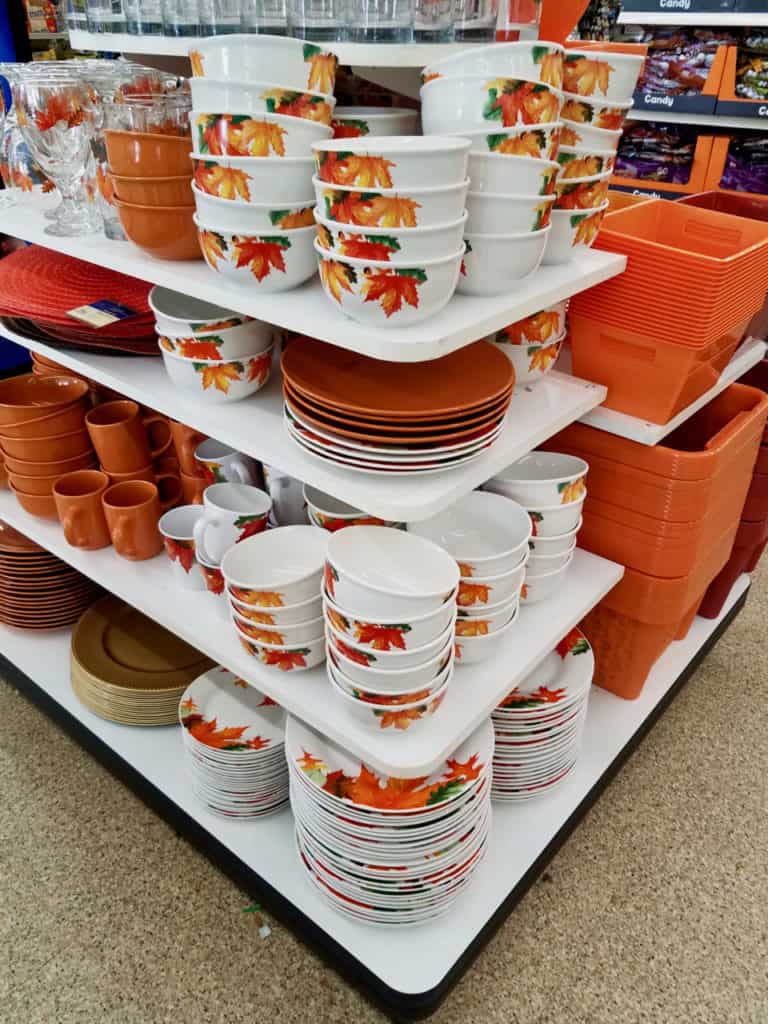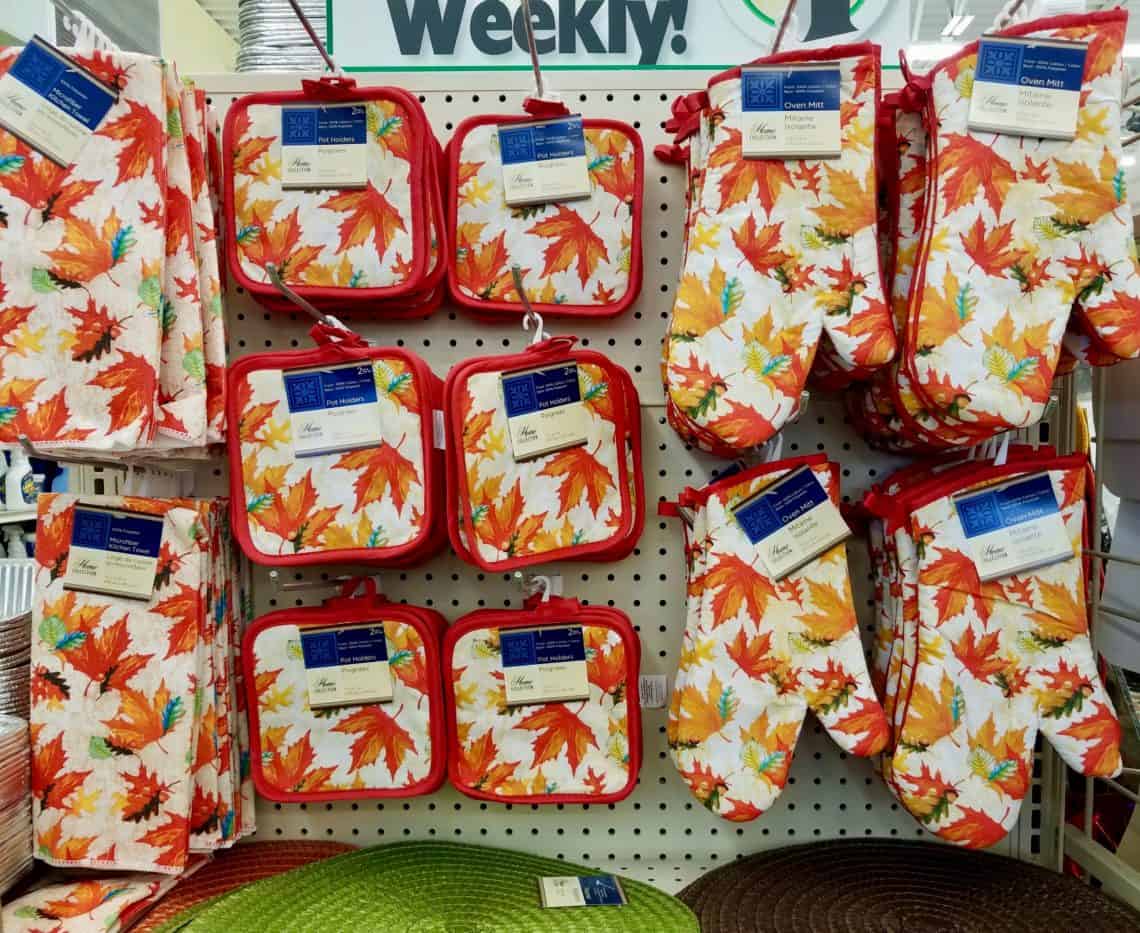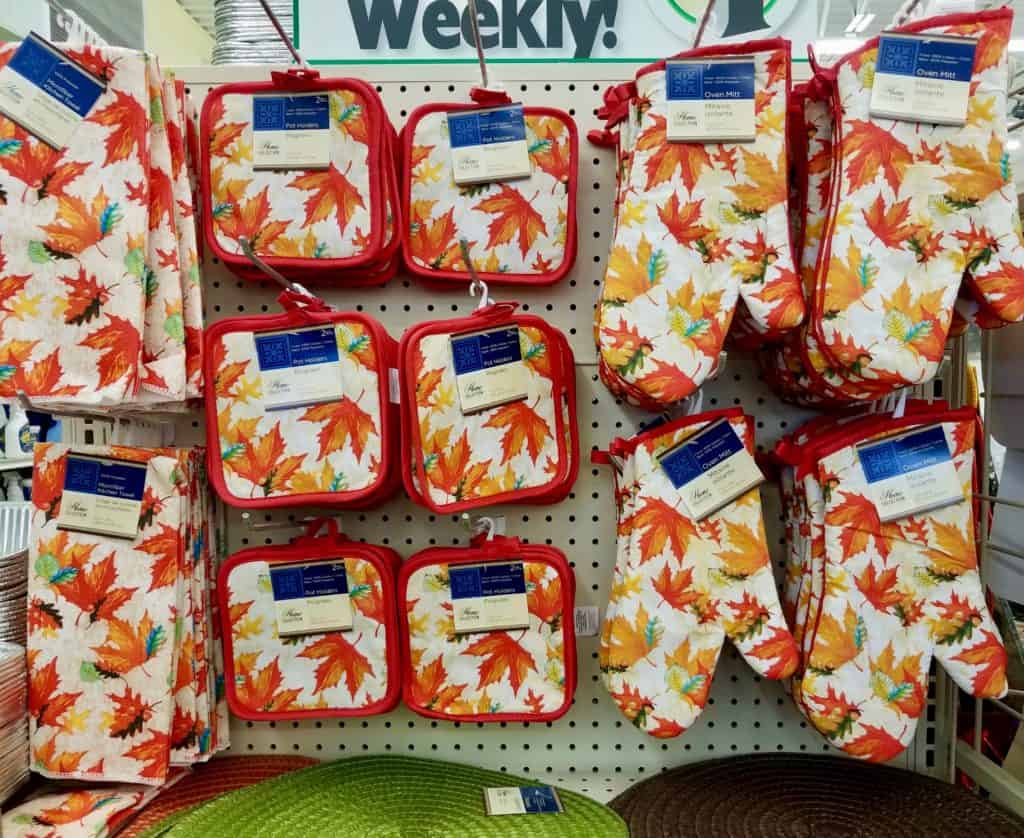 Candles and Fall Scents
I love Fall scents! The Dollar Tree has great options for helping to make your house smell amazing all season long.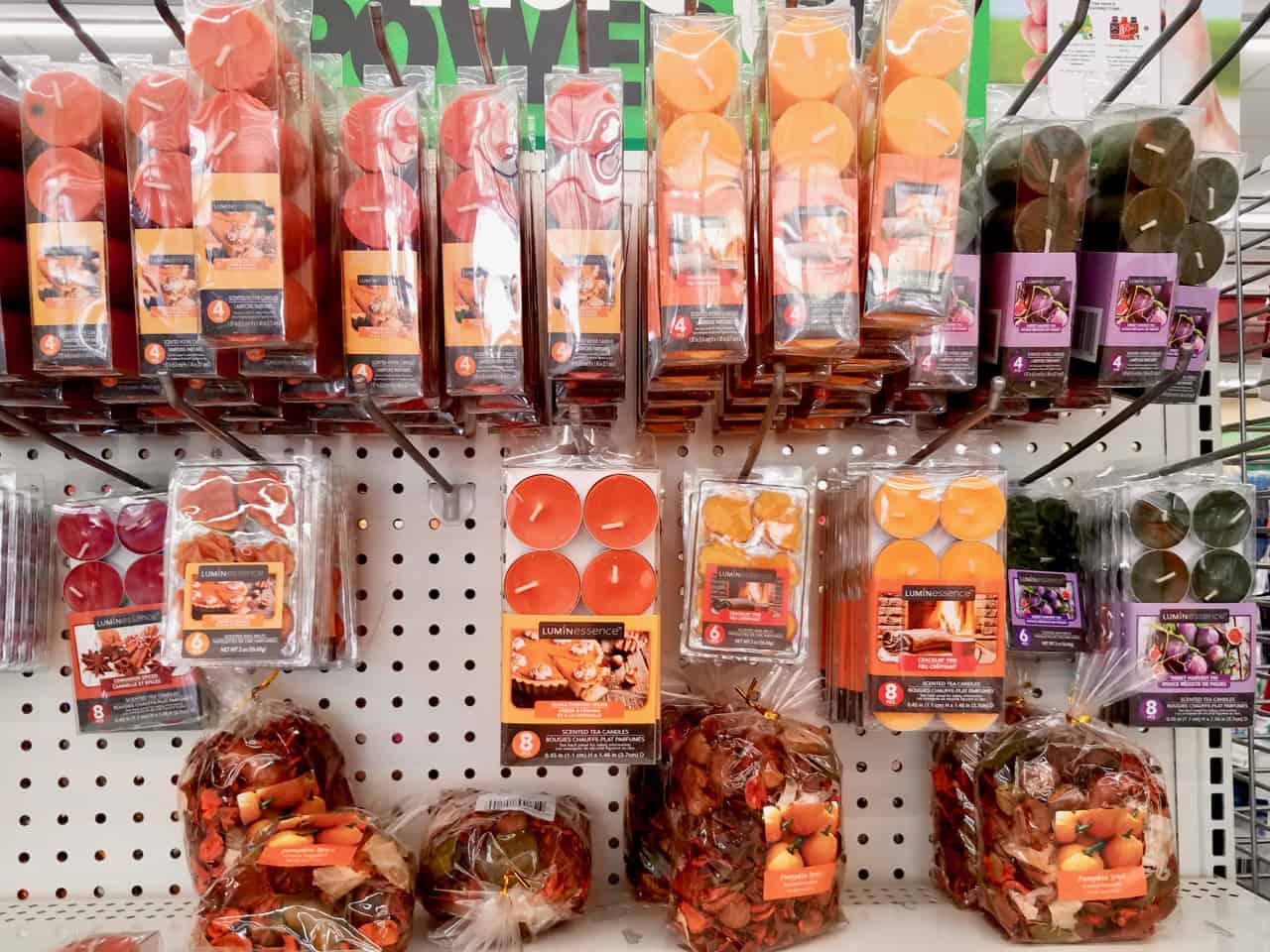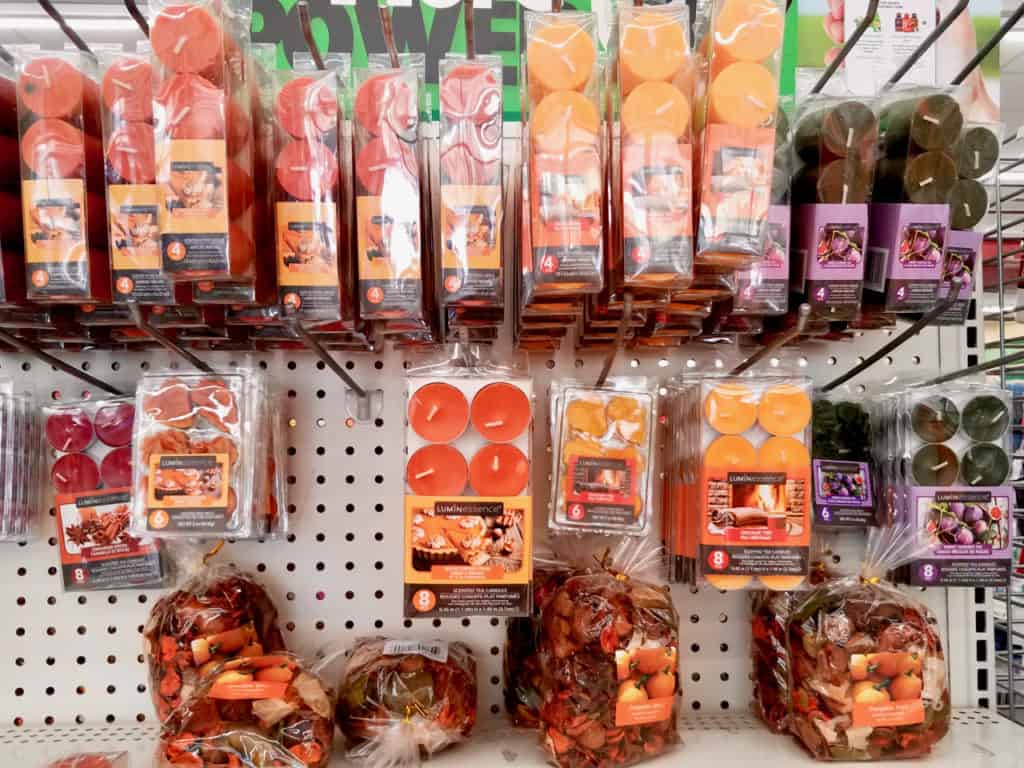 The Dollar Tree is one of the best ways to add some frugal but gorgeous Fall decor to your home. Who doesn't love to save money? Get out to your favorite dollar store and grab some Fall decor before it's all gone.
Have you bought any decor from your favorite dollar store this year?
---
You Might Also Like:
---