Cold Weather Drink Recipes to Try This Winter
When cold weather hits, you're going to want to try some of these cozy drink recipes to warm you up on those long, chilly nights.
Earlier this week we did a post about some yummy, homemade hot cocoa recipes. But, what about all the other cold weather drinks that can nourish your body and/or warm you up on a cold day?
Today we're covering all those delicious drinks. Some you've definitely heard of and some might be new to you. Either way, you're sure to find something you'll love.
(THIS POST PROBABLY CONTAINS AFFILIATE LINKS. OUR FULL DISCLOSURE POLICY IS LONG & BORING BUT, YOU CAN FIND IT HERE.)
---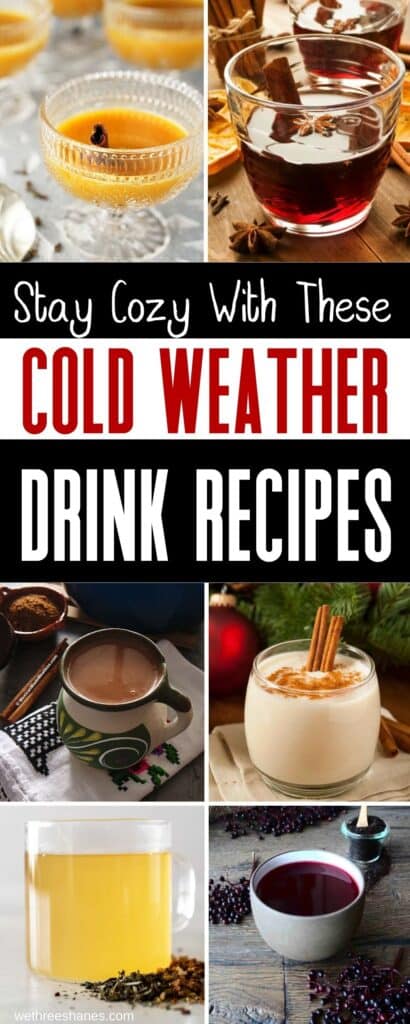 Hot Drink Recipes
Let's begin with the hot drinks that are perfect for drinking on a cold night.
I'm staring the list of with some good old apple cider recipes. But, keep scrolling for lots more fun drink recipes to try this winter season.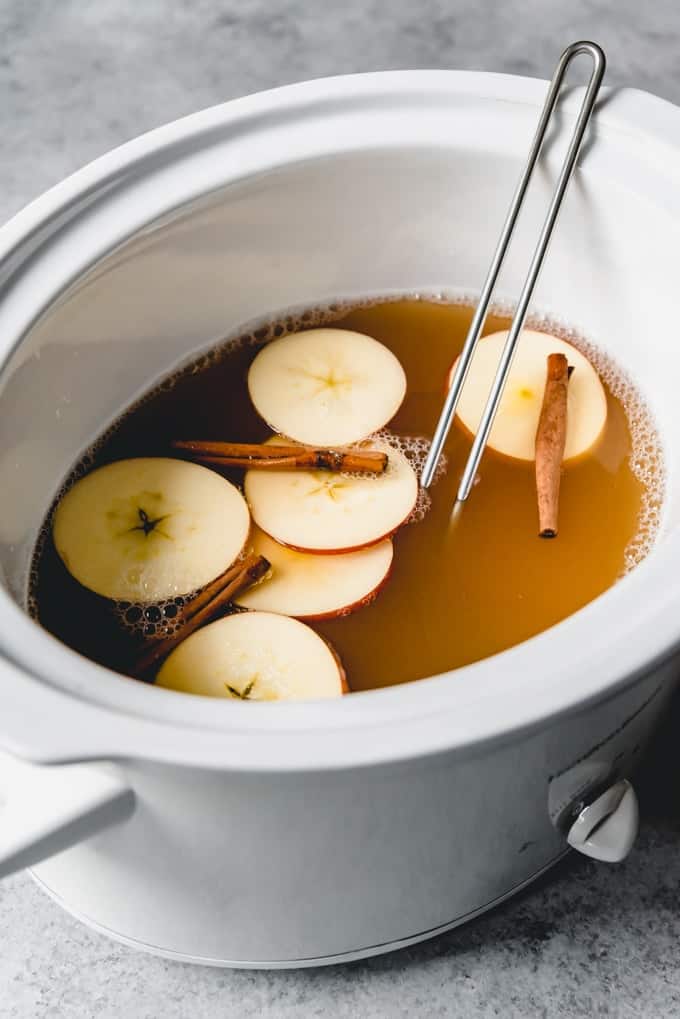 Homemade Apple Cider – There is nothing like a mug of warm, perfectly spiced Homemade Apple Cider made in the slow cooker during the colder months of the year. It's perfect for sipping when the air gets chilly and apples are in season! by House of Nash Eats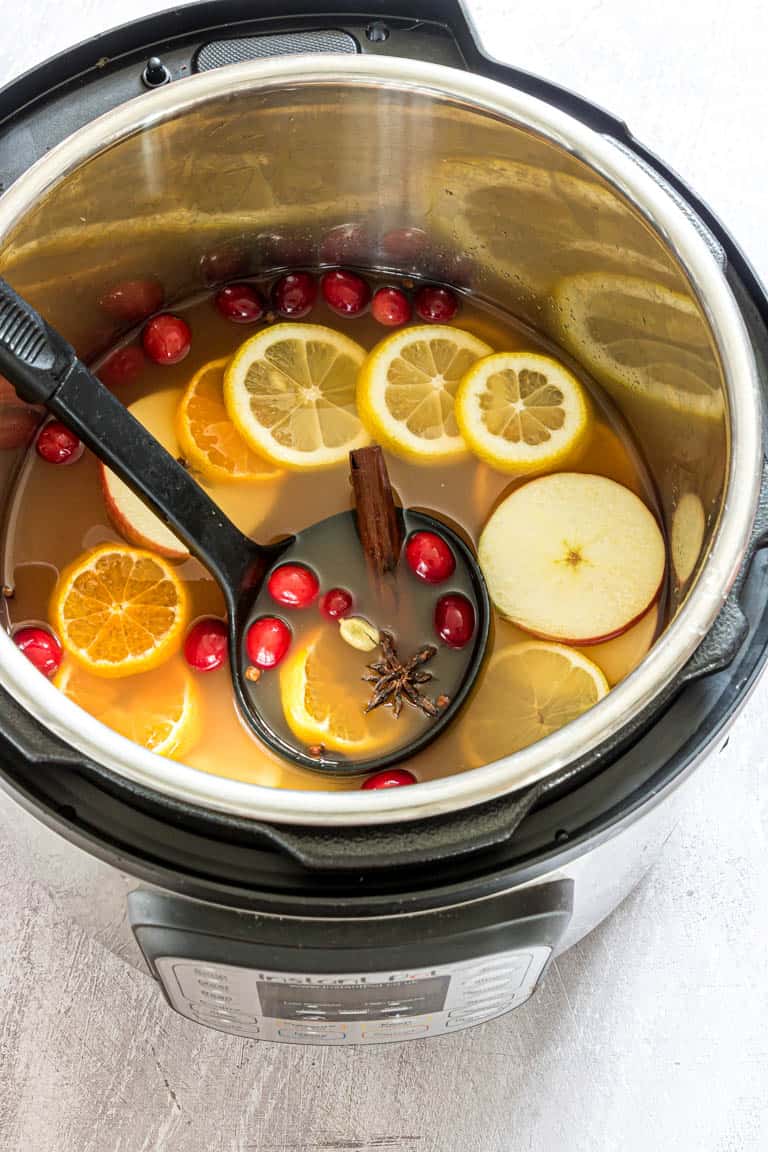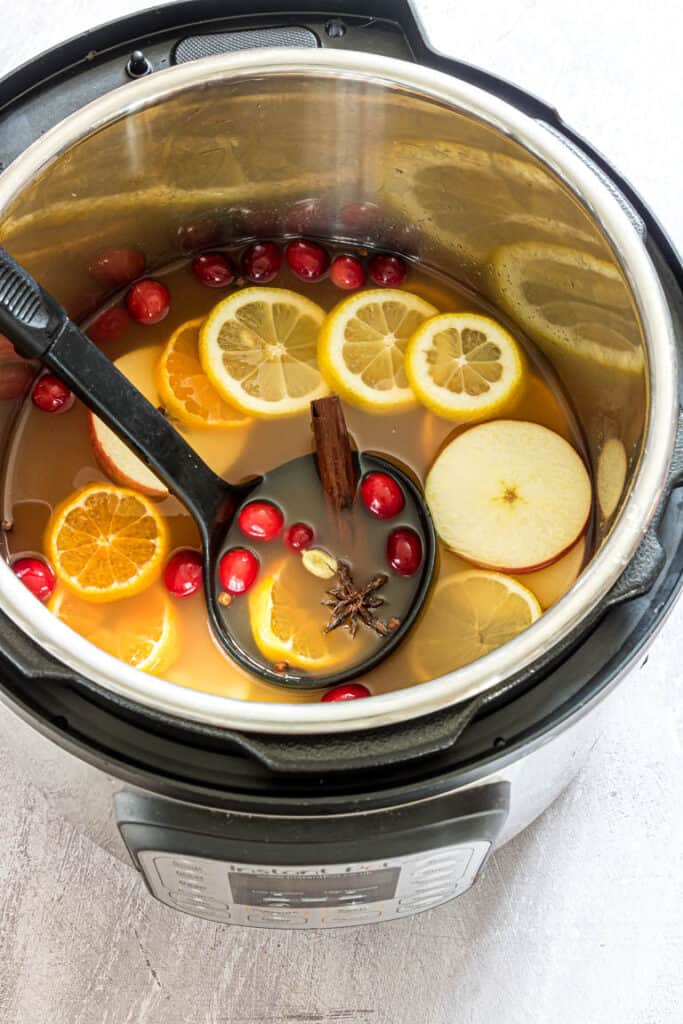 Instant Pot Mulled Cider – Fragrant and comforting Instant Pot Apple Cider is full of amazing fall flavor! Instant Pot Mulled Cider is the perfect drink for serving during the holiday season. by Recipes From a Pantry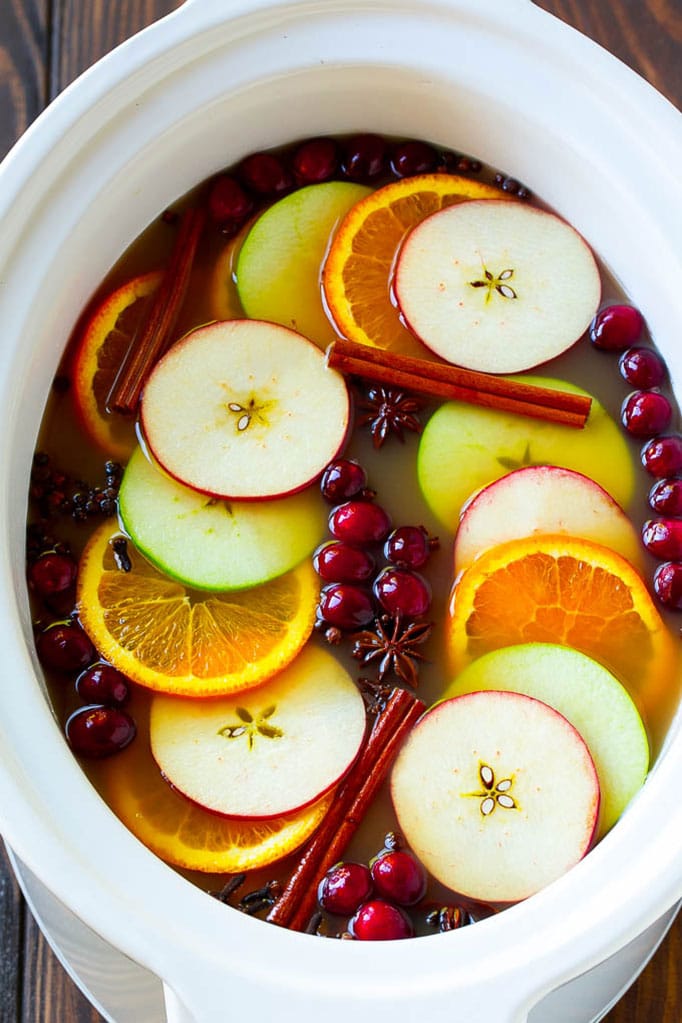 Apple and Citrus Cider – This slow cooker apple cider recipe is infused with citrus and spices and simmered to perfection. by Dinner at the Zoo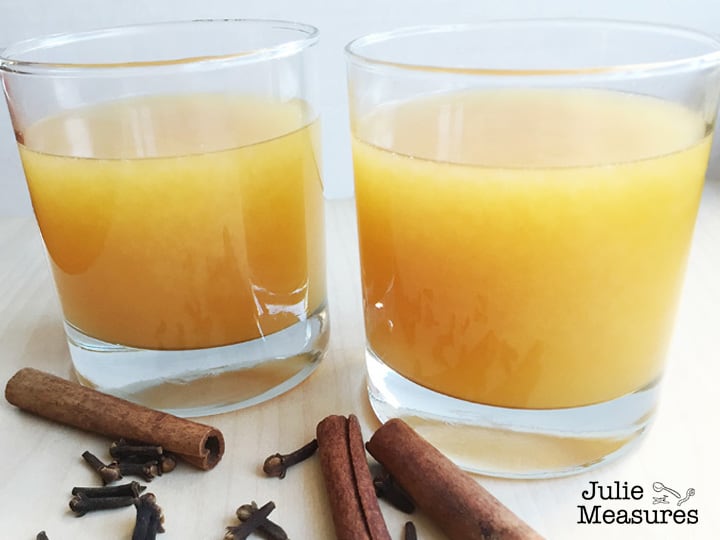 Wassail – Enjoy a homemade Wassail! A delicious hot cider drink that combines the flavors of orange, apple cider, cinnamon, and spices. by Julie Measures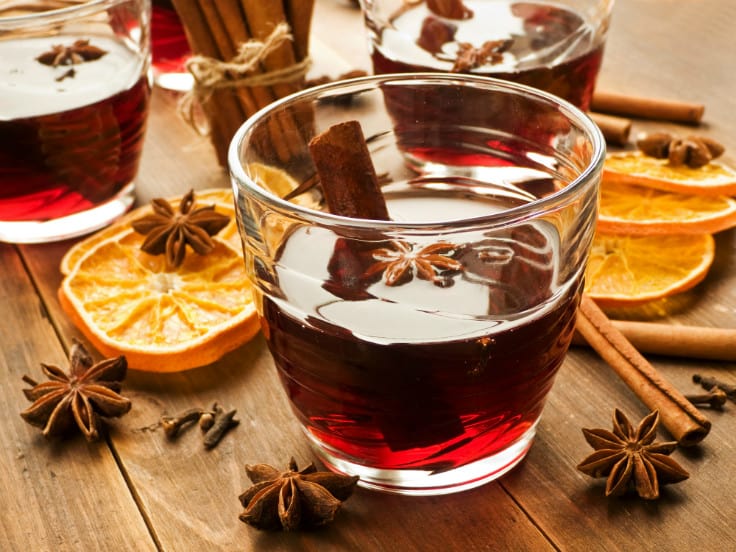 Cherry Mulled Mocktail – This alcohol free mulled cherry drink is filled with fruity flavors and spices. By In the Playroom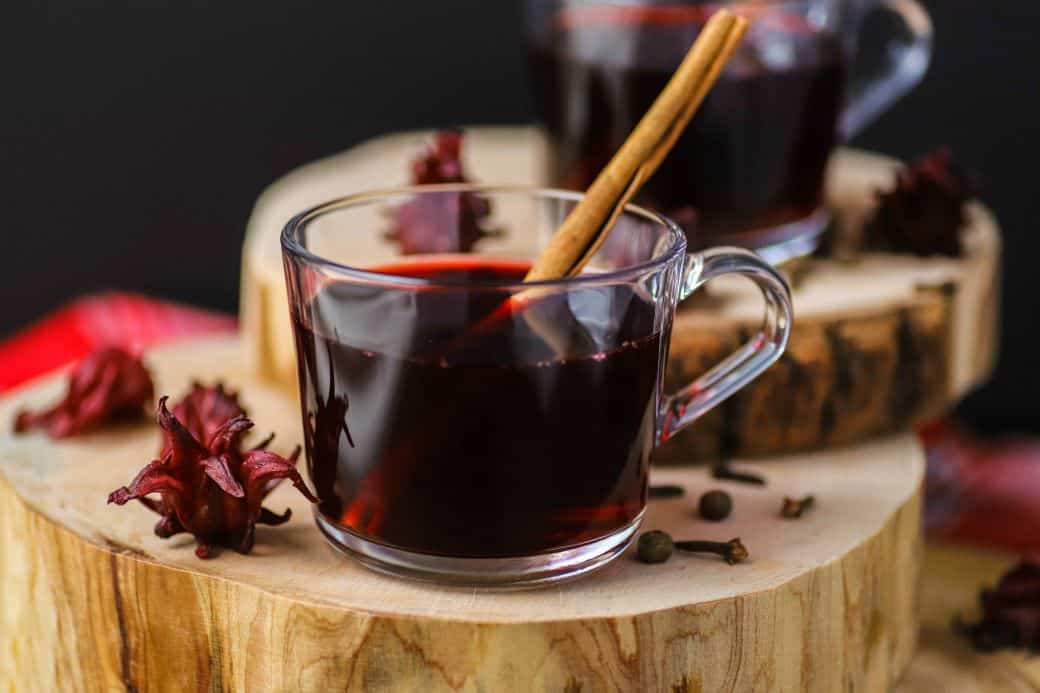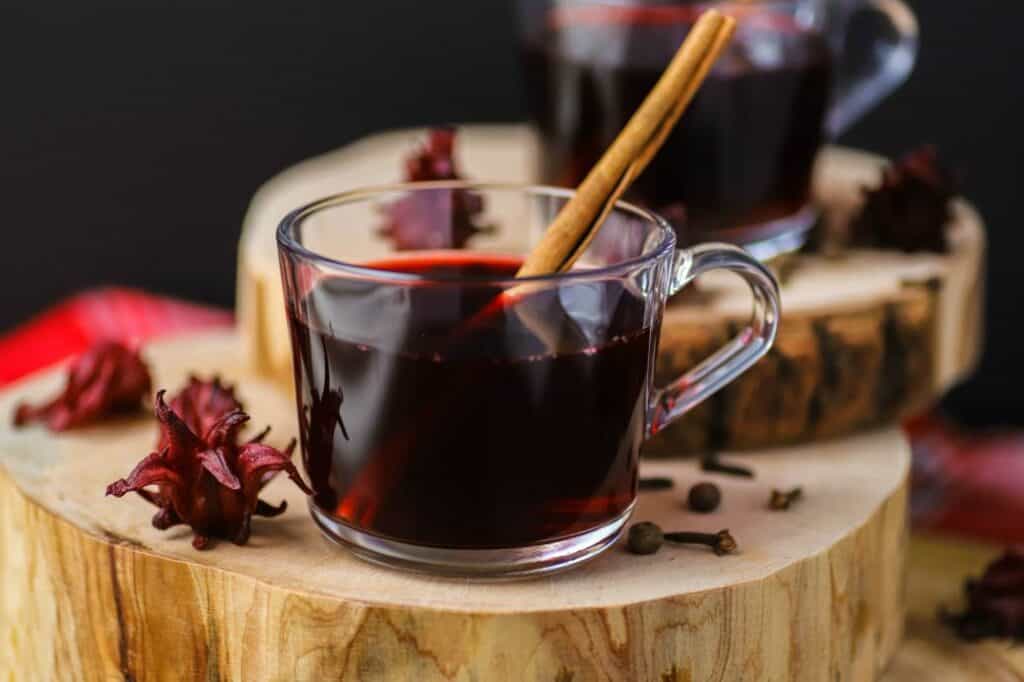 Sorrel – is a refreshing sweet and tart Caribbean drink of steeped Sorrel (Hibiscus) with cinnamon, allspice, and cloves. Enjoy it cold, in a tasty rum or wine cocktail, or as a hot cider this holiday season. by Dish in the Kitchen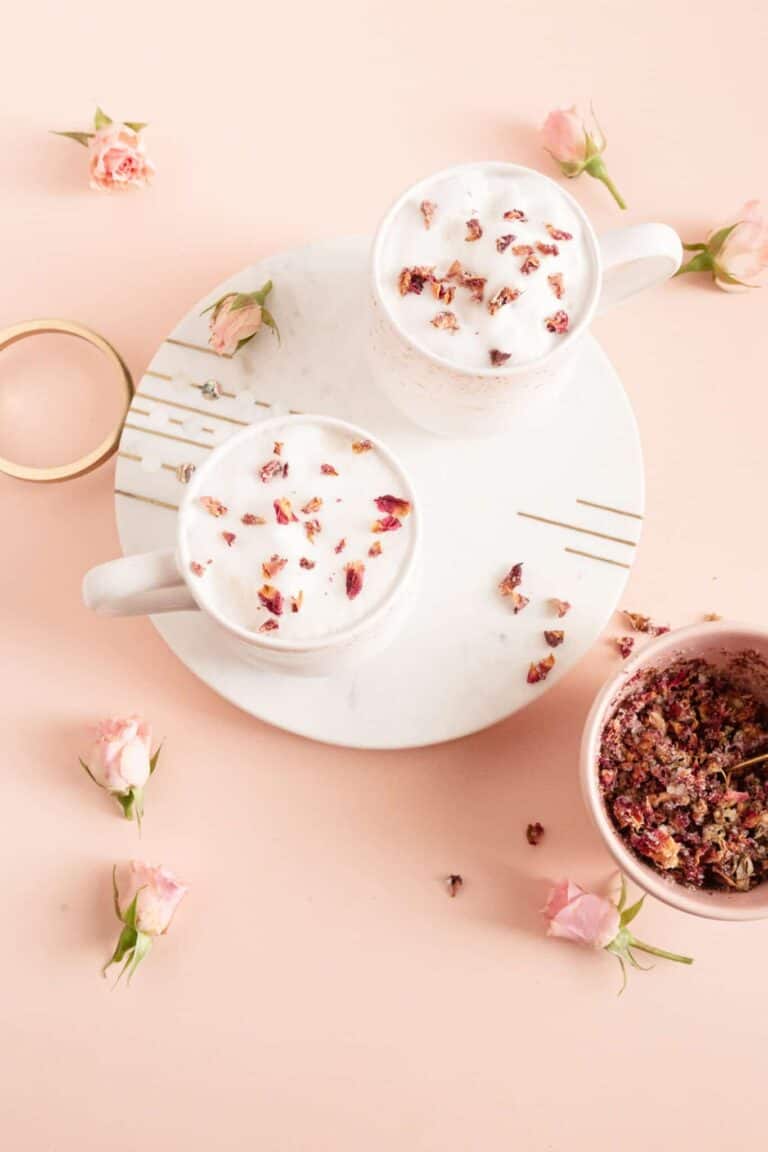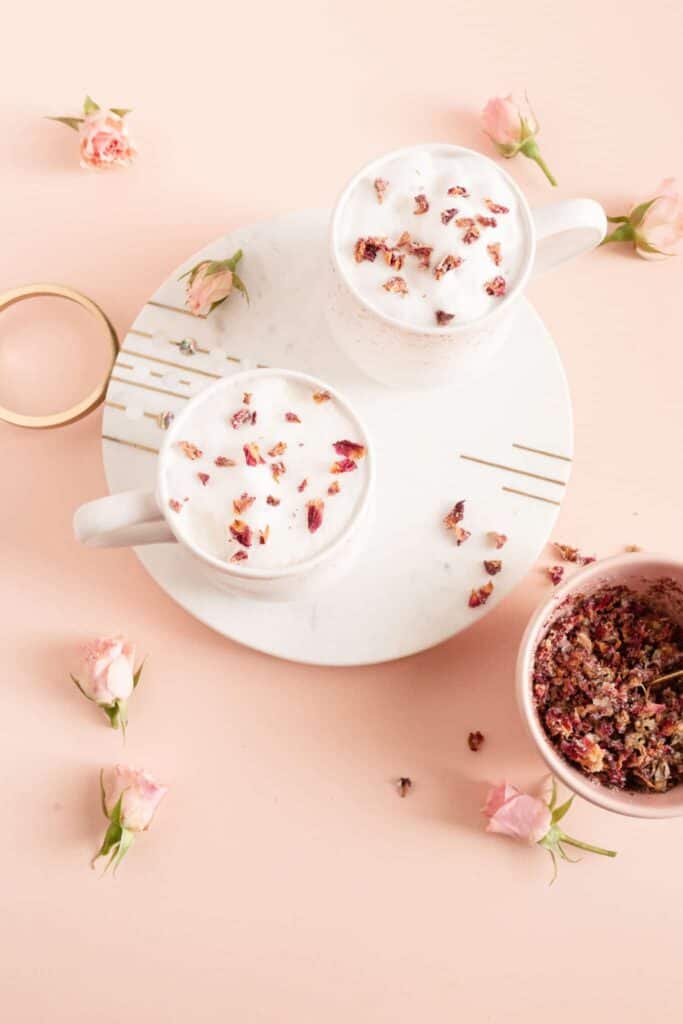 Rose Chai Latte – Don't want to spend money on a rose chai latte from the coffee shop? Make one at home for much less. by Amanda Willens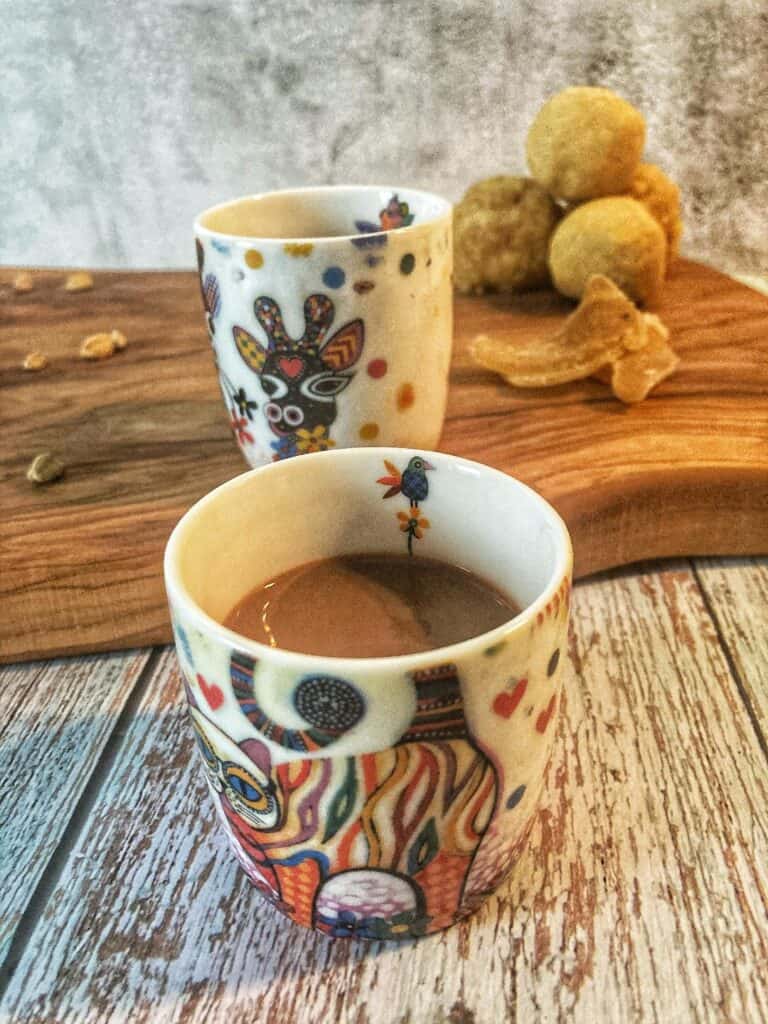 Mumbai Chai – Cardamom and Ginger tea that's found on the streets of Mumbai now brought to your own home. by Spice and Life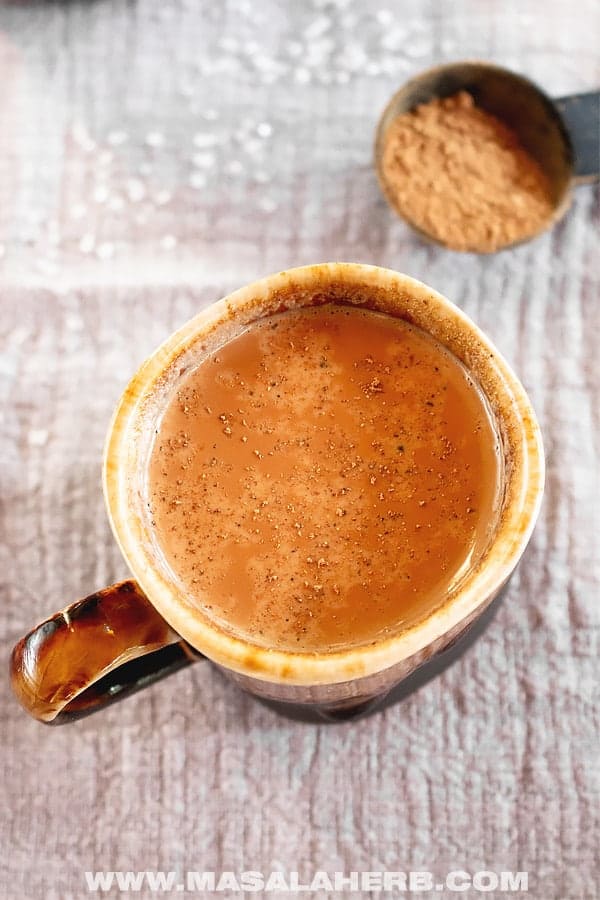 Chai Pumpkin Spice Tea – This pumpkin spice tea is the perfect boost on a cold fall day. by Masala Herb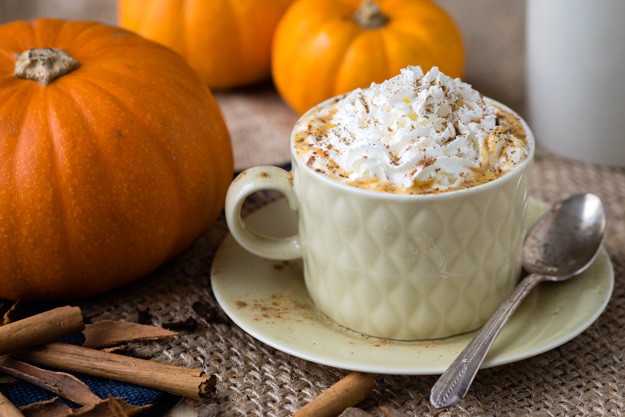 Hot Pumpkin Spiced Drink – If you're looking for something cozy, this Hot Pumpkin Spice Drink is exactly what you need! by The Work Top
Warm Vanilla Custard – This creamy drink is easy to make and is such a cozy snack or even a lighter breakfast! by Thrifty Frugal Mom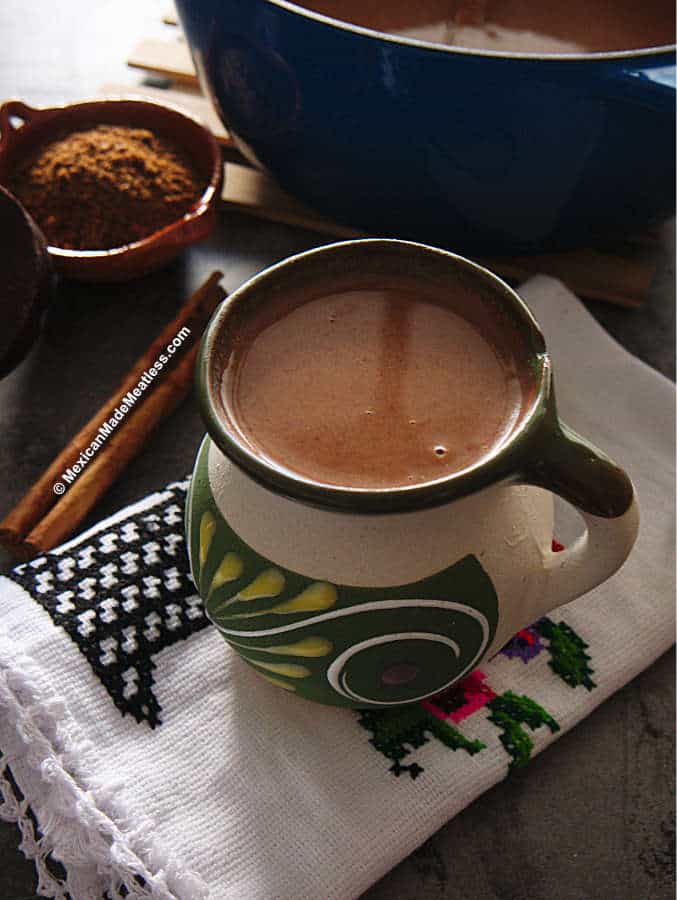 Champurrado – a thick chocolate drink from Mexico. It's a hearty drink made with chocolate, canela, piloncillo and thickened with masa. by Mexican Made Meatless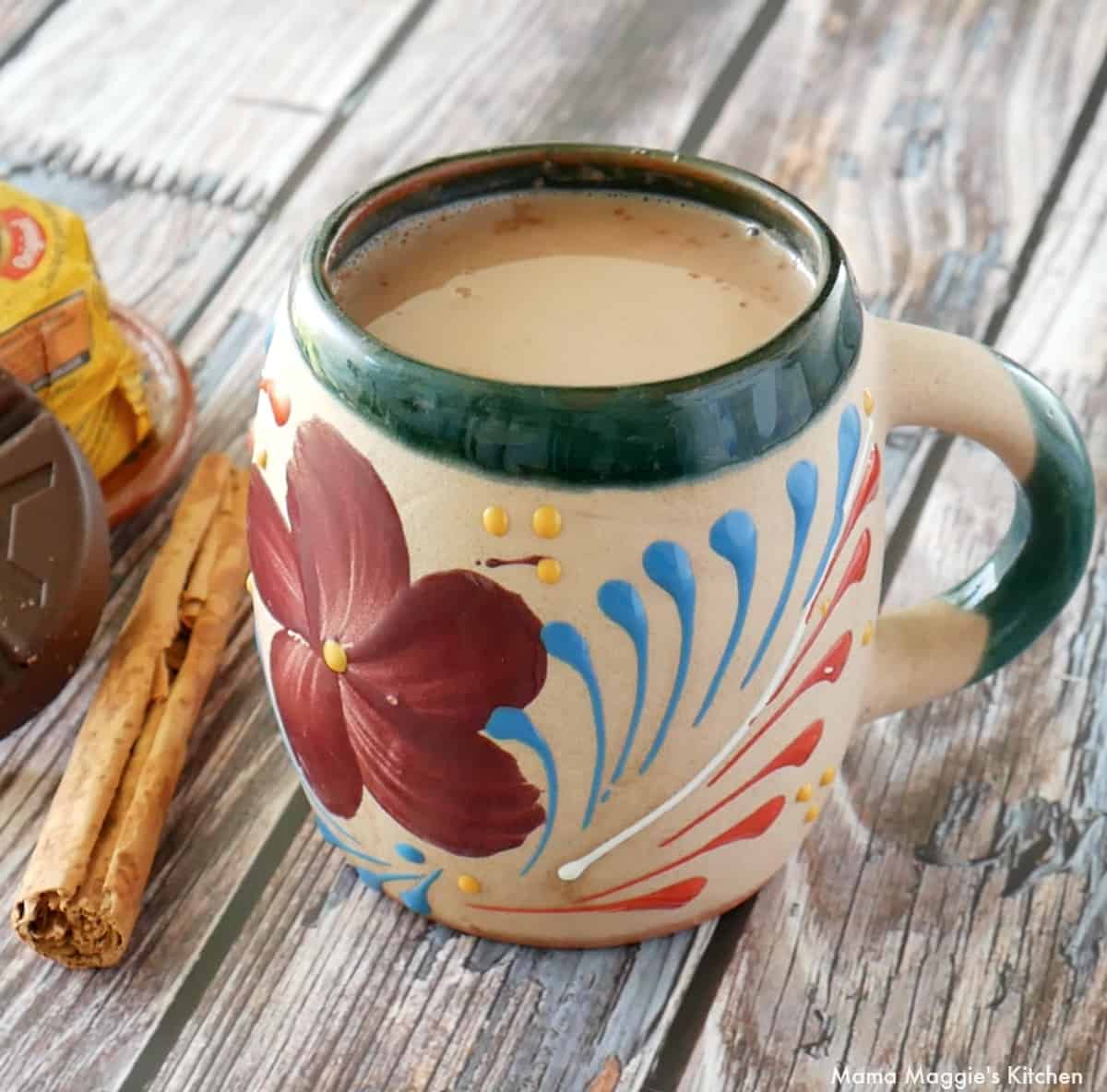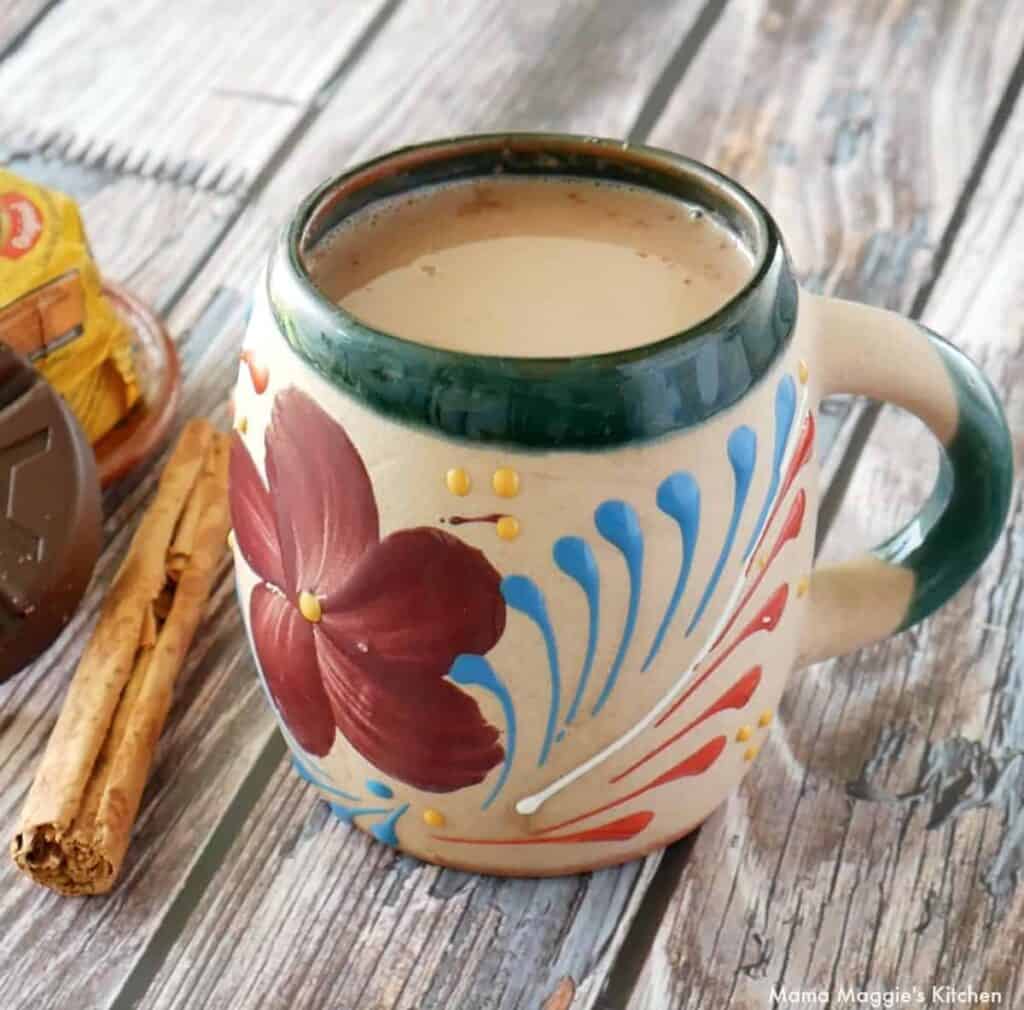 Atole de Chocolate – is a silky smooth Mexican chocolate drink. Served warm and incredibly delicious. by Mama Maggie's Kitchen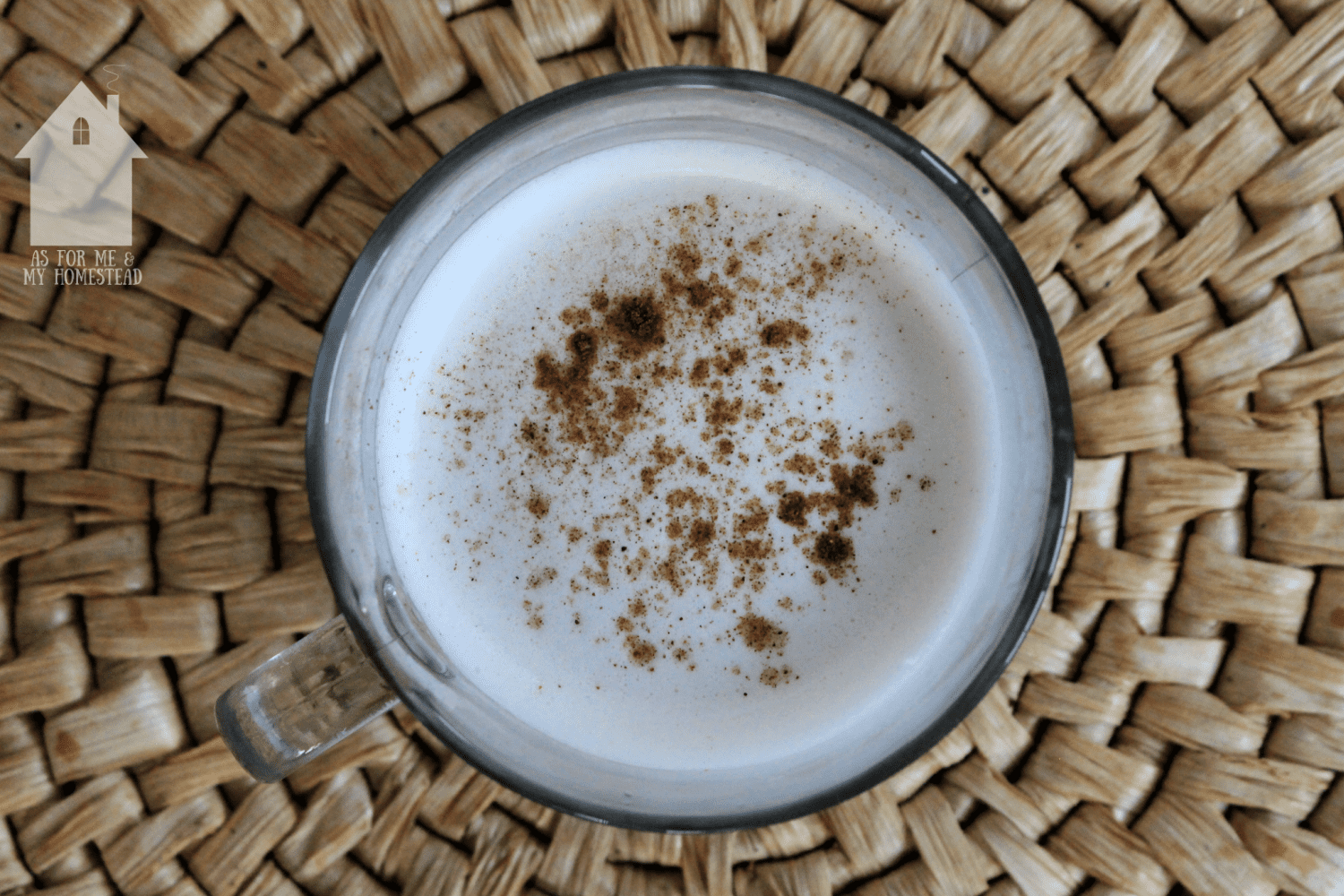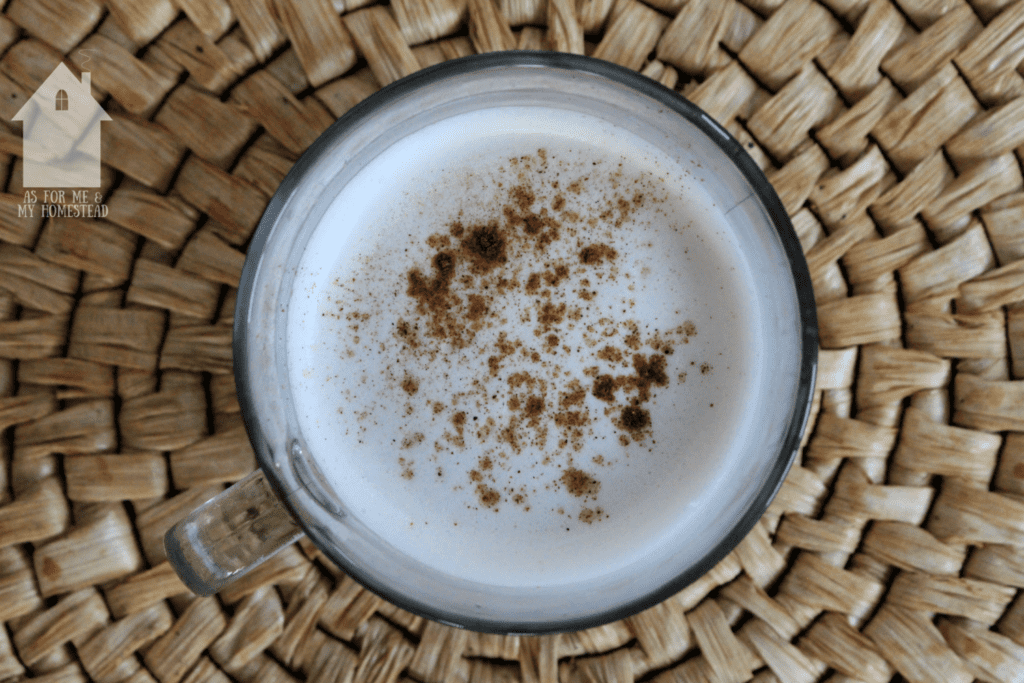 Maple Steamer – Sweetened with maple syrup, this Maple Steamer recipe is a lightly sweet, comforting hot beverage. by As For Me and My Homestead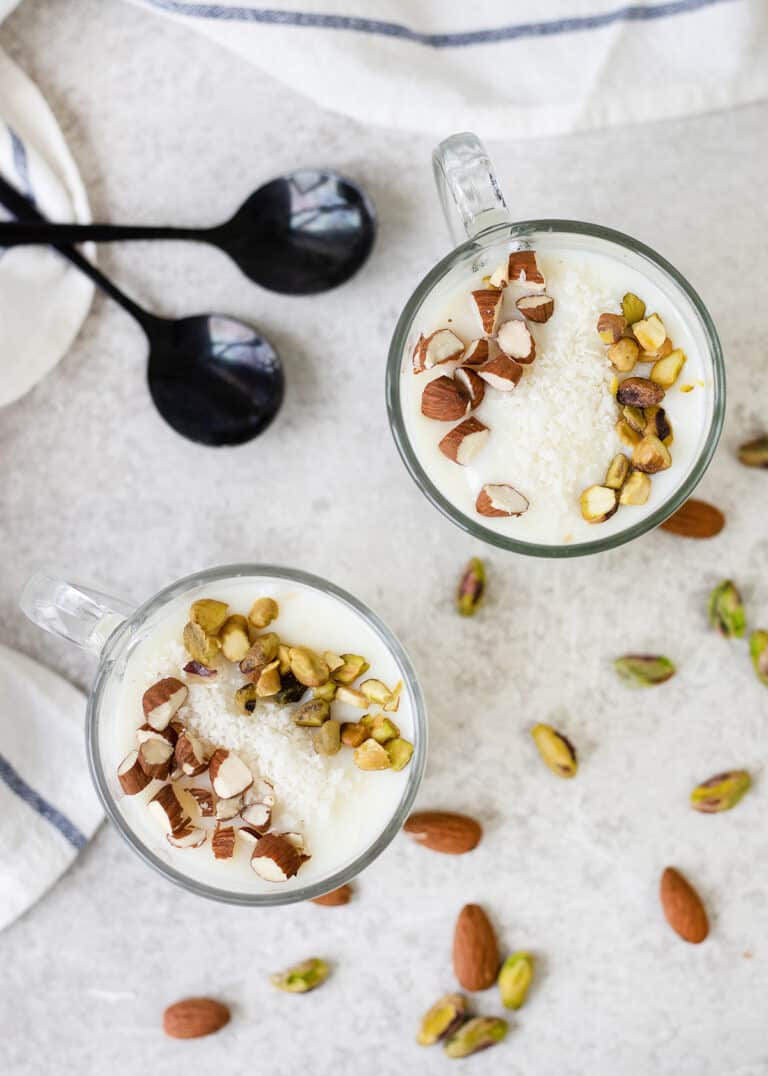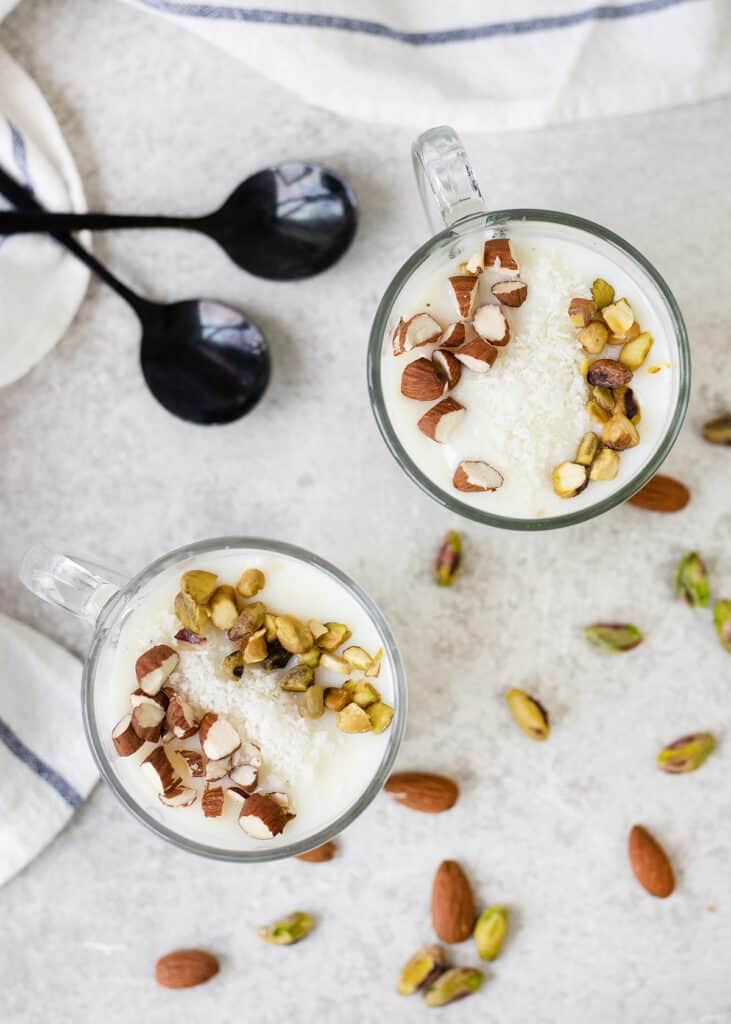 Sahlab – Mediterranean Milk Pudding is the best hot drink that is suitable for cold weather. It will keep you warm during the winter season. by Healthy Life Trainer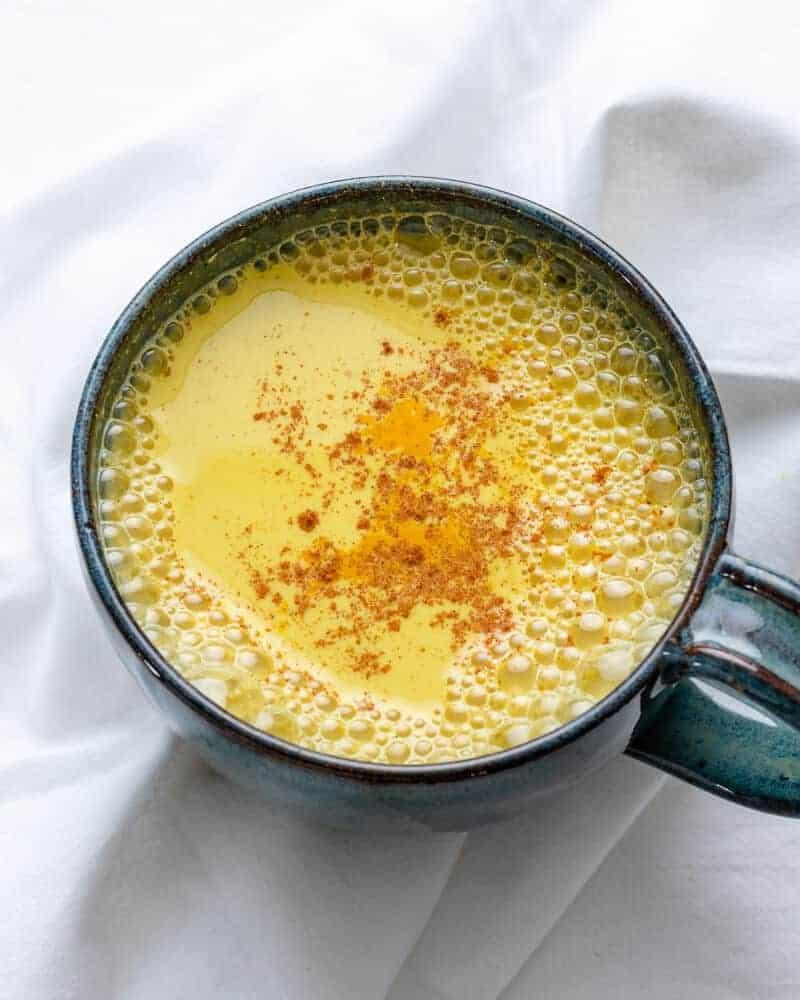 Golden Milk – Made with plant-based milk and spices like turmeric and cinnamon, this healthy drink is the perfect boost on a cold day. by Plant Based on a Budget
---
Tea Drink Recipes to Keep you Healthy and Warm
My family love to sip tea during the cold winter nights so I can't wait to try some of these recipes.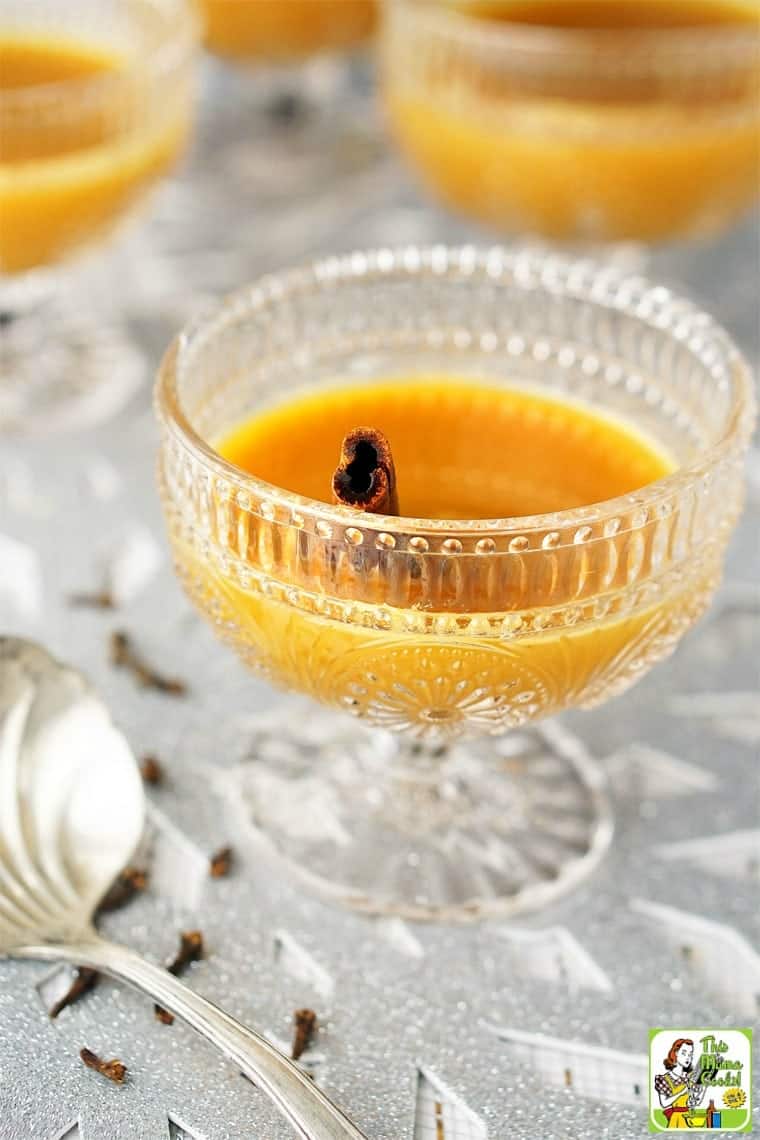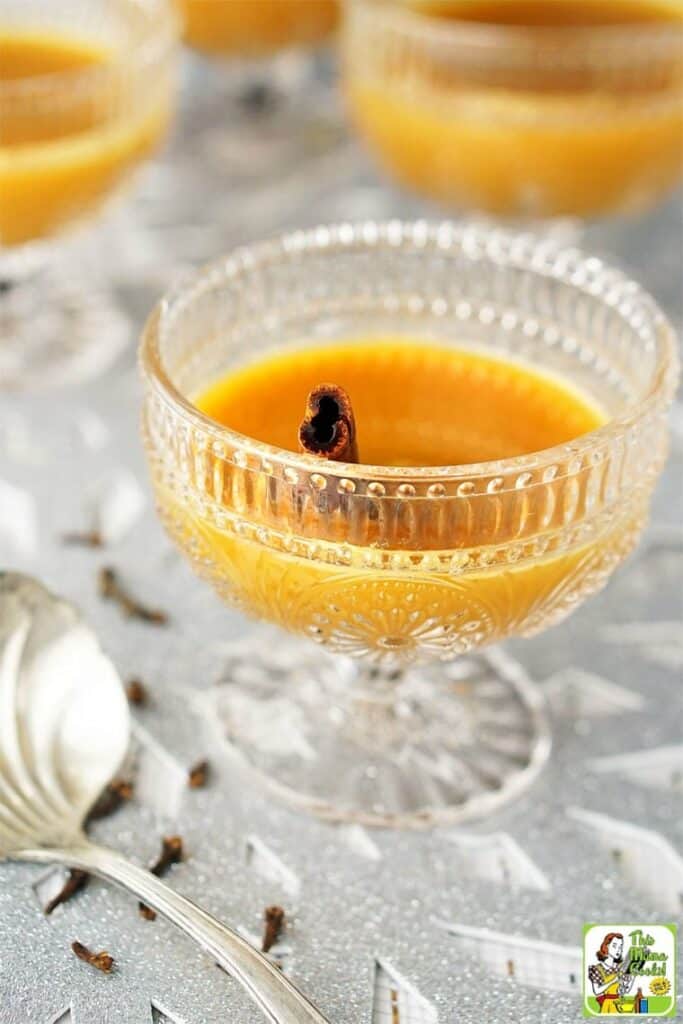 Orange Spiced Tea – Make this easy-to-make cinnamon orange spiced tea recipe for holiday parties. It's the perfect tea to serve to guests on a cold day during the holiday season. by The Mama Cooks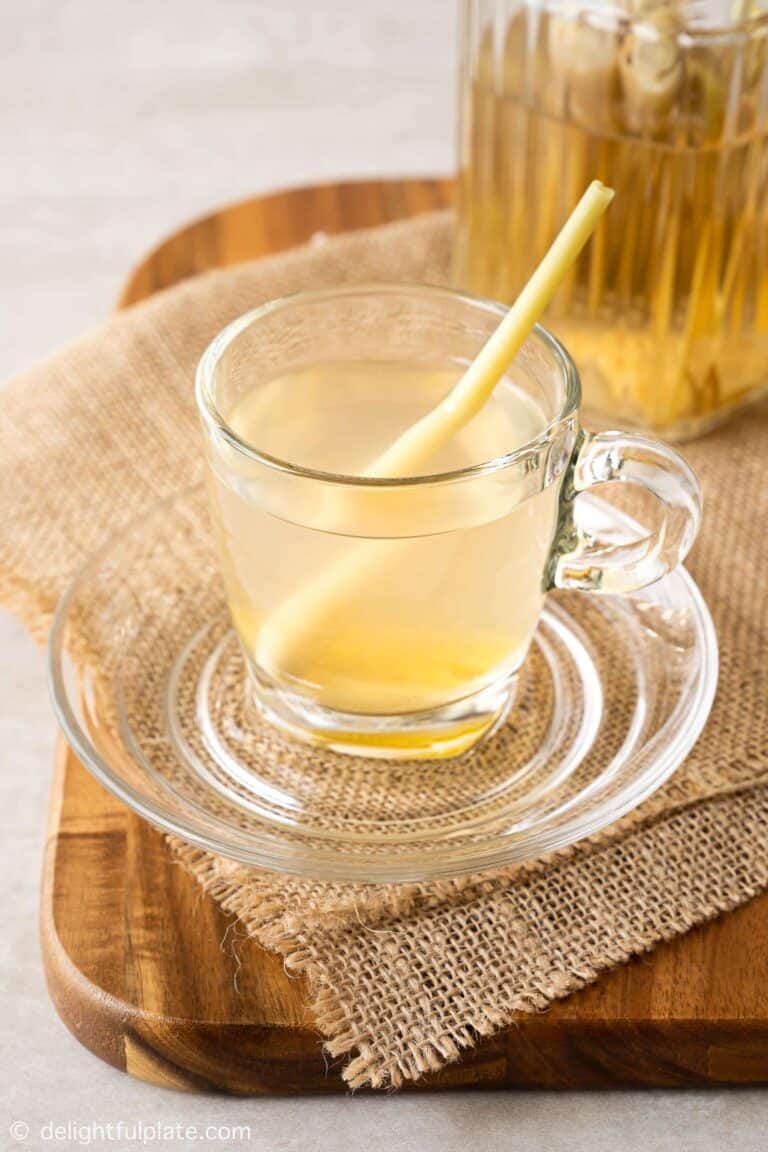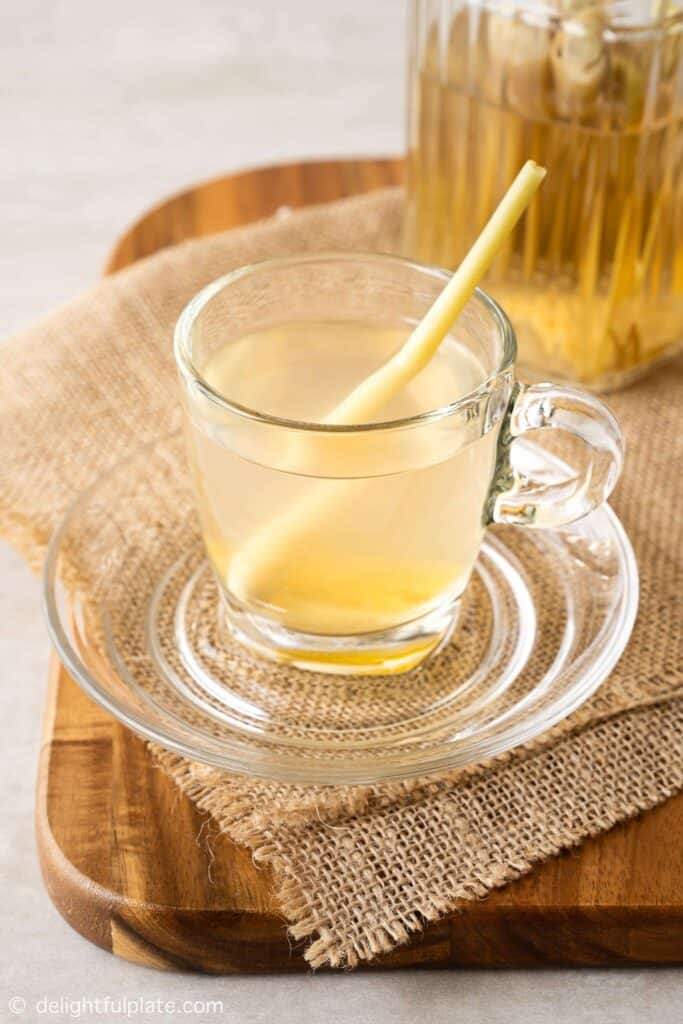 Lemongrass Ginger Tea – comes with a gentle warmth from ginger and relaxing fragrance from lemongrass. A quick and easy drink to make in winter. by Delightful Plate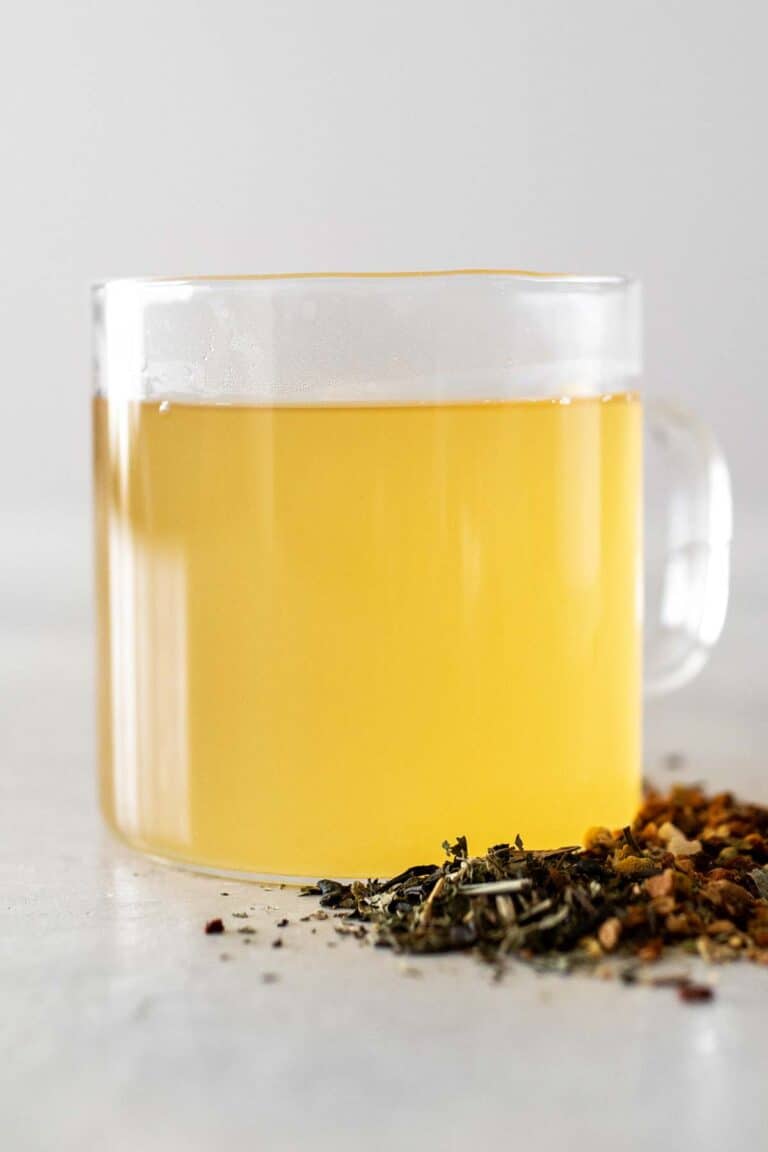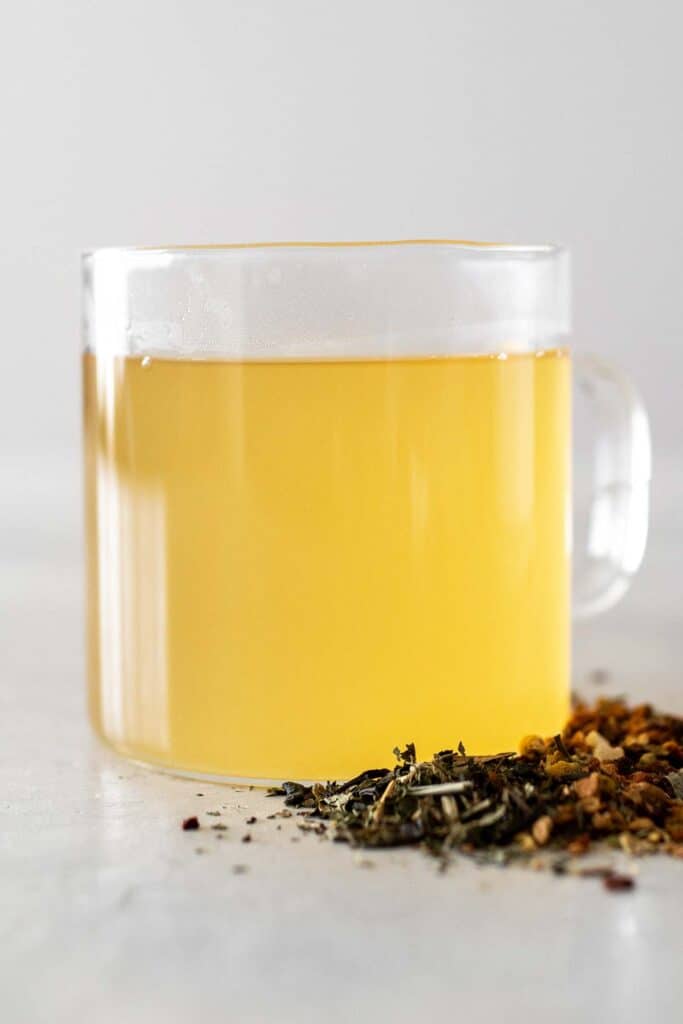 Medicine Ball Tea – Also known as the Cold Buster, the Medicine Ball Tea was a Starbucks secret menu item. Now, you can find it on the menu as Honey Citrus Mint Tea. See how easy it is to make this popular Starbucks drink at home. by Oh, How Civilized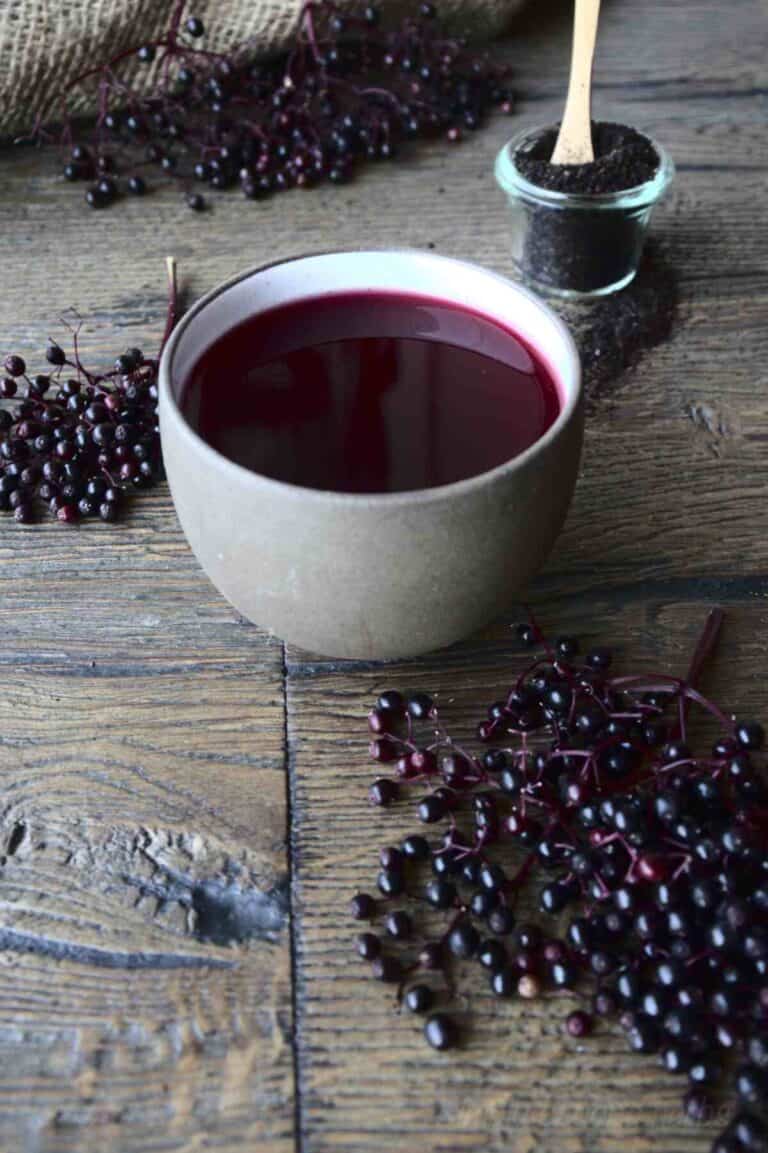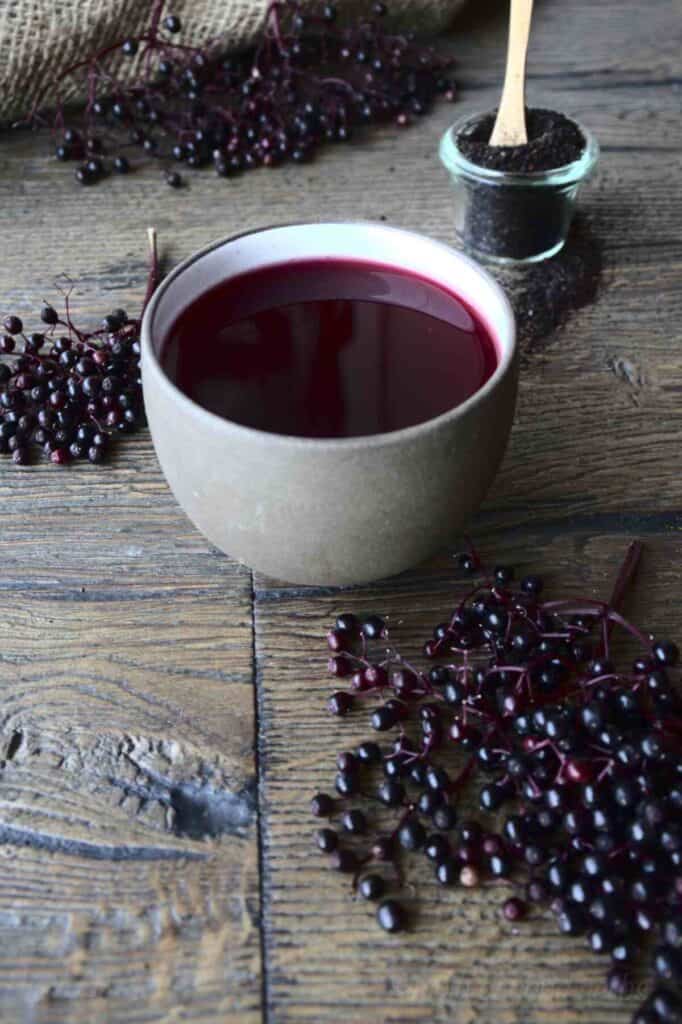 Elderberry Tea – is a powerful natural source of vitamins and antioxidants that stimulates your immune system and help you protect against cold and flu. by Simply Beyond Herbs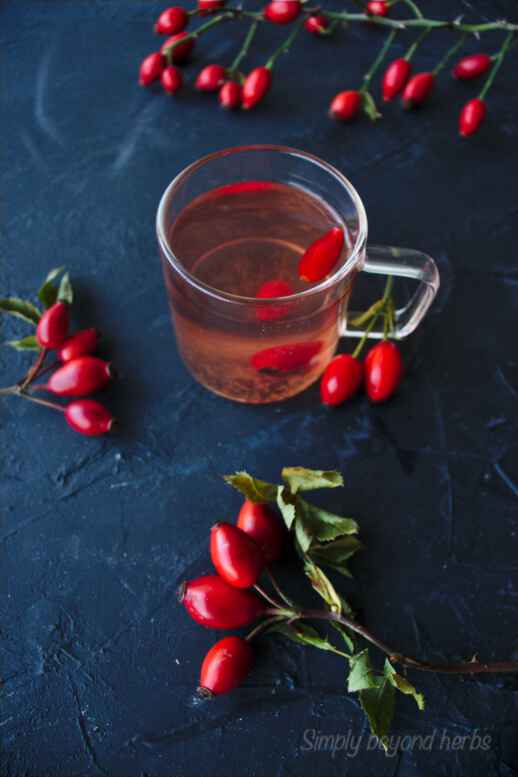 Rosehip Tea – Made of the fruits of wild roses, rosehip tea is packed with vitamins and antioxidants that may strengthen our immune system and help with weight loss. by Simple Beyond Herbs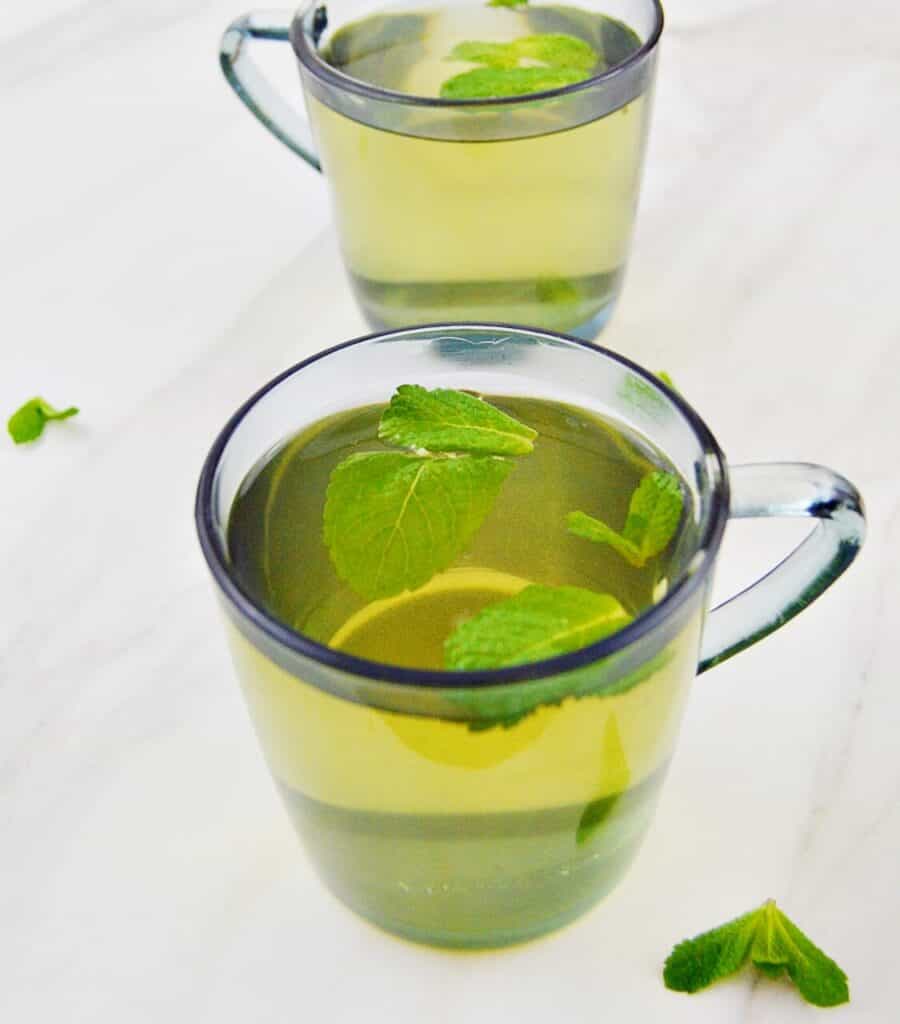 Fresh Mint Tea – Is simple to make and is the perfect stress buster after a long day. by Flavours Treat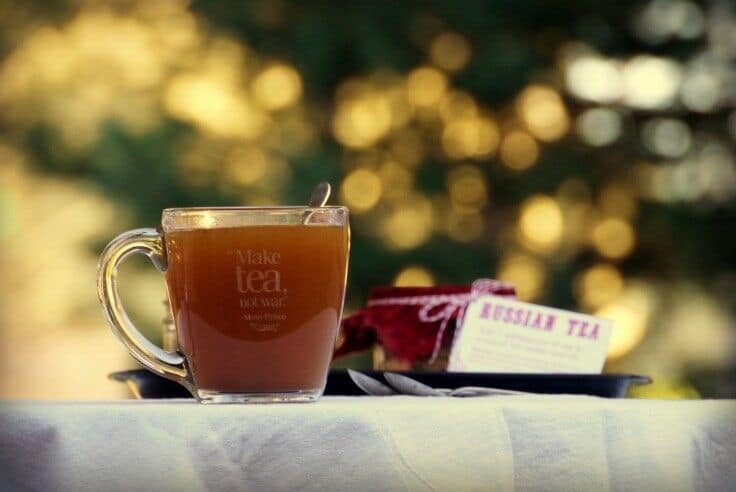 Russian Tea – is a cozy citrus-tea mixture, enhanced with warm mulling spices. Dry mix last months on the shelf; when ready to serve, simply add hot water and stir. by The Good Hearted Woman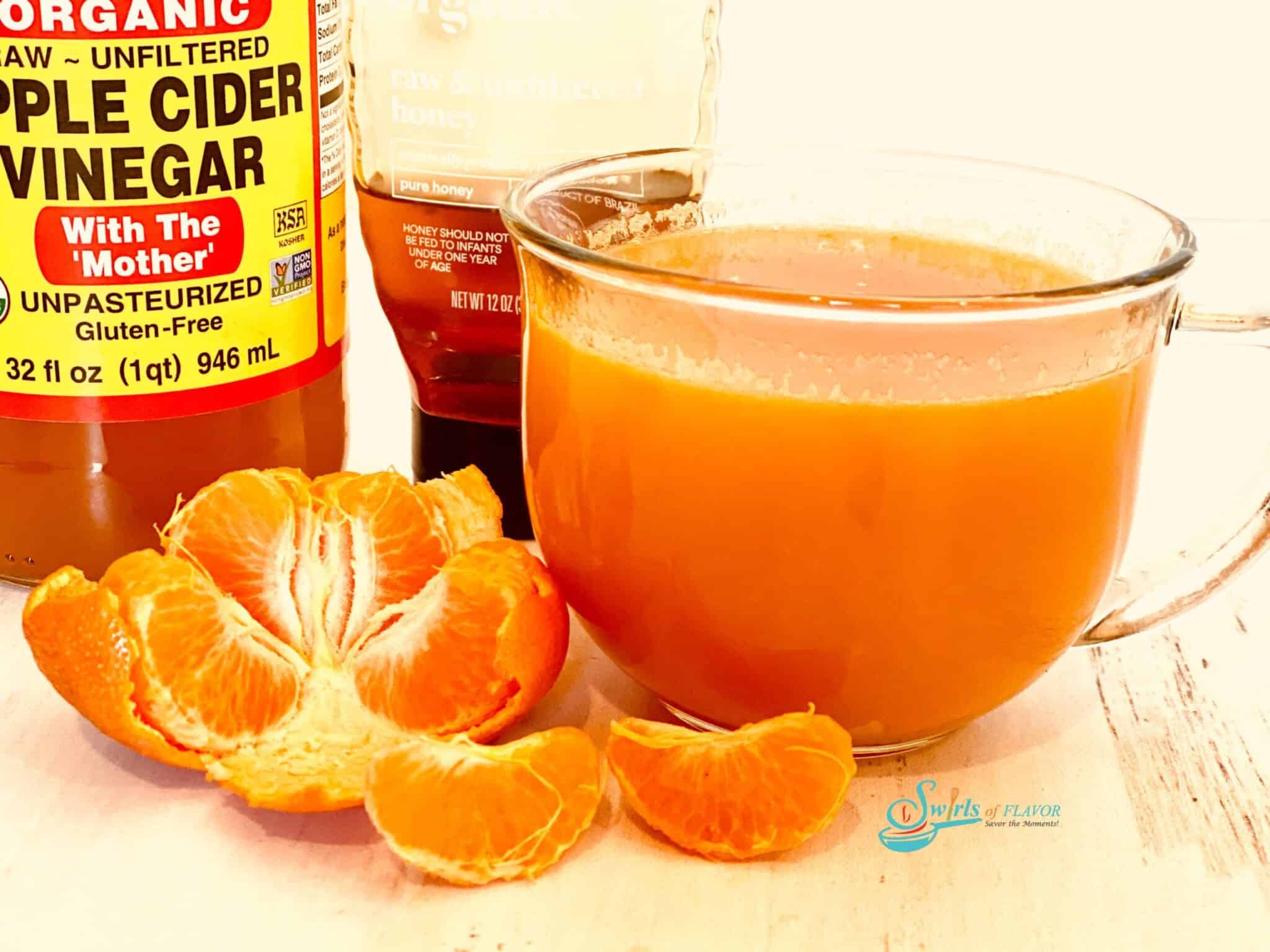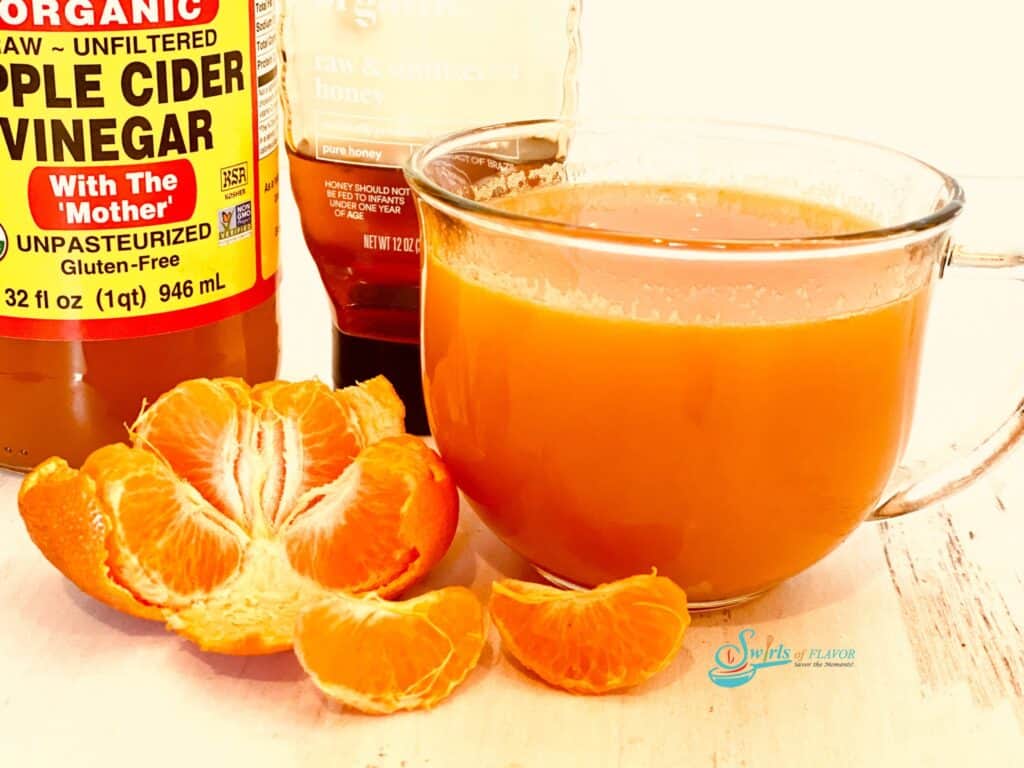 Honey Orange Vitamin C Drink – When it's time to boost your immunity, warm up a mug of our Honey Orange Vitamin C Drink. by Swirls of Flavor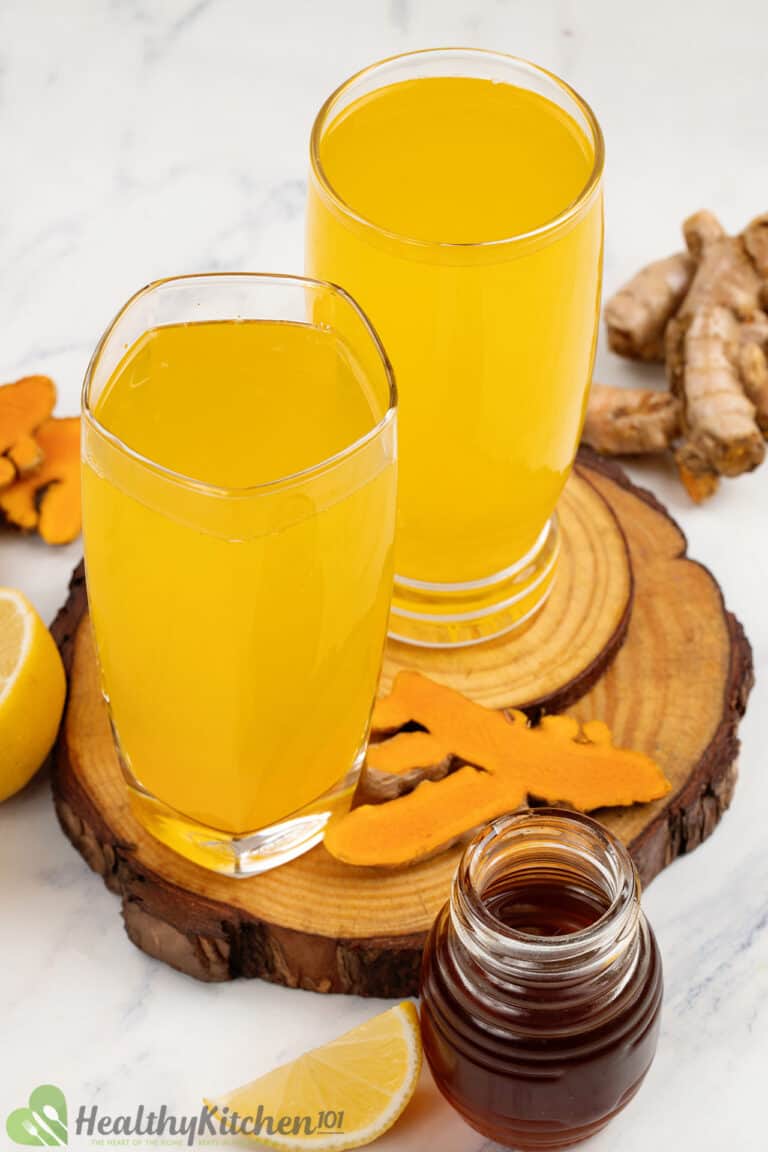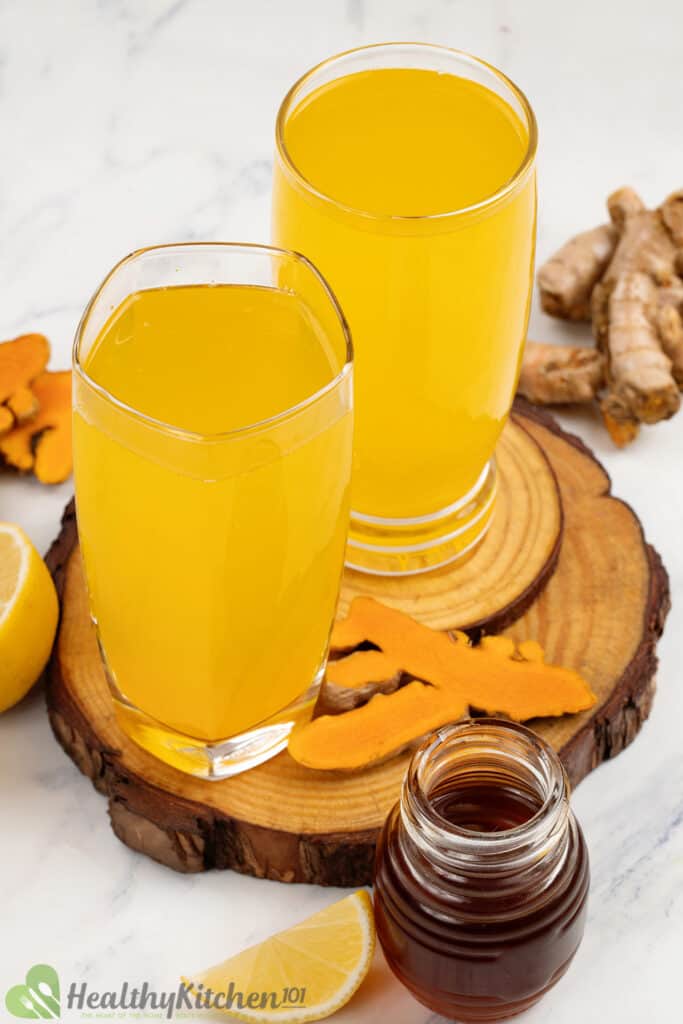 Turmeric and AVC Drink – Enjoy this invigorating drink of turmeric and ACV with lemon juice, honey, and water for a quick, semi-sweet refreshment. by Healthy Recipes 101
---
Cold Drink Recipes
Okay, so even though warm drinks are the best when it's cold outside, it's still nice to have a couple of cold options too. Hello, Eggnog! Plus a couple of other cold drink recipe to enjoy before winter.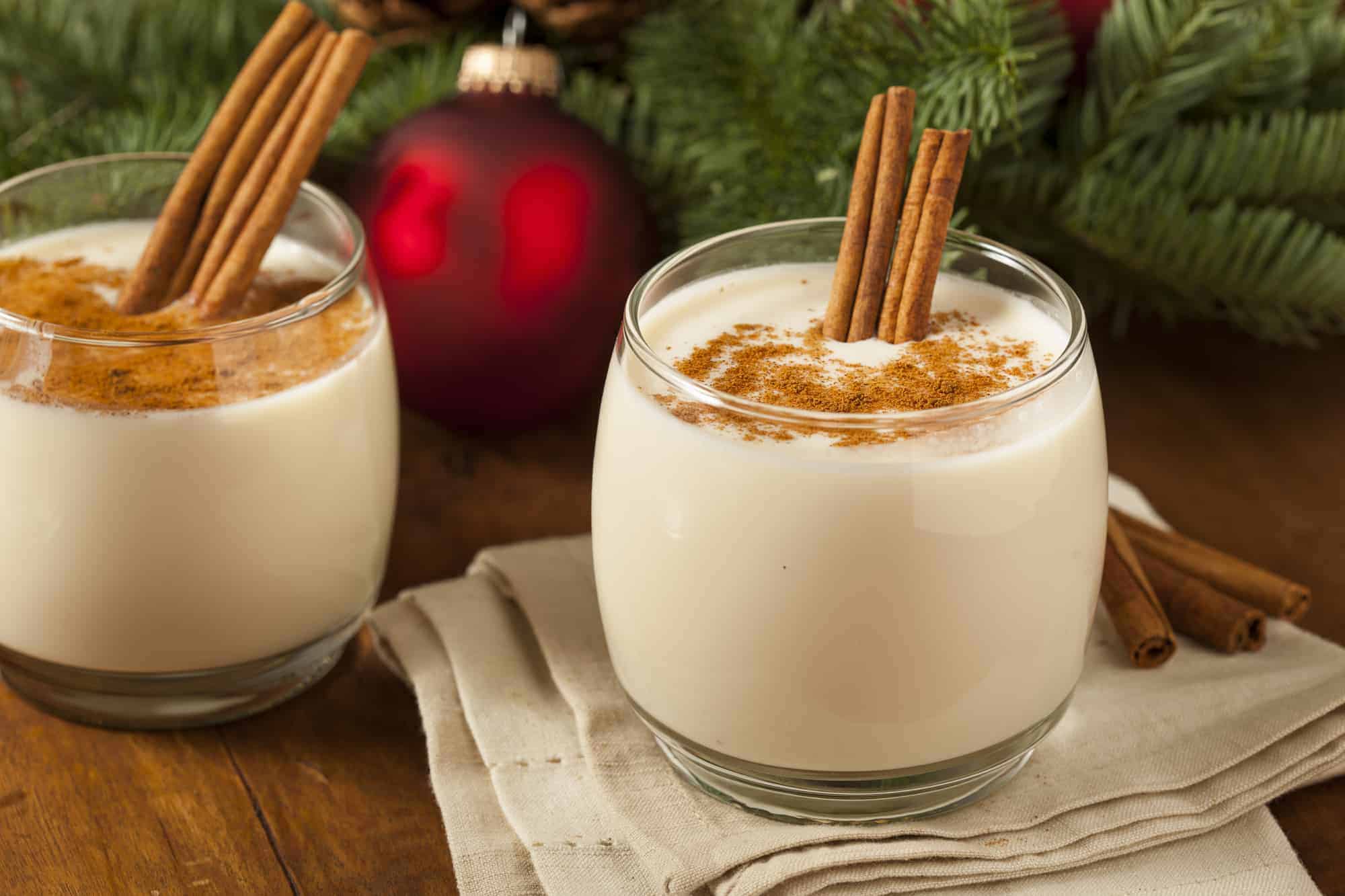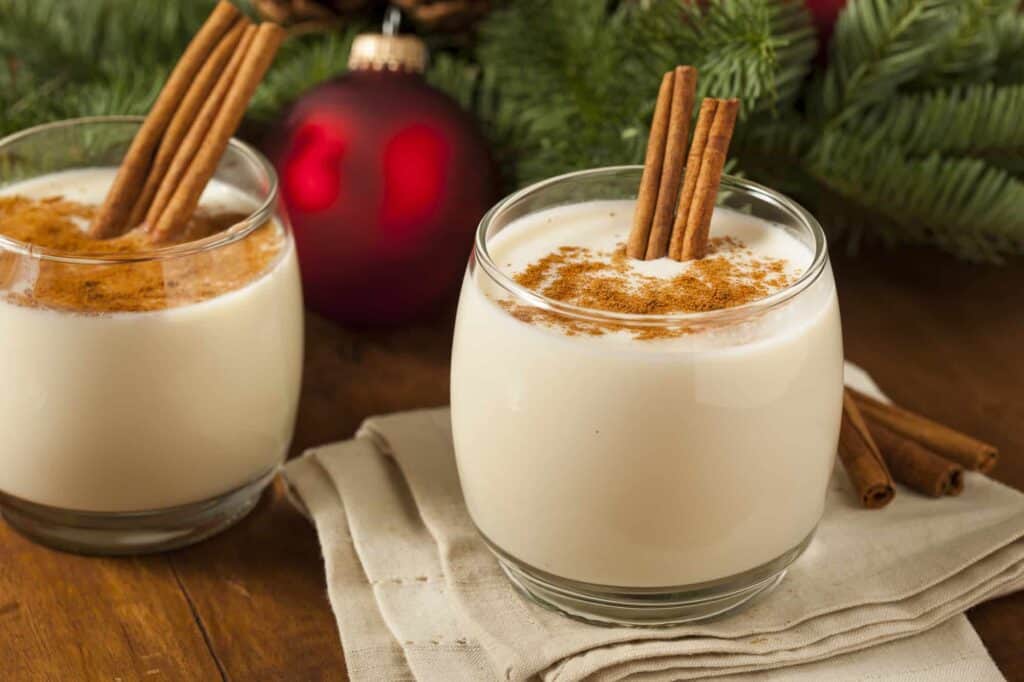 Homemade Non-Alcoholic Eggnog – The cold weather season just wouldn't be the same without a glass of this decadent homemade eggnog! Grab this classic, old-fashioned, creamy, one-pan treat and get ready to pass out the recipe because everyone will want it. by Made in a Pinch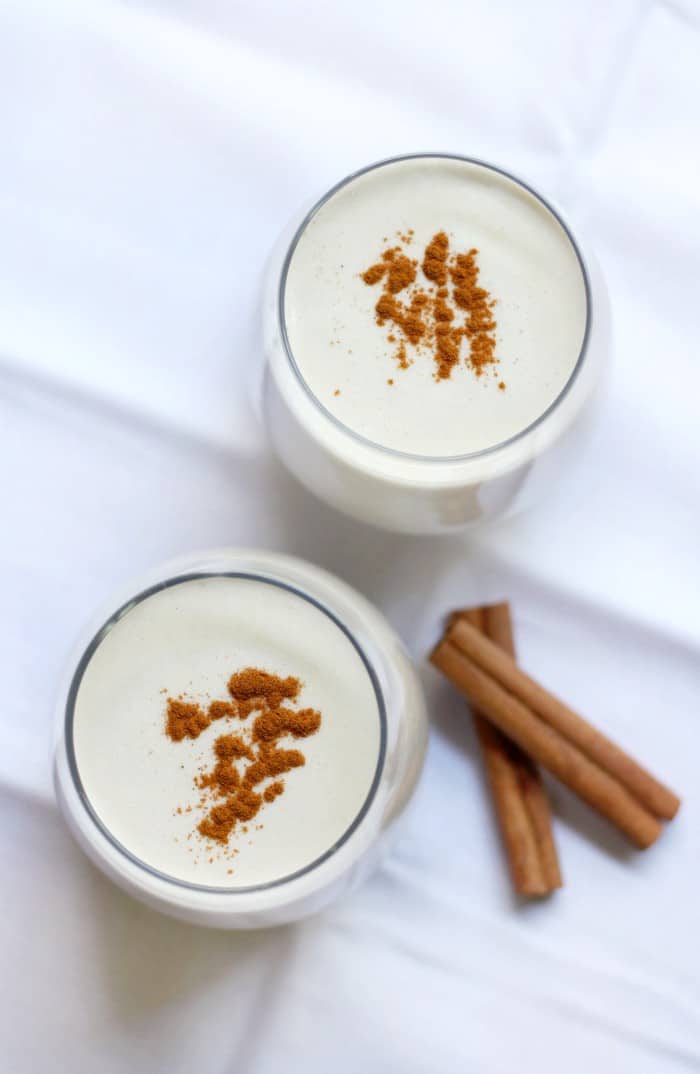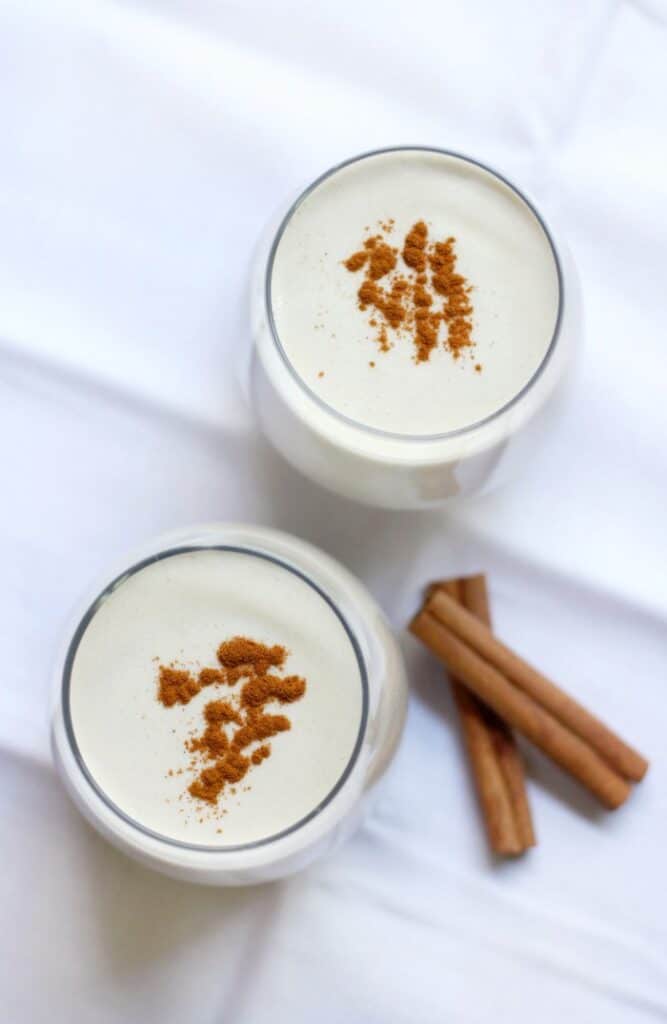 Vegan Eggnog – A classic holiday beverage made vegan, gluten-free, paleo, top-8 allergy-free, and sugar-free! This Homemade Vegan Eggnog, aka "Hempnog", will be a standout drink recipe to include this season! Even the non-eggnog drinkers will fall in love! by Strength and Sunshine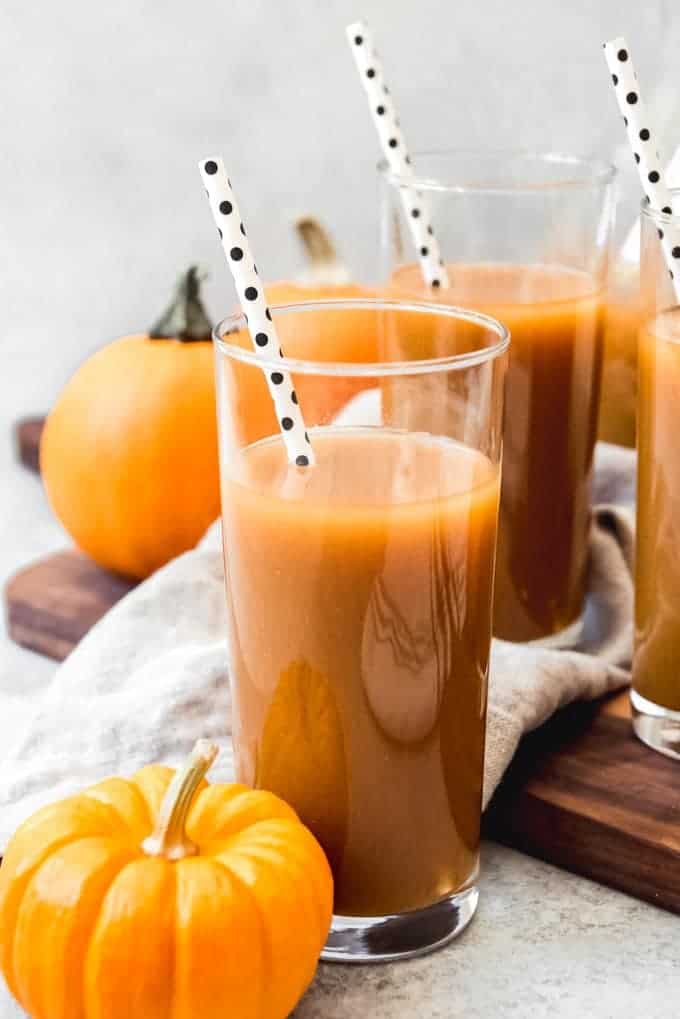 Pumpkin Juice – This easy homemade Harry Potter inspired Pumpkin Juice is the most popular non-alcoholic beverage in the wizarding world and it's a must for the Fall season! Made with real pumpkin, apple cider, and warm and cozy spices for a delicious drink that is sure to delight wizards, witches, and muggles alike! by House of Dash Eats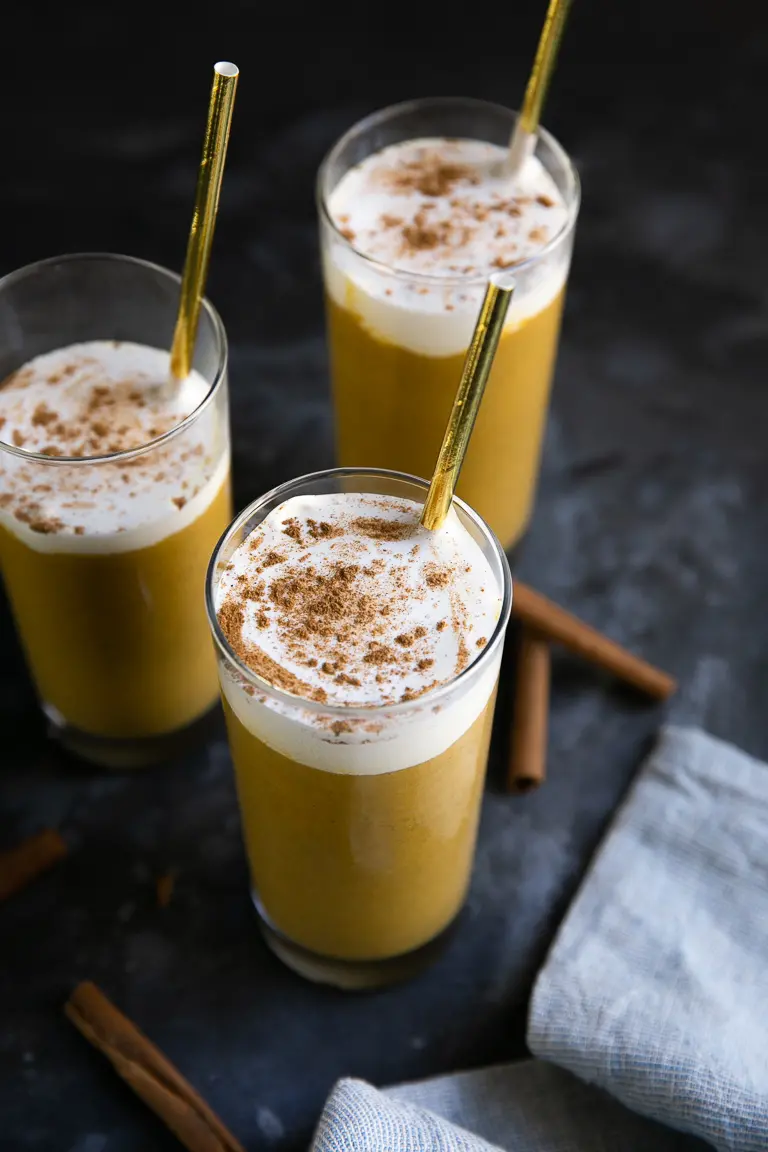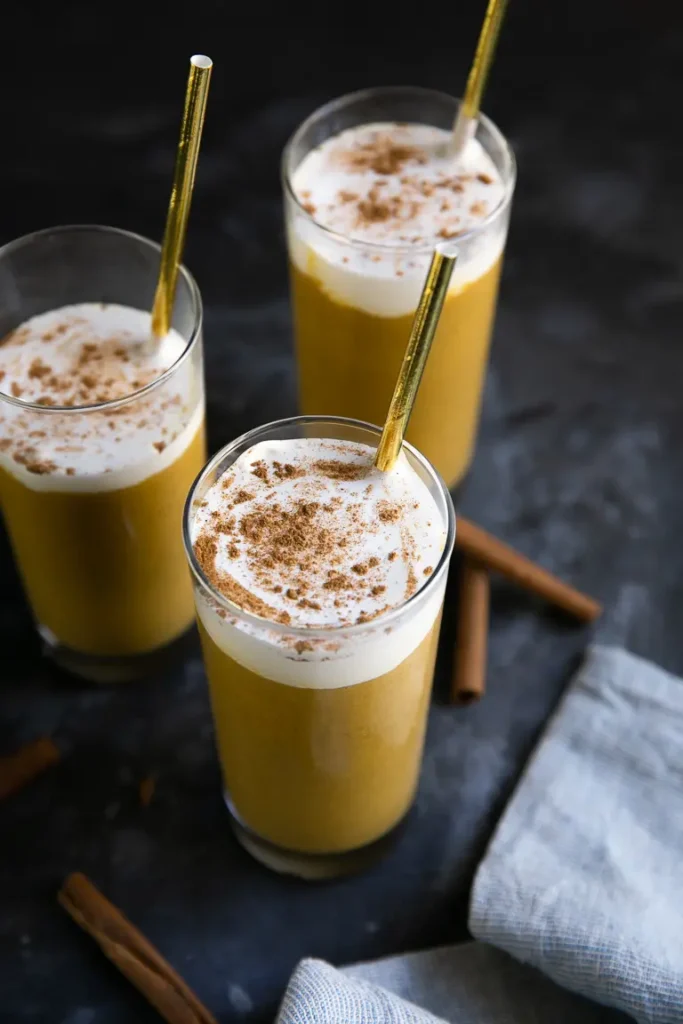 Pumpkin Smoothie – This easy Pumpkin Smoothie is made with simple and healthy ingredients such as banana, unsweetened pumpkin puree, chia seeds, plain yogurt, pumpkin spice, and maple syrup. Creamy and delicious, this kid-approved pumpkin smoothie recipe is the perfect fall treat and can be enjoyed for breakfast, lunch, or even, dessert! by The Forked Spoon
---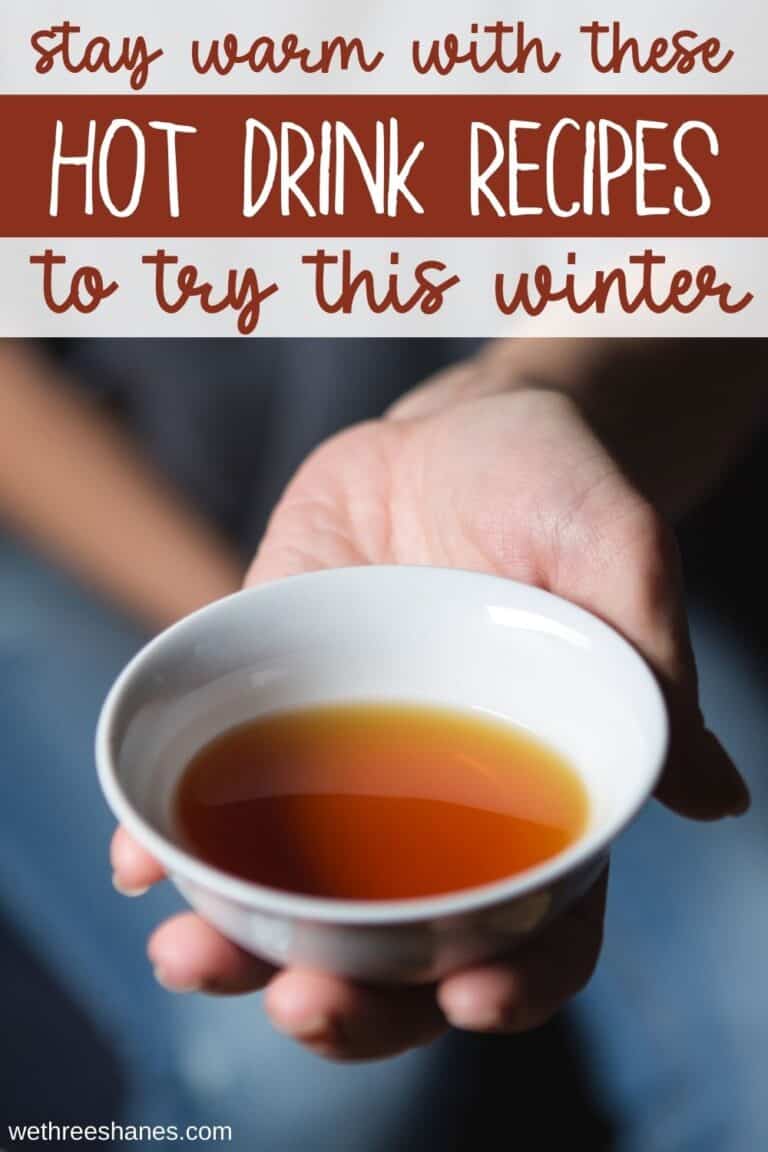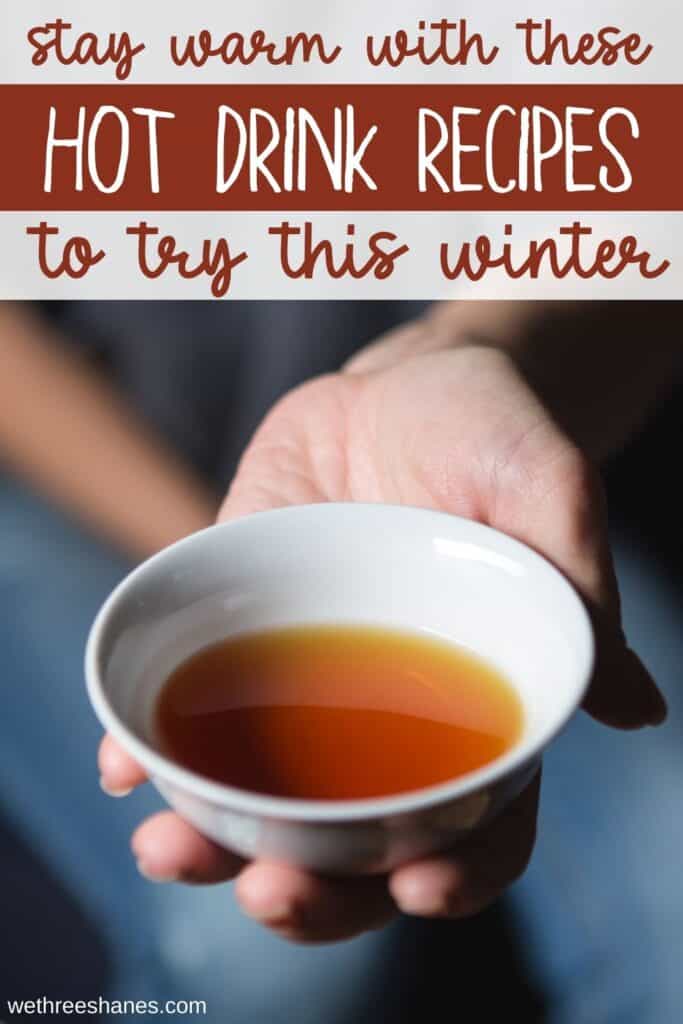 Homemade Drinks to Try This Winter
That's a long list but hey, you'll have lots of drink options to try all winter long. Personally, I can't wait to make our own cider this year.
And, we'll definitely try some of the teas. Especially some of those immune boosters when colds come knocking.
Every year I think about making my own eggnog and every year I chicken out. Maybe this will finally be the year, all though I'm pretty doubtful.
What is your favorite homemade, cold weather drink to make in the winter? Let me know about it in the comments.
---
You Might Also Like: