Get Kissable Soft Lips With Our DIY Lip Scrub Recipes
Try making our DIY lip scrub for soft, kissable lips. Cheap, easy and minimal ingredients you can't beat.
(THIS POST PROBABLY CONTAINS AFFILIATE LINKS. OUR FULL DISCLOSURE POLICY IS LONG & BORING BUT, YOU CAN FIND IT HERE.)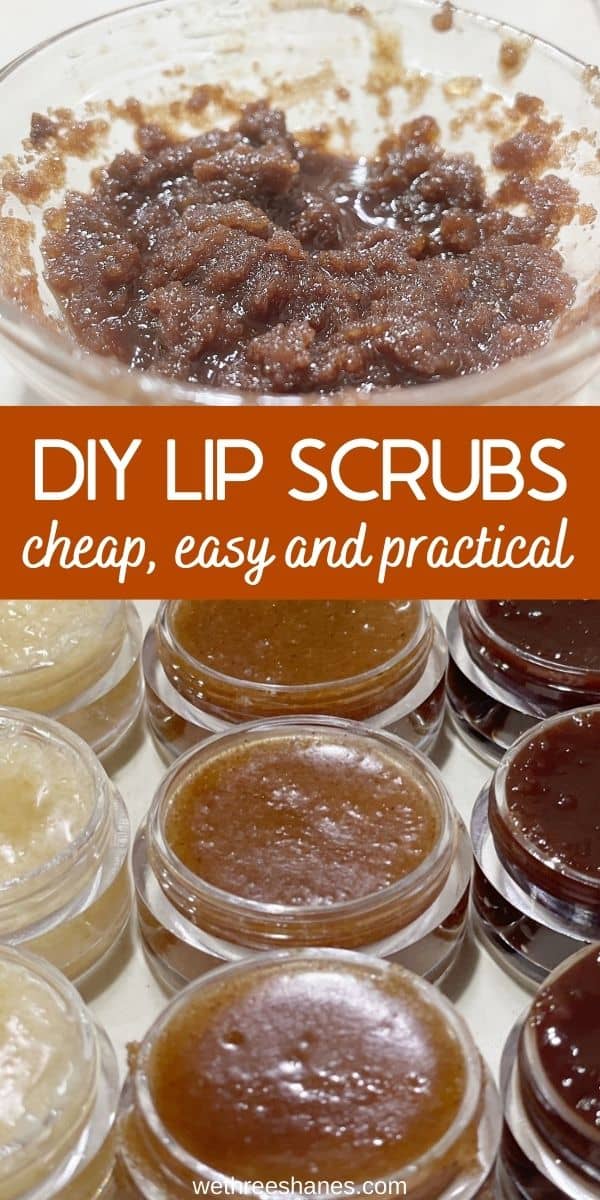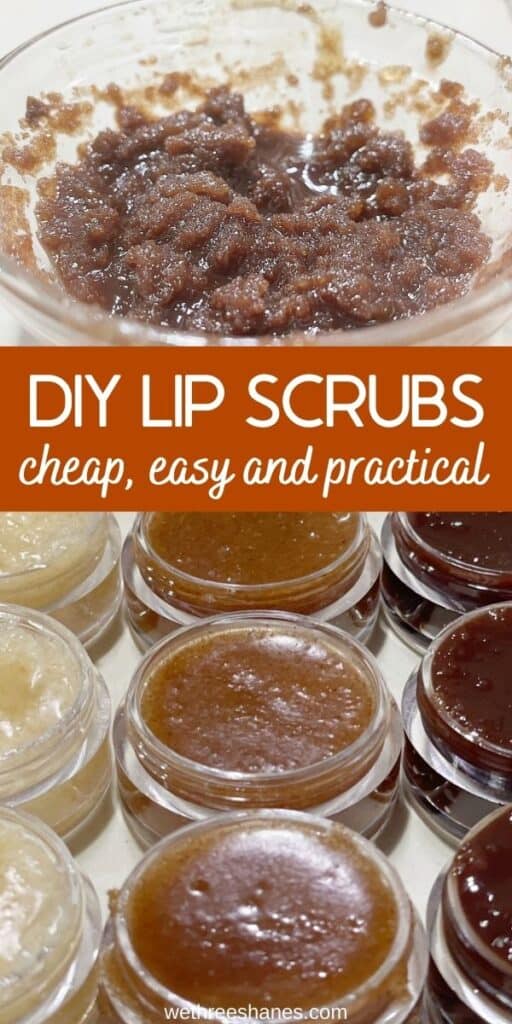 DIY Lip scrub for soft lips
In order for humans to have soft, kissable lips we need to be able to remove dead, dry skin. One of the best ways to do so is with a lip scrub.
Lips scrubs can be easily made at home with all natural ingredients that most people have on hand at all times. They are cheap and easy to make and are perfect homemade gifts for teachers, friends, family members or your significant other.
---
Benefits of Using Homemade Lip Scrub
I have a bad habit of picking my lips. My husband hates it and constantly tells me, "Don't pick." Unfortunately, I passed it onto my son.
Here in Texas it is 40 degrees in the morning and then 80 degrees in the afternoon and it is KILLING our lips. These DIY lip scrubs are so necessary my friends and here's why.
1. Exfoliating
A lip scrub is used to exfoliate the dry skin on your lips. This will help remove dry, flakey skin which makes room for new skin to form.
Newly exposed skin will receive moisture better which brings us to our next reason to use a lip scrub, hydrating lips.
2. Hydrating Lips
Once the lip scrub removes the dead skin from your lips you'll find that moisture is able to absorb better into your lips. Since the homemade lip scrub recipes I'm going to share with you are full of hydrating ingredients, you'll be left with those kissable lips I was telling you about.
I had my son try one of these DIY lip scrubs last night and he was shocked at how soft it made his lips. So don't forget that these are not just for ladies. Men need soft lips too!
Once you're done using your homemade lip scrub make sure to slather those lips with the best DIY Lip Balm to keep those lips soft and hydrated.
---
Best Ingredients for a DIY Lip Scrub
DIY lip scrubs are going to be composed of a two different ingredients. Like I said, we need an exfoliant and we need a moisturizer. There are several options for both.
Sugar
When we think about exfoliating dead skin, we want to use ingredients that are rough but fine at the same time. Salt, sugar, coffee, cinnamon, and oats are all make great homemade exfoliators but they each serve a different purpose. Finding the right exfoliator for lips is important.
It is important to remember that these ingredients are going on our lips and it's pretty likely some might make it into our mouth. Keeping that in mind, sugar seems to be the best option for DIY lip scrubs.
You can use granulated or brown sugar. Granulated sugar crystals are bigger than brown sugar crystals so some people prefer brown sugar for the thin, sensitive skin on the lips. Plus, the added molasses makes it a little less rough.
I'll be using both in today's recipes.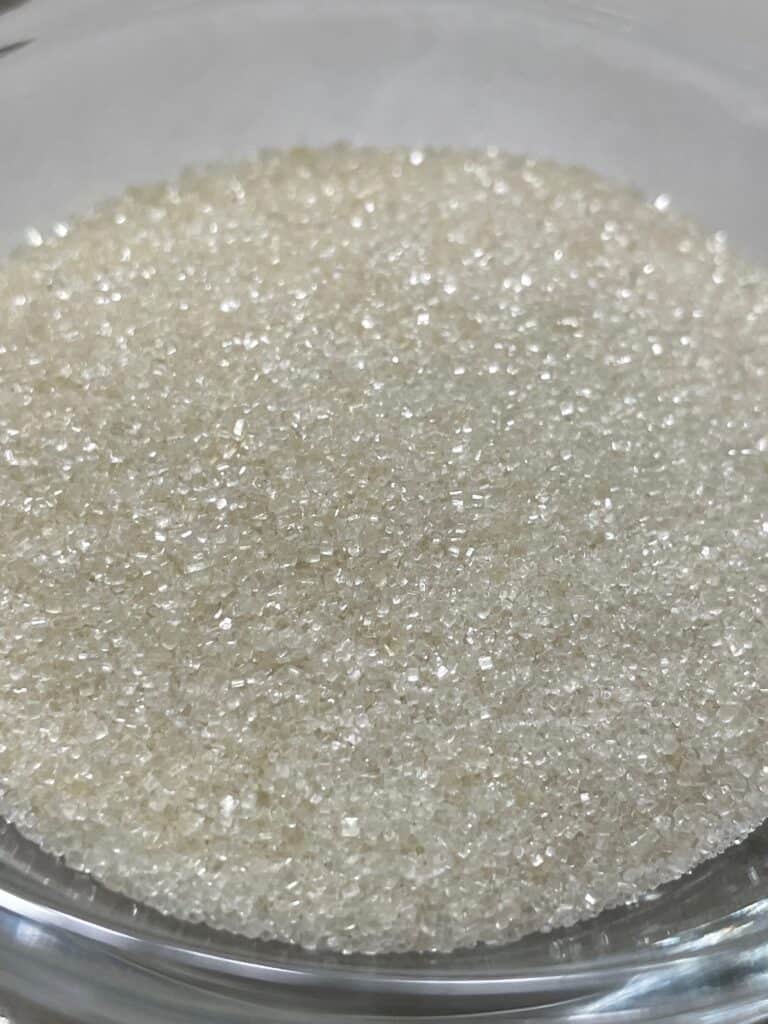 Moisturizer
Moisturizers are important because once we get rid of the dead skin, we need to moisturize the new skin underneath. There are several different options when thinking about moisture.
---
Lip Scrub Recipes
There are so many ways to make sugar scrub so I decided to give you a couple of simple recipes to try. So instead I have 4 for you to try.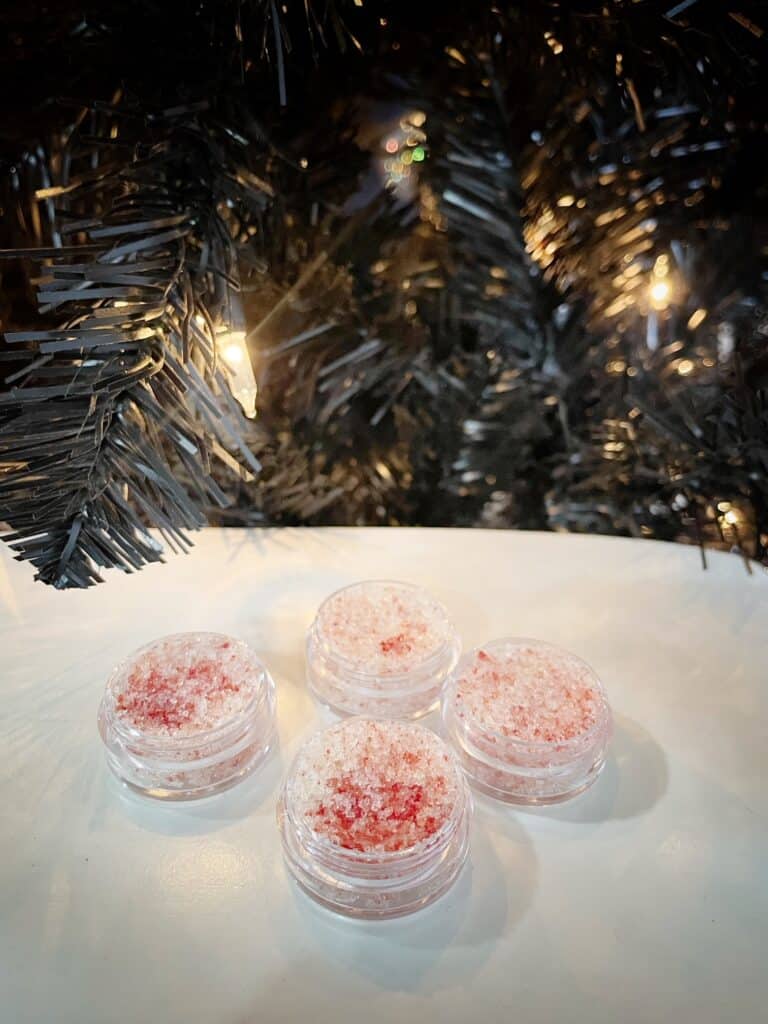 Just remember that most of these scrubs can be easily changed to your own liking. Mix and match to make your own concoction. Have fun! But if you do not like to experiment use one of these 4 recipes.
Brown Sugar Lip Scrub
Melt coconut oil in a glass bowl in the microwave. Then add brown sugar and cinnamon and stir ingredients until mixed thoroughly.
Cinnamon does contain cassia oil which can irritate the mucus membrane when applied to lips. This will increase blood flow to the lips giving them a temporary plump look and possible pink tint.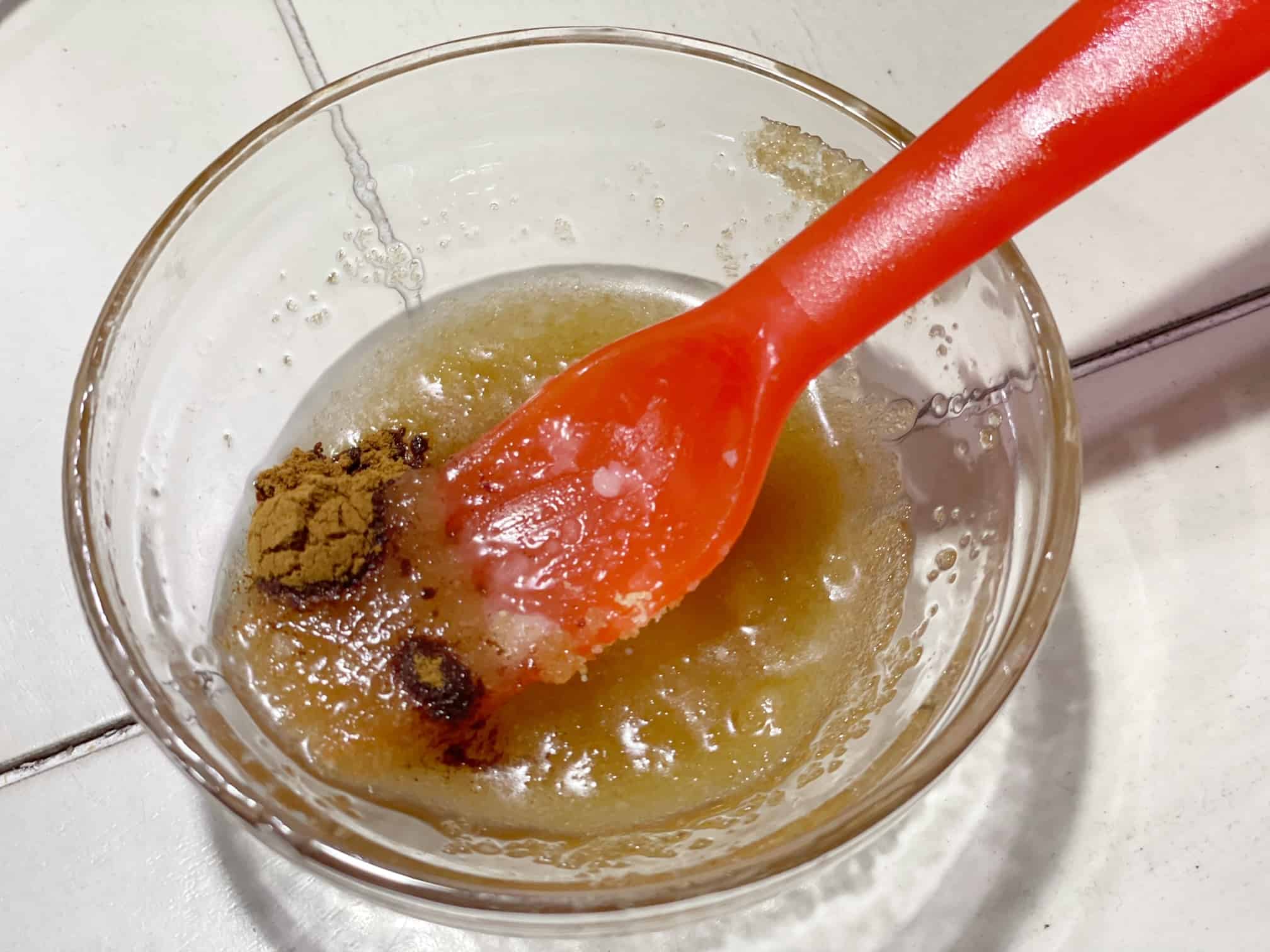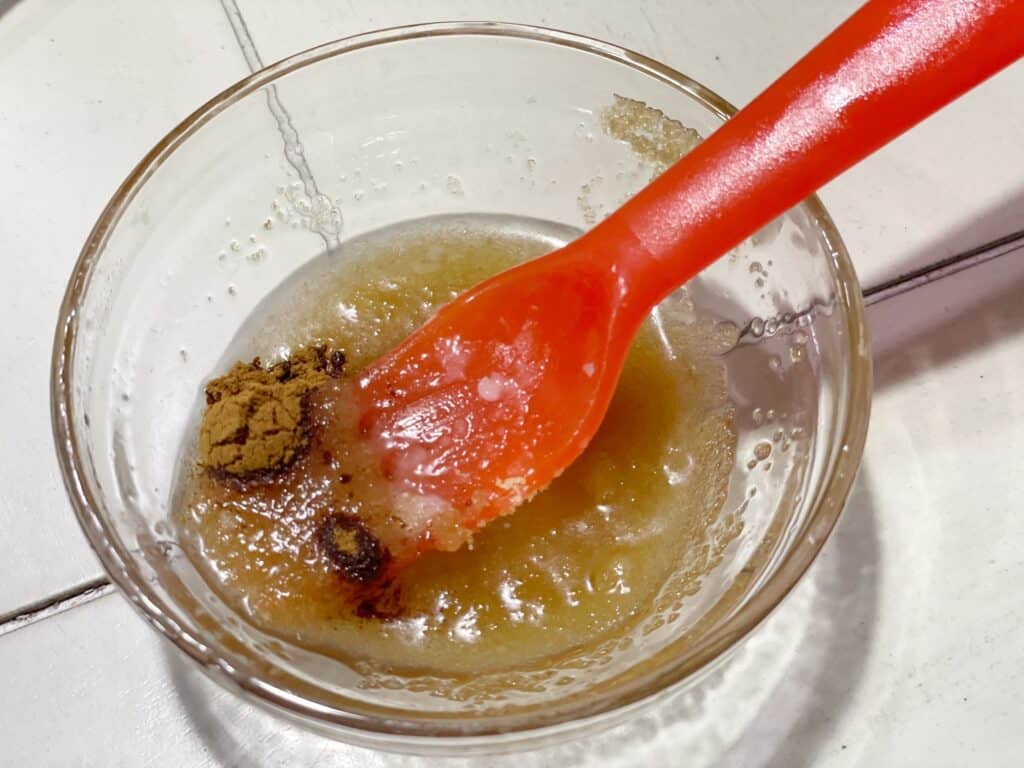 Vanilla Honey Lip Scrub
Melt coconut oil in a glass bowl in microwave. Add sugar and combined. Then add in sugar and mix until mixed thoroughly.
Chocolate Honey Lip Scrub
Mix honey and almond oil in a bowl. Add in brown sugar and cocoa powder. Stir until combined. Then add 2 drops of vitamin E oil and stir.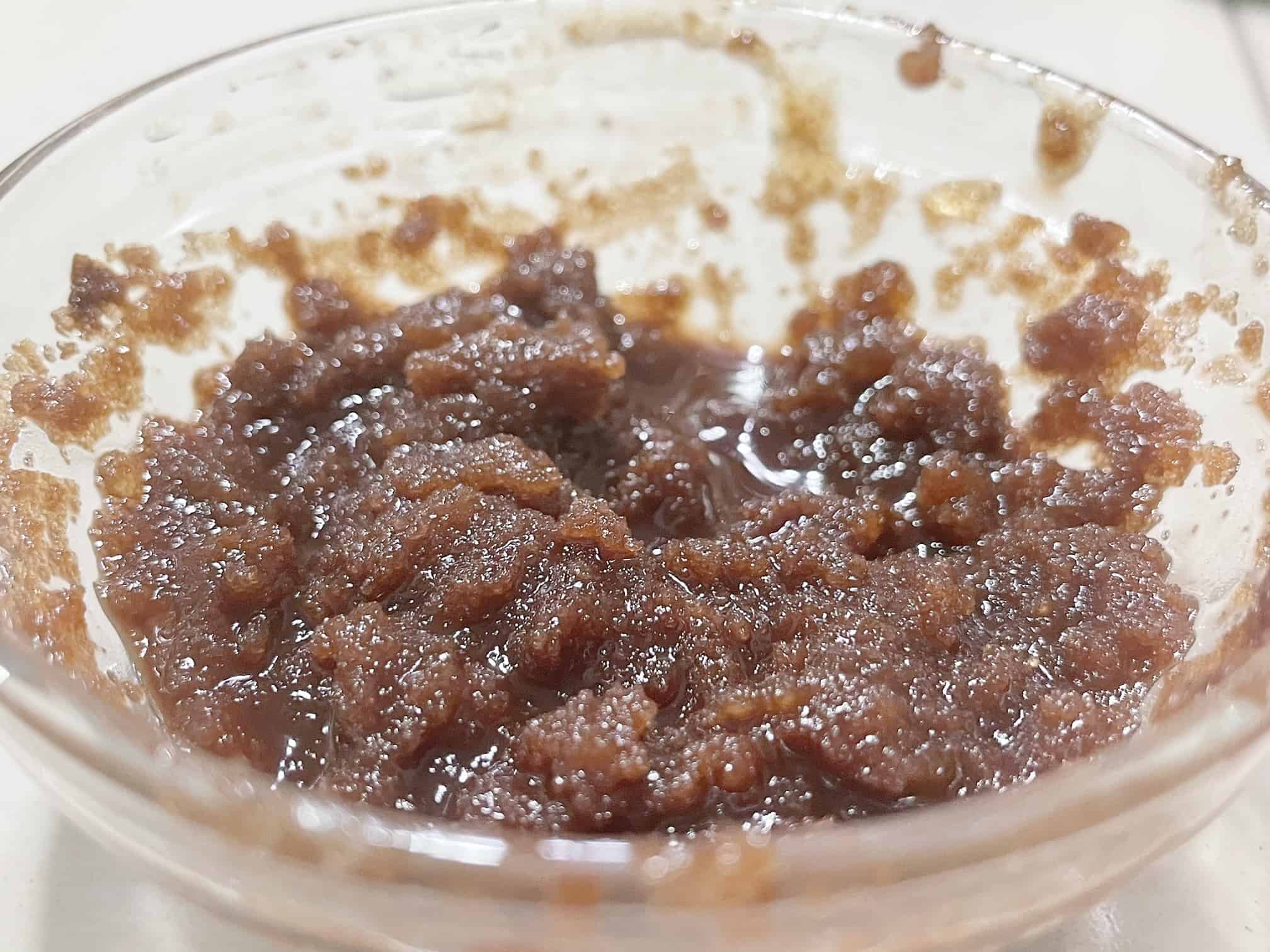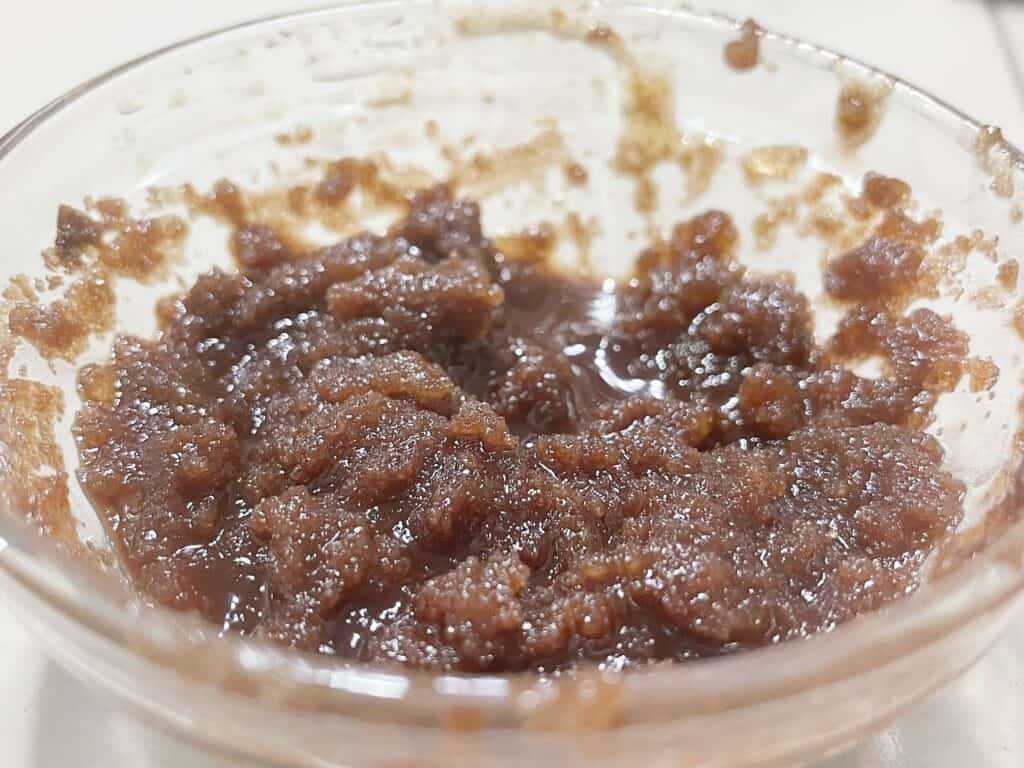 Peppermint Lip Scrub
Set aside a 1/2 teaspoon of white sugar. Add a few drops of red food coloring. Mix well.
This is optional and might tint lips a bit. But it will make the lip scrub look more like crushed candy canes. Not necessary though. It's just for fun!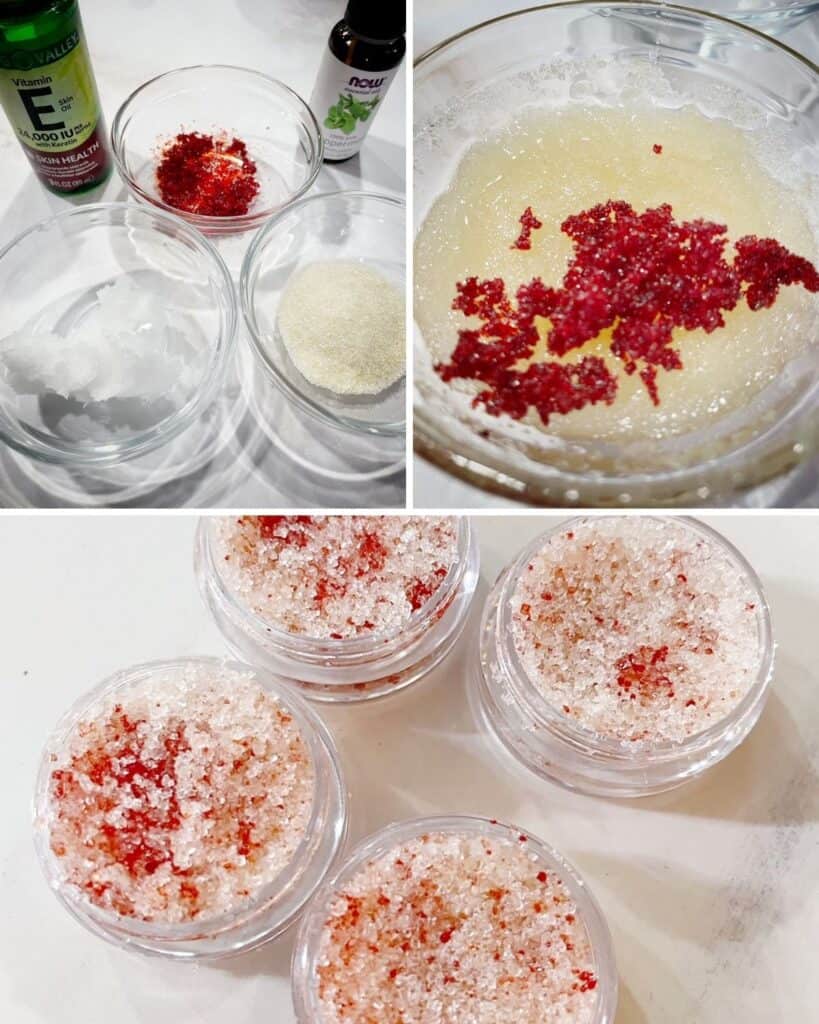 Melt coconut oil and add sugar and mix. If you made some red sugar add that too.
Next add 5 to 10 drops of peppermint essential oil. It really depends on how strong you want the smell to be. I like it strong, but it's up to you.
You also could do peppermint flavoring instead, if you want it to taste like peppermint as well. Add a few drops of vitamin E oil for an extra bit of added moisturizer.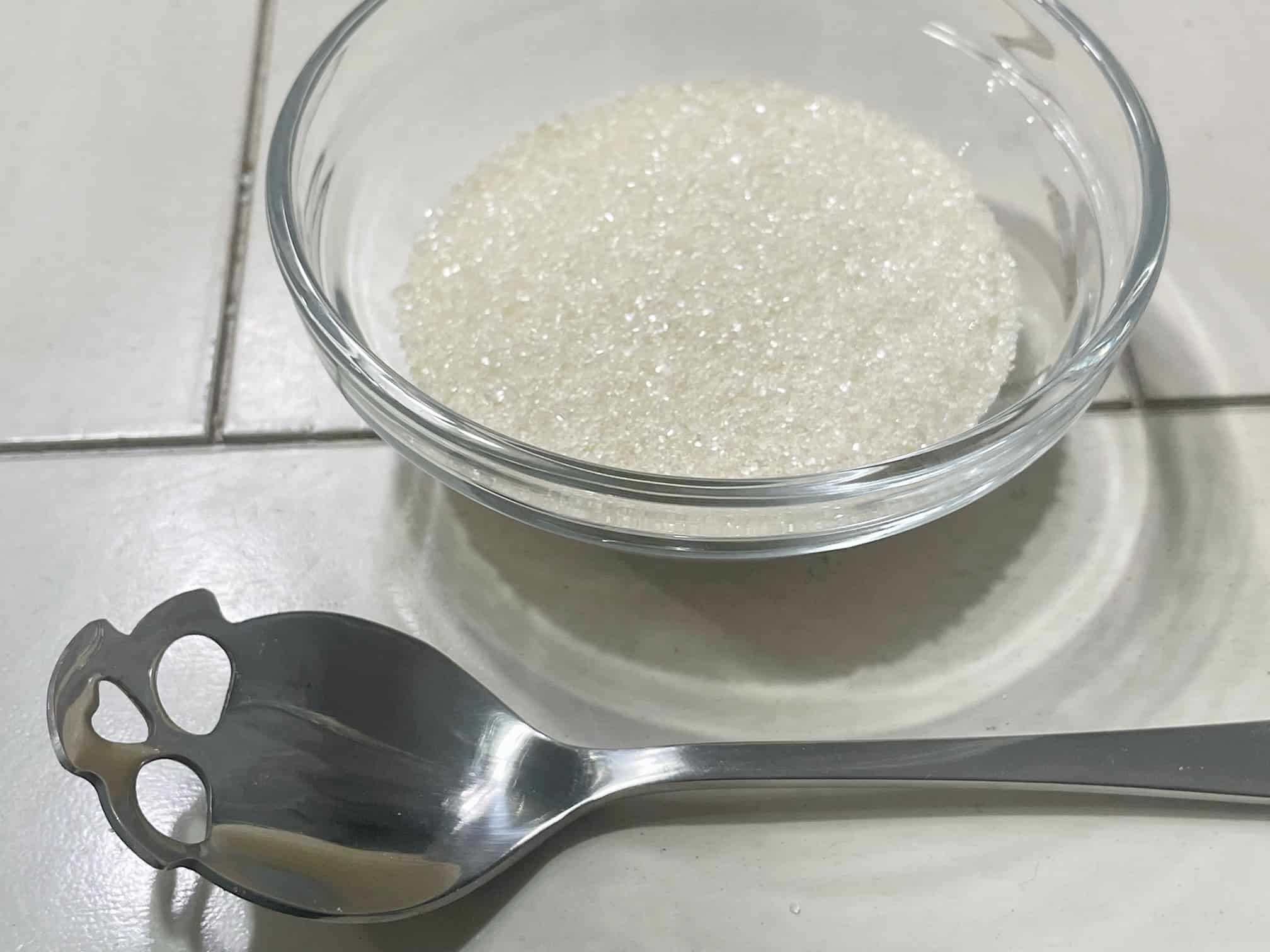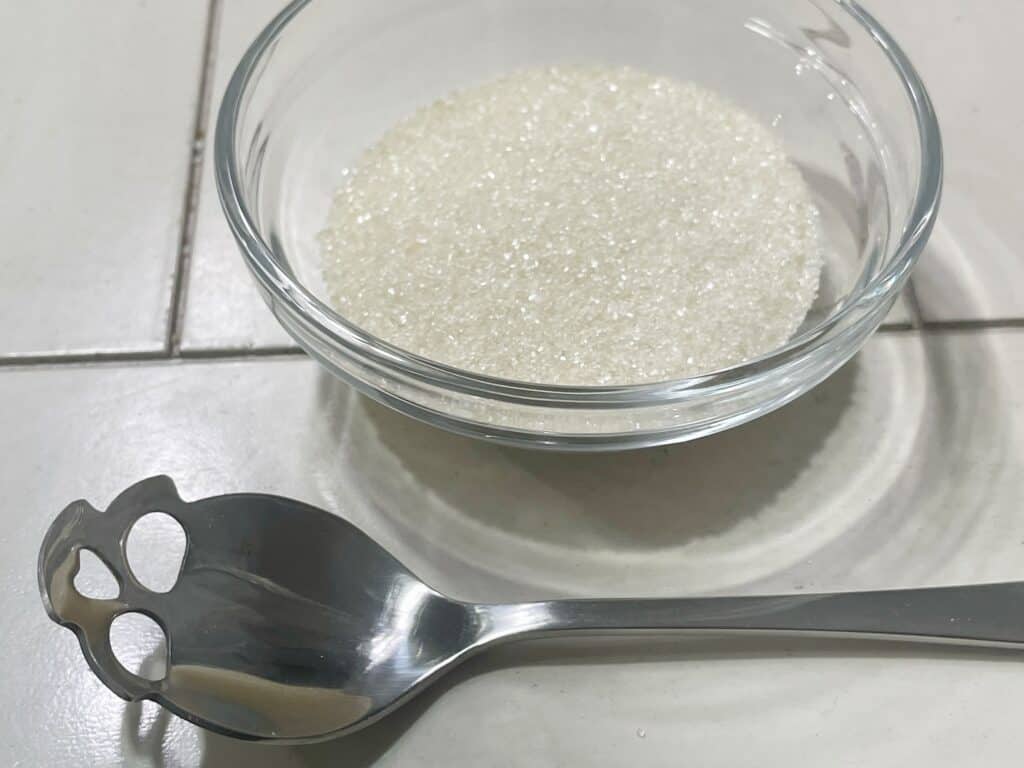 Can we just talk for a second about my amazing skull sugar spoon?! I bought this and have been obsessed with how cute it is.
I can't be the only person out there who needs this in their life. Just in case, I linked it for my fellow skull lovers.
How To Use Your Lip Scrubs
Wash your hands to get any grease, dirt and oils off of your fingers.
Wet your lips
Use your fingers to scoop up small amount of lip scrub
Rub lip scrub all over your top and bottom lip. Make circular motions. Keep this up for about 15 second on each lip. Remembering to keep moving all over the lips.
Use warm water to rinse lips.
Go show off your kissable lips to your partner
Don't use lip scrub when you have an open sore on your lips. The sugar will irritate things instead of helping in this case.
Will You Make Your Own Lip Scrub?
Making your own lip scrub couldn't be easier. With so many recipes and options to mix and match ingredients, the possibilities are endless.
My daughter is making sugar scrubs for her friends at church and school for Christmas. She has been begging me to do this for a few months. She was so excited to make them and it was a fun project to do together. Try these containers for a cute presentation to use your lip scrubs as presents.
Which recipe will you be trying first? Who are you making lip scrubs for? Let us know in the comments.
---
You May Also Like:
---