Easy Recipes Made With Frozen Fruit
Frozen fruit is packed at peak ripeness for maximum flavor and full vitamins. It's great in baked goods, smoothies and more. Check out these easy and delicious recipes made with frozen fruit!
(THIS POST PROBABLY CONTAINS AFFILIATE LINKS. OUR FULL DISCLOSURE POLICY IS LONG & BORING BUT, YOU CAN FIND IT HERE.)
Easy Recipes Made With Frozen Fruit
With life still on hold a bit right now, I find myself going out less and less. When it comes to grocery shopping, I'm trying to take fewer trips. This means I'm using more canned and frozen goods to cook with.
Recently, I shared THIS post full of recipes that use frozen vegetables so it's only fair that I show you how I'm using frozen fruit plus some yummy recipes for you to try. These recipes made with frozen fruit use simple ingredients and are super easy to make so the kids can help.
I mostly make smoothies when I use frozen fruit but there are lots of other fun recipes to try. Let's check some out!
---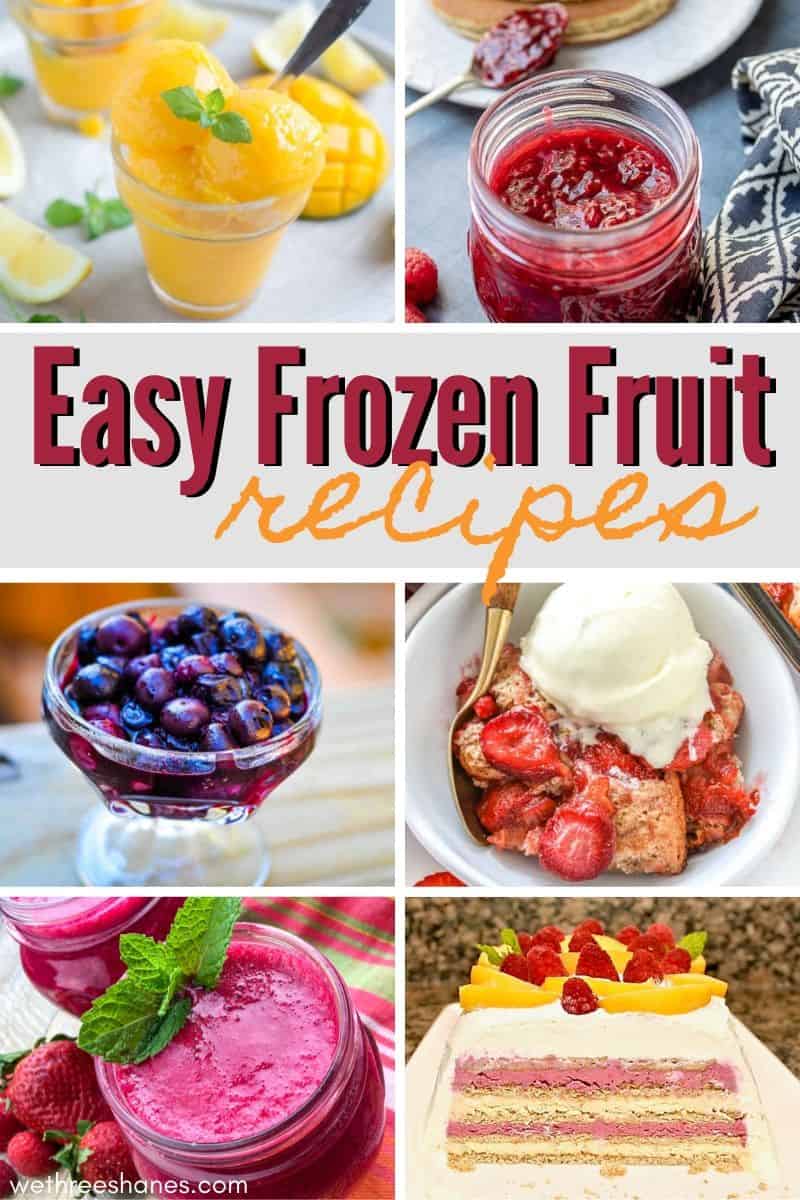 Compote & Sauce Recipes Using Frozen Fruit
Our summer mornings are pretty lazy. We have more time to relax instead of full steam ahead to get out the door and to school on time. More time in the morning means more time for cooking yummy breakfast foods.
Compotes and sauces are a great use for frozen fruit and are a perfect topping for pancakes, French Toast, & waffles. They can also be thrown on toast, oatmeal, yogurt, scones or some fresh homemade bread.
---
Smoothie Recipes
Like I said before, I love to use frozen fruit in my smoothie recipes. My two favorite combos are Mango, Pineapple, Carrots, & Coconut milk and Banana, Blueberries, Spinach, and Almond Milk. You can freeze the spinach and bananas so they last longer and then use frozen fruit for the rest.
I'm excited to try some new recipes and these smoothie and smoothie bowls sound delicious and healthy!
---
Nice Cream & Popsicle Recipes Using Frozen Fruit
This summer I plan on making some nice cream and popsicles! I love the idea of making healthy ice cream and popsicles to snack on this summer. You can take any recipe that calls for fresh fruit and use frozen fruit instead.
---
Desserts
My mom likes to mix frozen fruit in with some fat-free cool whip. It makes a great snack on a warm day or a quick dessert after dinner. Honestly, we don't make a lot of desserts because I don't love to bake but these recipes using frozen fruit are easy-peasy.
---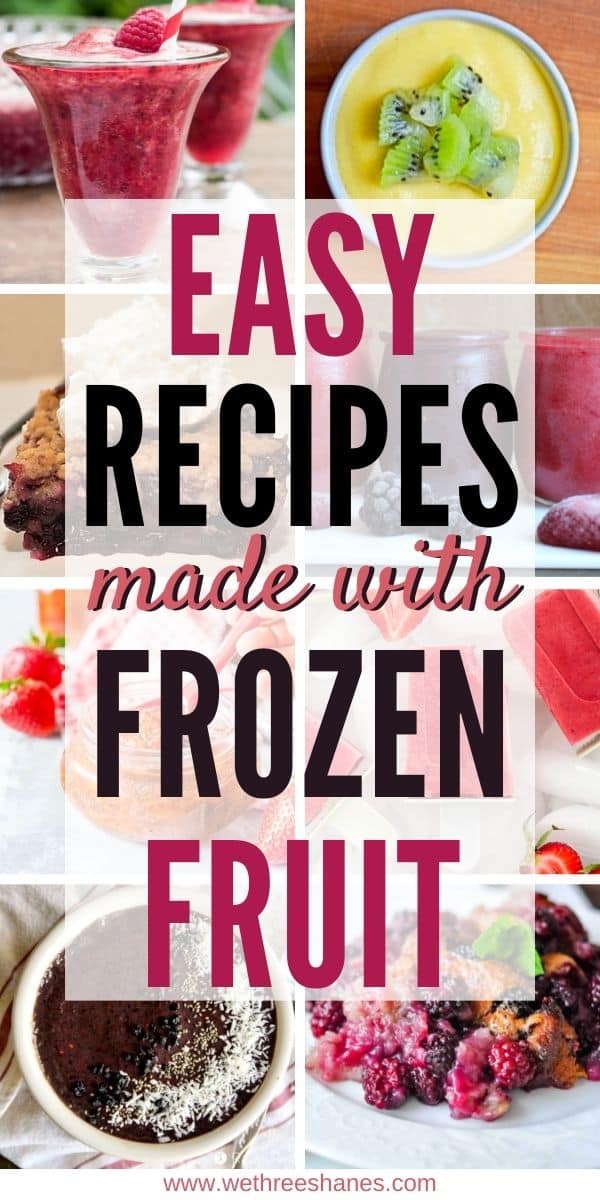 Frozen Fruit Recipes to try!
Preserved at peak freshness, frozen fruits are a great source of vitamins. Using frozen fruit means you can stock up on it and use it when needed. It also means the prep work of washing and chopping has been done which saves you time!
I love to use frozen fruit in the kitchen and I hope these recipes made with frozen fruit will help inspire you to use it more often and in more creative ways!
Do you use frozen fruit? What are your favorite recipes to make with frozen fruit?
---
You Might Also Like: