How to Make a Halloween Cauldron with Witch's Brew Recipe
The spooky season is fast approaching, and it's time to start planning a festive Halloween event. What is more next level at a Halloween party than a black witch's cauldron filled with witch's brew? In this post we help you create a festive witch's cauldron filled with delicious punch that is so easy to make!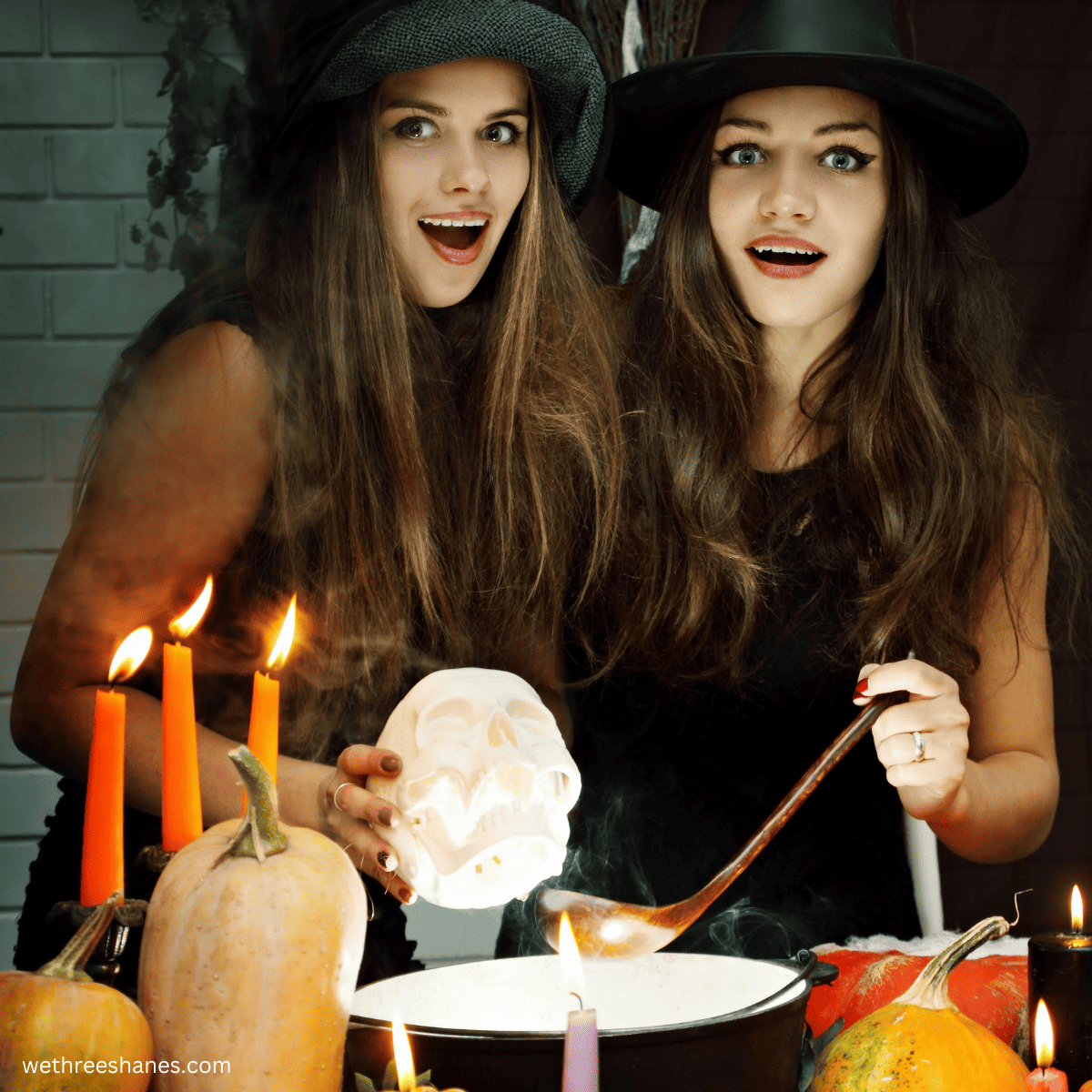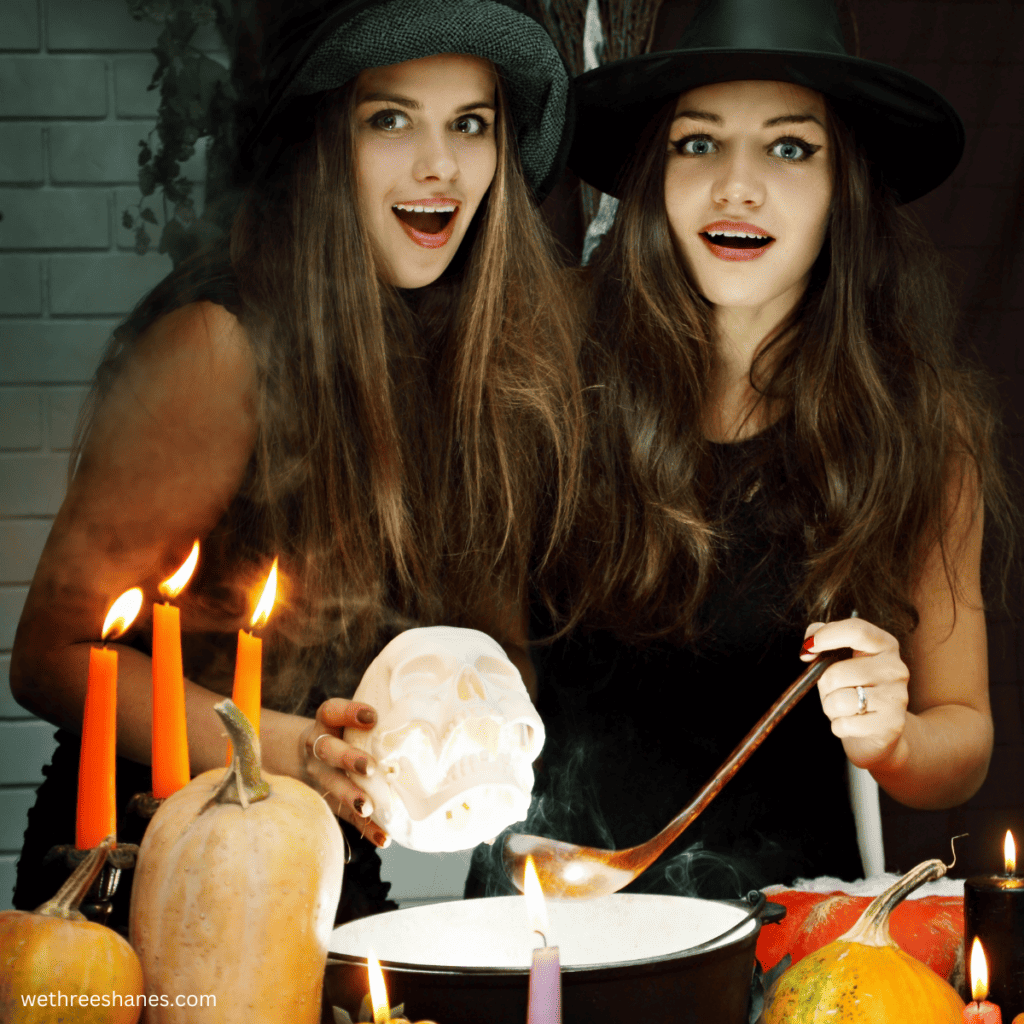 (THIS POST PROBABLY CONTAINS AFFILIATE LINKS. OUR FULL DISCLOSURE POLICY IS LONG & BORING BUT, YOU CAN FIND IT HERE.)
Halloween Cauldron Full of Brew
Nothing says Halloween party like a witch's cauldron filled with witch's brew. In fact, a bubbling cauldron full of punch is practically a staple of a successful Halloween event!
This family-friendly witch's brew recipe is so simple and delicious. It's easy to adjust for your tastes and can also be turned into an alcoholic drink for the adults.
Dry ice will give you the creepy, smokey feel you want for your witch's brew. It needs to be handled with care. Today, I'll show you how to make your smoking cauldron but in a safer way. Plus, I will include a fun alternative to the smoking cauldron that can set your event apart from the rest.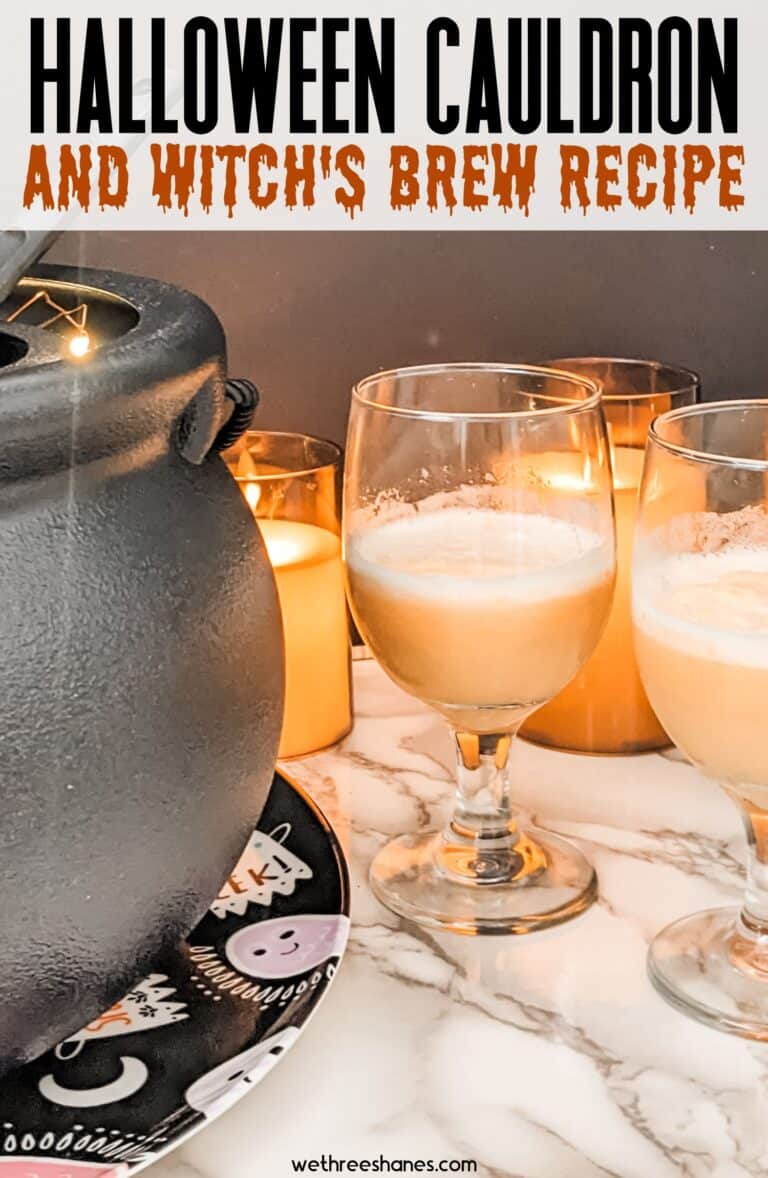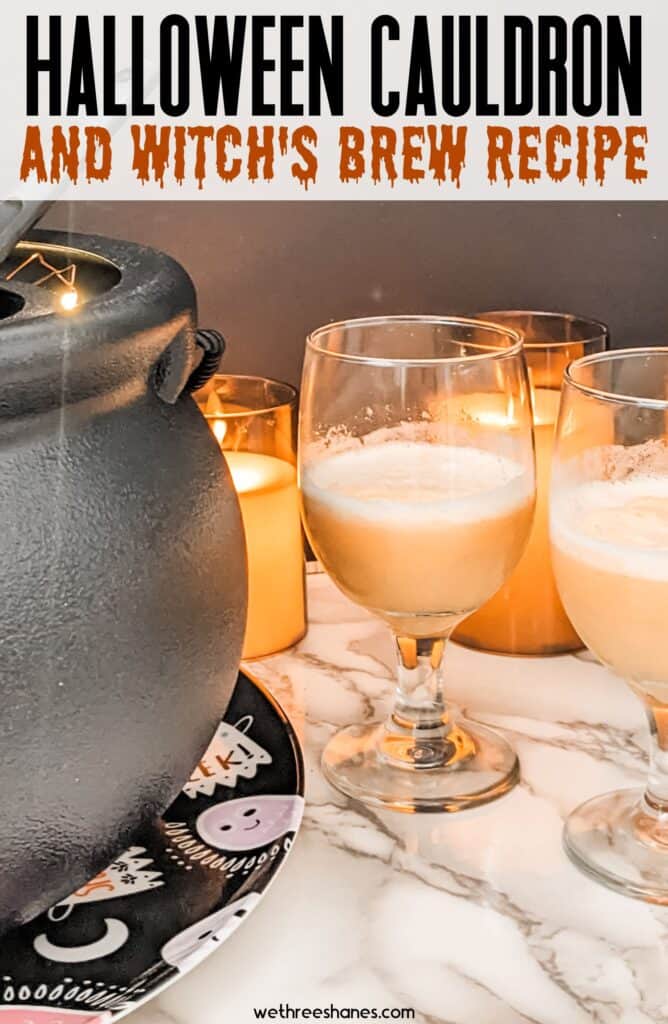 Making Your Cauldron
Halloween is the season of extra! Extra fun decorations, treats, and costumes. So, while our punch recipe would be delicious in a regular large punch bowl, I want to show you how to go the extra mile and make a cauldron that will impress your guest.
There are two ways to make your cauldron extra special. One is with dry ice for the smokey effect. The other is with lights to add a glowing effect.
For either of our two fun effects you will need 2 water tight cauldrons of different sizes, so that one will fit inside the other. I also like them to be on the same level to put extra space between them, so you will also need a small bowl from your kitchen.
I put the small upside down bowl inside the bottom of the larger cauldron, it makes a stable stand for your smaller cauldron.
Then you will have to decide what kind of effect you want. You can use lights to make a spooky glow, or dry ice to make your cauldron "smoke". Either way, this is why we are making space between our two cauldrons.
Steps to Make Your Cauldron
Step 1. Get your bigger cauldron
Step 2. Place your upside down bowl in the bottom of the cauldron.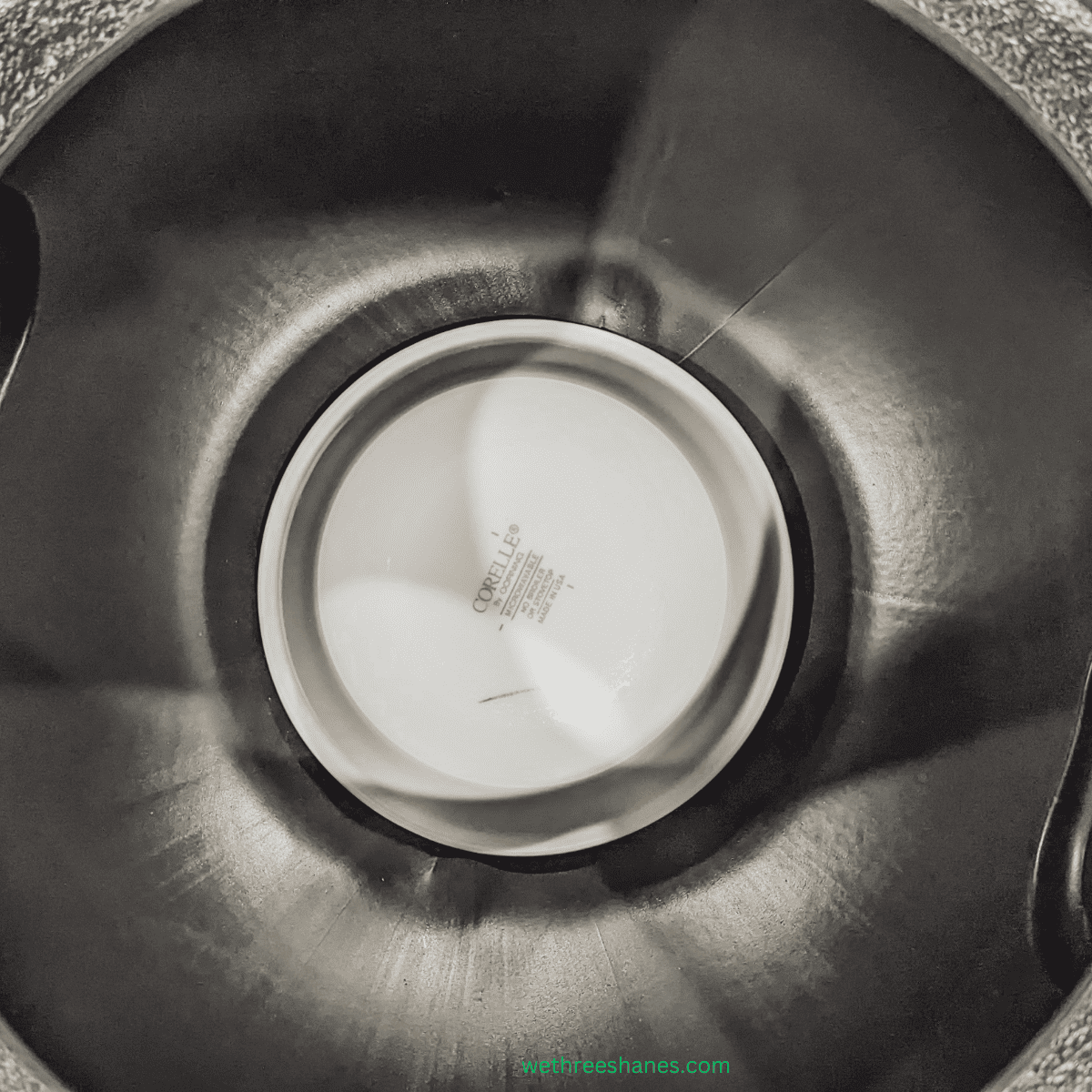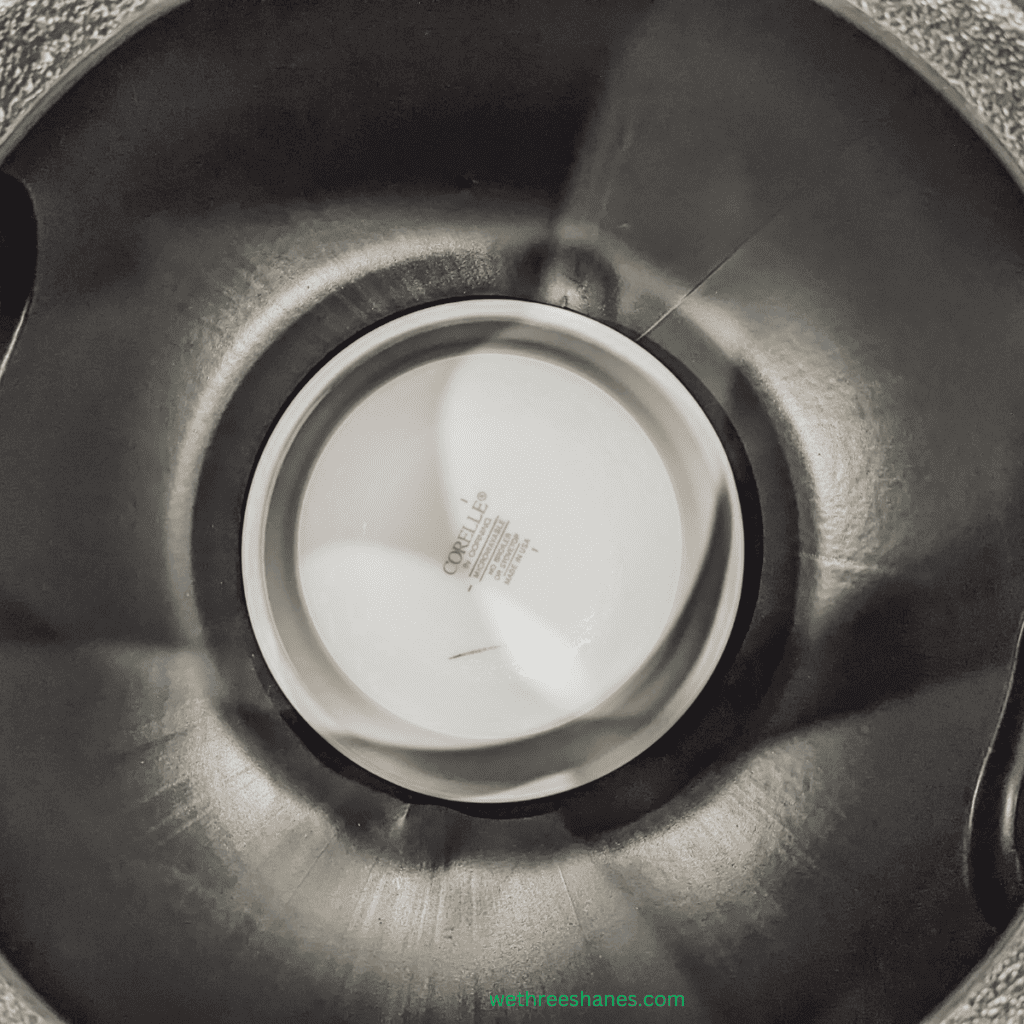 Step 3. For the cauldron with lights, place your lights inside around the small bowl so they don't get smashed when you add the smaller cauldron. For the cauldron with smoke, instead of lights, add a little dry ice around the upside down bowl in the large cauldron. Pour water (just a small amount) over it, and it will begin to smoke.
Step 4. Place your smaller cauldron on top (this is where your witch's brew will go).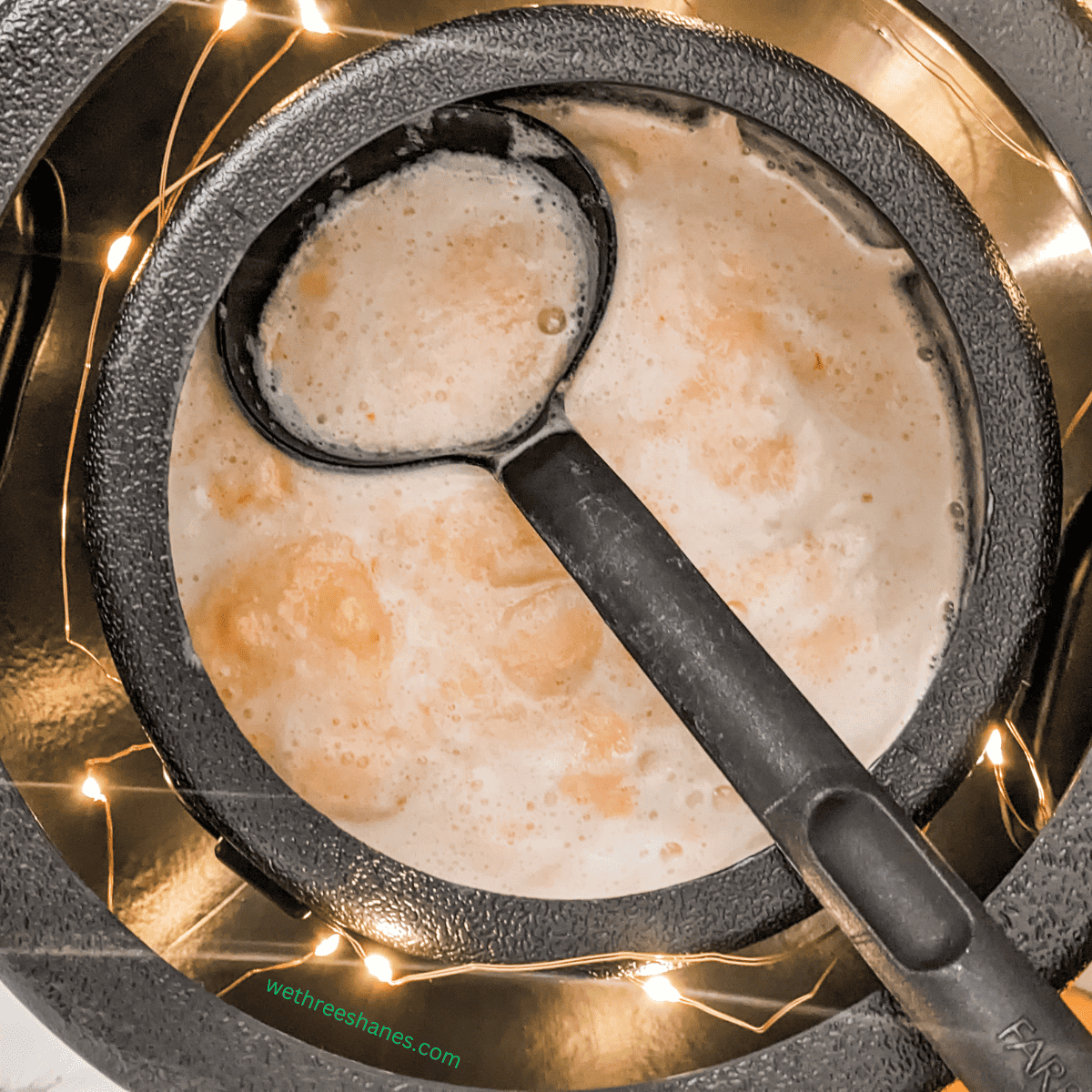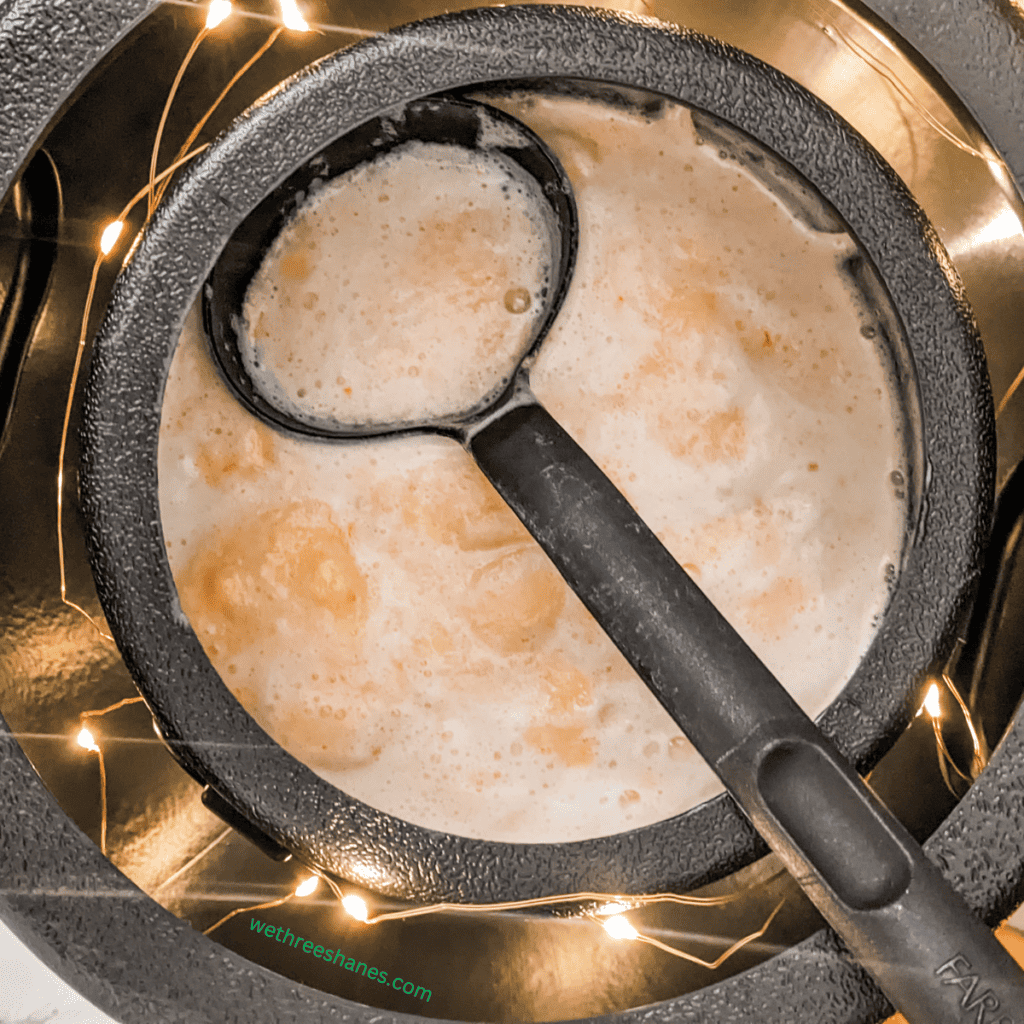 Why Use Two Cauldrons with Dry Ice?
When you don't want to buy a whole smoke machine, many people use dry ice. Dry ice often makes the smoky look that is so popular at Halloween parties. So why do I prefer to use two cauldrons while using dry ice? For quite a few reasons.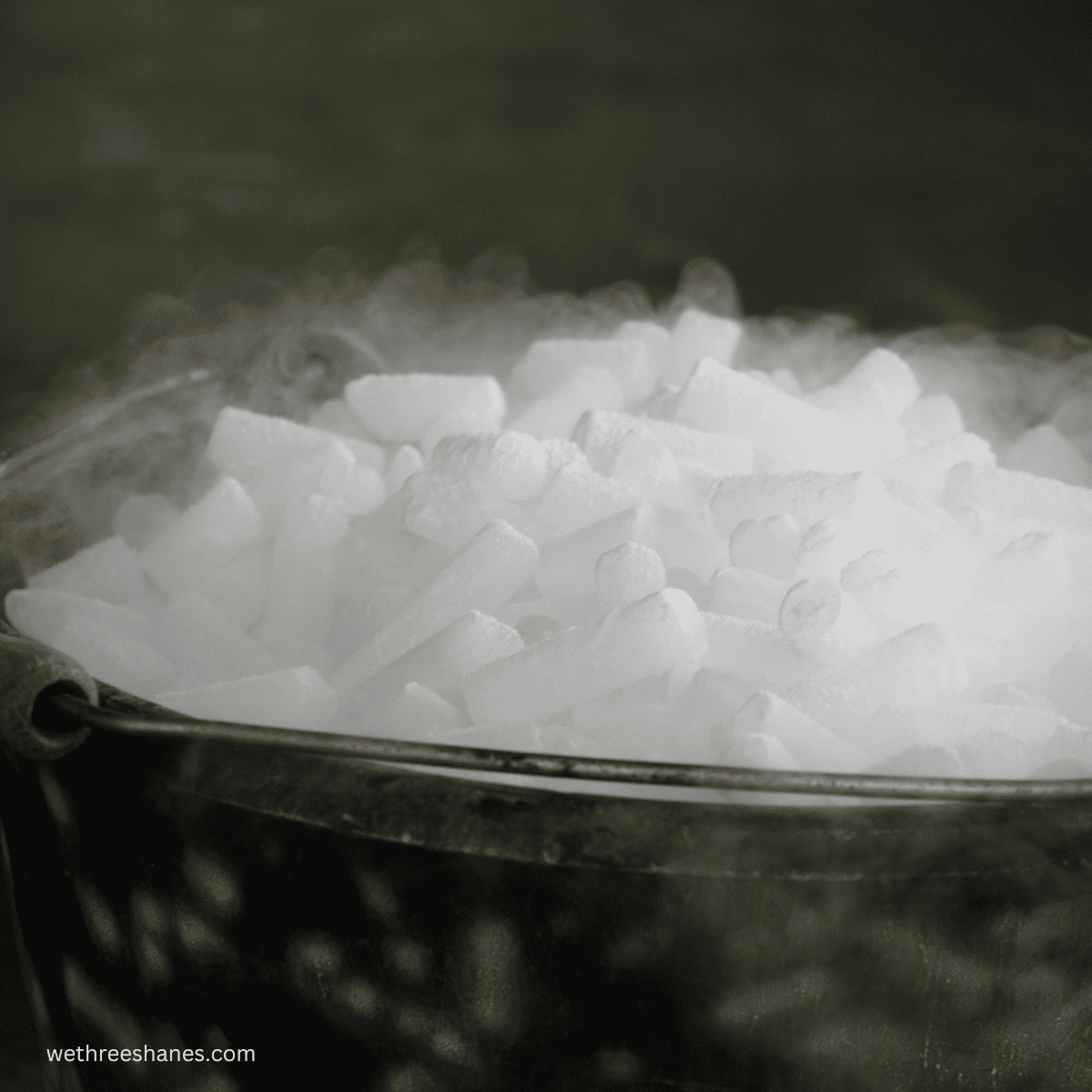 Dry ice can be very dangerous if ingested. It can cause internal frostbite, or a build up of carbon dioxide that can be lethal. Using our two bowl method means that there is no danger of someone accidentally ingesting some dry ice.
When you use the two bowls, the smoke effect comes from between the two bowls, so you never have to put any dry ice directly in the punch. So I always recommend the two bowl method when serving the punch at an event with children.
If you are having an adult only party and you really want to use dry ice directly in your punch, I recommend using a very large piece that cannot be scooped up into one of the glasses. And then once the piece gets small, just remove it from the punch so it doesn't accidentally end up being served to someone.
Other Things to Keep In Mind While Using Dry Ice
Dry ice is so cold that it can cause frost bite if it makes direct contact with your bare skin, so always handle it with heavy duty gloves or tongs.
Dry ice also releases carbon dioxide, so always use it in a well-ventilated area to make sure you have enough oxygen around.
Not everywhere sells dry ice, so check with the larger grocery stores in your area to see if they sell it.
It evaporates very quickly, so you need to get it as close to the time of your party as possible. Also, come prepared with a towel to wrap it in and an air-tight container to carry it home in. You can even bring some newspaper with you to fill any extra space in the container. This will keep it from evaporating even more.
Using Lights with Your Cauldrons of Witch's Brew
If you decide the hassles of using dry ice are not for you, but you still want a fun effect, then using lights between your two cauldrons is the way to go.
You can use a string of regular fairy lights to give a soft glow in a dimly lit room. I like the battery powered ones with a copper wire, because they are easy to shape around your two cauldrons.
Or, you can use lights that strobe or flash. I have strings of battery operated purple and orange lights that I use in multiple ways every Halloween, and they would be excellent between your two cauldrons.
What You Need For Your Witches Brew
Now that you have your two cauldrons set up, you need something delicious to put in them that the whole family can enjoy. That is where my non-alcoholic punch recipe comes in, and it is SO EASY!
Most people like to use lime sherbet when making their punch for a spookier effect, but I actually prefer to use orange sherbet. It is still festive for Halloween, very pretty, but most important, it's dang delicious!
You will need, orange sherbet, pineapple juice, and ginger ale. That's it! If you want a little extra spooky touch since your punch will be orange instead of green, you can float some blood oranges in it.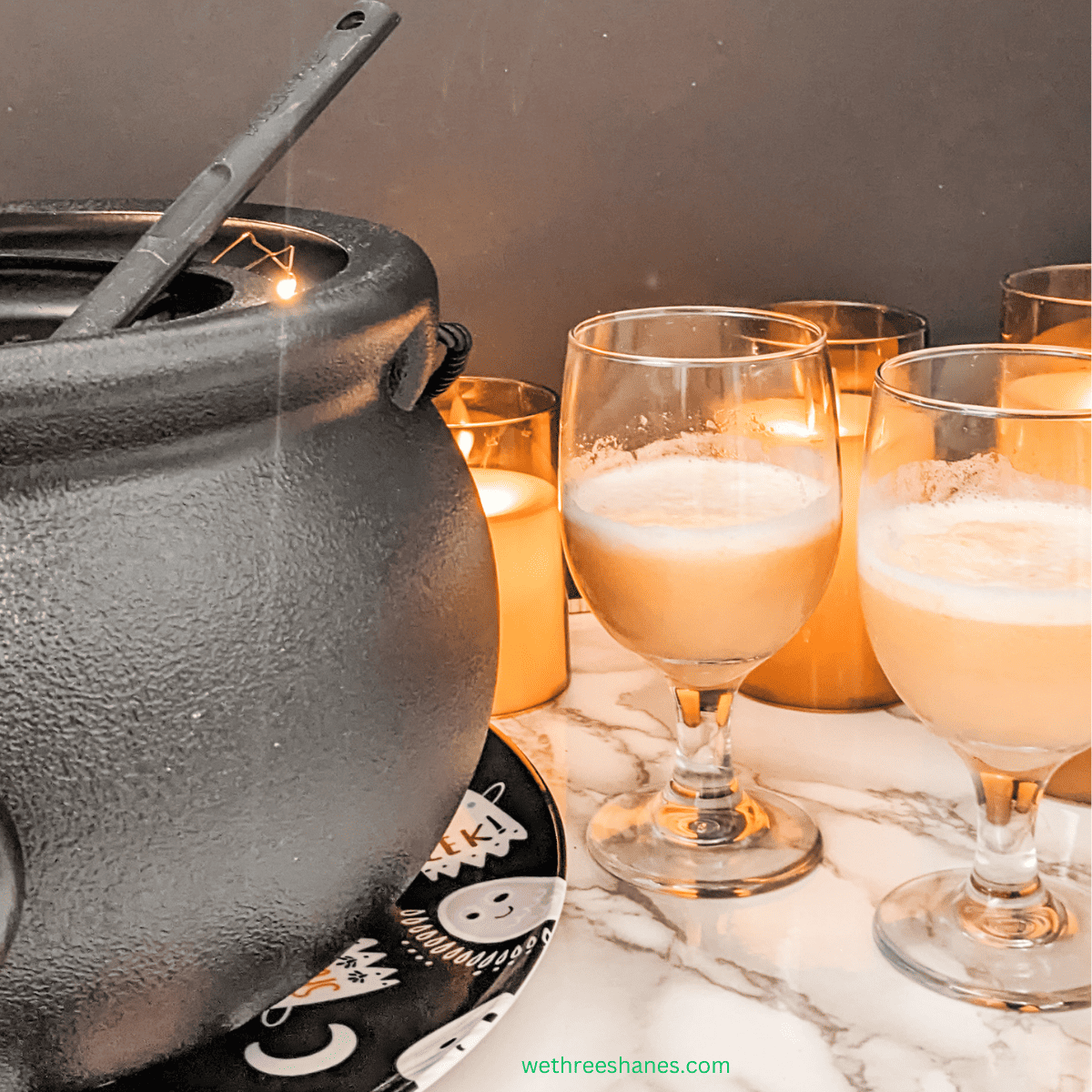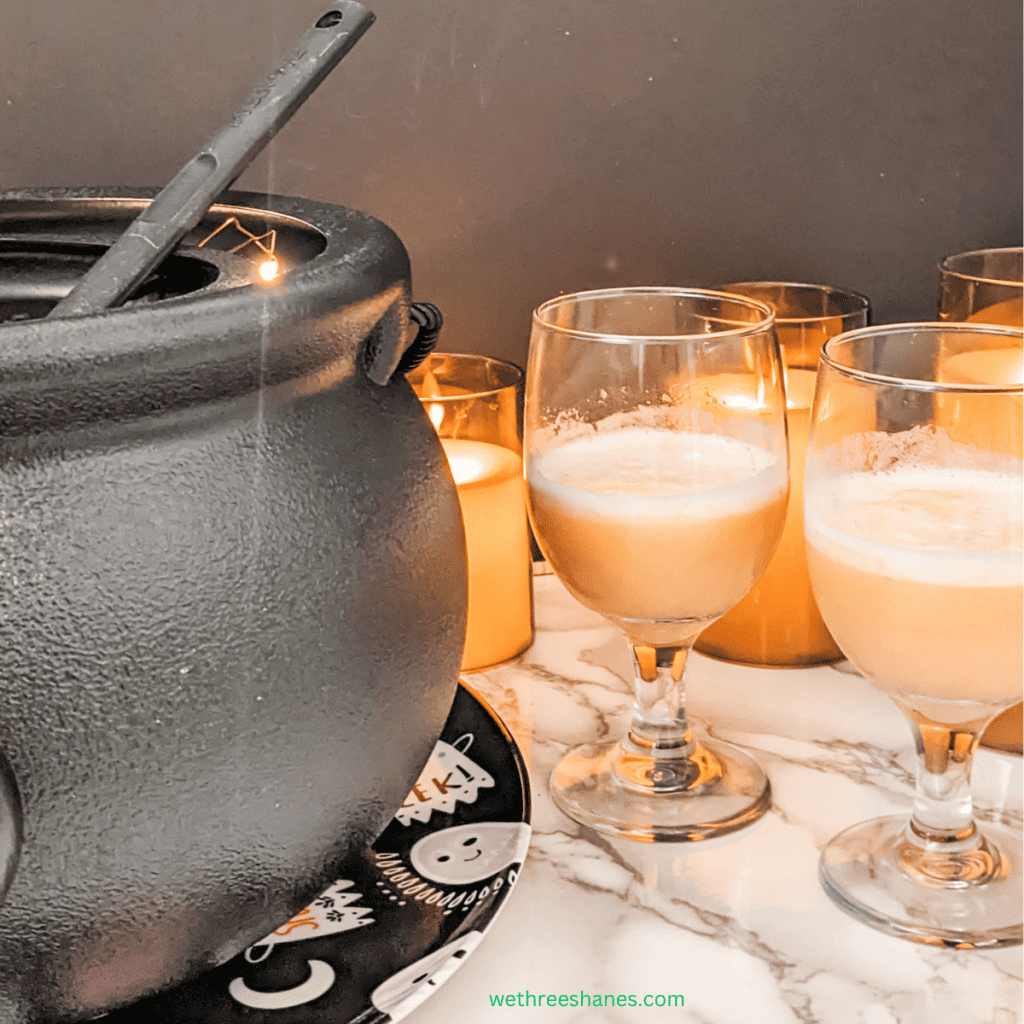 If you really want the green color, you can of course switch the orange sherbet for lime, but I just think the taste of the orange goes so much better with the pineapple juice. It also just looks prettier and more sophisticated to me. But I guess it just really depends on what type of party you are trying to have.
Here in Utah, Farr ice cream brand even makes a lime ricky flavored sherbet that is green and purple, and that works great with this recipe as well (in fact, that is my husbands favorite).
How to Make Your Cauldron of Witch's Brew
Here is the thing, I don't know how much punch you will need, so we are going to make this recipe super adaptable as well.
Step 1. Take the sherbet of your choice and fill your container with it until it is 2/3 full.
Step 2. Next, cover the sherbet with pineapple juice.
Step 3. Then add the ginger ale until it hits near the top of your container.
Step 4. Give it just a little mix, and that's it.
If you want a less sweet version a good option is to substitute the ginger ale for lemon-lime soda or soda water.
To make an alcoholic version you can add citrus vodka, as it will go well with the citrus flavors already in the punch. This recipe is so easy and adaptable, you can do lots of things to make it into a version of your own brew.
If you don't want the mess of serving punch out of the cauldron, you could set up your cauldron with both lights and dry ice (lights in the outside larger cauldron, and dry ice with a little water on the inside cauldron) just as a decoration and then make individual drinks with this recipe.
Just put one scoop of your sherbet in the glass, and then cover half of it with the pineapple juice, and then again, top it with your ginger ale. The ginger ale alone will make your punch bubble, so you don't need dry ice in the individual glasses.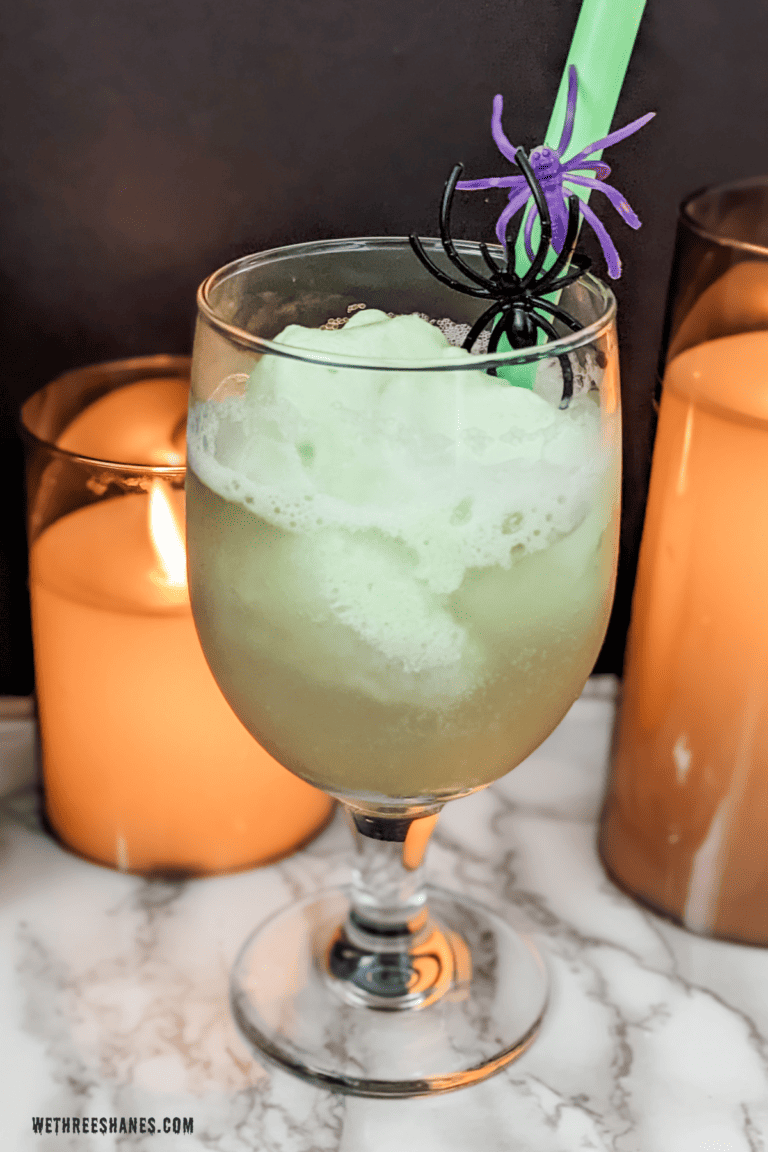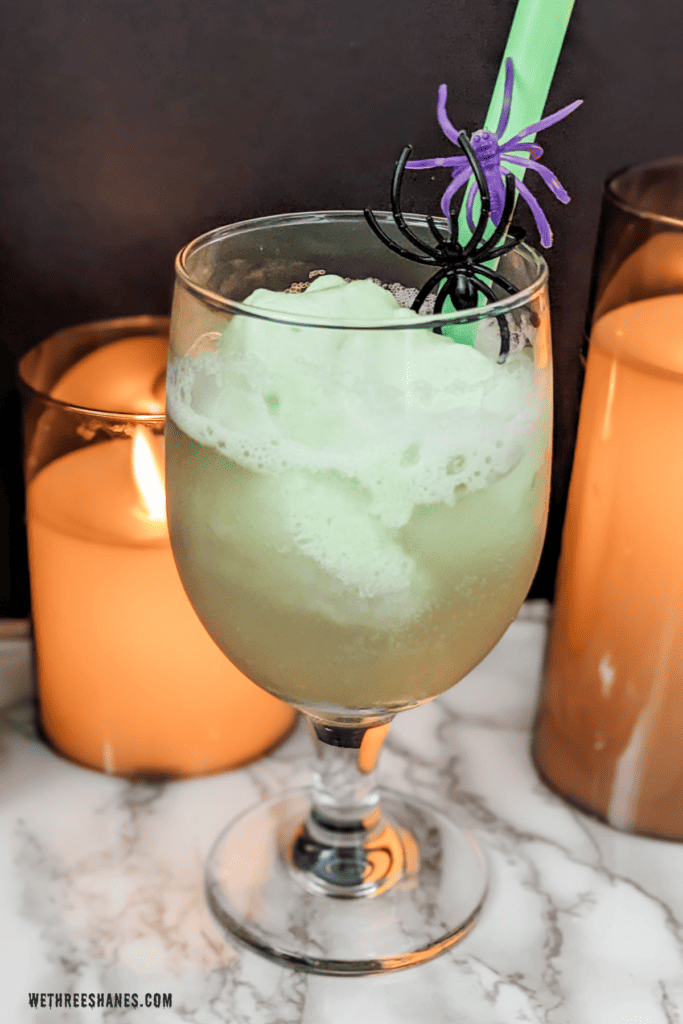 You can even accessories your punch with some fun gummy worms. Or add a colorful straw with a fun spider ring on it.
*Bonus idea. My family likes to make individual servings of this punch just as a treat on hot summer days. It is super refreshing!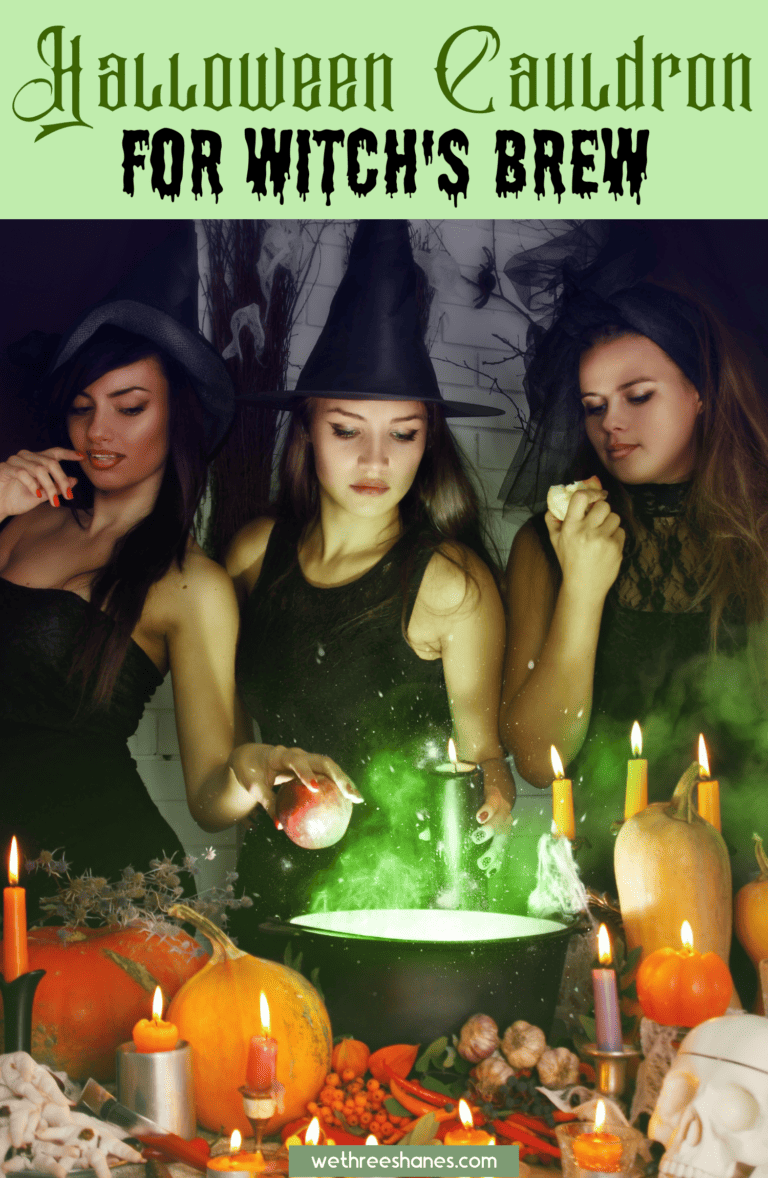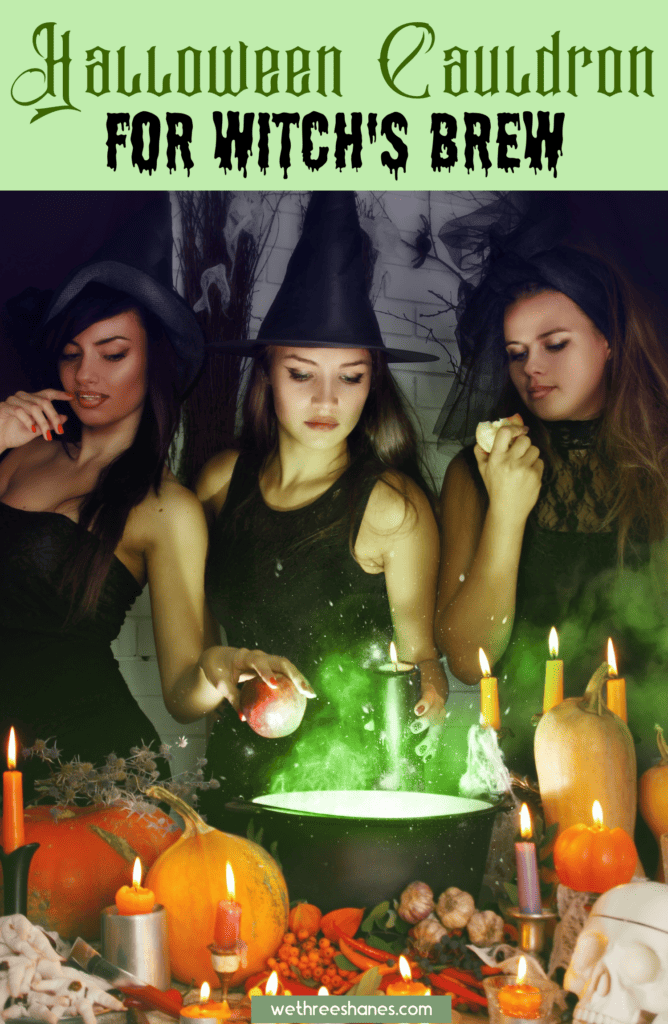 Making Your Halloween Cauldron of Witch's Brew Your Own
There are so many ways to make your cauldron of witch's brew your own. But with our delicious recipe you know it is always going to be easy and thrill your guests. Change the sherbet, add straws, serve in goblets, use flashing colorful lights, or dry ice. It is so easy to make this fun Halloween cauldron with witch's brew special.
Would you do a cauldron with lights or dry ice? And which version of witch's brew do you think you would prefer? Let us know in the comments!
You Might Also Like: