Keeping it Real | Front Door & Entryway
Colors, wreathes, benches, hooks, shoes…What's going on with the Shane sister's front doors and entryways? Are they Pinterest Perfect? You'll have to keep reading to find out!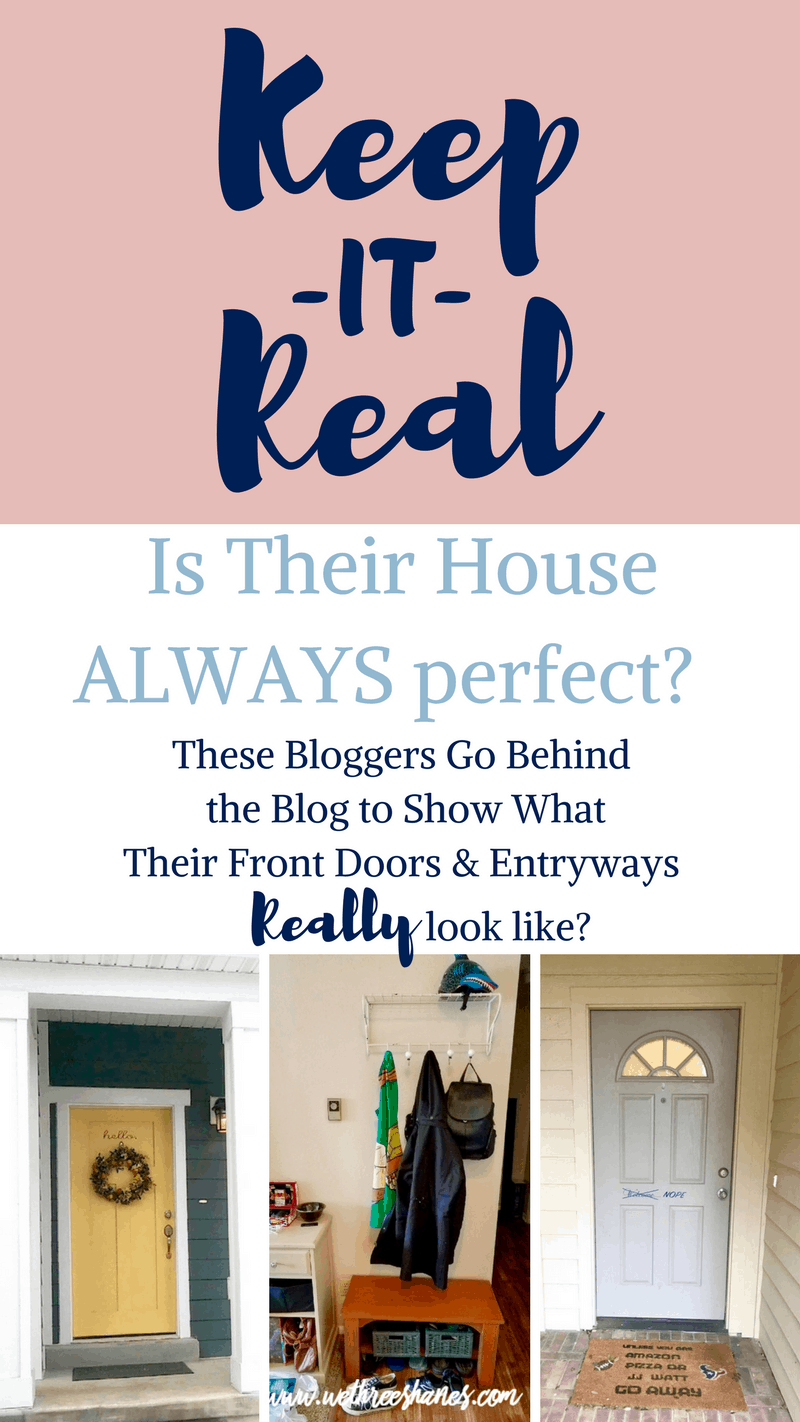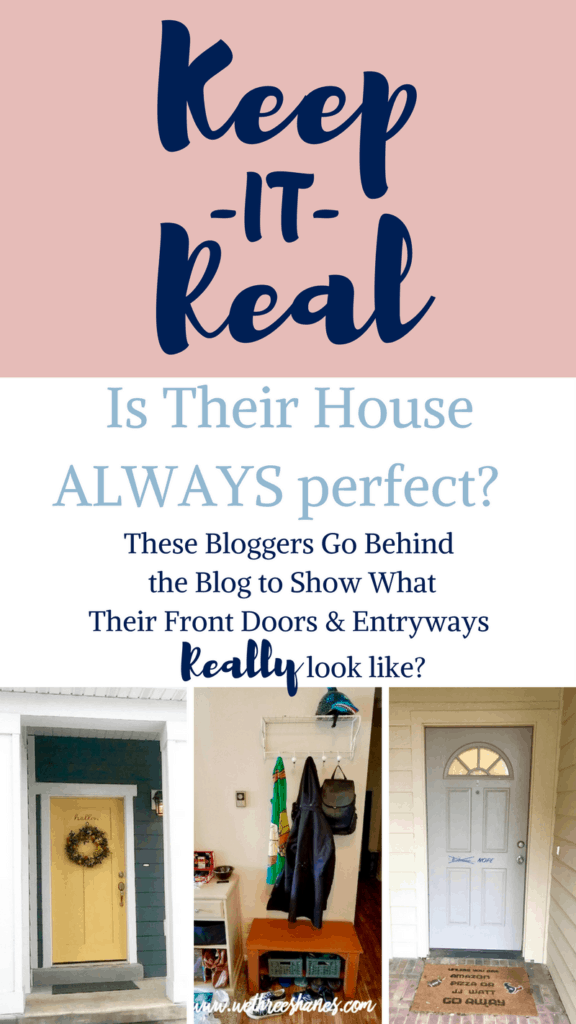 Hello, hello! We are moving right along in our Keeping it Real series (KIR) and we hope you're having as much fun with it as we are. In case you are dropping by for the first time, this series is our attempt at bringing you into our full lives and not just the perfect post side of things. We want our readers to know that we don't have every aspect of our lives in order. We struggle with things, same as you.
How It Works
So far these KIR posts have all been house related. Don't worry, they won't always be, but the suggestions we have gotten so far have been house related. Since we want you to give suggestions on what you want to see we try to stick with your ideas. If you want to see something else then drop it in the comments. It can be what we had for lunch or dinner, what we wore that day, a selfie to see if we've put on make-up or washed our hair that day (spoiler I didn't). Think outside the house and outside the box!
This month's KIR post comes from Sarah, who left us some fun suggestions in the comments of our last post. As usual, we choose at random (pulled a paper out of a hat because we're super technical here) and got Front door/Entryway. To make sure everything is done on the spot, we pick a time when we can all snap our photos. Next, we pick the post topic and immediately send a text to each other with our photo so there's no time to tidy up. Honestly, we wouldn't anyway because that would be cheating, and we don't cheat (unless we're playing "Phase 10" and the game is never ending, then we might sneak some cards so the game goes faster but that's just theoretical. It never actually happened. Right Kim?).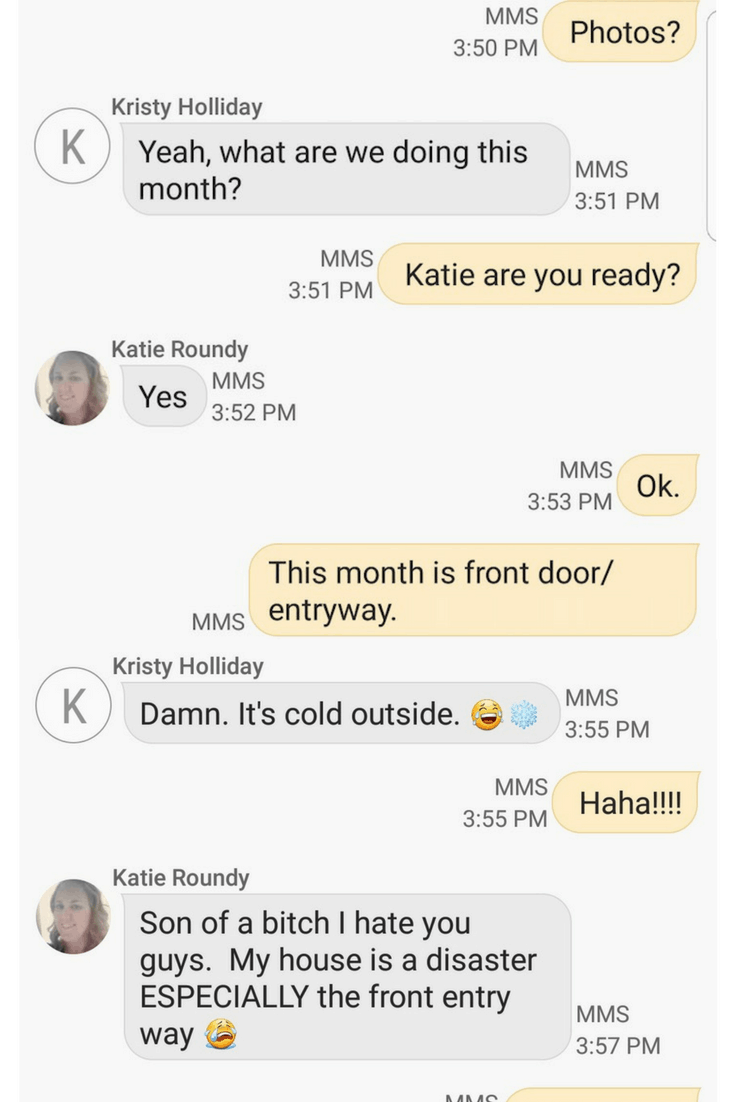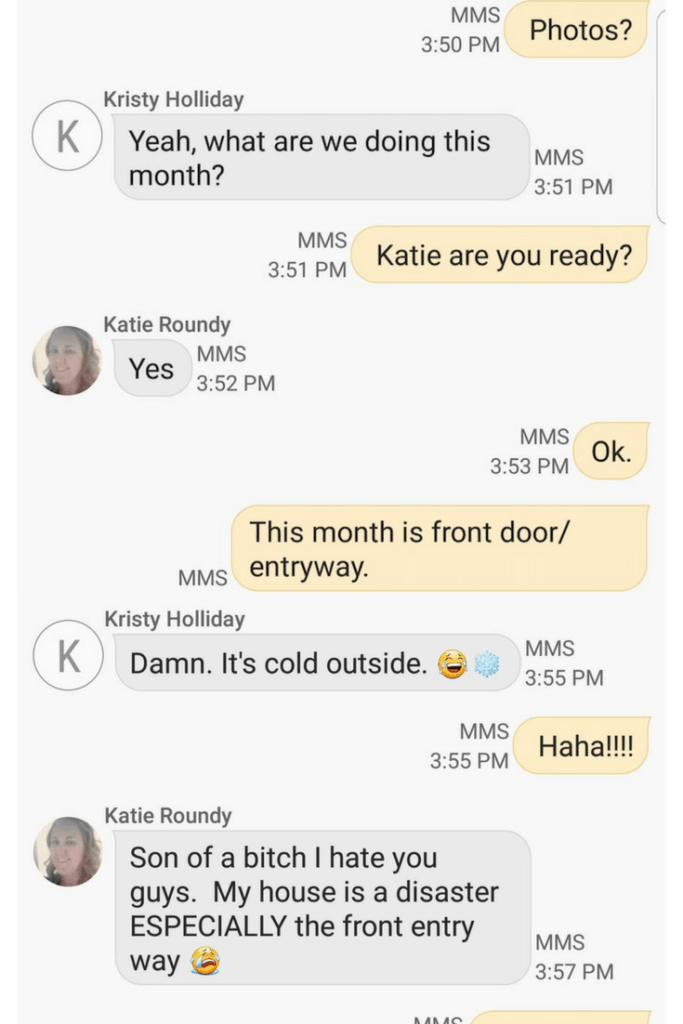 ---
Kristy's Front Door & Entryway
If you've been following the series you are probably starting to notice some patterns in each of our behavior/style. Kristy is definitely the cleanest and most organized of us 3 sisters. She always has been. So if you are ever thinking her stuff is fake or not keeping it real, it is. She's just annoying like that 😉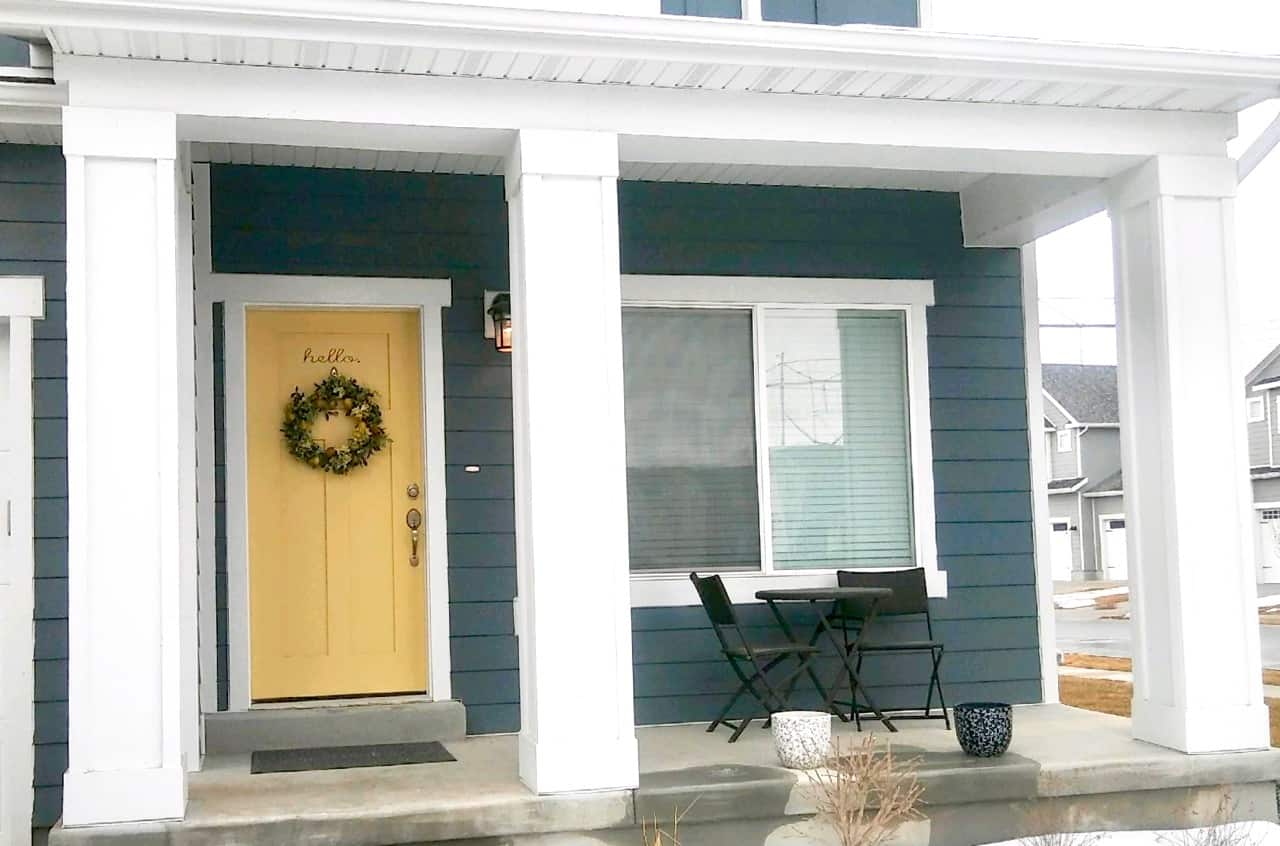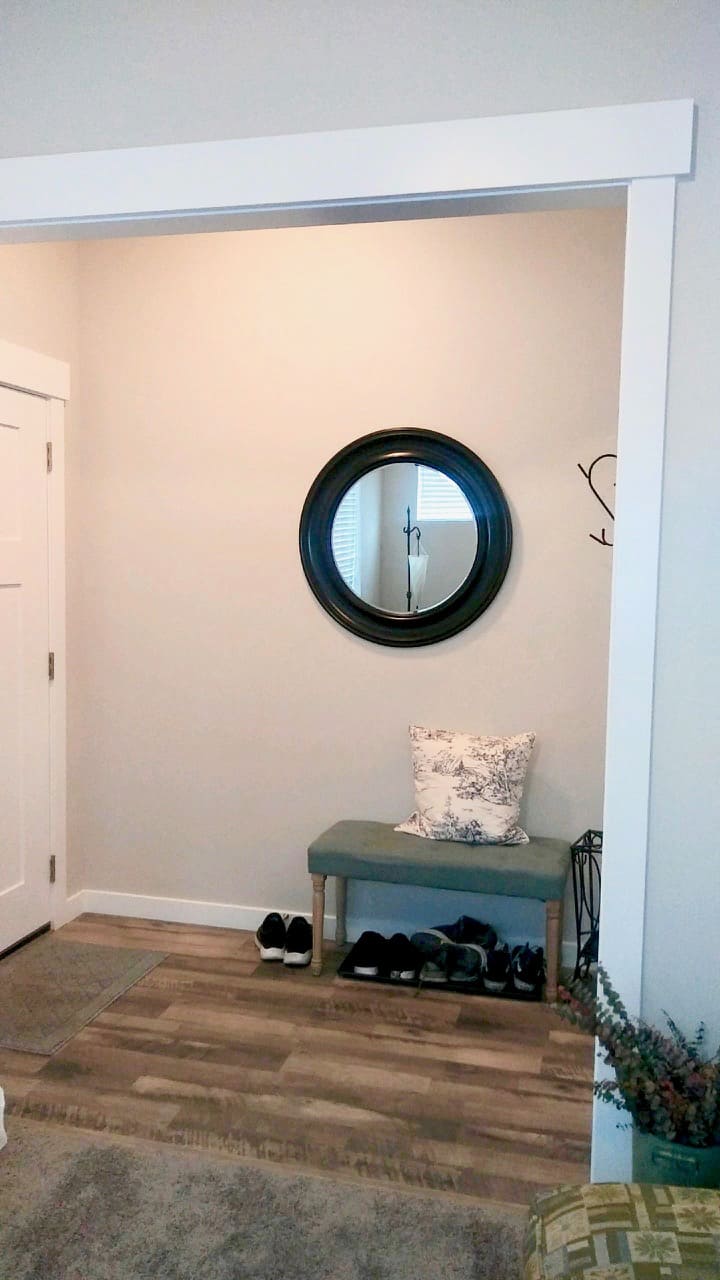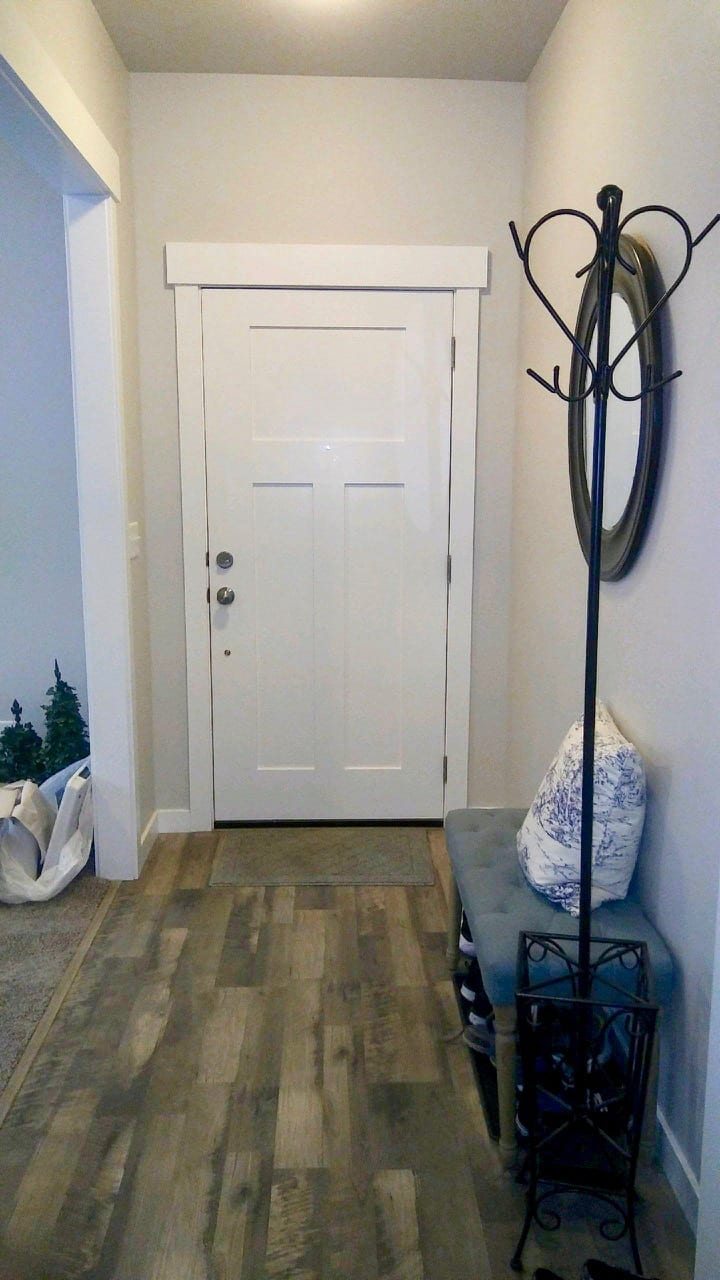 ---
Kim's Front Door & Entryway
I live in an apartment so I don't do any thing to make my porch cute. I can't change the colors so I don't really bother with anything else. I love cute porches and have tons pinned on Pinterest with dreams of having a welcoming porch and front door some day. It's just not something that's important to me right now.
Getting a cute door mat is probably the extent I'm willing to go right now and even that hasn't happened. Our old mat that you see in the photo was given to us by my cousin and his awesome wife when we moved into our house in Indiana. I haven't wanted to get rid of it yet because it reminds me of them and their thoughtfulness.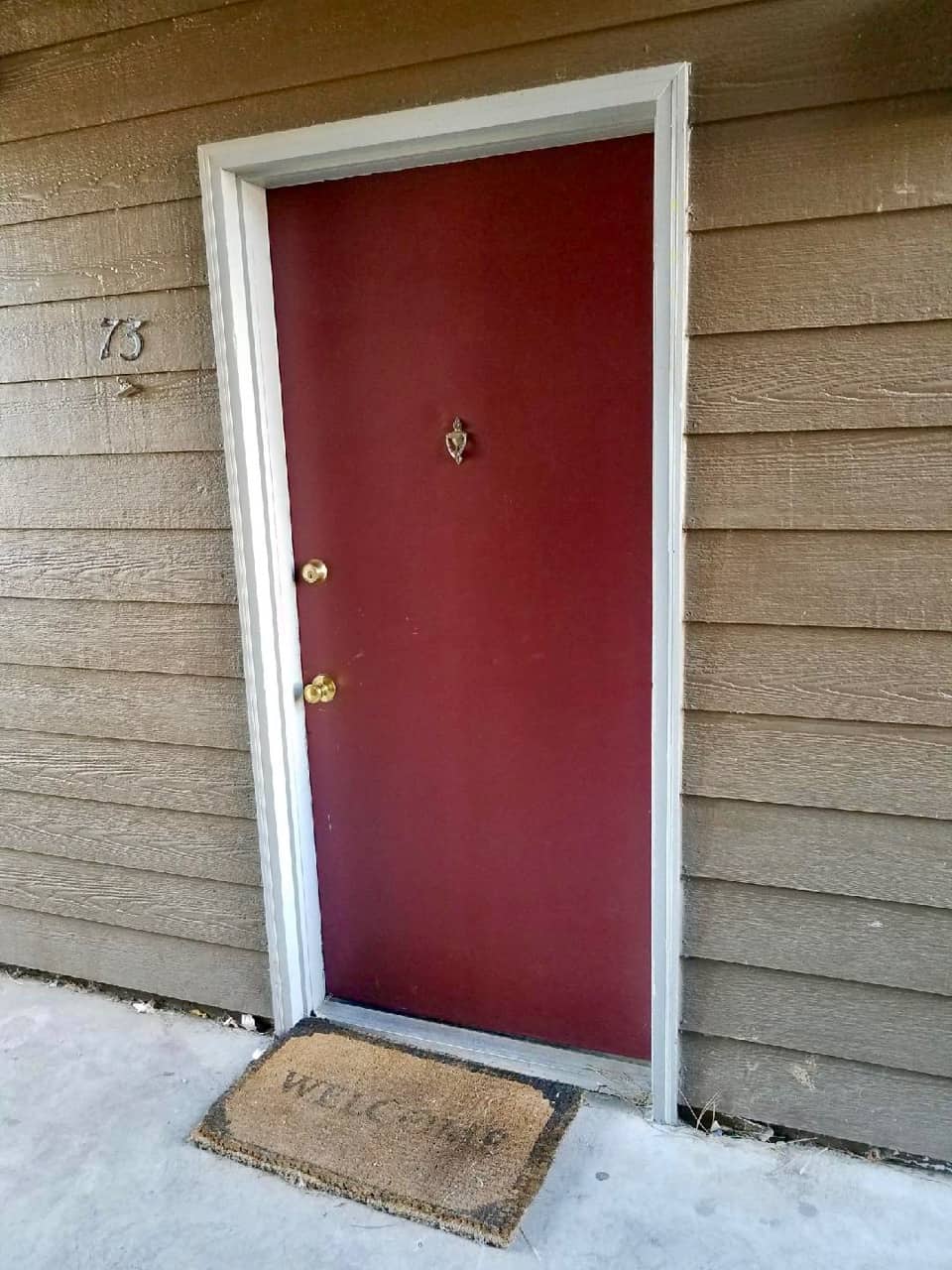 "Mismatched" is the theme of the furniture in our house. So many items are collected from thrift stores and the side of the road. I have such good intentions for painting them and making them cute but it doesn't always happen. Our entryway is usually more cluttered than this but hubs and the kiddo weren't home yet so we're missing the extra shoes that should go on the shoe rack in the coat closet but usually don't make it there. Also backpacks. Always more backpacks.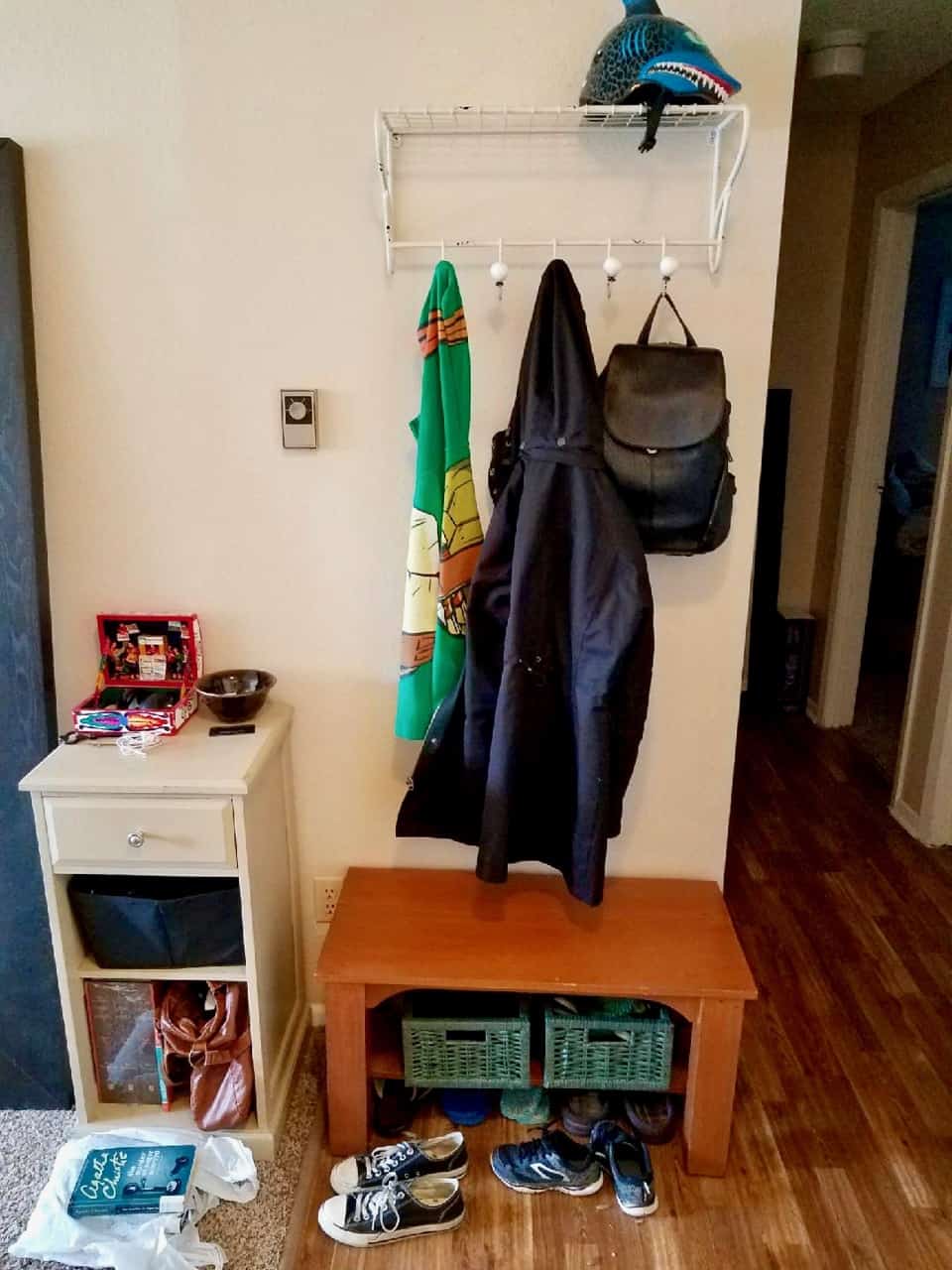 ---
Katie's Front Door & Entryway
I'll give you one guess as to which state Katie lives in?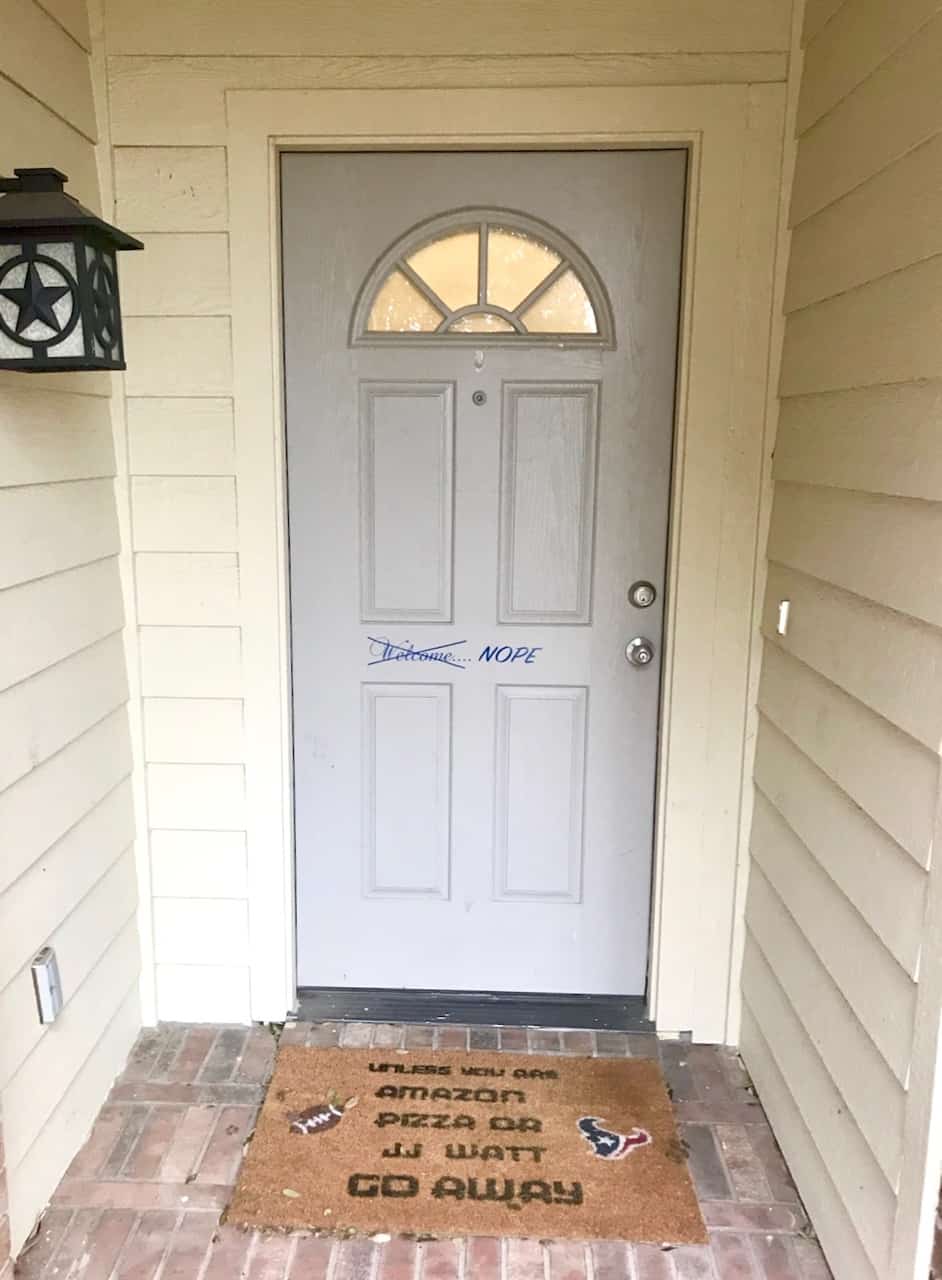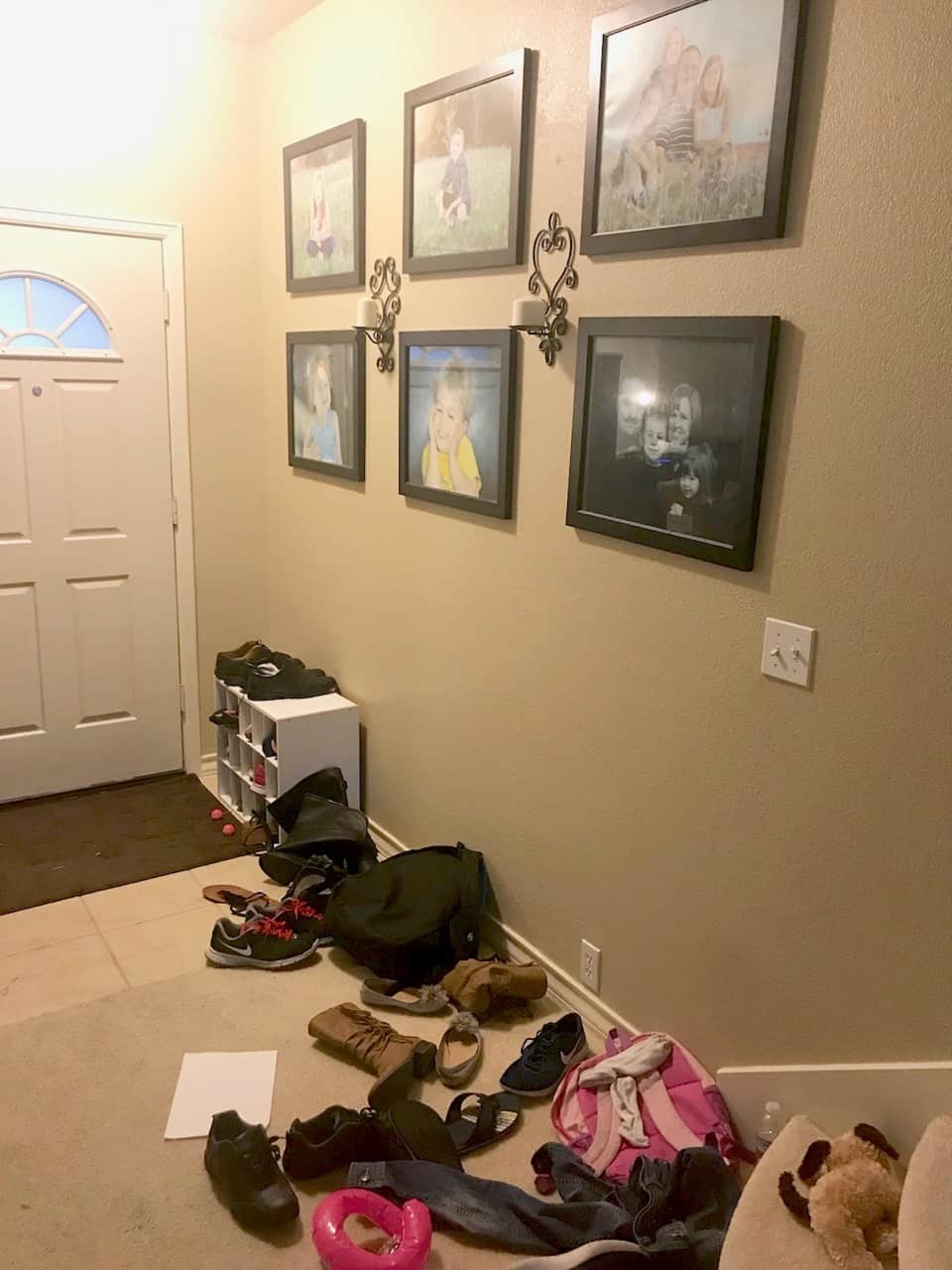 So there you have it. We really do hope you like these posts. Let us know if you have any suggestions we could do to make them better. 
Don't forget to add your suggestions for future Keeping it Real posts in the comments section!
---
You Might Also Like:
---