Our Favorite Cozy Amazon Finds, Tried and Tested
We present to you our tried and tested favorite cozy Amazon finds. Even if winter is not your favorite season, getting cozy is something everyone can enjoy. So keep reading and find out why these items made our list. And as a bonus, they are pretty budget friendly too!
(THIS POST PROBABLY CONTAINS AFFILIATE LINKS. OUR FULL DISCLOSURE POLICY IS LONG & BORING BUT, YOU CAN FIND IT HERE.)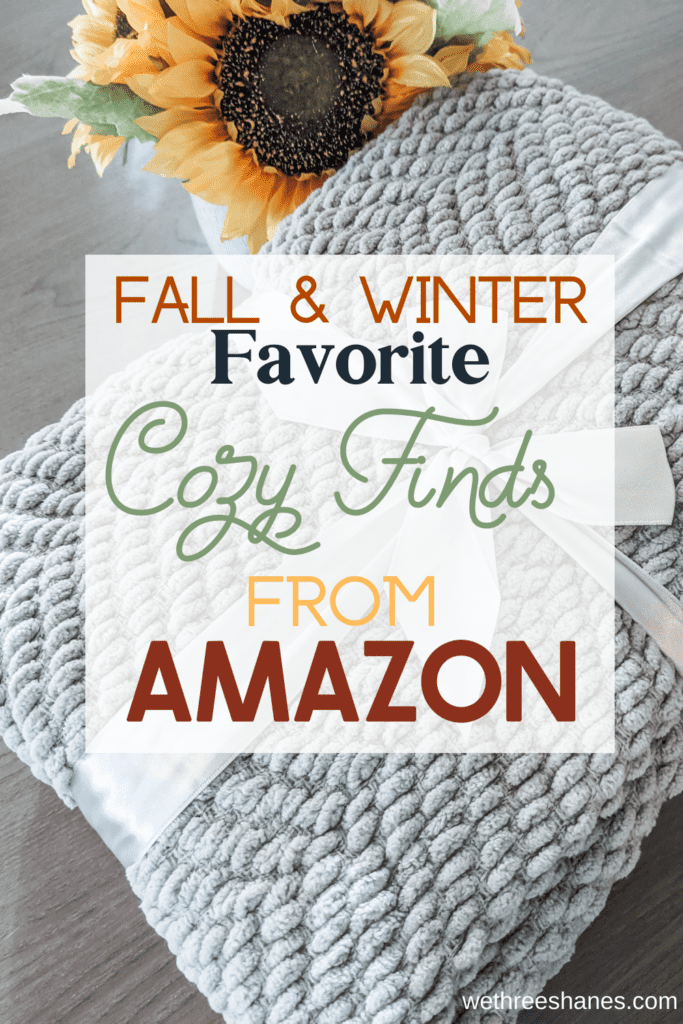 Get Cozy With Our Favorite Amazon Finds
Winter is just not my favorite…like at all. But one thing I do enjoy during the more frigid months, is getting cozy. Comfy clothes and blankets, warm mugs of cocoa, and curling up by the fire make winter tolerable, sometimes even enjoyable.
This post will include my favorite cozy Amazon finds to help you get through those dark days of winter. I am a girl who probably orders too much Amazon, but that means I have tried lots of what they have to offer. Now I get to share that knowledge with you.
---
Candles
Candles can make the dark days of winter more tolerable. They give that warm flattering glow that can cozy up a dark night, or provide some much needed mood boost with your favorite scent. I just love them!
Whether you like scented or non-scented, real or fake, we have something for you.
Real Candles
If you want your real candles to last and perform at their best, you need to trim their wicks. A candle wick trimmer will keep your candle burning cleaner. Shorter wicks produce less smoke, and keep your wax pool more even.
Another tool for real candles that I am LOVING is my electric lighter. I really like this one because it is rechargeable and sleek looking. It also takes more than one action to use, so I feel safe leaving it right on the bookshelf next to my candles (where I wouldn't feel safe leaving a whole box of matches there).
It sends a little electric current through it that lights your wick. Easy to use once you figure it out, but safe and elegant enough to have out all the time. You don't have to worry about running out of matches, or wasting plastic buying disposable lighters. It's a great product.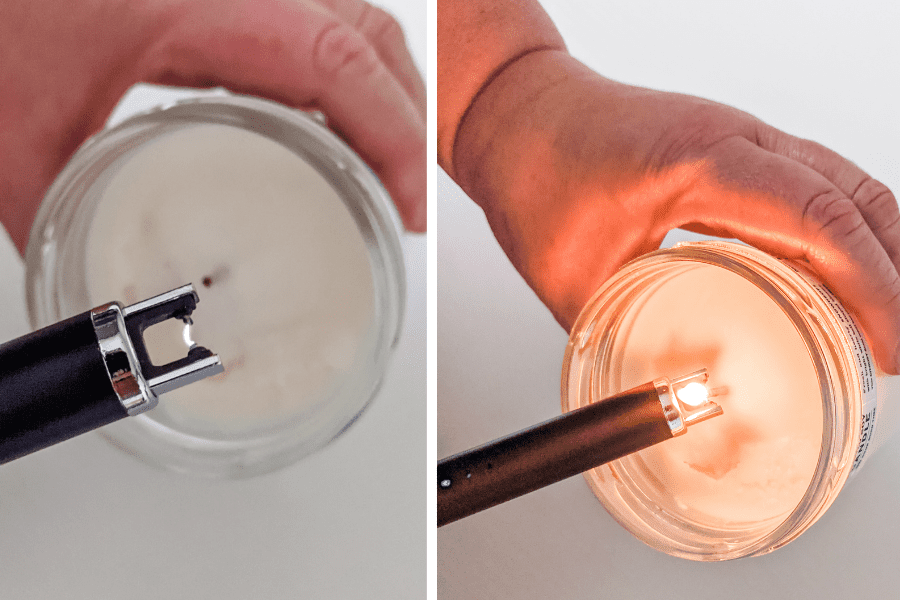 Faux Candles for Cozy Atmosphere
If you have young children, or just don't like using regular candles indoors for health reasons, the faux candle game has drastically improved as of late. I have found two different designs of faux candles that I really enjoy using.
For the fall I love these faux candles. They have a 3d style wick that flickers from within, and come in a beautiful gold color glass perfect for fall. They have a wax top that makes them look more realistic. They turn on with a remote that has multiple setting.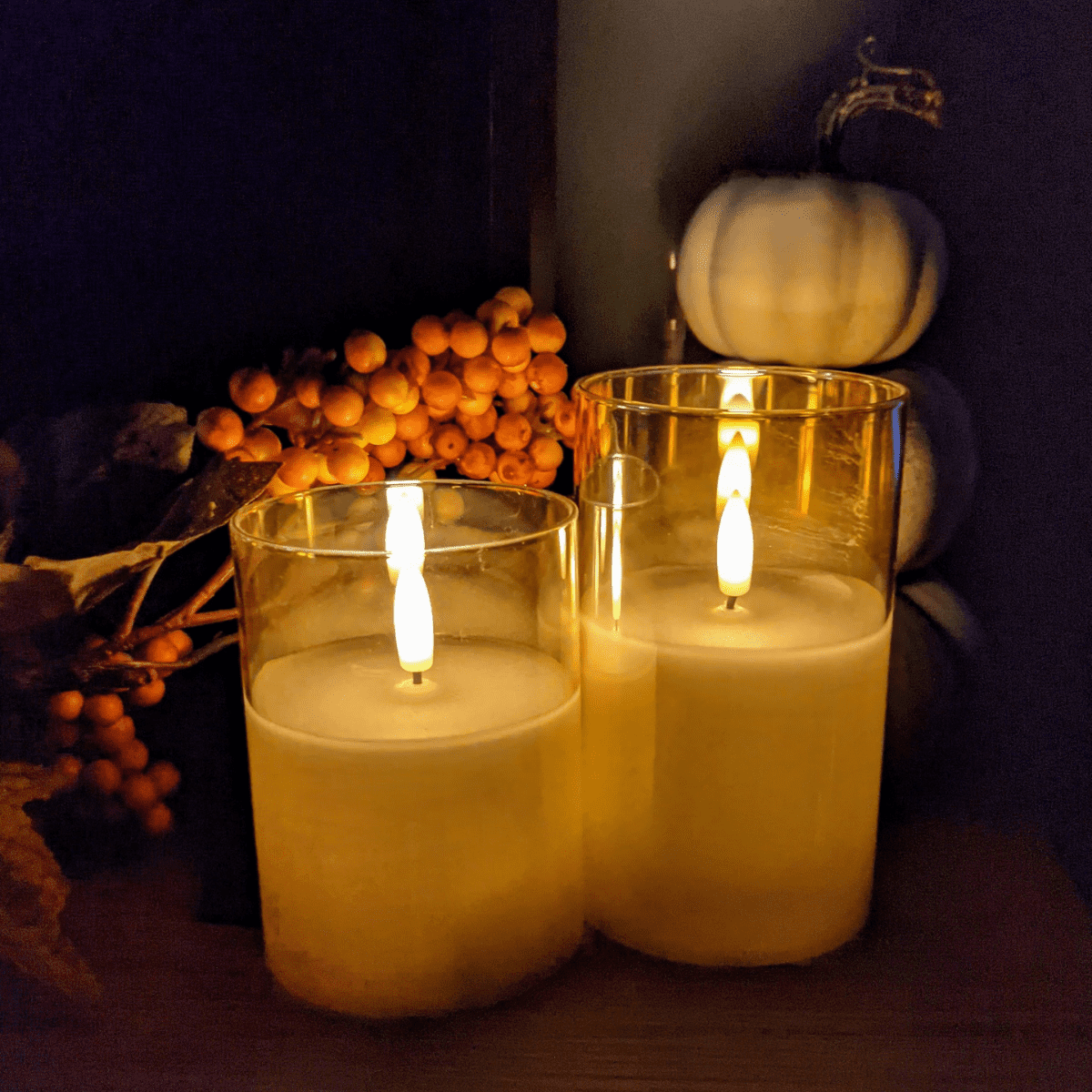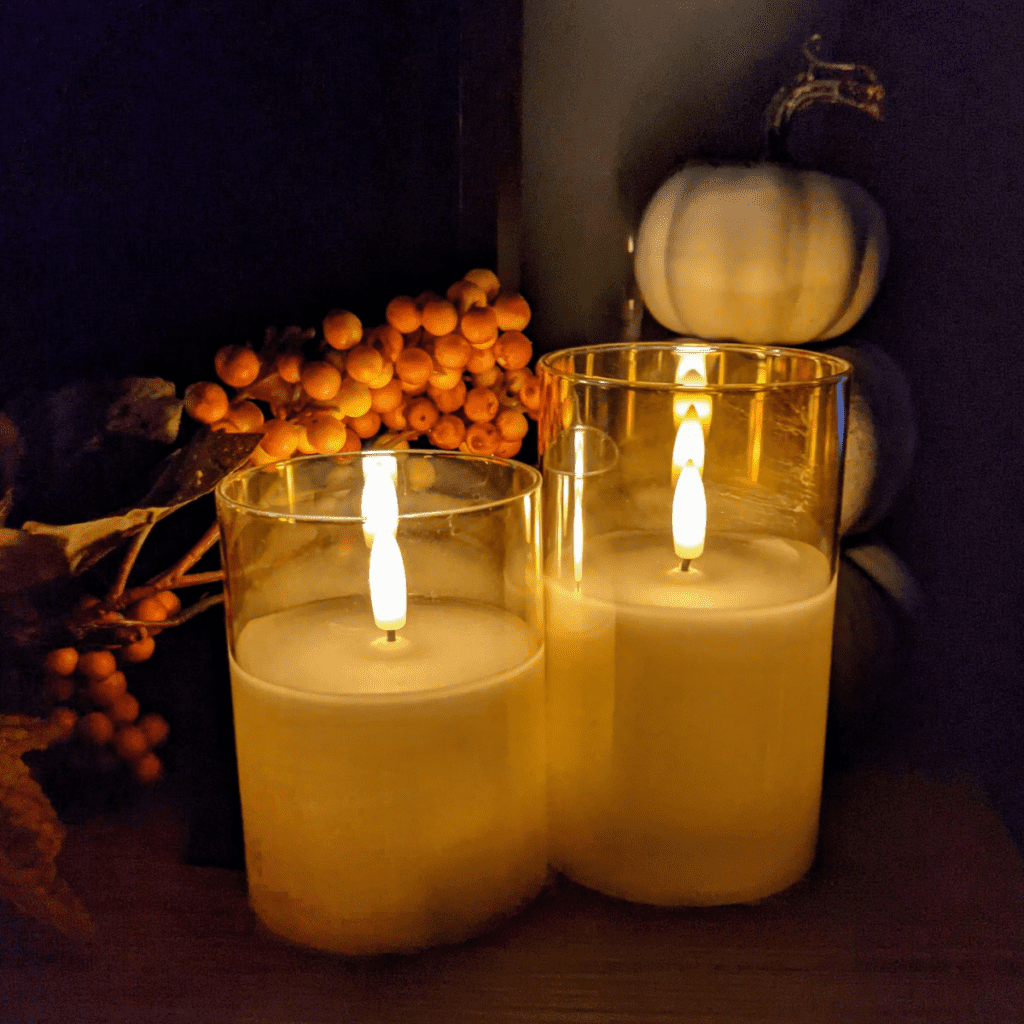 I have been using this set for hours every night this last month and I have yet to need to change the batteries. I have been really impressed with their performance, and love using them every night.
For other times of the year when you don't want a gold color, but you want something besides the basic candle, I love these faux candles. These ones also have a remote with multiple settings, but instead of the 3d moving wick, they have the thinner "dancing" wick. But the reason I really like them is because of their smokey grey glass color. It is a great neutral that could go with your decor any time of year.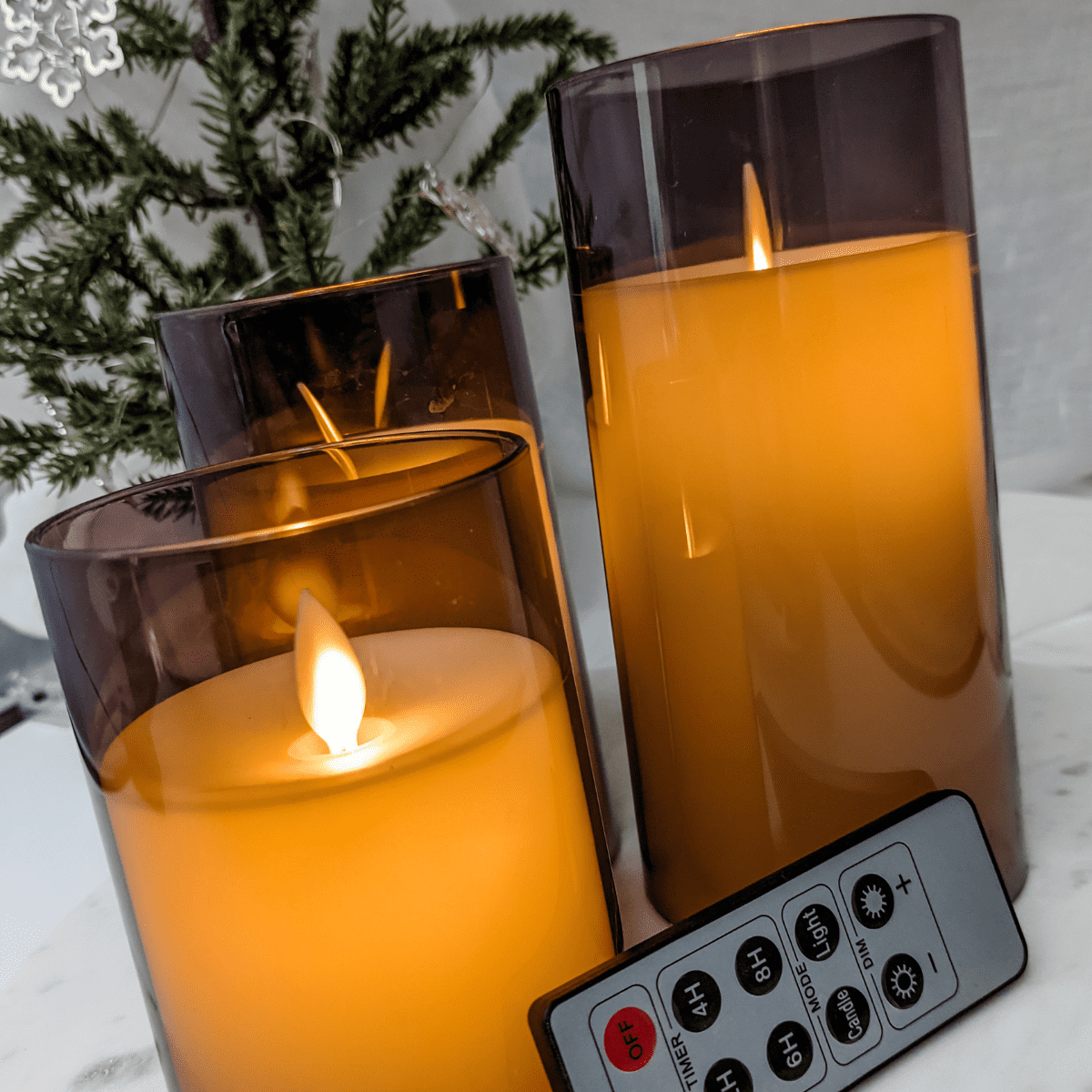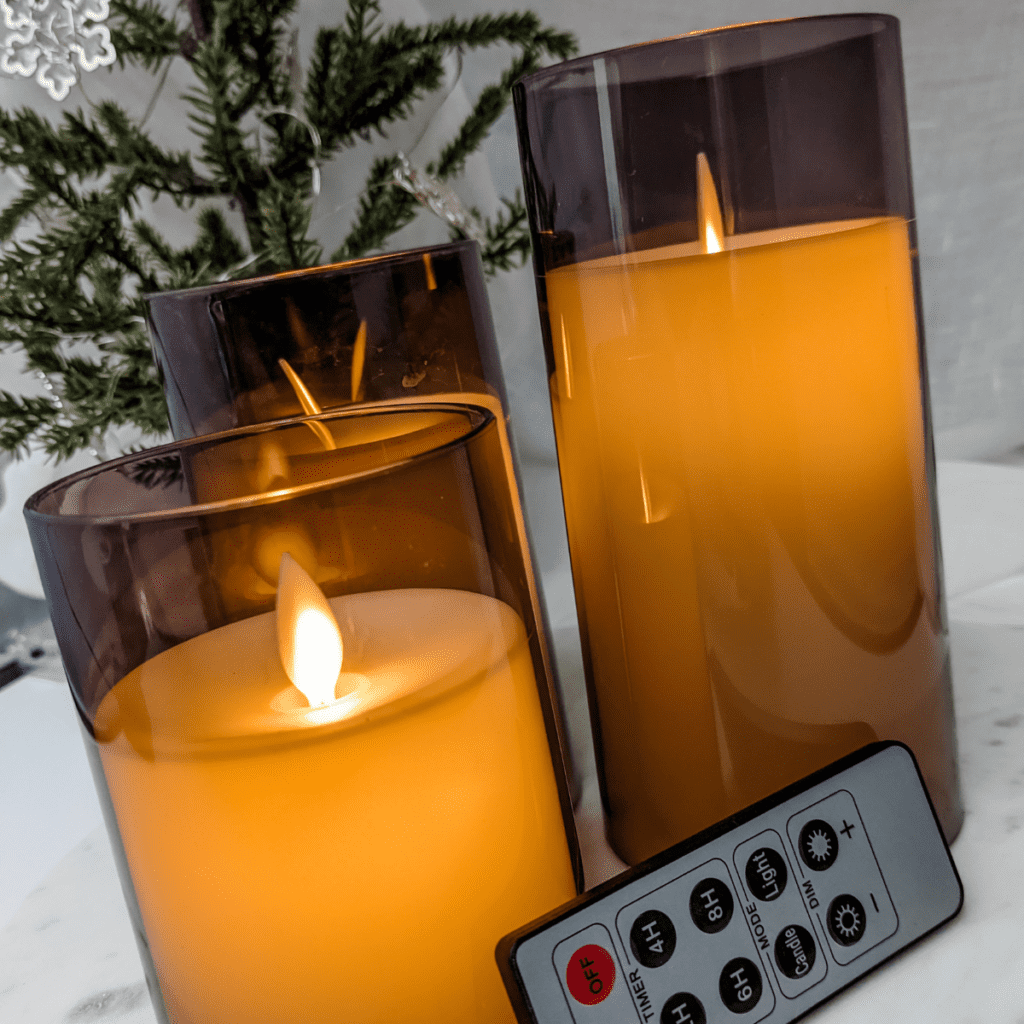 If I had to pick which style I think looks most realistic, I would pick the 3d wick ones, but that is really just a personal preference, and I could see others liking the dancing wick. Both styles are a great choice for a more realistic faux candle.
---
Bedrooms and Blanket Cozy Amazon Finds
There is nothing like curling up under a soft blanket or in a warm bed after a long cold day. Here are my favorite cozy Amazon finds in the blanket or bedding category.
Throw Blankets
Throw blankets that are soft and warm are the epitome of comfy. The problem with throw blankets, are sometimes the comfiest ones are not very attractive.
I have found two throw blankets that are both comfy and beautiful. The first is one that looks way more expensive than it is. This thick blanket is so soft to the touch with a fringe detail.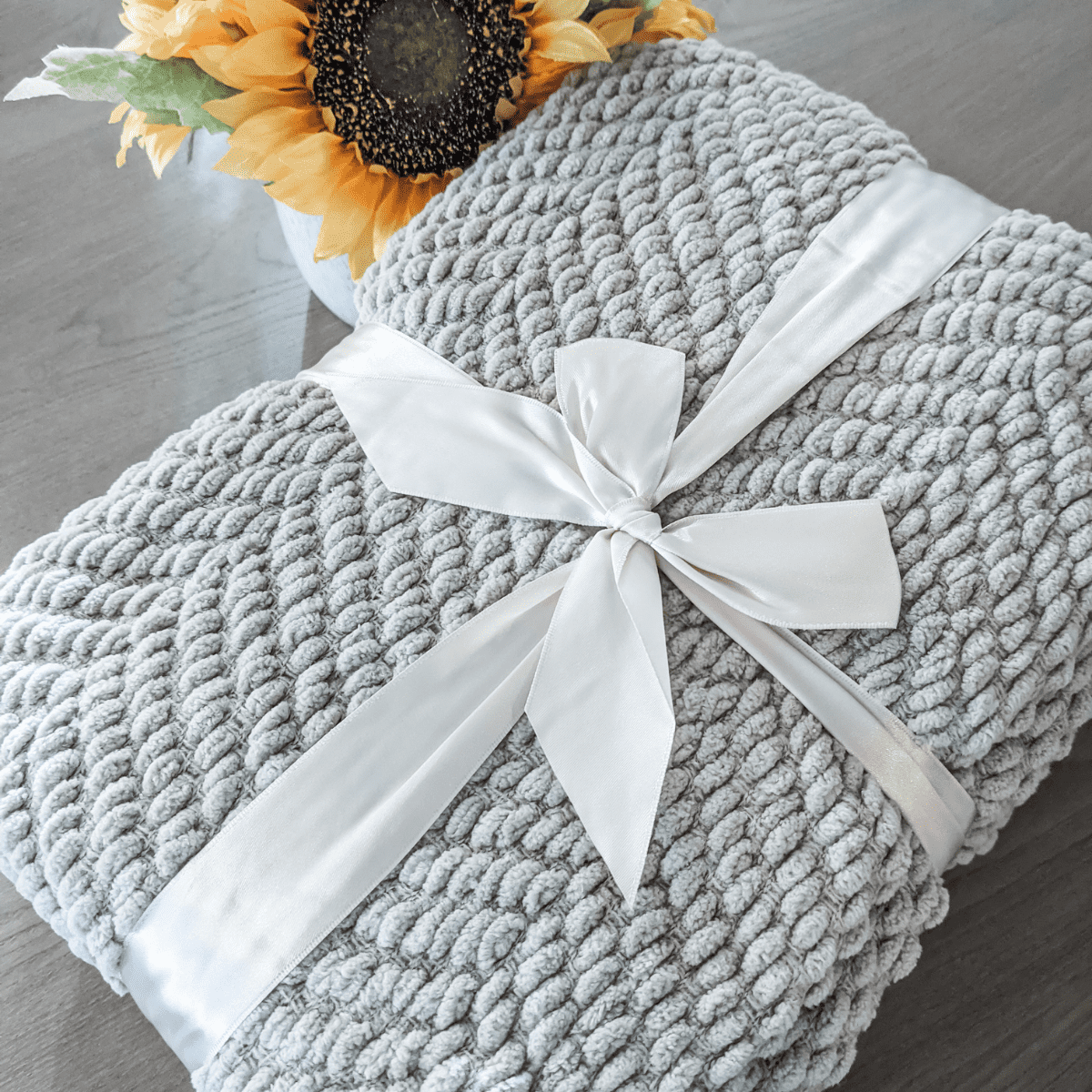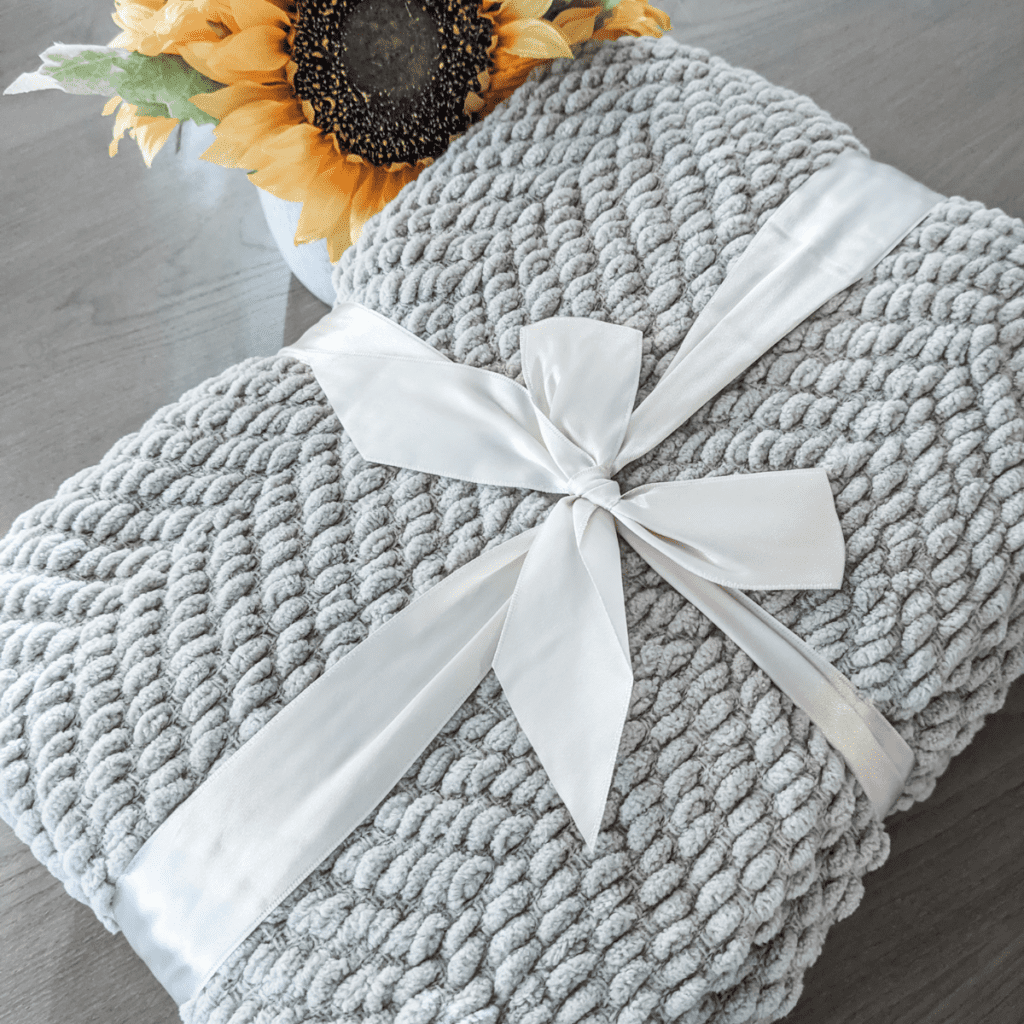 It comes in multiple colors. It is a chunkier knit, so if you have young children who are rough with blankets, this one is probably not the one for you. But if you don't, it is incredibly soft and warm, and it looks like it would cost a lot more than it's modest price tag.
If you would like a throw that can take a little more wear and tear, but that still won't look cheap, I recommend this plaid choice. It is still cozy, has fringe and style, but with a smaller flannel knit that can take being pulled on.
These blankets are so cute, and come in multiples colors of plaid. I like to use them in baskets around my fireplace during the Christmas season.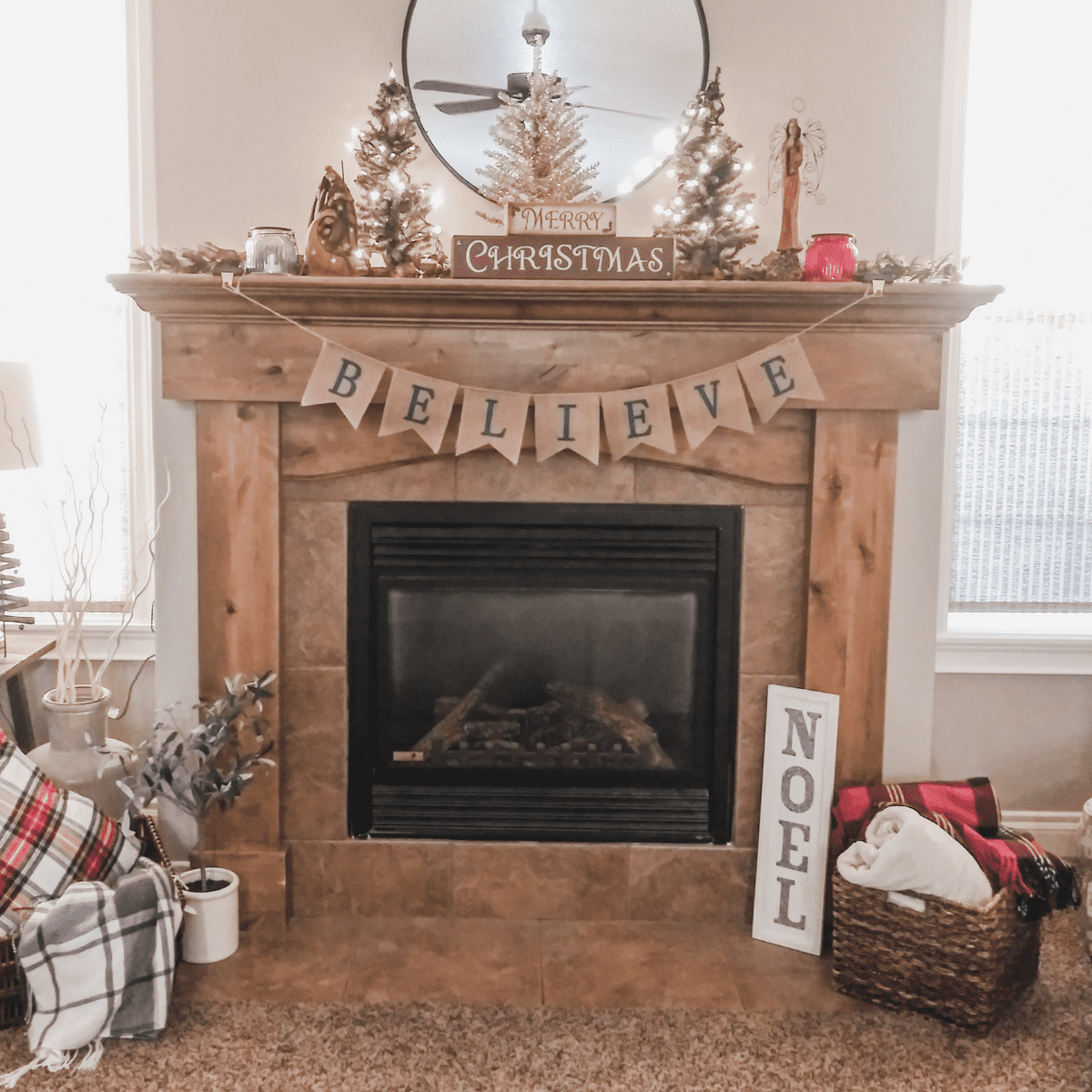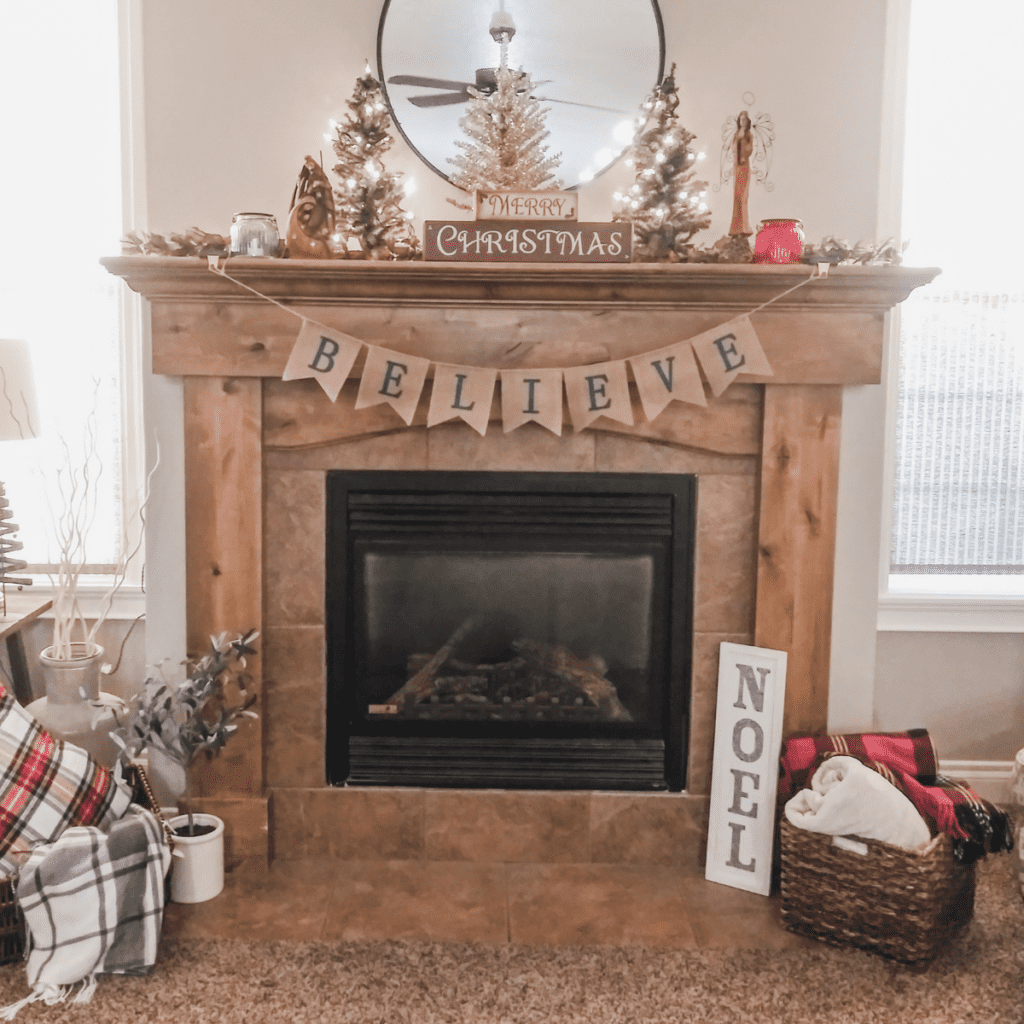 Cozy Bedrooms
Every year when the temperature starts to drop, I look forward to pulling out our winter bedding. I love a comfy, cozy bed. These are my favorite cozy bedding choices on Amazon.
Flannel Sheets
I love flannel sheets during the winter. They are so soft, comfy, cozy, and warm. These flannel sheets from Amazon hold up good to washing.
I have already been using mine for two winters now and they are holding up great. The one suggestion is to get them in the white. I have read that the ones with color can become splotchy fast.
Cozy Duvett
We just use a quilt-let on our bed during the hot summer months, but as soon as I change to our flannel sheets, I also change to our duvet and duvet cover. Our cozy duvet is medium weight, with duvet tabs so you can tie on your duvet cover so it stays in place.
Plus, it is a STEAL of a deal at its current price. With the flannel sheets, it is just enough without making us sweat.
Duvet Cover
Since our sheets and duvet are warm, we balanced that with a duvet cover that is silky soft, but cooler to the touch. It creates the perfect cozy balance so we are warm, but not hot. It comes in multiple colors, and has the ties to keep it in place on your duvet.
*Bonus tip- My husband and I like to each have our fair share of blankets, so even though we have a queen bed, we always order king bedding. If your bed is off the ground and on a frame, this gives you more coverage for things hiding under your bed as well.
Curtains
Why would curtains be on a favorite cozy Amazon finds list? Well curtains can really help to make a stark room feel more cozy.
Also, here in the US we have to "fall back" in November, and that makes for some bright mornings during this season. We use blackout curtains to keep that sun out so we can stay in our cozy bed longer.
My husband and I wanted one level living for us in our multilevel home, so we turned a downstairs office into our master bedroom. That room really lacked a cozy bedroom feel until I added extra long rods, and floor to ceiling, blackout curtains.
But aren't blackout curtains dark and dreary? Not with Amazon. Check out how these white blackout curtains, duvet and duvet cover look in our room.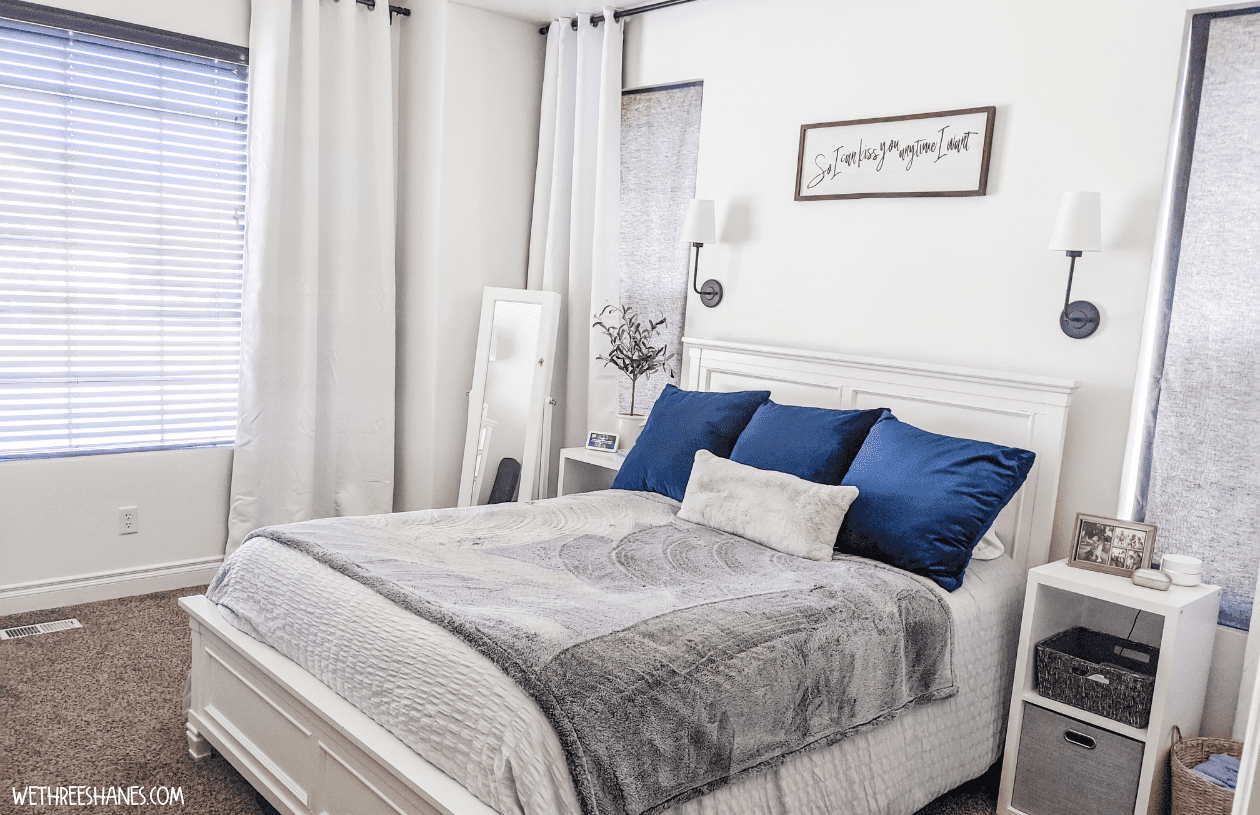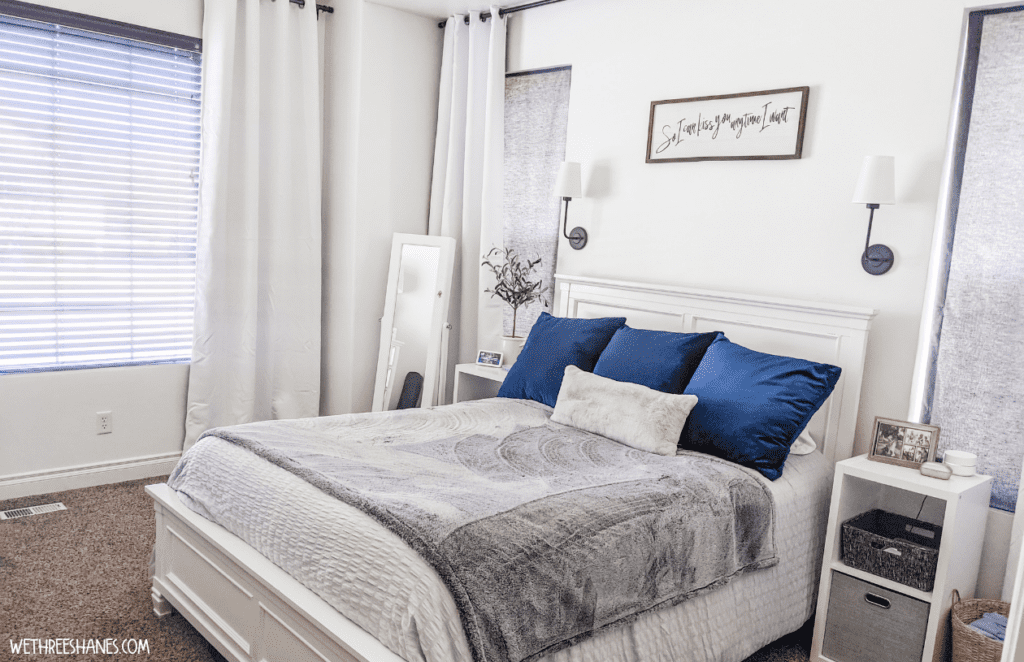 Even our pups now agree, our room is as cozy as can be!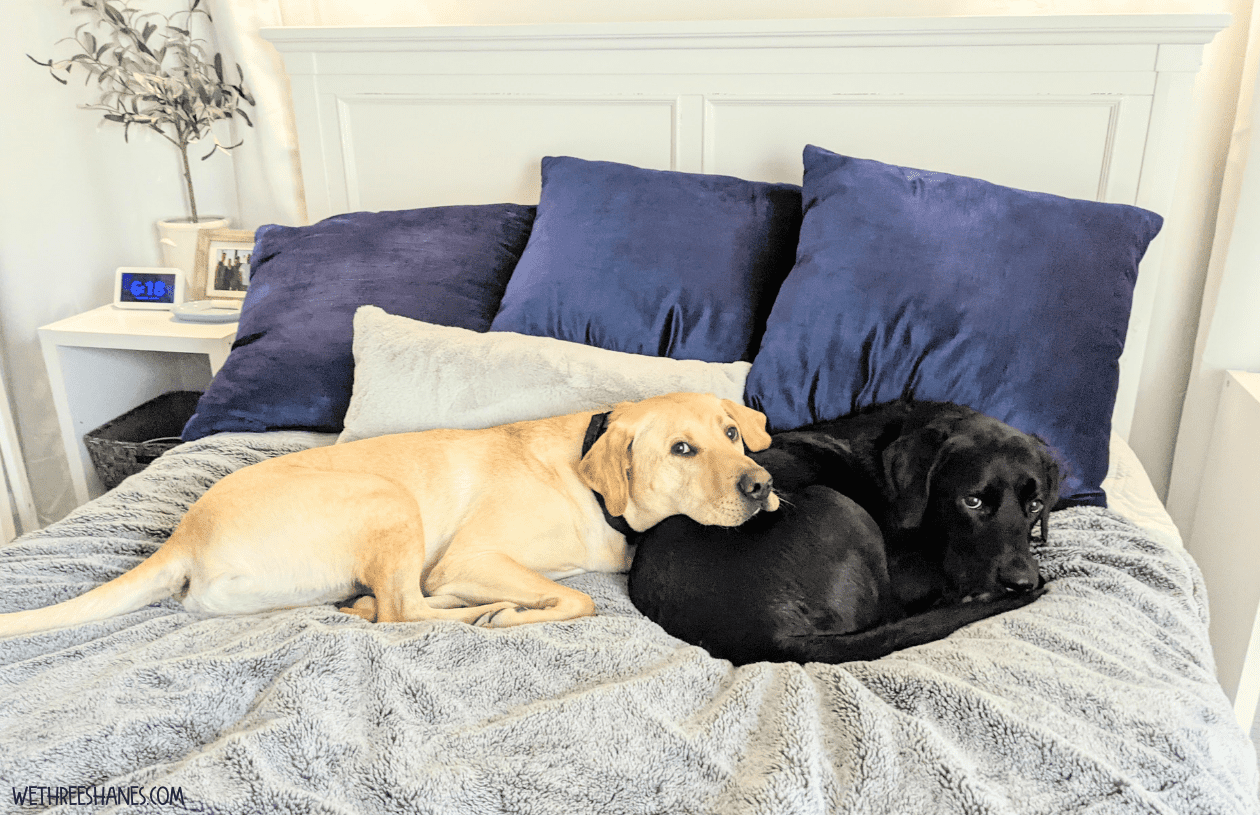 Cozy Mood Lighting
As stated above, we changed an office into a cozy bedroom. We wanted some cozy mood lighting, but didn't want the expense of hiring an electrician and adding new wiring. So I added wall sconces and put remote controlled, battery powered, puck lights inside.
You can not tell they aren't wired in. My husband thought I was crazy when I said I wanted to do it, now he loves it, and uses them all the time when watching television at night.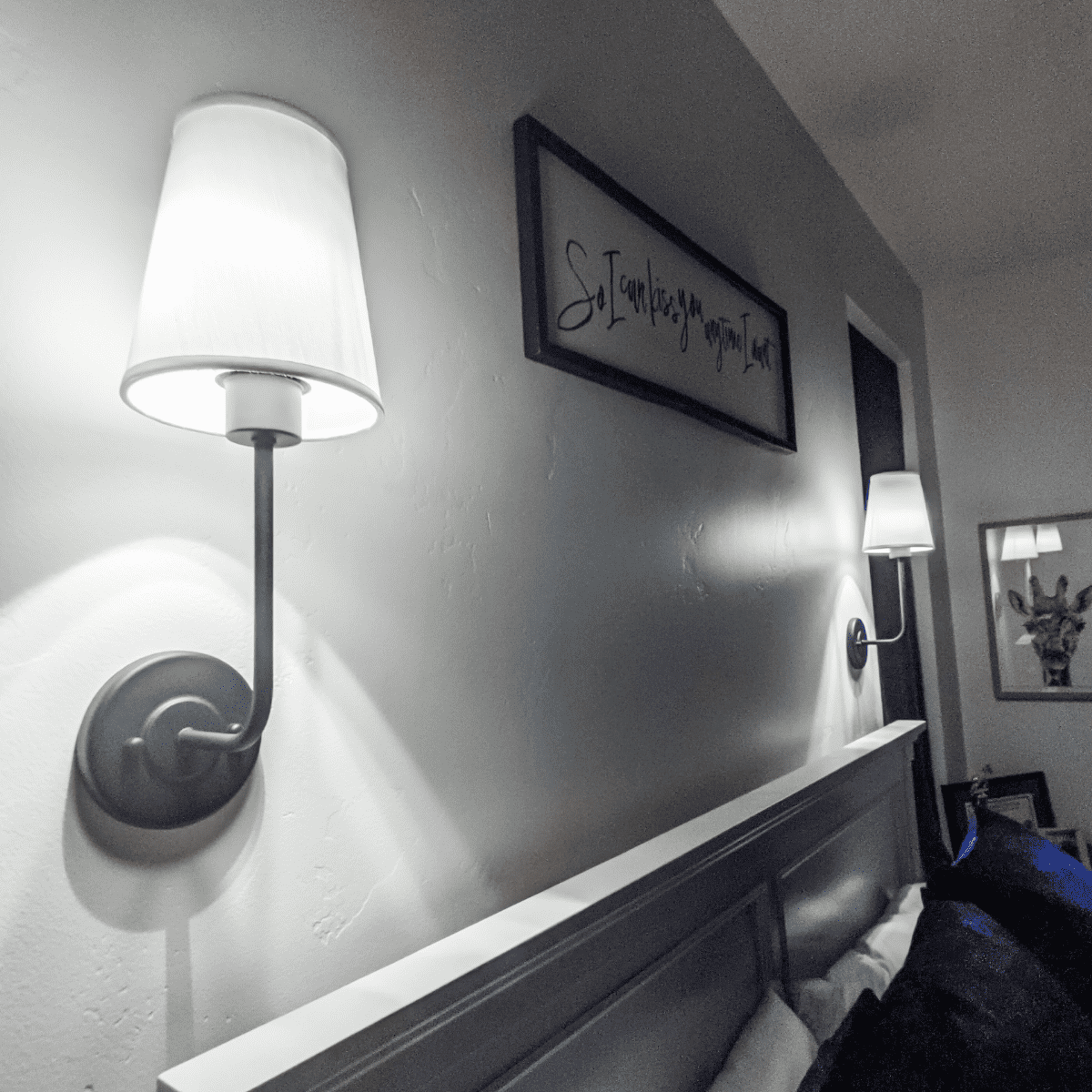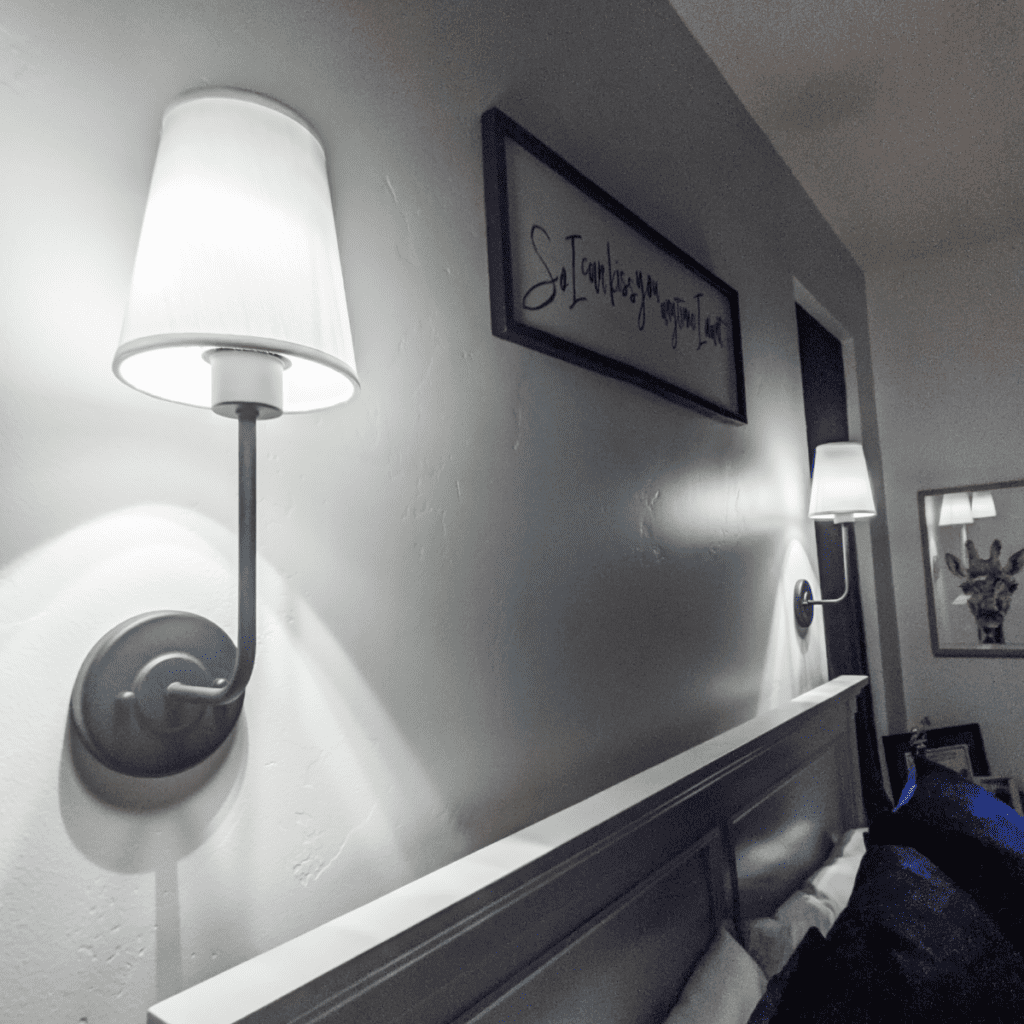 ---
Favorite Cozy Extras
What other items make you feel cozy? Here are some that really didn't fit in a category but that were still worth sharing.
Hooded robe. We got my son this hooded robe for Christmas last year. It is fleece, comes in multiple colors, and is so very soft. It was by far his favorite gift that year, and he wears it all the time.
It is labeled as a mans robe, but would work for anyone. It comes in small/medium or large/extra large. (Picture without his face for his privacy.)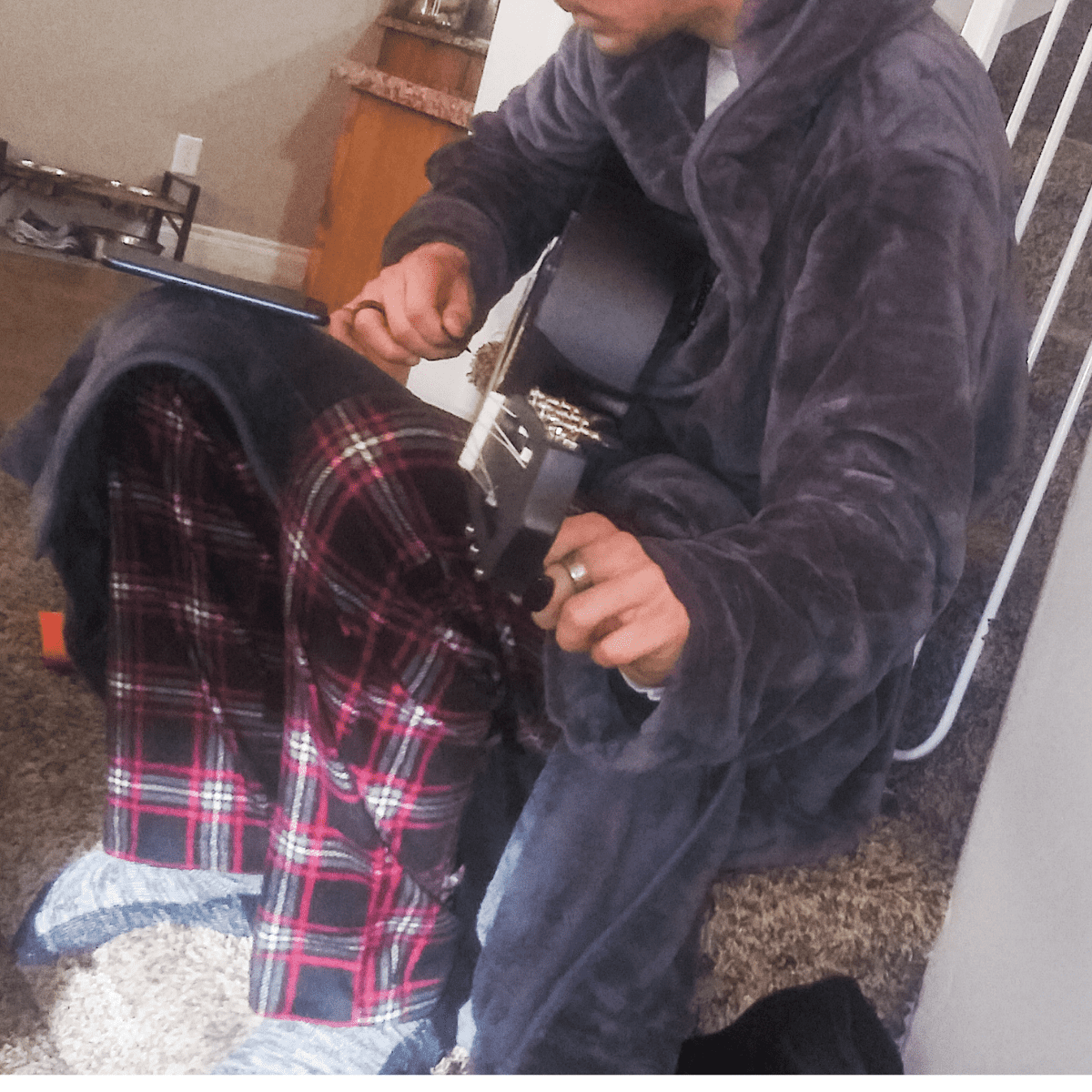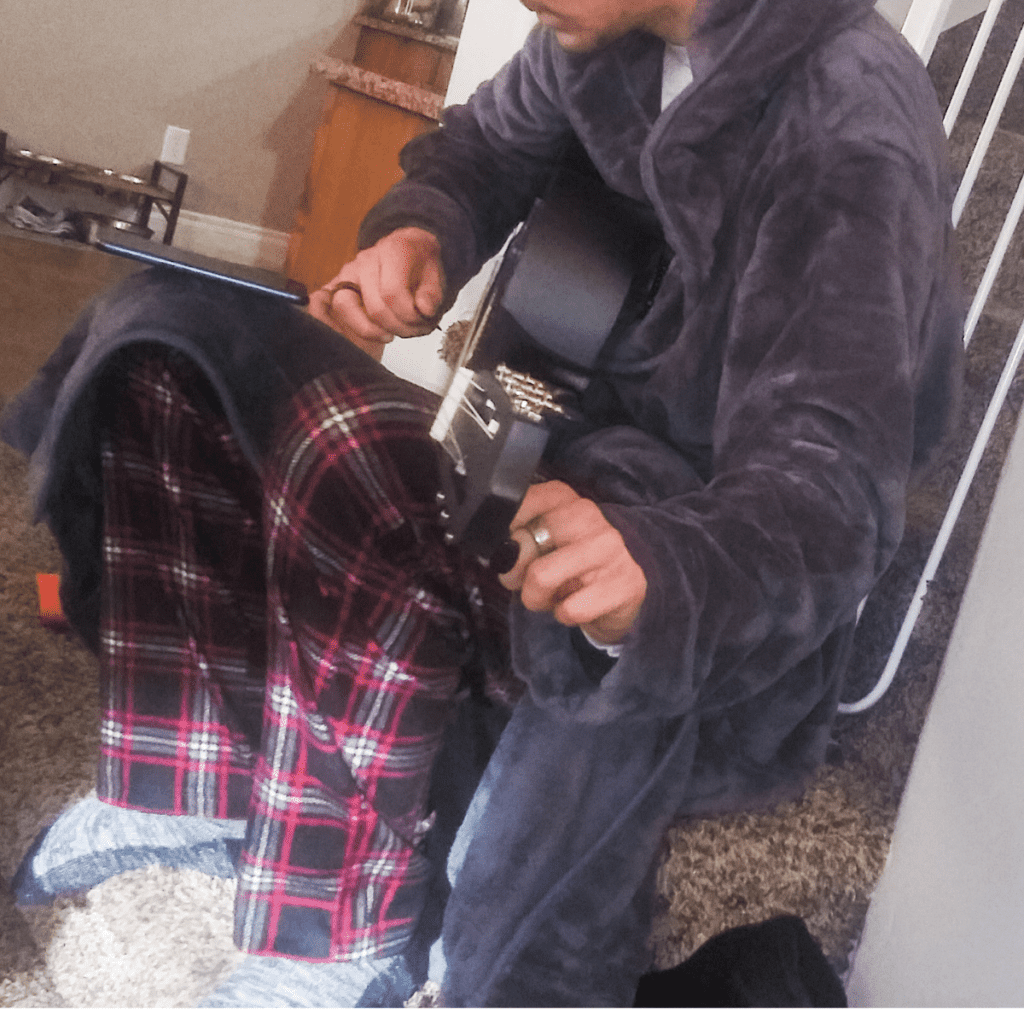 Mugs and Hot Cocoa. Can you ever hear the word cozy without seeing a throw blanket and a warm mug of hot cocoa? Couldn't imagine leaving these off any favorite, cozy Amazon finds list.
These mugs are over sized, but still sophisticated looking. They have a nice big handle, and are both microwave and dishwasher safe.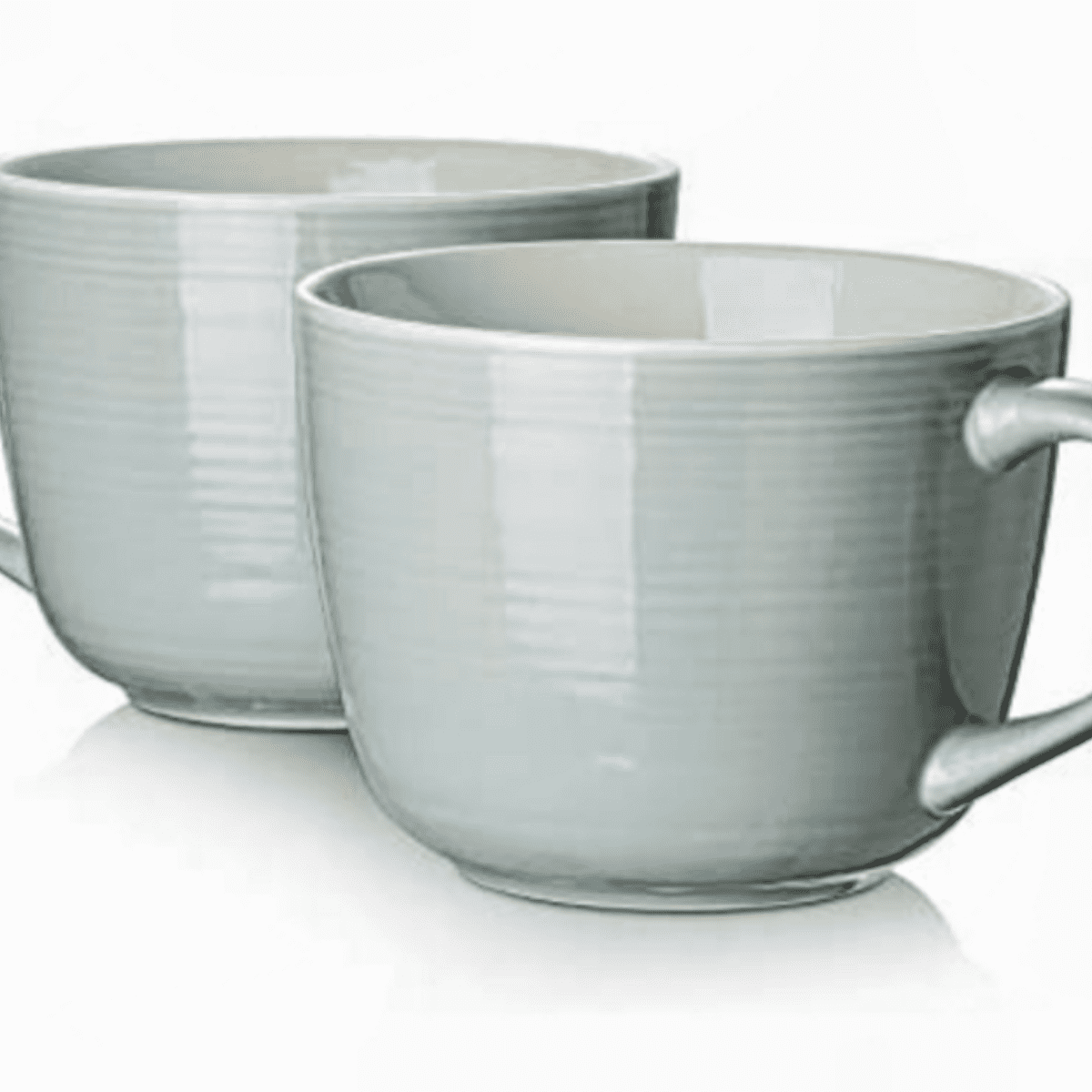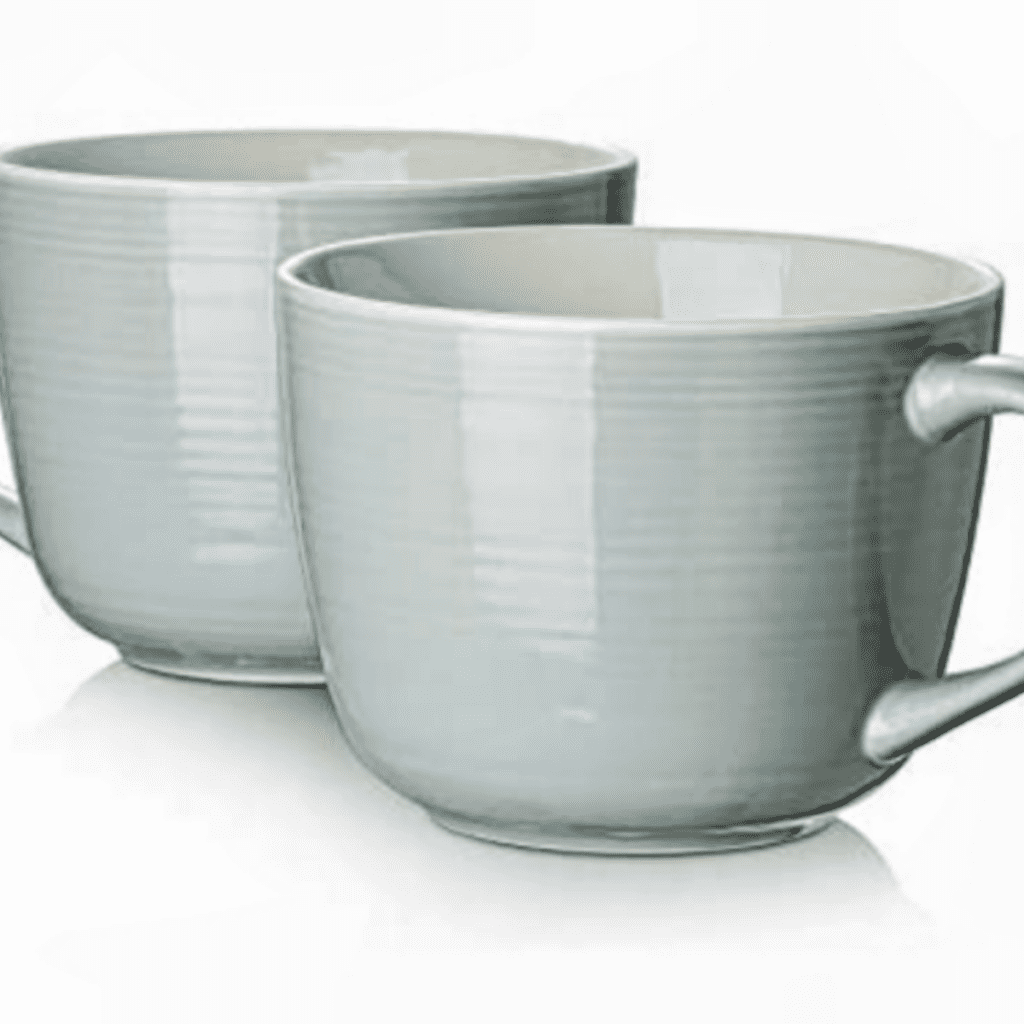 So what should you put in your mug? There are lots of hot cocoa choices, but one favorite in our family is the Hazelnut Hot Cocoa from Stevens. It is made in the US, gluten free, but has a rich flavor.
The Hazelnut almost gives it a hint of coffee essence, but with no actual coffee or caffeine in sight. We usually enjoy it with breakfast, or as a treat in the evening.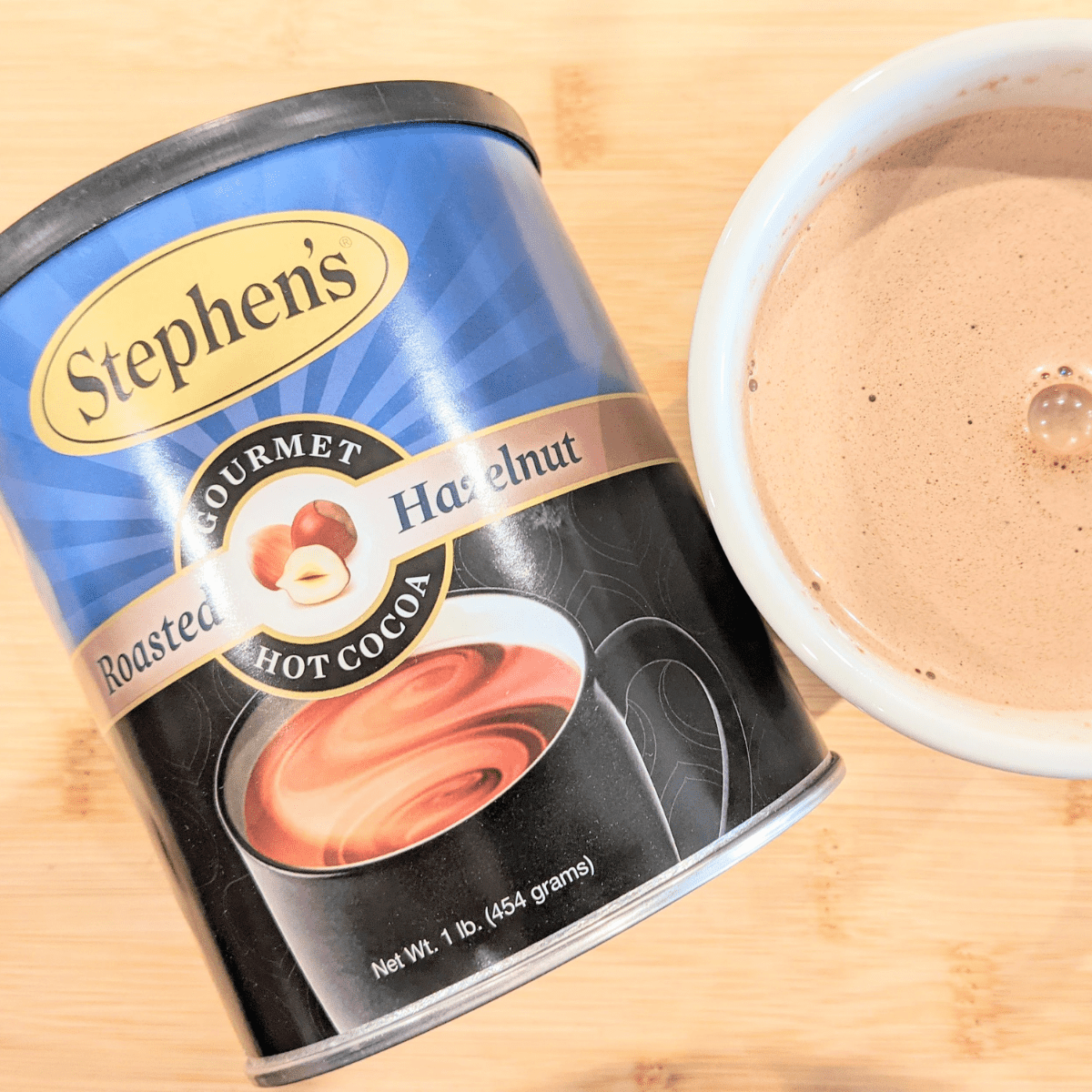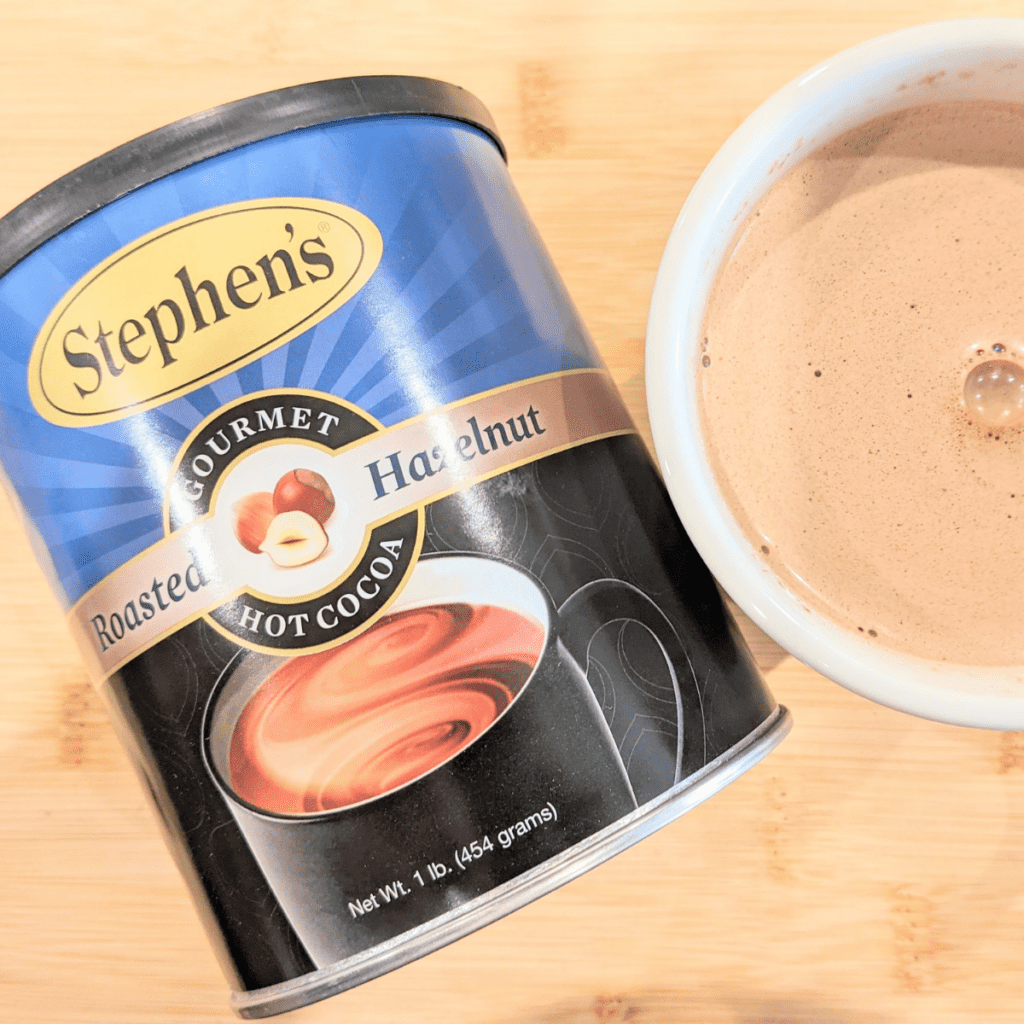 If you are more of a tea drinker then you can try one of these holiday packs from Celestial or Bigelow. Each of them have some really yummy flavors that will keep you warm and cozy.
Now, while I wish I could have included some incredible slippers in this list, I just haven't found a pair on Amazon that does as well as the ones they sell in regular stores around Christmas time. So if you know of one that you really like from Amazon, be sure to share it with us in the comments.
---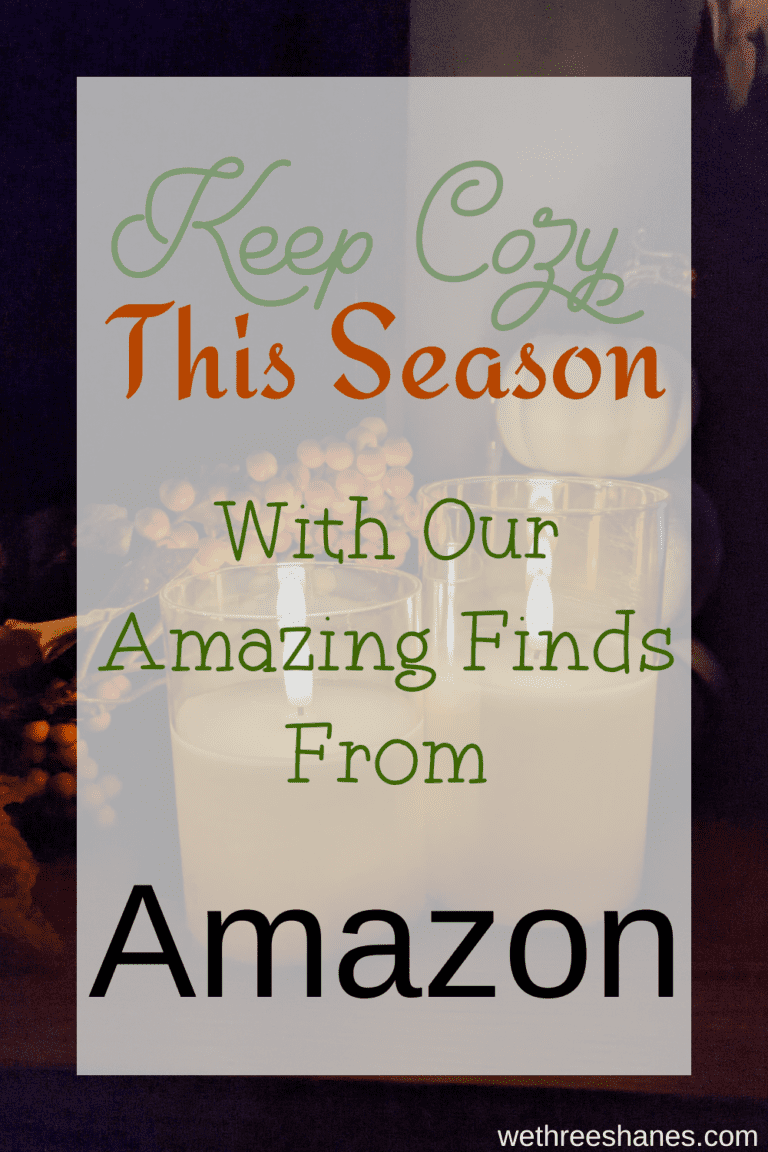 I hope you enjoyed getting to see my favorite cozy finds from Amazon. These have really made a difference in our home through those long winter days and nights, and I hope some might bring some coziness to you as well. Did I miss a favorite cozy find from Amazon that is your favorite? Be sure to let us know in the comments. We love to hear from you!
---
You Might Also Like: