How To Make Reusable Cotton Rounds At Home
Cotton balls are very wasteful. Unfortunately we use them everyday and don't really think about it. But we can make reusable ones at home to lower our cost and help lower our waste.
(THIS POST PROBABLY CONTAINS AFFILIATE LINKS. OUR FULL DISCLOSURE POLICY IS LONG & BORING BUT, YOU CAN FIND IT HERE.)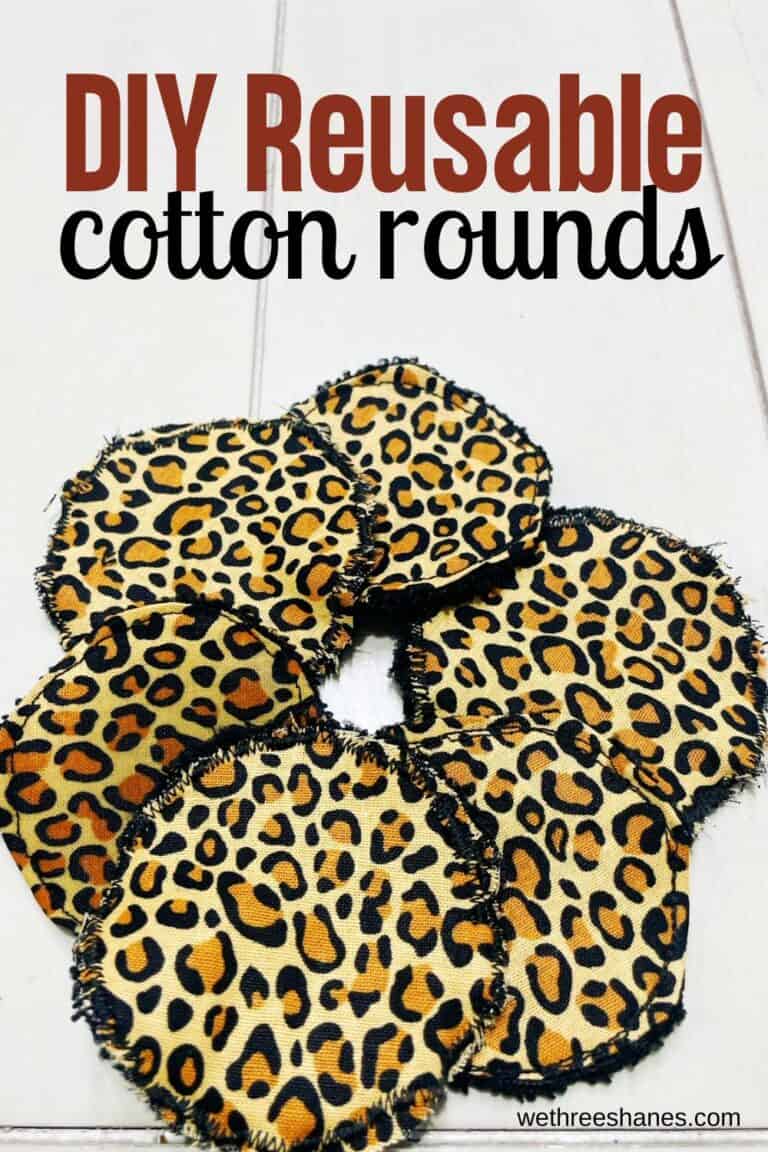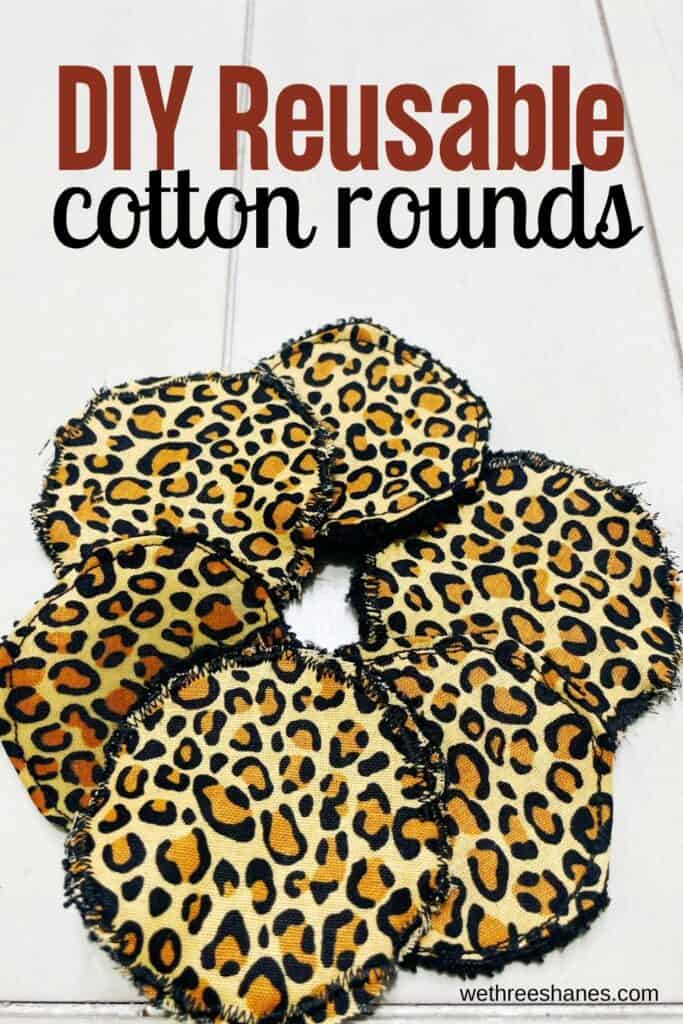 How To Make Reusable Cotton Rounds
Have you ever noticed how often you use a cotton ball and throw it away without thinking about it? Depending on how many people are in your home, that can get costly not to mention how much room that takes up in the landfill in a year.
Why not make some reusable cotton rounds from scrap fabric? It's a super simple project that anyone can do.
Don't have a sewing machine? Not a problem. You can easily sew these by hand. Don't want to sew these by hand? Also not a problem. There are ways around that as well that we will discuss later.
---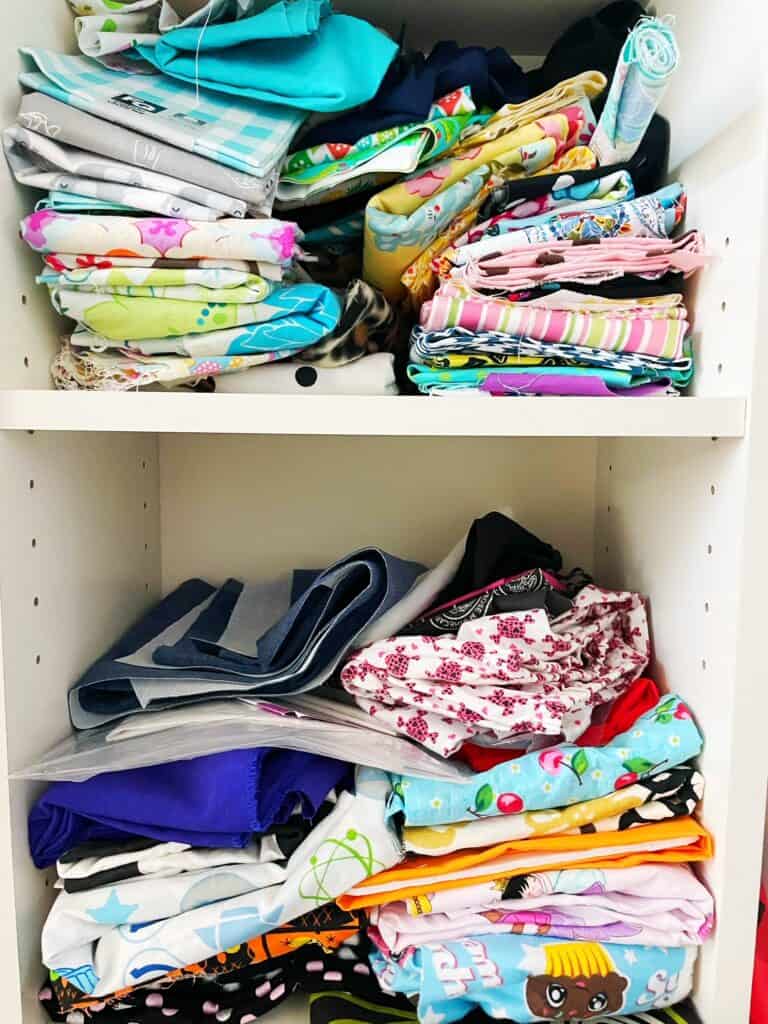 What Kind of Fabric Should I use?
This is completely up to you. I have done the research and everyone says different things.
Most say to use cotton. But you can also use old t-shirts or wash cloths and towels.
Tons of people like to use flannel because it is soft. Remember what you use cotton balls for. A lot of women use them to remove makeup from their faces so you don't want it to be rough on your skin.
I ended up making two sets of reusable cotton rounds. One set with 100% Organic cotton. Organic cotton is pretty soft after it has been washed and it holds up well after many washes.
I also made another set out of 100% cotton and a microfiber wash cloth. That way one side is smooth and the other has some grit to it.
I use waterproof mascara which sometimes can be a pain to get off. In those instances, the extra grit from the microfiber is useful.
If you do not own a sewing machine and do not want to sew by hand, using old hand towels or regular towels would be great. Just cut into some rounds ( or ever squares ) and that's it! You do not need to sew two together because the material is already thick enough.
What Can We Use Cotton Rounds For?
What can we use the cotton rounds for? Well, pretty much anything. That's why these are so great. They are more useful than cotton balls.
Here's a few ideas:
Getting off makeup
Putting toner or astringent on your face
Cleaning wounds
putting cream on a babies bottom
reusable nursing pads
nail polish remover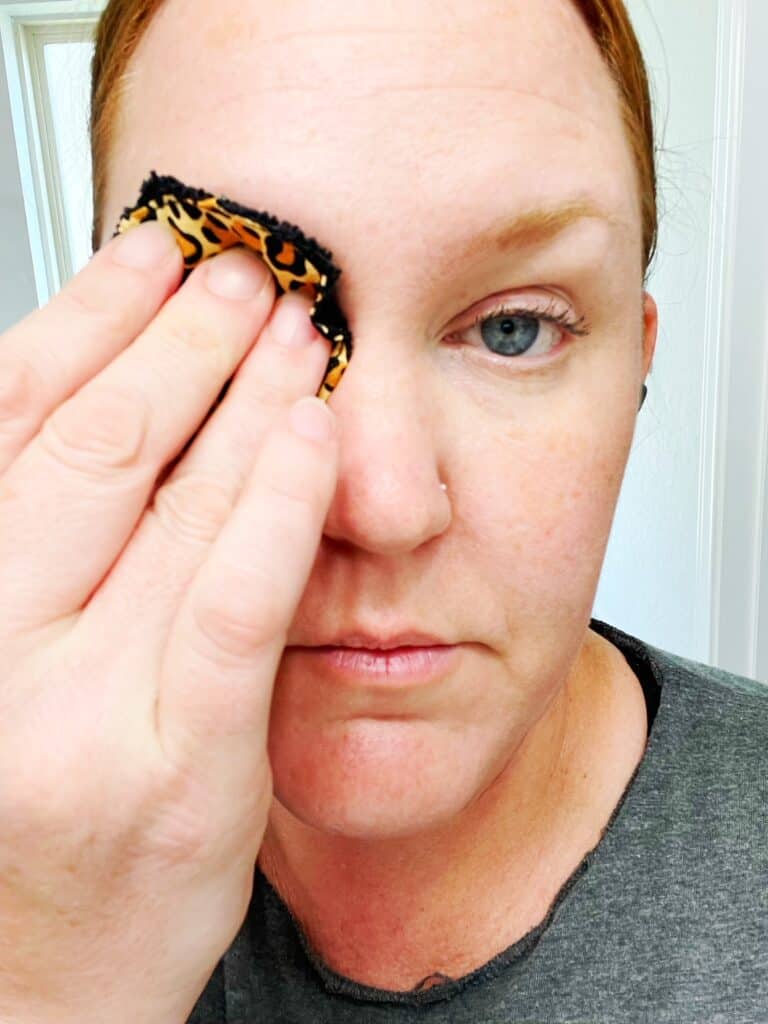 The list goes on. Just remember that nail polish can stain the pads so you might want to make special ones just for removing nail polish.
One of the nice things about this project is that you can make them as plain OR as cute as you want. I did both.
My 100% Organic Cotton pads was a great way to use up fabric I already had. I knew it was soft and would hold up well over time.
But, I also wanted some cute ones, the cheetah, to sit on top of my sink in my bathroom. So go crazy! Make several sets and have fun with it. These would even make great gifts.
---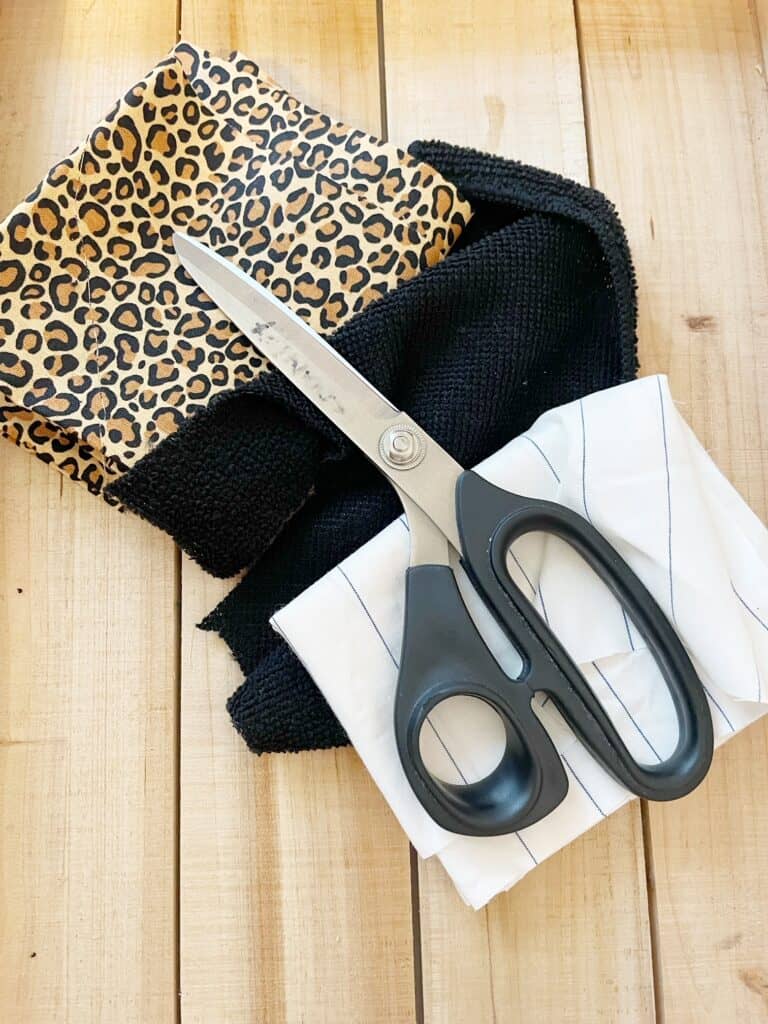 What Do We Need To Get Started?
Scissors
Fabric of choice
Sewing machine or a needle if doing it by hand
Thread
a circle to trace
Of course we keep saying cotton rounds, but by no means do they need to be that shape. You can make square ones. In fact the square ones might be easier to sew. I think most people make round ones because cotton balls are round and they fit into a jar well.
---
Let's Start Sewing
I decided to use the inside of a mason jar lid as my template. This is a great size and was easy to trace. However, you can use any thing you want.
A good size is between 2 and three inches wide. I'm going to show you two ways to make these.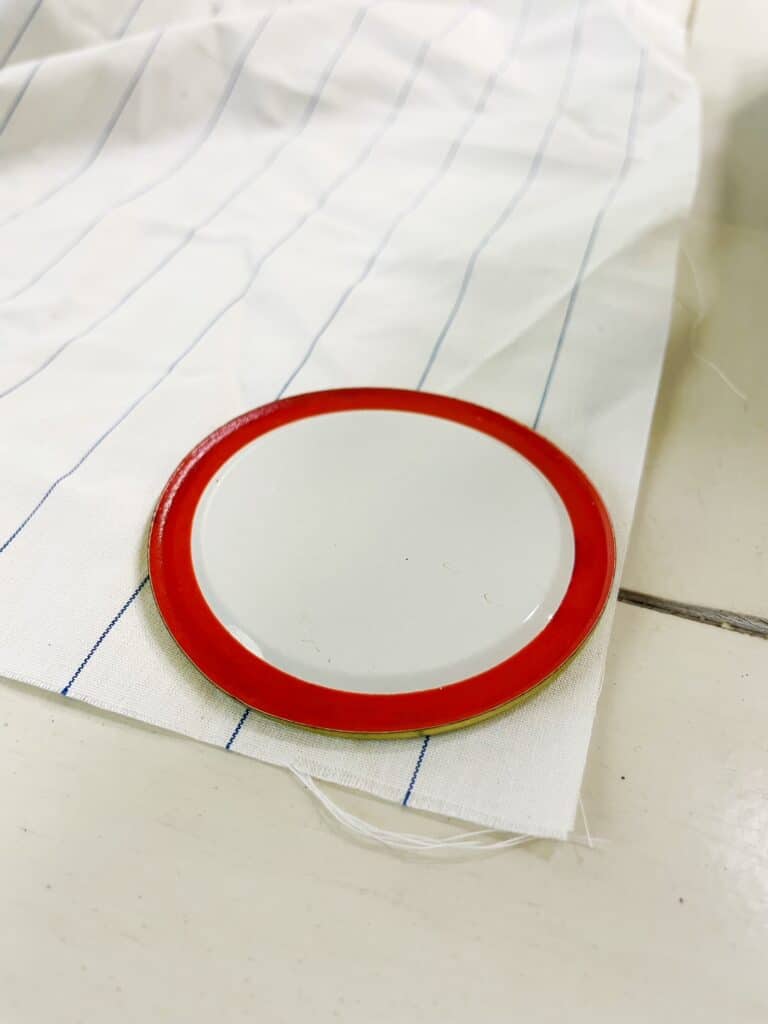 Step One
Start by tracing the circles directly onto your fabric and then cut them out.
You can also stack fabric on top of each other and then cut a bunch at one time. I'm telling you now that I almost always screw that up. Haha! So I prefer to trace and cut out individually.
But you do you! Which ever way you are comfortable with.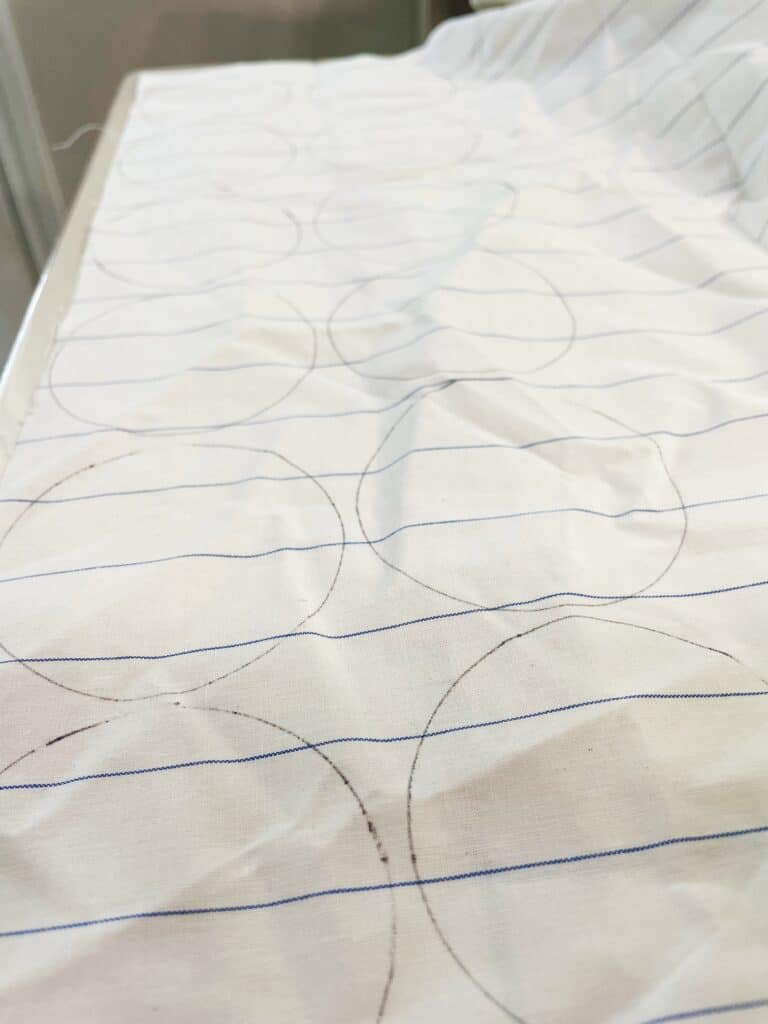 Step Two
After your circles are cut, place two with the right sides faces out (or wrong sides facing each other). You want to sew in a zig zag pattern all along the inside edge all of the way around.
That is it folks! Make sure you sew all of the way and don't leave any gaps. I was able to make a ton of these in 30 minutes.
---
Second Option For Making Cotton Rounds
I made two different sets of cotton rounds. The first way is the easiest.
The second way uses two types of fabric. One of which was a microfiber cloth.
When I cut up my microfiber cloth it was kind of messy and chunks of the cloth were flying all over my table. I didn't want them coming off on my face when using them. So a few of them I sewed differently.
Step One
After cutting out the circles I placed the RIGHT SIDES together.
Step Two
Next, instead of sewing all the way around in a complete circle, I left a gap. This was so I could turn my fabric circle out.
This way the raw edges end up INSIDE of the circle and are a little more professional looking. But it is an extra step and it's not completely necessary.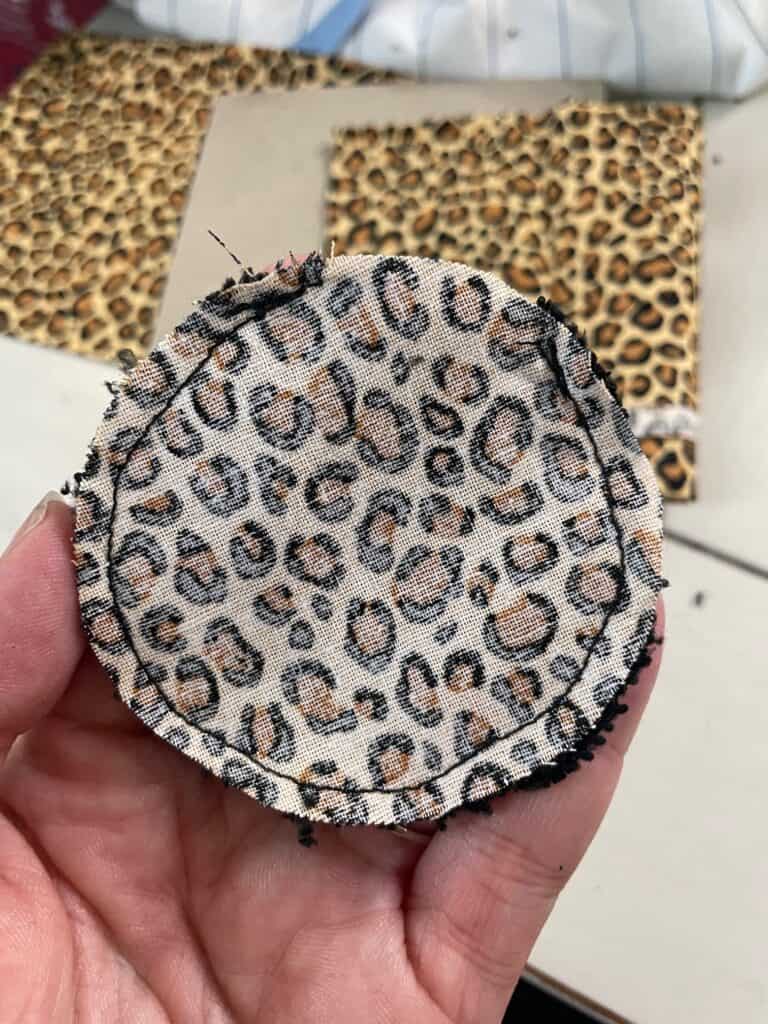 Step Three
After turning the cotton round right side out, you'll have to tuck in the hole you left and then sew a line all the way around the inside edge of the circle to close off the hole and give your rounds a finished look.
I love the way these ones turned out though. I think they are super cute.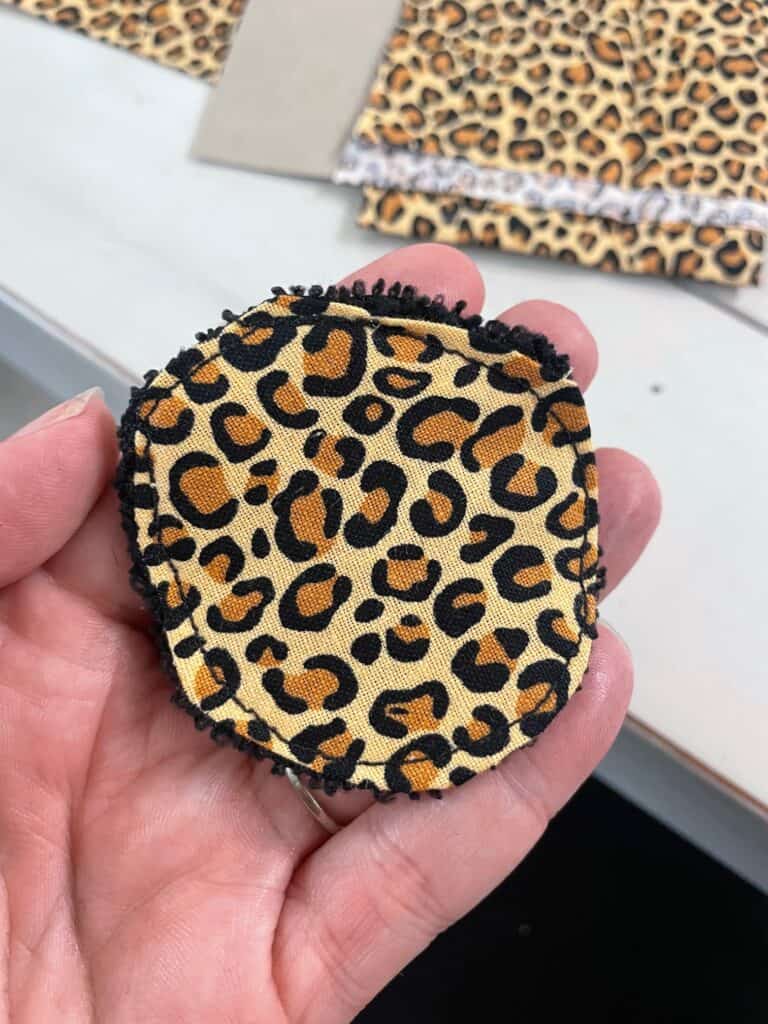 ---
How to Take Care of DIY Cotton Rounds After Use?
After you use a reusable cotton round you can throw them in your laundry basket and simply wash them. However, they are so small they might get lost in your laundry.
I prefer to throw them in a mesh bag and then throw that in the laundry. The mesh bag keeps all your rounds in one spot in the washing machine and dryer.
When they're all clean you aren't looking for them throughout your laundry because they're all in the bag.
You can purchase a mesh bag or you can even sew your own draw string bag to place them in out of the same fabric so your reusable cotton rounds and your bag match.
---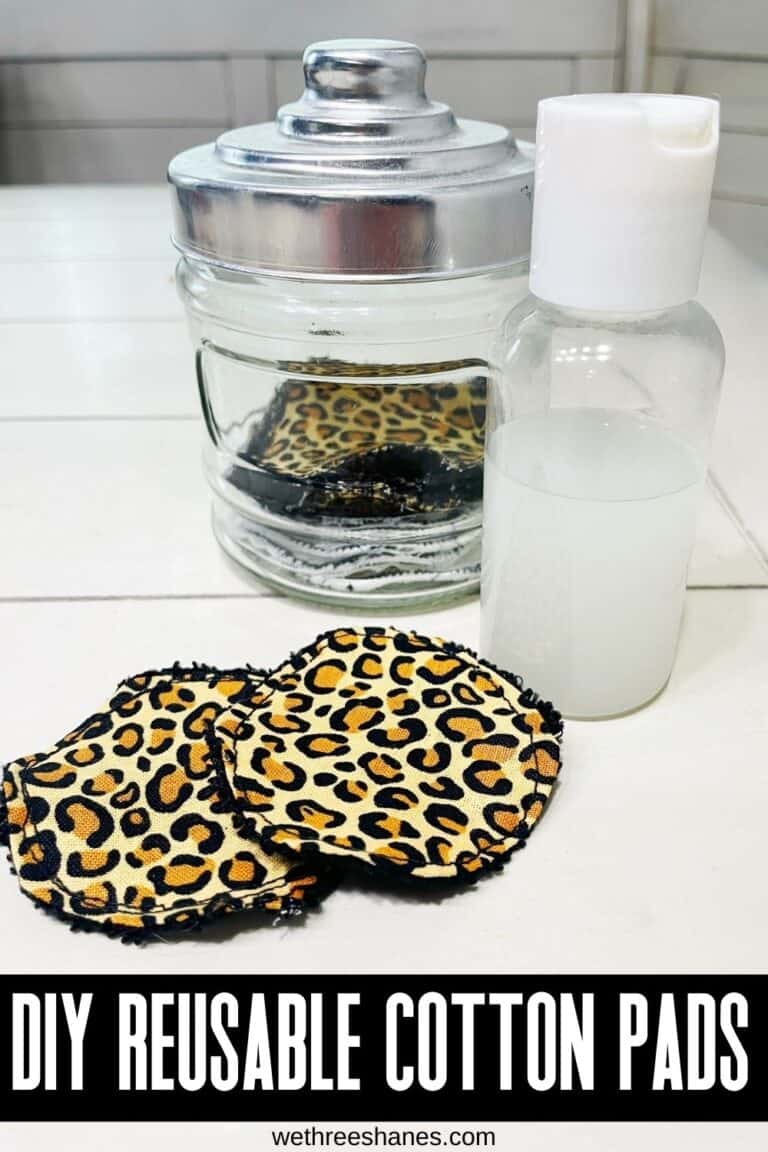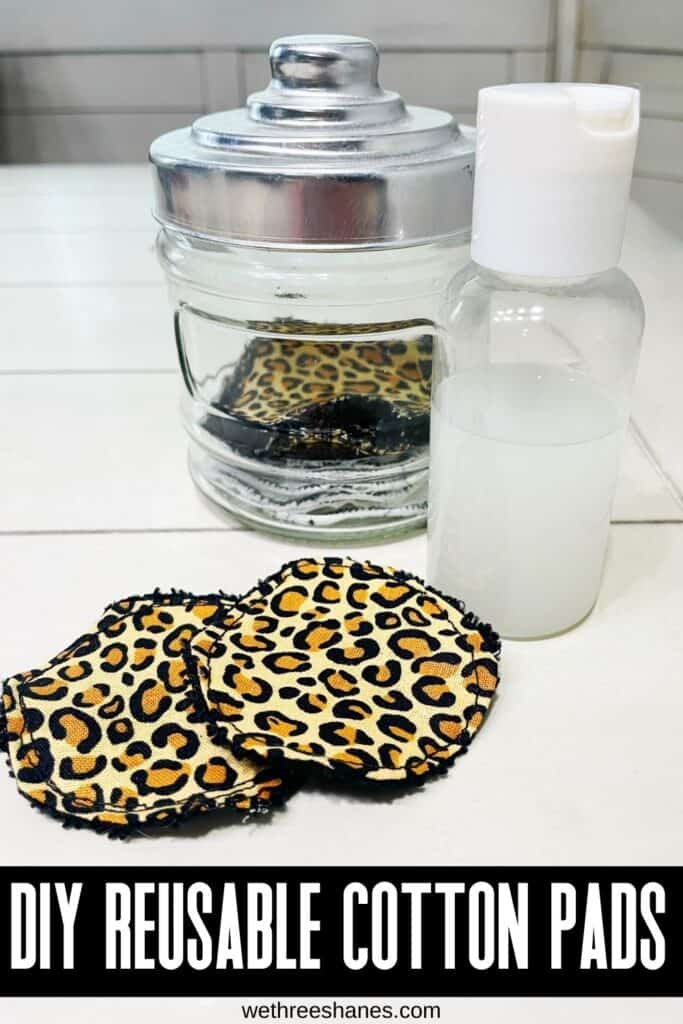 Now you are one step closer to being an eco friendly, no waste human being. What do you think? Are you going to try making some? Let us know in the comments how these work out for you.
---
You May Also Like:
---