How To Make Your Very Own Phone Charm
Learn how to make your very own phone charm to help carry your phone. Customize it the exact way you want it; with your name, nick name, beads that match your phone case. The possibilities are endless.
(THIS POST PROBABLY CONTAINS AFFILIATE LINKS. OUR FULL DISCLOSURE POLICY IS LONG & BORING BUT, YOU CAN FIND IT HERE.)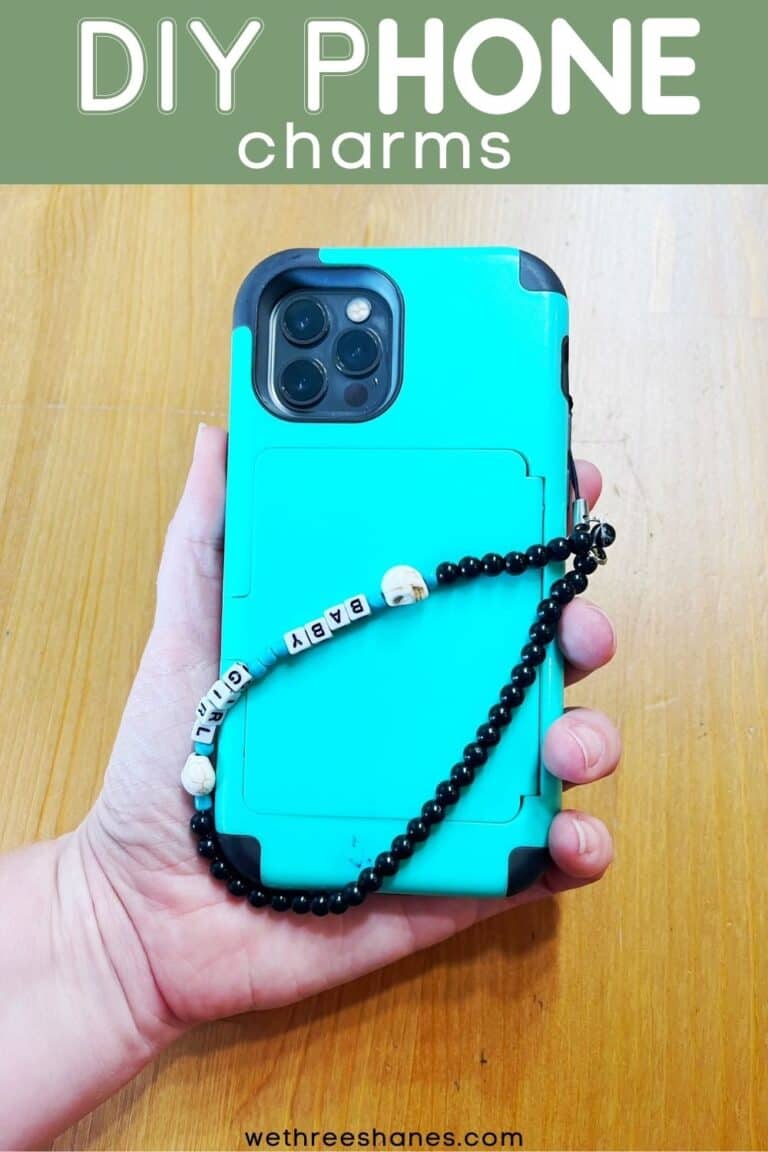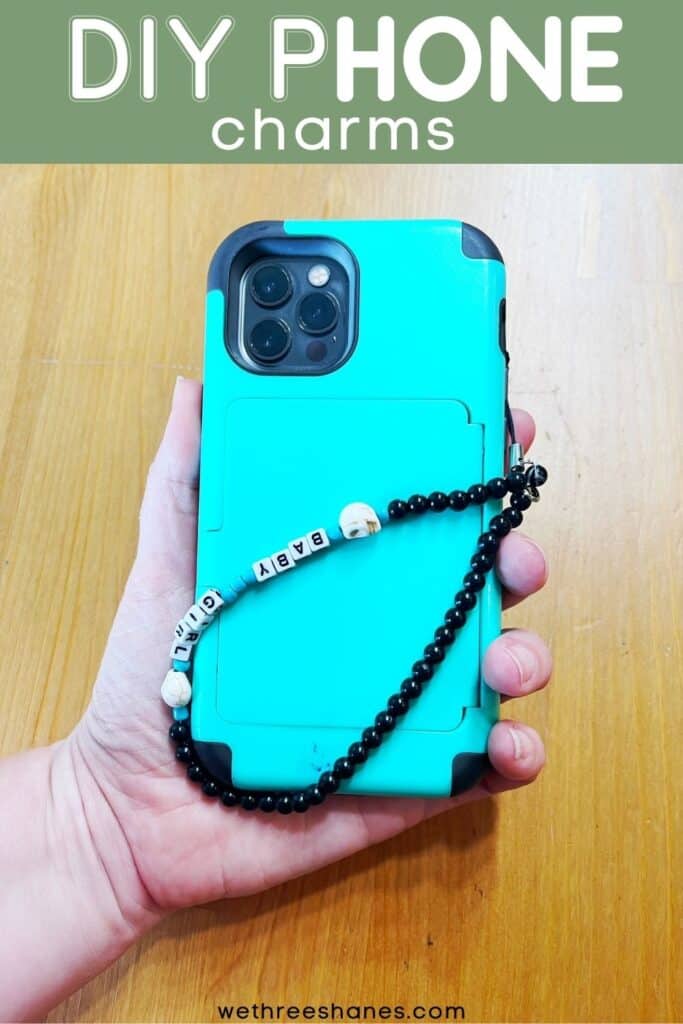 DIY Custom Phone Charms
Who here has noticed the new crazy trend of phone charms going around? They are all over TikTok and YouTube right now. They are super fun to make and SO DANG EASY!
I will warn you though, if you are not a crafter, it will cost around 10 to 15 dollars to buy all of the stuff to make them which isn't bad at all. It costs about that much to buy one already made.
However, when you buy the supplies to make your own phone charm strap you'll be able to make a lot of phone charms. If you buy a huge bag of beads it becomes the perfect craft to make for friends and family.
This is also a craft that has many variations. I will give you the step-by-step instructions on how my daughter and I made phone charm loops, but I will also be adding in other ways you can make them as I go through all of the steps. Either way, you can do it how you want. It's super simple, fun and addicting.
---
Things You May Need For DIY Phone Charms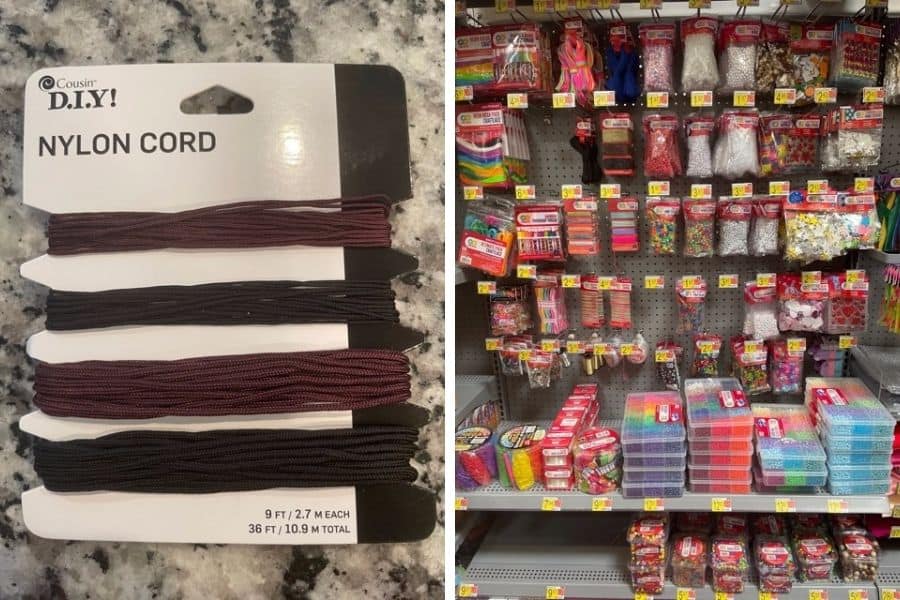 What Type Of String Works Best
First, you want to figure out what kind of string or threading to use. This can be tricky because if you go to a craft store and check out all of the options available it can be confusing and overwhelming. I'll let you know what I did but you might find a different thread works better for you.
I didn't want any of the stretchy options because I didn't want my phone charm to stretch while on my wrist. I want the beads to stay in place and not move. My daughter is a fidgeter though. So she left some room on hers so she could play with the beads. Again, you do what's best for you.
One option that we liked for this was embroidery thread because it's not that expensive and you can get it in many different colors. You just have to make sure that the thread you buy will fit through the beads. Some beads have a very small opening so be sure to keep an eye on that while buying supplies. We also really liked nylon cord which is pretty break proof.
What Type of Beads to Use
Next you need to find some beads. There are so many beads out there. Michaels and Joanns both have tons of beads to choose from. Find the beads that fit your style and go well with your phone case color.
The center hole in beads varies. So make sure you pick beads that are easy to string onto the string you picked. If the beads are more important to you then pick those first and then pick a string that will definitely fit your beads.
There are two ways to create your charm. Either pick beads at random or use a pattern. I ended up creating several patterns before I picked which one I liked the best. I also put beads in little bowls to keep the different colors separate while making the charm.
---
How to Make a Bead Charm for Your Phone
Before I get started I just wanted to remind you that you may find an easier way to do several of the steps. You do you! If you know that something has worked before with you, please do that. I'm just telling you what worked easiest for me after trying several different options.
Step 1 – I like to cut a really long piece of thread or cording waaaaaaaay longer then I actually need so I have space for mess ups and for tying it at the end. Then I tape down one side to the table or counter you are working on. This helps so that the beads don't fall off or you drop it and beads fly all over the floor.
Step 2 – Next, you want to start creating your pattern, unless you aren't using a pattern, then just start stringing beads until you get it the length you want.
This really just depends on you. Some want it to look like a bracelet and keep it smaller. Others like to make it really long. Do whatever you want. This is your phone charm.
Step 3 – There are two ways of completely these when you are done stringing beads.
The first one is simple but it requires buying more supplies. I bought some lobster clasp cords from amazon. These make the whole thing look more professional.
Just tie off your cording and then clasp the lobster clasp on. That's it! I like to use either some kind of glue or clear nail polish to kind of seal over my knot and keep it for coming undone.
Option two is for those who don't want the extra cost. I measured my finished charm to be a little bit loose on my wrist. Next, I leave about 7 inches of cording and then cut off the extra. Then you want to peel up the tape and push the beads to the middle of the cording making it so there is about a two to 3 inch piece of cording on BOTH ends of the bracelet. Tie a knot at the very end.
After the knot is on the end you will notice a huge amount of cording. Don't worry! Now we are going to take both sides of the cording and proceed to tie another knot but before pulling it tight, you want to push it towards your beads. Once it is right above your beads pull it tight. This creates the loop up top like the lobster claw. This is the part you will use to attach to you phone.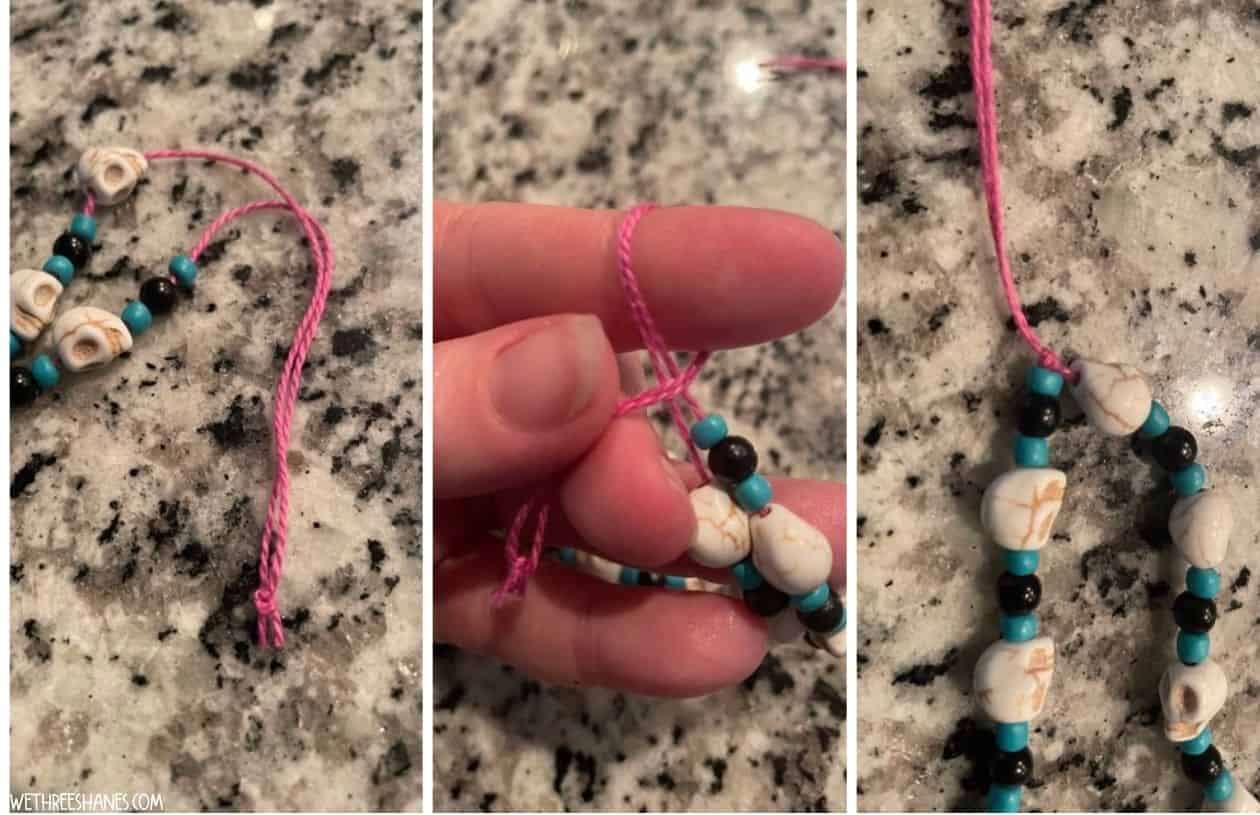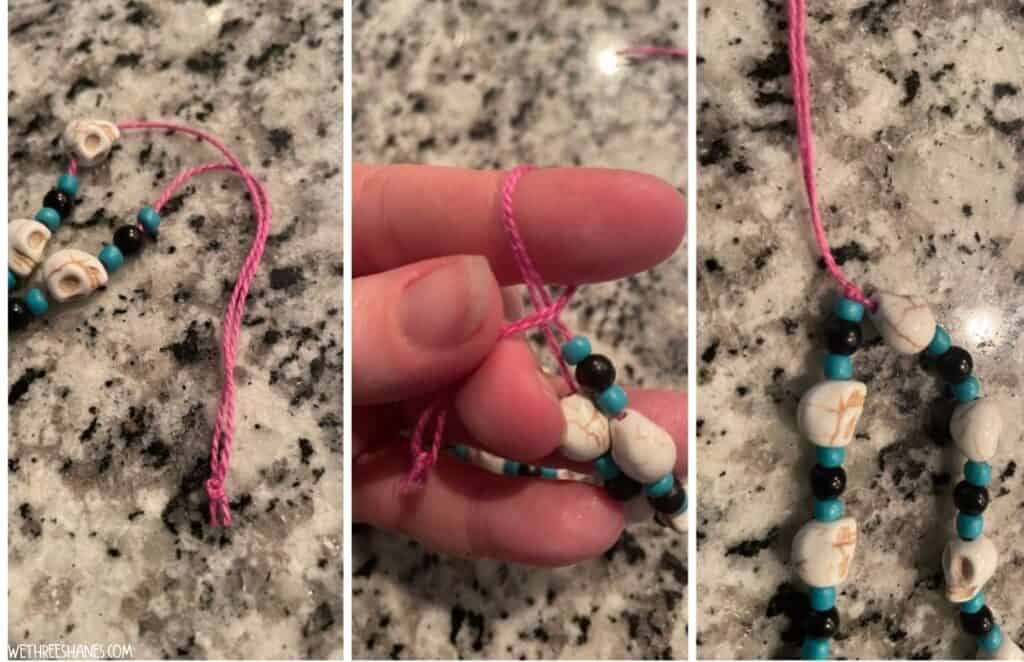 My daughter and I had such a fun time making these. She made and put two different ones on her phone at one time. She loves them.
And I gotta say my husband loves mine. At least 3 times now I would have completely dropped my phone if the phone charm wasn't on. I'm kinda a klutz and he has witnessed me several times catch my phone by the charm. He said, "Wow, you should have made one years ago!"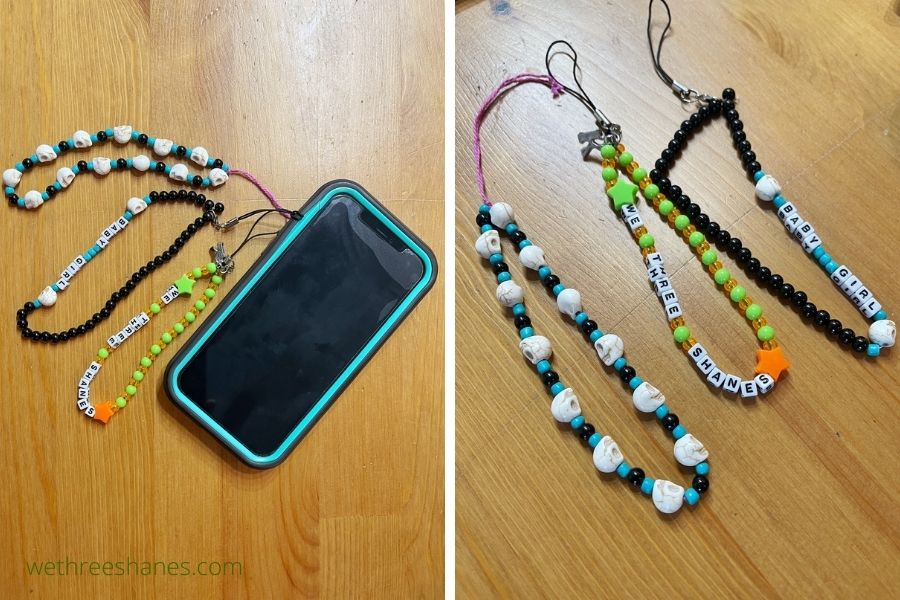 How to put your charm on your phone
To put your new DIY phone charm on your phone you want to take your case off and then find the hole where the on and off button is.
Lace the end of the charm through the case hole. Then lace the end through the loop at the other end and pull until tight. Check out the photos below cuz they make more sense.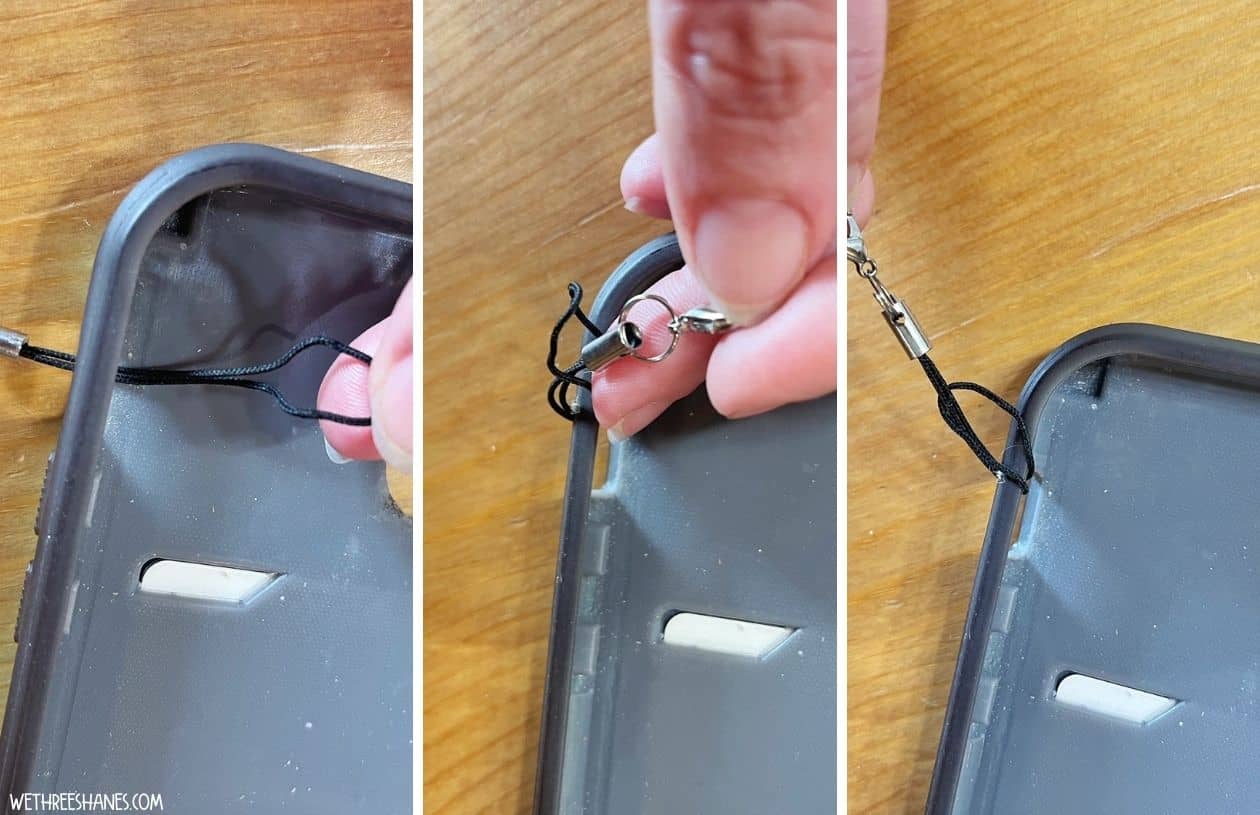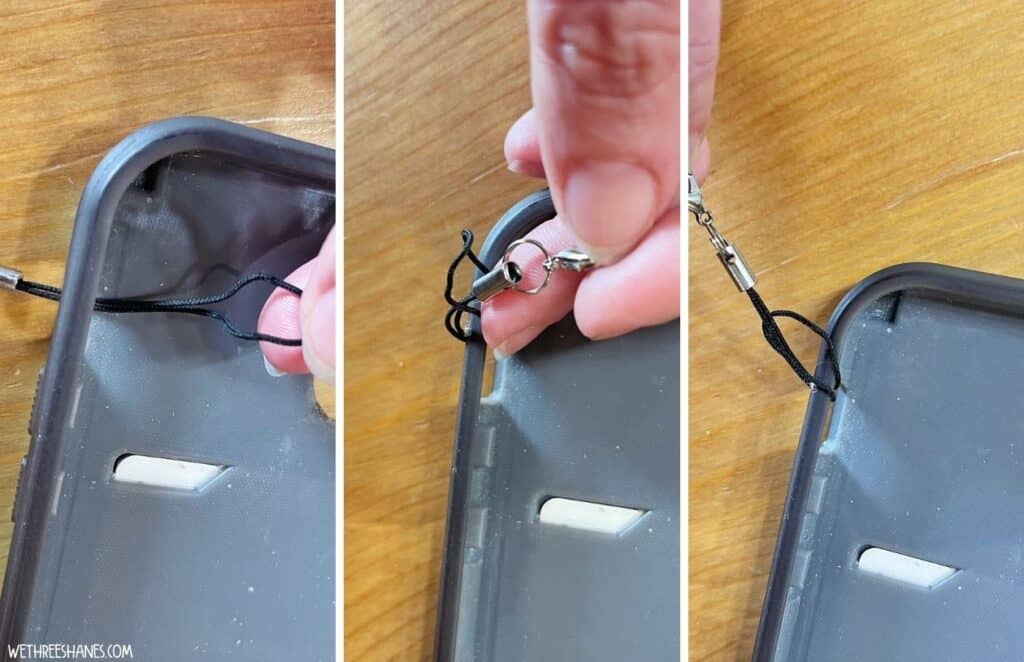 If you do not have a lobster claw cord, and your charm has a knot at the end, the good news is that that you can tuck the knot into the inside of the case and you won't see it.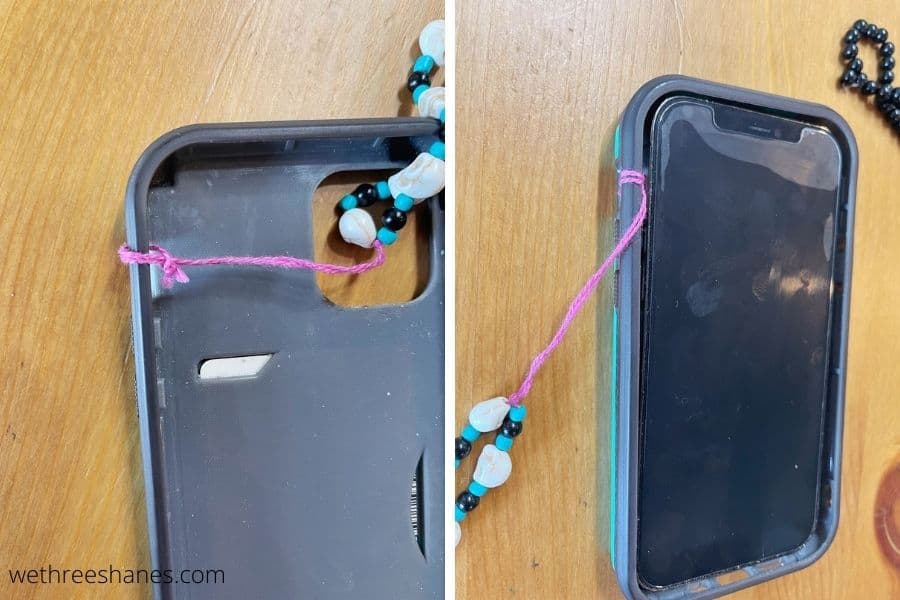 So What Do You think?
Will you be making a phone charm strap for your phone? This is a great mom and daughter craft and it's super helpful. Just think of all those cracked phone screens that can be saved by these.
I think I'll be making lots more of these beaded phone straps to give to family and friends as gifts. Christmas is coming up (Sort of. I mean we all know it will be here before we know it.) and these would make great stocking stuffers too.
These could also make a fun side hustle for tweens and teens who like to craft and want to make some extra money.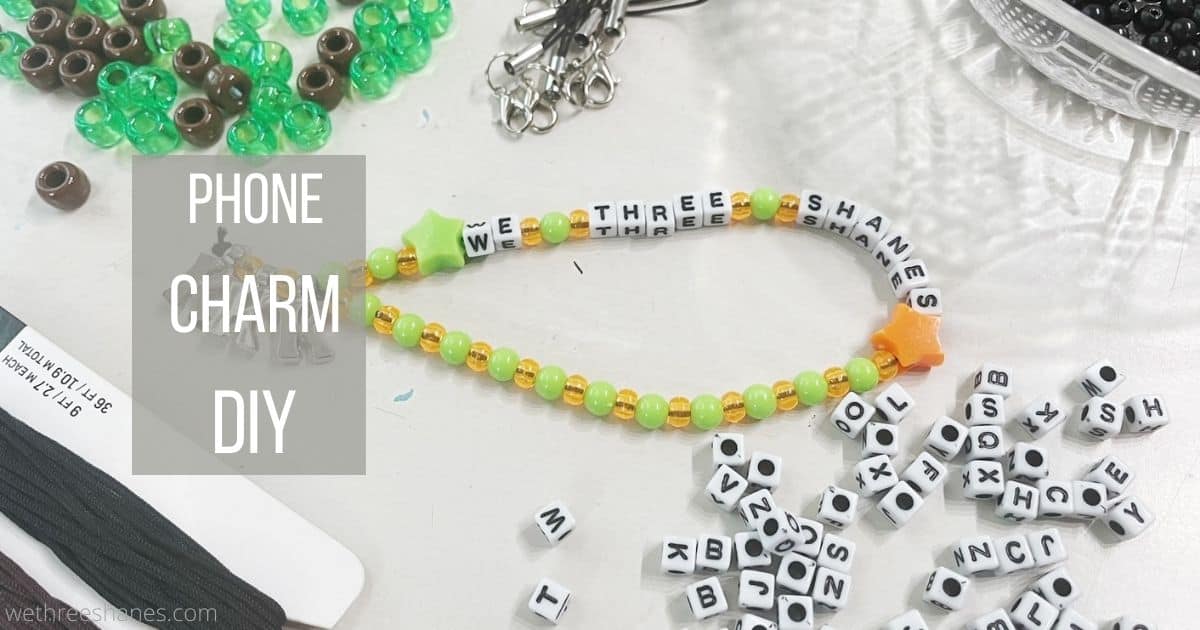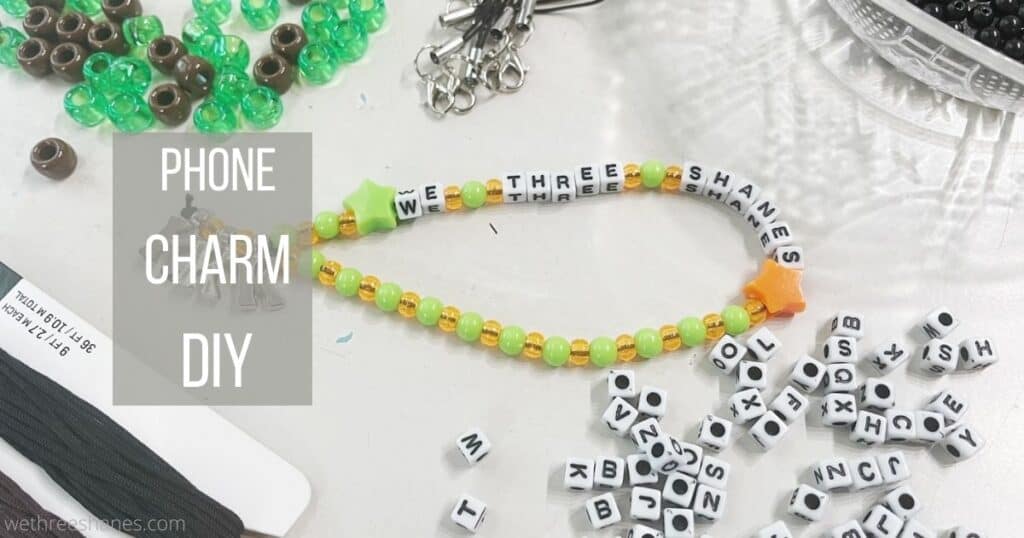 I'd love to see your creations so feel free to tag us in photos if you put them up on social media.
---
You Might Also Like:
---