True Love, Natural Skin Care that Actually Works!
What if you could treat your skin issues with natural, non-toxic ingredients, and it actually worked? True Love Skin Care does just that. Check out my review to see why I can't live without True Love Products!
(THIS POST PROBABLY CONTAINS AFFILIATE LINKS. OUR FULL DISCLOSURE POLICY IS LONG & BORING BUT, YOU CAN FIND IT HERE.)
Can You Get Good Skin Care Without the Toxic Ingredients?
This is a question that has perplexed a lot of us. Can we get good results with skin care that has healthy natural ingredients, instead of toxic chemicals? And to be honest, after lots of searching, I really wasn't sure that existed. I had been disappointed by lots of brands. Until True Love Skin Care.
Now, I have done other reviews of products on this blog, and I always started the title them, "A Non-sellers Guide". I can not do that with True Love Skin Care. Even though I have used and greatly enjoyed many direct sales products, I have never had the desire to be someone in sales.
There is a passion in my soul for green living and natural products. I decided I had to be a part of this company. This was not because I was suddenly into sales. I just had such a desire to share with the world that there are natural products that not only work, but that are safe!
This post will explore True Love's humble beginnings, why we believe you should know who they are, and why these products have now taken over my daily skin care routines.
---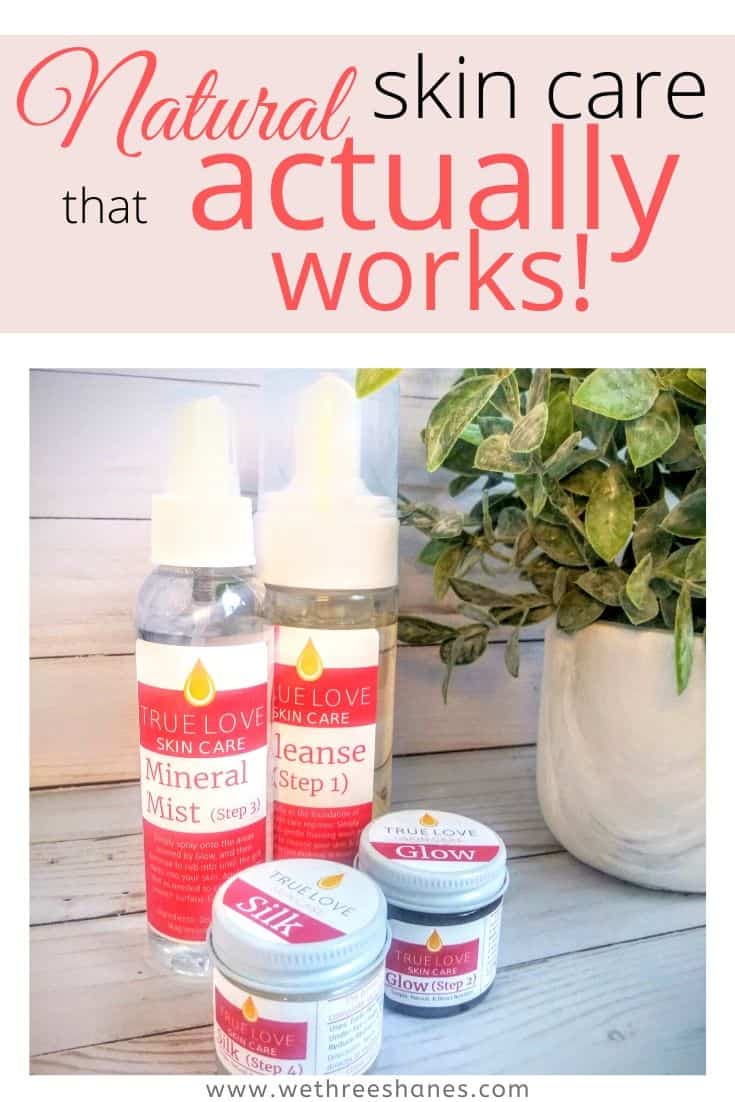 My Personal Testimony About True Love Products
Here's a little backstory first. I have had acne problems since I was 14 years old, that required the use of some heavy medications. That didn't go away for me as an adult, and has caused problems for me like skin that often peeled.
I went to a True Love party that my sister-in-law was having. I had never heard of True Love Skin Care and went just to support her. Two things happened that sold me on True Love that very night.
1. I had a foot soak that immediately stopped the pain I was having from some pretty deep heel cracks.
2. I had a facial that made my skin softer than it had been since I was a kid, without making my skin peel or be irritated.
That very night I bought the pack I had used on my face (the Sun Kissed Pack), and the soak and lotion (Mineral Soak and Professional Grade) that were used on my feet. I kept using them, and realized, they didn't just work at the party. Instead, my skin kept getting better and better with continued use.
---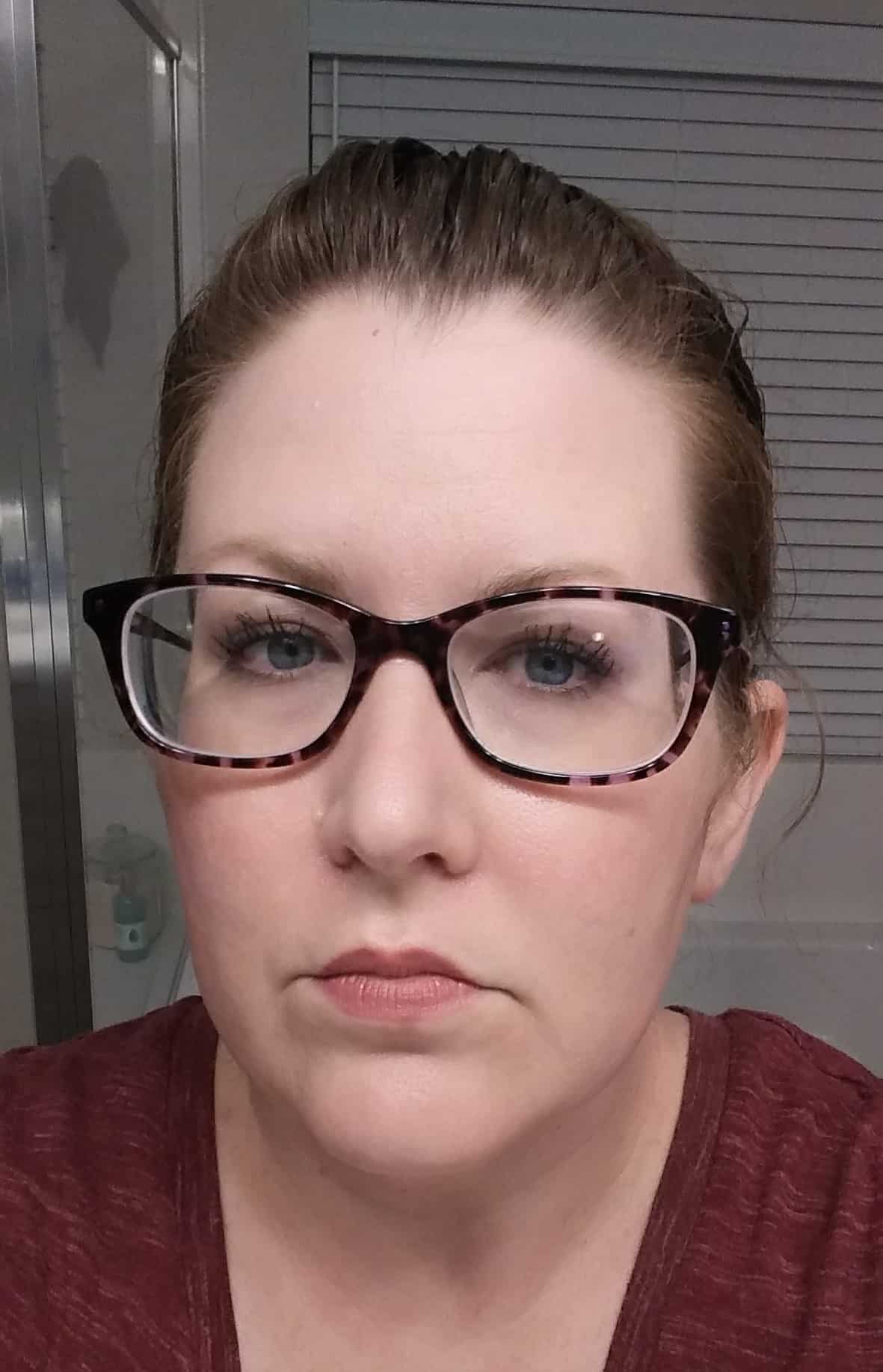 Soon, I was able to go off almost all my acne medications. I was using a whole acne system twice a day. Now with continued use of the Sun Kissed Pack, I only use one acne product, (that's awesome and so affordable that I can get right off Amazon). But my skin is so much better now, I only have to use it once a day to keep things in check. And my skin looks better now in my 40's, then it did through all of my 30's.
And as you can see from the picture below of my daily routine basket, I am continuing to add more and more of the True Love line to my daily routine. I just love it. My husband and son use many of the products as well.
Now that I know better about the things hiding in regular skin care, I can't imagine us ever going back to products with harmful ingredients like: alcohol, sulfates, or parabens. Our skin is happier and much better behaved without them.
---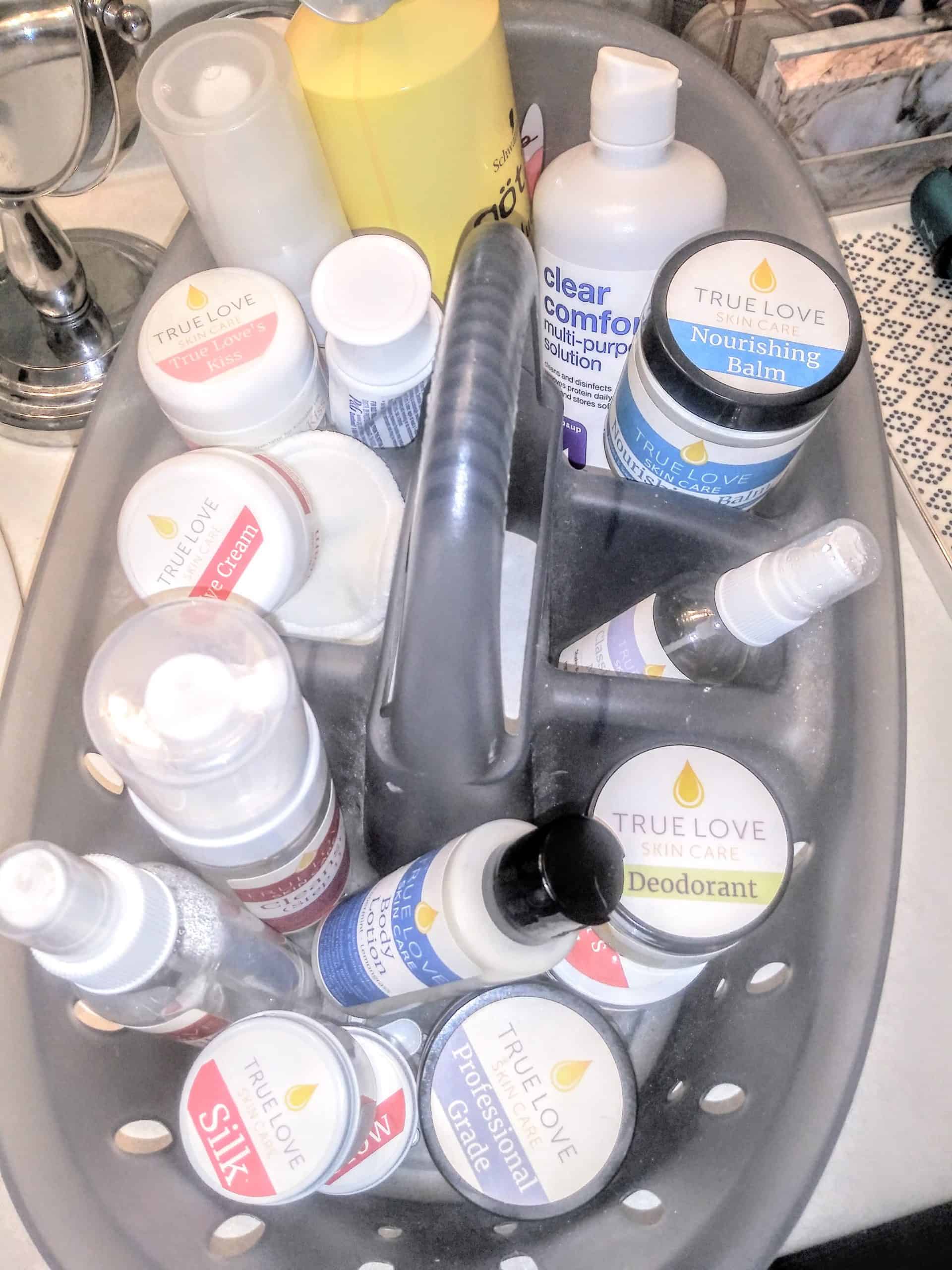 ---
Products That Really Work
I'm not the only one in my family that has had good results from True Love. My niece had a wart on her hand that really embarrassed her, and a planter wart on her foot that was very painful. Her mom, Lauren, was going to take her to a dermatologist to try and have them freeze it off, and Bradlie was scared it would hurt.
I had just started with True Love and wanted to put it to the test on someone besides myself. Bradlie's warts would be a perfect tester so I told my sister-in-law about Wart Paste from True Love.
Lauren was of course skeptical at first, but willing to give it a try. Bradlie's warts were deep and stubborn so they took the full 6 weeks, but now they are gone! And I have one happy niece.
---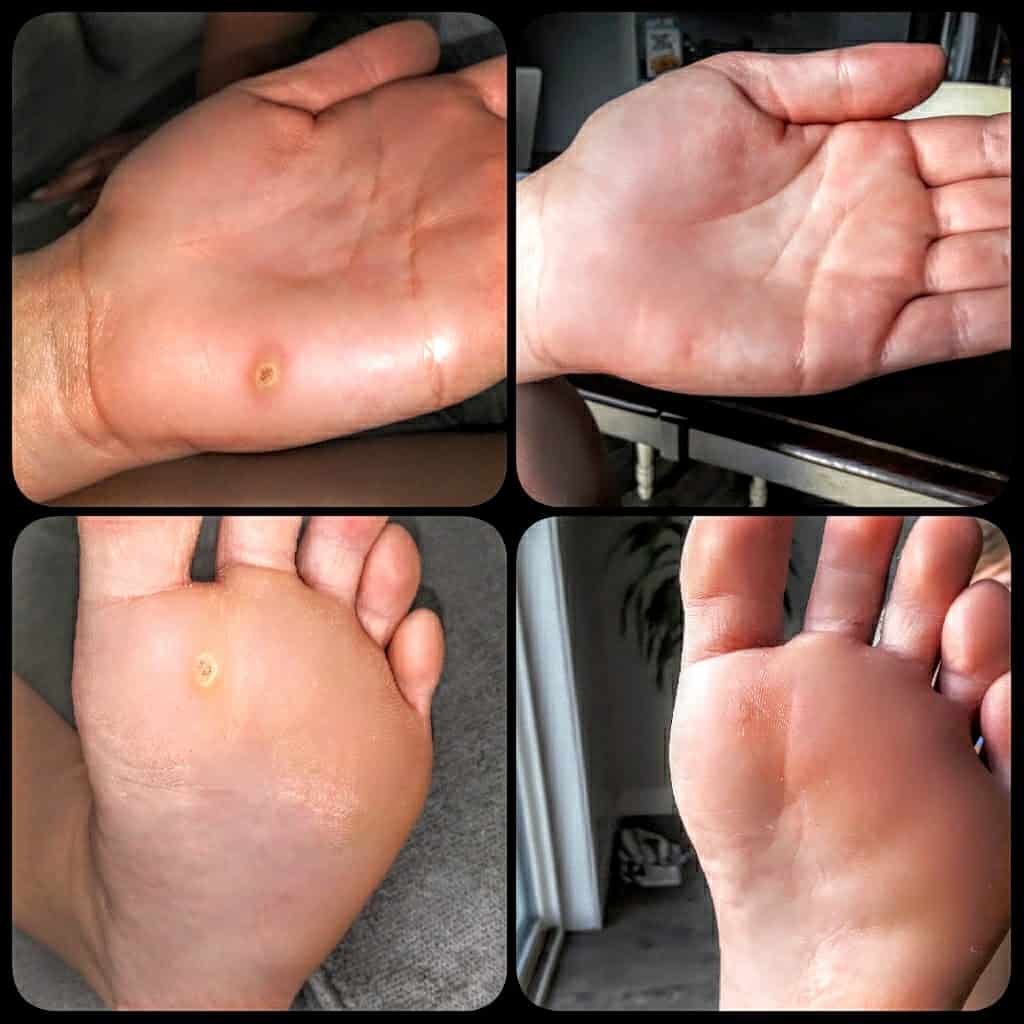 ---
Even More Success With True Love
After the success with the warts, Lauren has tried other products as well. On Sunday when we were there for the Super Bowl and Bradlie's birthday, Lauren was telling me how much the Nourishing Balm had saved her hands this winter and how she was never using lotions filled with alcohol again.
She has even had success using the balms on her son's eczema and True Love's Kiss (a lip treatment) is a constant staple in her car. I am so happy they now have natural alternatives to chemical filled products that are helping them every day.
---
Why I Love True Love Products!
True Love has the cleanest ingredients list I have ever seen. 
The ingredients are sourced as locally as possible. I happen to know the amazing honey used in the products, comes from right here in Utah near the True Love headquarters.
They introduced the idea of Skintrition. This is what True Love is really all about. They are not curing skin problems with quick chemicals or fixes. The products feed the skin and body what they need, so it can then take care of itself.
True Love is a company that takes the ick out of direct sales. No minimums or pre-bought stock piles necessary to sale and they pay well! 
The products work! 
60 day money back guarantee.
True Love creators are awesome so I want tell you lots more about them and the company.
---
Meet Jennifer and Chris, and Hear Their Story
Jennifer and Chris are the fun, adorable couple who started True Love Skin Care. They never meant to start their own company. In fact, True Love started with just a wife's mission to save her husband.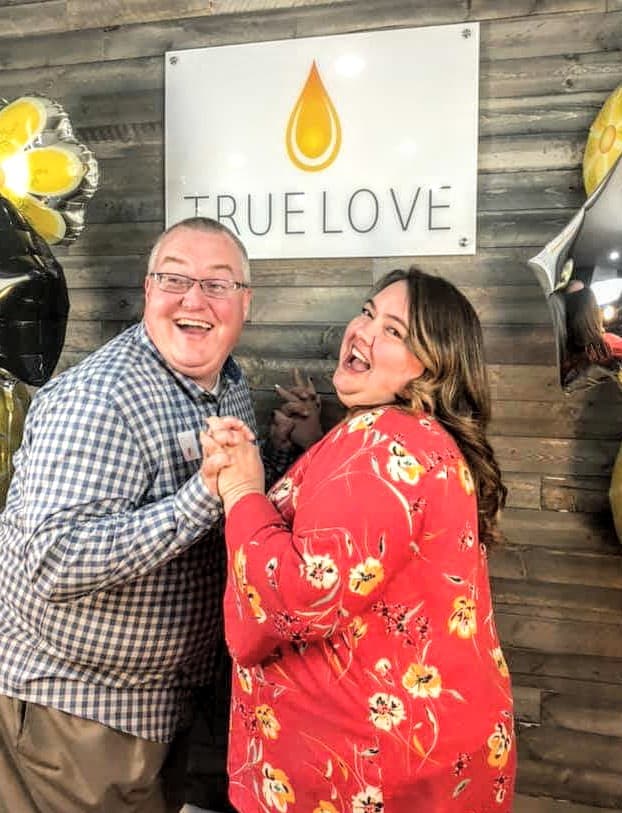 Chris suffered from very crippling pain caused by planter warts on his feet. He sought care from lots of doctors. He tried plenty of, sometimes painful, treatments, and spent thousands of dollars trying to get rid of his problematic planter warts.
Instead of going away, they continued to multiply until he had 27! Then doctors told them that they had exhausted all of their methods. There was nothing more they could do for Chris. It got to the point where walking was becoming too painful. Chris was feeling hopeless, and starting to suffer from depression.
Jennifer too felt hopeless as she watched her husband suffer for 2 years. She felt like she just had to do something. Jennifer started to research on her own, and tried many different experiments. Eventually she made a mixture of essential oils, minerals, and plant extracts that became Wart Paste.
After two years of suffering, this Wart Paste that Jennifer had made got rid of her husbands planter warts in just two weeks!
After that success, Jennifer shared her Wart Paste with friends and family and saw them have success with it also. She soon realized she needed to share Wart Paste with the world. This was the start of what would become eventually become True Love Skin Care.
---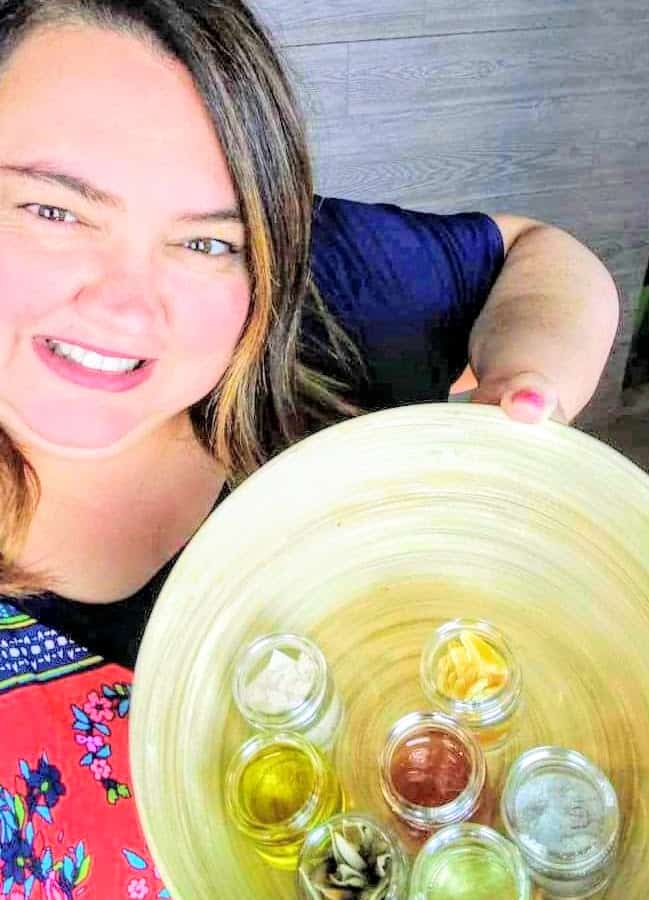 More Than Just "The Wart Queen"
Jennifer, Chris, and Jennifer's sister Kat decided to start selling Wart Paste, and they hoped they could sell a few jars a day. As word spread, they started to sell more than their original goal.
Jennifer was also realizing that maybe there were other skin conditions that could be helped by feeding the skin with natural ingredients.
She kept experimenting and researching, and more and more products came to be. Soon they recognized that this could become a whole skin care line. They didn't think people would want to put product on their face by a company called Wart Paste so it was time to find a name.
Jennifer kept trying to come up with new ideas that sounded right, but it would be Chris who would come up with the name True Love. He said it was Jennifer and her true love for him that cured his wart problem and finally brought him back to life.
---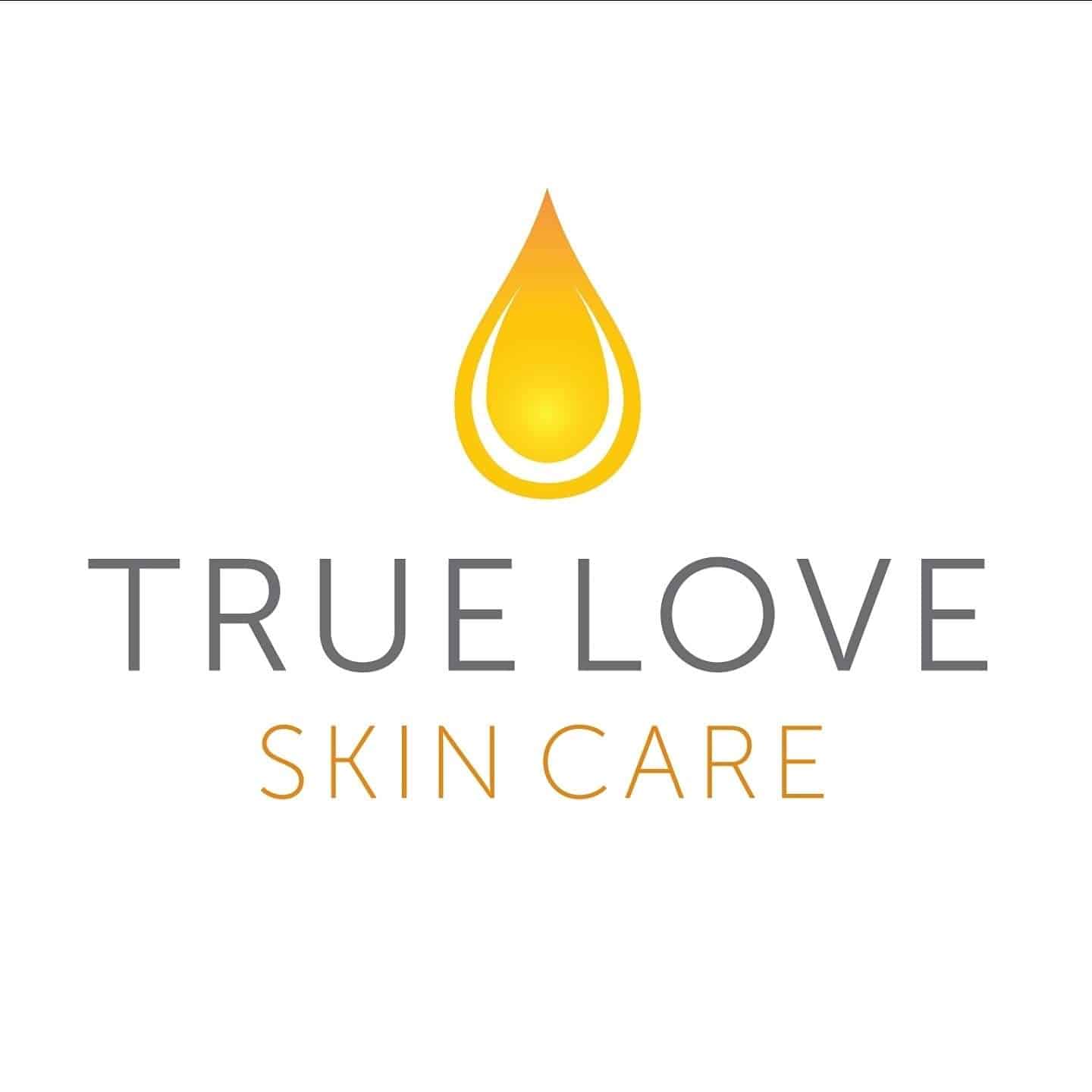 ---
True Love, A Growing Company with No Ick
Wart Paste was just the beginning. Soon the line expanded, and Jennifer and Kat started taking products to events and farmer's markets. They started to get such positive feedback, they wanted to expand even more.
Eventually, they all decided to become a direct sales company. But Jennifer insisted that if they were going to become a direct sales company, that they do it without the "ick" as she calls it.
When you join True Love, you are not required to have minimums. You do not have to stockpile large amounts of product. You don't even have to be the one to figure out shipping. Your customers order online, and then product is sent directly from True Loves headquarters.
They also pay either a generous commission in cash or you can get twice that amount in product. It's pretty great! Knowing this makes me feel good supporting their company. The women (and even a few men now) that sell for the company are not being forced to go broke to try to get their business off the ground.
---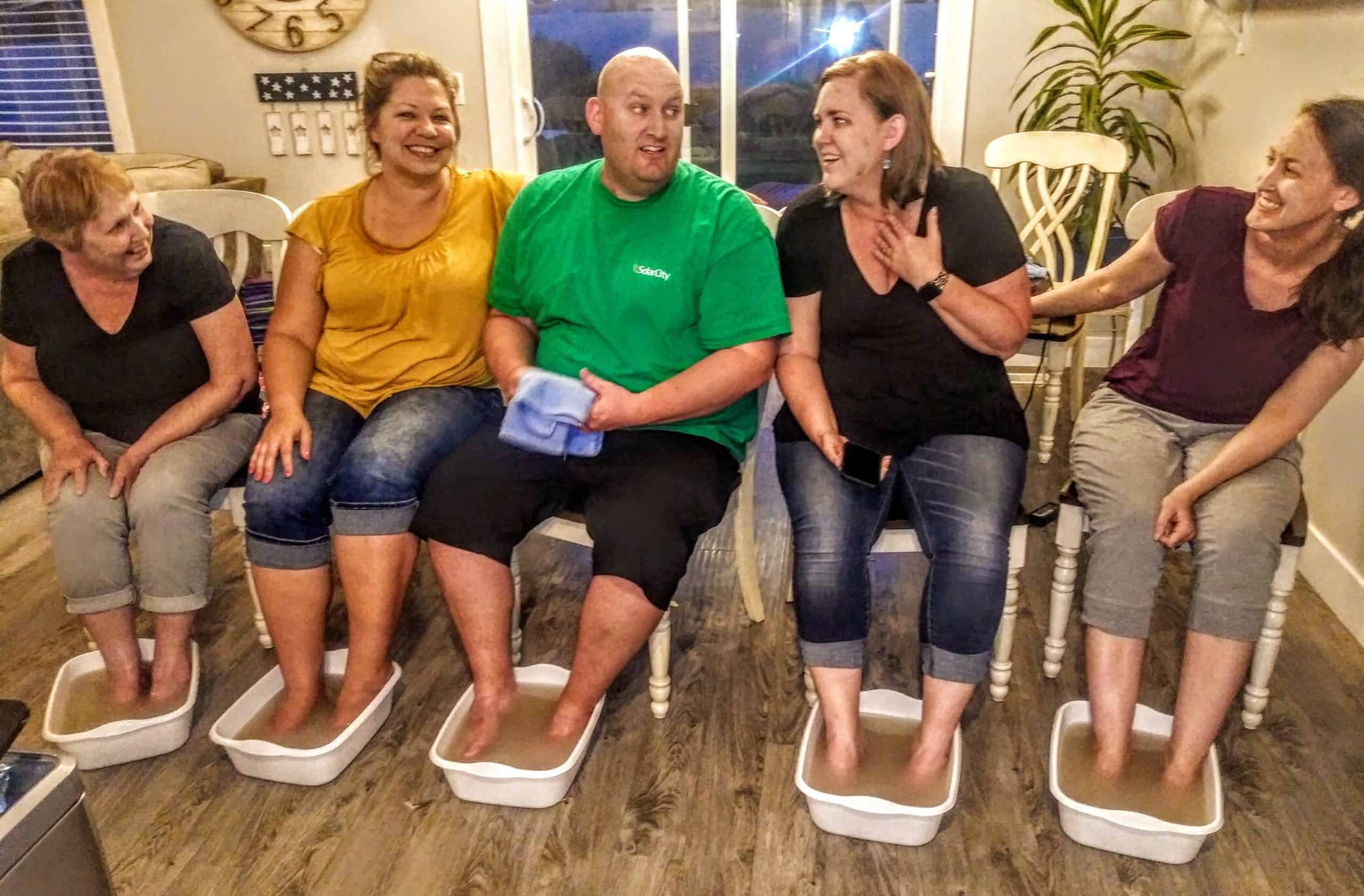 ---
Parties and Skintrition
True Love's direct sales members are called Mavens. Mavens can get the word out about True Love by telling those they know, but that limit's their reach. So True Love introduced, The Pamper Party.
Mavens get friends or family to host a pamper party. The guest at the party get pampered with facials and foot soaks for free. This is how they are introduced to the products and see for themselves how great they make their skin feel. They then in turn can schedule their own parties and the Maven can then reach more people. This model is great because it spreads the message of True Love with love. Guest get loved on, and are taught the importance of self care.
As I stated before, I am such a fan, I became a Maven. I just had too with my love of all things safe and natural. I felt like this isn't something I could keep to myself, so I don't. And now I've shared it with all of you. If you would like more information about becoming a Maven, or you would like to order True Love, you can do so through my link.
www.trueloveskincare.com/kristinh
Again, I have never done direct sales before. And I don't sell this as a major source of income. We Three Shanes is our business, and I love it! I sell True Love because I believe it's amazing, and I think we should all have access to safe skin care.
---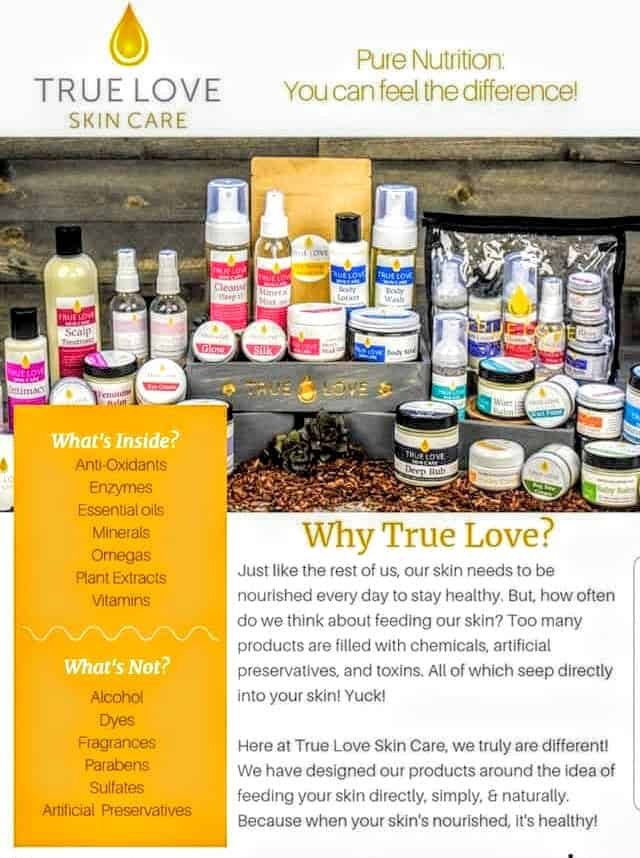 ---
A Growing Product Line
True Love now has a lot of products besides Wart Paste. Instead of just being satisfied with what she's accomplished, Jennifer continues to put the money she is earning back into the company by creating more natural products.
New products hit the line regularly. Just this last year she added quite a few, including a much anticipated natural deodorant. All of these products can be ordered individually or in groups for savings. The groups are called packs.
You can save even more if you go on auto-ship. If you do this option, you receive a pack of your choosing every month at a discounted price (you can cancel anytime after you have been on for at least 3 months).
They are so confident in their products they even go beyond the standard 30 day money back guarantee and expanded it to 60 days. They know it takes time for the skin to learn how to heal itself, so they want you to have the time to truly use the product and give it time to work.
---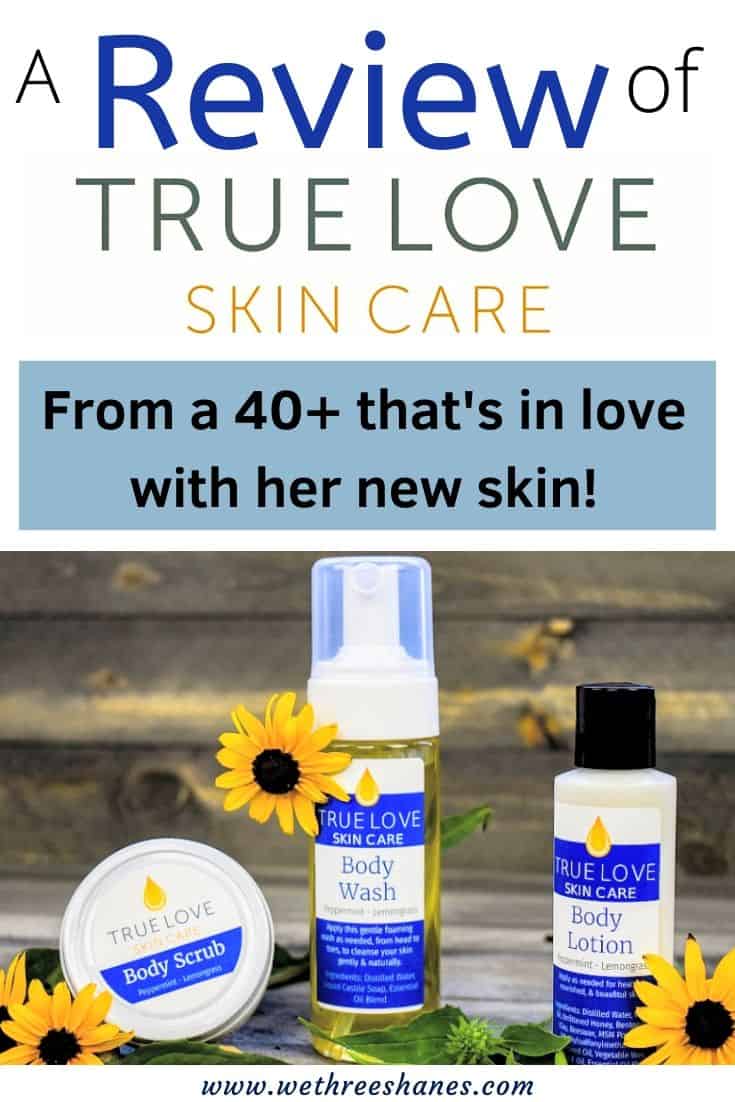 ---
Do you want to get more chemicals and harsh ingredients out of your skin care? Have you tried a natural skin care line that just didn't cut it before? Have you given True Love Skin Care a try yet? Let us know in the comments.
---
You Might Also Like:
---