Maskcara Beauty (Now Seint), An Honest Review from a Non-Seller
Maskcara Beauty (Now Seint) cosmetics promises a toxin free product, that simplifies makeup and brings out your natural beauty. Here's my honest review as a non-seller.
This post contains affiliate links. You won't pay any extra for making a purchase through these links but we earn a commission for purchases made through links. This helps keep the blog running which we really appreciate! You can read more about it in our full disclosure.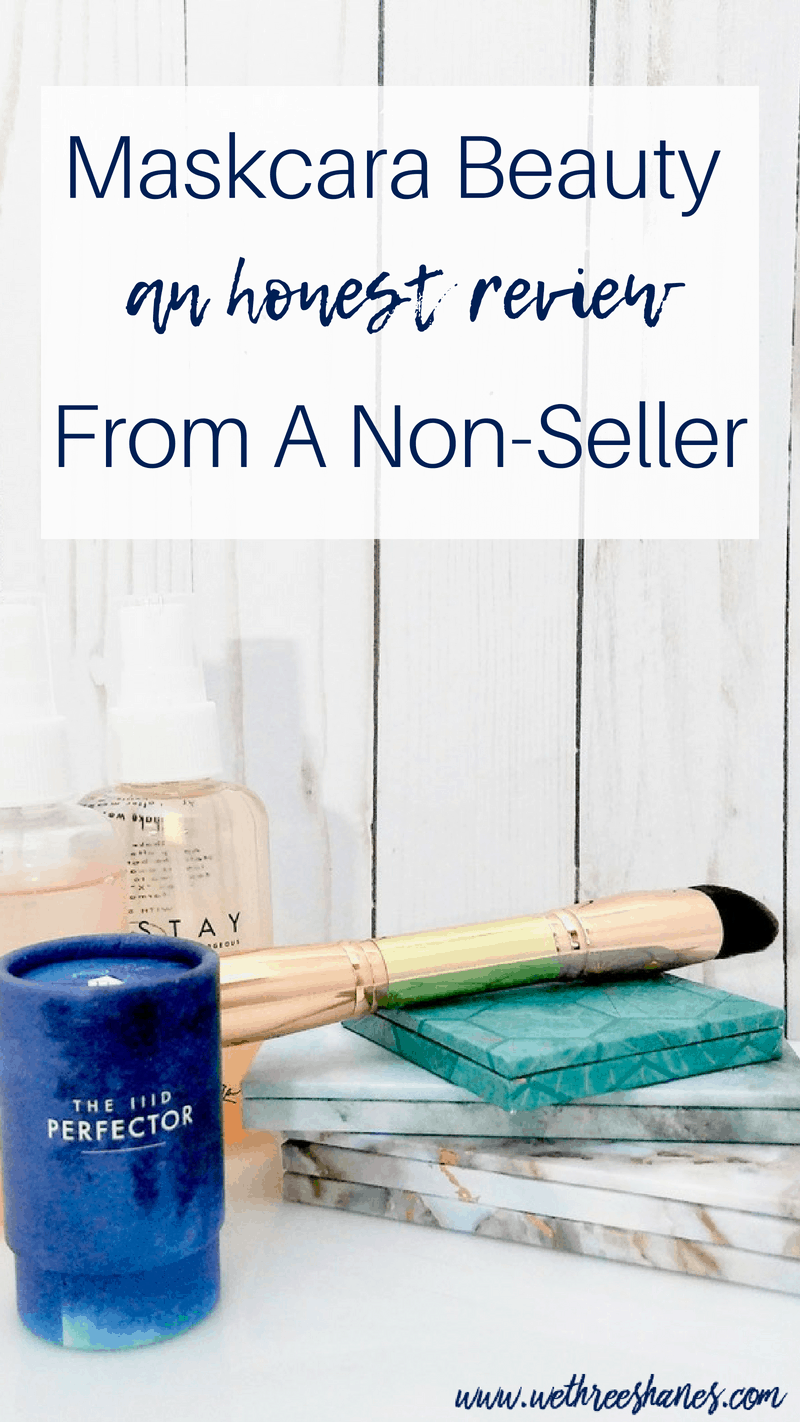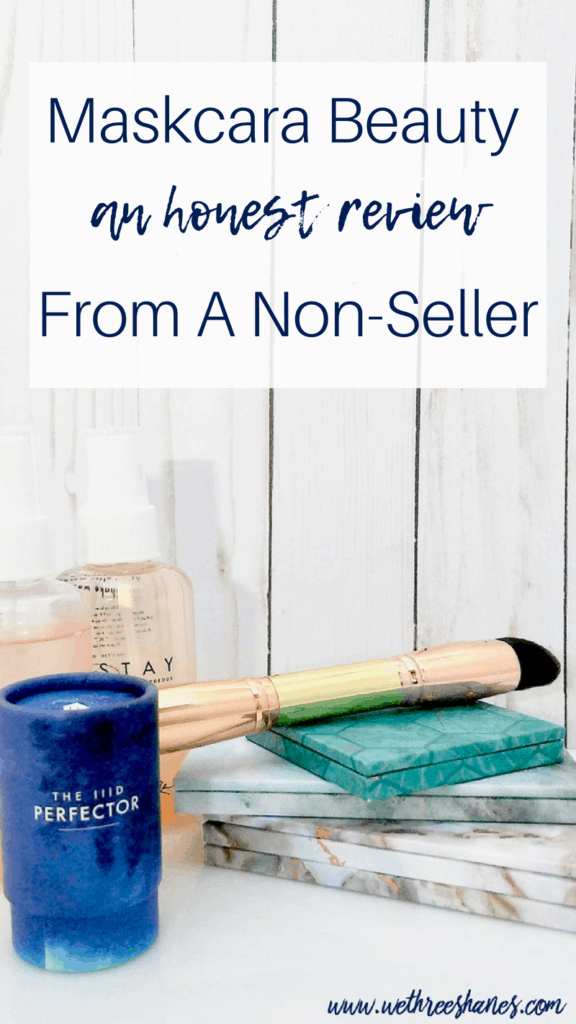 *Updated in 2022
Maskcara is Now Called Seint
Maskcara has recently rebranded and have changed their name to Seint. There are a small number of other changes but the makeup itself hasn't changed. Seint is giving some products an updated look and swapping and simplifying names to some of them but the products themselves are the same.
Because the products themselves haven't changed, everything in this article is still relevant but we will be writing a new post soon about the name change to Seint and any new info you might need to know. We will do that as soon as we can and will then link the article to this one so you can read it. The post is now live and you can read about the reason behind the name change and the other changes in more detail HERE!
---
Maskcara Beauty, An Honest Review from a Non-Seller



I had been hearing about Maskcara Beauty makeup for awhile. It was created by beauty blogger Cara Brook who is from here in Utah, so it makes sense that word would spread here first.
I saw amazing makeover pictures popping up all over Facebook and Pinterest. I was intrigued but didn't want to pay high prices. (Seint's prices are comparable to department store makeup prices, I was just used to my drug store prices.)
When I turned 40, I finally decided to give Maskcara Beauty a try. My skin was becoming dryer (which I mentioned HERE), and Seint is mainly cream makeup, so I hoped it would give me a more youthful glow without drying me out.
Their beauty routine called the HAC (which stands for highlight and contour) is supposed to make my makeup look natural instead of cakey, and take less time to put on. A great promise, but would it work? Here is what I have learned since using the products and why the HAC is my new crack.
---
What Exactly is the Maskcara HAC?
The main parts of the HAC are your highlighter, contour, blush, and illuminator. With normal makeup you start with your foundation which gives your face an all over "flat look". Then you add concealer, blush, contour and highlighter to bring more coverage, color and depth.
You're adding layers upon layers of makeup, creating a heavy caked on look. When you HAC, you put on a highlighter, contour, and blush all at the same time…and not over each other. They go in their own spots, and then you blend.
Even though Seint makeup is great for all ages, it's fantastic for aging skin. Putting layers of make up on aging skin is not a good idea because the makeup will settle into wrinkles and fine lines. Because you don't layer Seint makeup in the same way you do with regular makeup, there is less of it to settle in those lines.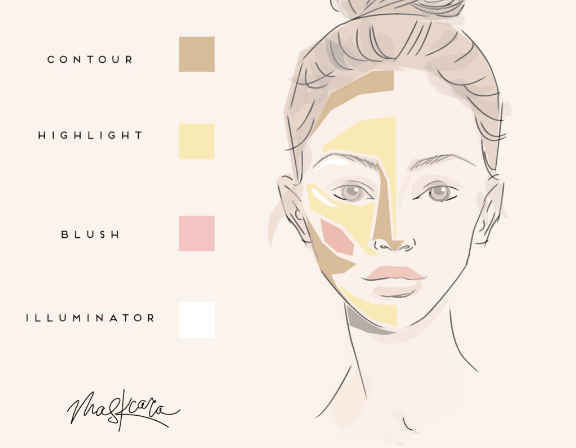 The first time you do the Seint HAC, you think there is no way this stuff is going to blend together and look okay, but then it totally does. And because you didn't put layer upon layer on, you avoid the caked on look. Your skin stays looking dewy instead of dry.
Check out the quick video Cara made that shows off the process HERE.
Here's how the HAC process looks on me. (I should have reviewed Katie's post on taking awesome selfies before I shot these.)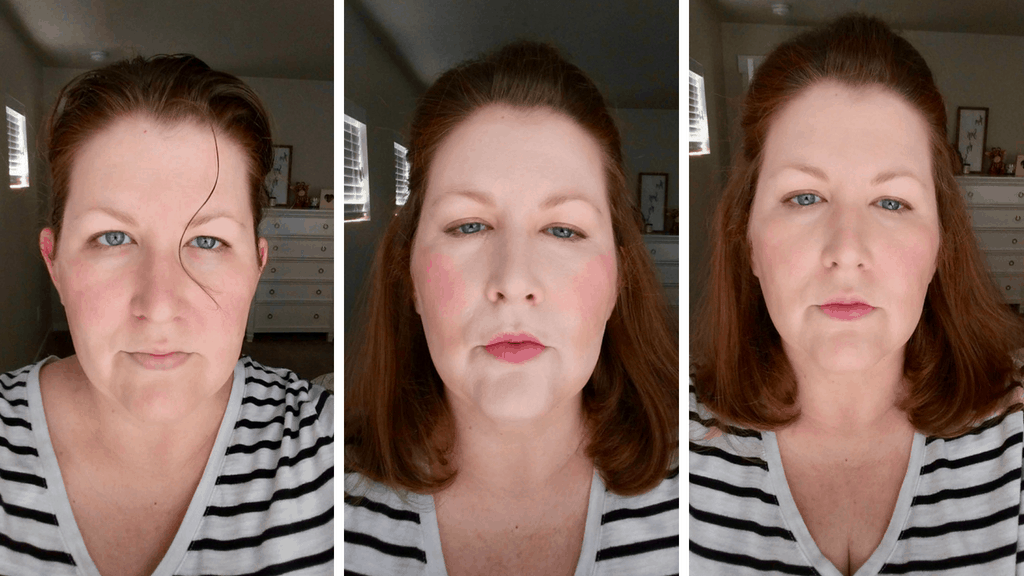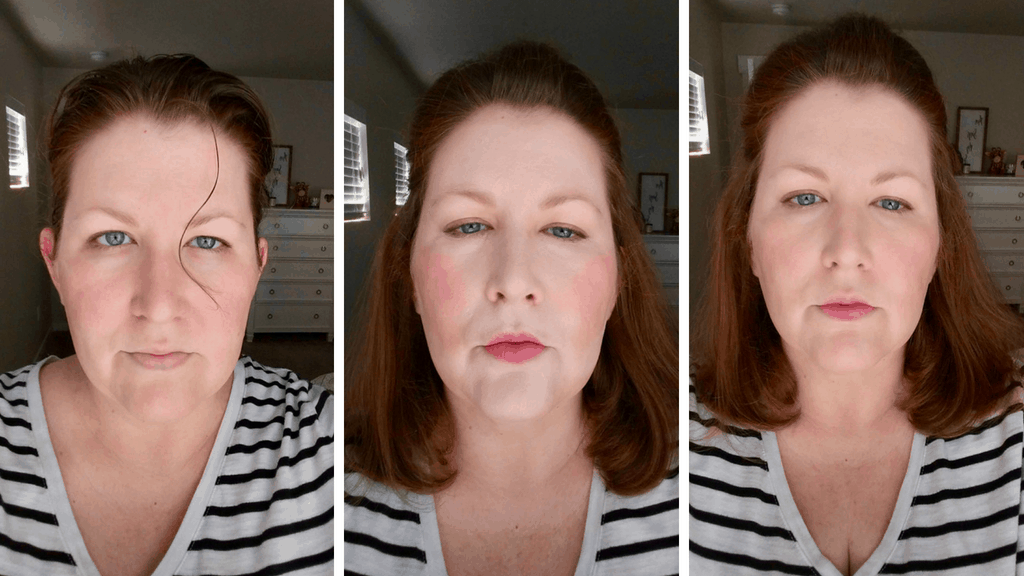 I start with a clean face (I never go out without makeup, so you know I love our readers if I'm willing to do a fresh-faced selfie). The next photo is mid HAC, before blending (funny looking, right?…but it ends so amazing). Last photo is the HAC all finished.
You can see how natural it looks but you also don't see any of my blotchy or red spots popping through. I'm a new fan for sure.
Here I am with my full face on so you can see the eyeshadow in action too.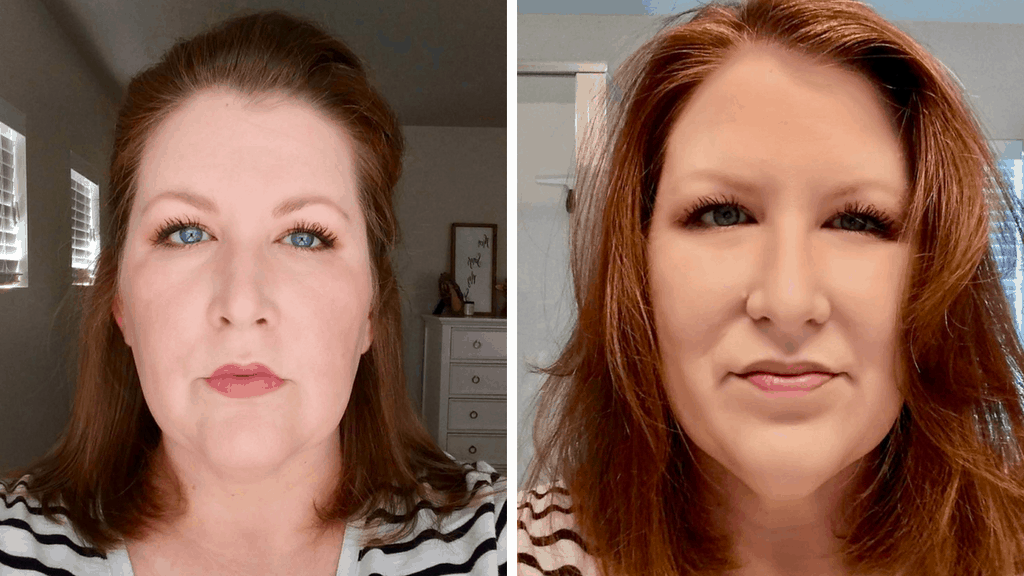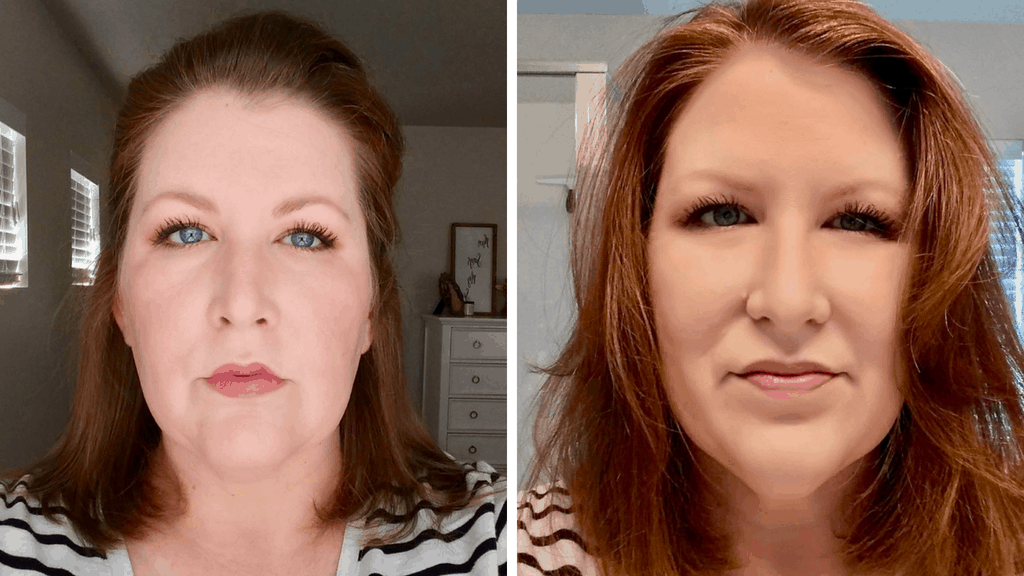 ---
Other Seint Products
Maskcara has other great products besides the HAC.
Their eyeshadows are lovely and super pigmented. They have a nice velvety feel, and like the rest of the brand, blend fantastically. I recently bought a darker contour color (Cola), that I use as a darker eyeliner.
The makeup comes in really cute tins. You open the tins and put them in these beautiful, convenient magnetic compacts. This makes it so you can configure your compacts in any way you want. Only buy the eyeshadow colors you want. No more being stuck with a whole pallet of colors you'll never use because you liked two colors.
It also means you only have to replace tins as they wear out. If you run out of something first you just reorder that one and replace it. You get the compacts free, with the purchase of a certain number of tins. You can sometimes find sales. I bought most of my eyeshadows when they were on sale for only $8 a piece.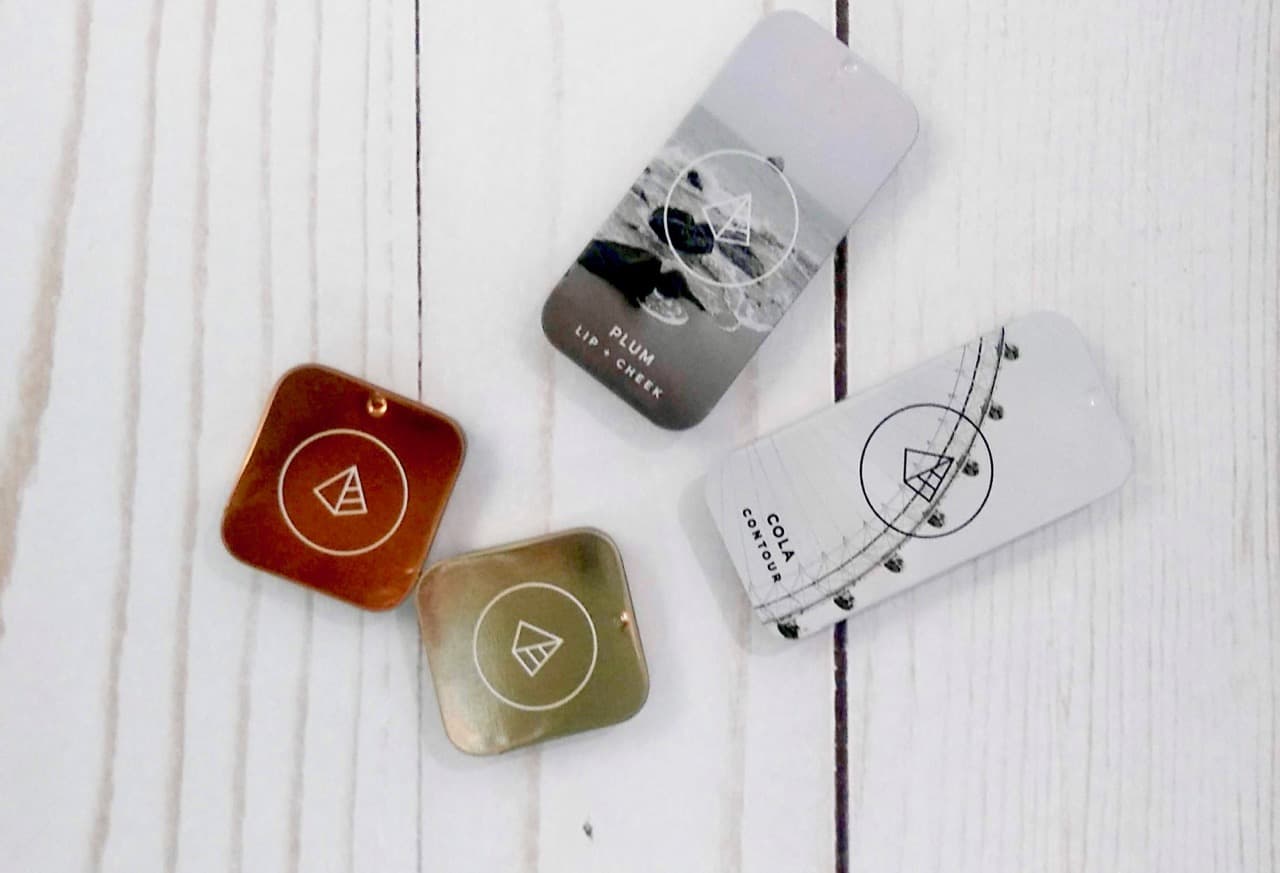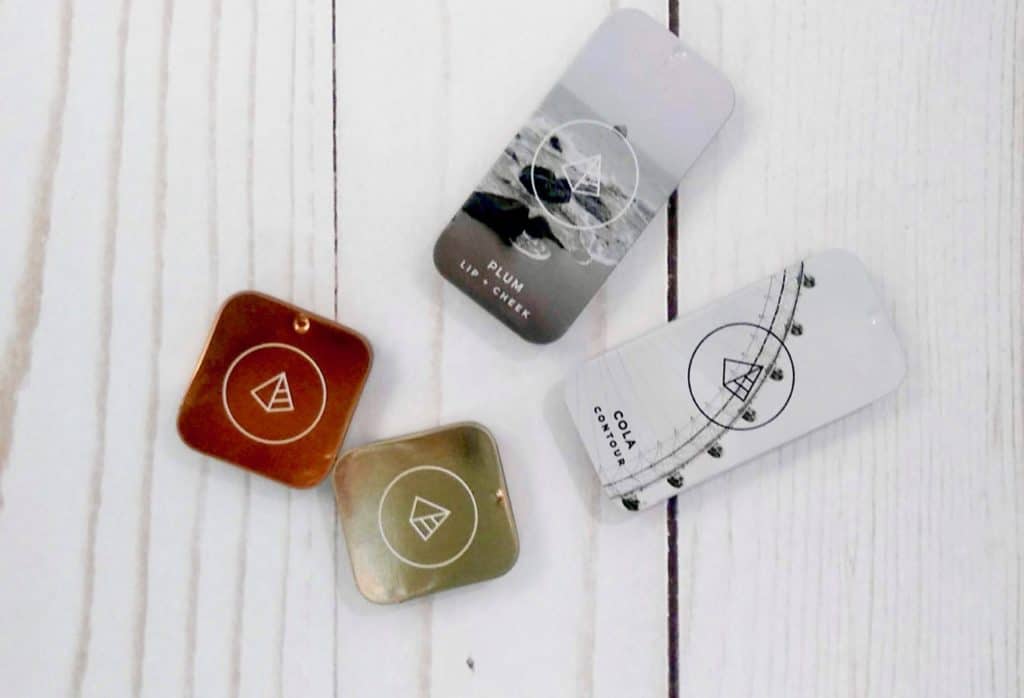 Stay Spray (it has a delish coconut smell), makeup brushes, and the Perfector beauty blender are a killer combo for helping you achieve a beautiful face. I like to use a little Stay Spray as a primer before I even put on my makeup. Then, instead of spraying it on my face after I'm finished with my look, I use it on my Perfector (which is a perfect shape and texture) instead of water to set everything.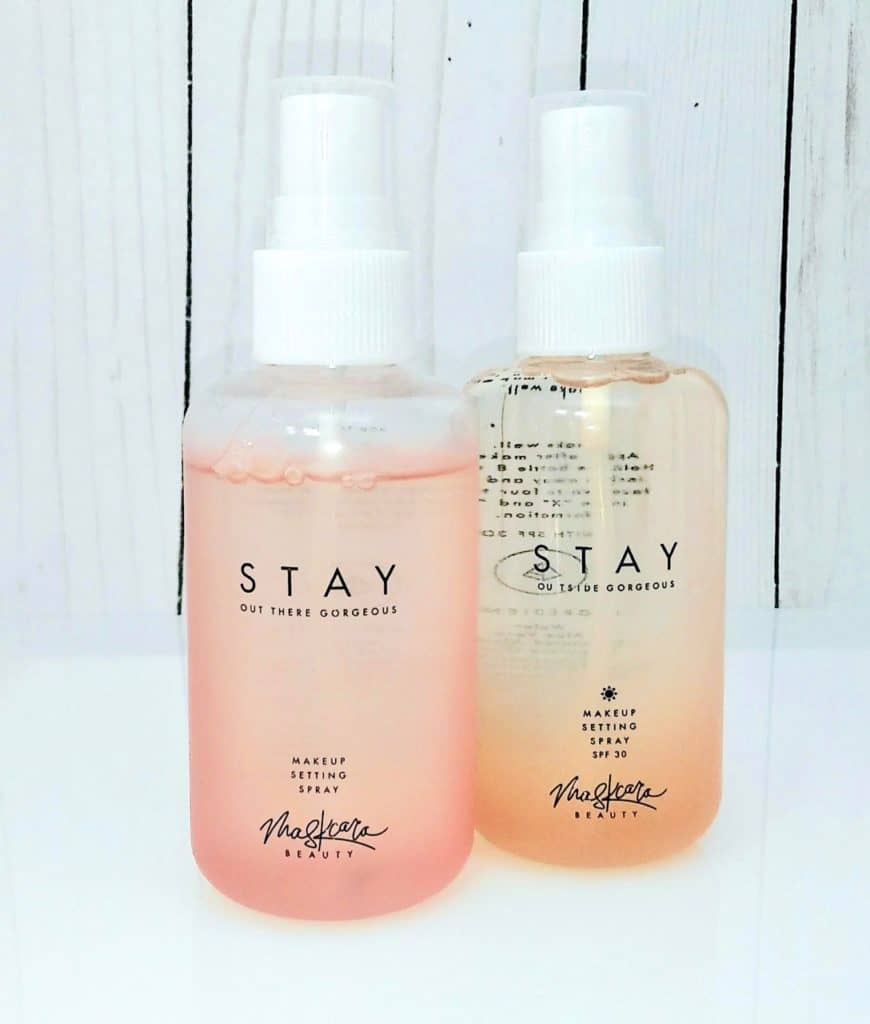 Next, the Maskcara brushes are solid. They are well built, made to withstand washing, and are double sided to add to their value. Plus, just like everything else in this line, they are really pretty.
The double sided brushes does mean they have to lay down in my makeup drawer instead of being stored standing in a cup. This doesn't bother me but it's something to think about.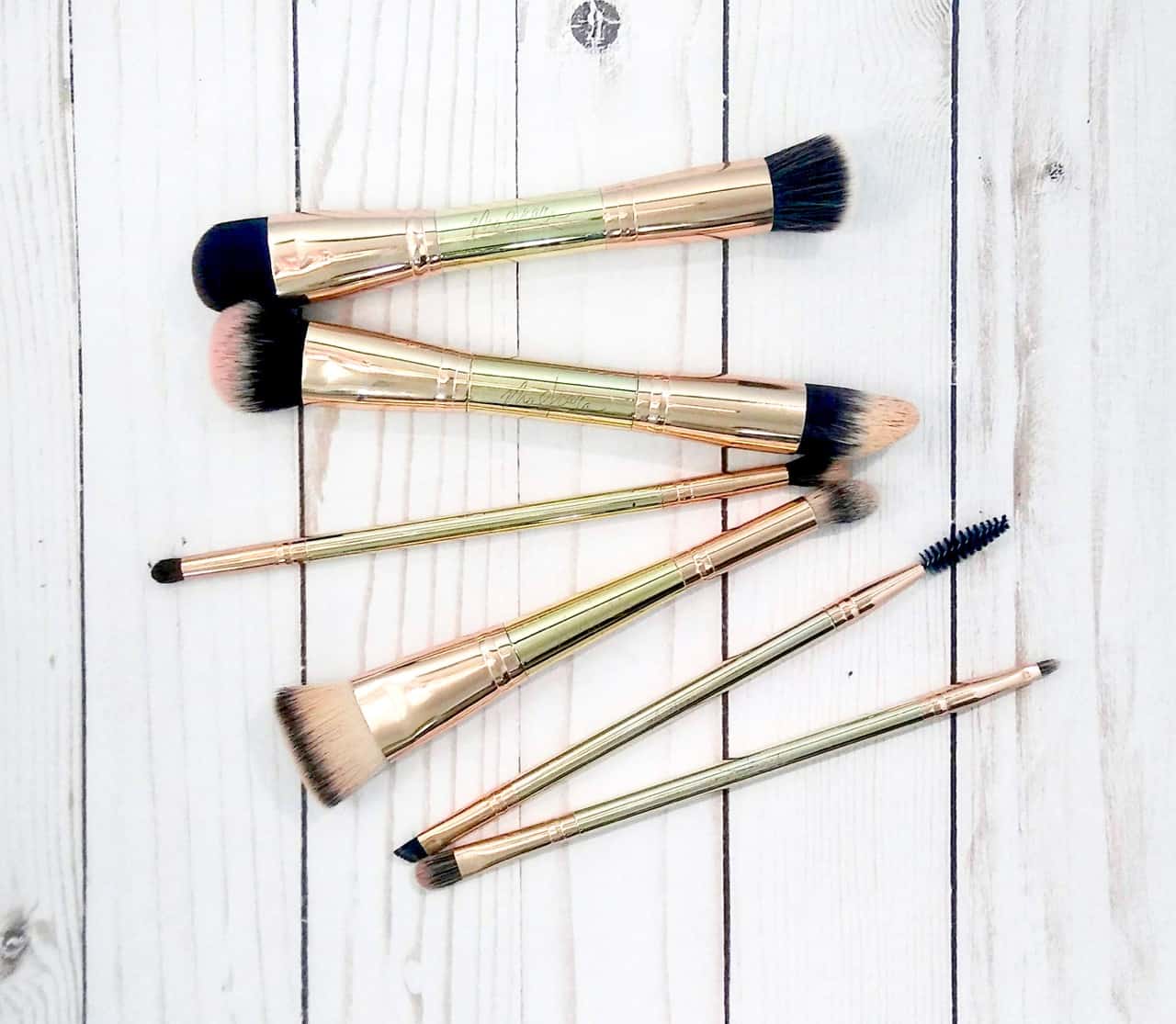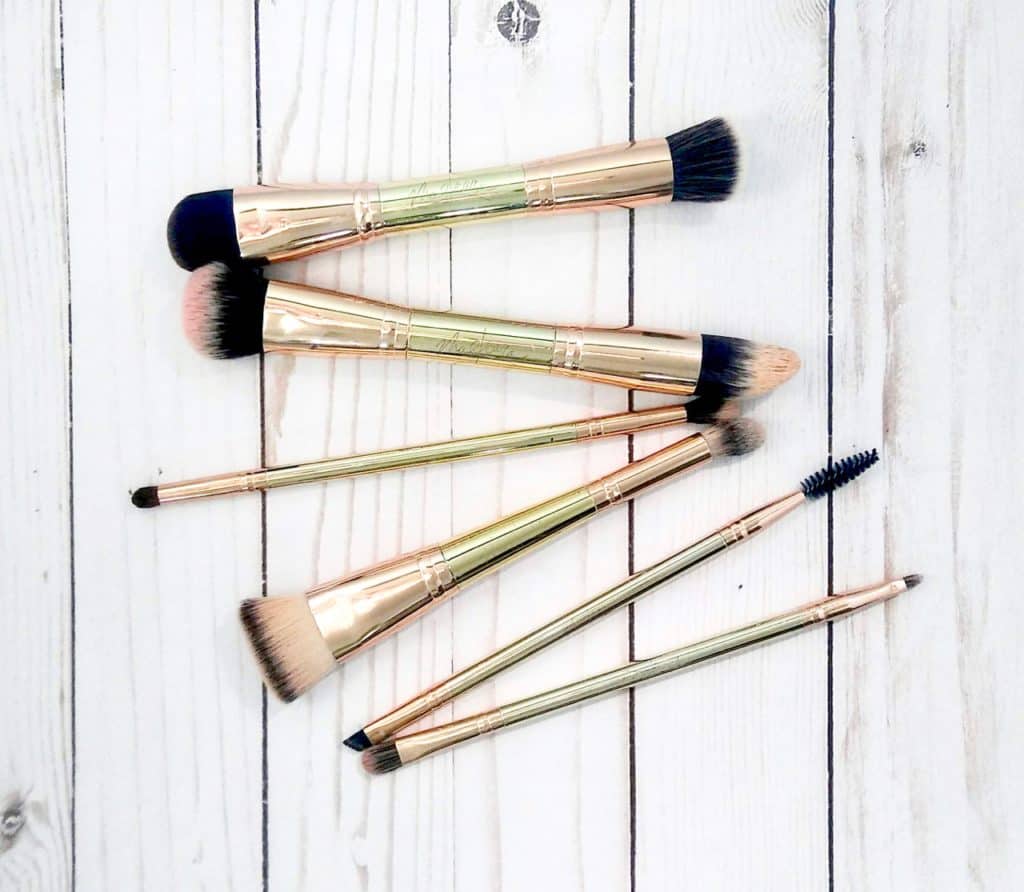 There is also a brush cleaner that I have yet to try, because I always just wash mine in gentle soap and warm water.
---
Things I Don't Like About Maskcara Beauty
There were only a few things I didn't love about Seint makeup, so I'll start with that shorter list.
Up front price can be high. When you first start with Maskcara you need to buy a lot of products up front, making the purchase price a bit high. I'm used to drug store prices so the prices are a lot in comparison.
If prices are a problem then you should check out our Billion Dollar Beauty review. They use a similar idea where you buy pieces separately so you only get and replace what you need to.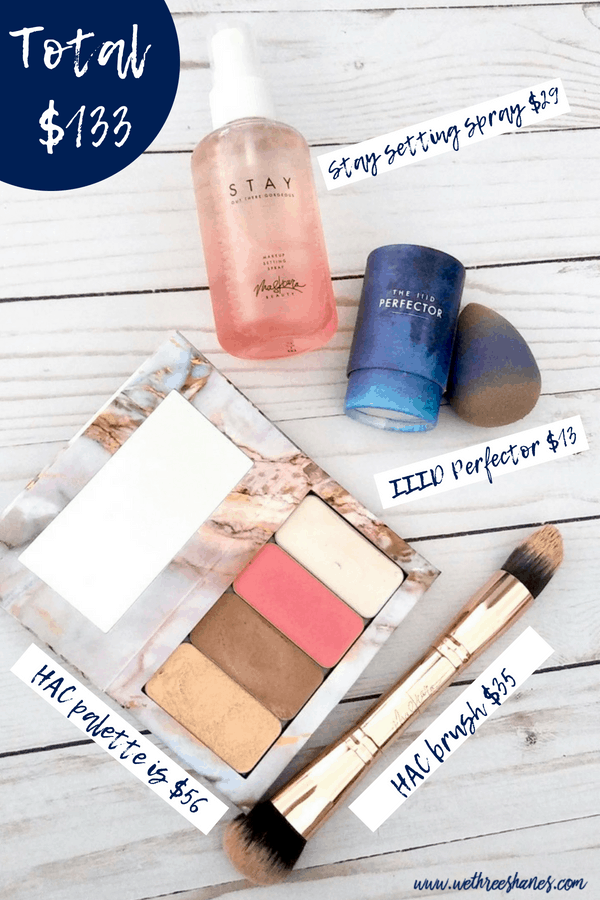 With Maskcara they say you can use your blush colors on both your cheeks and lips. I love the colors on my cheeks, but the lips for me were a no-go.
I am too used to my Rimmel Provocalips (which I would describe as a drug store version of Lipsense) and Rimmel lipliner that last all day. Putting a cream on my lips that would transfer off and have to be reapplied is not appealing to me.
I also kept my Maybelline eyebrow pencil in my makeup repertoire. Some people use the creams on their eyebrows, but I think a pencil is more natural looking, and is less likely to smear.
Being that these makeups are cream based, I also like to use my Airspun powder on hot days. You can get Maskcara Vanilla Dusting Powder to set the cream if you choose. It works just fine, but it's a little expensive to use on your whole face often. I would rather use it just to touch up my t-zone when I need it.
I also kept my regular mascara's (Lash Paradise and The Rocket) and lash curler in my bag since ironically Maskcara Beauty doesn't make mascara. (This is one of the reasons Maskcara changed it's name to Seint. People were always confused why a company named Maskcara doesn't sell mascara.)
Some products are now made in China. I was really happy to find a makeup brand that was made in the US but that has now changed. A lot of the products; including the eyeshadows and powders, are now made in China which can put a lot of people off.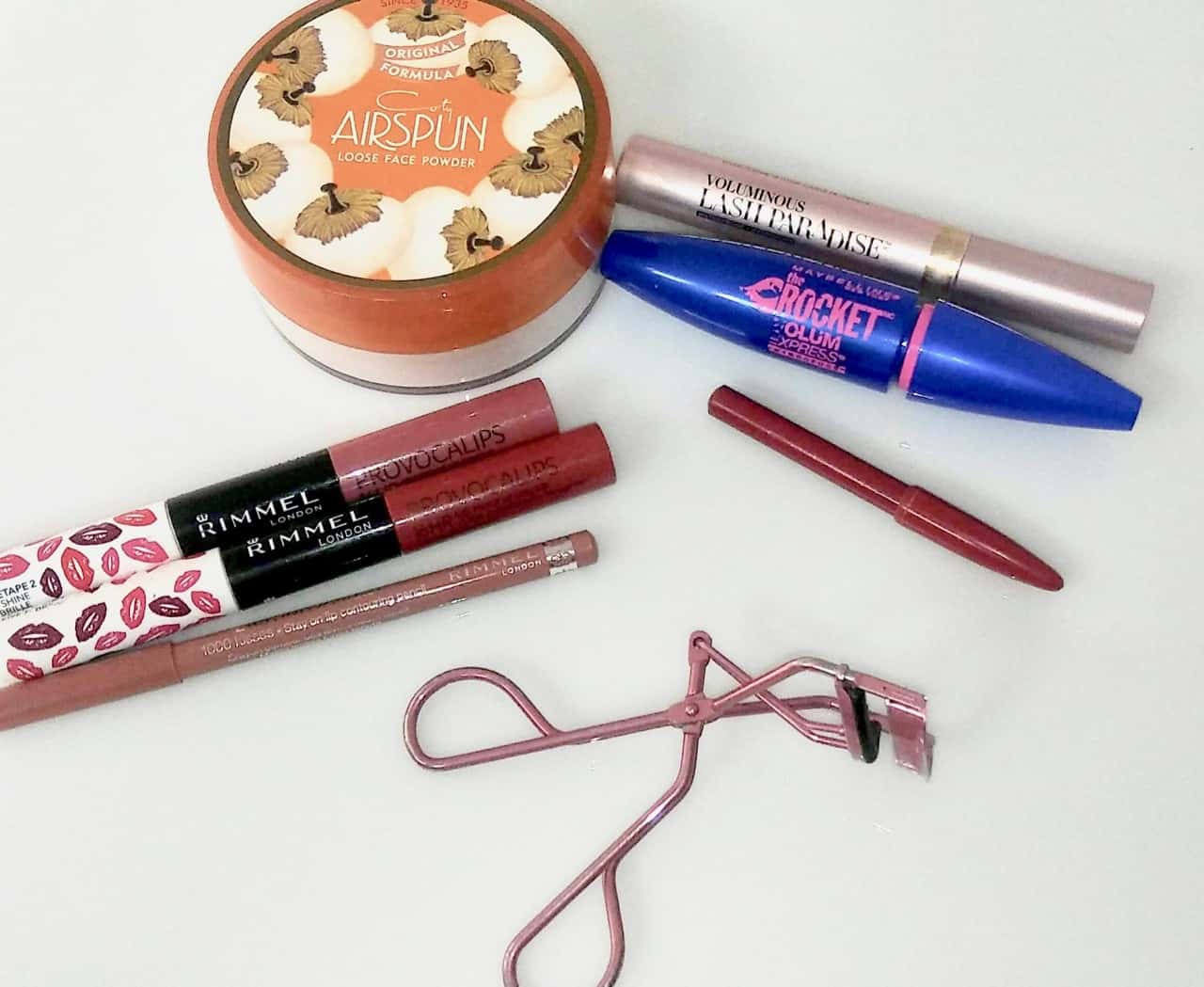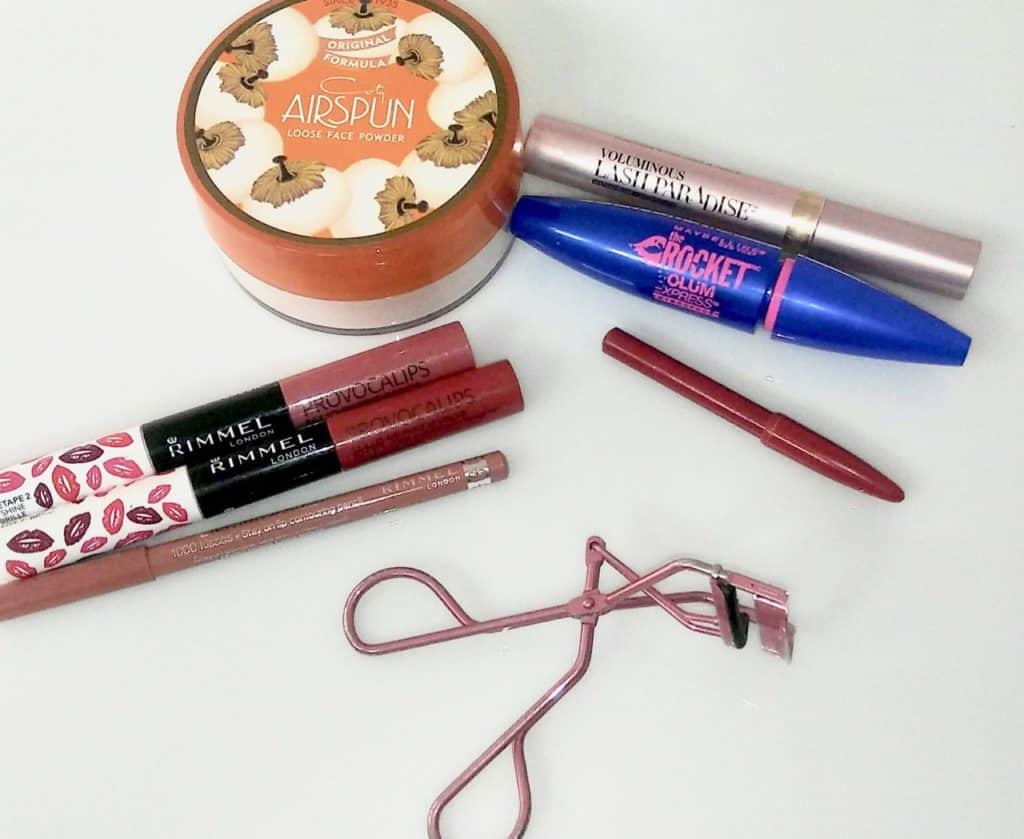 It would be nice to make Maskcara a one stop shop when it comes to makeup but that's not the case for me. Some products they just don't sell and other's aren't for me.
---
Things I Like About Maskcara (Now Seint) Beauty
What is so great about Seint makeup? Honestly? A lot of things. There are a ton of things I like about Seint so let's go over them.
Maskcara Beauty has lots of wonderful things about it before even getting into how the makeup works. It's made in the USA. *Adding in an update here. Sadly, this is not completely true anymore. In 2018, Maskcara made a switch to China for some of their product production.
The milk skincare, lip conditioners, highlights, contours, lip+cheek, cream illuminators, and perfumes are made and filled in the US. However, the vegan clutch, brushes, compacts, eye shadows, powders, and powder illuminators are now made in China.
Maskcara makeup is gluten, paraben, and cruelty free. They use high quality products but don't feel comfortable using terms like "non-toxic" and "all-natural". Seint does have a lower number (by a LOT) on the EWG's guide than comparable department store brands, making it a much healthier, "clean" product choice. And because you're only replacing one item when it runs out, you are using less packing materials which is pretty awesome.
As for the makeup itself, I really like it…a lot.
I love the idea of being able to put on a whole face of makeup quickly, that has good coverage, but still looks like my skin. When you HAC, you use fewer layers of makeup so you avoid a caked-on look.
It gives me the coverage I need while keeping my face looking fresh and dewy. My makeup doesn't look spackled on. You can still see my skin underneath, it just looks more perfected.
Because of the way the makeup is applied, I can layer it in areas I need more coverage, and leave it light in areas I don't.
It has lived up to the promise of being faster. Maskcara Beauty did take a little practice (and some days I take longer because I'm just playing with looks for fun), but once you get the hang of it, IT IS QUICKER!
Once the upfront price is done, I only need to replace items as I run out, keeping the price down.
There is less waste. I keep the same compacts and only replace what needs to be replaced. The tins are so cute I may up-cycle them for other uses when I'm done.
It takes up less storage space than normal makeup.
I've talked about visual clutter before in THIS POST and you definitely don't have to worry about that with Maskcara beauty cosmetics. They really are beautifully packaged.
I have found Seint makeup to be long lasting. Both in terms of wearability and how long the product amount lasts in general.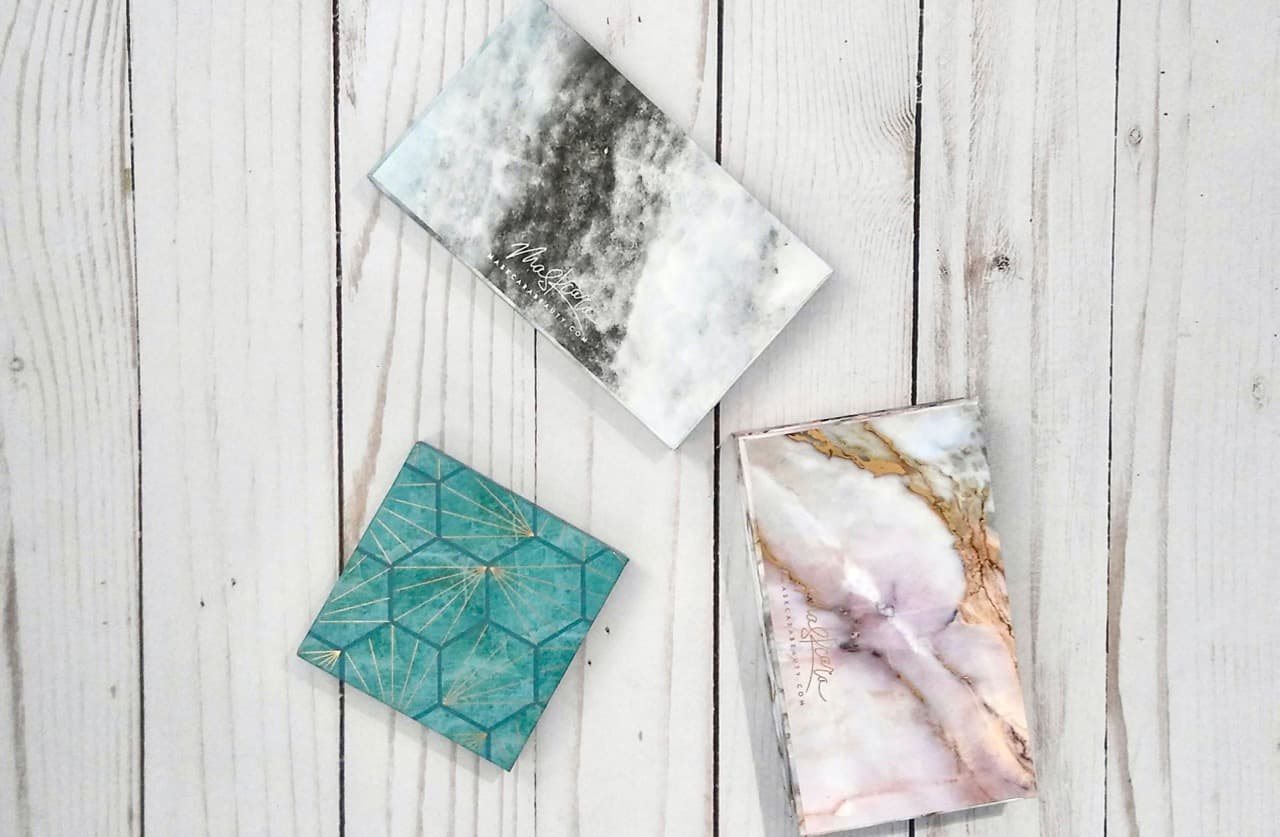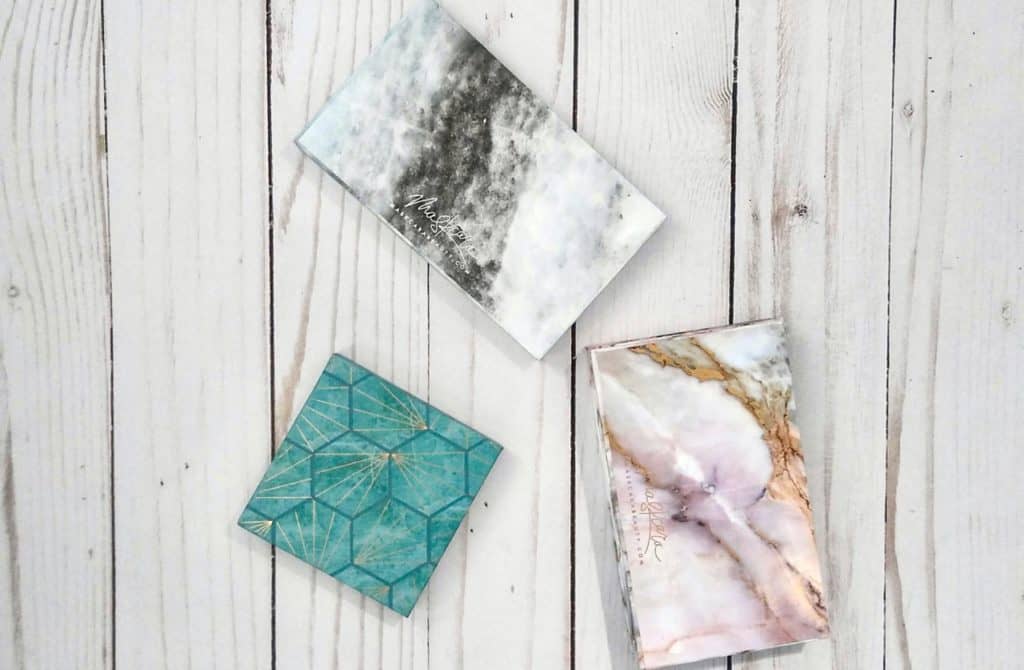 So far, compared to everything I have tried, I am greatly impressed. I've even been breaking out less since I started using it. I continue to get better and better with the product, which I think means I will love it even more down the road.
---
Maskcara Beauty is an MLM (but not a gross one)
Maskcara is an MLM product which can also turn people off. But, not all MLMs are equal in my opinion. You do not have to be on a team to be an Artist. You don't have to develop a downline. All distributors earn a commission of between 20 and 40 percent off of the products they sell.
You can find training and support with teams but it's not necessary at all. You do have to purchase a makeup kit up front to be an artist. There are two kits to choose from.
The Basic Artist Kit is $199 and the Pro Artist Kit is $399. You're basically paying for the products you'll need to start your business but at a discounted price. It's really not a bad deal.
This does mean if you are buying Maskcara, you usually have a representative. Keep up with them so they can let you know when there are sales going on, or when new products arrive.
They can also color match you so you know what products will work best for your skin tone. My beauty artist is Tina. She has been super helpful with answering my questions.
If you want to try any of the products and you don't know an artist near you then you can buy them through Tina. She has not paid me to promote her, and I do not sell these products myself. I just like promoting good products and people who I know provide a great experience.
---
Last Things You Should Know About Maskcara/Seint
Maskcara does give you 30 days to return slightly used makeup so you can try it out hassle free. They also have a shade swap program in case you end up with one that isn't quite right for your skin. I can really appreciate being able to return or swap makeup when it costs a lot.
All in all, I'm really glad I tried Maskcara Beauty Makeup. I love that it's a toxin free makeup that simplifies my beauty routine and storage. The makeup itself looks great with out a heavy look and feel. I see it being my main makeup of choice for a very long time.
Have you tried Maskcara Beauty makeup yet? Tell us what you think in the comments.
---
You Might Also Like:
---