Honest, Non-Seller Seint Milk Skincare Review
The Seint Skincare Line (formally know as the Maskcara Beauty Milk Skincare Line) promises a healthy, smoother looking complexion from a gentle milk based formula, but does it deliver?
After writing a thorough review of Maskcara Makeup (now Seint) we decided to try out their Milk Skincare System. We always get asked questions about the milk skincare products so we decided to try them out and hopefully answer all your questions.
We find that a good amount of Seint product reviews come from sellers so it's hard to really know how honest they are being since they earn a commission from sales they make. We are not affiliated with Seint in anyway and will not earn any money from the links in this post.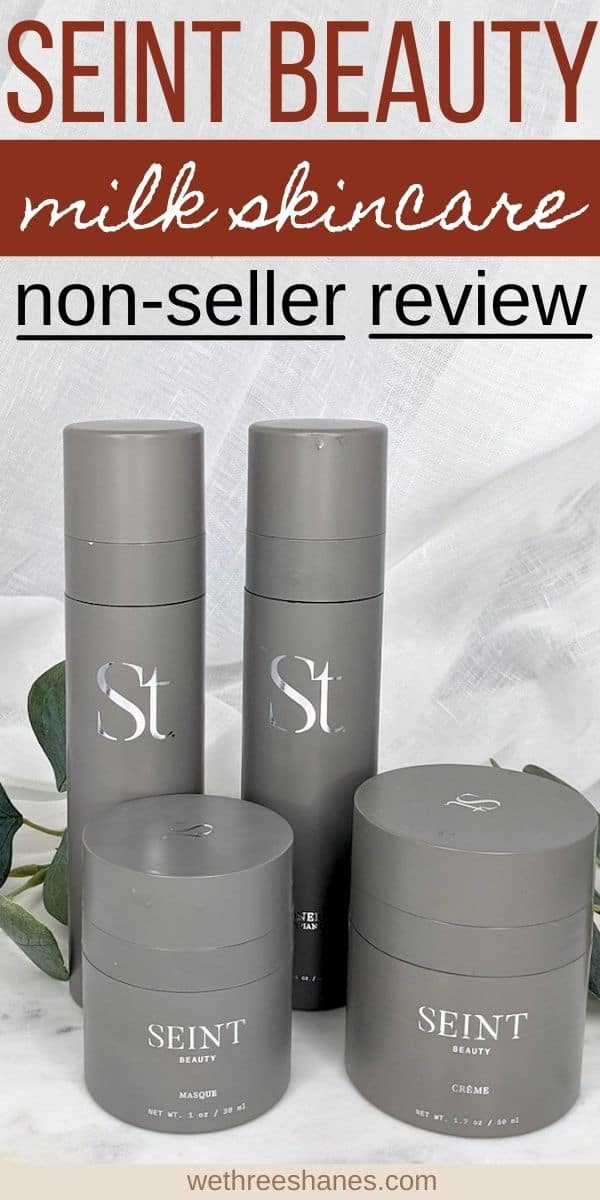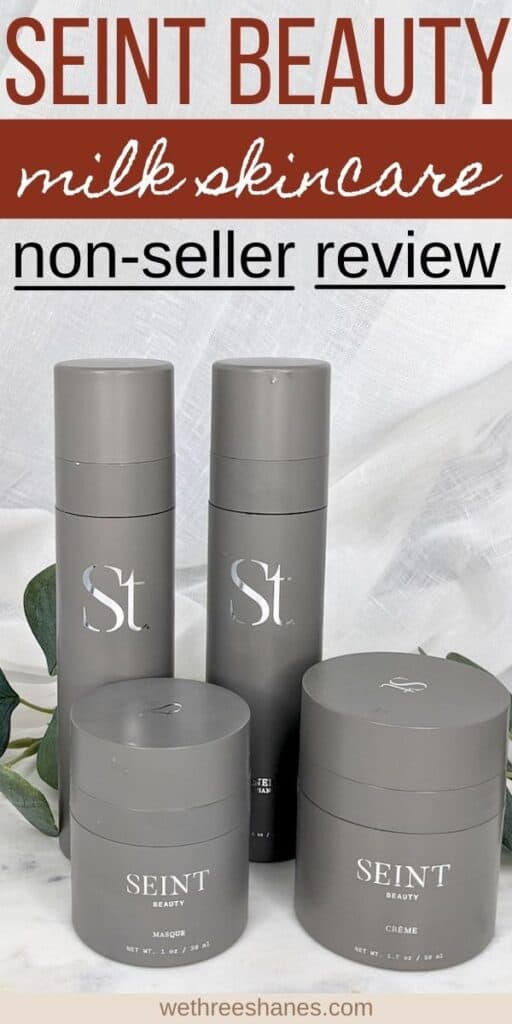 We did add a link to the Seint Milk Products page so you can check them out for yourself. That link is for a friend who does sale Seint products. If you buy something through the link then she will earn a commission. None of this affects this review. It's just a way to help a friend (of Kristy's) and support her in her business endeavors.
Keep reading to find out what we think about each of Seint milk products and if we would recommend them. If we don't answer your question here in the post, then make sure to ask in the comments section and we promise to get back to you.
---
What Is Seint Milk Skincare?
The Seint Skincare System is a three step system that includes Milk Cleanser, Milk Toner, and Milk Creme. Seint's unique cultured milk serum is the base for both the cleanser and the toner while the creme and masque uses cultured skim milk as the top working ingredient. You can see where the Milk Skincare Line originally got its name.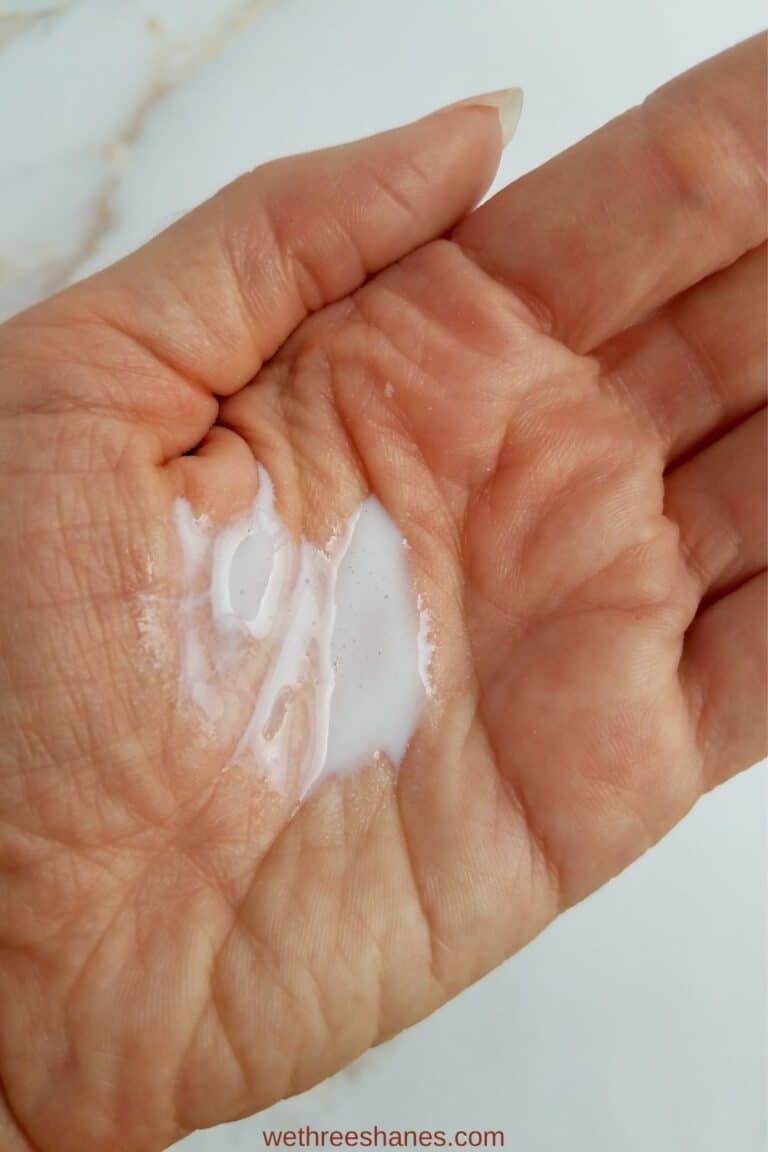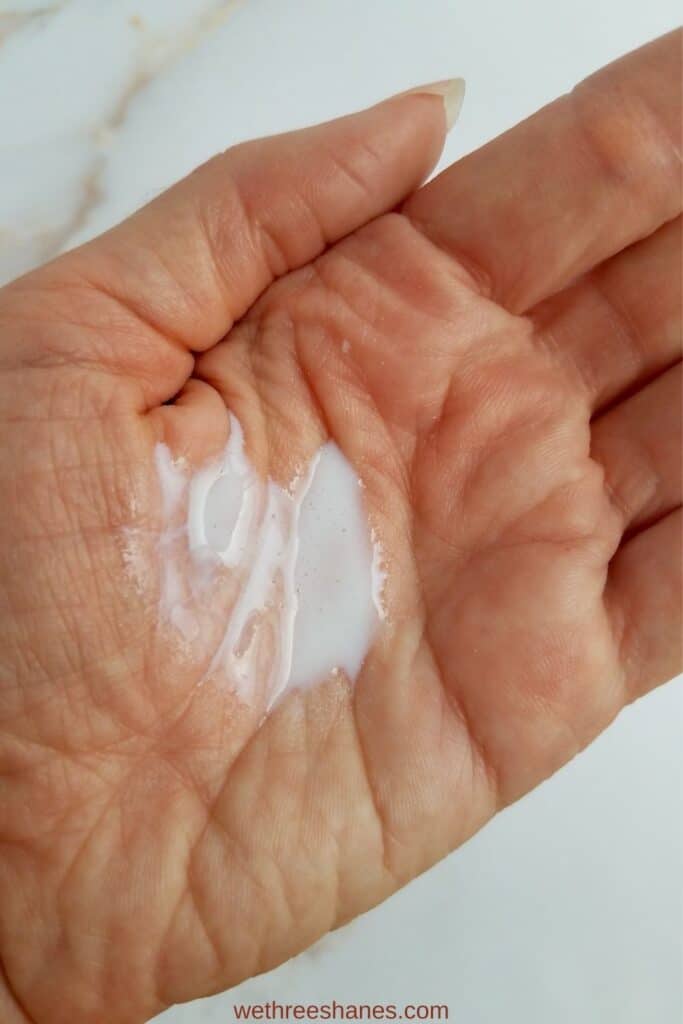 The lactic acid in milk helps to exfoliate the skin which encourages new skin cell turnover, leaving skin looking and feeling younger. Each milk product compliments the next so you're encouraged to use the whole system for full benefits.
The system is highly moisturizing. It's said to leave skin clean and nourished with out stripping away the skin's natural barrier. Because of this, it's great for all skin types but especially sensitive and mature skin.
---
What's Included In The Seint Milk Skincare System?
While Seint has a small number of skincare items, the milk system only consists of the milk cleanser, milk toner, and milk creme. When buying the system you also get 3 microfiber towels. You do not get the milk masque or the refresh wipes.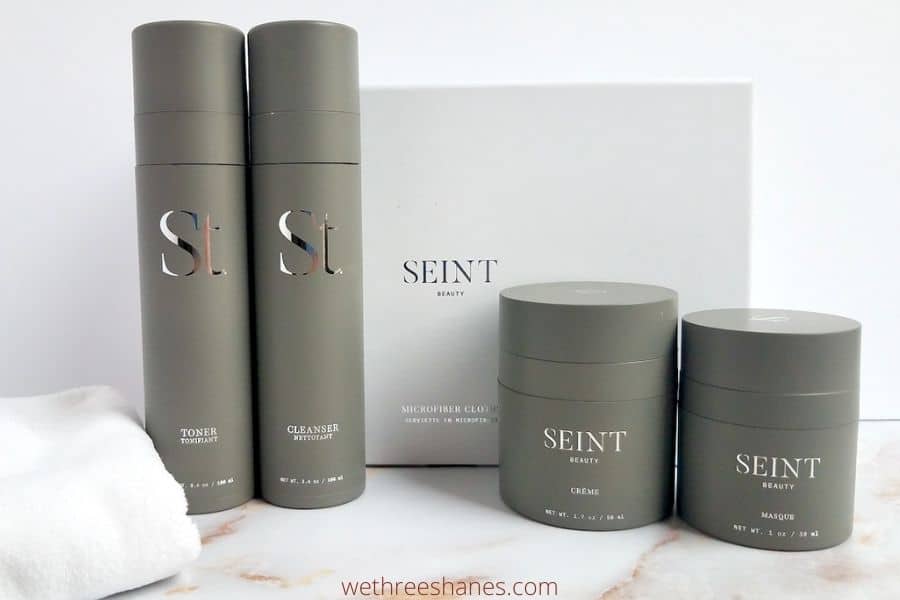 You can buy all milk products separately but there is a bit of a deal when you buy the whole system.
Milk Cleanser – $45
Milk Toner – $45
Milk Creme – $50
Microfiber Clothes set of 3 – $25
When you add those up it comes to $165. The system is $140 which basically means you're paying normal price for the 3 Milk products and getting the microfiber clothes for free.
It's a good deal when you buy the skincare system for the first time but there are only so many microfiber clothes you need. I guess you can continue to buy the system and give the clothes away to family and friends in little gift sets with some homemade skincare items like our homemade sugar scrub or DIY natural makeup remover.
I did buy the milk masque separately so I could try it out as well. That added on another $45 which brought my Seint Milk Skincare total to $185, $191.85 with tax, to be exact.
I'm not gonna lie, that's a lot of money for me to spend on skincare. I usually make my own and it comes out to a lot less. Plus it works great and is full of natural, good for skin ingredients. I like to know exactly what's going on my skin. Which brings us to our next topic, ingredients.
---
Milk Skincare Ingredients
Most of the ingredients found in the Milk skincare products are pretty safe. There are, in fact, a lot of natural ingredients. There are two, however that cause me to pause.
Petrolatum is high up on the ingredient list for the Milk Creme. Petrolatum is also known as petrolium jelly which is derived from petroleum.
It causes no healthy problems when filtered properly but there are concerns that it's not fully refined in the US. The fear being that petrolatum, in the US, can contain cancer causing toxins which you can read more about is you are worried.
Fragrance is found in all Milk products. Fragrance is used to mask the unpleasant smells found in other ingredients in the product. Companies do not have to disclose what they use as fragrance because it falls under "company secrets".
Fragrance can be an irritant and cause a negative reaction on skin. Since fragrance is a blanket statement, we never really know what is being used ingredient wise. Because of this, I try to stir clear if I can but that's a personal choice.
I will say that I don't love the smell of the Milk products. It's a weird, sweet smell. I was really trying to put my finger on what the smell reminds me of and I can't quite figure it out. It does seem to make me a bit nauseous and can give me a headache.
---
Seint (formally Maskcara) Milk Review
So with all that said, what did I actually think of the milk skincare system? It definitely has pluses and minuses.
What I Don't Like About Seint Milk Products
Let's start with the bad.
I have already mentioned the subtle smell but it really is one of my least favorite things about the product. Going to bed with a weird smell on my face is not my favorite. Trying to fall asleep while breathing it in is difficult and definitely not relaxing.
It leaves my skin feeling and looking very oily. I do have natural oily skin and the Milk products really seem to amp that up. The formulas for each milk product are very moisturizing but they feel a bit goopy on the skin. My face feels like it has a sticky layer when I'm done with all 3 products.
Seint Skincare System made me breakout. Now, I know switching to a new skincare routine can disrupt the skin and cause it to breakout at first but once your skin gets used to it things should clear up. That never happened for me. I continued to breakout more, particularly on my forehead and temples, when I use the Milk skincare line. I used the tres leches products for a couple months before I stopped using them.
The milk cleanser doesn't remove makeup very well. If you just rub the cleanser onto your face with your finger tips then it will leave a ton of dirt and makeup on your face. You have to use the microfiber clothes to actually get clean skin.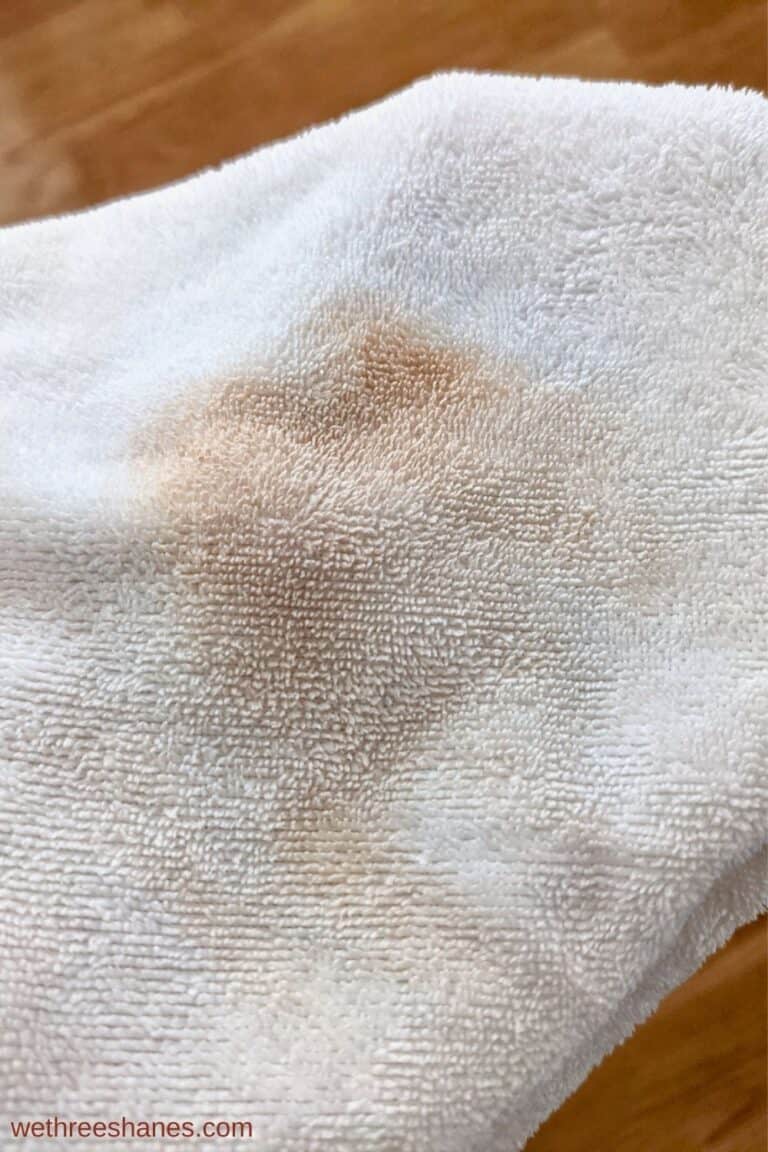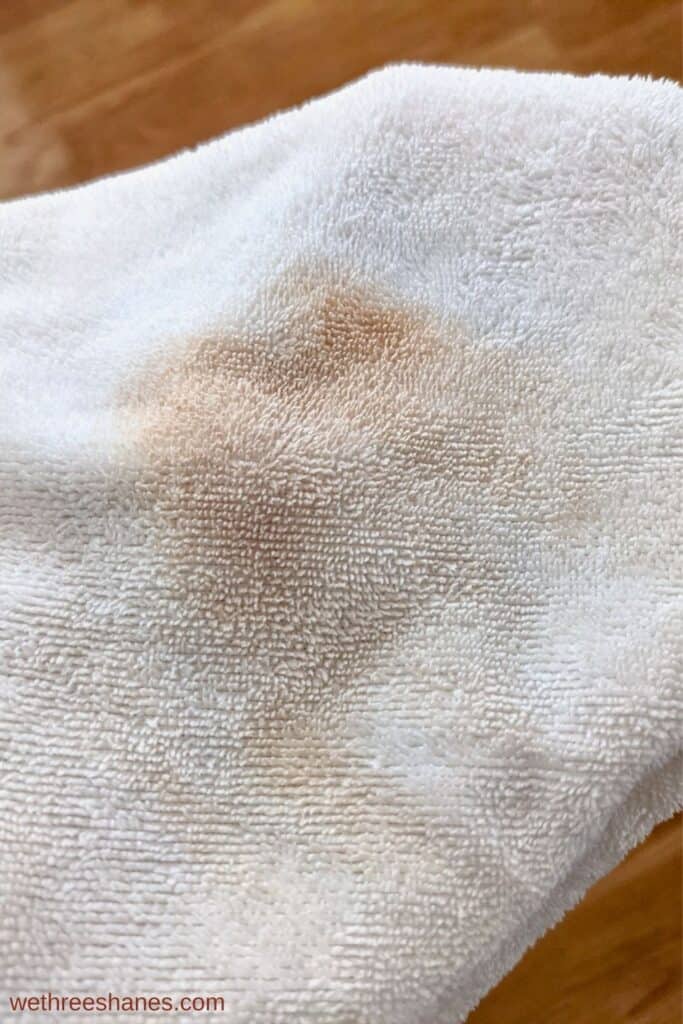 I didn't see much change in my skin after using the system for 3 months. Not enough to justify the cost for me. I still had lots of product left after 3 months but was tired of breaking out. The breakouts stopped once I stopped using the Seint System.
What I DO Like About Milk Skincare Products
There are a handful of things I do like about the Milk products.
The packaging is great! Both the cleanser and toner come with a spray top so it's easy to control the amount of product you use. Milk Creme and masque come in a jar with a push top that I love. Just push down on the top and the perfect amount of creme comes out. All products have a lid that easily twists off so you can get to the very last of the product.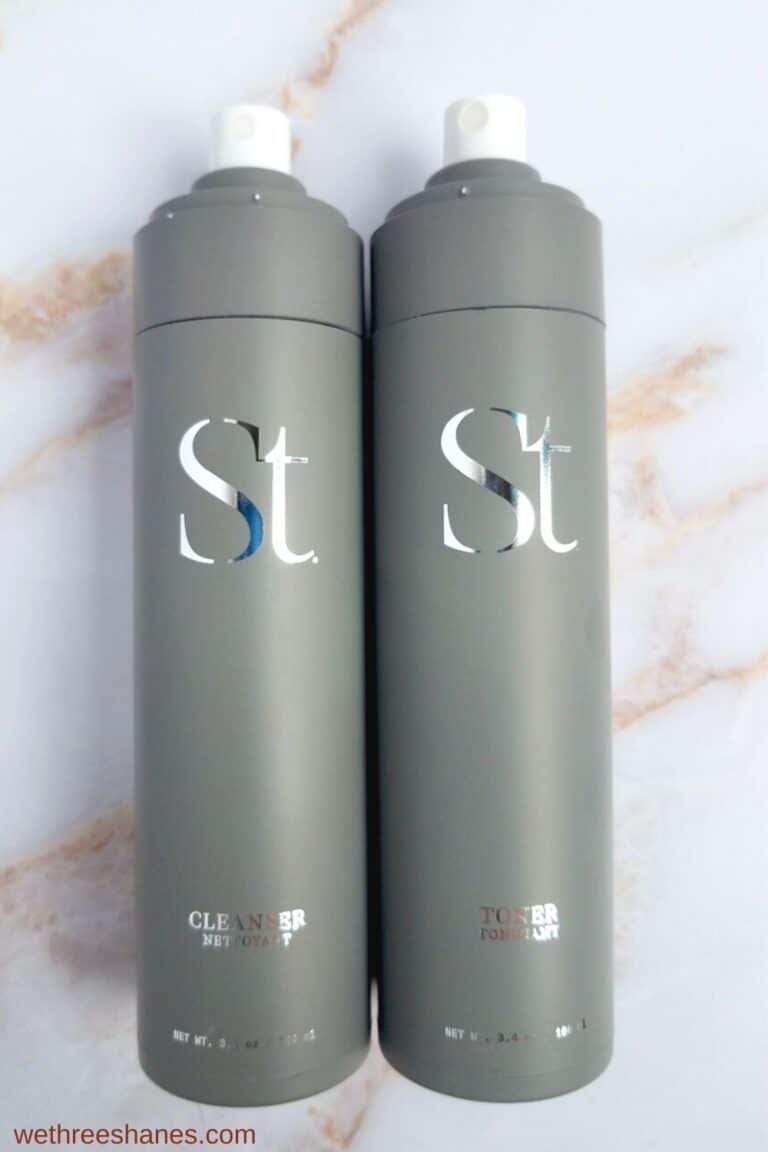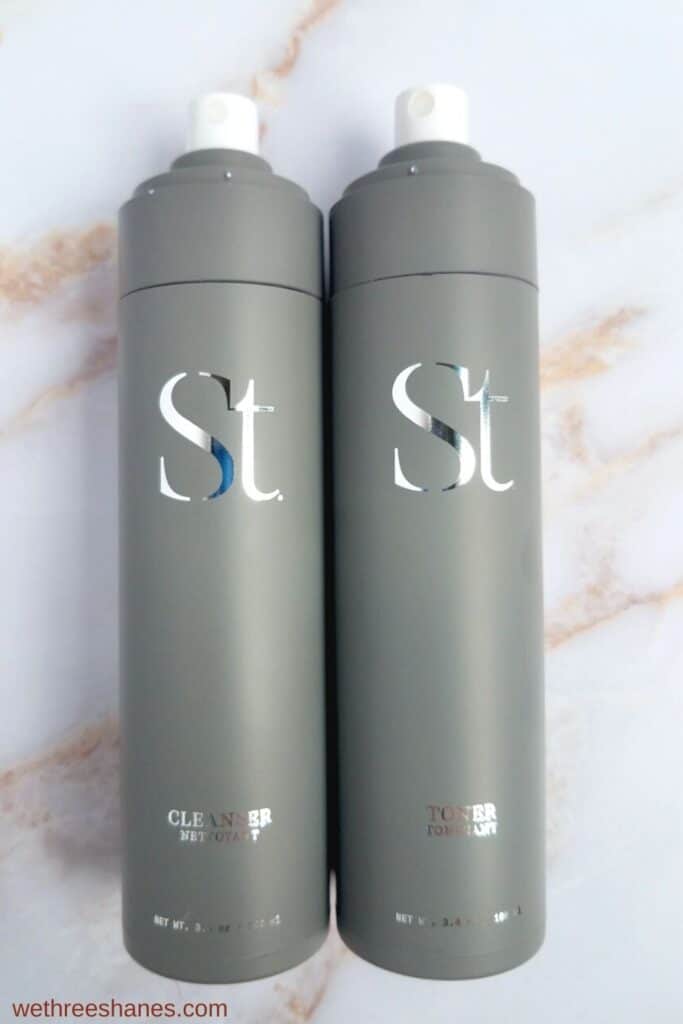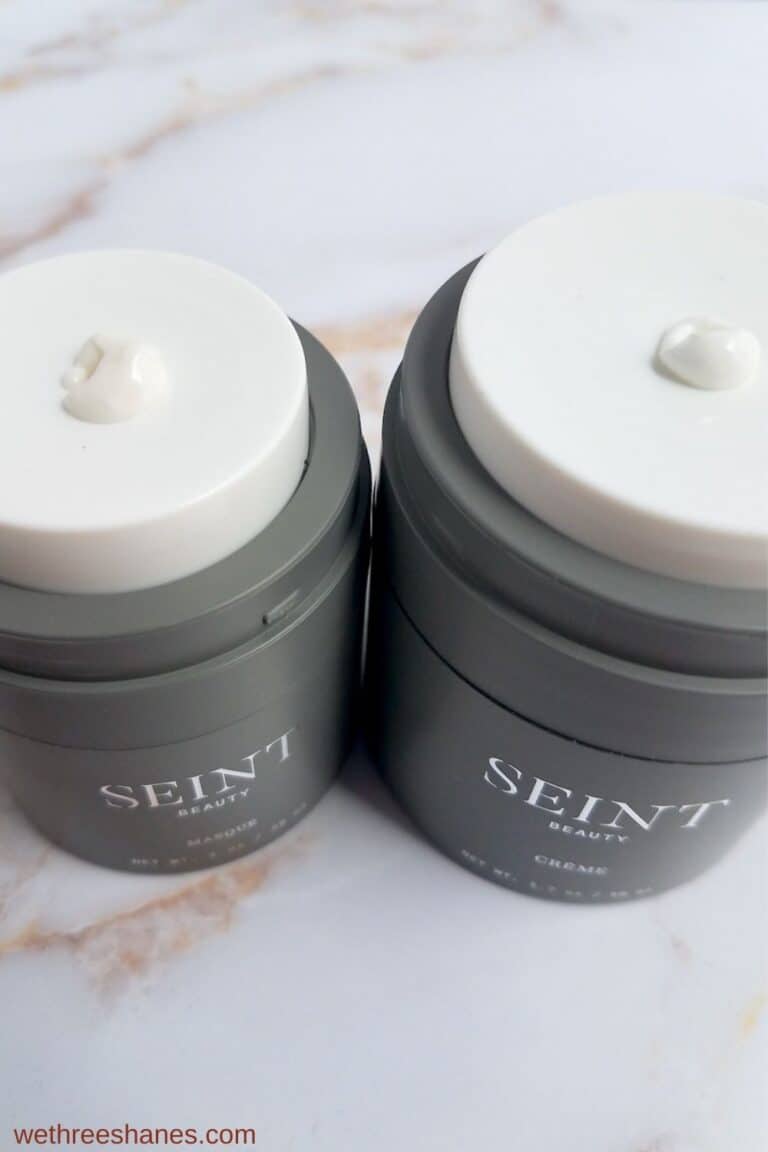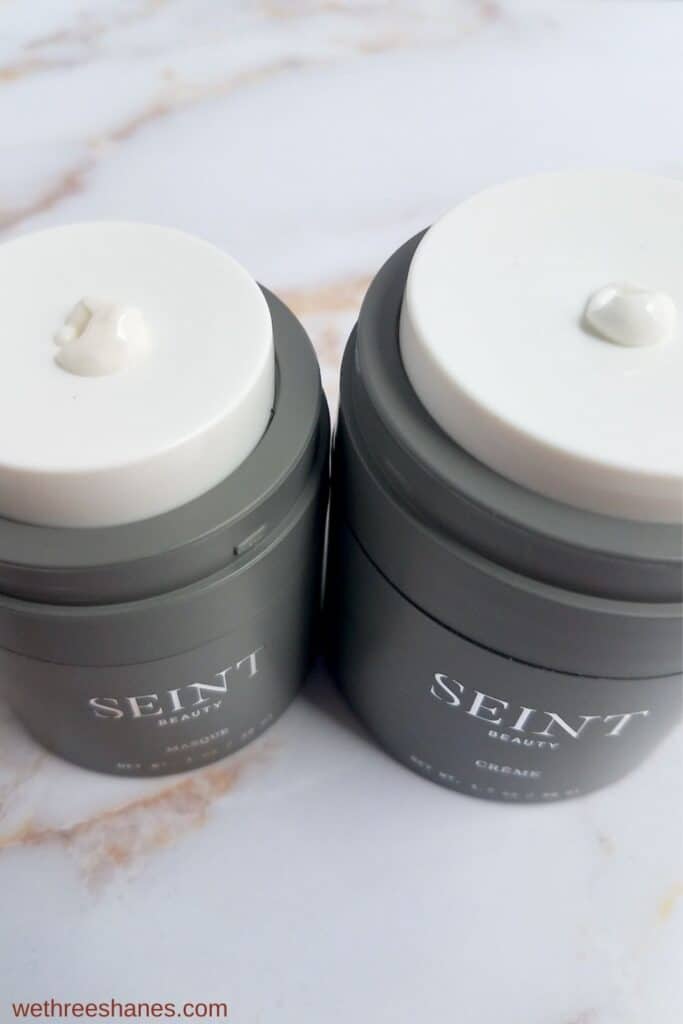 I do love the microfiber clothes. I got them in the color white and was really worried that I'd have stained clothes right away but everything washed away with no problem. The clothes are needed to scrub away dirt and makeup but they are still quite gentle on skin.
I did notice a slight change in the redness on my face. Usually, I have some redness around my nose and mouth and it was definitely less noticeable when using the Milk products. (I promise I tried to take photos but nothing was showing up in a noticeable way. You'll just have to take my words for it. Sorry.)
The masque is different from most face masks. It doesn't dry hard on your face and there's none of that crazy tightening that makes it feel like your whole face is cracking to piece. It's a soft mask that has a similar texture to the creme. It's very light in color too so if you're wearing it and someone comes to the door, you can answer it with out looking like a crazy person.
Milk skincare routine did clear out blackheads and leave pores looking smaller.
You get a good amount of product for the price. My guess is that one set of the milk skincare system will last about 6-8 months if used once daily. The milk masque will last much longer since you use such a small amount of product once or twice a week.
---
So What's the Verdict Then?
Ugg. I had a hard time deciding whether or not I would recommend the Milk Skincare Line by Seint. I think it could be really good if you don't have oily skin. It did make me breakout more but I feel like it could help others with their acne if your acne isn't caused by too much oil production.
The breakouts outweighed the other benefits for me. So did the cost.
If you're struggling with very red skin then I think Milk products could be very beneficial. I would also recommend it to people with dry or maybe even combination skin.
My personal takeaway is this:
I would buy the microfiber clothes and the masque again. I think using the both of them could be beneficial to my normal skincare routine. In my opinion, using the mask once or twice a week is enough to give you some of the benefits, especially the blackhead removal and smaller pores.
The masque followed by our DIY peel-off charcoal mask really helps get rid of blackheads. The milk masque gets into pores and soften things up and the peel-away mask removes stubborn blackheads.
For now I will continue with my own homemade skin care solutions. I use our DIY anti-bacterial foam soap for hands and face as my cleanser, our DIY Lavender and Lemon Astringent, and our Homemade Mango Butter as moisturizer before bed.
If you'd rather buy a natural skincare system then I would recommend True Love. Kris did a review of True Love. She reviews many company products in the post and their skincare system is one of them. I have used it too and their Silk (step 4 – moisturizer) is my all time favorite).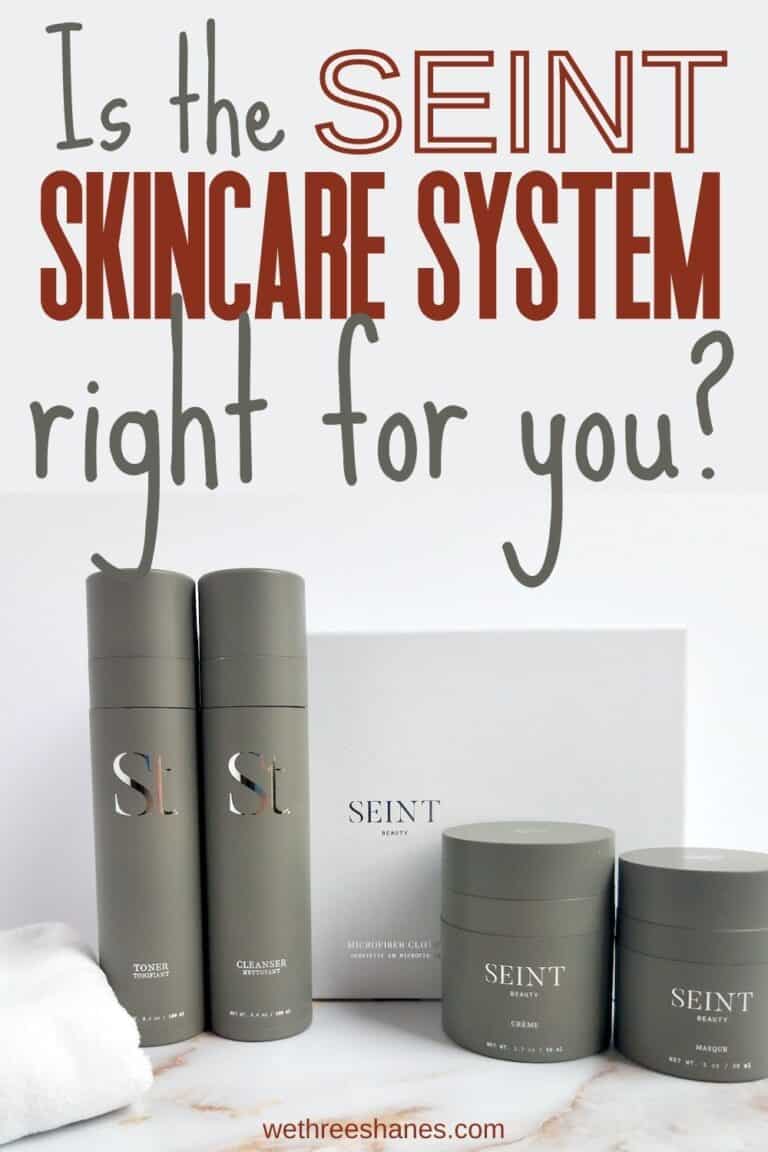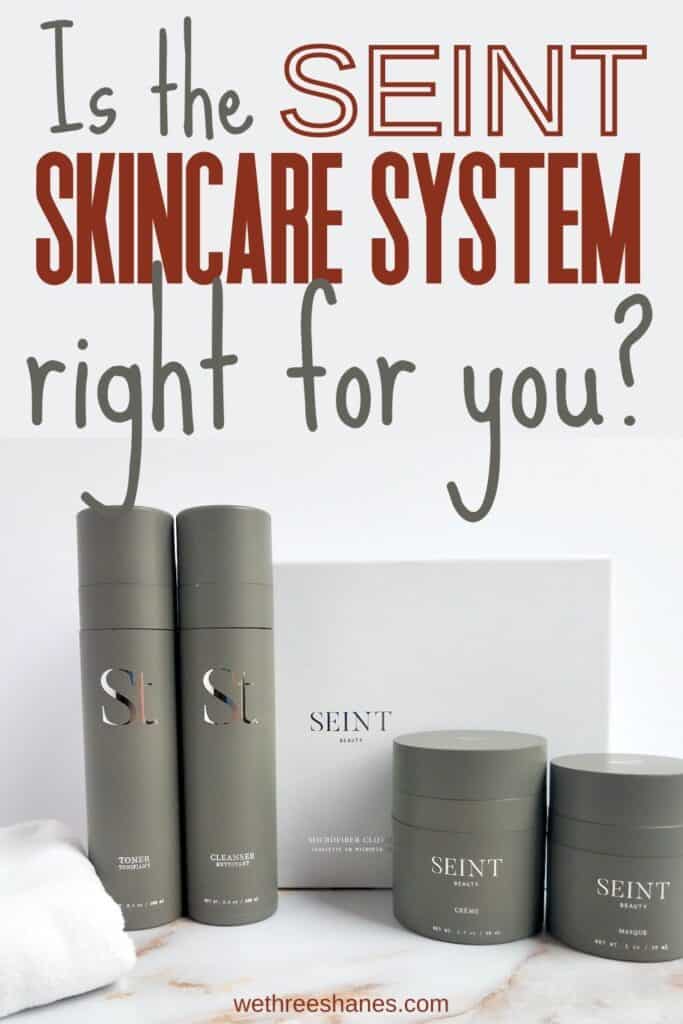 Like I said before, if you have any questions that I didn't cover here then please leave them in the comments section below and I'll do my best to answer them. And, if you have used Seint's Milk products before we'd love to hear about your experience in the comments as well. It's always helpful to hear readers reviews.
---
You Might Also Like: