Maskcara Beauty Has Changed its Name to Seint
Masckara Beauty has rebranded and is now Seint. But is the name the only change? Keep reading to find out all the new changes you need to know about.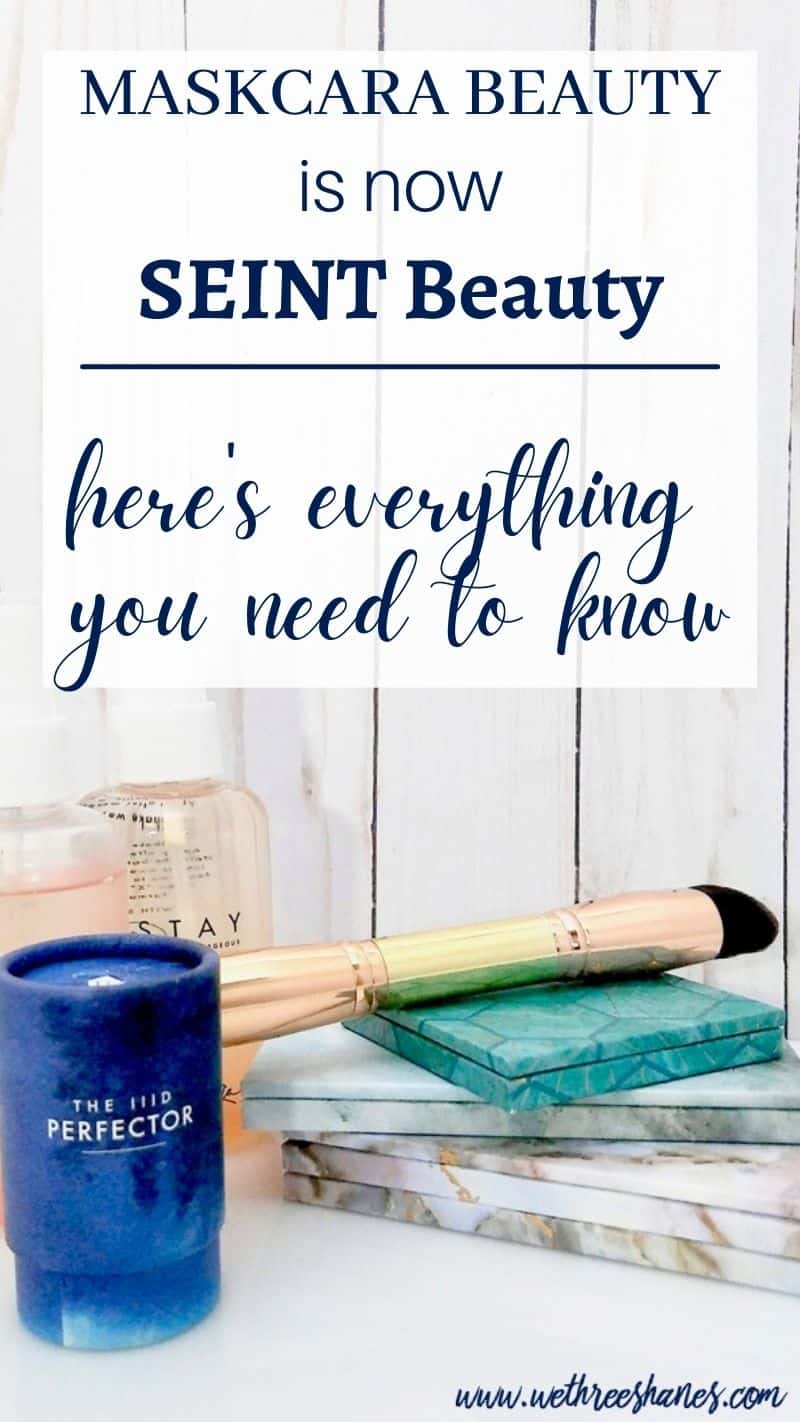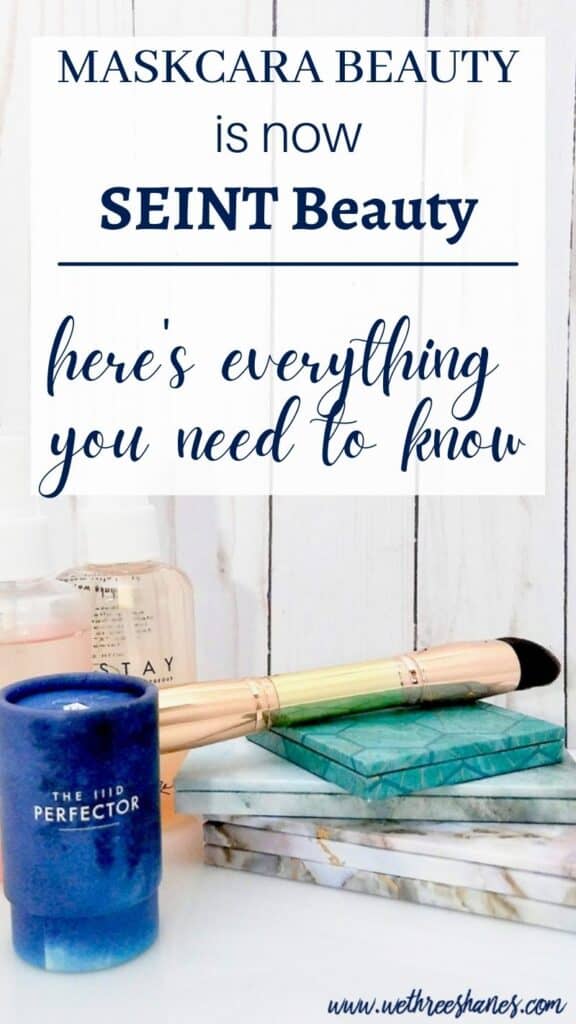 Maskcara Beauty is NOW Seint
You might have been hearing more and more about Seint Beauty, but what is it? That's a pretty simple question to answer. Seint is, or was, Maskcara Beauty.
Beauty blogger Cara Brook founded Maskcara in 2013. In 2020, she decided to rebrand and change Maskcara to Seint. Seint is similar to Makscara in many ways but a couple of things have changed.
Today, we are going to be talking about the changes that were made because there are a couple of things you should know about.
This won't be review of Seint Beauty because we already did a review when it was called Maskcara. Since the makeup didn't change, the review won't change. You can read all about the makeup and whether or not we recommend it HERE. We do not sell Seint makeup so you'll get an honest opinion.
---
Why did Maskcara Beauty Change Their Name to Seint?
Maskcara is a very popular makeup brand so why would they change their name? There are a couple of reason for the name change.
The name Maskcara is a play on beauty blogger Cara's name but the brand doesn't actually sell mascara so that is a bit of a problem.
They also don't want to associate makeup with wearing a mask. The whole point of Maskcara, now Seint, is to enhance the natural beauty that lies in everyone not to simply cover your face.
Maskcara has become a huge brand and the Beauty Artist that sell the products are a big part of that. The name Maskcara reflected more on Cara and not the makeup artist that have helped build the brand.
Seint is the traditional old French spelling of Saint and was chosen to keep deep-seated purity of the word. Seint Beauty belives that, "seeking, experiencing, and cultivating beauty is a sacred work; the work of saints."
---
What Else Has Changed?
So, Maskcara changed it's name to Seint, but is that the only change you'll see? Nope! There are a couple of other changes to be aware of.
Some products have been discontinued in order to consolidate the line. Here's what's going:
Stay Setting Spray with SPF
Milk Creme- Tidal
Milk Cleanser- Tidal
Milk Toner- Tidal
Seasonal and limited edition items will go away once all stock is gone.
Product names will change. Products that had Maskcara in the title will be changed to Seint. For example, Maskcara 1 (starter kit) is now called Seint 1. Some other names seem to be simplified as well.
Packaging will be changing. Some products will only have a slight change while others will be getting a total facelift. You can see from the photo below that while the packaging is changing, it's not a huge difference, in my opinion.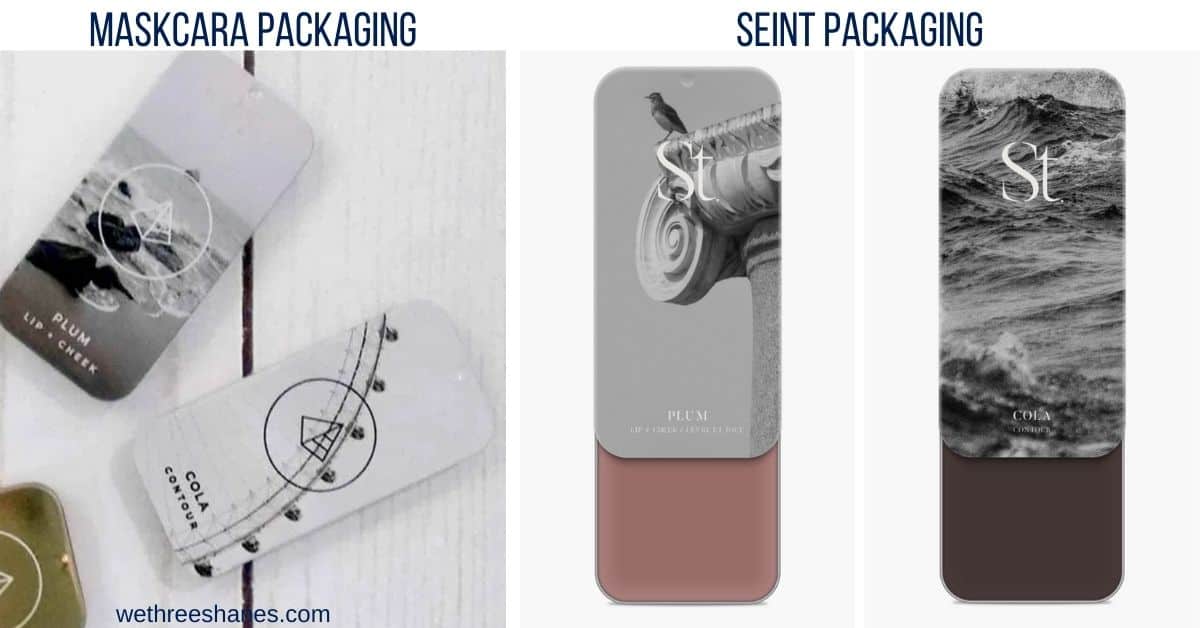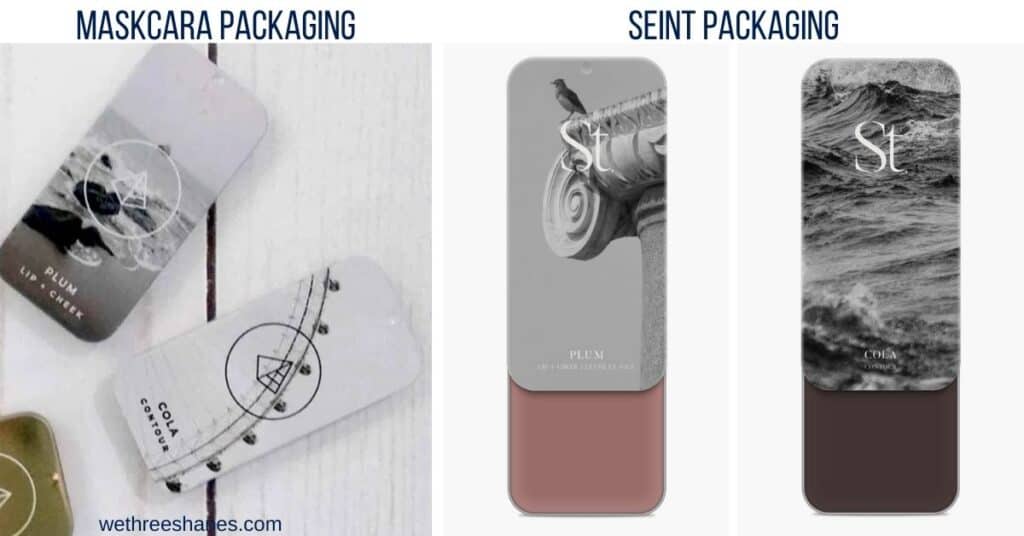 Some products are getting a more noticeable change but it's still very much on brand. Like the brushes for instance. They are one of the products that is mentioned in the bigger change. While the name and color of the brushes are different, the brushes are pretty recognizable as the Maskcara brand look.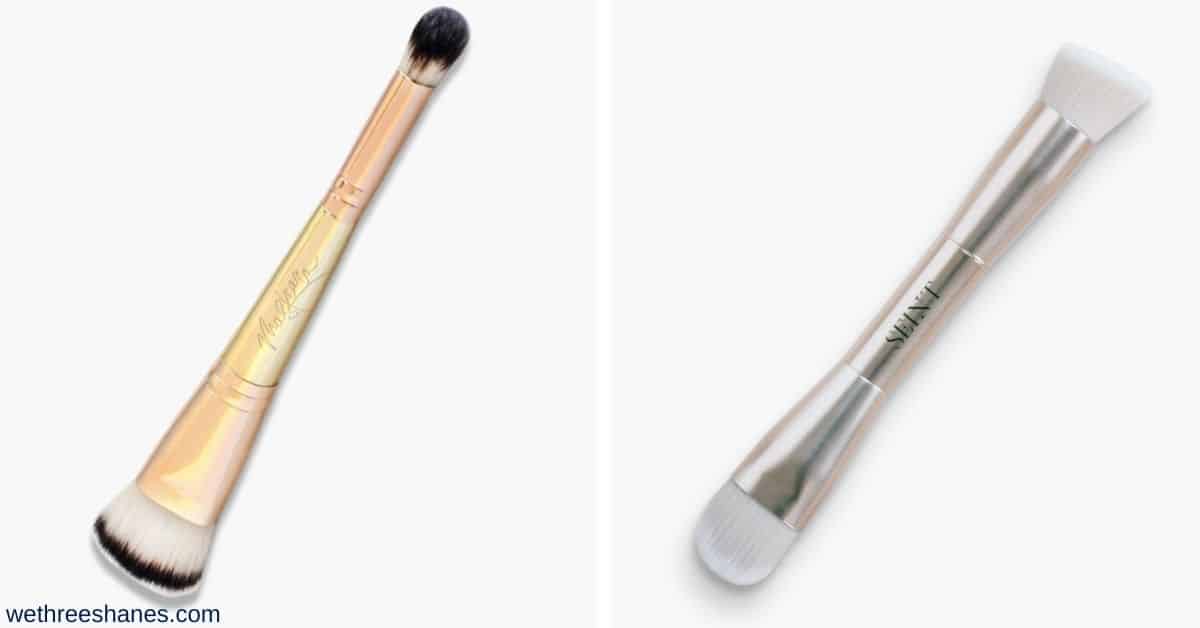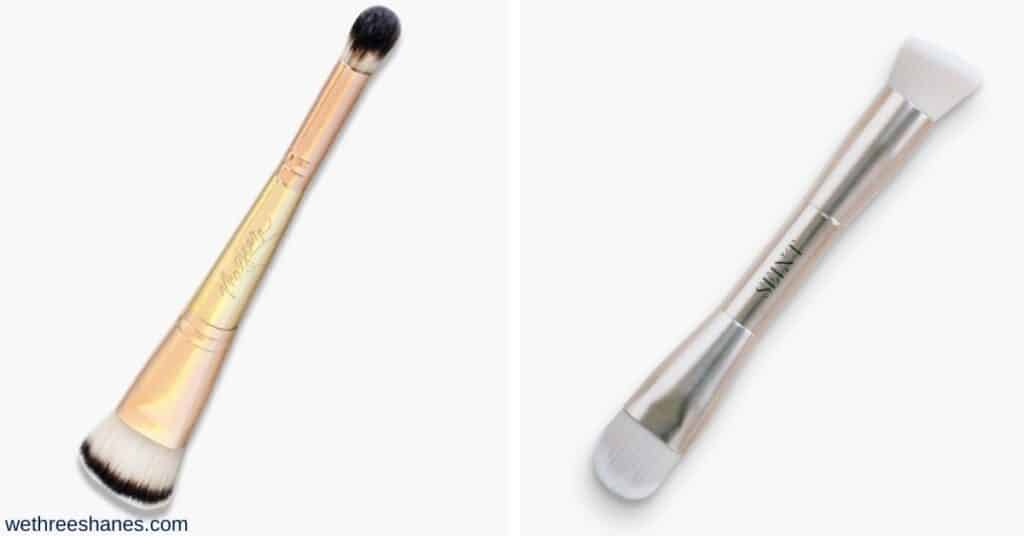 Maskcara will be using up the rest of their inventory, so you might not see product changes for a while. You might also get a mix of the older Maskcara packaging and the new Seint packaging. The plan is to have all inventory swapped to Seint by Jan 2021.
---
What's Staying the Same?
Everything else is staying the same for now. If you loved Maskcara then you'll love Seint. The HAC is still a thing. Makeup and colors are the same. Prices have not changed. The products are still gluten, paraben, and cruelty free. The company is still an MLM that sells their products through an Artist.
If you type in Maskcarabeauty.com because that's what you are used to then you'll be sent directly to Seint Beauty. You'll still be set up to buy from the your Artist.
I've tried to cover everything you'd need to know about the rebranding of Maskcara to Seint in an efficient way so i f you want more detailed info you can check out Seint's FAQ page.
Honestly, the main take away is that if you love Maskcara Beauty then you'll love Seint. It's the same company with the same values they've always had. They want everyone to feel beautiful in their own skin and will continue to make products to enhance your natural beauty.
Do you use Seint Beauty products? We'd love to know what you think of the changes in the comments?
---
You Might Also Like:
---