Affordable Amazon Products For Amazing Lashes
Do you want better lashes without the expense or damage from lash extensions? If you want the best products for false lashes, or longer, stronger natural lashes, we have you covered! In this post we share our holy grail affordable Amazon products to help you get the amazing lashes you crave.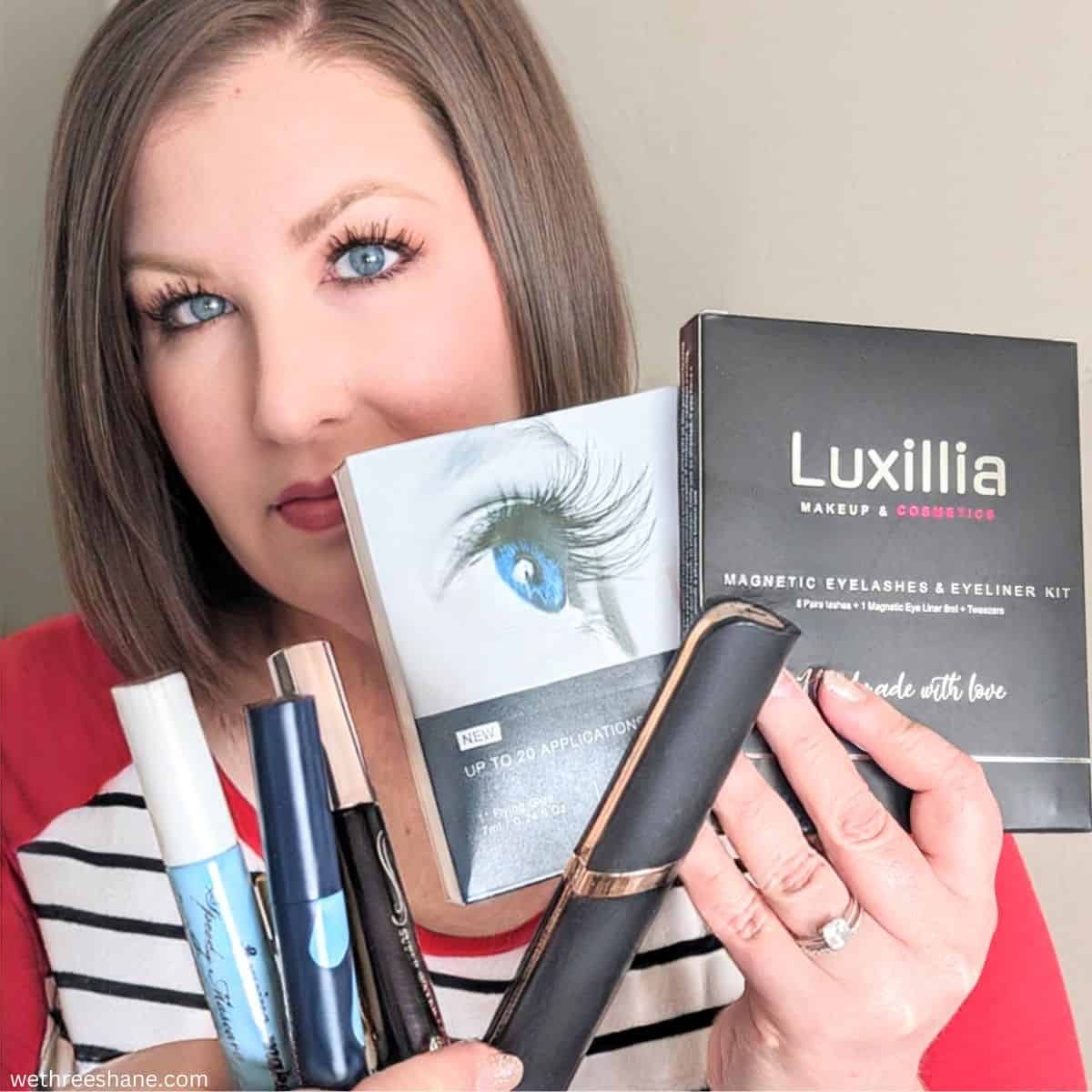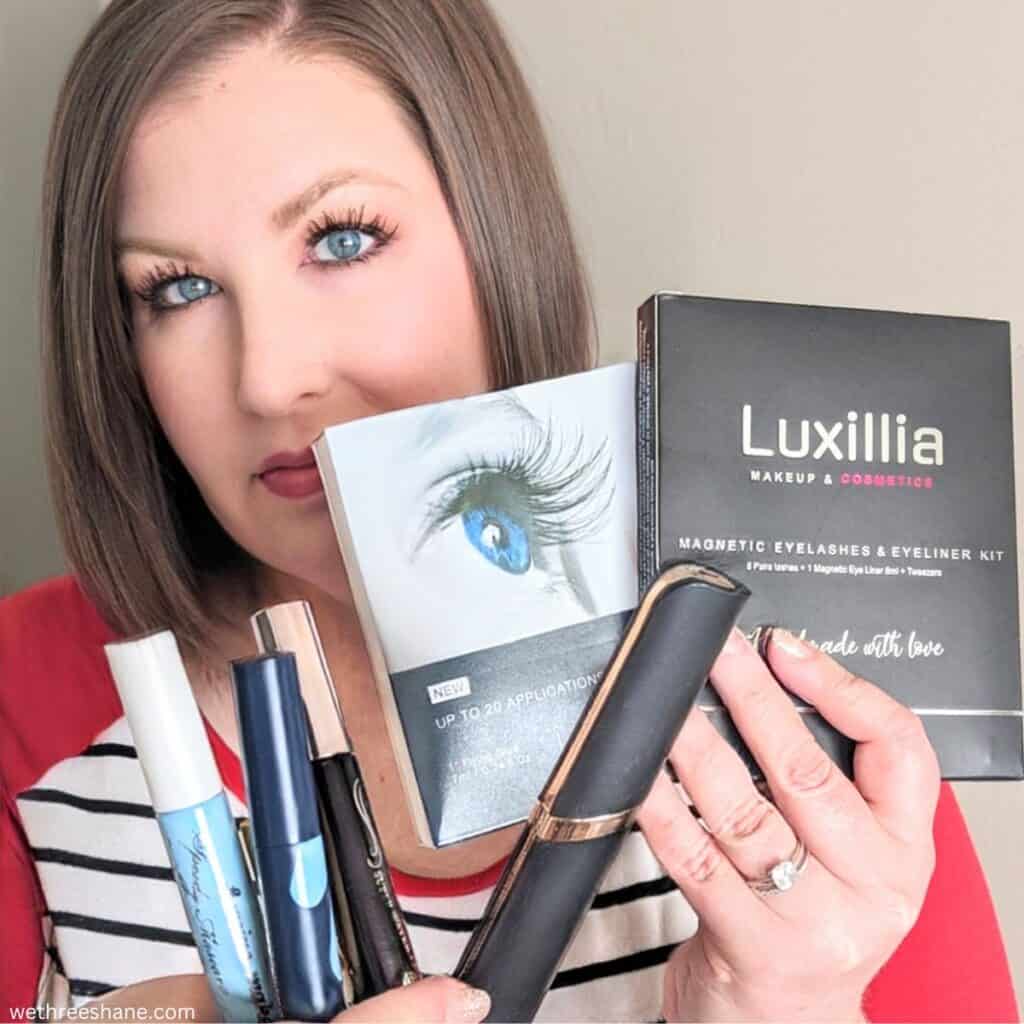 (THIS POST PROBABLY CONTAINS AFFILIATE LINKS. OUR FULL DISCLOSURE POLICY IS LONG & BORING BUT, YOU CAN FIND IT HERE.)
Affordable Amazon Products For Amazing Lashes
Can affordable Amazon products really give you the lashes of your dreams? I say YES!
Long lashes are a big trend these days. But lash extensions can be very expensive. They can also be really damaging to your natural lashes, and who wants that?
So in this post I will share my holy grail products for getting the best lashes I have ever had while keeping your budget in mind. Let's get started!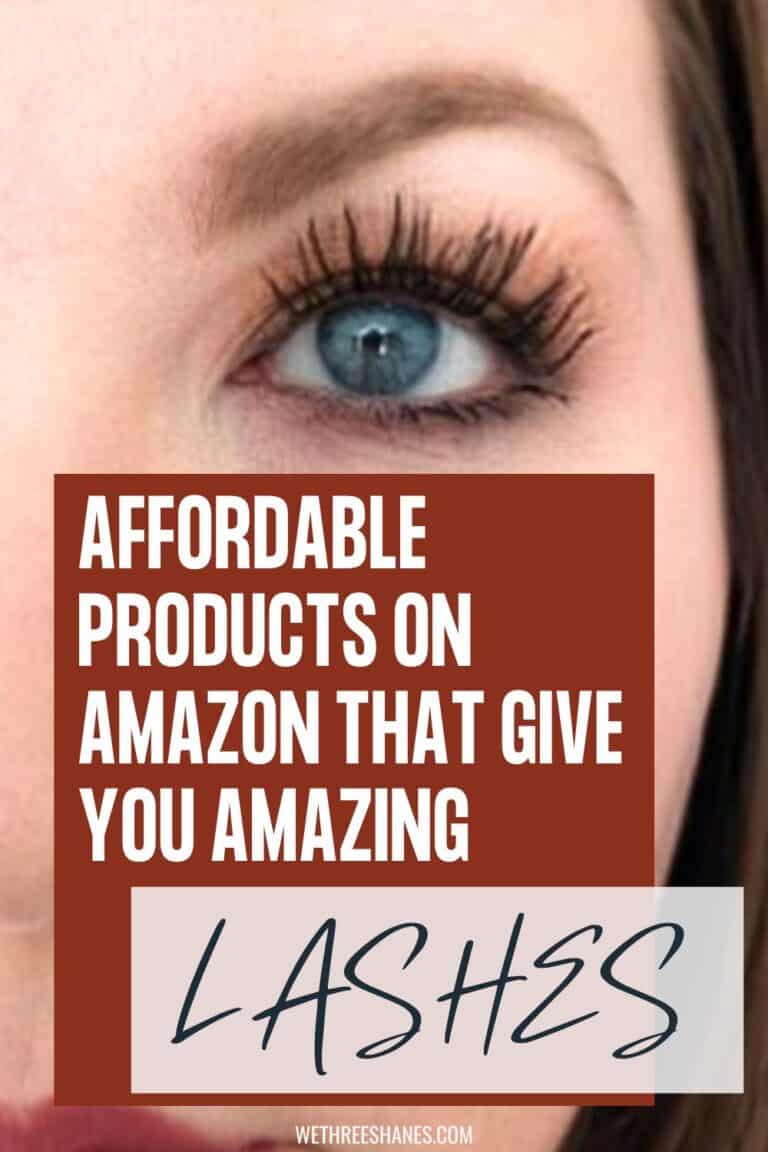 ---
LashRay Eyelash Growth Serum
About 5 years ago, I noticed my lashes were losing volume, and I was having more breakage when I removed my eye makeup or curled my lashes. I decided to try a well known lash growth serum, and it worked.
There was one problem though, it was expensive! And the price kept climbing every year. I decided to give some other brands a try, and I have a new favorite that doesn't break the bank.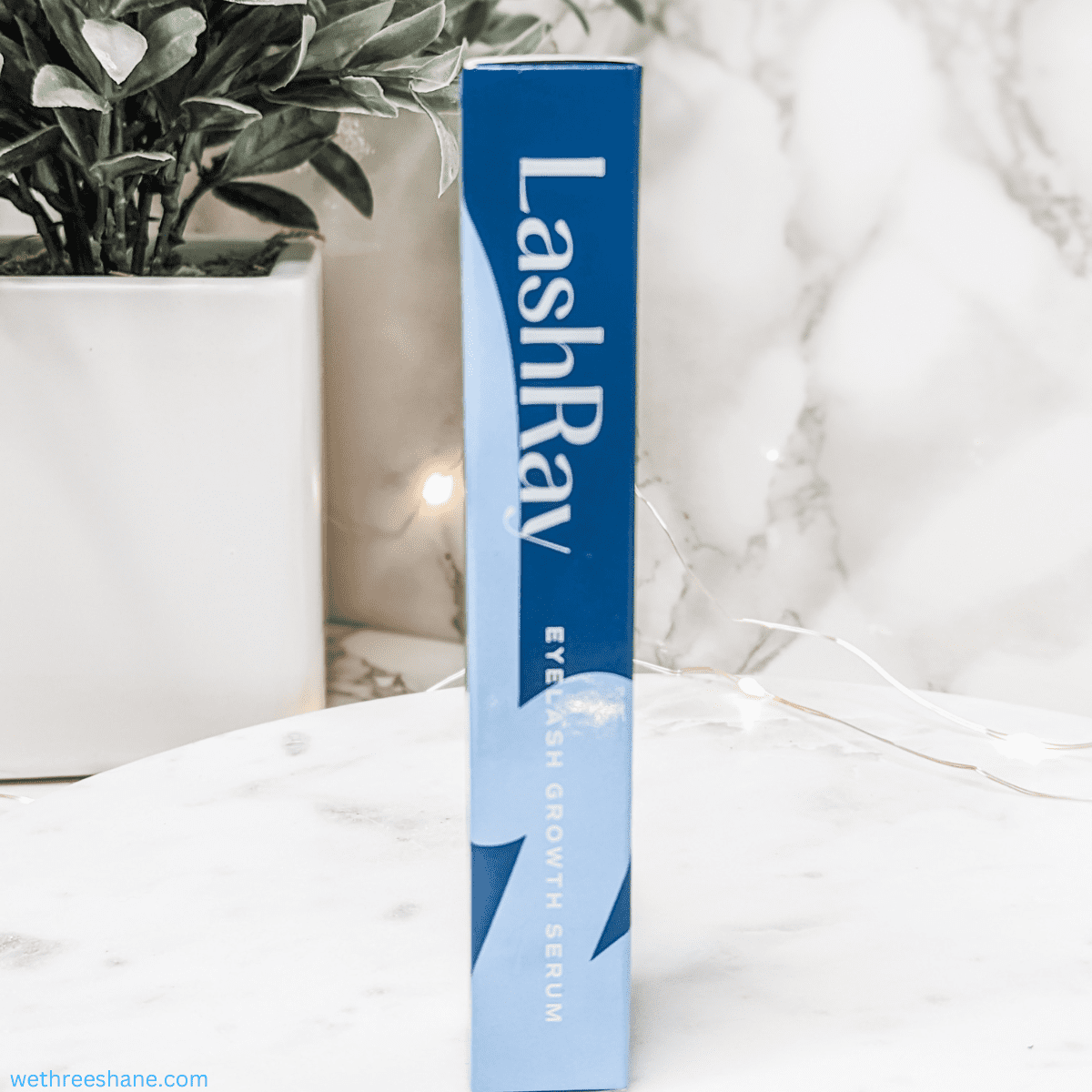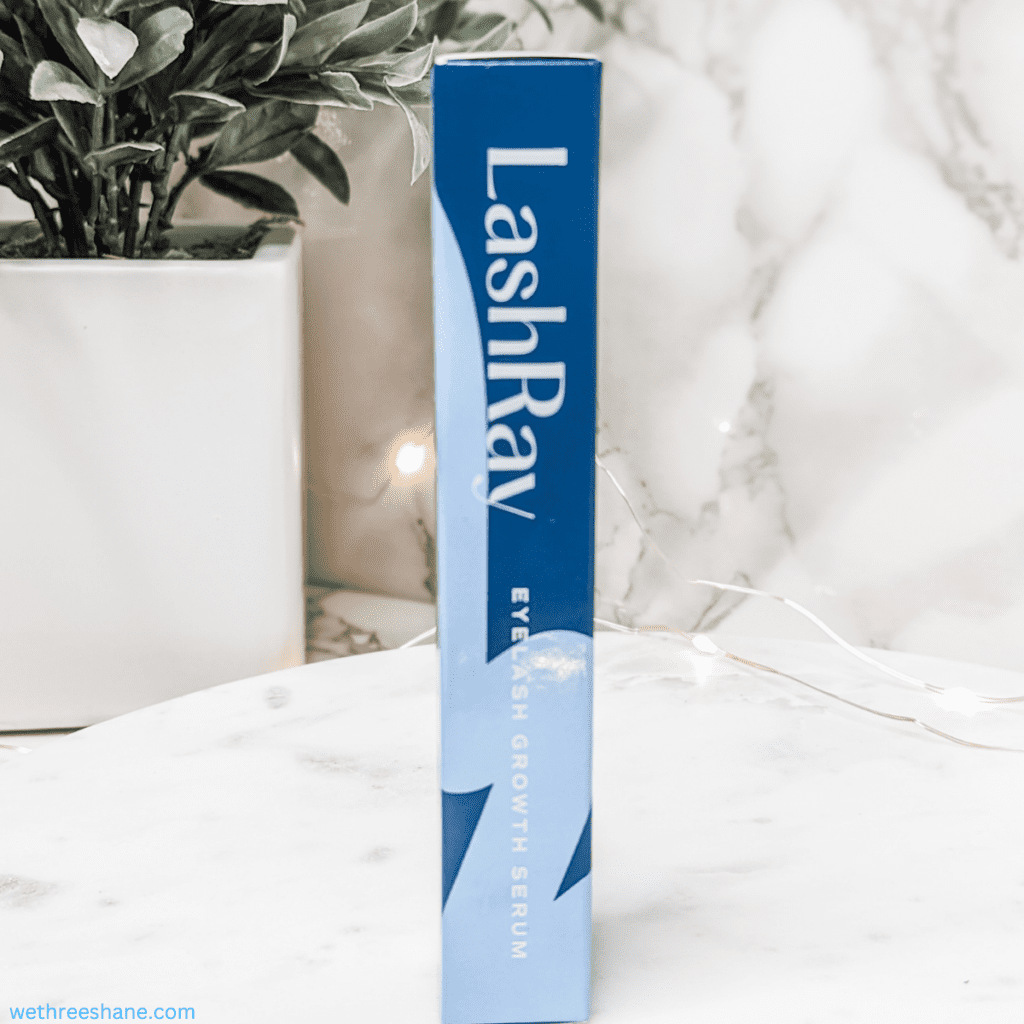 LashRay eyelash growth serum is an absolute holy grail for me. I am getting the same results as I was getting with the more expensive brand, but at 1/4th the price!! Plus it's made in the USA.
Amazon and Walmart both sell it, but it is popular so both of them run out from time to time, so I always check both sites to see who has it at the best price when I am ordering. By checking both sites, I can usually get it for under $20.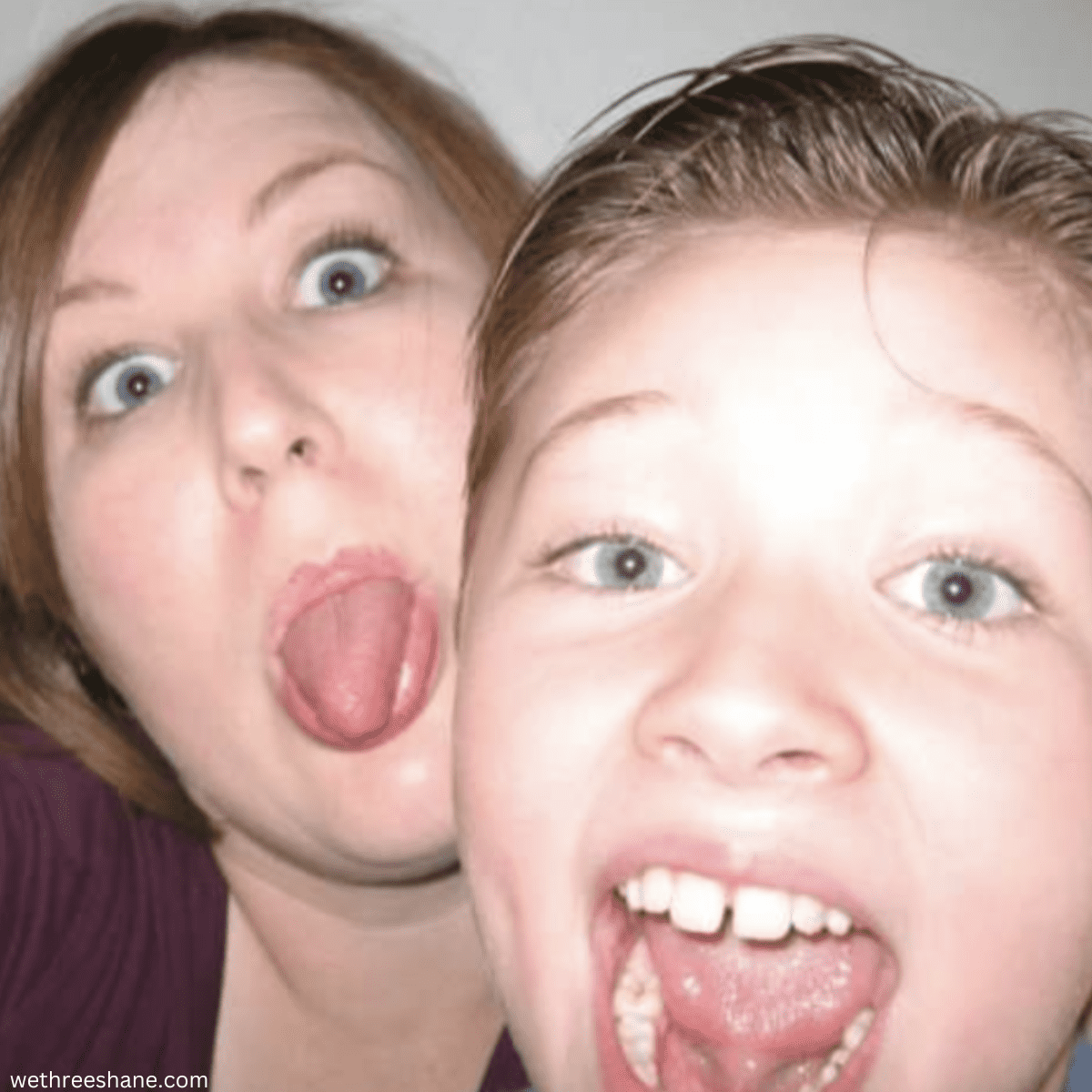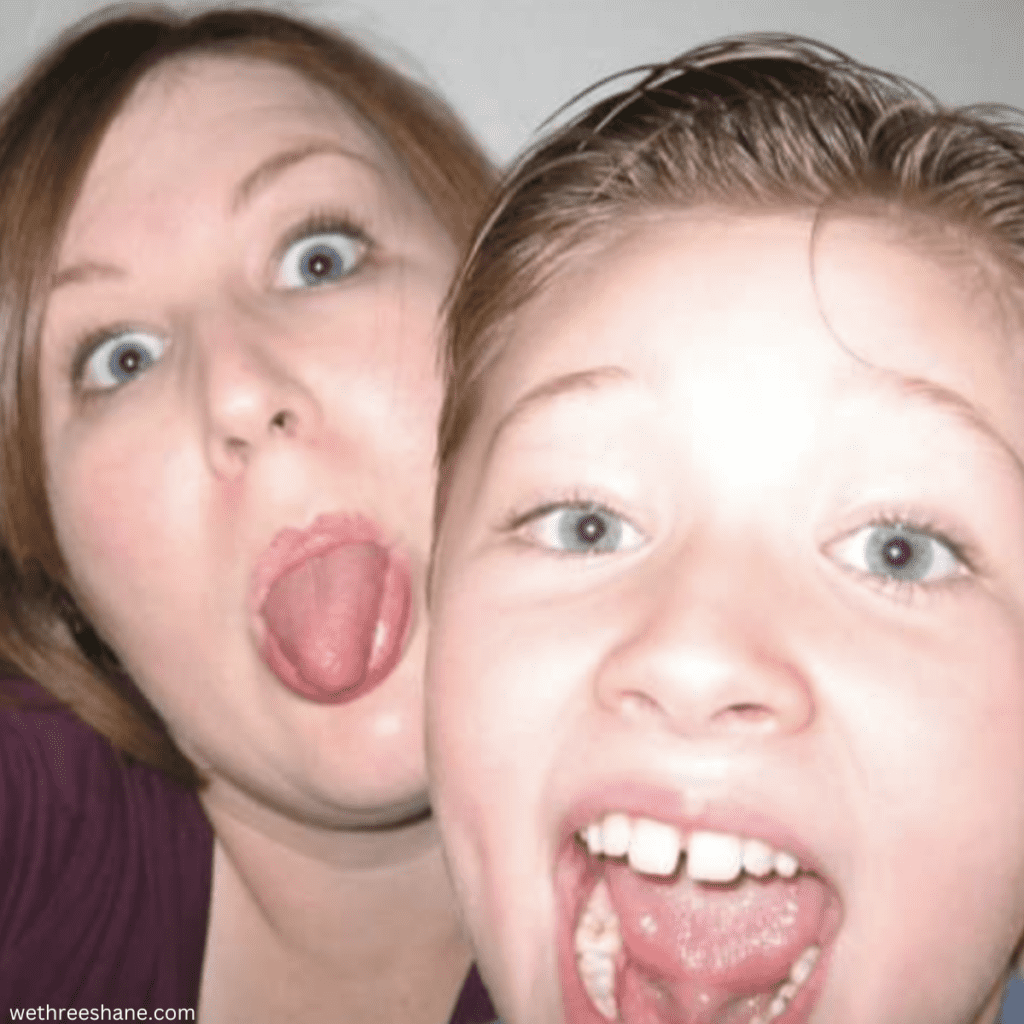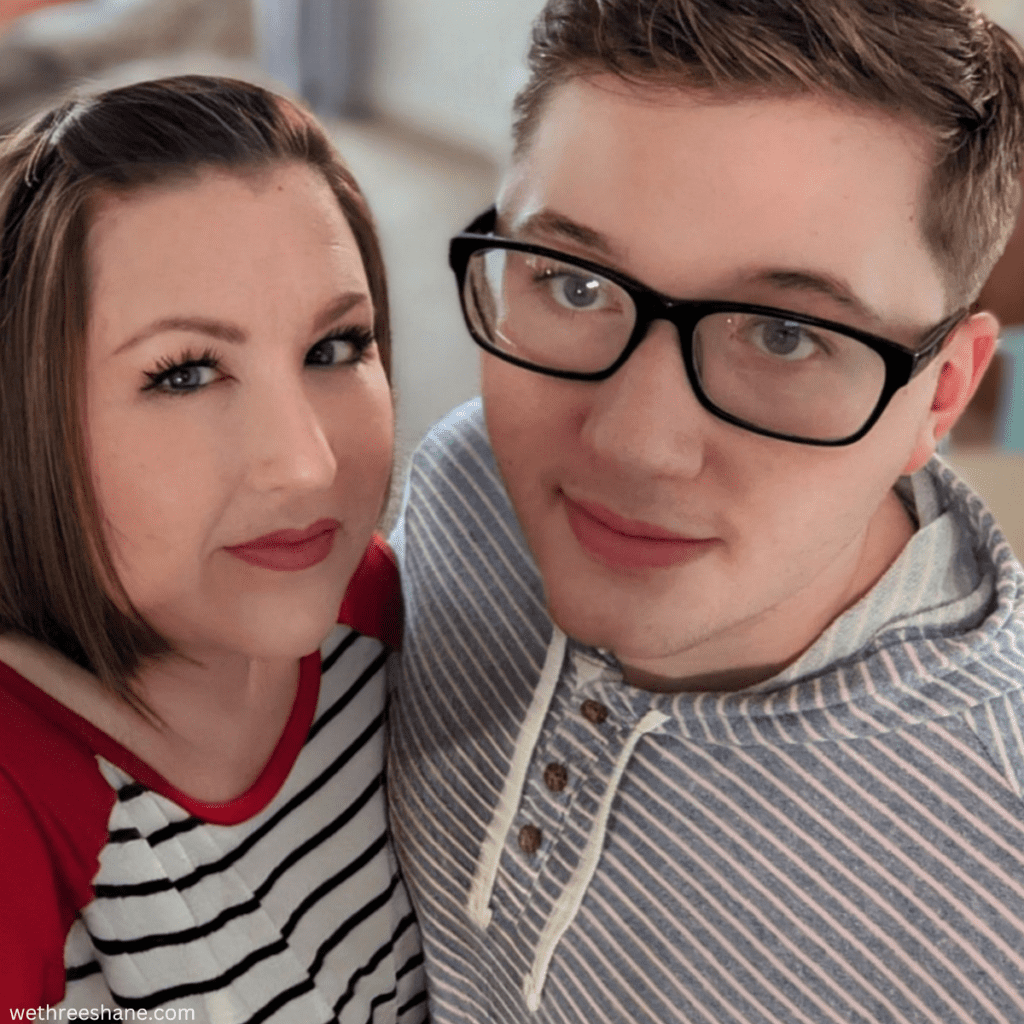 My lashes before I started using eyelash serum, and after are pretty dramatic.
Now, the trick with an eyelash serum is to be consistent. I use it every night on my top lash line before bed, and it takes about 4-6 weeks to see results. But I have been using it for years now, and as long as I am consistent, I have long, healthy lashes.
---
My Favorite Mascara and Remover From Amazon
I have an absolute favorite mascara from Amazon, but the one down side is that it was really hard to remove. But luckily they recently came out with their own remover, so the problem was solved.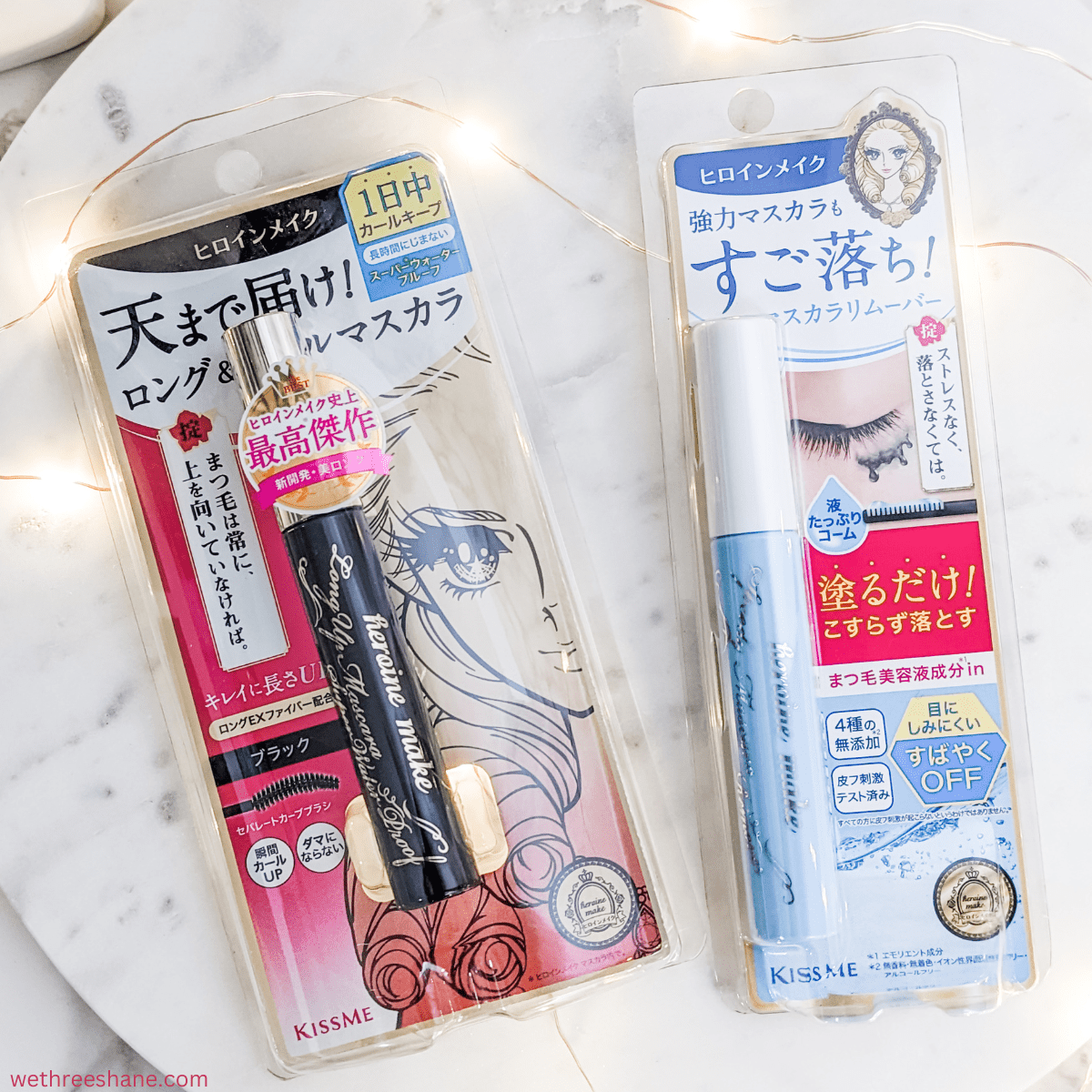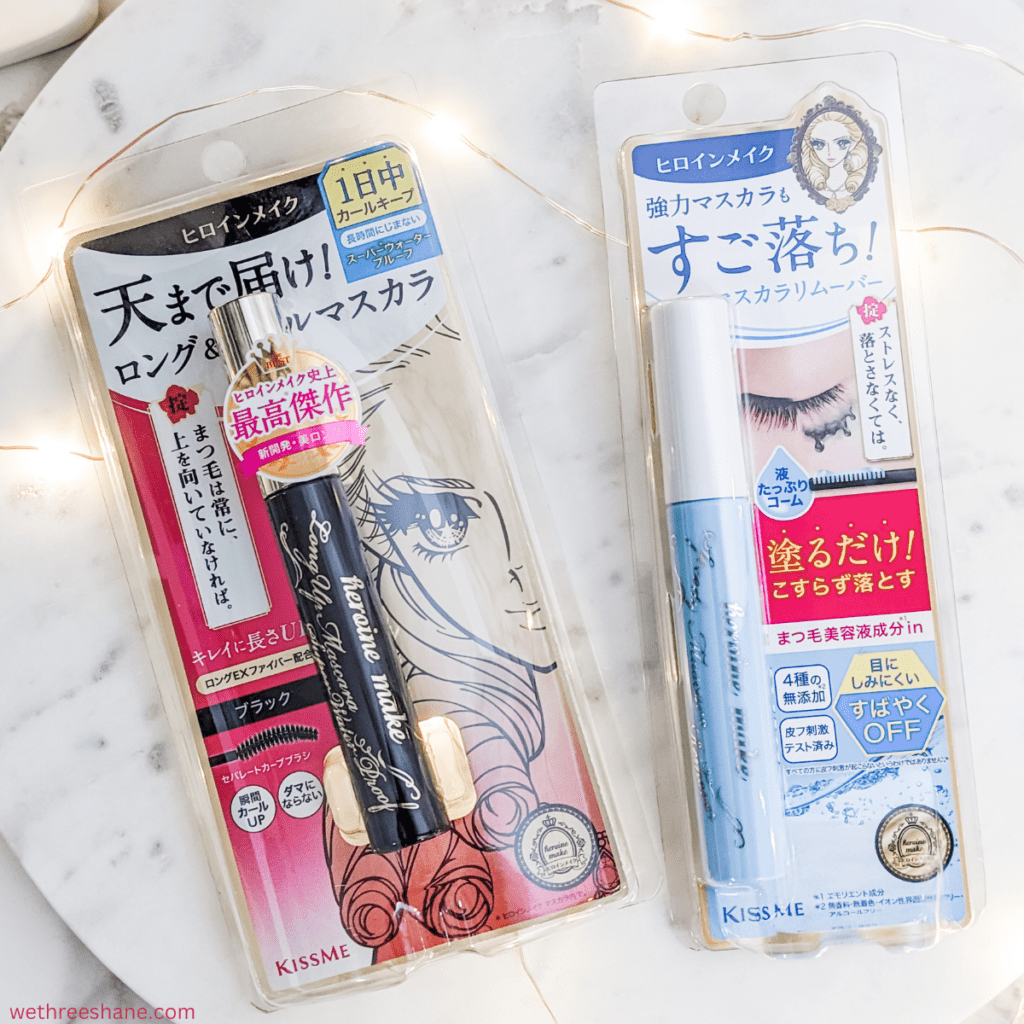 My favorite mascara is the KissMe Heroine Long and Curl Mascara. This stuff is waterproof and has serious staying power (hence the need for its own remover).
I have very straight lashes and the holding power helps my lashes hold the curl. Plus it makes them look long and defined.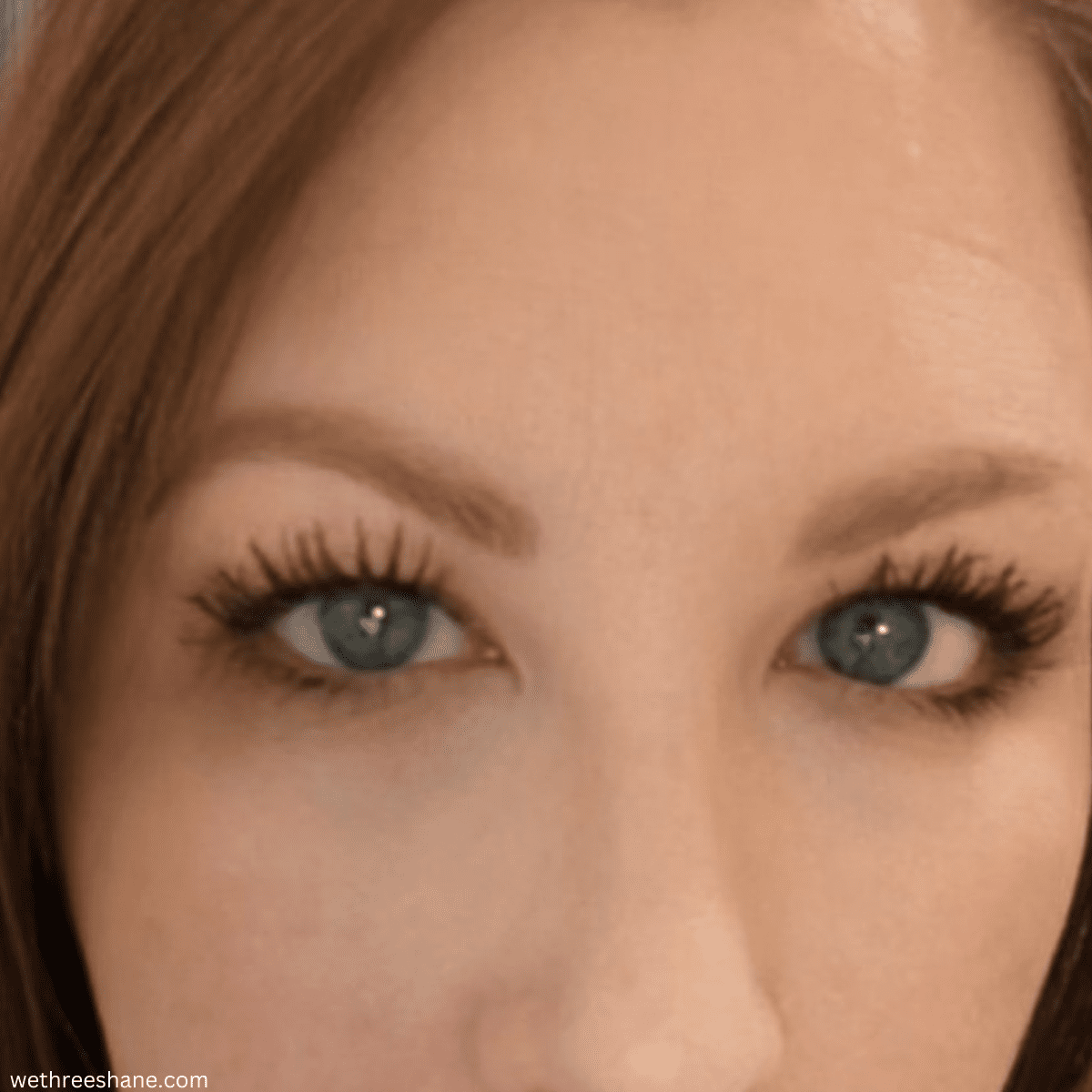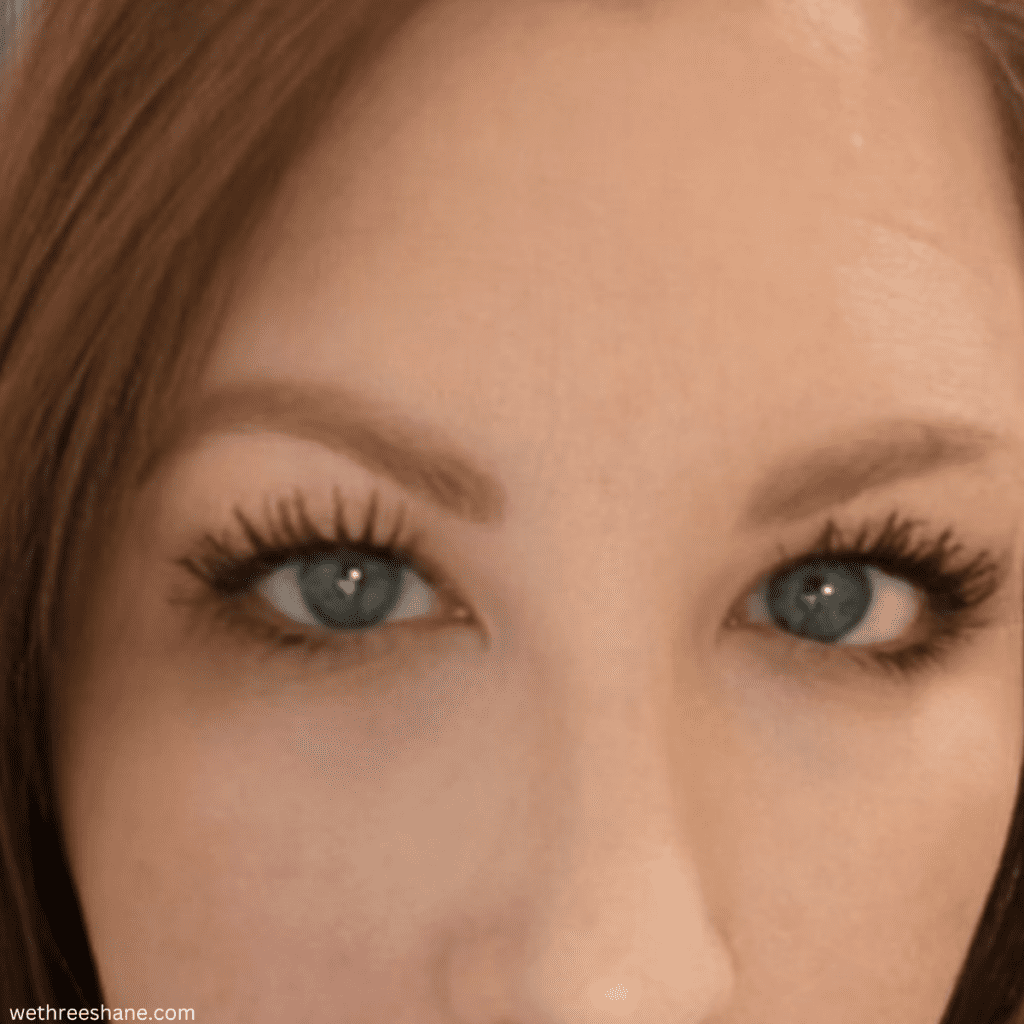 The matching remover is the KissMe Heroine Make Speedy Remover. Before I would really have to scrub with soap and water to get this mascara off, but this really helps to remove it without the harsh scrubbing.
---
Heated Eyelash Curler
The next thing that has helped my straight lashes keep their curl is a heated eyelash curler. I will curl my eyelashes with a regular curler, apply my mascara, and then after the mascara dries, I will lift them with a heated eyelash curler.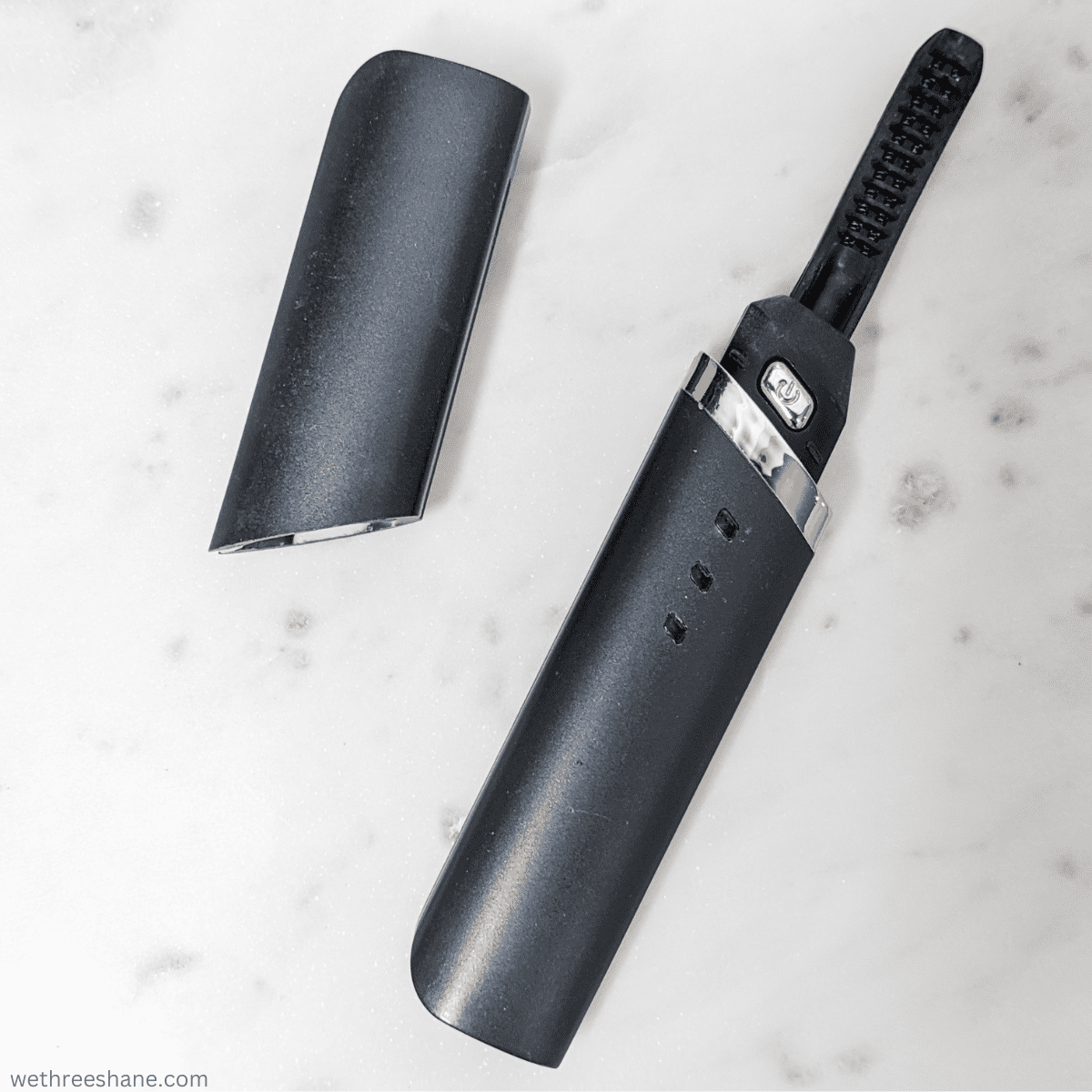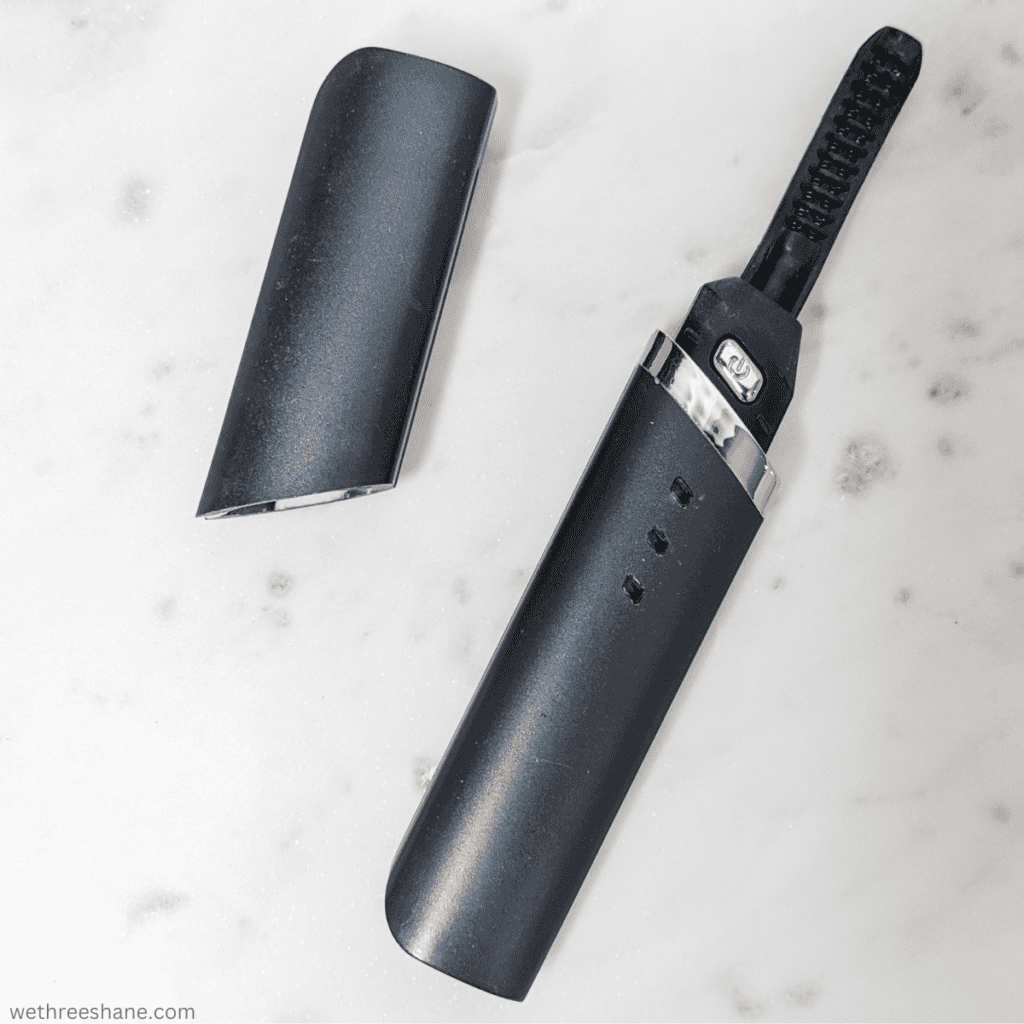 I bought my curler a few years ago and it was a little thicker. Now they have made them even more streamlined.
But the heated curler I like is the URSOBTF Heated Eyelash Curler. It heats in seconds, and has 4 different heat settings so you can pick the setting that is right for your lashes. And it charges with a type C charger, which makes it fast and easy to keep charged up.
---
Perm Kit
The next affordable Amazon product I have used for amazing lashes is a perm kit.
Like I have stated above, I have very straight lashes. It takes two types of curlers and a very light weight mascara with serious staying power to keep them curled and lifted all day. So I decided to try a perm kit. It worked!!
I used the Breavo Lash Lift Eyelash Perm Kit. Kim and I both tried this kit. It comes with the solutions and tools to perm your lashes on your own at home.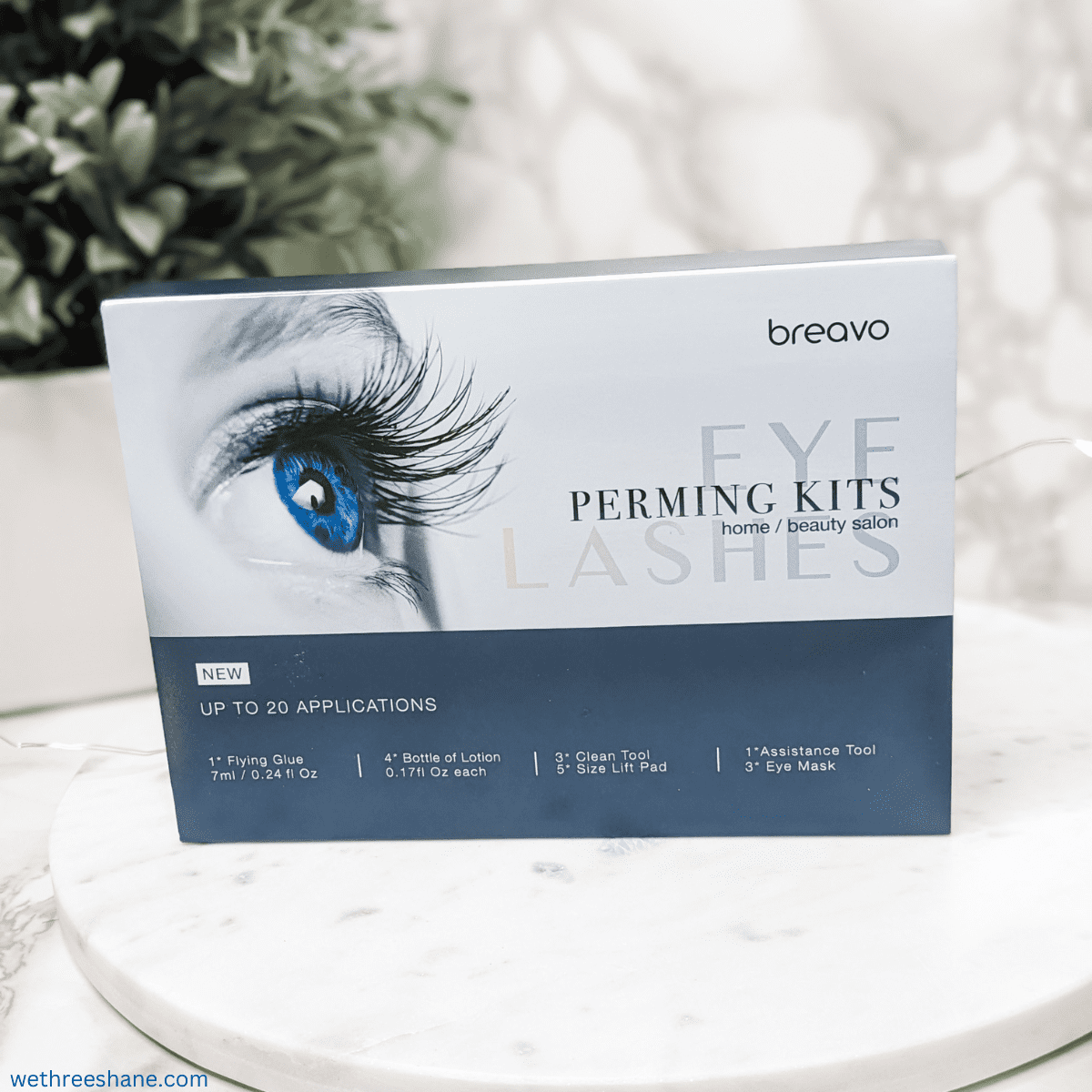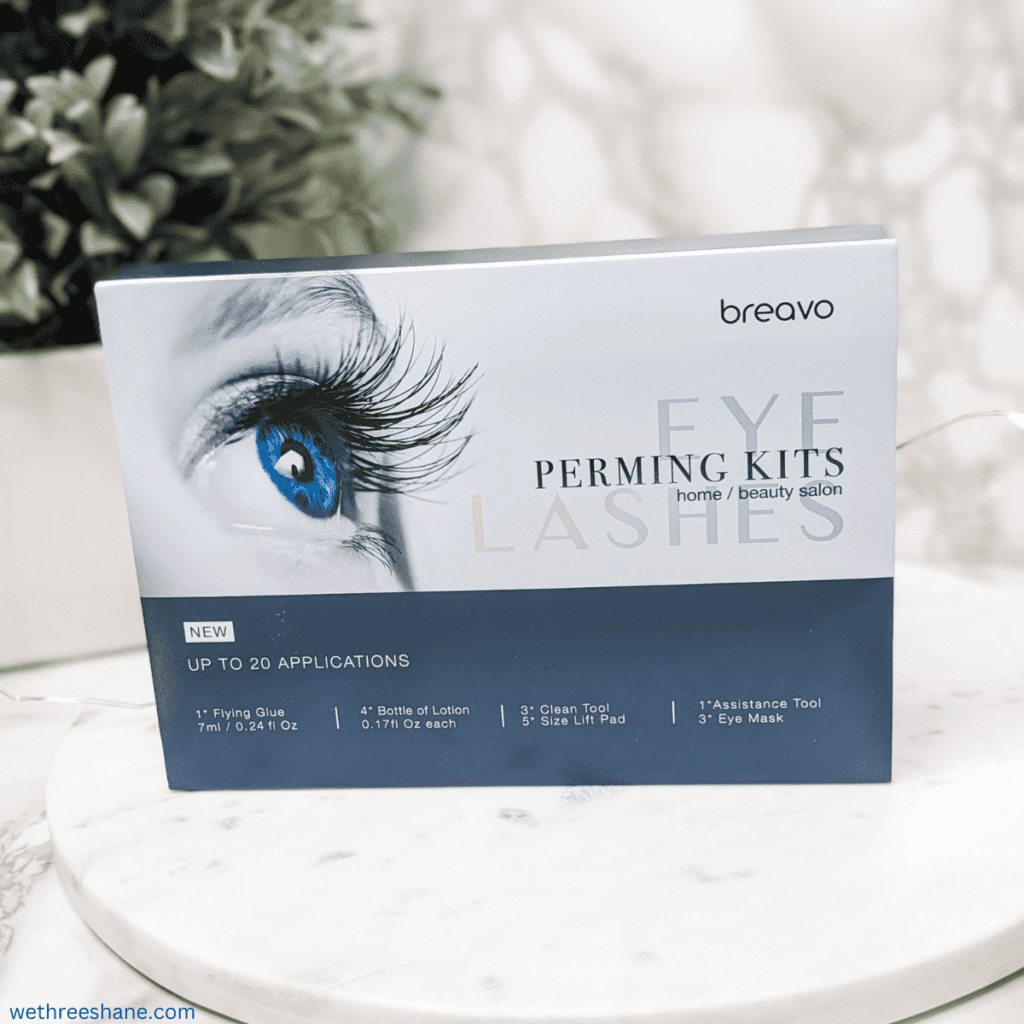 The process was easy to do, but it does take a while. Make sure you read all of the instructions and follow them exactly because perming your own lashes at home can be dangerous if you don't follow the instructions and get the solutions in your eyes.
Also, I had read that lash perm kits don't use very good glues, and that was true for us. We ended up upgrading the eyelash glue to i-Envy by KISS Super Strong Adhesive.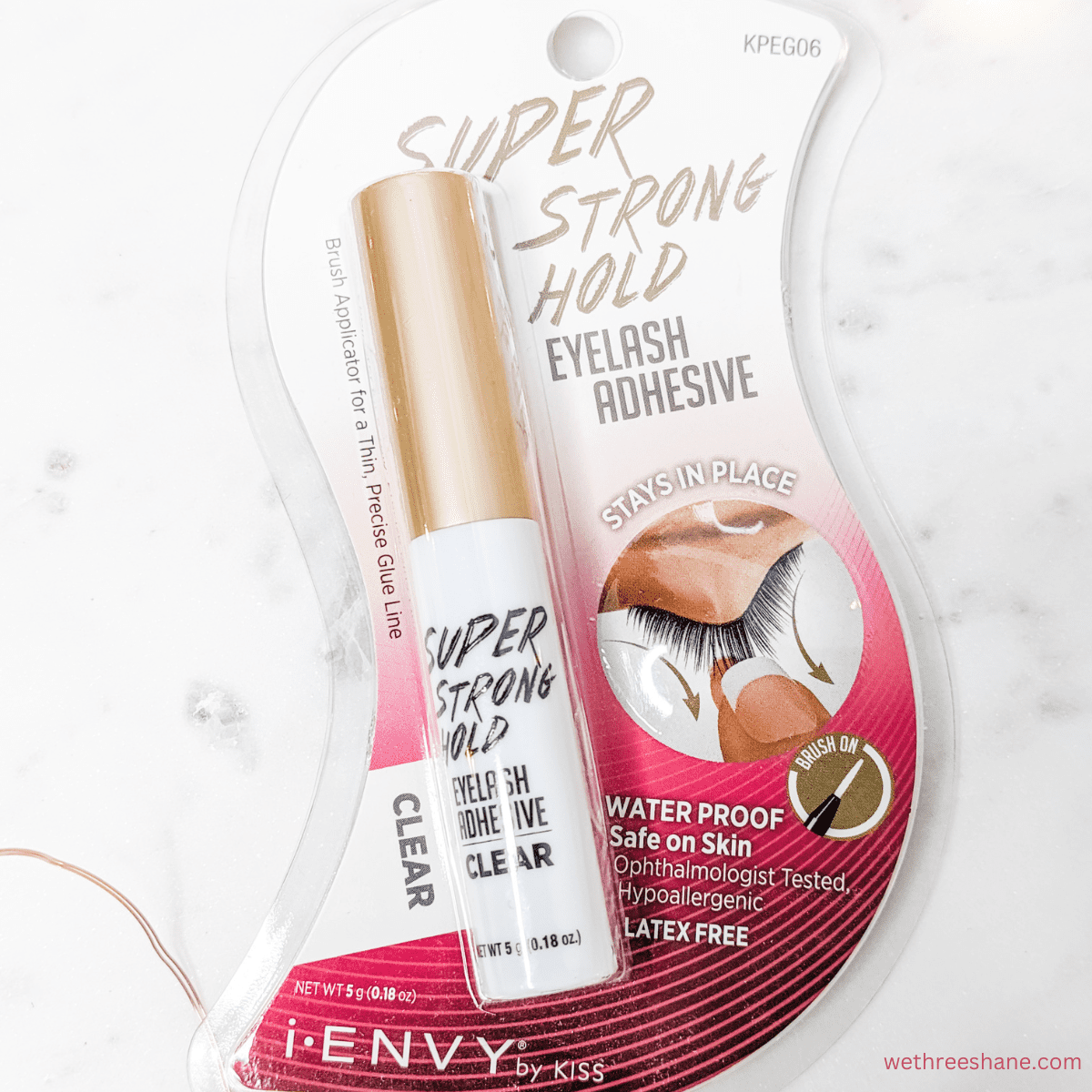 That worked amazingly well. If you are perming your eyelashes I highly recommend upgrading to this glue. I also recommend it for attaching false lashes instead of the cheaper glues that usually come with those sets.
My Conclusion on Lash Perming
While the perming worked well for me, Kim did not get good results. But even though it did work for me, there are things to consider before perming your lashes.
It can be dangerous. You really have to make sure to keep the solution out of your eye.
It takes a lot of time and patience.
With repeated use, perming solution can damage your eyelashes. So make sure you are following the guidelines for how long you are leaving the solution on your lashes. And I would recommend using an eyelash serum to keep your lashes strong between perms.
While I did get a good lift, and great staying power, I don't know if I would do it again for day to day use. I think I would save it for special occasions, or before a vacation where I didn't want to have to worry about a long makeup routine.
There was a difference in staying power. At the end of a long day, my lashes where more lifted than with curling them alone. I just don't know if it is a big enough difference to do this every few months.
I will include pictures so you can see the difference. The one on the left is at the end of the day without the perm, and the one on the right is with it.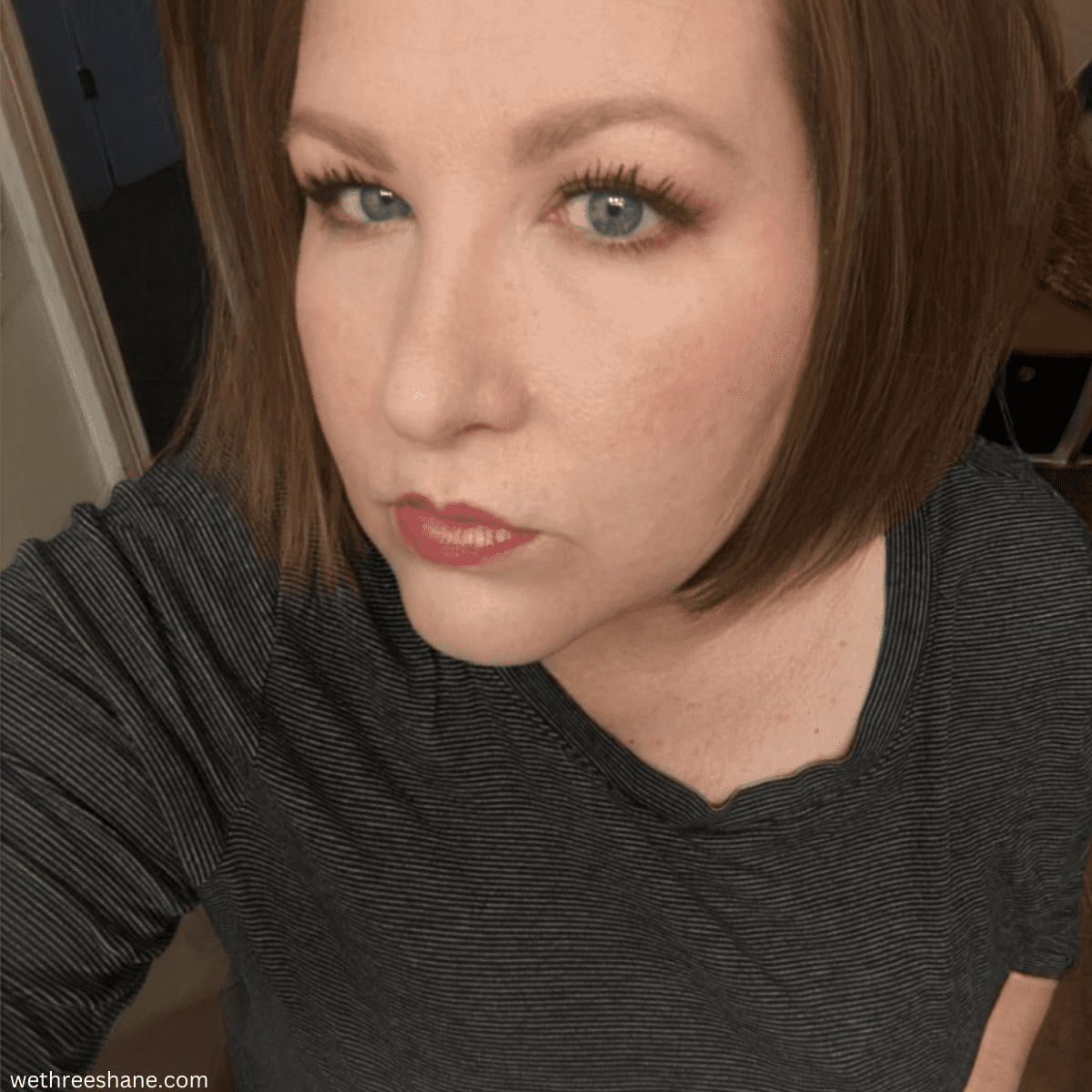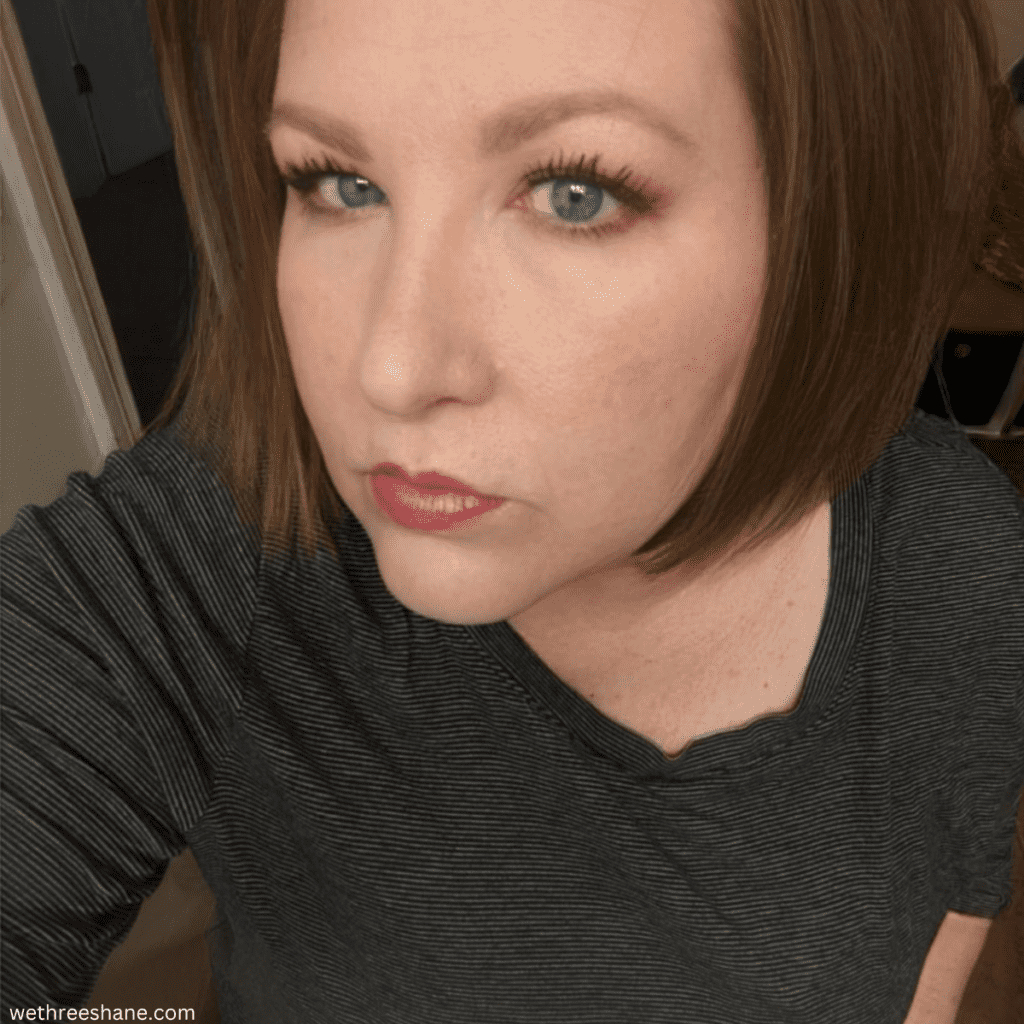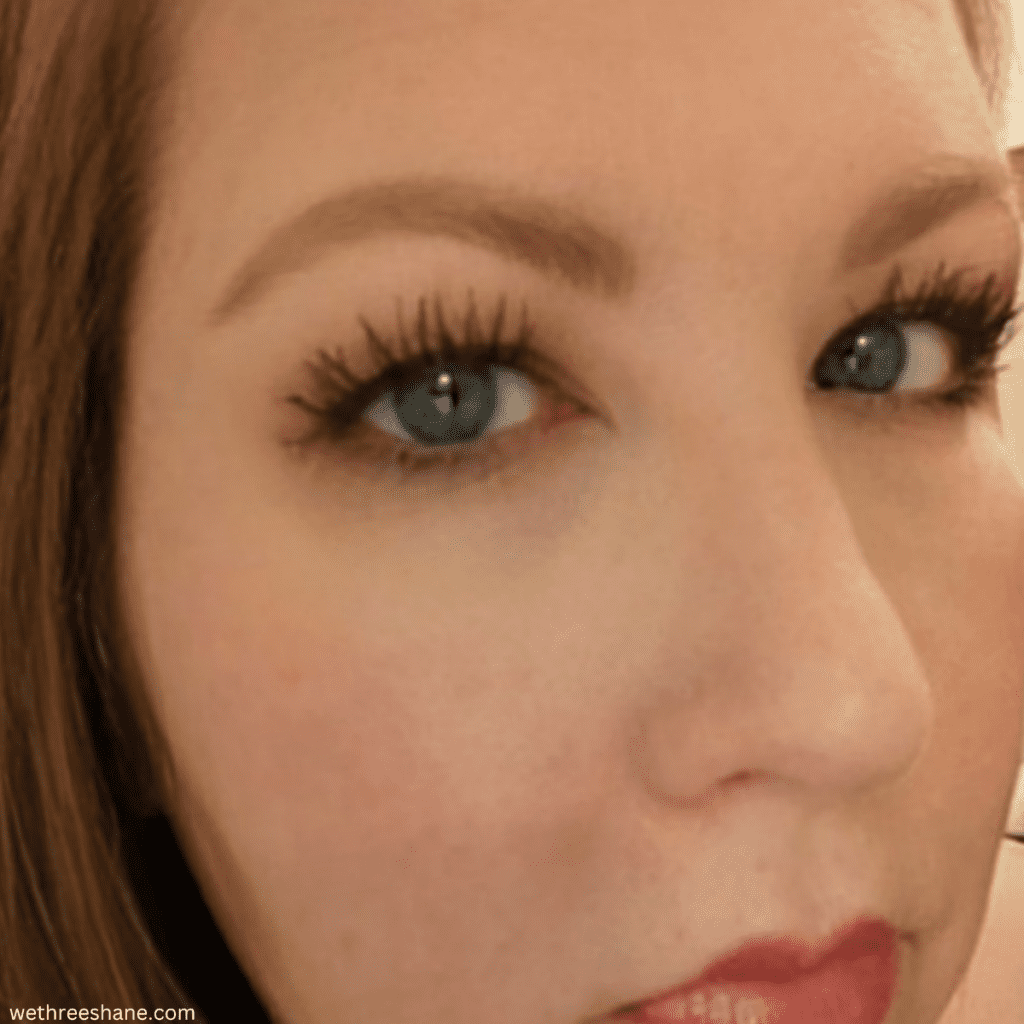 There is a difference for sure, I guess you would just have to decide if it was worth the time and effort.
---
Color Mascara, An Affordable Amazon Product for Fun, Dramatic Lashes
An affordable option on Amazon for amazing lashes for special occasions is colored mascara. While colored mascara is fun and dramatic, it is also more prone to flaking than regular mascara.
The brand I have had the most luck with for dramatic color while still giving me decent performance is L'Oreal Voluminous Mascara in Cobalt Blue.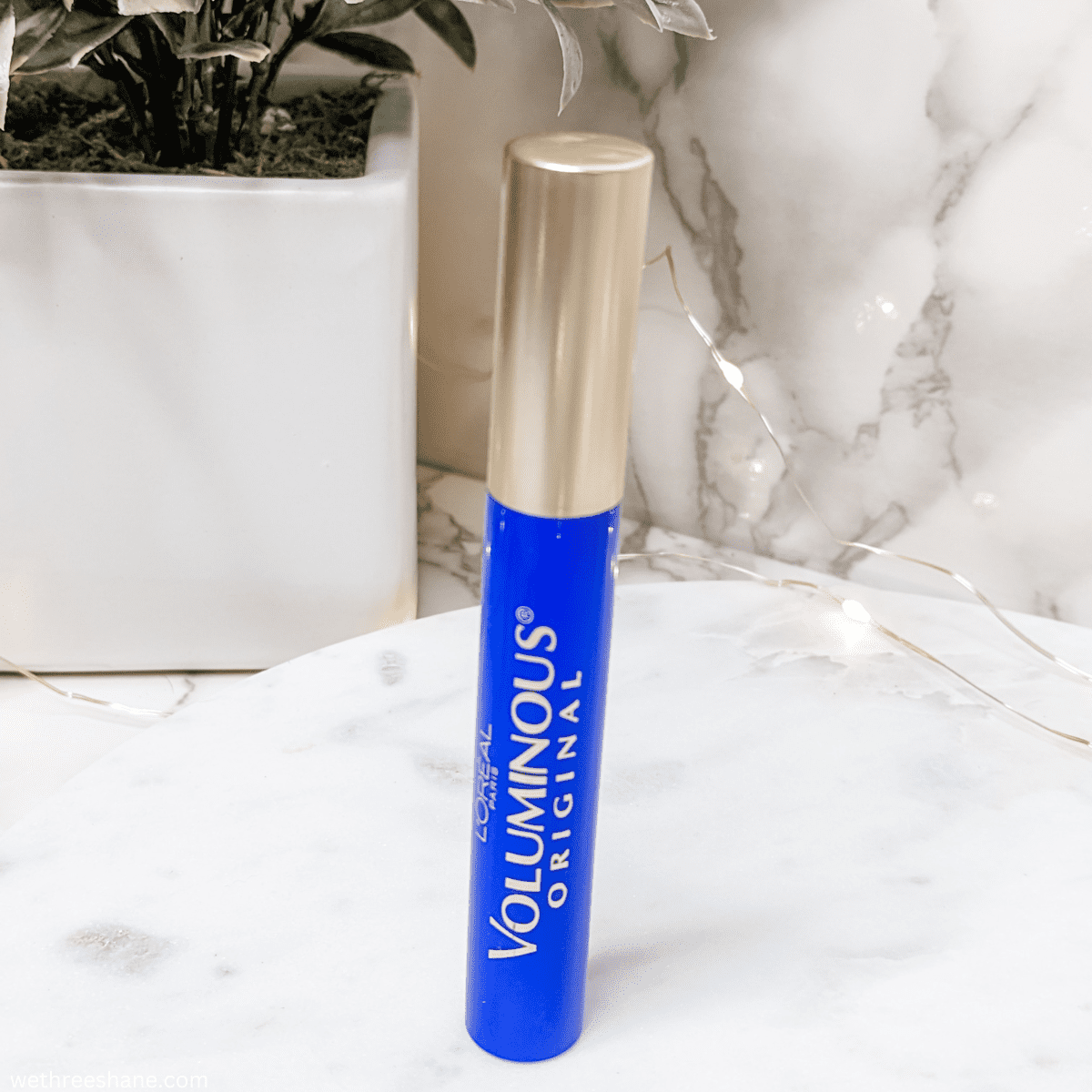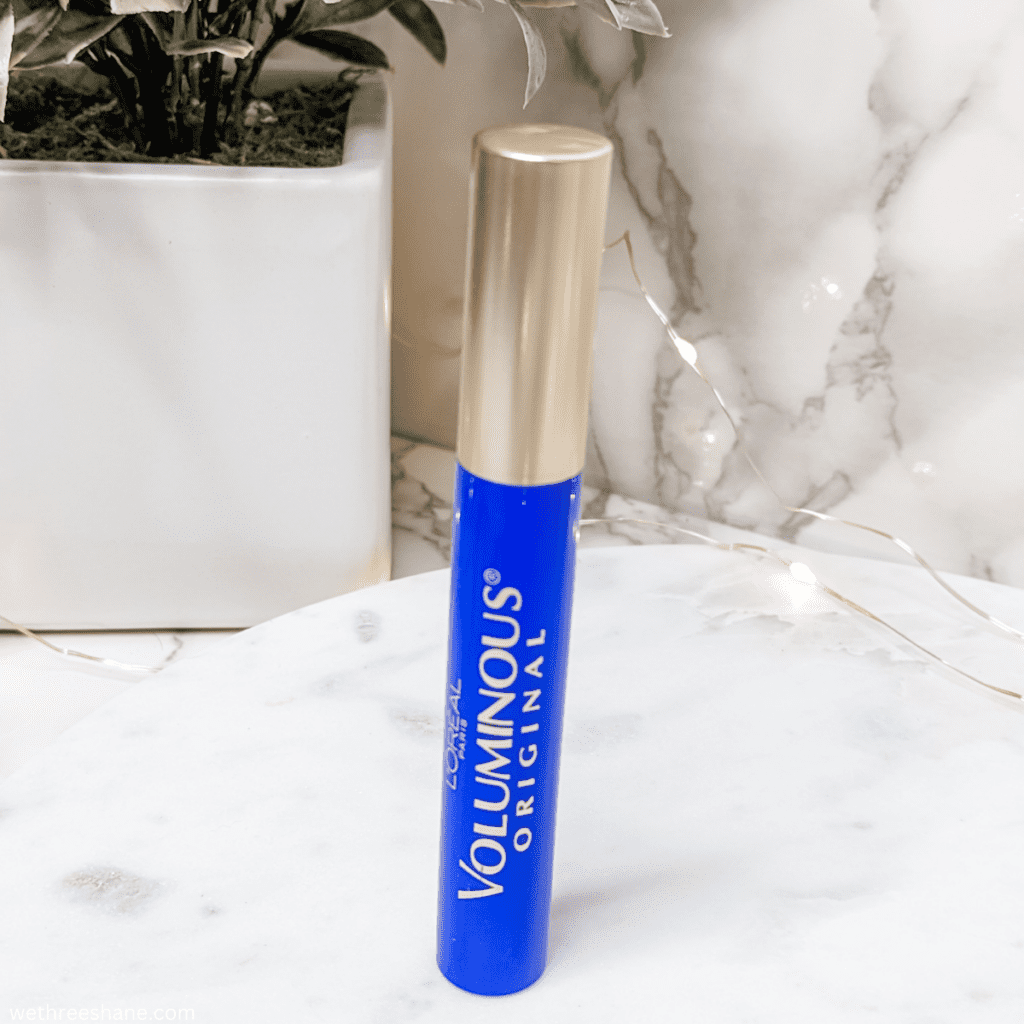 This color is fun, and dramatic. Great for a night out on the town, or a holiday party where you want a little more pizzazz.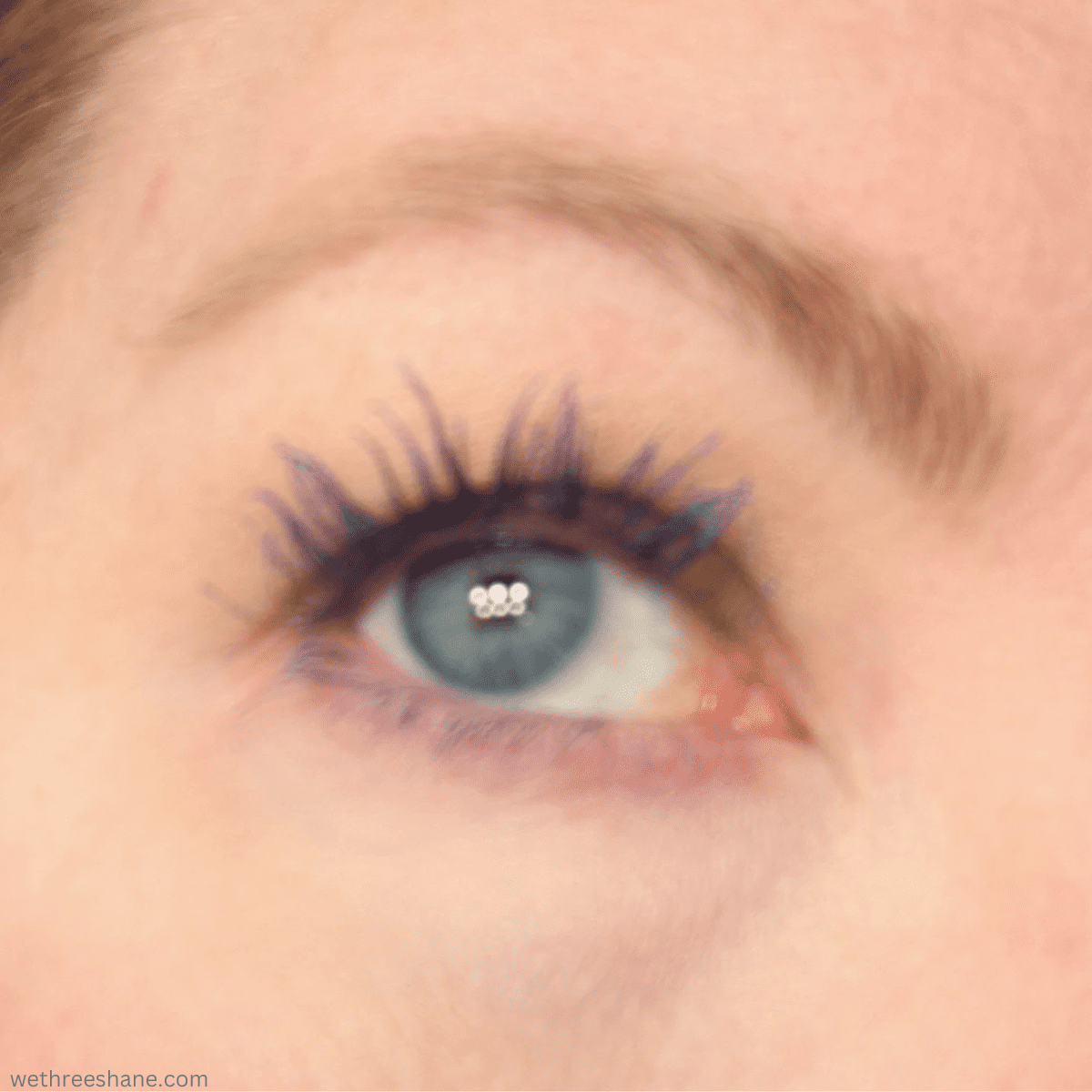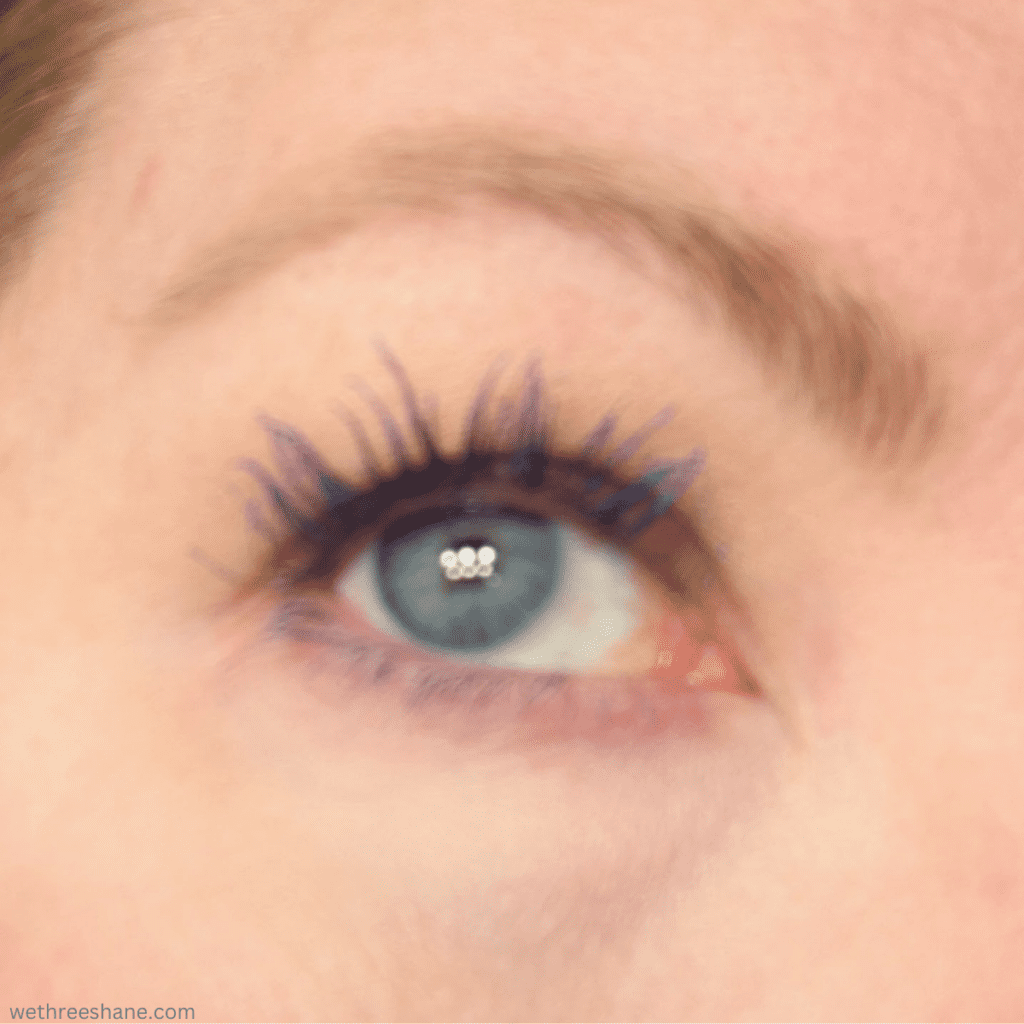 If you just want a little extra something, but you aren't ready to go for the dramatic blue, L'Oreal also makes a Voluminous Mascara in a Deep Burgundy that would be great for a Christmas party.
---
Affordable Amazon Products for Big, Bold Lashes
If you want really big, bold lashes without the damage and commitment of extensions and fills, false lashes are the way to go. And while magnetic lashes have come a long way, I think the ones with the thinner strips are just too flimsy.
I prefer a thicker strip for better grip, like the Luxillia Magnetic Lashes and Liner from Amazon.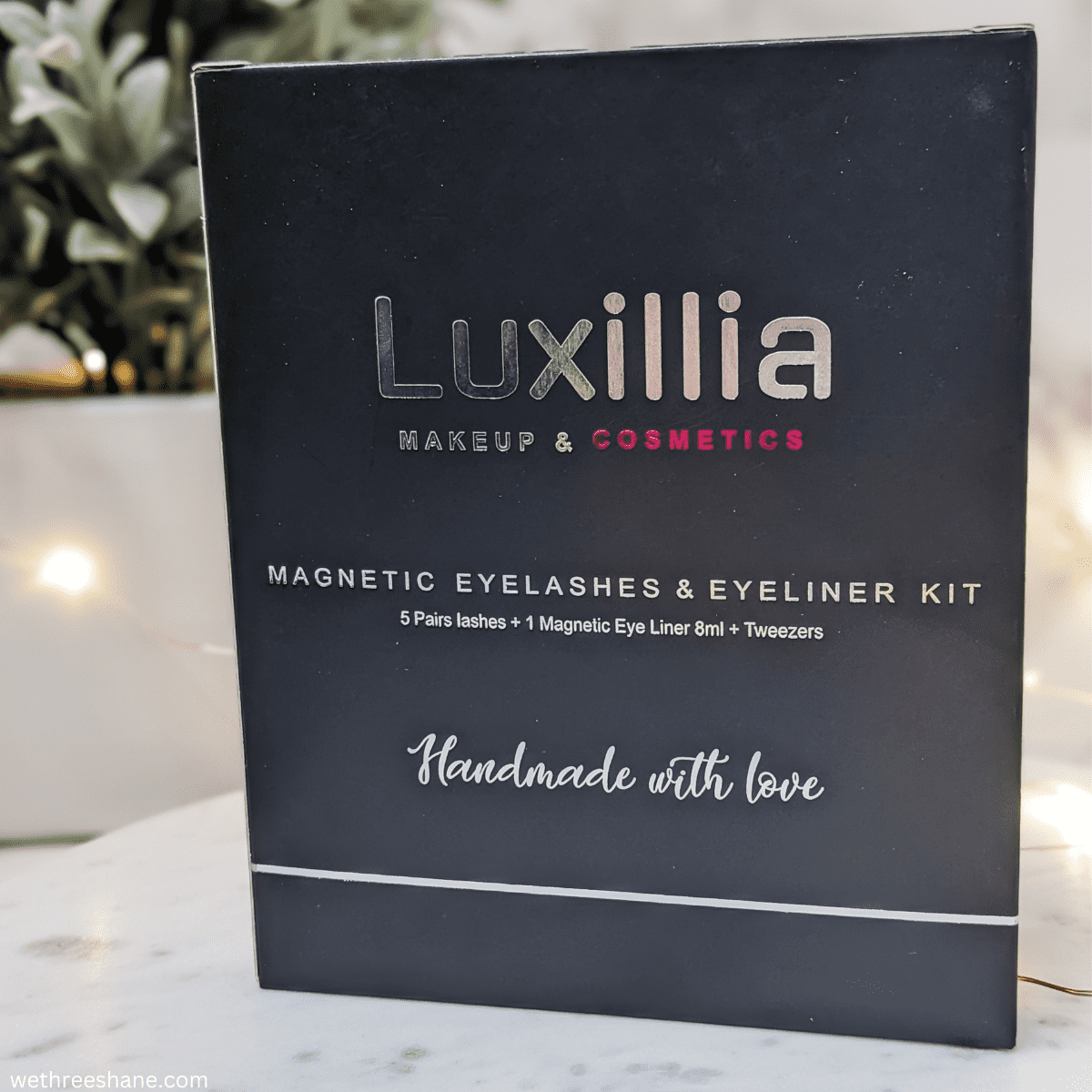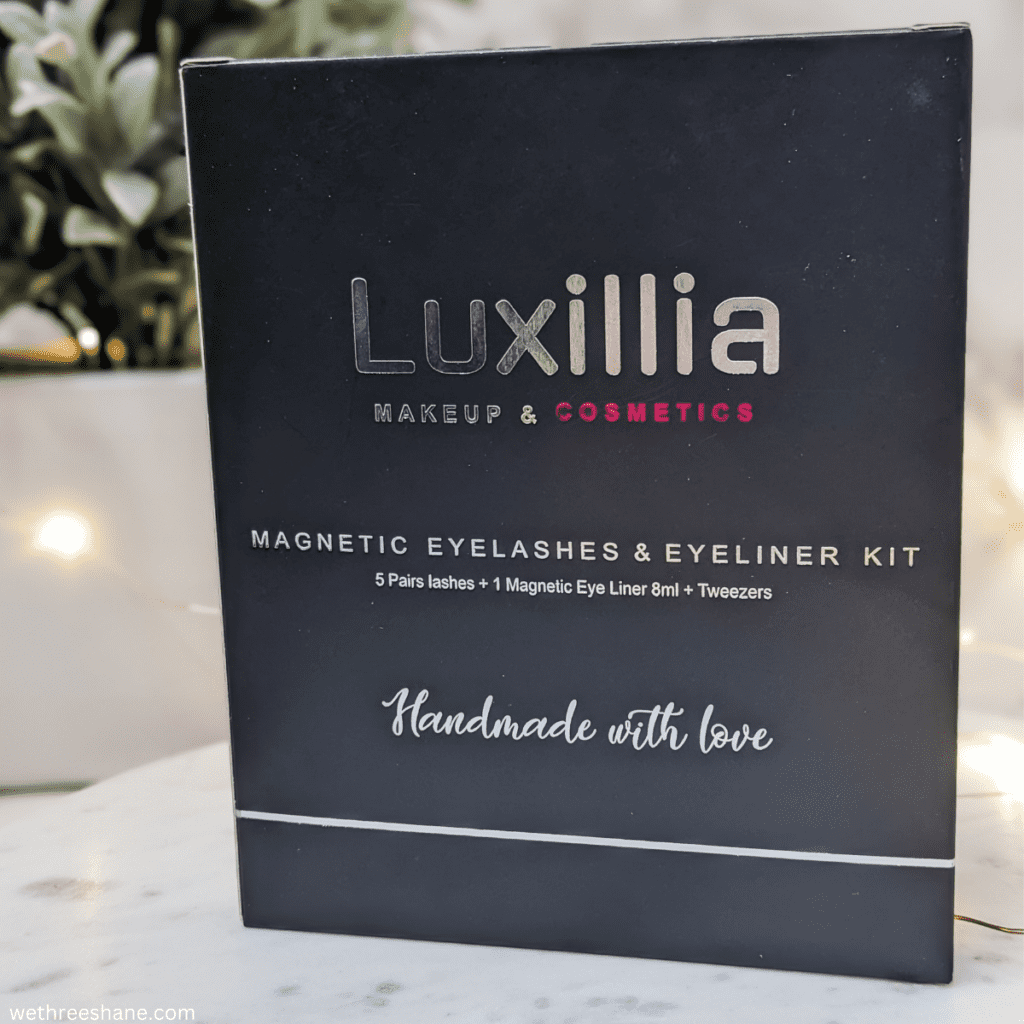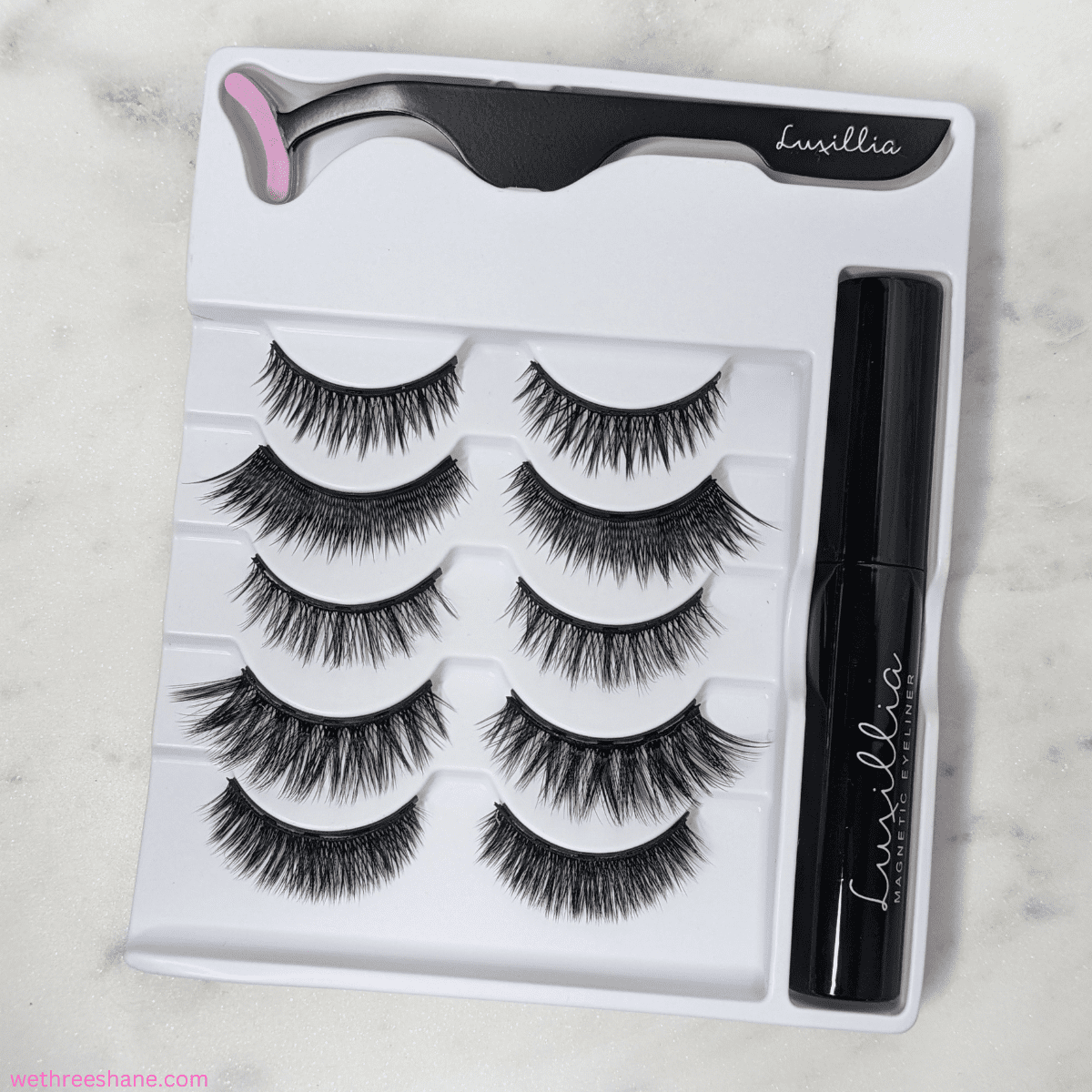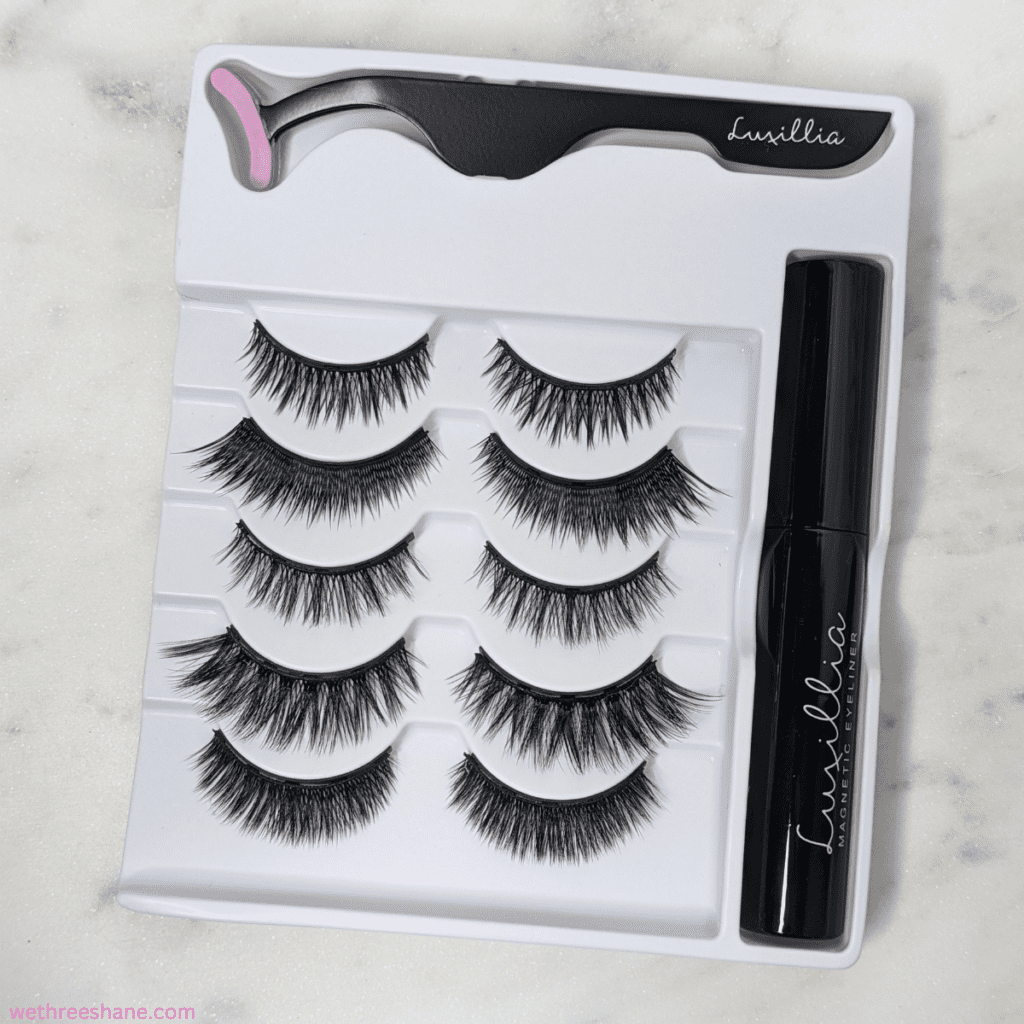 These lashes are beautiful without screaming fakes from a mile away. There are 5 different styles inside for different looks. They are handmade to give you a more natural look, while still giving you the bolder lashes you want.
And they have that thicker band for better staying power. The band is even big enough to use them with the glue I recommended above if you prefer.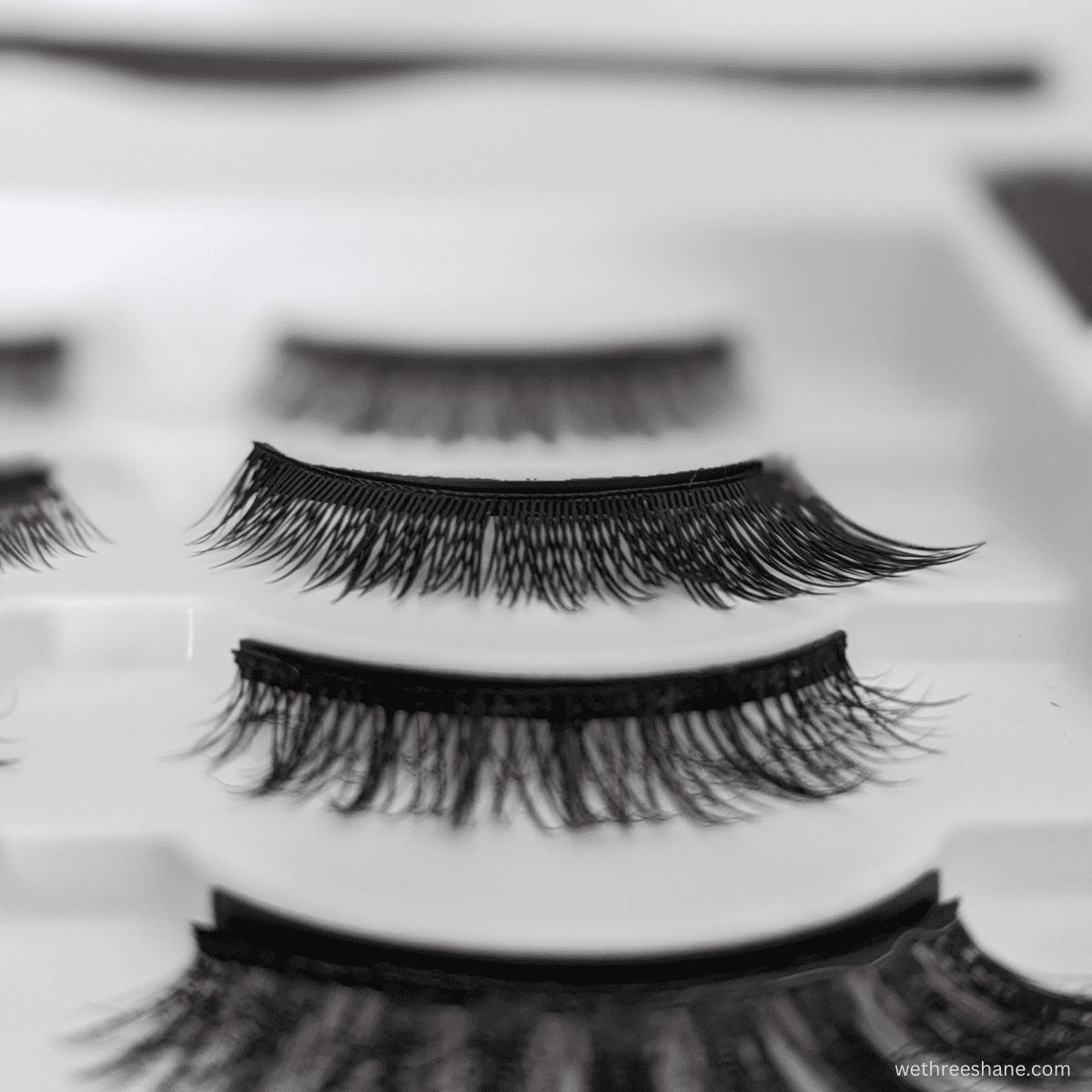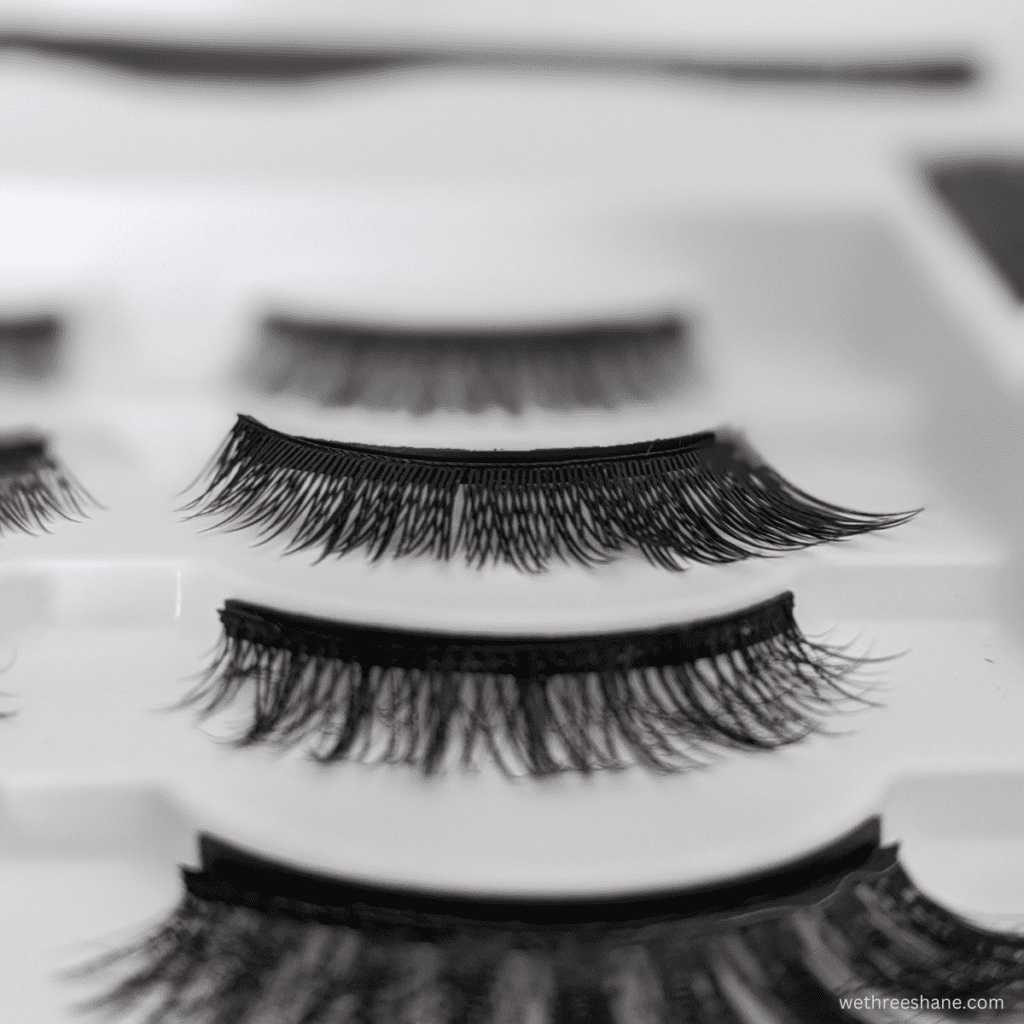 They truly are some of the best looking false lashes I have found in such an affordable price range. And while my lashes look good enough just using the serum and my favorite mascara on their own to not need false lashes on a day to day basis, having falsies for special occasions can be fun!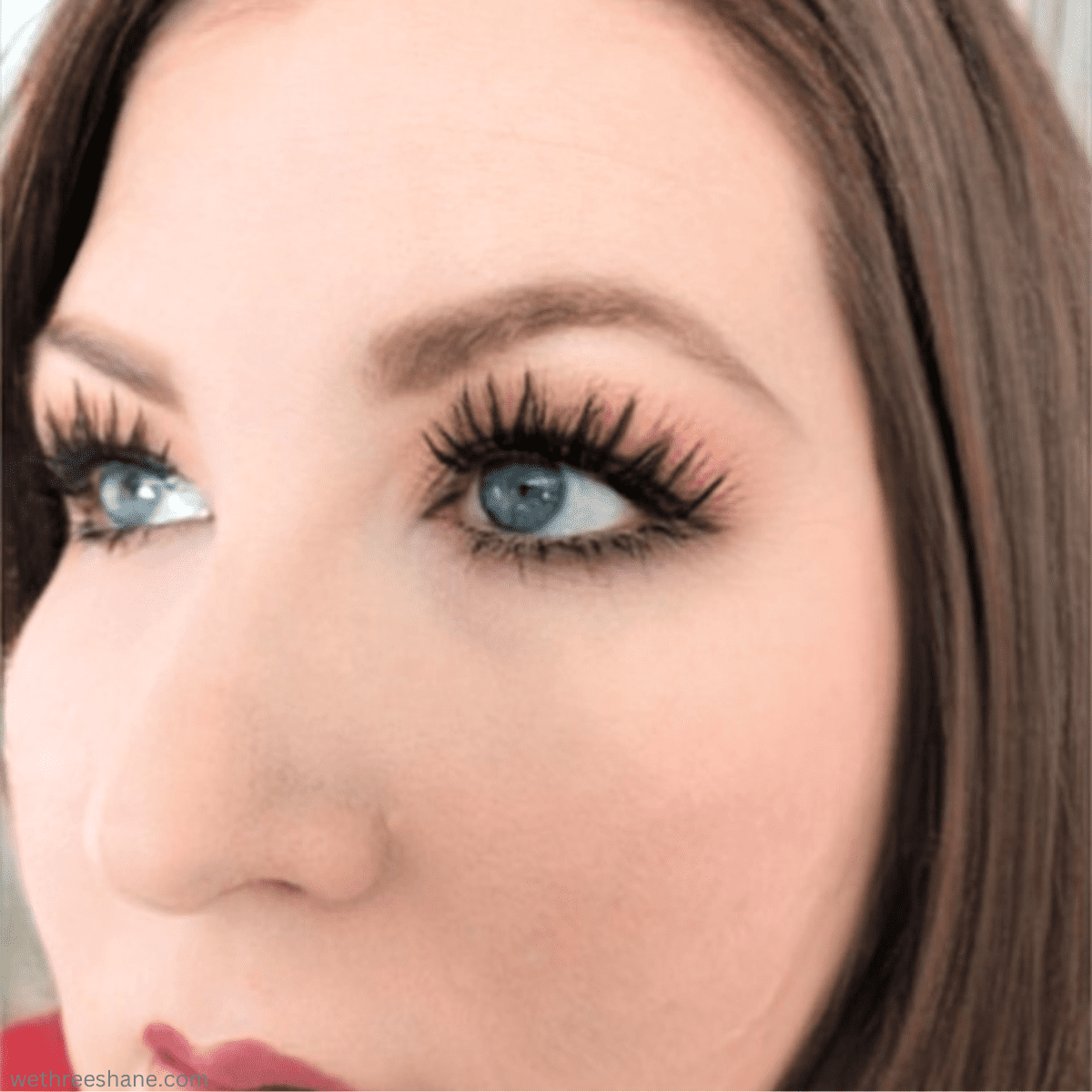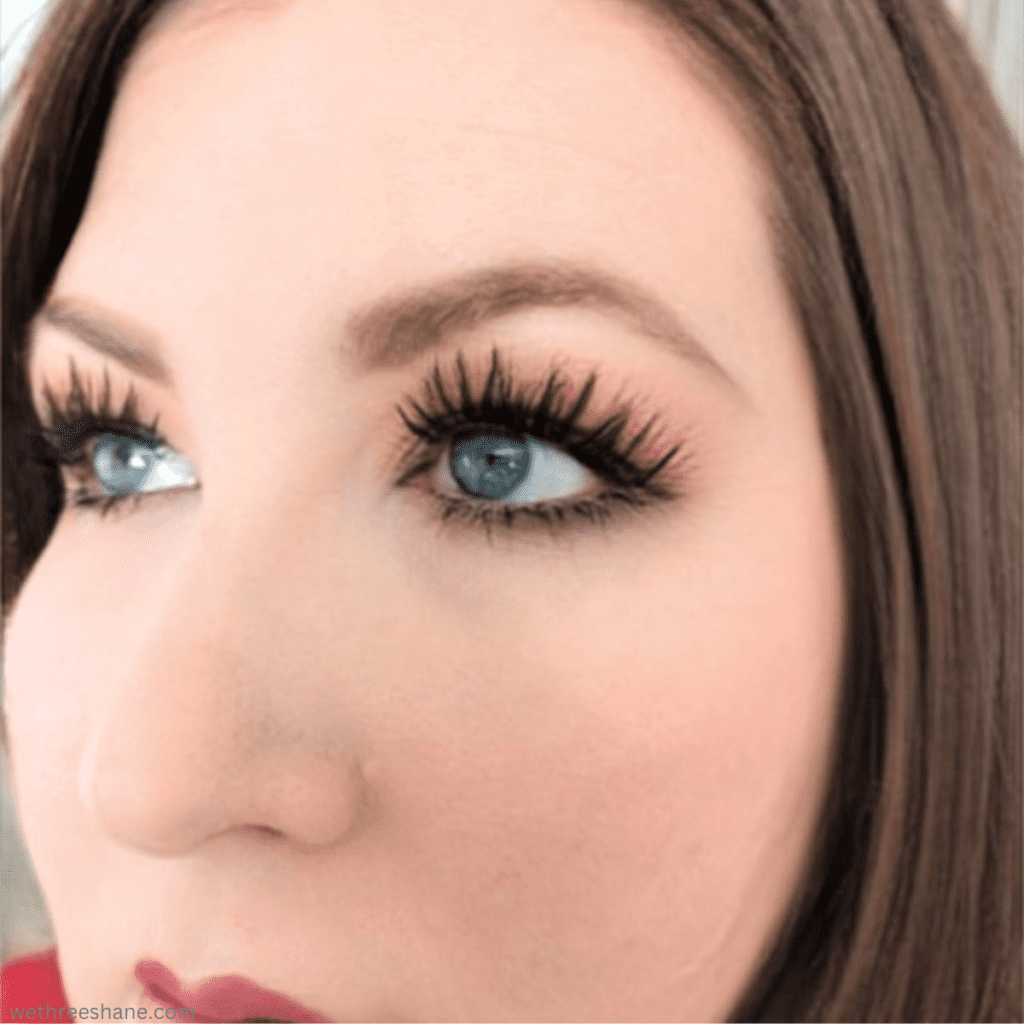 ---
Great Lashes at an Affordable Price is a Reality with Amazon
For a long time I considered extensions as my lashes were losing their luster. I wasn't sure if it was possible to get the lashes I wanted without them.
Now, I am so glad I went the other direction and found affordable products from Amazon instead. I have healthier, longer, stronger lashes without having to go to a salon and pay big bucks. Plus, the products I have used have not damaged my lashes like extensions would.
---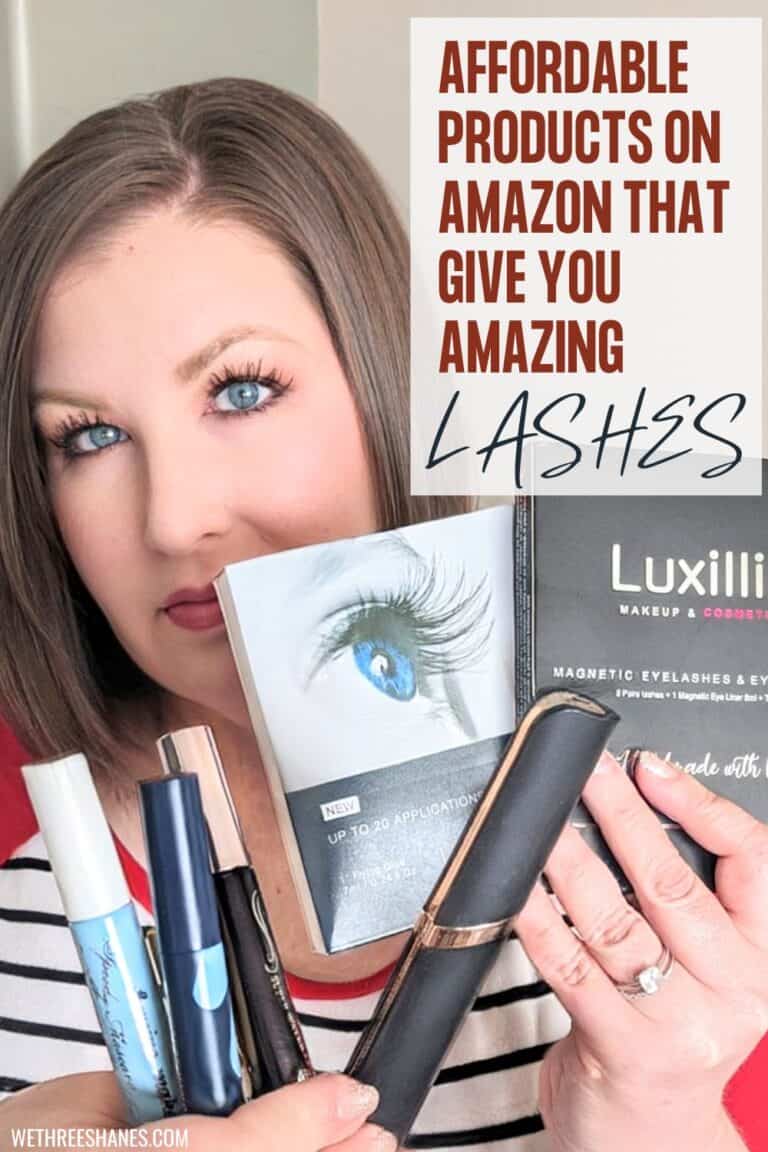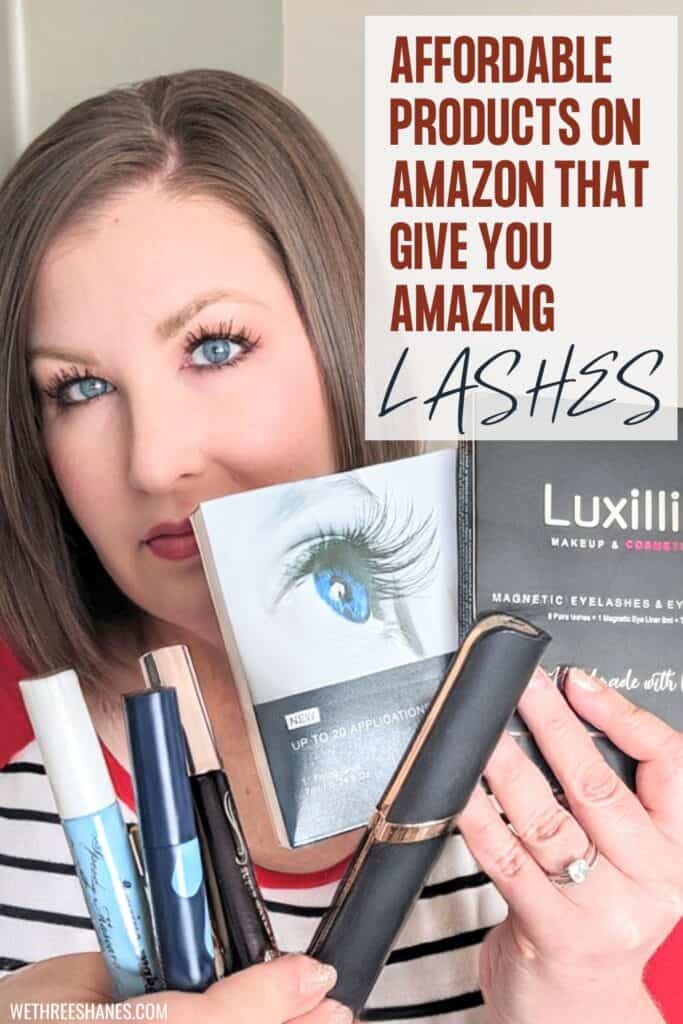 ---
If you want to go the bolder route with false lashes, or the more natural route with better lashes of your own, there are options for you. No more going to the salon, or just thinking you are stuck with lashes that diminish over time. You now have amazing options at affordable prices.
Now that you know you can get better lashes with affordable Amazon products at home, what are you going to try first?
---
You Might Also Like: