25 Fun Family Activities to do on Christmas Eve
'Tis the season to gather 'round, don our coziest sweaters, and immerse ourselves in the warm glow of holiday traditions. And what better time than Christmas Eve to create memories that will be treasured for years to come?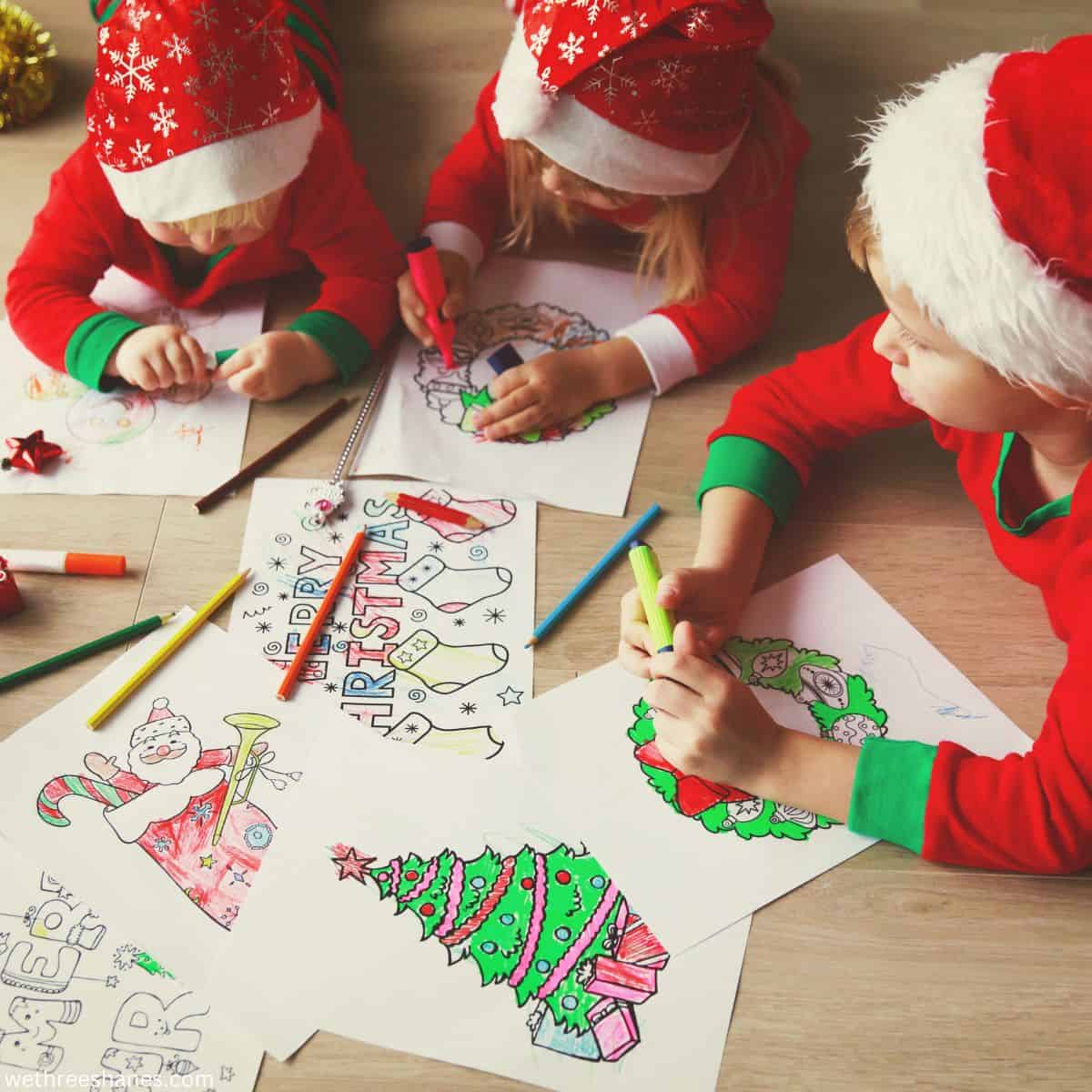 (THIS POST PROBABLY CONTAINS AFFILIATE LINKS. OUR FULL DISCLOSURE POLICY IS LONG & BORING BUT, YOU CAN FIND IT HERE.)
Christmas Eve Activities the Whole Family Will Love
In a world that often feels cluttered with distractions, embracing the spirit of simple living can be truly transformative, especially during this special time of year. By focusing on what truly matters—our loved ones, shared experiences, and genuine joy—we can craft an enchanting Christmas Eve that will be etched in our hearts forever.
So, let's dive into a sleigh brimming with fun activities that will ignite laughter, foster togetherness, and fill your home with that ineffable Christmas spirit. Whether you have a small family or a bustling household, these delightful traditions are perfectly suited for those seeking simplicity, meaning, and a touch of holiday magic.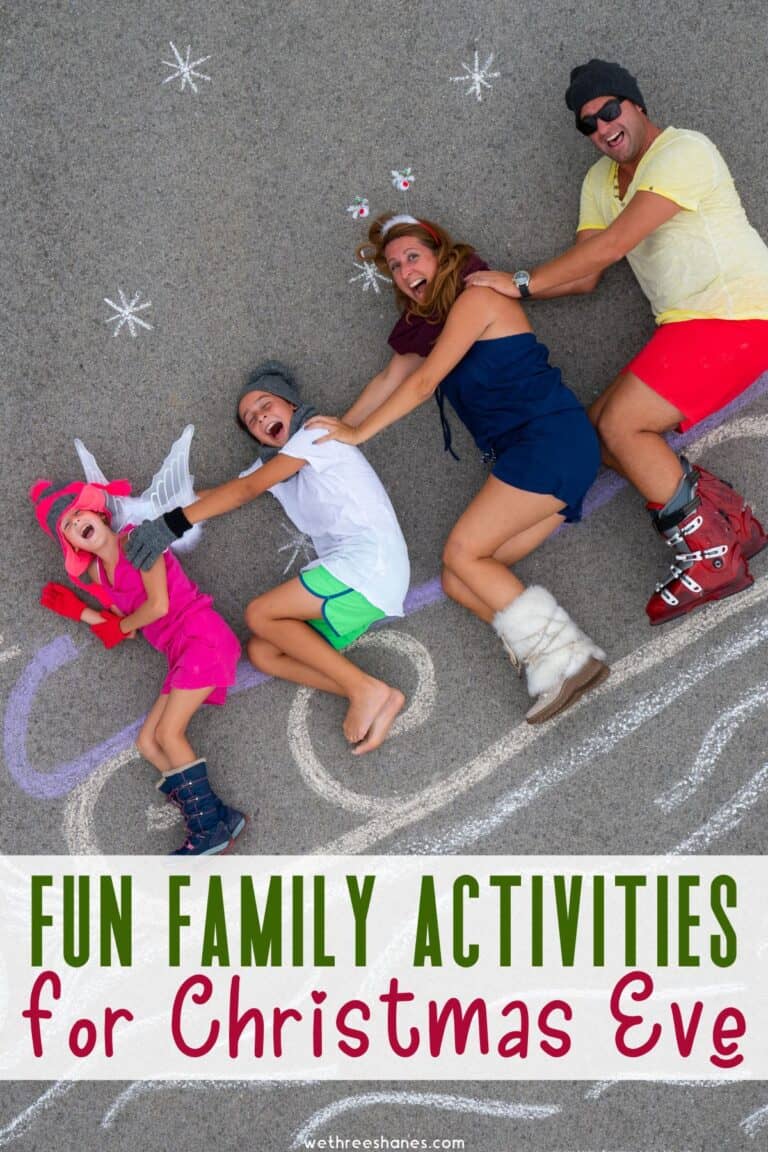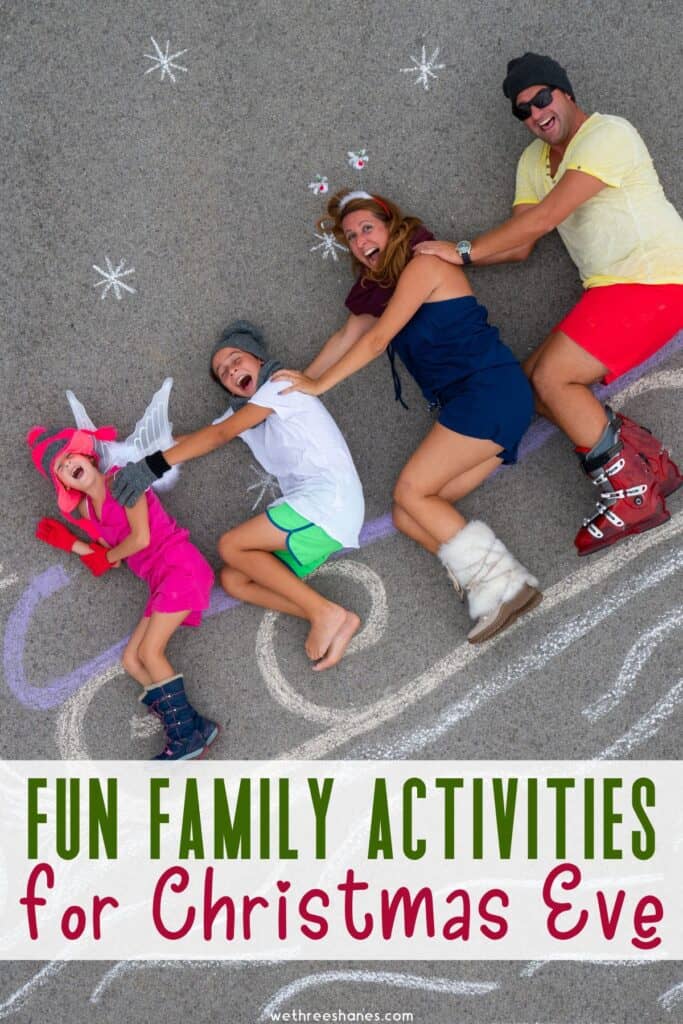 Create a Family Christmas bucket list
A Christmas bucket list is a delightful collection of activities, experiences, and traditions that you hope to enjoy during the holiday season but you can do one for Christmas Eve to Christmas night as well.
By creating a Christmas bucket list, you invite a sense of intention and excitement into the season, ensuring that you don't miss out on the moments that truly matter. The entire family is in on the planning so everyone gets a say in the plan which means all family members will enjoy the new traditions you're about to create.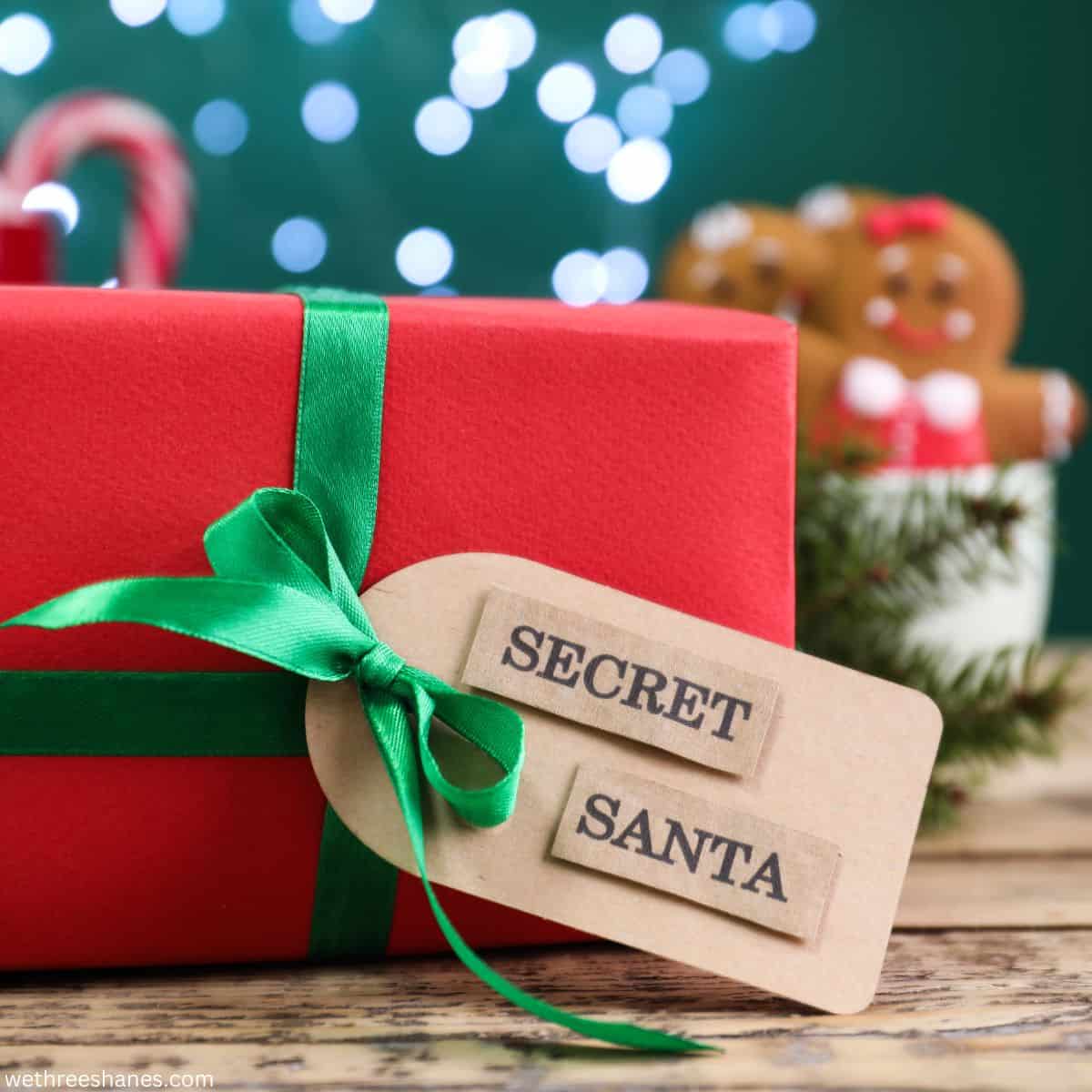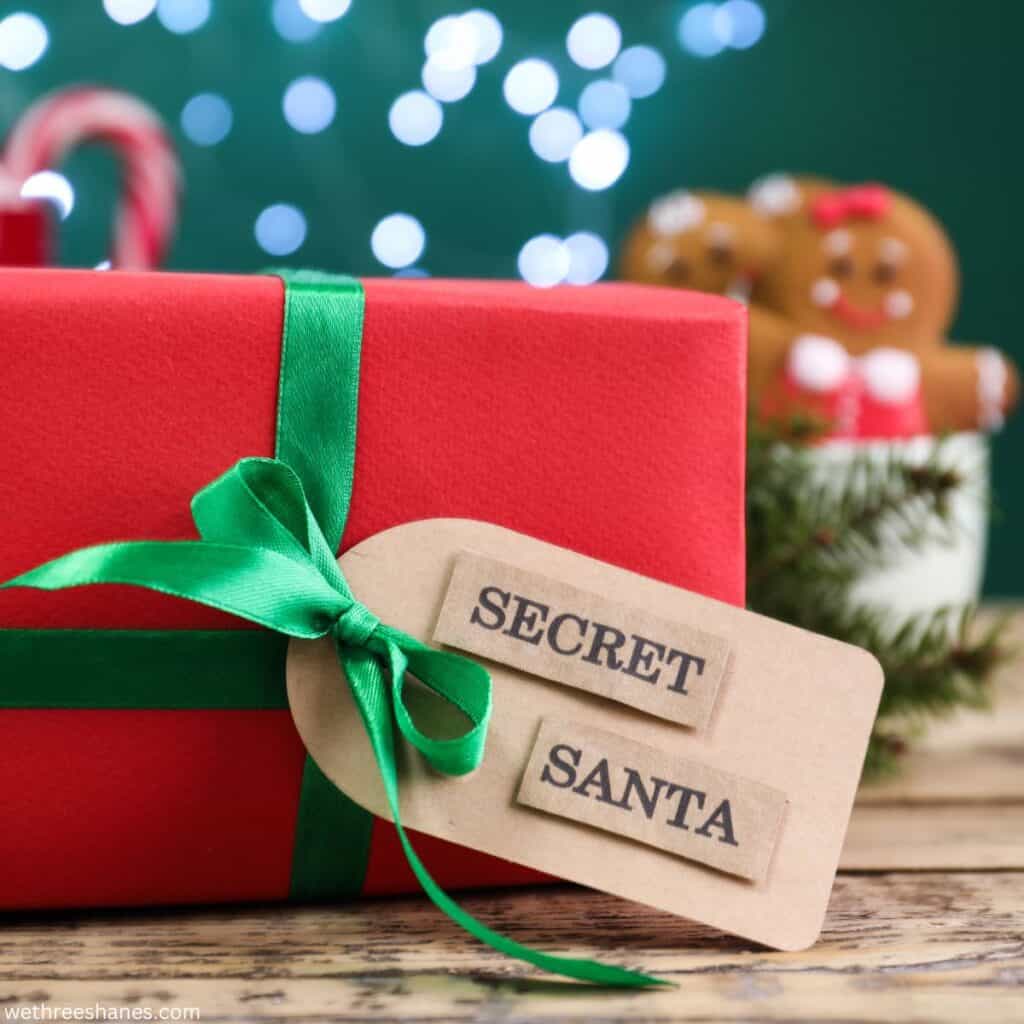 Secret Santa
Secret Santa is a popular gift-giving tradition where participants draw names randomly and become secret gift-givers for the person they draw. It adds an element of surprise and excitement as individuals try to guess who their Secret Santa is while receiving a gift themselves.
As a family you can play through out the month of December and then do the big Secret Santa reveal on Christmas eve. Instead of focusing on store bought gifts, family members can make homemade gifts and do acts of service like making a bed or leaving a little note of encouragement. There are plenty of fun ideas to come up with if you get creative.
Remember, the focus of Secret Santa is on the joy of giving and receiving, fostering a sense of closeness and surprise within the family. It's an excellent opportunity to teach children about thoughtfulness, gratitude, and the spirit of giving during the holiday season.
Picnic Under the Christmas Tree
This is a new family tradition that we have enjoyed the last couple of years. The Christmas tree is set up so nice so why not draw special attention before it's full of gifts the next morning.
Place a blanket under the tree and grab your favorite finger foods and snacks and have dinner there amongst the christmas ornaments and lights. We save the traditional dinner for Christmas day so a picnic is a great way to do something special while keeping it simple.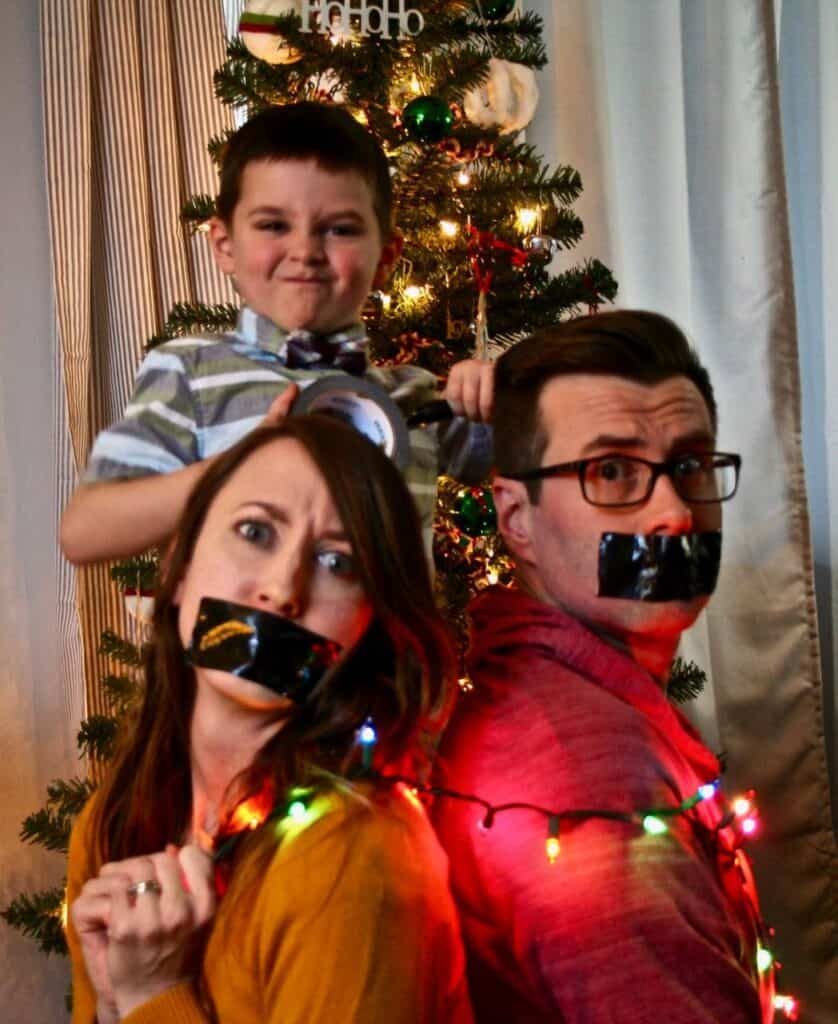 Christmas Photos
Have fun taking silly Christmas photos as a family. My kids loves to do this every year. It's always fun to see what he comes up with. There are tons of ideas online if you can't think of your own.
Have kids search for ideas and pick their favorites. Then have fun taking the photos together as a family. There are always lots of laughs.
Katie shares some tips on taking your own Christmas Family Photos if you need some help.
Christmas Eve Gift
We have always given a small gift or family gift on Christmas eve because it adds to the excitement and holiday spirit of gift giving. Our family loves to play board games so every year we get a new family game and then we play that evening.
Think about your family and decide what you want your new Christmas Eve traditions to look like and you'll have an idea of what your Christmas Eve gift should look like.
It could be Christmas pajamas so you all match for photos in the morning.
It could be a christmas movie and treats until you own all your favorite Christmas movies.
It can be a new book that you read together as a family or books for each person so they can read in bed before santa comes.
You can combine a couple of ideas and make a Christmas Eve Box for the whole family with everything you need to celebrate Christmas Eve Night together.
White Elephant Gift Exchange
White Elephant gift exchanges are an entertaining holiday tradition where participants bring wrapped, often humorous or quirky gifts. During the exchange, each person takes turns selecting a gift from the pool or stealing a previously opened one.
The playful competition and element of surprise make White Elephant gift exchanges a hilarious and memorable activity that adds laughter and joy to any gathering. You can play this games as a family or invite friends over to play with you.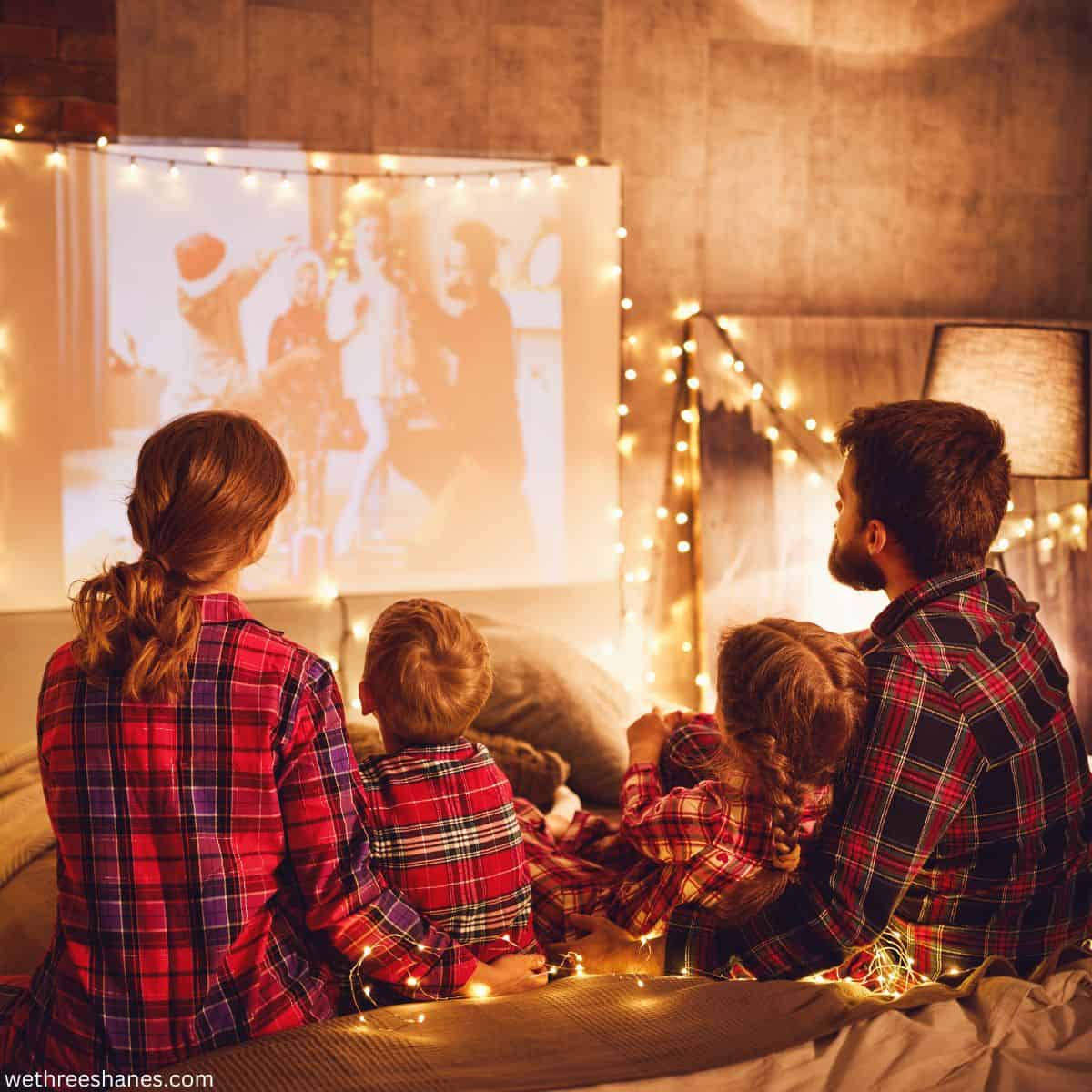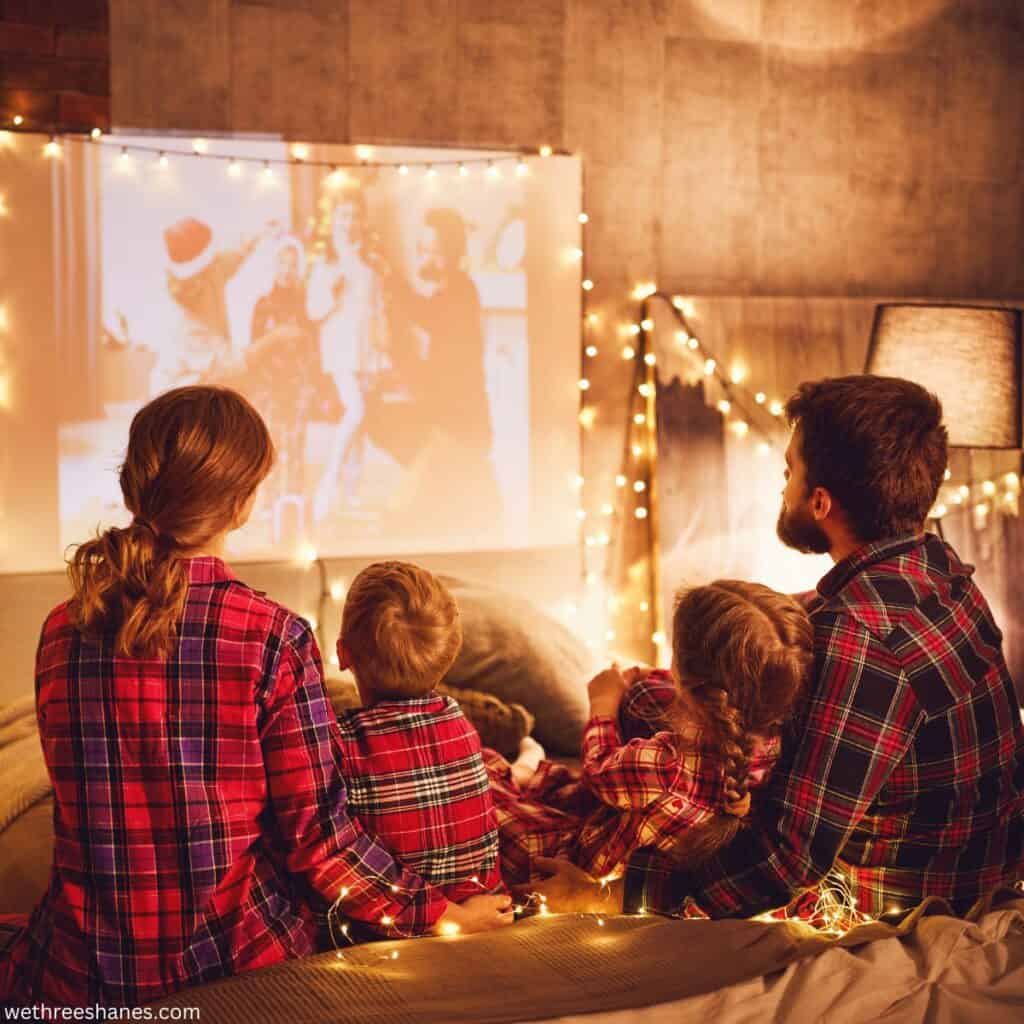 Christmas Movie
Gathering around the TV on Christmas Eve, snuggled up in cozy blankets and sipping hot cocoa, is a beloved tradition for many families. And what better way to embrace the festive spirit than by watching a heartwarming Christmas movie? From timeless classics to new releases, the magic of cinema brings joy and warmth to the holiday season.
Delight in the nostalgia of classics like "It's a Wonderful Life," "A Christmas Carol," or "Miracle on 34th Street," which have become an integral part of holiday traditions for generations. These films transport us to idyllic winter wonderlands, remind us of the importance of love and family, and leave us with a lasting sense of hope.
On the other hand, exploring new Christmas movies can bring excitement and fresh perspectives to our holiday viewing. Whether it's a heartwarming family film like "The Polar Express" or a hilarious and heartfelt comedy like "Elf," these newer additions infuse our Christmas Eve with laughter and warmth.
So, grab the remote, select a cherished classic or a new gem, and let the magic of Christmas unfold before your eyes as you create cherished memories with your loved ones.
Make Homemade Cookies for Santa
Create a special plate of homemade treats for Santa Claus, including his favorite cookies and a glass of milk. Add a note expressing your gratitude and excitement, and imagine the joy on Santa's face when he discovers your thoughtful gift upon his visit. Don't forget to leave some carrots for the reindeer.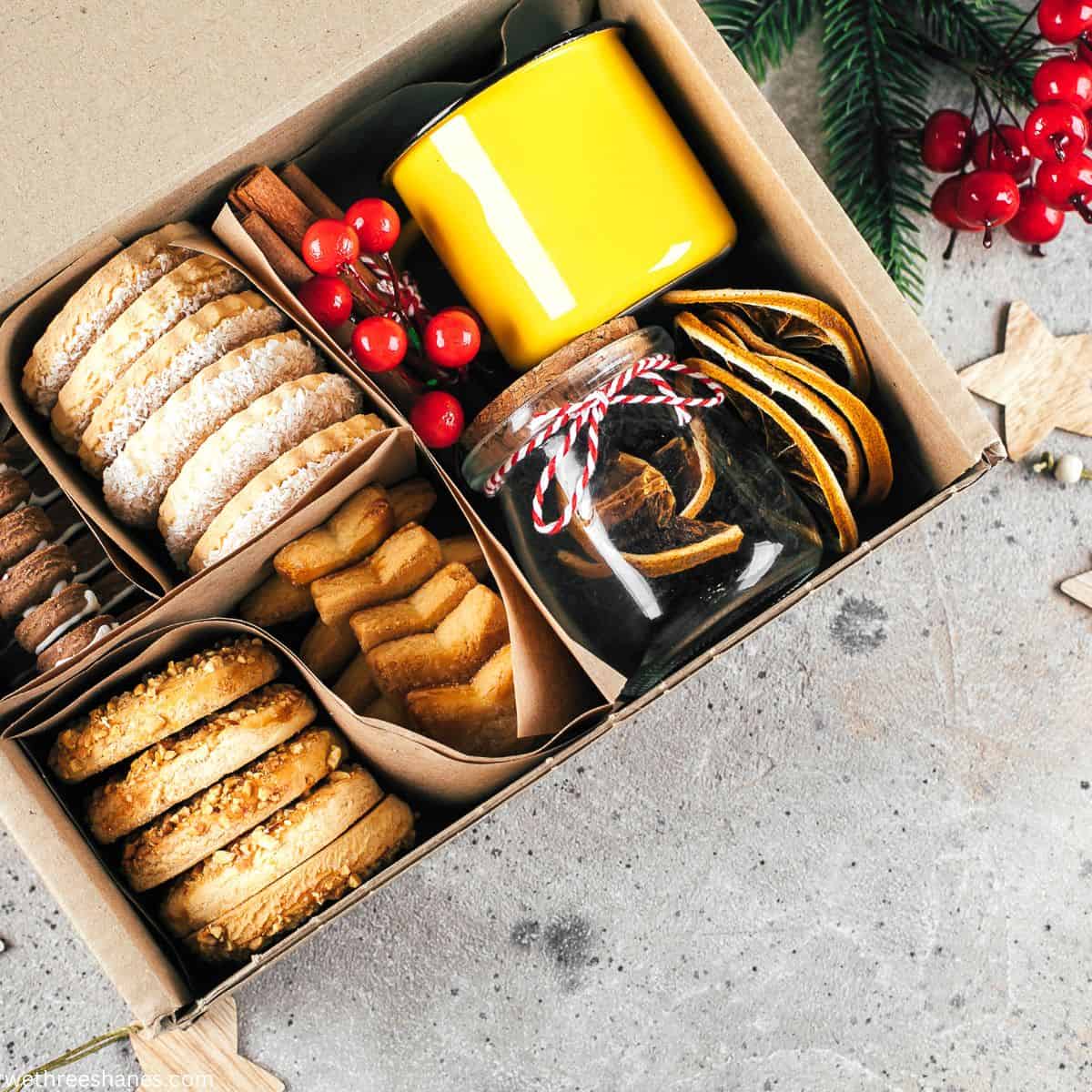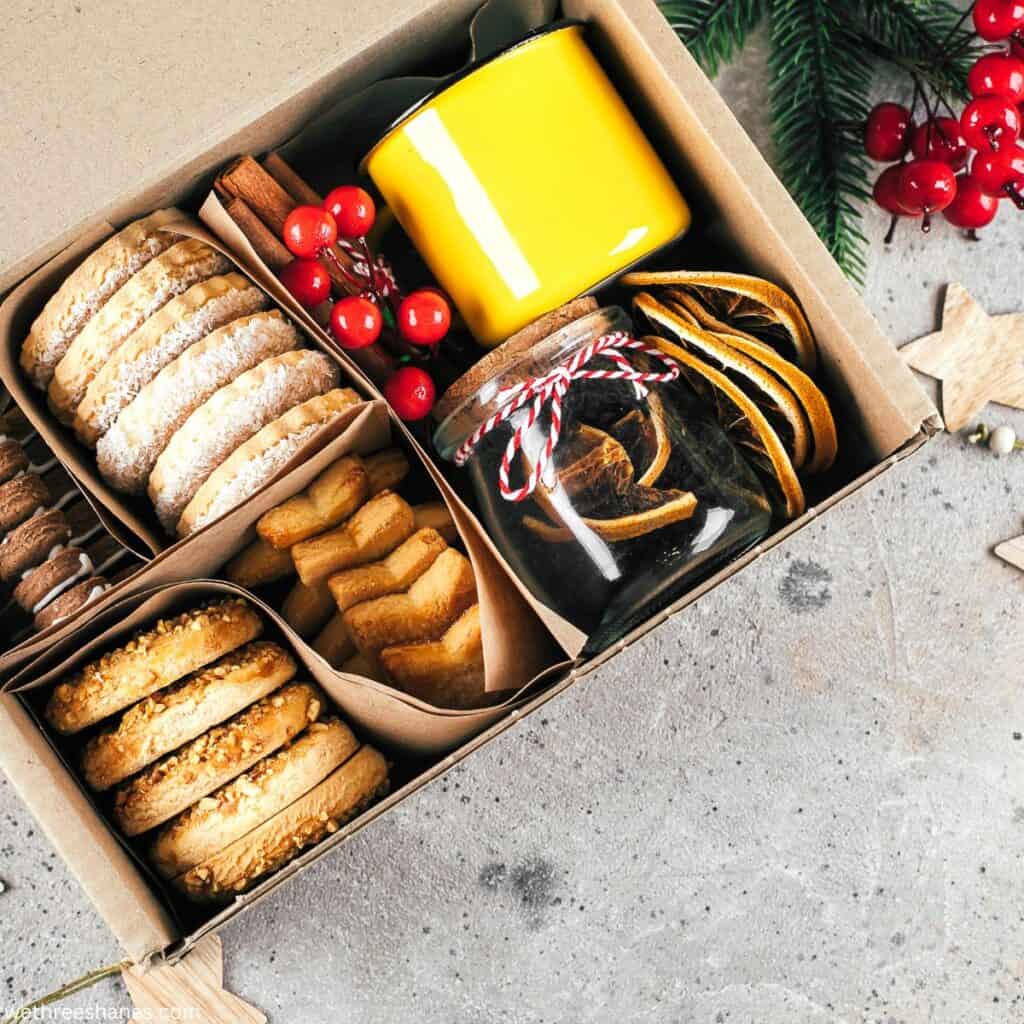 Christmas Treat Baking & Delivery
Indulge in the joy of making Christmas treats by baking a batch of festive sugar cookies. Decorate them with vibrant icing and sprinkle them with holiday-themed sprinkles for a delightful and delicious holiday treat that the whole family will love.
Or switch things up and go for an easy treat like Christmas Muddy Buddies (Reindeer chow). It's great for movie time or sharing with neighbors.
Speaking of neighbors, spread holiday cheer by delivering homemade treats to friends and neighbors. Package your delicious goodies in festive containers, add a heartfelt note, and watch as smiles light up their faces when they receive these tasty surprises. Make Christmas cookies, fudge, or even hot cocoa kits if you aren't a baker.
Prepare Breakfast for Christmas Morning
Simplify your Christmas morning by preparing a delicious breakfast the night before. Work together as a family to make cinnamon rolls or whip up a make-ahead casserole, such as a savory egg bake or a sweet French toast bake, and refrigerate it overnight.
In the morning, simply pop in the oven, and while it bakes, you can enjoy precious moments and quality time with your loved ones and unwrap presents. The aroma of a warm and hearty breakfast will fill the air, creating a cozy and delightful start to your Christmas celebration.
Christmas Themed Minute to Win it Games
Get ready for some fast-paced holiday fun and a little friendly competition with Christmas-themed Minute to Win It games! Challenge your family and friends to complete festive tasks within a minute to earn points and claim victory.
From stacking red cups to form a Christmas tree, balancing ornaments on a spoon, to hooking candy canes with your mouth, these high-energy games will have everyone laughing and competing for the ultimate prize.
Look up games like "Jingle Bell Toss," "Holiday Wrap Race," "Candy Cane Pile Up," or "Marshmallow Chopstick Challenge," these quick and exciting games are sure to add an extra dose of festive cheer to your Christmas gathering.
Sing Christmas Carols
Gather your loved ones, grab some songbooks, and spread holiday cheer by going Christmas caroling in your neighborhood. Sing your favorite festive tunes with joy and enthusiasm, bringing smiles to the faces of those who hear your merry melodies.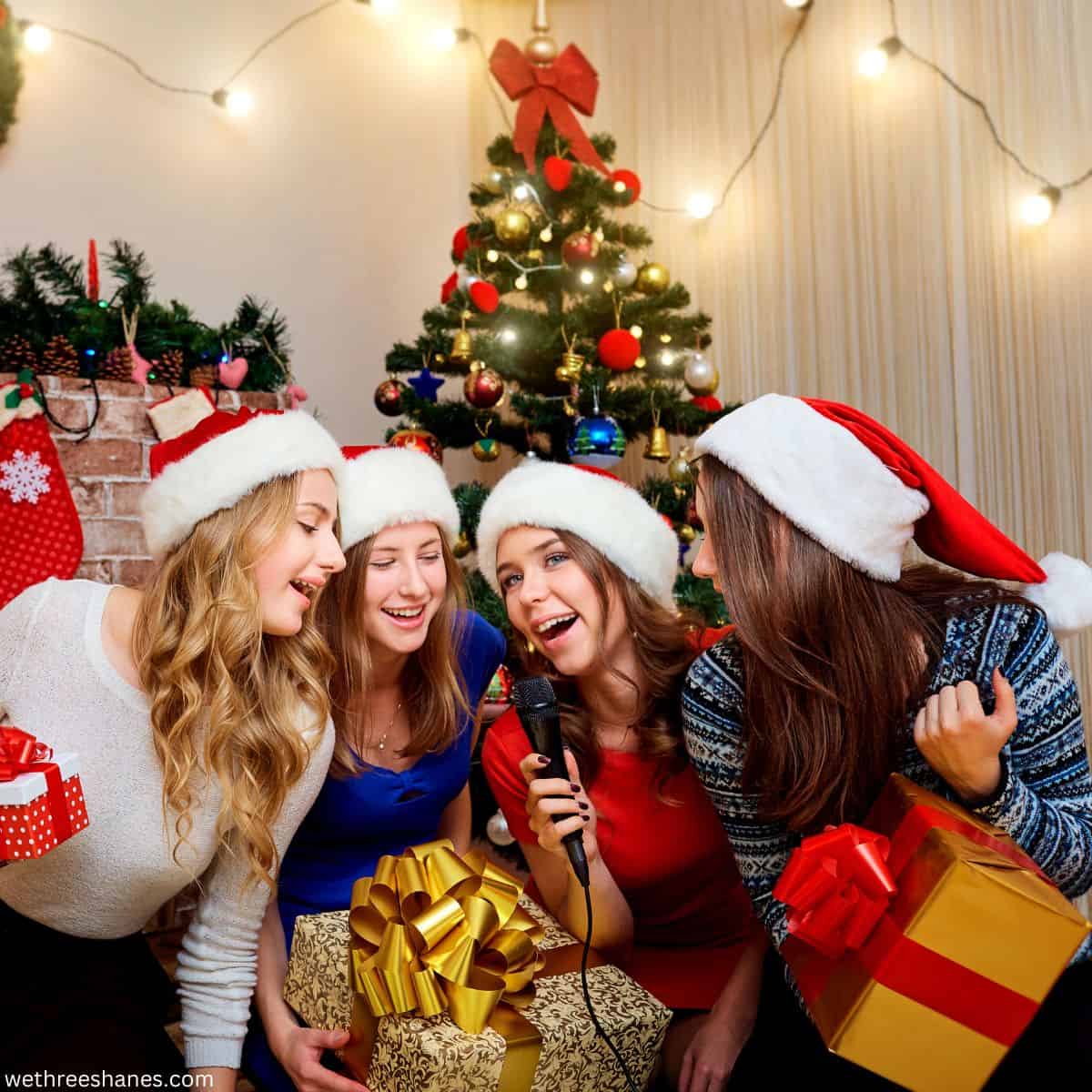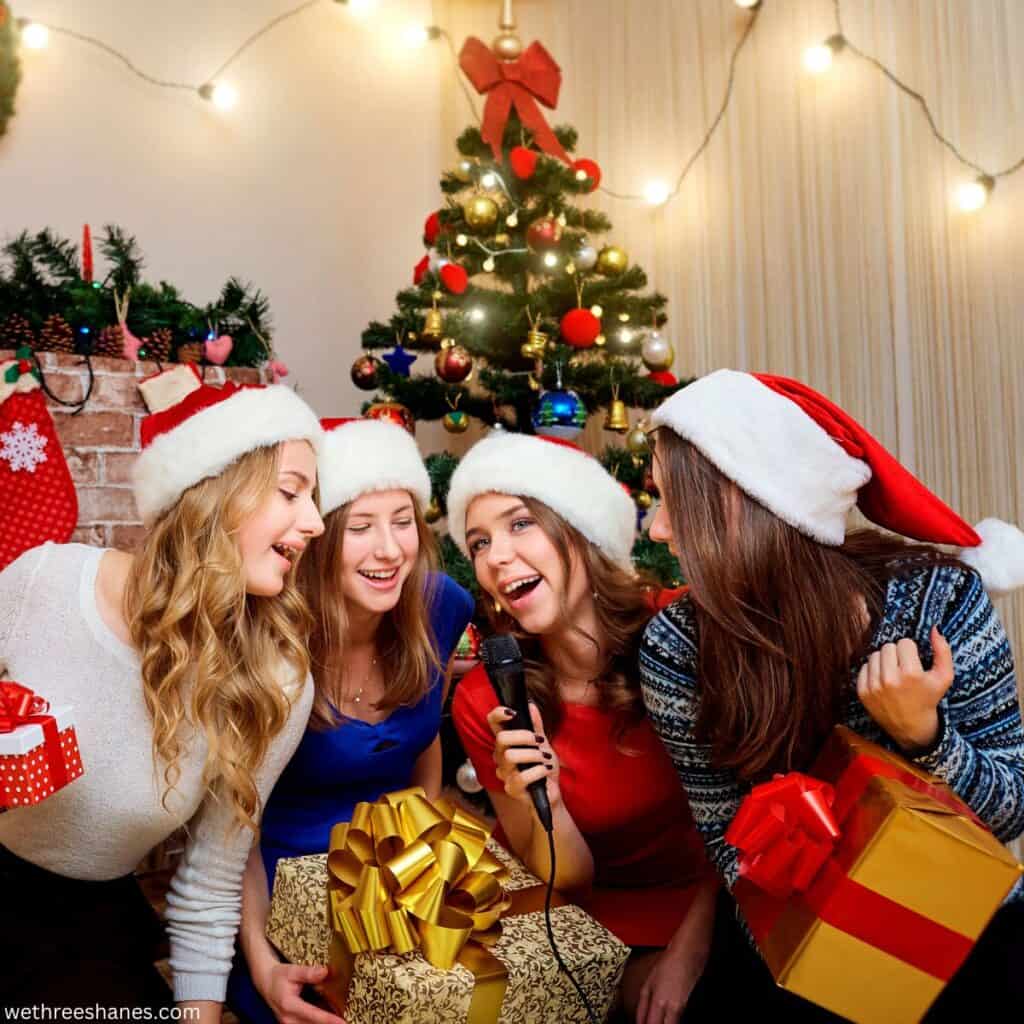 Christmas Karaoke
If the thought of walking the neighborhood and knocking on doors makes you a bit nervous then you should unleash your inner singing superstar and have a jolly good time with Christmas karaoke!
Gather your family and friends, cue up your favorite holiday tunes, and take turns belting out festive classics like "Jingle Bells," "All I Want for Christmas Is You," or "Feliz Navidad."
Sing your heart out, dance along, and create unforgettable memories filled with laughter and holiday cheer. Let the joyous spirit of Christmas karaoke bring out the rock star in you and spread merriment throughout the season!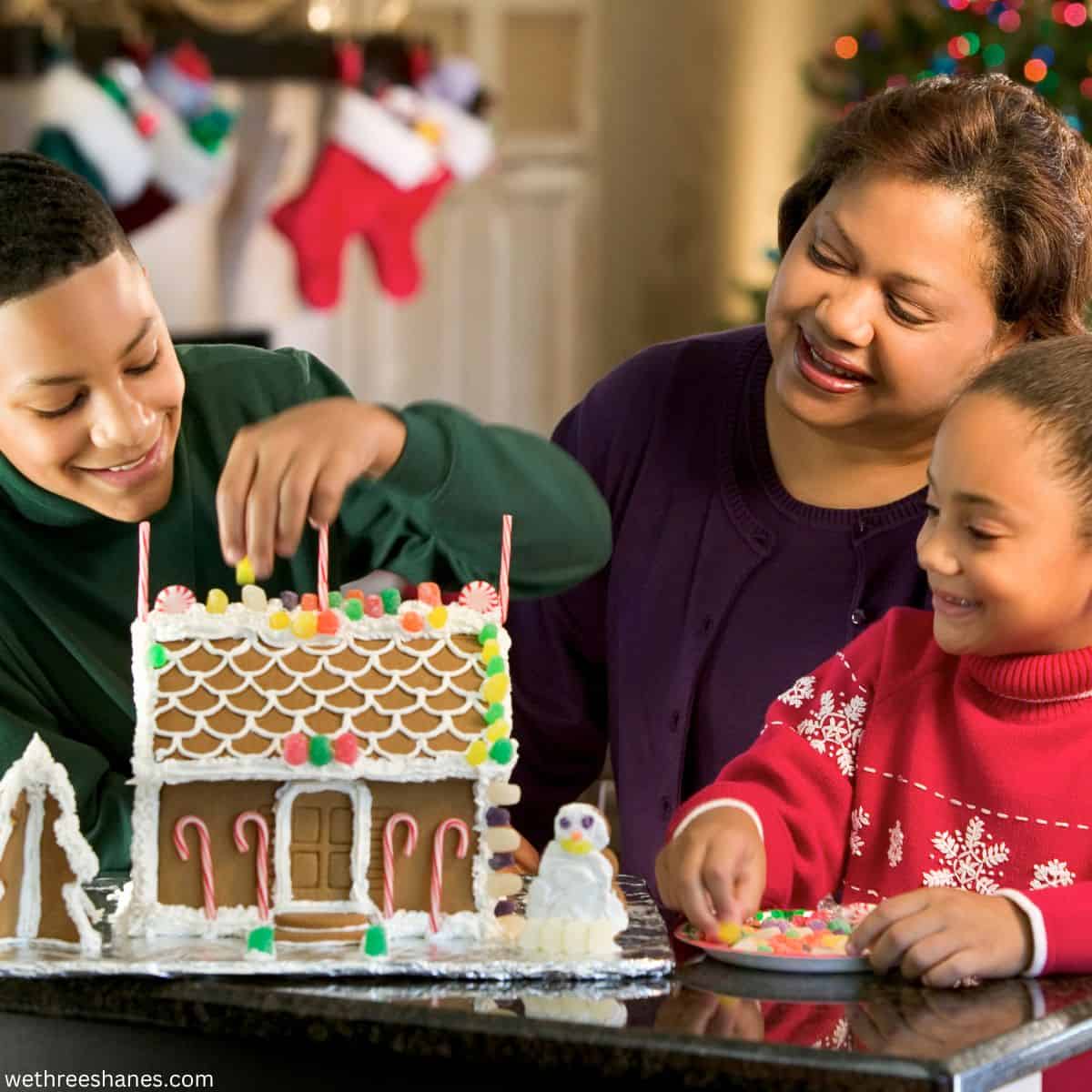 Gingerbread Houses
Unleash your creativity and build sweet memories by making gingerbread houses with your family. Use gingerbread cookies, icing, and an assortment of candies to construct delightful and edible masterpieces that will bring joy and cheer to your holiday celebrations.
Go Look at Christmas Lights
Embrace the enchanting spirit of the season by taking a leisurely stroll or driving around to admire the mesmerizing beauty of Christmas lights. Listen to your favorite Christmas music as you marvel at the dazzling displays, feel the magic in the air, and let the shimmering holiday lights fill your heart with warmth and joy.
Want to add some extra excitement to looking at light displays? Check out our Christmas Lights Scavenger Hunt free printables.
Host a Christmas Scavenger Hunt
Host a thrilling Christmas scavenger hunt for your family and friends! Hide festive clues throughout your home or outdoor space, leading participants to various locations where they'll find more clues and eventually discover a special Christmas-themed treasure.
Add extra excitement by incorporating holiday riddles, challenges, or small surprises along the way. Whether it's searching for hidden ornaments, solving puzzles, or unraveling a holiday-themed mystery, a Christmas scavenger hunt is an engaging and fun-filled activity that will create lasting memories for everyone involved.
Make Eggnog
Get into the festive spirit by whipping up a batch of creamy and delicious homemade eggnog. Combine milk, cream, sugar, eggs, and a hint of nutmeg in a blender, and blend until smooth. Pour into glasses, sprinkle with a pinch of cinnamon, and toast to a delightful holiday season.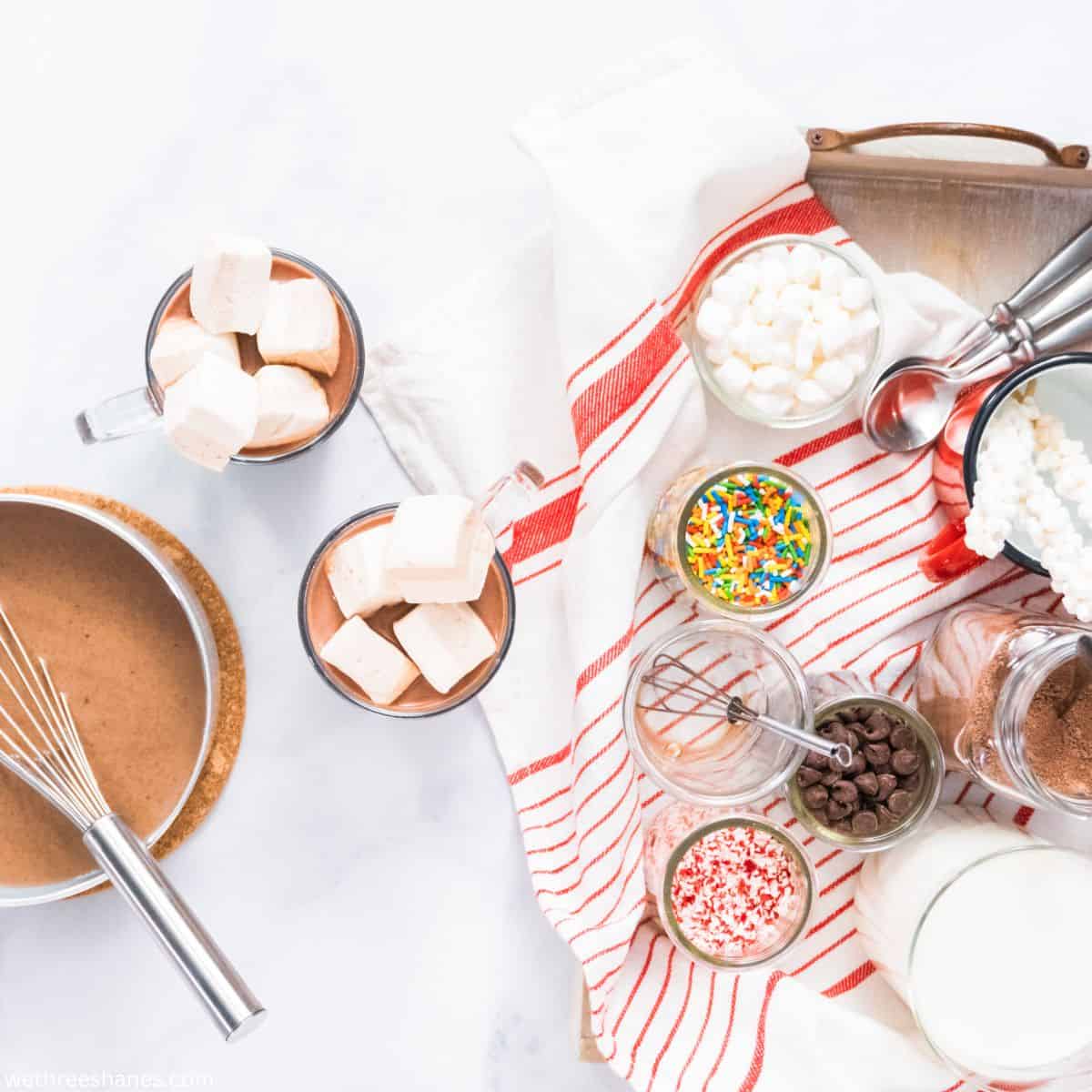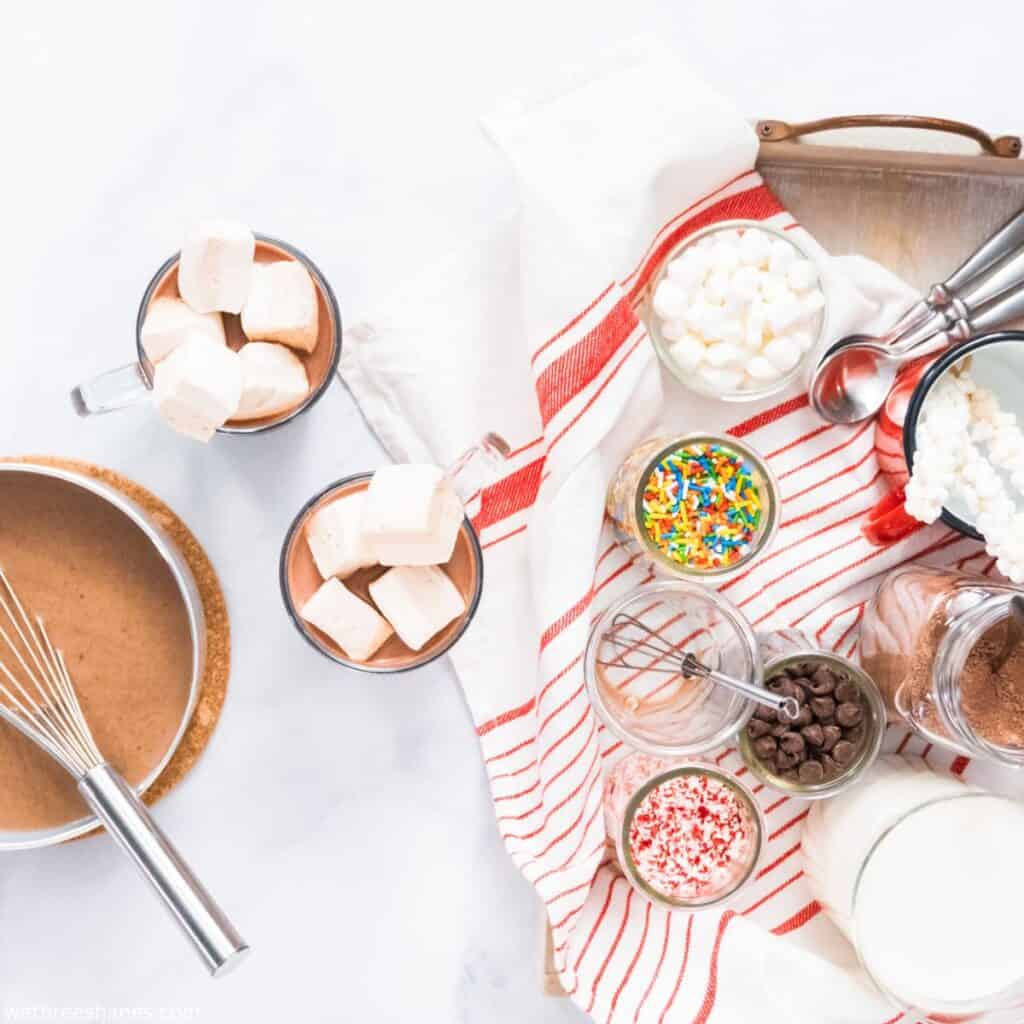 Hot Chocolate Bar
Create a delightful hot chocolate bar by setting out mugs, hot cocoa mix, and an array of toppings like marshmallows, whipped cream, chocolate shavings, and caramel sauce. Let everyone personalize their perfect cup of hot chocolate and enjoy the cozy indulgence of this beloved winter treat.
Track Santa Claus
Join in the excitement of tracking Santa's journey on Christmas Eve by visiting the NORAD Tracks Santa website or using a Santa tracking app. Follow his progress around the globe as he delivers presents, and share in the anticipation with your family as you eagerly await his arrival in your region.
Christmas Mad libs
'Tis the season for some Christmas mad libs fun! Get ready to laugh and unleash your creativity with these festive word games. Gather the family, then take turns asking for nouns, adjectives, verbs, and other parts of speech to fill in the blanks.
Once all the words are collected, read aloud the hilariously silly story that emerges, and enjoy the laughter and holiday cheer that ensues. It's a guaranteed way to add some lighthearted amusement to your Christmas gatherings!
Read the Christmas Story
Gather your loved ones in the warm glow of candlelight on Christmas Eve and share the timeless tradition of reading the Christmas story together. As the words recount the miraculous birth of Jesus and the message of love and hope it brings, let the story weave its magic, creating a cherished moment of togetherness and reflection on the true reason for the season.
Midnight Mass or other Christmas Eve church service
Embrace the enchanting tradition of attending midnight mass together on Christmas Eve. As the clock strikes twelve and the choir's voices fill the air with hymns of joy and reverence, join in the celebration of the birth of Jesus, finding solace and spiritual connection in the sacredness of the moment, surrounded by your loved ones.
Find a Nativity in your area
Discover the beauty and wonder of the nativity scene by exploring your area for local displays. From churches to community events, seek out these captivating depictions of the birth of Jesus, where intricately crafted figures bring the story to life.
Marvel at the scene, reflect on the meaning of Christmas, and feel a sense of awe as you witness the essence of the season beautifully portrayed in these special displays.
Invite People Over
Christmas Eve can be a wonderful time to invite people over. Not everyone has plans for the night before Christmas and an invite over might be greatly appreciated. My parents had an open door policy on Christmas Eve and it was always fun to see who would stop by to spend sometime with us.
This could also be a great time to hang out with extended family too. We used to love spending Christmas Eve with grandparents, cousins, aunts and uncles. A bigger crowd means more fun when doing some of these Christmas Eve activities.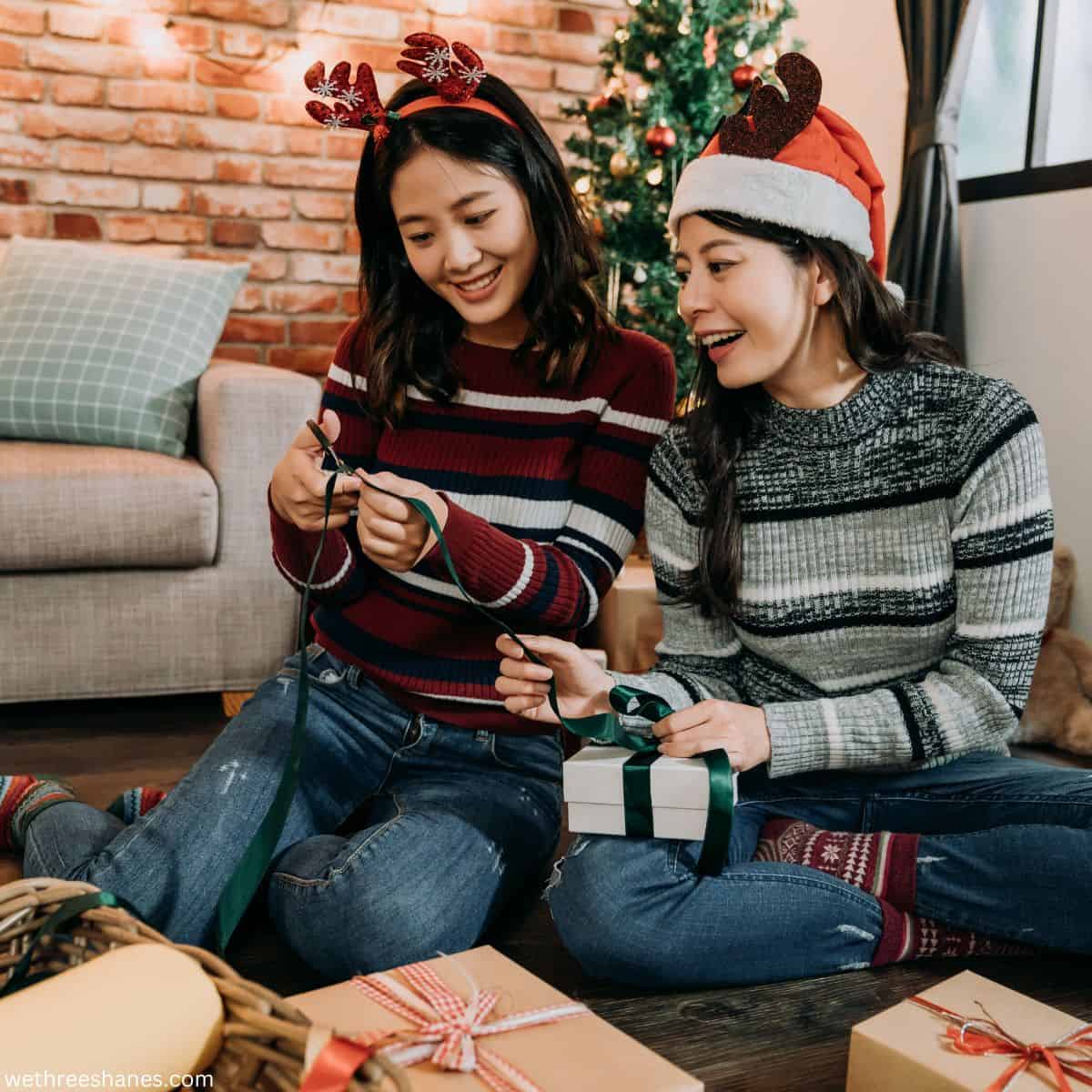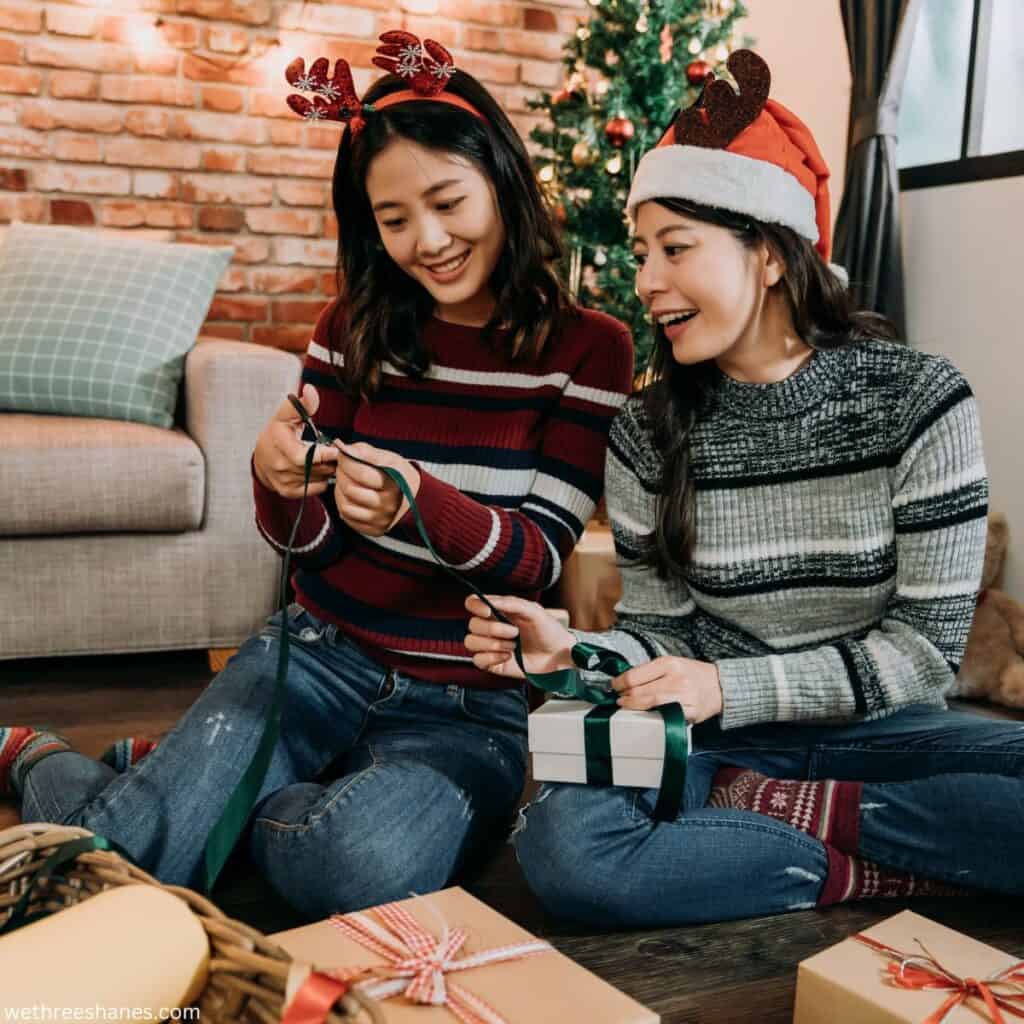 Wrap Gifts Together
Grab the wrapping paper and some treats and have your own adult wrapping party when the kids are in bed. One of my favorite memories was wrapping gifts late into the night with Katie and her husband when they came to visit on holiday season. We had so much fun and laughed way too hard which made the tedious job of wrapping gifts a long lasting memory.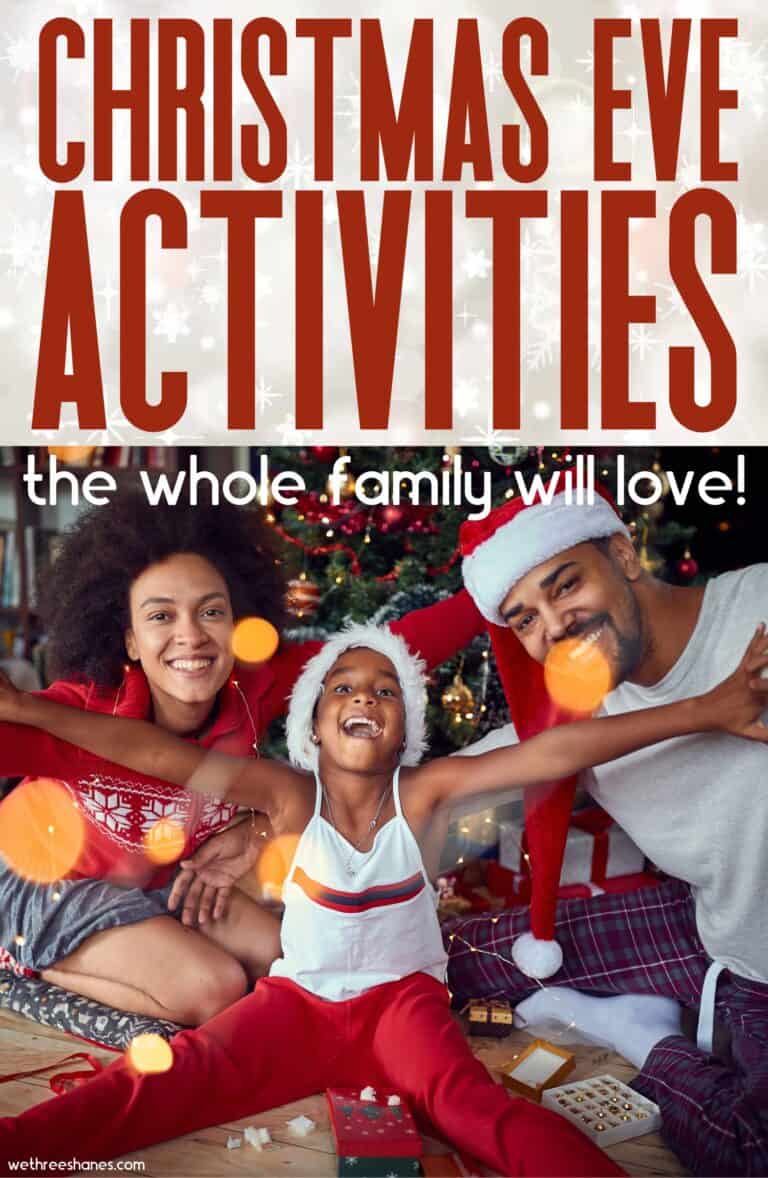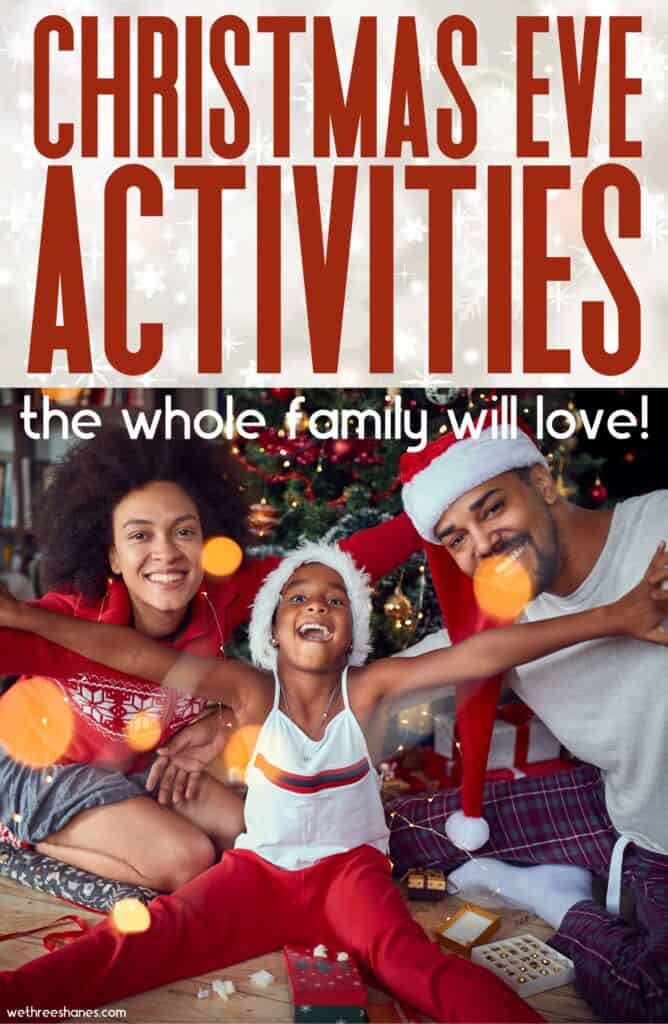 New Christmas Traditions or Old, It's About Togetherness
Whether you partake in classic Christmas Eve traditions or introduce unique ideas, the true magic lies in the love and connection shared with your family and friends. Embrace the warmth of the season, savor the moments spent together, and let these cherished activities fill your hearts with the spirit of Christmas.
May your Christmas Eve be filled with love, laughter, and beautiful memories that will last a lifetime.
What are some of your favorite activities to do on Christmas Eve? Please tell us about them in the comments below!
You Might Also Like: