Best White Elephant Gift Ideas For Both Family and Adult Parties
Some of the Best White Elephant Gift Ideas for Both Family and Adult Parties That Everyone Will Love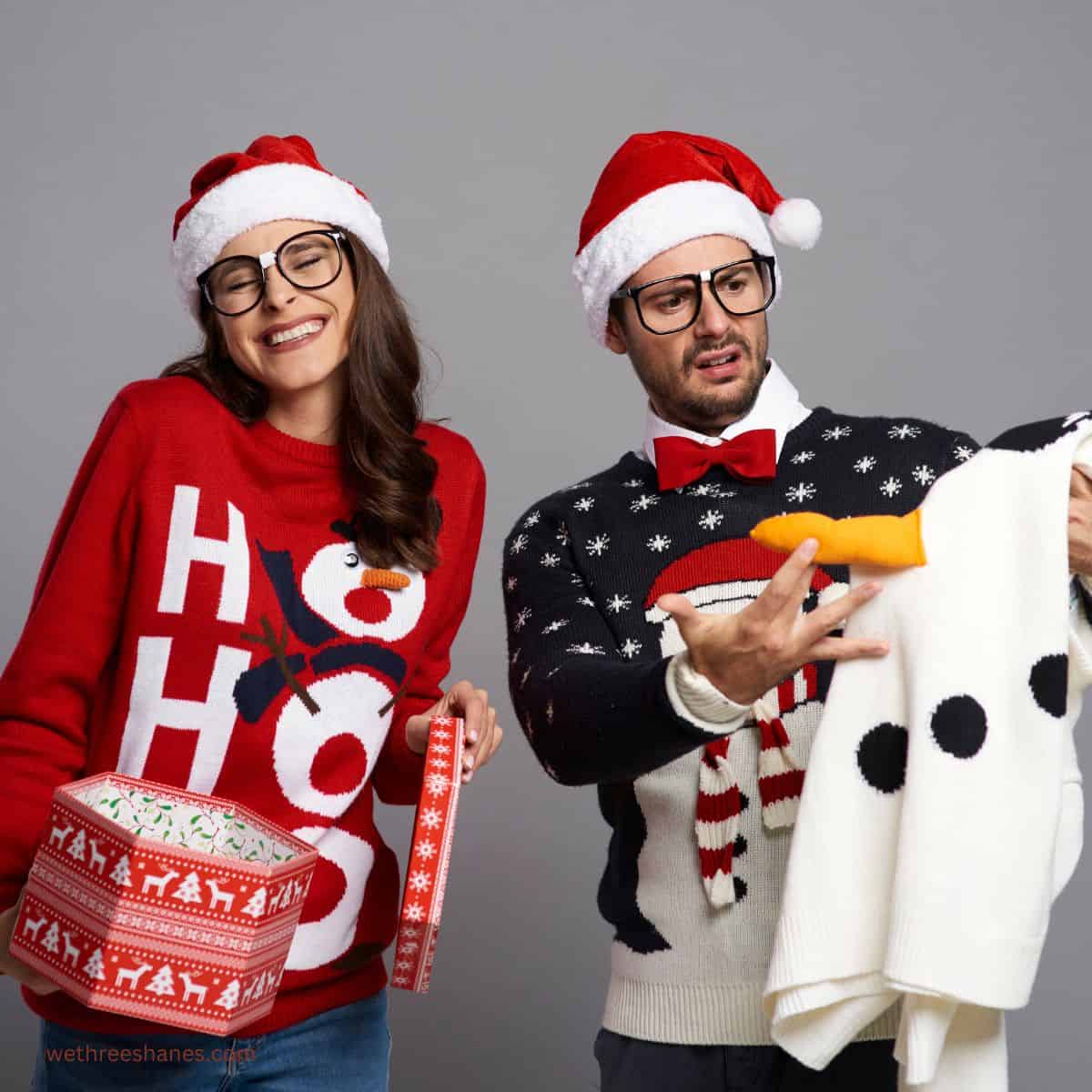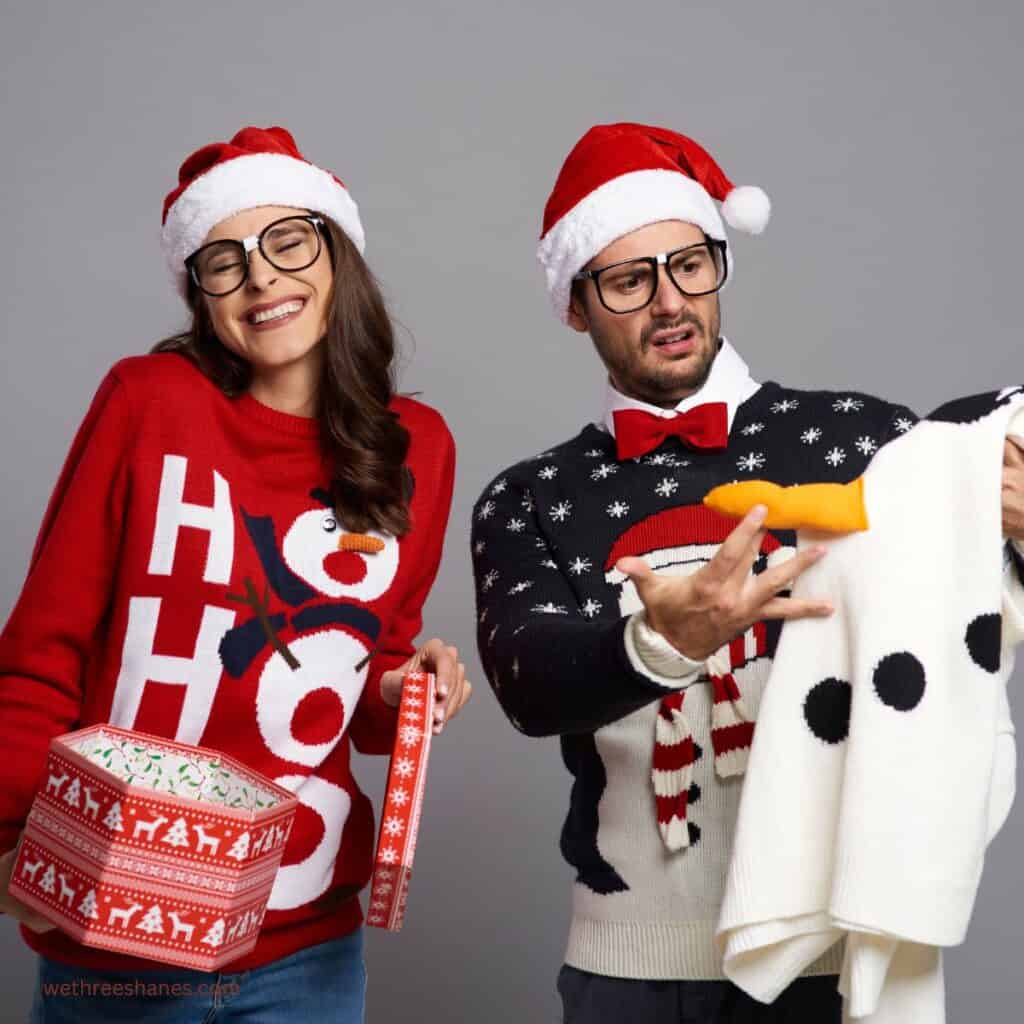 (THIS POST PROBABLY CONTAINS AFFILIATE LINKS. OUR FULL DISCLOSURE POLICY IS LONG & BORING BUT, YOU CAN FIND IT HERE.)
Best White Elephant Gift Ideas
White elephant gift exchanges are all the rage in December. It is a fun way to get into the holiday spirit. When done right, these gift exchanges can produce lots of laughs and is a great way to provide memories for years to come.
My family members have had a few of these over the years and I STILL remember details from some when I was 11 or 12.
Whether you like to do funny gifts or practical ones, you can find some unique gifts in this post. I'm giving you ideas for useful gifts, practical gifts, funny gag gifts and cool gifts. Everyone will want to steal your amazing gift over and over again.
What is a White Elephant Gift Exchange?
First off, what is a white elephant gift exchange? In case you have been living under a rock and do not know what a white elephant gift exchange is it is pretty simple.
Everyone participating in the gift exchange brings a wrapped present based on a previously decided price point. Everyone places their gifts in a pile, sometimes on a table other times on the floor in the middle of the seated circle, and then you draw a number.
Just go in order with the numbers. Number one gets to choose a gift and open it. The next person in line has the choice to either steal that persons gift, or unwrap a new one. That is one of the best parts. It is fun to try and find a gift that is worth fighting for.
Depending on the rules at your party, a gift can be stolen over and over or it can only be stolen a certain number of times. Usually 3 is the magic number.
Play until all the gifts are unwrapped and going home with someone. A white elephant gift exchange can be done in a small group or with a lot of people. Either way it is sure to be a great time!
Fun White Elephant Gift Ideas For Family Parties
Some may wonder if this can be fun when done in a family setting. Of course it can!
I have found a good amount of gifts both in the $10 and under category and then $30 and under category. You can pick a standout gift at any set price range and still have yours be among the most coveted gifts. There is a good chance that at your next white elephant party, if you pick from this list it will be among the best gift ideas.
$10 And Under For A Family Party
Bacon Air Fresheners – Who doesn't love bacon?! These bacon air fresheners are both funny looking and smell like bacon. Any bacon lover would be proud to own them.
Elephant Paper Clips – These cute little elephant paper clips are both practical and adorable. My daughter loves all things small and she would absolutely love getting these in a gift exchange.
Denture Shaped Ice Cube tray -How funny would it be to have a punch bowl filled with punch and denture shaped ice cubes?! Or even to have one floating in your soda or water. These would be great as a prank or even at a halloween party.
Nose Pencil Sharpener -This nose shaped pencil sharper is a fun addition to anyones school supplies or office supplies.
Animal Meme Calendar -Who doesn't love a good meme? And who can resist cute animals? If you like both than you will love this animal meme wall calendar great for all ages.
Bacon Bandages -Going with the bacon theme from earlier, these bacon shaped bandages are hilarious. You can even combined the two if you have a price range that is bigger than $10. The bacon lover in all of us would be proud to show case these on a cut.
Emergency Underpants -This would be a hilarious gag gifts idea. Best part is you can easily regift this at the next years white elephant game night.
Sometimes the perfect white elephant gift is actually one that can be given year and year again. If you have a close group of friends who do one every year, it will be hilarious to see who ends up with this year after year.
Tea Infuser -If you are a tea lover this gift might make you happy. Its funny looking but also a practical way to infuse your tea and also get a laugh every time you use it.
Tiny Hands -Tiny hands are almost always funny. Adults and kids alike would enjoy this gift and I could see some potentially funny videos or photos using them for social media!
Dad Joke Book -My daughter loves dad jokes! Like LOVES them.
She often just sits and reads us joke after joke after joke. She would love this gift and it is sure to be a fun gift for your friend group to sit around and read these out loud after the gift exchange.
Dino Nugget Pillow -Dino nuggets are a staple in most homes with little kids. My kids are teenagers and still eat dino nuggets at home. In fact, they had them for lunch today.
This adorable dino nugget pillow would be fun for any age as a decoration on their bed or to use while watching movies at home.
$30 And Under For Family Parties
Poop Shoot Game -I wasn't sure about this game Poop Shoot so I showed it to my 17 year old son. Not only did he think it was awesome but he also asked me to buy one for our next game night.
Him and his sister invite friends over about once a month for game night and they always have a blast. This should be fun for all ages because it looks silly, is a fun game and can be a great way to end your white elephant gift exchange with a poop shoot game.
Finger Boxing Gloves -I can see much fun being had with this little finger boxing gloves set. And even if you didn't want to actually play with this, it can be a cute addition to someones desk at work or on a kids dresser at home as a decoration.
Socks – Certain presents are always funny. I feel like funny socks are the perfect present in winter.
During winter we all wear socks, sometimes all day and all night long. My feet get so cold at night that I like having socks on in bed. What better way to accomplish that than using funny socks you can laugh at every time you look down at your feet in bed.
Sauce Holder For Cars -You may or may not find this gift useful but for some, this is life. A sauce holder for your car is a great idea for those busy people who eat a lot of fast food. And if you don't like to dip things in the car this little holder can easily be used to hold other small objects as well.
Beer Belly Fanny Pack -The beer belly fanny pack is not only hilarious but at the end of the day it looks funny on anyone. Kids, ladies, any adult really.
And it's practical as well. You won't lose your keys or wallet if they are in this bad boy and I am guessing no one will want to steal it either. haha
Toilet Timer -This toilet timer is shaped like poop so little kids will giggle about it. But I have some long poopers in my house. So for us it would also be something we used.
Cat Butt Tissue Holder -I have several friends who love anything cat related so this would be a huge hit at their house. I know for a fact that if they didn't open this gift, they would steal it for sure and it would make a great addition to their home decor.
Organ Donor Lunchbox -Okay so I have this gift under the family party category but some might agree that it's not for kids. I for sure wouldn't send this organ donor lunch box to school with my elementary school kids but my 14 year old loves this lunch box. Not sure if the school would like it but she would use it any chance she got outside of that.
Lunch Box Trivia Box -I wish I would have found these years ago. Both of my kids would have loved getting these in their launches back in the day. What a fun thing for a parent and their kids to do together and will most likely be a fun thing for your kid and their friends to do everyday at lunch. Love this idea!
Poo Apocalypse Game -The description for this game says, "The hilarious card game for immature people- easy and strategic family game." I haven't played it yet but that sounds absolutely perfect to me.
Toilet Night Light – I do not know about you but I need to use the bathroom in the middle of the night pretty much every night. This is would be a good thing for families because again it's practical but also fun.
A whole lot of these gift ideas are uncommon goods but are very practical for families to have a use.
Adult Only Gift Exchanges
These types of white elephant exchanges can also be referred to as dirty Santa gift exchange. I wanted a variety of both adult things like shot glasses, to completely inappropriate things like pens that have bad words on them.
Some adults might not think half of these are funny. It will have to do with your taste level. Hopefully there is something for everyone.
As before have a $10 and under list and a $30 and under list. So let's get started.
$10 and Under Adult Gifts
Humping Animals Coloring Book – An adult coloring book is one of my favorite adult gifts. I have found various different kinds and have given these out to multiple people. A friend gave me one too and I must say it is most enjoyable to sit and color sometimes.
Seaman Wipes – Who doesn't need a wipe now and again. I usually keep some in my purse because everyone's hands get dirty and I have a few germaphobes in my house. Sometimes I feel like Natalie from Monk but hey whatever gets the job done right?!
Can Cozy – My family growing up were Saturday Night Live fans. We watched all of the episodes and have lots of inside jokes with different characters and skits they did.
The Alex Trebek skits were always a favorite of ours so I think this can cozy is hilarious but you would only think it is funny if you know the joke.
Funny Apron – I do not know about y'all but I live in an apron half of the time. So this funny apron would defiantly be something I would consider stealing.
I Love Cocktails Socks – Remember the funny sock comment from the list above? Who doesn't love a funny sock.
Deeply Satisfying Poop In Progress – Who doesn't need a sign that says, "Caution Deeply Satisfying Poo in progress"?
Have A Nice Day Mug – This mug has definitely made its way around the internet but I added it to the list because it is such a great white elephant gift idea because it can just sit on a desk and look normal. It is not until you pick it up to use it you would know there was anything adult about it. That to me makes it a winner.
Tonight/ Not Tonight Pillow – I love this pillow! I actually made my husband a different version of this reversible couple pillow about 17 years ago as a valentines day present. What better way to let your man know you are in the mood so he doesn't have to guess.
Shower Margarita Machine Box – Okay, so some may think this is a dumb gift. It is just a box, not an actual product. But I think it is still pretty funny. This is another one of those gifts that can get used at everyone's white elephant gift parties and keep giving and giving.
Dad Joke Book – This product makes both list for family friend and adult only. Everyone loves a good dad joke!
When Nature Calls Calendar – We actually bought this calendar for my brother in law. Kinda immature I know, but if you know my brother in law, it was right up his alley.
Novelty Note Pads – Adulting sucks sometimes. So why not make it fun with things like novelty memo pads. Sure to make anyone smile while at work or just sitting on your desk at home.
Adult Pens – To go with the gift above, how fun are these adult pens? I would love to be writing in my journal with one of these bad boys.
Girl Notebook Boy Notebook – Okay, okay…I know again, immature but also hilarious! These are actually just blank notebooks. I included two versions in case you can't decide which is funnier or you want to include both.
$30 and Under Adult Party Gifts
Sometimes we just need to spend a bit more than $10 on a gift. Especially when talking about white elephant presents. If it's magical I don't mind spending more money.
Here are a few $30 and under gifts that we just could not resist adding to our list of adult presents for your next holiday party.
Adult Achievement Stickers – Let's face it. Adulting is hard. So why not reward yourself for things we do everyday that need to get done but that no one wants to do with a fun sticker! I am thinking about getting some for myself because I know I definitely could use some.
Funny Parking Cards – We all see a car parked so bad its comical but also can be super frustrating. Why not leave a comment card on their car?
Even if you didn't use these, they are fun to read through and will ultimately get a good laugh. Don't forget to leave one on the car of the person who brought the gift to the party.
Angry Beaver Snacks – Angry beaver snacks look delicious and the packaging is hilarious.
Penis Pillow – This pillow is sure to be a hit with the right crowd. It looks perfectly huggable. Hopefully you know your friends well enough to know if they will find this funny or not. I can see this item being stolen multiple times.
Granny Panties – Two words. Granny Panties. That is all you need for this one…
Penis Shaped Charcuterie Board – Charcuterie boards are all the rage these days so why not get one that's an interesting shape. This is a gift I see getting stolen a lot as well.
I Hate Everyone Book – Everyone needs to let off steam now and then. This hilarious book will help you do so in a "healthy" way.
Morse Code Bracelet – Remember that episode of the Office where Jim and Pam learn morse code just to mess with Dwight? Well now you can have your very own morse code bracelet that most people will not be able to read. Except Jim, Pam and Dwight!
Turn That Smile Upside Down – Most people have at least one friend on social media who constantly post uplifting quotes and you just kinda roll your eyes and keep scrolling. Well now you can give them an uninspirational quote back.
Adult Coaster Set – Coasters are a way of life. You don't want to mess up the coffee table. Why not use some funny ones to get a laugh out of such an ordinary, every day object?
Dog Shaming Calendar – These dog shaming pictures always crack me up so why not put them in a calendar?!
Urinal Shot Glasses – And last but certainly not least we have a set of urial shot glasses. After all, a lot of alcohol looks like pee any ways. And even though not everyone drinks alcohol, these are still funny to look at. Plus, I know a lot of people who do not consume alcohol but still collect shot glasses when they go on trips.
White Elephant Gifts For Everyone
We hope you enjoyed our list of family friendly and adult only white elephant gifts. With the list broken down to price points and what's appropriate for kids and what's only for adults, you are sure to find an amazing gift for your next white elephant gift exchange. One that will be a big hit with everyone.
Have you ever done a white elephant gift exchange and gotten something you loved that isn't on our list? Leave us a comment and let us know. If you see something on list this you can't wait to buy for that Christmas party, let us know which one it is in the comments. We really do love hearing from our readers.
You May Also Like: